SPOTLIGHTS
The Wrestling News Experience 03.18.13
Posted by Stephen Randle on 03.18.2013

A preview of tonight's Raw including Triple H's response to Brock Lesnar's demands for a WrestleMania match, plus news and thoughts on how The Call may save WWE Studios, TNA's issues with their PPVs and more!

Monday, March 18th, 2013

From 411Mania's Canadian offices in Kitchener, Ontario, Canada, this is The Wrestling News Experience, with Stephen Randle!



I Wish I Had Changnesia

Good morning, everyone, and welcome to the Experience. I am Stephen Randle, and in order to attempt to stave off my inevitable mental breakdown (it's a race between that and a stress-induced heart attack, so I'm being optimistic), I've started watching re-runs of Parks and Recreation after I get home from work, until its generally uplifting and happy emotional tone reminds me that humanity is not entirely a cesspool that I need to cleanse with burning fire. Normally, it takes one or two episodes. After this weekend, I'm pretty sure I'm just going to start marathoning from the start of season two.

Because season one isn't very good, that's why. I mean, it's okay, but it's far too Office clone-ish and the characters are shadows of what they become. Anywho…

Five losses in a row, Leafs? Why am I getting that old familiar feeling again? Ah well, three weeks until Opening Day so I don't have to care anymore.

Moving on.




Last week, CM Punk interrupted a tribute to The Undertaker's late manager, Paul Bearer, not once, but twice, in an attempt to gain an early upper hand on the Deadman. When Raw went off the air with Punk standing triumphant and holding the urn, legendary symbol of Undertaker's powers, you can be sure that the Best in the World had Taker's full attention in advance of WrestleMania.

Plus, a gleeful Paul Heyman agreed on behalf of his client Brock Lesnar to a match with Triple H at WrestleMania, but only if Lesnar could choose the stipulation, which would not be revealed until after Triple H signed a binding contract to go through with the match, which I'd assume will happen tonight. What will the Vanilla Gorilla choose, given the entire slate of gimmicks available to him? I think I speak for everyone when I say, come on, Coal Miner's Glove match!

Also, The Shield levelled a challenge to Randy Orton and Sheamus to pick a partner and face them at Mania. The Celtic Vipers (I'm sorry, that's a horrible name, hopefully it won't catch on even with Cole repeating it every thirty seconds) agreed, and chose Ryback. However, a wrench may have been thrown into that plan as Ryback may have found himself in a situation involving The World's Strongest Man, Mark Henry, who left the big man lying in the middle of the ring on Smackdown and looks set to prove who the real dominant athlete in WWE is. Who could Sheamus and Orton possibly find as a replacement? Wellll..

And tonight, after a non-finish to their qualifying match last week, The Miz and Chris Jericho will both face Wade Barrett in a Triple Threat match tonight, for the Intercontinental Title. Because why only waste a US Title feud in the weeks before the biggest PPV of the year, that's why. I'm kidding, I suspect we'll get another odd finish and see this again in New Jersey, but hey, nobody's paying for the undercard anyway, right? I wonder why that is.

Speaking of which, The Rock couldn't attend Raw last week, so they kept Cena off TV as well (apparently WWE subscribes to the "equal time" rules of political campaigning for some reason) and showed a video package. Will either of them be on Raw tonight? Oh, who cares, they're already getting credit for the Mania buyrate anyway.

All this and more, plus maybe Brad Maddox will spectacularly boot another promo in some way that makes some people think he's a genius and others think he just sucks, tonight on Raw!




- Nothing worth waxing eloquent on this week, so let's get right to it!

- The Call, WWE Films' last chance before disappearing into the night, is actually making some money and may not be totally a horrible film. In fact, it's already made more money in its opening weekend than any other WWE Film ever made theatrically (except The Marine, but it only needs to make $1 million more to top it). This just goes to show you that, given enough time, WWE Films will find the answer to becoming profitable. Namely, having nothing to do with the film other than being one of five studios providing funding for a very small budget film ($13 million dollars) and also have one guy in a bit part that you barely mention. Still, a winning formula is a winning formula, right?

- TNA reportedly may be having a lot of trouble with their next two taped PPV events, as many of the Knockouts for the all-KO PPV (which taped on Sunday) turned down TNA's request to come in and work, and there have been serious visa issues with international talent they were planning to bring in for a World Cup-style show, in that TNA forgot to apply for the visas on time and now it's too late. It's almost like they had no real plan for this whole setup in the first place!

- Scott Hall has been sober for over 50 days, and a fundraising effort has garnered over $80,000 towards his medical treatment, after moving into DDP's "Accountability House". I don't know about the WWE Hall of Fame, but I do believe that between this and Jake Roberts (who has been clean for over 100 days), Page has accomplished two of the miracles required for sainthood.

- Apparently Mick Foley has been named GM of WWE's Saturday Morning Slam show. And the flagship show gets Vicki Guerrero and Brad Maddox instead. Whatever I did to upset you, Lord, I'm sorry already!

- Eve Torres, despite not being under WWE contract (as far as we know), visited the NXT Divas this past week, presumably to explain why, while they have just as much or more talent than the current WWE Divas roster, apparently WWE would rather offer former Divas who left them at the first opportunity to pursue better careers more money than promote them to the main roster.

- Speaking of which, WWE has renewed the trademark on "Kharma". You may now begin to suffer under the greatest weapon in the history of mankind, hope.

- Aces and Eights "hacked" Impactwrestling.com after Impact on Thursday, which is the most traffic that site has ever seen. Coincidentally, EA is also reportedly blaming Aces and Eights for all the launch problems with SimCity, because at this point, what have they got to lose?

- Jimmy Uso was arrested and charged with a DUI last week, which would be his second in the last 2 years, both while under WWE contract. Since he's not being pushed into a top angle despite general fan apathy, I expect WWE will not quietly look the other way while whistling innocently, and will probably release his brother very shortly. And then after realizing their mistake, release him as well.

- Kofi Kingston said in a recent interview that he feels like he is very close to a main eventer. Well, they do press right up against him when they're pinning him cleanly every week, I'll give him that.

- Kurt Angle said something crazy this week, because it's been a couple weeks since the last time. I can't be bothered to find out specifically what it was, so choose from this handy list of Potential Crazy Kurt Statements!

1. I'm seriously training for the next Olympics!
2. TNA could be competing directly with WWE within the next five years!
3. I could have a five star match with D'lo Brown if I wanted to!
4. My neck feels fine!
5. My cat's breath smells like cat food!
6. I'm seriously training for MMA!

- WWE officials reportedly feel that the Swagger-Del Rio feud hasn't gotten the heat they expected it to for some reason (I offered to e-mail them a list of reasons, but haven't heard back), and are desperately thinking of ways to shake things up. Hey, remember when I ran all those scenarios for Swagger after his DUI arrest? Does anybody else have a sneaking suspicion they should have put a large bet on "Swagger wins World title" back when the odds were really, really bad?

- The early Rumble buyrate is in at just under 500k, up from last year, but with domestic buys down significantly. I forget whether I'm supposed to celebrate or panic.

- And finally, there's good news, as Jeff Hardy is showing no ill effects from his possible concussion on Sunday's PPV. By the way, the next time I have a medical problem, I want the doctor who can tell whether Jeff Hardy does or does not have a concussion.




Hey, why not, it's a ranking of the ten free agent Divas that WWE used to have who they should totally at least take a shot at bringing back to make the division potentially worth watching!

Before you ask, Stacy Keibler is not on the list, because nobody on the planet would abandon hanging off Clooney's arm, I don't care what the other option is.





1. Kharma

Well, duh. I'll take an entire roster of barely trained models if they also agree to let Kharma lose amongst them as often as possible.


2. Beth Phoenix

Well duh, part two. Funny how WWE keeps trying to find the next Trish Stratus, but apparently a blonde bombshell who already knows how to wrestle just as well as Trish did at her peak (and probably better), just didn't fit the bill. Perhaps if she'd been born an hour north of Buffalo they would have seen the potential, but alas, nobody's perfect.


3. Angelina Love

Believe it or not, Love was in WWE developmental (along with several other Divas who ended up in TNA when they had that whole Knockouts division renaissance), and they could do a lot worse than picking up the only member of The Beautiful People who could actually wrestle worth a damn, and yes, that's including the one who is currently Knockouts Champion.


4. Katie Lea

Hey, how about this time, they don't stick her in a dead-end gimmick as the sister of Paul Burchill! Actually, if they brought Burchill back as a pirate again, I'd be all for getting the team back together. Plus, the movies are old enough that Vince might recognize the reference by now!


5. Maryse

Hey, if Cena and Daniel Bryan can have their girlfriends on the road, shouldn't Miz get the same consideration? Plus, she clearly has horrible judgement, so you probably could get away with offering less money!


6. Ivelisse

You may remember Ivalise as one of those who didn't win Tough Enough in favour of that guy who never got out of developmental, and who lost a TNA GutCheck contract because…well, we're still not sure what the reason was. Come on, WWE, you can sign her and pretend she actually won the Tough Enough contract the whole time. It's not like anyone's going to call you on it.


7. Melina

Hey, the fact she's been ridden more often than Secretariat is irrelevant. If this is the price we'd have to pay to have John Morrison again, I say we pay it and be thankful.


8. Ariel

Speaking of gimmicks that Vince might finally understand as being pop culture-relevant, even if it is because of those insipid Twilight vampires...

I actually forget the rest of my argument, but I suspect it involved boobs.


9. Aloisia

Hey, just think, if she doesn't do those nude shots, do we ever get WWE Divas Champion Kaitlyn? More importantly, could you picture the showdown between her and Kharma?


10. Torrie Wilson

Well, it would further hurt someone on the Yankees, that's really all I wanted. The fact that it's A-Rod is just a bonus.




Inactive List as of 03.11.13

WWE

- Evan Bourne, out indefinitely as of March 19th, 2012(foot)
- Christian, out indefinitely as of September 1st, 2012 (elbow)
- Hunico, out indefinitely as of November 1st, 2012 (ACL)
- Santino Marella, day-to-day as of February 19th (neck)
- Tyson Kidd, out 4-6 months as of January 10th (knee)

TNA

- Chris Sabin, out 6-9 months as of June 14th, 2012 (ACL)

Transactions

- Brie and Nikki Bella, WWE, made WWE return on March 11th Raw

- CM Punk, WWE, day-to-day as of March 15th (arm)

- Madison Rayne, TNA, out indefinitely as of March 17th (pregnancy)

- Matt Silva, signed to a WWE developmental contract

- Rob Van Dam, TNA, contract has expired



WWE Champion: The Rock
- 50 day reign, defeated CM Punk on January 27th (Royal Rumble PPV)
- Next title defense: vs John Cena, WrestleMania XXIX



World Heavyweight Champion: Alberto Del Rio
- 66 day reign, defeated The Big Show on January 11th (Smackdown)
- Next title defense: vs Jack Swagger, WrestleMania XXIX



WWE Intercontinental Champion: Wade Barrett
- 77 day reign, defeated Kofi Kingston on December 31st (Raw)
- Next title defense: vs Chris Jericho and The Miz, tonight's Raw



WWE United States Champion: Antonio Cesaro
- 211 day reign, defeated Santino Marella on August 19th (SummerSlam PPV)



WWE Tag Team Champions: Kane and Daniel Bryan
- 183 day reign, defeated Kofi Kingston and R-Truth on September 16th (Night of Champions PPV)



WWE Divas' Champion: Kaitlyn
- 58 day reign, defeated Eve Torres on January 14th (Raw)



WWE NXT Champion: Big E Langston
- 68 day reign, defeated Seth Rollins on January 9th NXT



WWE NXT Tag Team Champions: Adrian Neville and Oliver Grey
- 33 day reign, defeated The Wyatt Family on February 13th NXT to become the inaugural champions

NOTE: NXT Title reigns only count what has aired on TV, not when changes occur at tapings.




TNA Heavyweight Champion: Bully Ray
- 8 day reign, defeated Jeff Hardy on March 10th (Lockdown PPV)



TNA World Tag Team Champions: Austin Aries and Bobby Roode
- 39 day reign, defeated Chavo Guerrero and Hernandez on February 7th Impact



TNA X-Division Champion: Kenny King
- 18 day reign, defeated Rob Van Dam on February 28th (Impact)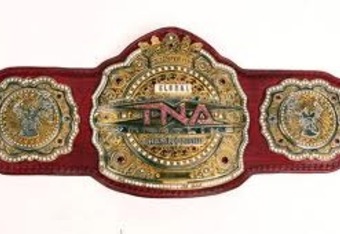 TNA Television Champion: Devon
- 102 day reign, defeated Samoa Joe on December 6th (Impact)



TNA Knockouts Champion: Velvet Sky
- 25 day reign, defeated former champion Tara, Gail Kim, and Miss Tessmacher in an Elimination Match on February 21st Impact



TNA Knockouts Tag Team Champions: ODB and Eric Young
- 375 day reign, defeated Gail Kim and Madison Rayne on March 8th, 2012 (Impact)




Acero has The Wrestling 5&1.

Harder has The Professional 3.

Sarnecky has The Piledriver Report.

And this week's After Dark featured a discussion of if WWE's use of Paul Bearer's memory on Raw to build the Punk-Taker feud was disrespectful, how WWE has wasted half the time they had between Elimination Chamber and Mania when they should have been building feuds, and the absolute best thing about pro wrestling in the last twelve months. Click the banner to access all fifty (!) episodes of the show!





Also, don't forget to join the TWNE After Dark Facebook group.

My Reviews on 411Games

Tomb Raider
Generation of Chaos 6: Pandora's Reflection
Rocketbirds: Hardboiled Chicken
Ni No Kuni: Wrath of the White Witch
Earth Defense Force 2017 Portable




411 will have live coverage of Raw tonight starting at 8 pm EDT.

From our promotional department, I've been informed that if you really do like 411Mania and all it provides, or even just me (and really, who doesn't like me), don't forget to bookmark the site in your browser or make 411 your homepage, and tell all your friends about how awesome 411 is.

And don't forget, you can follow all of the everyday goings on in 411 on Twitter.

Stephen's Twitter
http://www.twitter.com/411mania
http://www.twitter.com/411wrestling
http://www.twitter.com/411moviestv
http://www.twitter.com/411music
http://www.twitter.com/411games
http://www.twitter.com/411mma

That's our show, Marsico is in tomorrow, I will be back next week. Also, don't forget 4PC in the Games Zone on Wednesday, and the TWNE After Dark podcast on Wednesday, airing live at around 9:30 pm on Spreaker.com, posted on 411 shortly thereafter.

Here it is, your Moment of Buddy






Ask Buddy What He Thinks Of Humanity
Right This Second.




Have a good one, and always be a fan.


comments powered by