SPOTLIGHTS
411 Fact or Fiction 03.21.13: Triple H/Brock, Booker, Irish Wrestlers, More
Posted by Steve Cook on 03.21.2013

Does Triple H's career being on the line make his WrestleMania 29 match with Brock Lesnar more interesting? Is Chris Jericho vs. Fandango a good WrestleMania match? Is Sheamus the greatest Irish wrestler of all time? 411's Porfirio Diaz & Trent Howell debate these topics and more in this week's Fact or Fiction: Wrestling!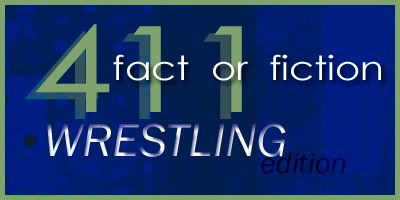 Hi, hello & welcome to 411 Fact or Fiction! I'm Steve Cook, and it's been another crazy week in the world of wrestling. Raw featured all sorts of developments pertinent to the WrestleMania card, including Triple H & Brock Lesnar having a contract signing, Chris Jericho & Fandango having a confrontation, & Ryback being pulled from a 6-man tag so he could wrestle Mark Henry. Booker T was revealed as the newest member of the WWE Hall of Fame. Saturday Morning Slam finally has its authority figure, and it's one that longtime fans are quite familiar with. St. Patrick's Day was on Sunday, and everybody became Irish for a day. Aces & Eights hacked TNA's website, and ROH announced that a New Japan star would be appearing on their upcoming Supercard of Honor event.

Introducing first, the author of the Movies/TV Zone's 3 Rs & the newest member of the Anquan Boldin fan club…Porfirio Diaz!

His opponent wishes to be known as "The 45 Minute Man" because that's how long it took him to fill in for somebody. Here's one of the two hosts of the wildly popular Ocho Sports Show, Trent Howell!


Questions were sent out Monday.


Participants were told to expect wrestling-related questions.

1. The stipulations added to the Triple H vs. Brock Lesnar WrestleMania match make you more interested in the match.




Porfirio Diaz:: FICTION. Paul Heyman's master plan: to force Triple H out of retirement (for all intents and purposes) so he can force him into retirement. That's how Raw ended. I'm supposed to be excited about the exchange of words that happened at the end of Raw! Meanwhile the crowd displayed the same passion as if they were in a timeshare sales presentation. I've eaten Taco Bell novelty tacos with more zest. All this after Triple propped Heyman on top of the Contract Signing Table™ and looked like he was about to perform Katie Vick innuendo storyline. Bad times.

Here are three alternative (and completely unrealistic) paths they could have gone with instead:

1. Heyman brings out Triple H and gets him to sign a contract, only to reveal that the match is a "No Match" Match. Basically means Brock Lensar vs. Triple H will not happen at WrestleMania. That's it. They don't fight at all. What better way to exact revenge on Triple H and beat him at his own game than to fairly and squarely deny him retribution against the man – who has nothing to gain from this battle BTW – responsible for hurting his friends and family, and more importantly, THIS BUSINESS? Brock goes on to wrestle, I don't know, MMA-style Chris Jericho at the biggest show of the year while Forever Alone H sits in his luxury box and becomes a sad meme.

2. Paul Heyman sticks to "Winner Gets Stephanie" deal. Brock wins by smashing Triple H's face into a car windshield, takes Stephanie out for a nice seafood dinner, and never calls her again.

3. Triple H, Brock Lensar, and Paul Heyman sign a treaty of friendship and go out for tacos, because seriously how can you go wrong with tacos? Heyman ends up skipping on the bill.

What will most likely happen: Triple beats Brock and successfully defends his career. He appears next night on Raw and retires anyway.

Short answer: this businezzzzzzzzzzzzz.

Trent Howell: FACT. No Holds Barred definitely is a step up from a traditional match for these two. With the way the feud is going, and the style these two are likely to employ, having a bunch of plunder available adds not only to my intrigue to watch it but also the potential enjoyment factor I expect. You could argue that going no holds barred was obvious and that's fine, it was obvious. But it was also obvious that they were going to add some silly stipulation about HHH's employment that wasn't going to come to fruition. So if the internet can complain for days about how "it's so obvious who is winning now" then I should be able to laud the fact that these two hosses beating the crap out of each other with no DQ should be pretty dern entertaining. The two stipulations combined (even with no DQ doing all the work) make the match more interesting so this is a fact.

Score: 0 for 1

2. You'd be interested in a Chris Jericho vs. Fandango match at WrestleMania.



Porfirio Diaz:: FACT. Fandango continues to be one of the MVPs of "Raw Hour 1" while Jericho marches onward into a nothing pile of nothingness. I think it's a shame that, while part-time wrestlers and old timers get to fill out the top card on this year's biggest stage, this part-time old timer is given nada pending an official announcement of this match. Jericho vs. Fandango is not the best use of Jericho, however if they think this is the best way to put him on the show, then OK. My interest level won't hit the summit yet I wouldn't be unhappy If they are given time to put together a nice little undercard match. If nothing else, there has to be some intrigue of how Fandango will perform in his debut match against the likes of Y2J. Best case scenario: they settle their differences with 13-minute entrances before forming a tag team the next night because Jericho was on Dancing with the Stars and uh that's pretty much the only reason I want them together.

Trent Howell: FACT. As interested as I'm going to get anyways. Look, Jericho wasn't getting a main event match and in the modern WWE there are 3-4 big matches at Wrestlemania that take two and a half hours, and then there's everything else that they fit into an hour and a half. As far as everything else's go this could be a whole lot worse. Of course there are better opponents for Jericho that deserve a match at mania more (Cesaro and Barrett say hello) but compared to a 10 divas match or a tag team battle royal or an Akebono appearance it's interesting enough. I expect the promos to be funny, the match to be 8 minutes, and the result to be better than many of the other options presented to us.

Score: 1 for 2

3. Booker T's Hall of Fame induction should have been reserved for a year with less "big names" in the class.



Porfirio Diaz:: FICTION. Booker T can tragically die in a skydiving accident the day after WrestleMania. Then all we will have left is a posthumous induction represented by Stevie Ray and that would just be the suckiest, wouldn't it? All because we felt there were one too many "big names" this year. Surely can't have that! Best to secure them a spot in the Hall of Fame while they're still alive, stable, and really anything but a total mess. Besides, it shouldn't matter how many big names are inducted in a particular year IMO. Not if the point is to inaugurate the best of the very best. (Or in WWE's case, whoever generates the most publicity.) (Hello Pete Rose.)

Happy Hall of Fame Induction Booker T. In honor of your special placement, here are five things (feel free to say it four more times) they should include in the career retrospective:

1. Tag team champion reigns w/ Stevie Ray, Test, Goldust (sadly lasted for three weeks), and somehow Rob Van Dam
2. The time you went to the supermarket for a fresh box of cereal, ended up getting ketchup on that ass whippin'
3. Everything King Booker (See also: Priest Booker)
4. "Hulk Hogan we comin for you [ethnic slur]." ("Look, what did I just say about ethnic slurs?")
5. WrestleMania match vs. Boogeyman

Good career. Lofty career.

Trent Howell: FACT. Where's Tito Santana or Koko B Ware? My point being that these are all stars that people of this generation identify with. The only guys from the past are Sammartino (who most people have at least heard of) and Backlund (who held the WWF title in 1994). Booker T is on the level of people that we think of now as being deserving of a segment on USA. And he's not going to get that. I'm fine with that, but by not having any past superstars go in, you are limiting the amount of people you get on TV. All the more reason to buy the DVD I know, but for me personally I'd rather you use some other older stars as filler and let people like Booker either go in during a slim year or use them as older star filler five years down the line. It's a minor gripe on the whole. The Hall of Fame is a show to make money and the old timers seem to like getting together so who am I to complain? Bruno is in. Savage will be in soon. They'll build a real building. Super Star Billy Graham will like them again. All will be right with the world.

Score: 2 for 3

4. Ryback & Mark Henry will have a good match at WrestleMania.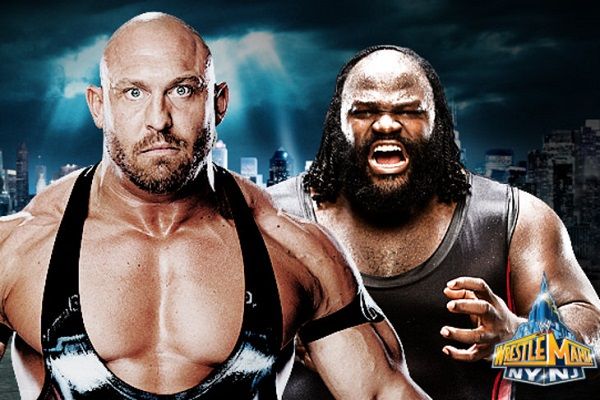 Porfirio Diaz:: FACT. Mark Henry is at the point in his career where the blank answer to "As punishment, tonight you'll be facing..." should be him instead of Kane. Ryback is a monster-type freak that shows up, wrecks sh*t, and leaves without much of a fuss. Yeah, these two will gel well enough. Like if you were to have, say, Juggernaut face off against Super Shedder. And the Internet immediately chortled.

I have a feeling the two will invoke memories from Henry-Big Show and Henry-Sheamus, SummerSlam edition. That can only be a good thing. Unless the match is mainly used for Ryback to squash Henry because he is a mountain of muscle and meat comprised of no actual human emotion or flaws. Then not so much.

Trent Howell: FACT. Wrestling is a circus. There's something for everyone. This is rasstlin. This is two big bears locking horns (a statement that only makes sense in the context of a wrestling match). This is going to be a slobberknocker. I'm sure it will be just fine for what it is, and I actually like the idea of it. A win over Mark Henry is very helpful to Ryback who has taken some losses and visual losses recently. A loss to Ryback does nothing to deter Henry who can immediately move into making Alberto Del Rio keep his air bill paid regardless of a wrestle mania match. It may not be your cup of tea. If not? Use the can, refresh your beverage, listen to the Ocho, get some more dip. Whatever. There's always a place for big bad hosses and these two are the biggest and the baddest. So why not?

Score: 3 for 4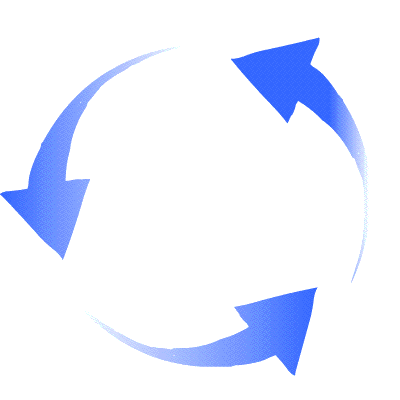 SWITCH!
5. Sheamus will go down in history as the greatest Irish pro wrestler of all time.


Trent Howell: FICTION. I just can't say fact. There are two reasons here. One: I want to just avoid the point of the question and talk about when Sterling Golden jumped from the AWA. Vince Sr wanted an Irish name for his new star he was going to push in the Northeast. The name he settled on was Hogan. Hulk Hogan then is the greatest thus far. But that, again, avoids the point which is dealing with actual Irish people. Finlay and Sheamus would be the ones that would spring to mind for an American (and then we'd have to research the Northern Ireland/Ireland thing and that's hard). Either way, of the two Sheamus has been the most successful. But, and here's my second reason, I'm going to take the field. Meaning that every person born in Ireland from the publication of this paragraph onward has the potential to go down as the greatest Irish pro wrestler of all time. I like those odds. Until then though, if you peruse a list, Sheaumus has clearly been the most successful.

Porfirio Diaz:: FACT. Considering what he's accomplished when he was a lad, considering the success he's had with the WWE in such a short time, considering the market (or lack thereof) in terms of popularized pure-blooded Irish pro wrestlers, and considering he's placed himself at or at least near the top of the card for years to come and can therefore earn many other achievements along the way, sure. Barring a devastating injury, Sheamus is on his way to becoming the best known Irish athlete, much less pro wrestler, since J.J. O'Reilly, Eddie Jordan, Mick Doyle and all other random not-Lucky-Charms-mascot people I happened to pick out of Wikipedia. I know none of them, as my history on Irish pro wrestling is noticeably based on ignorance. Except for a fellow called Dave Finlay of course.

Score: 3 for 5

6. Mick Foley was the right choice for General Manager of Saturday Morning Slam.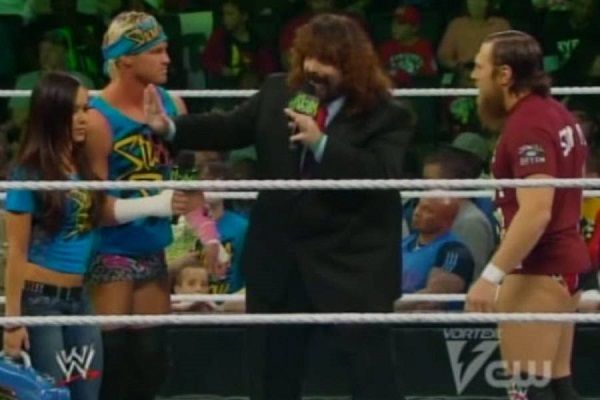 Trent Howell: FICTION. Mick Foley is at his funniest with cheesey and subtle double entendres that aren't going to play to a children's show. Further, where as he is now known for being a loveable Muppet figure, as someone who used to tape trades from Japan it's kind of baffling to see him on a show that doesn't allow chinlocks. And finally, it's a bad corporate decision. Foley was a good commissioner but that is clearly a different position in the world of pro wrestling cannon. For a general manager we are looking for someone with general manager experience, and who better than the former anonymous general manager of RAW, your favorite kid friendly act and mine: Hornswaggle.

Porfirio Diaz:: FACT. Some of the best moments on Raw were when Foley was appointed Commissioner (of Partying Down) – not only did he use his authority to consistently mess with Edge & Christian but he got to interact with the Divas on a consistent basis. If you look carefully, that last one is practically written in the job duties section for all company positions now. (Also listed: OK to beat up/humiliate employees and/or superstars if threatened/get insulted in front of audience, a description that states "Bored? Make it a tag team match," and learn to make Dolph Ziggler as miserable as possible.) Not to mention making an occasional match from time to time. Pssh, anyone can do that nowadays. Case in point, Jeremy Piven.

Saturday Morning Slam is geared a little more towards a younger demo, so having an advocate like Foley as General Manager is a fine decision. Plus Foley himself is like a big ol' teddy bear that lures children into his gingerbread house appeals to kids, what with the sock he likes to stuff down his pants and pandering old man weirdness. He's a few steps away from hosting SpongeBob Squarepants in the foreseeable future. That's a thought I can live without.

Score: 3 for 6

7. Having Aces & Eights hack their website is a good way for TNA to increase their online presence.




Trent Howell: FACT. You know the only time I went to the TNA website since at least 2011? When I read that Aces and Eights hacked their website. Saw that news bit and I was bored enough to surf on over and see exactly what they had done. I can't be the only one. I'm not saying it was done well, I'm not saying I dig the story, I'm not saying anything about anything. I'm saying that at least one more person experienced their website due to this, and thus their online presence was increased.

Porfirio Diaz:: FACT. These two eyes were squarely focused on the news when several (rouge) members of Anonymous hacked into Sony's online system and obtained crucial customer information some time ago. Not that I condone their actions or anything, it was just thrilling stuff to read about. Similar feelings emerged when I heard how Aces & Eights had taken over TNA's website and shouted at us to buy their merch. They may be a wicked group hell bent on making TNA miserable every which way possible but even they're dead set on having some sort of online shopping etiquette darn it.

Online presence is prominently exhibited in both major wrestling companies. Might as well have one of them pretend-hack itself and increase visibility at the same time. BTW, a social media biker hacker gang? We're through the looking glass here, people.

Score: 4 for 7

8. Karl Anderson getting booked by Ring of Honor more regularly would make you more interested in their product.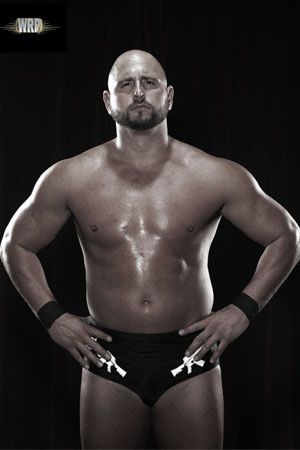 Trent Howell: FICTION. I don't watch anything indy. I'll catch the Chikara King of Trios every year and that's about it. But for the sake of things let's fire up the old Google and see if this would make me be more likely to tune into ROH's ECW Fan Cam of a show they run on the weekends on local stations around here. And I'm back. And it's fiction. Because I just don't care about what ROH is doing right now. He might be a cool addition to TNA or WWE, but nothing that I saw looked like he would stand out from every other person in ROH right now. I hope I'm wrong but the YouTube watching I just did shows me a rather plain looking gentleman hitting some hard hitting and high impact maneuvers. That's what ROH already is right? Sorry, more of the same is not going to help them.

Porfirio Diaz:: FICTION. Karl Whoits? Sooo I guess not. *Am not a big time knowledgeable person of ROH and therefore going to default on this question and currently unknown as to whether it makes me a terrible person or not*

… … …

Oh fine, I did do a YouTube search on Karl Anderson and decided to check out the first thing listed in the search results. The video: NJPW 10.08.2012 – Kazuchika Okada (c) vs. Karl Anderson. Japanese wrestling is just as foreign (heh) to me as any other company not easily accessible on cable television or major league DVDs – but yes this was an entertaining bout, complete with crisp moves, what I though was a sweet flying top rope mid-air neckbreaker by Anderson, and a killer back-and-forth sequence in the final minute that ended with something called the Rainmaker.

So yeah, it was an entertaining 20+ minutes of action. Still doesn't make me more interested in ROH, as harsh as it sounds. It's not them. It's me. I'm sure he'll have some great matches there; I just don't have the standard time necessary to expand on my already thin wrestling quota. At least I was able to get something out of this particular question so there's that.

Final Score: 5 for 8

Thanks to Trent & Porfirio for participating! Give us your opinions on these pertinent topics & we'll be back next week with more Fact or Fiction!


Remember to go to TigerFlashGames.com and play addictive, free flash games when you're bored at work, school, or whenever!


comments powered by