SPOTLIGHTS
The Wrestling News Experience: 03.25.13
Posted by Stephen Randle on 03.25.2013

A preview for the Rock's return tonight on Raw, plus news and thoughts on Antonio Cesaro's fall down the card, the rising cost of WrestleMania, Kofi Kingston potentially turning heel and more!

Monday, March 25th, 2013

From 411Mania's Canadian offices in Kitchener, Ontario, Canada, this is The Wrestling News Experience, with Stephen Randle!



Oui The People

Good morning, and welcome to the Experience. I'm Stephen Randle, and the fact I can't really remember much of the past 48 hours probably isn't a good sign. Especially since I know I wasn't drinking. I do hope I haven't done anything…untoward.

Seriously, the police told me that the next unexplained corpse is getting blamed on me no matter what the evidence says, so my lawyer says I have to be more careful.

Moving on.




Last week, Triple H vs Brock Lesnar was officially signed, with Lesnar adding the stipulations: the match is No Holds Barred, and if Triple H loses, he must retire. How cruel can Lesnar be, to deny Triple H the option to wrestle a couple of times a year if he feels up to it? However, neither of these two will be wrestling until their match at WrestleMania, so let's move to the next feud.

Also, CM Punk continued to torment The Undertaker in advance of their Mania match, continuing to disrespect the Dead Man and the symbol of his power. Again, due to an injury, Punk probably won't be wrestling in advance of Mania, and of course, Taker won't be either, so we'll keep going.

I believe The Rock might actually be scheduled to be in attendance tonight, two weeks before he defends the WWE Title against John Cena. Well, at least there's a chance Cena might wrestle tonight, but last week's match took place entirely during a commercial break, so I wouldn't get too excited.

Meanwhile, after putting Ricardo Rodriguez on the shelf with a broken ankle, Jack Swagger looks to continue building momentum as he heads towards his match with World Champion Alberto Del Rio, who was absent from Smackdown last week in order to tend to his friend.

And it looks like Sheamus and Randy Orton have found their third man to take on The Shield, but everything doesn't seem like it's all sunshine and roses as this team tries to be the first to defeat Rollins, Reigns, and Ambrose. Sure, they can beat 3MB with minimal effort, but The Shield is definitely no 3MB, and Show, Sheamus, and Orton had best work out the kinks before they get to the biggest stage of them all.

Plus, in the undercard that doesn't matter because WWE says it doesn't, The Miz continues to look at getting another shot at Wade Barrett, while Hell No tries to control their baser urges and unite in time to defend the Tag Titles against Dolph Ziggler and Big E Langston. And there's no doubt that Chris Jericho will probably want some payback against the man whose name he will never…eeeeever pronounce correctly.

All this and more, possibly including some wrestling, tonight on Raw!


Very European, Uber Jobber

So, with two weeks left before WrestleMania, the United States champion does not have a feud. Even more surprisingly, Antonio Cesaro lost a match, cleanly, to The Miz on Smackdown, in a non-title match, and rather than set up an insta-match for Mania, it was simply a backdrop for Miz's real feud with Intercontinental Champion Wade Barrett, which probably will lead to a Mania match.

In fact, Cesaro has been losing quite a few match in 2013. To Randy Orton, Alberto Del Rio, Sheamus, John Cena, a whole mess of main eventers. Oddly enough, as 2012 drew to a close, I was pointing out how well-protected Cesaro had been, how he'd been kept separate from the main eventers and thus, hadn't been turned into one of those "title-holding jobbers" like so many before him. I thought his character had become stronger as a result, and the US Title had been elevated with him. So what happened?

Well, most likely, Jack Swagger happened. It'd be easy to see how WWE wouldn't want two anti-American heels running around, even if they had completely different characters and agendas. And since Swagger is the one challenging for the World title at Mania, well, Cesaro had to be shunted into the background. You might have noticed that ever since Swagger and Colter began performing their act, Cesaro has dropped all the "American" aspects of his character. He no longer carries the flag, of wears the jacket, and even his trunks no longer beat the Stars and Stripes. And since this is WWE, if you aren't being pushed and you're not a main eventer, well, that means you start losing to everyone above you, and everyone on their way past you. And even if you do happen to be holding a title belt, that doesn't mean WWE will bother to fit you onto their four-hour-long massive PPV spectacular.

I think the funny thing is, WWE brought Swagger back with little fanfare, radically changed his character, and pushed him to the moon, presumably so they could have their Latino face champion against a nasty racist heel at WrestleMania, which would be an easy way to get cheap heat for their lesser World title match, and it's not exactly getting the results they wanted, mostly because Swagger is not connecting with his character and Del Rio's initial face heat is tapering off in the face of a weak challenger. And meanwhile, they had an already established, well-protected, highly skilled guy with decent charisma who had already entrenched himself as a racially motivated heel and who probably could have run the same "the biggest problem with America is all the illegal immigrants that the champion represents" angle without having to drag Dutch Mantell out of mothballs.

So…wouldn't it have been easier just to hold off on Swagger's return so you could actually build him up, and push Cesaro into the World title match instead?




- Good news, everyone! Just a couple weeks before WrestleMania, WWE has announced that they'll be raising the price of the PPV, to 60 dollars for the standard feed and 70 for the HD! WWE is projecting that they'll make nearly an extra one million dollars with this move, because wrestling fans are sheep and going to buy the show no matter how much they raise the price!

- Remember the previous news bite if you tune into this column on the Monday after WrestleMania and wonder why there isn't any live commentary. At this point, my ordering Mania may rest on the flip of a coin. Or possibly just how fast I bother to get back from Toronto after the Jays game. For seventy bucks, let's just say the traffic had better be light.

- Apparently WWE Network, which totally will exist one day, we swear, will take over broadcasting PPV's if they reach a break-even target of 1 million subscribers. So, never.

- WWE's new head writer used to write for All My Children, and apparently soap opera writers appeal to WWE because they have experience writing weekly episodic television. I could point out that All My Children was cancelled last year because not enough people were watching to justify the high production costs, but I'm sure that has nothing to do with the subject we're discussing. Also, never you mind how I know so much about All My Children.

- TNA has announced that the X Division title will now be defended only in Triple Threat matches, and the loser of the match will not be allowed to challenge for the title in the future, and the man not involved in the decision is immediately entered in the next title match. Also, the weight limit for the X Division is back again. At least until they find a guy heavier than 230 pounds they want to be part of the division, or they find a guy in the division they want to push against heavier guys. Because one of those things is what always happens every time they re-instate the weight limit.

- There are rumours that WWE wants to have Kofi Kingston turn heel, as the feeling is that he needs a heel run so they can turn him face again and give him a fresh main event push. Or, you know, they could just not have booked him as a huge jobber this whole time, but hey, potato-tomato.

- Word is that Triple H is moving away from word-for-word scripted promos and forcing talent to use bullet points and then improvise their speeches from there. Does Vince make any actual policy decisions anymore, or do they just wait until he dozes off during meetings before they do any real work?


1. Chris Masters

I don't know if you read about this, but Masters uprooted a small tree with is bare hands and used it to break a window so he could carry his mother out of a burning building. There is no part of that sentence that is not awesomely incredible.


2. CM Punk

Debate rages about truth, but I'm going to pick the funnier side of the story, which is that Punk's promo last week actually almost caused The Undertaker to corpse in the middle of the ring, on camera. Actually, from all the stories told about Paul Bearer trying to get Taker to corpse during promos, I think it's only appropriate.


3. Bully Ray

Holy crap, somebody actually managed to condense nearly ten months of nonsense into a single promo and make the Aces and Eights story into something resembling coherent thought. I never thought that would be possible. There may still be a long way to go, but if anyone can make it enjoyable, well, you know who it is.


4. The Big Show

It's not quite a face turn yet, but I love wry, humorous Big Show. Plus, he's entirely not going to be the reason why his team loses at WrestleMania. Sheamus will more than likely rue the day he talked about trusting Randy Orton, though.


5. David Otunga

He might be a horrible wrestler, but he's currently in the record books as being a part of WWE Films' highest grossing movie of all time. I smell the new star of Marine 4: Deadly Game!


6. Paul Heyman

Well, at least he enjoyed himself. Actually, for a while there, I was worried that Triple H wasn't going to stop with just ripping off all three of his shirts and things were just going to get weird.


7. Chris Jericho

We were speaking of wrestlers who qualify for sainthood, well, in a less serious vein, Jericho deserves some sort of honour for using his latest comeback to put over Johnny Curtis at WrestleMania in a low-card insta-feud, for some reason.


8. Alberto Del Rio

Hey, at least one of WWE's two top titleholders showed up to one show last week, in the middle of the build to WrestleMania. And Rock wasn't even promoting WWE when he did Leno last week! At this point, Punk-Taker and HHH-Brock are carrying the PPV build for the last couple of weeks, and none of them are even wrestling on TV!


9. AJ

I've seen all sorts of guest commentators over the years, but "seated cross-legged on the desk in front of JBL" is a new one on me. Wait…did Punk ever do commentary sitting on the desk? I seem to think he may have.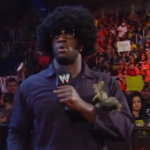 10. Rufus "Pancake"
Patterson

Sure, it was pointless, will probably never be mentioned again and was just a set-up for a totally unnecessary Cena squash match, but at least Titus is having fun out there.




Inactive List as of 03.18.13

WWE

- Evan Bourne, out indefinitely as of March 19th, 2012(foot)
- Christian, out indefinitely as of September 1st, 2012 (elbow)
- Hunico, out indefinitely as of November 1st, 2012 (ACL)
- Santino Marella, day-to-day as of February 19th (neck)
- Tyson Kidd, out 4-6 months as of January 10th (knee)

TNA

- Chris Sabin, out 6-9 months as of June 14th, 2012 (ACL)
- Madison Rayne, out indefinitely as of March 17th (pregnancy)

Transactions

- Jack Doan (referee), WWE, released from WWE contract

- Mark Henry, WWE, status uncertain (potential injury suffered at house show)

- Sin Cara, WWE, day-to-day as of Match 23 (concussion)



WWE Champion: The Rock
- 57 day reign, defeated CM Punk on January 27th (Royal Rumble PPV)
- Next title defense: vs John Cena, WrestleMania XXIX



World Heavyweight Champion: Alberto Del Rio
- 73 day reign, defeated The Big Show on January 11th (Smackdown)
- Next title defense: vs Jack Swagger, WrestleMania XXIX



WWE Intercontinental Champion: Wade Barrett
- 84 day reign, defeated Kofi Kingston on December 31st (Raw)



WWE United States Champion: Antonio Cesaro
- 218 day reign, defeated Santino Marella on August 19th (SummerSlam PPV)



WWE Tag Team Champions: Kane and Daniel Bryan
- 190 day reign, defeated Kofi Kingston and R-Truth on September 16th (Night of Champions PPV)
- Next title defense: vs Dolph Ziggler and Big E Langston, WrestleMania XXIX



WWE Divas' Champion: Kaitlyn
- 65 day reign, defeated Eve Torres on January 14th (Raw)



WWE NXT Champion: Big E Langston
- 75 day reign, defeated Seth Rollins on January 9th NXT



WWE NXT Tag Team Champions: Adrian Neville and Oliver Grey
- 40 day reign, defeated The Wyatt Family on February 13th NXT to become the inaugural champions

NOTE: NXT Title reigns only count what has aired on TV, not when changes occur at tapings.




TNA Heavyweight Champion: Bully Ray
- 15 day reign, defeated Jeff Hardy on March 10th (Lockdown PPV)



TNA World Tag Team Champions: Austin Aries and Bobby Roode
- 46 day reign, defeated Chavo Guerrero and Hernandez on February 7th Impact



TNA X-Division Champion: Kenny King
- 25 day reign, defeated Rob Van Dam on February 28th (Impact)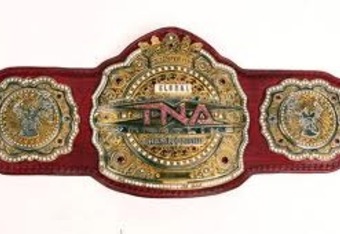 TNA Television Champion: Devon
- 109 day reign, defeated Samoa Joe on December 6th (Impact)



TNA Knockouts Champion: Velvet Sky
- 32 day reign, defeated former champion Tara, Gail Kim, and Miss Tessmacher in an Elimination Match on February 21st Impact



TNA Knockouts Tag Team Champions: ODB and Eric Young
- 382 day reign, defeated Gail Kim and Madison Rayne on March 8th, 2012 (Impact)




Acero has The Wrestling 5&1.

Harder has The Professional 3.

Wright has The Heel Report.

Hill has The 8-Ball.

Sarnecky has The Piledriver Report.

And this week's After Dark features talk about Raw and the lack of crowd reaction, the irony of WWE bringing in Rock and Brock to carry WrestleMania given their booking strategy of the past few years, and whether Bully Ray is the right payoff to the Aces and Eights reveal. Click the banner to get to the archives!





Also, don't forget to join the TWNE After Dark Facebook group.

My Reviews on 411Games

Dead or Alive 5+ **COMING SOON**
Tomb Raider
Generation of Chaos 6: Pandora's Reflection
Rocketbirds: Hardboiled Chicken
Ni No Kuni: Wrath of the White Witch
Earth Defense Force 2017 Portable




411 will have live coverage of Raw tonight starting at 8 pm EDT.

From our promotional department, I've been informed that if you really do like 411Mania and all it provides, or even just me (and really, who doesn't like me), don't forget to bookmark the site in your browser or make 411 your homepage, and tell all your friends about how awesome 411 is.

And don't forget, you can follow all of the everyday goings on in 411 on Twitter.

Stephen's Twitter
http://www.twitter.com/411mania
http://www.twitter.com/411wrestling
http://www.twitter.com/411moviestv
http://www.twitter.com/411music
http://www.twitter.com/411games
http://www.twitter.com/411mma

That's our show, Marsico is in tomorrow, I will be back next week. Also, don't forget 4PC in the Games Zone on Wednesday, and the TWNE After Dark podcast on Wednesday, airing live at around 9:30 pm on Spreaker.com, posted on 411 shortly thereafter.

Here it is, your Moment of Buddy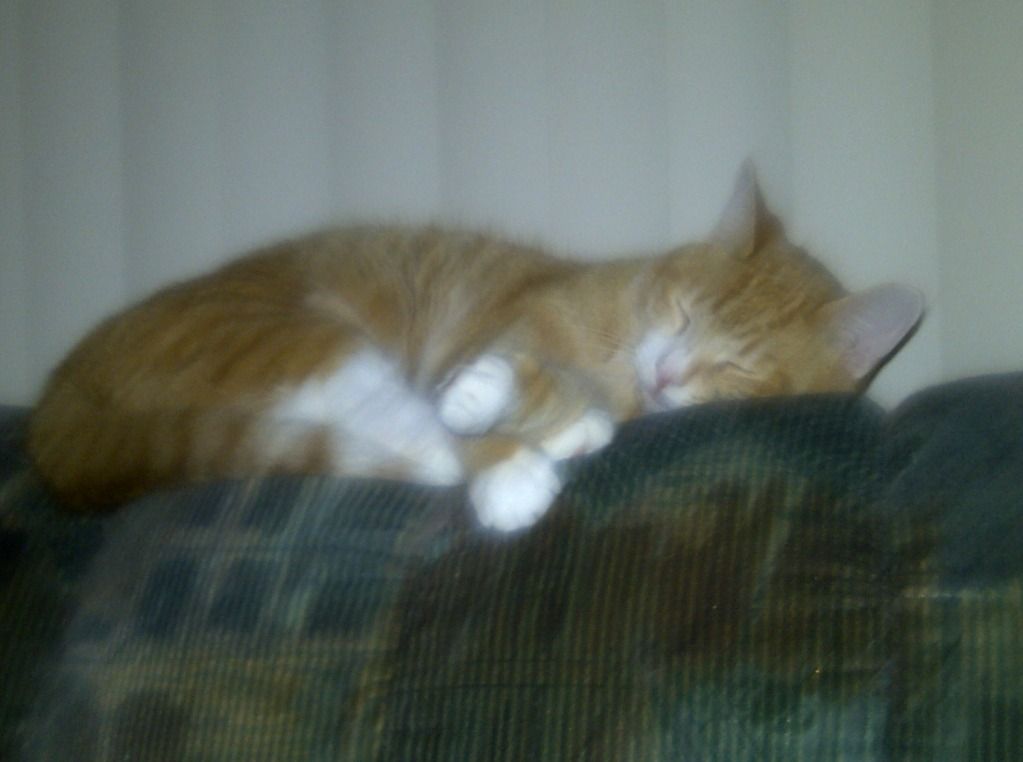 Bad Camerawork,
Or Really Fuzzy?
Can't It Be Both?




Have a good one, and always be a fan.



comments powered by