SPOTLIGHTS
The Wrestling News Experience: 04.15.13
Posted by Stephen Randle on 04.15.2013

News and thoughts on Batista's potential WWE return, controversy over WrestleMania 29's live stream, a preview for tonight's Raw, the Fandango craze taking off and more!

Monday, April 15th, 2013

From 411Mania's Canadian offices in Kitchener, Ontario, Canada, this is The Wrestling News Experience, with Stephen Randle!



Freebird!

Good morning, everyone, and welcome to the Experience. I'm Stephen Randle, and I'm currently fighting an ongoing battle with illness. Hopefully it goes better than my longstanding battle with social anxiety.

Moving on.




Last week, all hell broke loose on Raw, and now that the dust has had time to settle a little, we can stand back and look at what the fallout was.

Well, first of all, after beating back a challenge from Mark Henry by the skin of his teeth, John Cena found himself on the wrong side of a beating from a man who he thought he saw eye-to-eye with, Ryback. Presumably, Ryback will reveal his motives for assaulting the WWE Champion tonight.

Meanwhile, after defeating Jack Swagger yet again, a hobbled Alberto Del Rio was in no condition to defend himself, and that meant easy pickings for Mr. Money in the Bank, as Dolph Ziggler cashed in after months and months of anticipation, to become the new World Heavyweight Champion. Ziggler can't rest easy, however, as there are a laundry list of challengers looking to make his reign a short one.

Plus, after thwarting two Shield attacks on consecutive shows, the path seems set for a larger collision between the WWE Tag Team champions Hell No and the true believers Rollins, Reigns, and Ambrose. And in other title news, Wade Barrett looks to move past The Miz after quickly regaining the Intercontinental title last week, and US Champion Antonio Cesaro tries to rebound following a loss to Kofi Kingston on Smackdown.

Oh, and some guy named Fandango will probably be in the house as well. That might be interesting. Tonight on Raw!


No Refunds!

Following up on a news item from WrestleMania, it appears that WWE will not be offering refunds to anyone who purchased their live stream of WrestleMania on WWE.com. If you weren't aware, the stream went down mere minutes into the live show, and did not return until more than half the show had finished, at which point it started over from the beginning, rather than picking up the live feed. Obviously, many people sought restitution over the incident, but rather than provide a financial compensation, WWE chose to extend the ability to watch the WrestleMania stream for a full 48 hours after the event had concluded, for anyone who had purchased it.

By any measure, this is a shady deal out of WWE. Extending the viewing window of the stream costs them nothing, and they don't lose any of that sweet, sweet WrestleMania PPV buyrate money. Besides, it's an empty gesture because I doubt a fair percentage of people would want to watch WrestleMania hours after it had already taken place. It's like watching a tape of a sporting event: the results are freely available, and unless you go to extreme lengths, you're going to find out what happened. Oh, and you can throw in that the WrestleMania viewing window is even shorter, because if you're a wrestling fan, you're going to watch Raw at 8 pm the next night, and then you'll find out the results over the course of that show. Sure, you could make an argument that people enjoy watching good wrestling matches, but (and I'm pretty certain I'm in the majority here) there was pretty much one match (Taker-Punk) that was anywhere near "you have to watch this match" status, and everything else was forgettable at best.

This incident needs to not be swept under the rug. When Ring of Honor screwed up their iPPV streams and massively mishandled the PR afterwards, the fan backlash was huge and immediate. In a different industry, Electronics Art is still feeling the intense pressure after their disastrous launch of SimCity resulted in massive server outages that prevented anyone from actually playing the game. WWE must be held to the same standard, and perhaps even stricter, given that they're roughly several million times richer than ROH and have the resources and manpower to make sure things like PPV streams don't completely conk out five minutes into the show. Saying "we weren't prepared for the volume" is a cop-out statement that less and less people should believe when companies use it. If you aren't prepared for your product to be successful, why would you offer it? Why are gigantic corporations more surprised at the number of people using their service than the people using them? Why aren't there contingencies in place if something goes wrong? Instead, WWE screwed up, and rather than do the right thing, which is refunds, they've done something that is a clear and blatant attempt to throw a sop to the masses without giving up anything of value, so that the next quarterly shareholders' meeting doesn't have a line that says "Refunds due to live stream incident" in the Expenses side of the ledger. It's terrible business practice, it's horrible customer service, and it makes me sick that they'll probably get away with the whole thing.


Return The Animal?

So, with The Rock apparently sidelined with a freaking muscle tear and due to start filming another movie shortly, it looks like plans for building to Rock-Brock have been sidelined for now. However, it was clear on last week's Raw, even if you hadn't heard, that a chunk of show had to be re-written (although I don't know if we give them credit for coming up with "stick all the jobbers out for a meaningless six-man tag match as "re-writing the show"), and since Rock was already being advertised for Extreme Rules, something will be changing in the build to that show as well. The latest rumour down the pipe is that none other than Batista, who left WWE to pursue a movie and MMA career. While he's had some success on the movie front, notably securing a major role in the upcoming Guardians of the Galaxy movie, it would be safe to say that his MMA aspirations, especially at his relatively advanced age, would be minor at best and imaginary the more likely adjective. Word is that Big Dave has been getting back into wrestling shape, and may indeed be on his way to a return. If he can return in anywhere near decent shape and also (and this is the big one) come back for anything resembling a full-time position (hell, if he sticks around for six months like Jericho it'd be a win), this would be a huge boon to WWE, which has already been forced to resort to a Ryback heel turn in order to find an opponent for John Cena at Extreme Rules. And in fact, that's not the only possibility for Batista, who could potentially have fresh feuds with Sheamus, Mark Henry, Ryback, hell, did he ever get a real feud with Orton? Oh, and don't forget that other guy, Brock Lesnar.

As always, take this rumour with a grain of salt, but it has to be said, the return of The Animal would be one that this writer, at least, would relish.


The Potential Legend Of Fandango

All right, time to deal with the elephant in the room. I don't want to be a downer here, truly I don't. I hope that last Monday's impromptu concert and all that fallout leads to bigger and better things for Fandango, and at the very least, word is that he has Vince's backing and was probably going to get some sort of push regardless, so if the crowd is into it, so much the better. But before we go nuts, I need to point out a few things that might make you want to throttle down before declaring Fandango the second coming of Steve Austin (note: absolutely nobody is actually suggesting this).

First of all, the crowd last Monday was the post-Mania, "super-smark" edition, similar to the ones that chanted "Yes" for two hours last year. Now, "Yes" caught on and nobody's going to say that Daniel Bryan didn't get a nice push out of the whole thing (and will probably be in line for another one once he and Kane go their separate ways). But the likelihood of tonight's crowd singing Fandango's theme? Next week's? Next month's? Again, maybe it'll catch on and be one of those cool things everyone gets into because it hangs around, but as the crowds re-stabilize away from the hardcore fans who travelled from all over for Mania and the night after and back to the families and occasional fans who buy a ticket because Raw happens to be in their neck of the woods that week, the singing could die down by a significant margin. Now, it's WWE's job to maintain the heat Fandango's getting, and hopefully turn it into something, but let's not kid ourselves, they've done less with more many times in the past.

Secondly, Fandango actually hasn't shown us anything that suggests he's more than a one-dimensional character with a silly catchphrase. He's wrestled exactly one match to completion (in his current persona, by which I mean, you would hope that Fandango wrestles a more unique style than Johnny Curtis), and in that match, he took a beating for nearly the entire thing, and won with a lucky roll-up finish. I believe he successfully hit two offensive moves against Chris Jericho. In the weeks ahead, he's going to have to wrestle more, and show something. The crowd may sing along this week, but once the music dies down and the dancing stops, Fandango is still going to actually have to have a unique in-ring personality. If the most interesting part of your matches is your entrance, then you aren't the next Intercontinental Champion, you're the heel version of Brodus Clay, who dances out every week, spends thirty seconds in the ring, then dances out afterwards, stuck in the lower midcard beating up jobbers because he pops a crowd when he comes out, but brings nothing else to the table (I'm not saying Brodus can't wrestle, but the crowd certainly cares far less about his matches than his schtick). It's a good, secure job, but do you really want to be relegated to the comedy sidelines with Brodus, Santino, 3MB, and Zack Ryder?

Again, it's possible that Fandango is here to stay, and Johnny Curtis is actually a veteran grappler of several years so there's hope that he can bring the goods in-ring, and maybe WWE won't actually cock it all up like it seems they constantly do (and frankly, that part is the one I'm the most worried about). I hope Fandango is worth getting behind, because at least it would be something new and different, and that's always a good thing to have. I hope in the months down the road, he wears a title belt of some sort, as a sign of faith in this character that the fans have chosen to anoint as "the guy we're going to try and get them to give a push to this year" for whatever reason. However, as anyone who has watched wrestling (or followed a sports team) knows, hope is the most dangerous virtue of all, because it makes you vulnerable to massive disappointment.

Here's hoping that Fandango doesn't disappoint.


1. Dolph Ziggler

Have to give it to Ziggler, getting his first real title run and the biggest face pop this side of ever. I don't expect a face turn, but the crowd energy is a good sign for his future. If WWE really had this planned out for weeks, then the fact that the crowd was hugely into the moment is enough justification to keep running with him on top, so let's hope for good things.


2. Fandango

Okay, well, we got the rest of the world doing it. Now he has to take this opportunity and run with it, because the crowd won't latch onto a chant forever. Unless it's "What", of course.


3. Ryback

As I said on After Dark, he will never be as over as he was on Monday. It's harsh, but true. I suppose tonight we find out if it's actually supposed to be a heel turn (although I guess the overdubbed crowd heat during the recap on Smackdown should be a good indicator).


4. Hell No

Finally, they recall that they don't particularly like The Shield, but more importantly, check out the JBL and Cole Show on YouTube to discover the backstage adventures of B. Dazzy and Kurly Kane, which must be seen to be believed.


5. Bully Ray

I've run out of superlatives for how much Bully Ray is doing and has done in his role in TNA. Rest assured, if he's on TV, you're watching something good.


6. The Big Show

I know, he turns heel and face and back again so often, but the quick change actually made sense. He tried to be good, nobody trusted him, plus they couldn't help him beat The Shield anyway, so screw it, back to being the bad guy.


7. Cole/King/JBL

They do get credit for actually rolling with the punches on Monday and going along with it. I mean, I assume Vince ordered them to do so over the headsets, but when the announcers are having fun, the show seems a lot more fun. I'm pretty sure at a certain point, King and JBL gave up on the script and just decided to try and make Cole just completely break into a laughing fit on air.


8. AJ Styles

Hmm…young loyal company guy feels betrayed by his friends and the people he works for in the face of an invading army bent on taking over. I don't know, maybe he should hang out in the rafters of the arena for a while and think about whose side he's on. Technically, it did work the first time, they just screwed up the finish.


9. Wade Barrett

Okay, this doesn't make a lick of sense. Hell, I'd imagine that many people didn't even know he'd lost the title until they mentioned it just before he wrestled the match where he won it back. Do people actually watch the YouTube pre-show?


10. Naomi

So if they turn her into a full-time wrestler in the near future (which seems like it might be the case), I believe that gives NXT Season 3 more actual talent that are still wrestling on the main roster than any season save the first one (and hey, as badly as they booted Nexus, seven of the eight guys are still around)! And to think, Michael Cole spent the whole time mocking it!




Inactive List as of 04.08.13

WWE

- Evan Bourne, out indefinitely as of March 19th, 2012(foot)
- Christian, out indefinitely as of September 1st, 2012 (elbow)
- Hunico, out indefinitely as of November 1st, 2012 (ACL)
- Sin Cara, day-to-day as of Match 23 (concussion)
- Tyson Kidd, out 4-6 months as of January 10th (knee)

TNA

- Chris Sabin, out 6-9 months as of June 14th, 2012 (ACL)
- Madison Rayne, out indefinitely as of March 17th (pregnancy)

Transactions

- CM Punk, day-to-day as of April 8th (R&R)



WWE Champion: John Cena
- 8 day reign, defeated The Rock on April 7th (WrestleMania XXIX)



**NEW** World Heavyweight Champion: Dolph Ziggler
- 7 day reign, defeated Alberto Del Rio on April 8th (Raw)



**NEW** WWE Intercontinental Champion: Wade Barrett
- 7 day reign, defeated The Miz on April 8th (Raw)



WWE United States Champion: Antonio Cesaro
- 239 day reign, defeated Santino Marella on August 19th (SummerSlam PPV)



WWE Tag Team Champions: Kane and Daniel Bryan
- 211 day reign, defeated Kofi Kingston and R-Truth on September 16th (Night of Champions PPV)



WWE Divas' Champion: Kaitlyn
- 86 day reign, defeated Eve Torres on January 14th (Raw)



WWE NXT Champion: Big E Langston
- 96 day reign, defeated Seth Rollins on January 9th NXT



WWE NXT Tag Team Champions: Adrian Neville and Oliver Grey
- 61 day reign, defeated The Wyatt Family on February 13th NXT to become the inaugural champions

NOTE: NXT Title reigns only count what has aired on TV, not when changes occur at tapings.




TNA Heavyweight Champion: Bully Ray
- 36 day reign, defeated Jeff Hardy on March 10th (Lockdown PPV)



TNA World Tag Team Champions: Chavo Guerrero and Hernandez
- 4 day reign, defeated Austin Aries and Bobby Roode on April 11th (Impact)



TNA X-Division Champion: Kenny King
- 46 day reign, defeated Rob Van Dam on February 28th (Impact)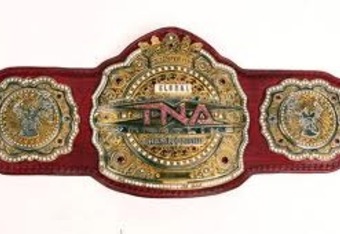 TNA Television Champion: Devon
- 130 day reign, defeated Samoa Joe on December 6th (Impact)



TNA Knockouts Champion: Velvet Sky
- 53 day reign, defeated former champion Tara, Gail Kim, and Miss Tessmacher in an Elimination Match on February 21st Impact



TNA Knockouts Tag Team Champions: ODB and Eric Young
- 403 day reign, defeated Gail Kim and Madison Rayne on March 8th, 2012 (Impact)




Acero has The Wrestling 5&1.

Harder has The Professional 3.

Sarnecky has The Piledriver Report.

And the latest After Dark was all about WrestleMania and Raw fallout, why the crowd reactions are a good thing, Fandango, Undertaker, and anything else that I could think of! Click the player below to listen to the latest episode, or click the banner to access the archives!







Also, don't forget to join the TWNE After Dark Facebook group.





Evoland **COMING SOON**
Guacamelee! **JUST ADDED**
BioShock Infinite
Dead or Alive 5 Plus
Generation of Chaos 6: Pandora's Reflection
Rocketbirds: Hardboiled Chicken
Ni No Kuni: Wrath of the White Witch
Earth Defense Force 2017 Portable




411 will have live coverage of Raw tonight starting at 8 pm EDT.

From our promotional department, I've been informed that if you really do like 411Mania and all it provides, or even just me (and really, who doesn't like me), don't forget to bookmark the site in your browser or make 411 your homepage, and tell all your friends about how awesome 411 is.

And don't forget, you can follow all of the everyday goings on in 411 on Twitter.

Stephen's Twitter
http://www.twitter.com/411mania
http://www.twitter.com/411wrestling
http://www.twitter.com/411moviestv
http://www.twitter.com/411music
http://www.twitter.com/411games
http://www.twitter.com/411mma

That's our show, Marsico is in tomorrow, I will be back next week. Also, don't forget 4PC in the Games Zone on Wednesday, and the TWNE After Dark podcast on Wednesday, airing live at around 9:00 pm EDT on Spreaker.com, posted on 411 shortly thereafter.

Here it is, your Moment of Buddy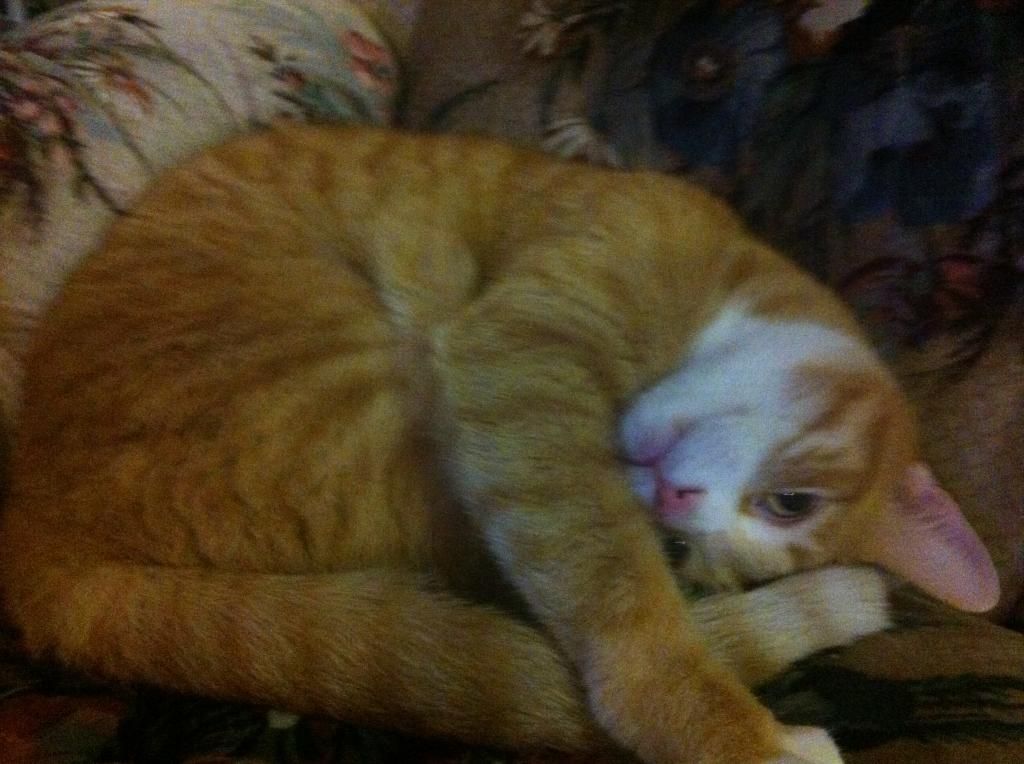 I Don't Re-Run As Many Pics
As You Think I Do.
Buddy Just Always Looks The Same.




Have a good one, and always be a fan.


comments powered by