SPOTLIGHTS
411 Fact or Fiction 07.04.13: Vickie, Ryback, American Heroes, More
Posted by Steve Cook on 07.04.2013

Is Hulk Hogan the greatest American wrestling hero of all time? Is Ryback's main event spot in jeopardy? Are we excited about the Wyatt Family's debut? 411's Jeffrey Harris and Justin Watry debate these topics and more in this week's Fact or Fiction: Wrestling!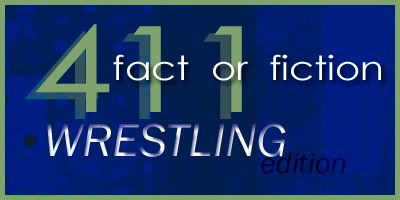 Hi, hello & welcome to 411 Fact or Fiction! I'm Steve Cook, and it's been a whacky week in the world of professional wrestling! Vickie Guerrero has a job evaluation next week. Ryback lost a Buried Alive match to The Miz on Raw. The Wyatt Family will debut next week on Raw. The Shield lost to Christian & The Usos on SmackDown. Samoa Joe joined the Main Event Mafia. Austin Aries beat up TJ Perkins and took his Suicide costume so he could win the X Division title. Ric Flair & Roddy Piper appeared on Celebrity Wife Swap. Today is July 4th, so I thought it would be a fun time to revisit an argument I had with myself back in 2005 about who the greatest American wrestling hero of all time was.

Yeah, when you can make callbacks to stuff you did eight years ago you've been doing this crap for far too long.

I've invited two of 411's finest to discuss these topics. Introducing first, the man that was credentialed at a WrestleMania, Jeffrey Harris!

His opponent is the new author of Ask 411 Wrestling, Justin Watry!


Questions were sent out Monday.


Participants were told to expect wrestling-related questions.

1. Vickie Guerrero will still be on TV whether or not she passes her job evaluation on Raw next week.




Jeffrey Harris: FACT. Guerrero has been a consistent presence in WWE TV and storylines since really 2006. I don't expect that to change. If she's taken out of her authority role, I think she will simply go back to being a manager or valet for some other wrestler or group again. While I don't like how it all started, Guerrero has been a good performer and personality on TV.

Justin Watry: FACT. She is a great character and has survived many of these moments. Manager? General Manager? Supervisor? Whatever WWE does with her, Vickie will find a role on the television show. Whatever happens on Raw next week ultimately means very little. Remember Teddy Long losing his Smackdown job last year? Well, Booker T 'hired' him back months later to consult him. All of these authority figure spots just rotate around. My ONLY reservation is if Vickie is heading home for the summer to take care of her kids, like she did in 2009. However, the Guerrero children are older now. Maybe a three month break? Maybe not.

Score: 1 for 1

2. Fans of Ryback should not be worried about his position on WWE cards.



Jeffrey Harris: FICTION. Ryback fans should be very worried. His Goldberg-like push has already stalled and he was really hot shotted into the main event scene before he was really ready. Instead of developing him as a monster, WWE made him into another guy for Cena to beat which has definitely hurt the mystique and aura of Ryback. And the reason fans should be worried is because look at dozens of guys creative pushes really hard for quite some time and then after their run or main event run fizzles, creative just loses interest for them. Suddenly they are curtain jerking TV shows or PPV's, or they are stuck on the YouTube pre-shows. Look at The Miz. One year, the WWE has The Miz going over John Cena at WrestleMania and look at The Miz now. The Miz has been marginalized and has become a borderline midcard jobber. Look at guys like Brodus Clay and how quickly his push fizzled after his gimmick got stale. Ryback is a couple steps away from being the third in the dance trio of Brodus Clay and Tensai. They'll be dubbed the new Dancing Three/Too Cool. And this is my problem with WWE creative, while they are not unwilling to push young faces, it seems if they are not in the main event scene they lose interest in them completely. And then they are lost in the shuffle and on the chopping block and that's not right. Also building new guys up to the top just to clip their wings once that run fails is also not fair. It didn't really do any favors for the likes of Jack Swagger.

Justin Watry: FACT. I am a fan of Ryback, and I am not worried one bit. Why? Because he loses a few matches in a year? OH NO! Sounds the alarm bells. Wrestlers are not allowed to be pinned ever. That means they are BURIED FOREVER! Ryback is doing great. Matches with Mark Henry, John Cena, and Chris Jericho in a row? How terrible. Yeah, I am real worried...*sarcasm*

Score: 1 for 2

3. You're excited about the Wyatt Family debuting next week on Raw.



Jeffrey Harris: FACT. The vignettes have been interesting. Windham Rotunda definitely looks like he's stumbled onto something here. At the same time, I am cautiously excited about it. So many times we've seen compelling character vignettes only for organizations to just flush it down the toilet in the debut or it to fail miserably. Case in point, Sean O'Haire when he was re-packaged as basically Satan in human form. All those vignettes were really interesting, but WWE all but dropped the gimmick for no reason after he re-debuted. And it was disappointing because O'Haire was a good prospect and had a ton of potential. The vignettes were interesting, and I was excited to see where that character was going. That being said, hopefully the same thing doesn't happen to the Wyatt Family, which I am excited to see.

Justin Watry: FACT. This is going to be memorable. I'm not going to get wrapped into the usual 'IWC" love affair with any indy or FCW/NXT talent coming up to the main roster. However, WWE has sent a strong message that this group will be a big deal (at least to start). The fact that their vignettes closed Raw and got top billing for next week is huge. I'm excited but also cautious about not jumping the gun on these guys.

Score: 2 for 3

4. The Shield losing to Christian & The Usos on SmackDown was ok.




Jeffrey Harris: FACT.Yes. I think Team Hell No held the tag team titles for far too long. So now that the tag team titles are back on an actual faction, it's important to build up and legitimize another team like The Usos. The Shield is feuding with these guys, so it makes sense for them to lose. Having The Shield lose in a six man tag match doesn't make them look horrible or destroy them as a group. They are still the champs and still control two titles. I think though if WWE really wants to revive the sagging tag team division it's time to showcase actual tag teams again. As entertaining as Team Hell No was at times, they were champs for far too long and as a result the rest of the tag teams suffered and were not showcased enough. But in a feud such as this, it's not uncommon to have a six-man tag team match where the heel team or faction loses to the face team. It's solid booking actually.

Justin Watry: FACT. It was not my preferred choice, but it is fine. The Shield are LONG past the point of 'wins' and losses' meaning a thing to fans. Just like Ryback, you reach that point eventually. Scoring a pin fall or submission victory over The Usos or Christian does not do much for the heel stable. The Shield have RARELY lose in 8-9 months! I just refuse to get agitated over outcomes on television that do not mean anything at the end of the day to story lines. To further that point, the trio won on Raw over the exact same team.

Score: 3 for 4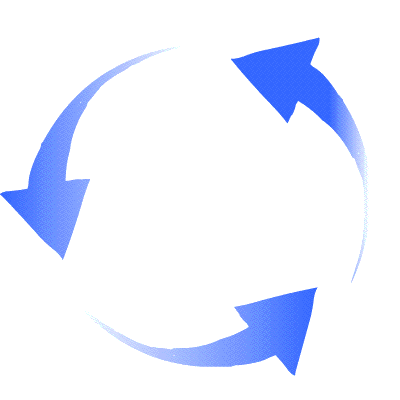 SWITCH!
5. Samoa Joe joining the Main Event Mafia makes sense.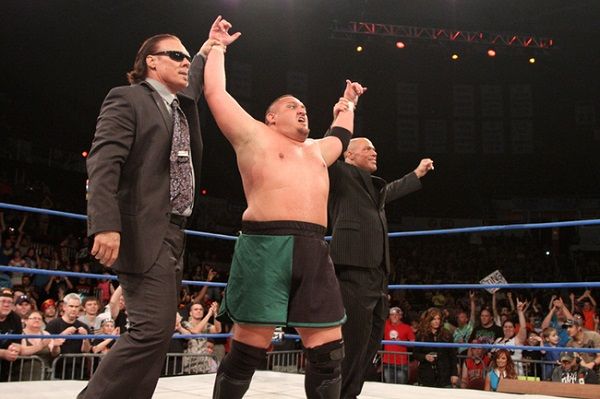 Justin Watry: FICTION. Not a lick of sense. Sting came up with the Main Event Mafia idea because nobody helped him at Slammiversary. What does he do first? Of course, he recruits Kurt Angle...someone who was backstage at Slammiversary. No logic already. Then Sting follows that up by getting Samoa Joe on his side...someone who was backstage at Slammiversary. This entire thing seems forced and not well thought out. Just par the course for TNA!

Jeffrey Harris: FICTION. No it doesn't. When Samoa Joe was really good and on fire in TNA, he was a loner who played by his own set of rules. He didn't tie himself to any stupid factions. When he teamed up with Sting the first time, he did it in order to use Sting to get back into the spotlight and blamed Sting's return for taking the spotlight away from him. Since then, much of Joe's run in TNA has been a series of flubs, bad booking, and missed opportunities. If this was the truly badass, awesome Samoa Joe, Joe would go to war with both the Aces and 8's and the pathetic Main Event Mafia and destroy them both. This move merely exemplifies how TNA waters down and holds Joe back, while Hogan continues to hog the spotlight in the most obnoxious fashion, no one really gets over and Jeff Hardy continues to be a main eventer. Hogan and Bischoff's run in TNA has been terrible. They haven't truly revolutionized anything in the company or turned around the ratings or the abysmal PPV buys. TNA is still stuck in the same ratings plateau they've been in for years, despite all their horrible, destructive moves to placate Jeff Jarrett, his friends, and then Hogan and his friends.

Score: 4 for 5

6. Austin Aries posing as Suicide was an interesting reveal on Impact Wrestling.



Justin Watry: FICTION. Logical? No. Good? No. Worth tuning in for? No. Going anywhere substantial? No. Makes sense? No. For years, TNA told us Suicide was some tortured soul and couldn't reveal himself. Blah, blah, blah. What happens? Hulk Hogan (who just HAD to get involved in another story line) tells us that TJ Perkins was under the mask all along. No mystery. No tortured soul. No meaning behind the mask. Nope! Just your average wrestler who played 'dress up' and was acting out a gimmick. In other words, TNA told us the program was scripted...again. They love doing that. No wonder the Aces and 0.8 ratings are coming in. Austin Aries posing as Suicide may have been interesting to others, but I watched the NBA Draft on Thursday. Thus, by definition, it was not interesting enough for me to watch.

Jeffrey Harris: FICTION. I like the idea of A Double posing as Suicide to fool people get his way. That being said, I don't think it's that interesting. First of all, I think Suicide is a bad name for a masked professional wrestling character in the first place. Second of all, Suicide as a character is a character TNA has used on and off for some years and without any consistency. For starters, I don't think A Double is the "real" Suicide anyway. Regardless, Suicide is a character TNA did a lot of dumb stuff in the past and teased his identity only for no revelations to ever come. And this is all because he's a character created by Vince Russo for the disappointing TNA videogame that freaking flopped. If this is the end of Suicide, then good riddance.

Score: 5 for 6

7. You watched Celebrity Wife Swap featuring Ric Flair & Roddy Piper.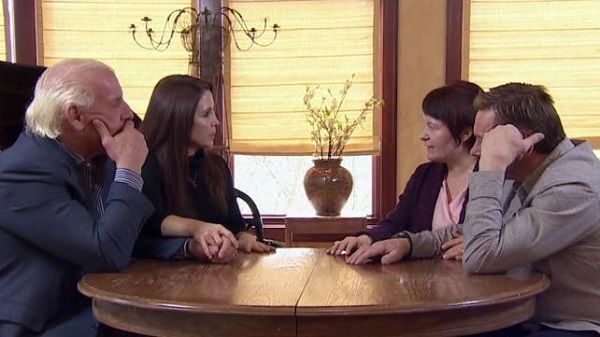 Justin Watry: FACT. I did watch, but it was the next day on ABC.com. Sunday nights belong to Big Brother (as do Tuesday and Wednesday night). Thus, Ric Flair and Roddy Piper had to wait an extra day for my view. Based on ratings, the show has been slumping for YEARS now, hence the gimmick of celebrity families being used. It was actually a good 40 minute show (no commercials). Flair spends a lot of cash. Piper doesn't do any chores around the house. Just basic things already expected...

Jeffrey Harris: FICTION. I don't like trashy reality shows, even if they do have legends like Ric Flair and Roddy Piper. The only reality show I will really watch at this point is The Ultimate Fighter since it involves MMA.

Score: 5 for 7

8. Hulk Hogan was the greatest American hero in wrestling history.



Justin Watry: FACT. The only person who comes close is Sgt. Slaughter, and that is stretching it. Hulk Hogan is THE American hero in wrestling. Not Kurt Angle. Not Jack Swagger. Certainly not Mr. America...wait a minute! Oh yeah, back on track - Hogan has to be the number one choice for this topic. Even if you HATE his guts and despise everything he stands for in 2013, he is the top selection. Being 4th of July and thinking about wrestling, I will choose to remember his 1980's/early 1990's run over any other time period. USA! USA! USA!

Jeffrey Harris: FICTION. Nope, sorry, I've never been a big Hulk Hogan fan. I would argue realistically, look at Kurt Angle and what he's been able to accomplish. Angle actually competed in wrestling on an international stage and became a gold medalist and then became a huge superstar in WWE. I cannot acknowledge Hogan for this for all the equal bad he has done.

Final Score: 5 for 8

Good stuff from Jeffrey & Justin this week! Do you agree? Let us know down in the comment section! Thanks to them for participating, and we'll be back next week with more Fact or Fictionů


Remember to go to TigerFlashGames.com and play addictive, free flash games when you're bored at work, school, or whenever!


comments powered by