SPOTLIGHTS
411 Wrestling 2013 Hot 100
Posted by Steve Cook on 07.22.2013

411's Steve Cook rates the ladies of pro wrestling from number one to number one hundred! Will a WWE Diva, TNA Knockout or somebody outside the big time reach number one? Click here to find out!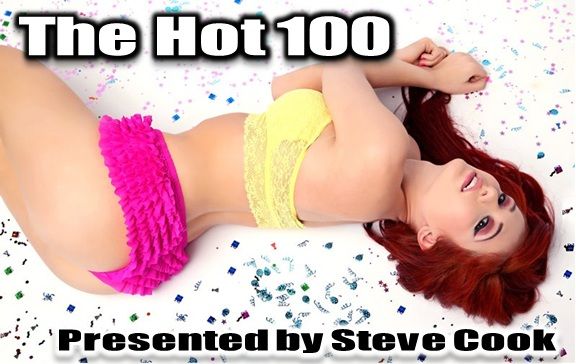 Hi, hello & welcome to the fourth annual 411 Wrestling Hot 100! I'm Steve Cook, and I'm glad you're here on one of 411's biggest days of the year. For three years I presented this list of the hottest talent in lady wrestling via my News From Cook's Corner column. The column has been on hiatus for almost a year now and it's been thirteen & a half months since the last Hot 100, but today is the day that wrestling fans throughout the globe have been waiting for.

Every year I get questions from readers wondering what exactly the criteria are for the Hot 100. It's difficult to explain what exactly goes though my mind while compiling this list, but I'll do my best right now:

Looks - Yup, looks are a huge factor. They always are in pro wrestling whether you're talking about women or men. They open doors for people that may be lacking in other areas & they can close doors to people that aren't seen as cosmetically appealing. Of course, attractiveness is subjective. What I see as visually attractive might not be the same as you, the reader. Some people like blondes. Some people like brunettes. Some people like a ton of tattoos on a woman, some people don't. Some people like skinny girls, others like them with meat on the bones. There are guys that like T & others that prefer A. Some people have racial preferences, but the last thing we need these days is another race-based discussion.

Ability - Yes, ability matters. This has been a point of some contention for many readers over the years, but I can't rate people that I don't enjoy watching on television very high. If a lady can have good matches or cut promos that make us interested in her character, she should be rated higher than others that can't. Ability often serves as a tiebreaker while I make the list…if I can't decide on who I think looks better (happens way more often than you think), I'll go with the person that does more to entertain me in the ring or on the stick.

By "on the stick" I mean on the microphone. Nobody on this list is pleasing me on the other stick, much to my perpetual dismay.

Exposure - Girls working for WWE or TNA are easy to notice and almost guaranteed a spot on this list. There are exceptions, but for the most part it's easier for a mid-range talent in the mainstream promotions to make the list than a girl that might be prettier or a better wrestler but doesn't work somewhere that wrestling fans pay attention to. I've tried to address this in the past by asking for suggestions from people, but people tend to ignore me until the list comes out and their favorite local girl is nowhere to be found.

Potential - I've always liked girls with upside. It's like how NBA scouts judge talent heading into the NBA Draft…it's great if I know what a person brings to the table, but if a person improves throughout the year and doesn't seem to have reached their ceiling, that increases their stock. This one doesn't matter as much, but can serve as a tiebreaker.

So those are the main things that go into the ranking, but are there other things that play a role?

Personal Bias? - As an esteemed member of the Internet Wrestling Communiity, I try to limit that as much as possible. Wow, that sounds pretentious.

411 Bias? - Girls that appear in 411 columns or on 411 podcasts are easier for me to notice than ones that aren't, so that naturally helps their chances of getting on the list. Doesn't mean anything as far as their ranking goes, but they're more likely to make the list than a girl wrestling outside of a media epicenter that doesn't promote themselves on the Internet.

Now that I've answered all possible questions about how I ranked these ladies, it's time to bring on the pictures! Speaking of the pictures, some of them are not current and some of them are not of the best quality. Until 411 brings on a photographer I'm kind of stuck with the Google machine & whatever it pops out. Much credit goes to wwe.com, impactwrestling.com & all the great people out there photographing these lovely ladies.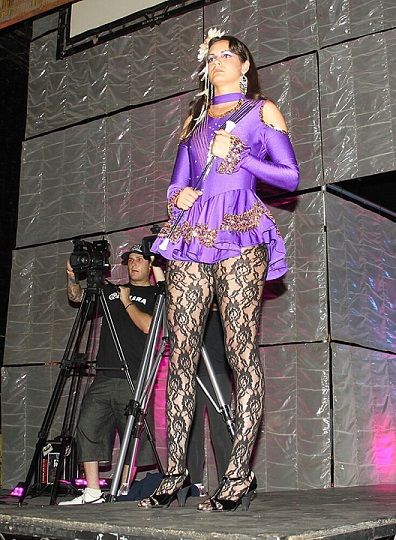 100. Veronica Ticklefeather: The Managerial Majorette was at the center of CHIKARA's most bitter feud during the 2012 season, as she left noted band geek Archibald Peck to be with Mr. Touchdown. After that feud died down she hooked up with Tim Donst's faction. As with most things CHIKARA related, her next move is unknown.




99. Lei'd Tapa: Tapa was the first in a trend of Gut Check participants to lose a match but advance to the finals over the person that defeated them. It's weird booking by TNA, but they obviously saw something in the niece of the Barbarian.




98. Crazy Mary Dobson: Not everybody lives up to their nickname in pro wrestling, but Mary's endeavors in deathmatches make it a pretty safe bet that she's crazy. Not that there's anything wrong with that. Mary learned at the feet of Madman Pondo & is currently touring Japan.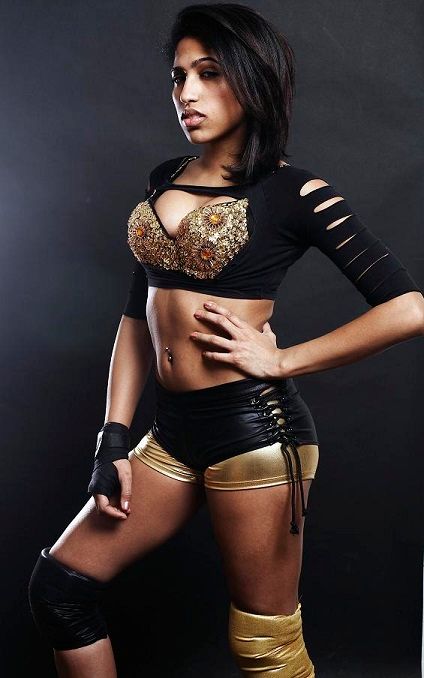 97. Marti Belle: The current WSU Spirit Champion appears throughout the Northeast and is one of a number of women to come into Dragon Gate USA & feud with Larry Dallas. She's been on SHIMMER pre-shows and hopes to crack the main show sooner rather than later.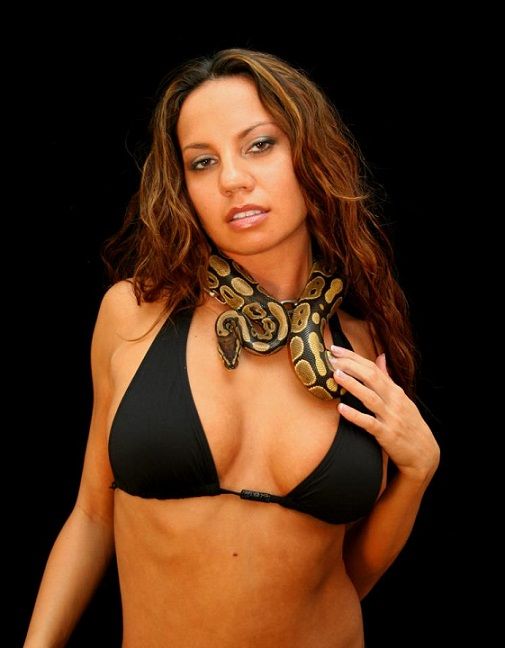 96. Kimberly: Trained by the Wild Samoans, Kimberly has been a bit wild herself during her appearances in Shine Wrestling. A brutal feud with Leva Bates culminated in Kimberly being placed in a straitjacket after a steel cage match.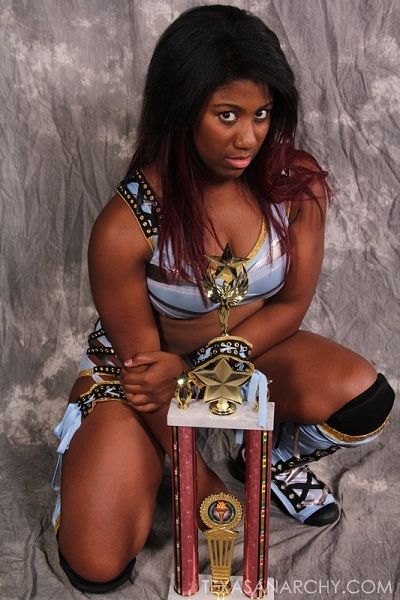 95. Athena: The Wrestling Goddess has made a few appearances for ROH, being one of the small number of women that have wrestled on multiple shows since they started trying out the Women of Honor thing again. She's been all over the major indy female feds and joined AR Fox to win WSU's Queen & King of the Ring tournament.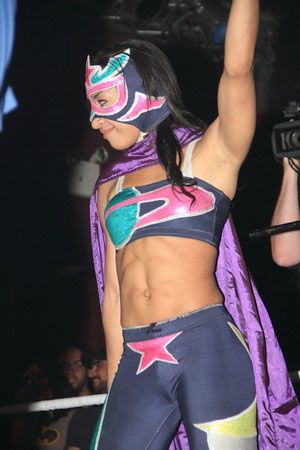 94. Saturyne: The only female graduate of the CHIKARA Wrestle Factory, Saturyne has wrestled extensively for her home fed along with their satellite "Wrestling Is" promotions. She often ends up wrestling men due to the lack of other women on her shows, and while people usually head into it a bit skeptical she usually wins the crowd over.




93. Dana Adiva: This young Chicago indy wrestler recently got some exposure on MTV's True Life: I'm Too Beautiful, where she talked about how her looks have resulted in jealousy, people staring at her constantly, and having to drop out of school due to bullying. I'm not sure the wrestling business is the best place to escape being objectified, but I wish her luck with it.




92. Nikki Roxx: Nikki's been on most of the Shine shows since they started up. She was one of the people that got invited to TNA's Knockouts PPV and decided against appearing. She spends most of her time in the fitness world these days, appearing in competitions & training girls for them as well.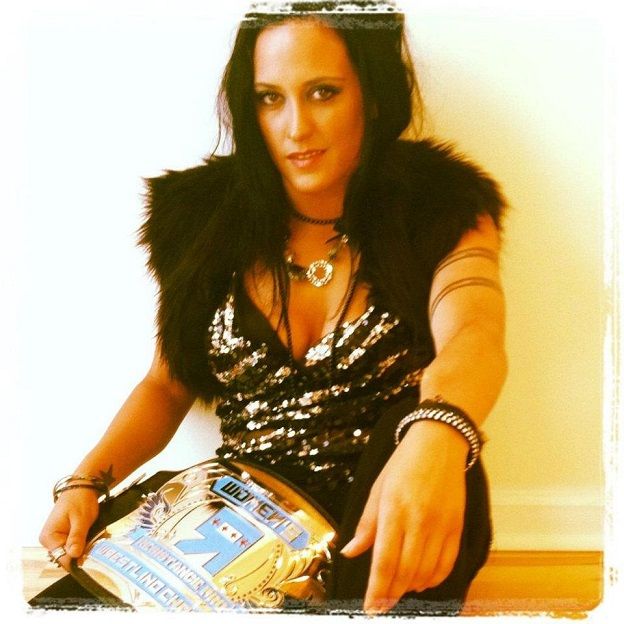 91. Melanie Cruise: Melanie had to vacate the Resistance Pro women's championship after suffering a concussion in early 2013. After recovering from that she's continued wrestling across the Midwest, including most of the recent SHIMMER tapings.




90. Miss Natural: Heather Patera is the daughter of Ken Patera and was trained by him & Harley Race. She's been involved in wrestling over a decade and Midwest observers say she's had one of the best stretches of her career over the past 12 months.




89. Kimber Lee: Ms. Lee was the first female to graduate from the CZW wrestling school. She's part of the Campaign For a Better Combat Zone & also works pretty much every major female fed. She recently wrestled LuFisto in LuFisto's first match back from a serious knee injury.




88. Annie Social: Annie's been working indies in the Northeast U.S. as per usual. She leads the Social Network in places like AIW & has a tag team with Kimber Lee called Chicks Using Nasty Tactics. No, I don't think Vince Russo gave them that idea.




87. Tamina Snuka: Tamina challenged for the Divas title back in July 2012 and feuded with AJ for a minute a few months later. Since then? Not a whole lot. She challenged for the Divas title again at Elimination Chamber, but most of her time is spent waiting for another push like most of the background Divas.




86. Bayley: The lady formerly known as Davina Rose during her time in the indies got signed by WWE late in 2012 and has made her way down to Florida. She's impressed people with her in-ring work, but thus far has mostly been putting the other talent over. We'll see if that changes with time.




85. Heather Lynn: Heather causes trouble while managing wrestlers in promotions across the West Coast and reportedly has the biggest brains in the business. As long as Bobby Heenan is still alive I'm not sure I can go along with that.




84. Christina Von Eerie: CVE has been working US & Japanese indies over the past year. She's engaged to Masada, which makes the intergender death match they had in CZW back in February…well, maybe it makes sense if you're in da biz but you'd think there would be better ways to settle domestic disputes.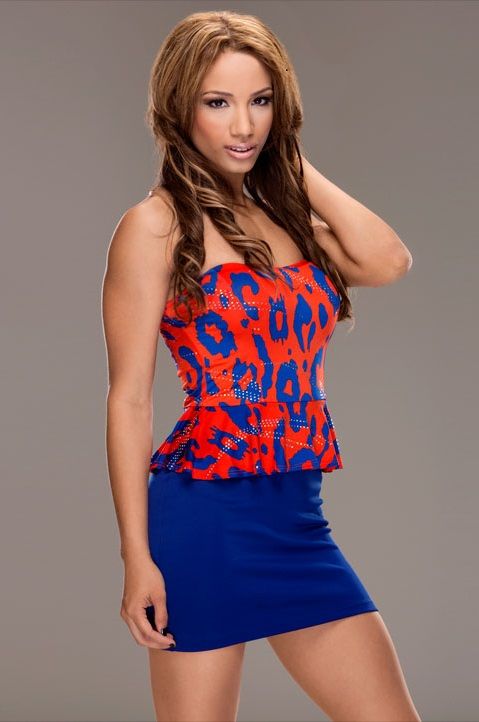 83. Sasha Banks: Another NXT Diva with indy experience, Banks made her televised debut in December 2012. She & Audrey Marie kind of did a test-run for the secret admirer storyline that Kaitlyn & AJ would put a different variation on in WWE. Maybe WWE should test out all their storylines on NXT before featuring them on TV. Banks started her career in Chaotic Wrestling & never lost their women's championship.




82. Rosita: After leaving TNA Rosita's mostly stayed in her home base of the Northeastern U.S., popping up on indy shows here & there. She had a WWE tryout back in March but nothing's come of it as of yet. You'd think her life story of being inspired to wrestle by her father who died in 9/11 would be pretty marketable in the right hands.




81. Sassy Stephie: The Northeast Ohioan mostly works shows in that area of the country, although she'll venture down to Florida or up to Canada once in awhile. She & Allysin Kay are still WSU tag team champions after 500 days & an ownership change.




80. Kendall Skye: Skye debuted as the NXT ring announcer in February & wrestled in May. What's with all these female ring announcers getting into wrestling? You never saw Howard Finkel in the ring…no, wait, he had a tuxedo match with Harvey Whippleman & it was horrible. I'd rather see Kendall in a tuxedo match than Howard, that's for sure.




79. Charlotte: The daughter of Ric Flair signed a developmental contract with WWE & headed straight to NXT to begin her wrestling career. Ric's kids haven't had very good results in wrestling yet, so Charlotte will be hoping to buck the trend.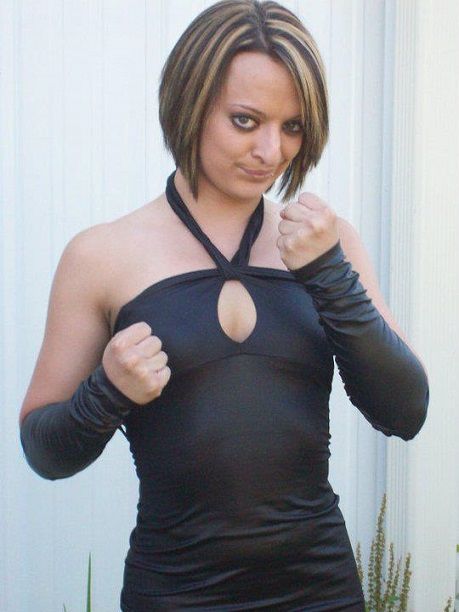 78. Heidi Lovelace: Heidi wrestles in OVW & all sorts of independent promotions, including an appearance in CHIKARA's Tag World Grand Prix. She's impressed crowds in the ring, and her work out of the ring on OVW television with Taeler Hendrix is getting some attention.




77. April Hunter: April didn't make the list last year because I was under the impression she was out of wrestling based on some stuff I read. Turns out she isn't, in fact she's managing the Valkyrie faction in Shine. I bet I could find out more information if I paid for membership to her website, but I'll leave that to other folks.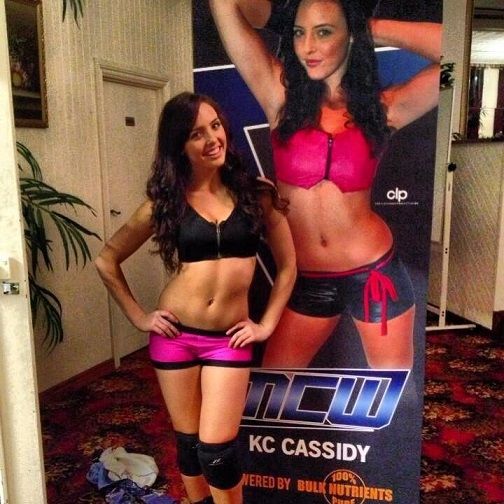 76. KC Cassidy: The Lance Storm trainee has had a pretty productive year in the land down under. Unlike some of her compatriots she has yet to do a full-on U.S. tour. I figure once this happens she'll soar up the chart.




75. Jessie Belle: Jessie's had herself a pretty good year working in OVW & other Southern independent promotions, and apparently whatever problems there were between her & her wrestling father Tracy Smothers last year have been resolved since they're working together again. I hate to see families fighting whether they're actually related or not.




74. Nikki St. John: Nikki first started getting some attention while in Resistance Pro last year, and since then she's made her way over to Ohio Valley Wrestling as Taeler Hendrix's best friend. Hopefully her time in OVW will take her wrestling to the next level.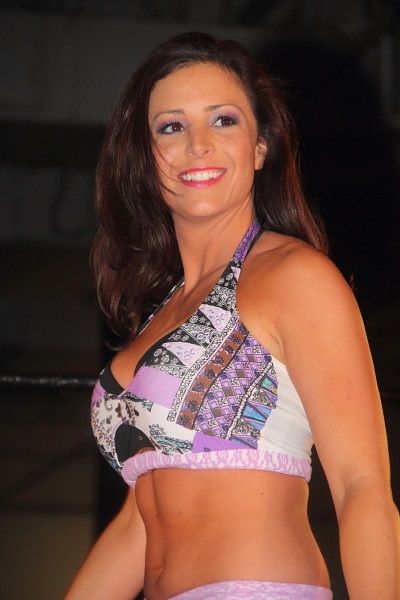 73. Serena Deeb: Serena returned to wrestling after an eighteen-month leave of absence due to concussion problems. She'll be appearing on the all-Knockouts PPV whenever it airs, she returned to SHIMMER earlier this year & she'll be going to Japan later this month. Serena's been pretty busy and seems to have overcome the issues that forced her WWE departure.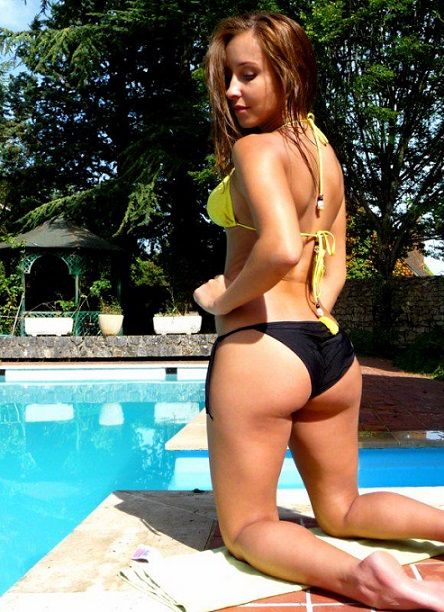 72. Shanna: Portugal's Perfect Athlete finished 2nd in TNA's Gut Check Challenge online poll recently. She shouldn't worry about it…Joey Ryan didn't win his Gut Check opportunity & he's been on Impact more than anybody that actually won the competition. She speaks at least three languages and people say she has a perfect posterior, so I think we'll be hearing more from her in the future.




71. Courtney Rush: Courtney's SHIMMER tag team title reign with Sara Del Rey was doomed even before SDR left for greener pastures. That's all right though, she's currently holding singles titles in three different promotions and received a shot at SHIMMER's singles strap at the last DVD taping. She uses "Bad Medicine" by Bon Jovi as her entrance theme, a song I usually identify with my favorite luchador Dr. Wagner Jr..




70. Brooke Hogan: Brooke is easily one of the most famous people on this list. Heck, she probably is the most well-known woman currently involved in wrestling. She's an attractive girl too, but her segments on Impact have been pretty unwatchable from the first time she appeared on the show. She showed such potential in Season 1 of Hogan Knows Best.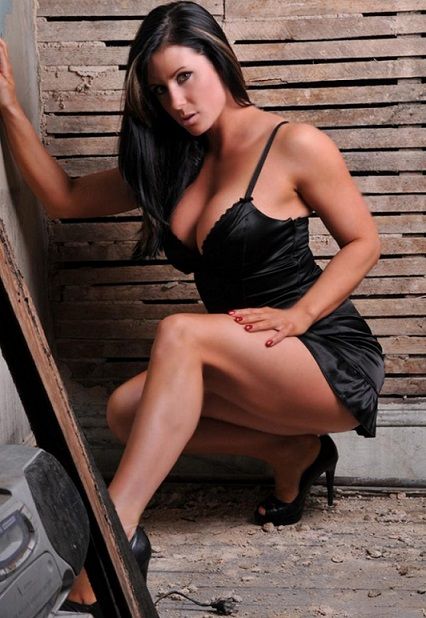 69. Jayme Jameson: The Beautiful Beast wrestles mostly in the Carolinas & occasionally ventures down to Florida for Shine. She started in pro wrestling in 2009, but before that she wrestled in high school. I'm guessing most of the Divas didn't have a similar career path.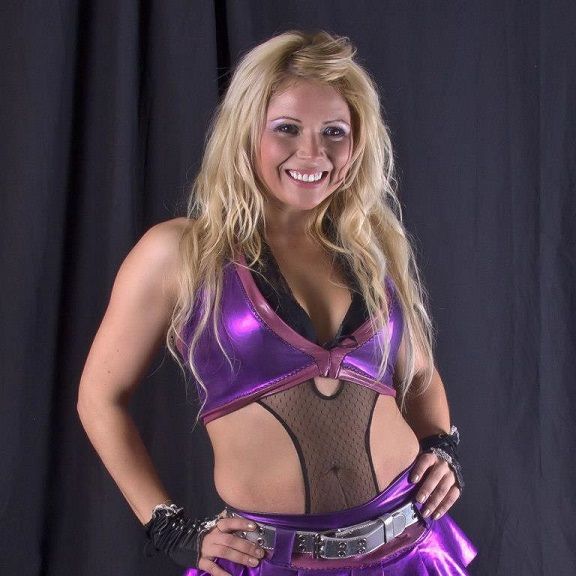 68. Jewells Malone: Another attractive lady wrestler from Toronto? Why not? Jewells wrestles across Canada & the Northeastern US & recently toured Mexico. She reminds many of a young Beth Phoenix, which speaks well for her in-ring skills.




67. Leah Von Dutch: Leah's spent the past year wrestling all over the place. Canada, England, the U.S, it doesn't matter. She made her Ring of Honor debut this month. Leah's yet to win a title, but one figures that it's only a matter of time before that happens.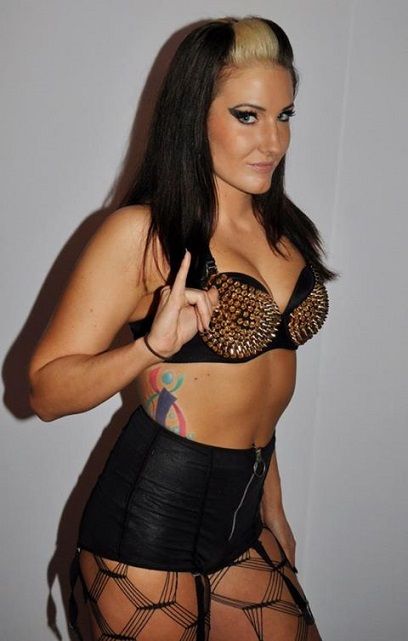 66. Allysin Kay: AK47 is a tag team specialist, teaming with Sassy Stephie in some promotions & Taylor Made in others. Both teams have been very successful & she's fared well in SHIMMER & Shine lately. She also holds the AIW Women's Title and was in ROH's first women's match in quite some time, losing to MsChif.




65. Lilian Garcia: Fortunately for Lilian she's had a fairly quiet year. She hasn't tripped going down the ramp, and if she's made mistakes on her introductions nobody's really noticed. Fandango insulted her a few times for her dancing and inability to say his name, but nobody can say his name. She did miss some time when she got struck by a car in Los Angeles, but made a full recovery.




64. Allie Parker: After a couple of years as working as a referee for the Adrenaline Unleashed promotion Allie stepped into the ring as a wrestler in late 2012. She's gone against such ring veterans as Allison Danger & Winter along with some newer faces like Terra Calaway, and while her win-loss record isn't exactly fantastic the fans dig her. She's one to keep an eye on.




63. Buggy Nova: Buggy got a WWE developmental contract last year & everybody around here was pretty excited about it, but an eating disorder forced her out of action & eventually she was released. She's popped up with The Scene on a couple of DGUSA shows, but has spent most of her time recovering from her disorder. We certainly wish her the best.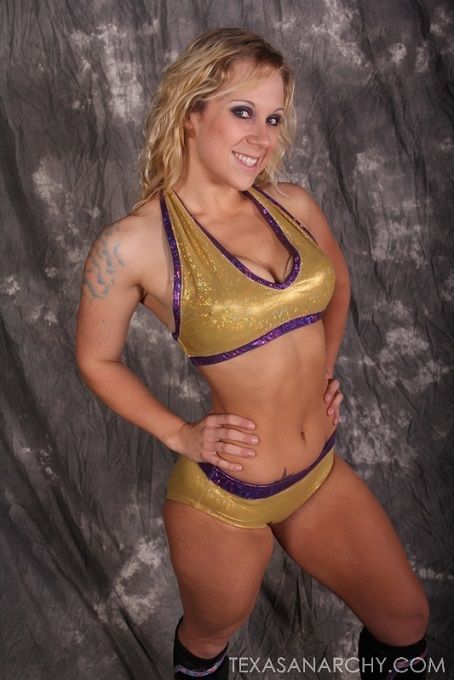 62. Rachel Summerlyn: A neck injury has caused Rachel to miss most of 2013, which is quite a shame because she's one of the most dedicated performers on this list. She's sacrificed her body in some brutal matches and was really coming into her own as a wrestler in the last couple of years.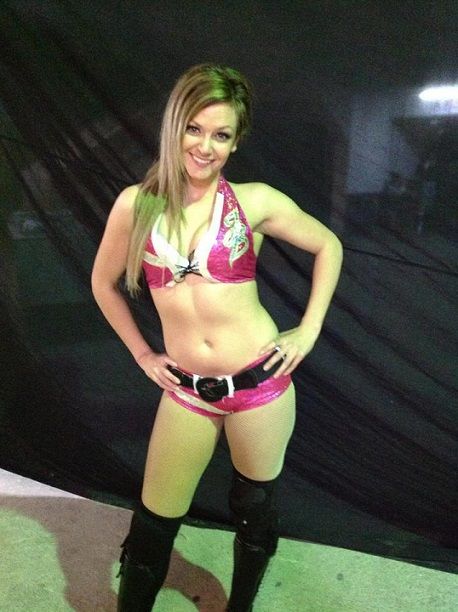 61. Jennifer Blake: Jennifer unfortunately got left off the list last year due to my lack of watching AAA & not being sure if she was still active. She turned face in the promotion earlier this year for the first time & is using "Call Me Maybe" as her entrance music. And now that I've mentioned it, it's stuck in my head.




60. Portia Perez: Portia wrestles pretty much everywhere across the world. She's mostly known for her work alongside Nicole Matthews in the Canadian NINJAs and being one of the most re-tweeted female wrestlers on my Twitter feed. OK, so most people don't know her for that, but that's what I know her for.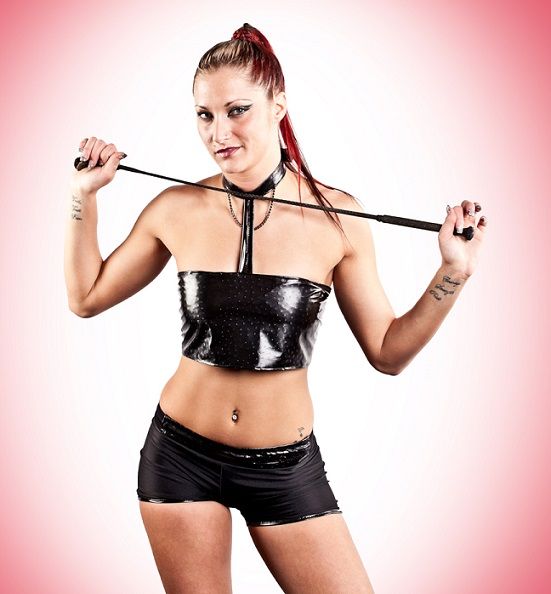 59. Taylor Made: Taylor's had a productive year on the indy circuit. She's formed a team called Made in Sin with Allysin Kay that's gotten some run in SHIMMER & Shine and made them featured competitors in those promotions. I must admit that she makes me think of Terrence Taylor & his Taylor Made Man gimmick from back in the day, which is kinda weird.




58. Andrea Lynn: Whether you called her Miss Fandango, Fandangirl or Foxtrot (an offtheteam.com favorite…I wasn't a fan of the name but I gotta plug OTT here somewhere), this lady had the Internet in quite a tizzy while she was around and was a key factor in getting Fandango over with crowds early in his run. Summer Rae has done an acceptable job since taking the role over, but it's always tough to top the original.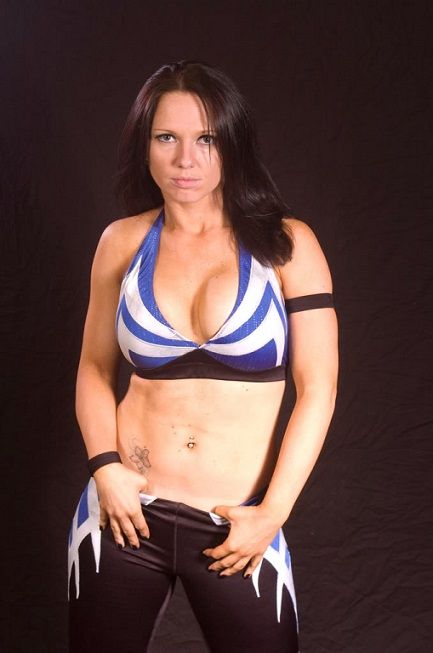 57. Nevaeh: Nevaeh joins the rest of the Ohio is For Killers group that started out in the HWA in their adventures around the northeast. She manages the Irish Airborne & has become one of CZW's top female wrestlers. If she was in TNA Mike Tenay would point out that Nevaeh is Heaven spelled backwards.




56. Hannah Blossom
55. Holly Blossom: The Blossom Twins are currently in OVW after taking part in TNA Wrestling's British Boot Camp & getting developmental contracts. As usual, I have no idea which Blossom is which so their rating in comparison to each other might be backwards. Who knows?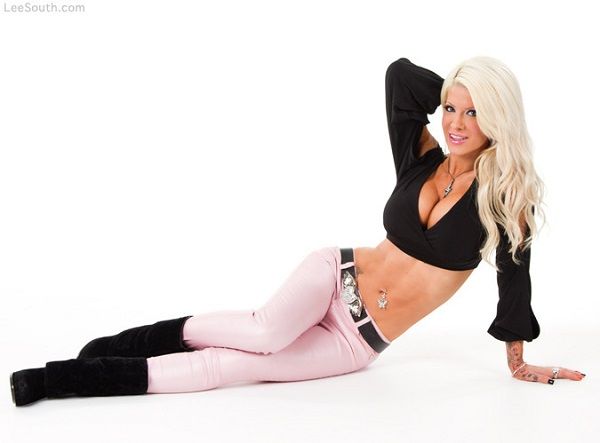 54. Angel Williams: Angel got her TNA release in July 2012 & turned down an offer to come back for their One Night Only Knockouts show in March. While it doesn't seem she won't be back there anytime soon, she's been fairly active in the Northeast indies & fitness competitions.




53. Leva Bates: Impact appearances might be harder to come by for Leva now that they don't tape at Universal Studios, where she had a day job. On the bright side, WWE is considering putting their Hall of Fame there, so that may be an even better option for her. I did not know she was a Kentuckian and went to Murray State University until recently…had I known before now she would have been higher on previous lists.




52. Barbi Hayden: If there's a women's championship in the state of Texas, Barbi Hayden either held it or challenged for it this year. She made it to the finals of ACW's Queen of Queens tournament and had a match on a Ring of Honor house show in San Antonio. If you go to Texas you'll have to deal with her. It's a shame I don't pass through Texas very often.




51. Aksana: The Lithuanian's relationship with Antonio Cesaro ended as most on-screen wrestling relationships do…not good. After that, we found out that she attacked Kaitlyn backstage at Night of Champions, and since then she's been getting beat up by Kaitlyn for the most part. Probably not the best of career decisions.




50. Natalya: Her efforts to figure out who Kailtlyn's secret admirer was didn't go too well, but in her defense there wasn't actually one. Natalya may be the Great Khali's main squeeze on camera, but off camera she finally married Tyson Kidd recently. I'm pretty sure they were together before they were born.




49. Terra Calaway: Terra was plugging along towards another solid year until she injured her knee in late March during a match with Veda Scott at a Wrestling is Respect show. She's been cleared to return to wrestling once she gets a knee brace. I know she's a big Tara fan, but it's probably not the way she wanted to follow in her footsteps.




48. Winter: The woman also known as Kat Waters or Katrina Leigh depending on where she's wrestling left TNA in September of last year after months of doing nothing there. You'll notice a trend with that throughout this list. Since then she's been appearing in indies here and there working with younger ladies & helping them step their game up. It's a good cause.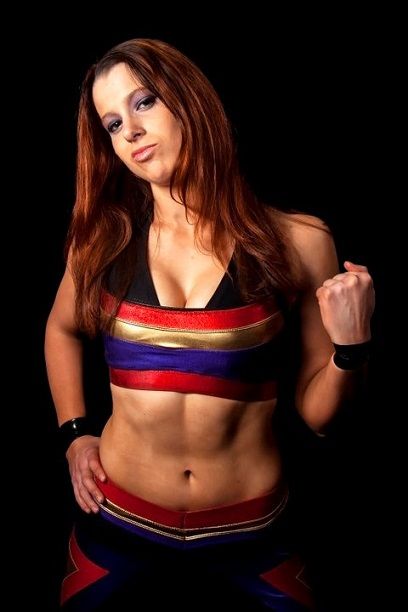 47. Nicole Matthews: Nicole & Portia Perez held the SHIMMER Tag Team titles for most of the past year before losing them in April. She wrestles in independent promotions across Canada when she's not busy being a NINJA.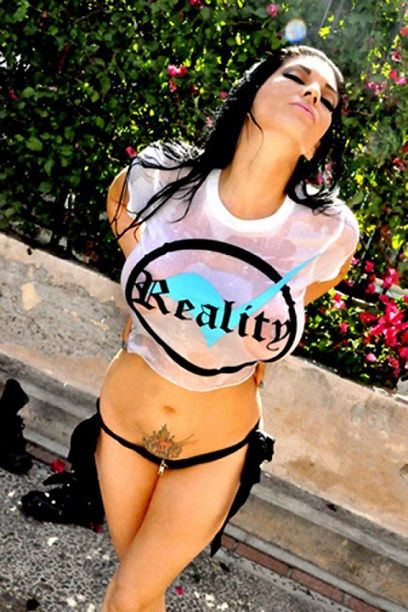 46. Shelly Martinez: Shelly is trying to save wrestling with a podcast. As somebody that does podcasts, I think they're more likely to cause the destruction of pro wrestling than save it. In any event, she keeps busy with indy promotions and appears in all sorts of entertainment projects. And sometimes she wears superhero outfits and it gets posted on our site.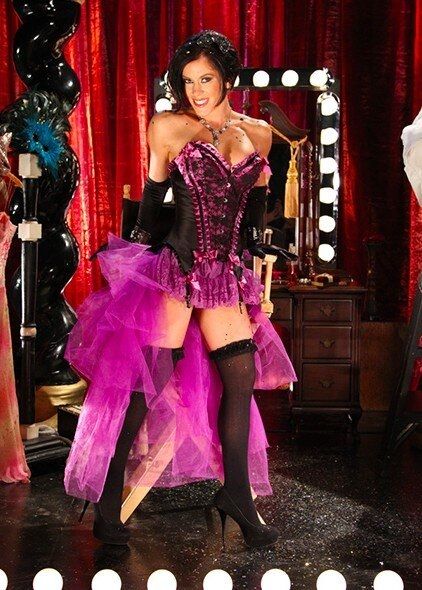 45. Madison Rayne: Way back in July 2012 we found out that the subject of Madison's crush, which was a story that had gotten some TV time for several weeks, was none other than Earl Hebner. Very believable. Earl helped her win the Knockouts Title, but soon afterwards Taryn Terrell was hired as the Knockouts referee. Madison lost the title to Miss Tessmacher in Taryn's debut match. Madison was away on maternity leave before her contract expired this month.




44. So Cal Val: Val appears on TNA's website content and their international programming, so most of us in the U.S. don't get to see her very often. She's currently TNA's longest-employed Knockout, having worked with the company since August 2006.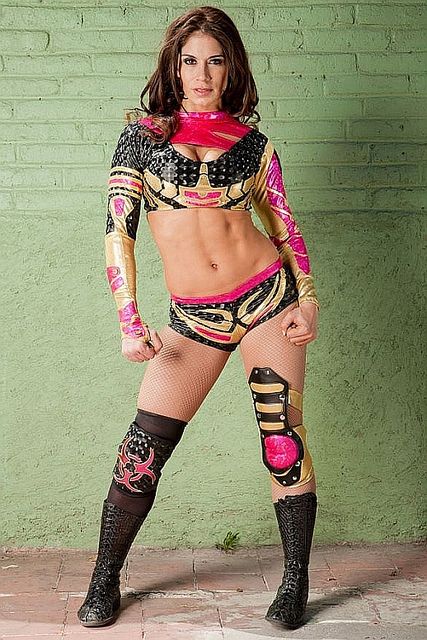 43. Dark Angel: Sarita's TNA career came to an end in early 2013 after months of not appearing for them, but she's been keeping herself pretty busy in Mexico & Japan. She's won the CMLL Bodybuilding Contest seven times in a row. I believe they have a male version as well, but it's tougher to find information on that.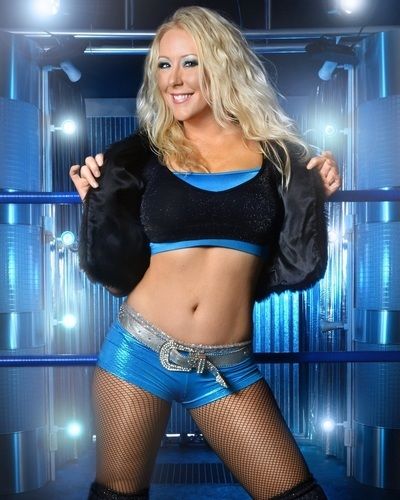 42. Amber O'Neal: One of the more seasoned wrestlers on this list, Amber's been working all over the Southern indies and has formed a new tag team with Santana Garrett. They may be WOW Tag Team Champions, but I'm not sure I'd rate them with Team Blondage.




41. Sara Del Rey: Sara left indy wrestling in September 2012 & became a trainer for WWE. The fact that she's training the young Divas in Florida gives me hope that the next generation will be better than this one. It kind of makes up for not being able to watch her tear it up in the indies anymore.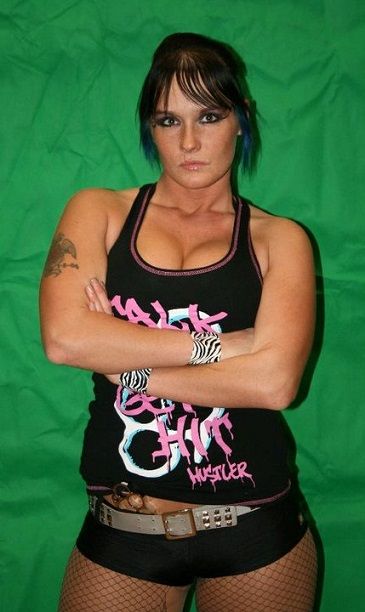 40. Jessicka Havok: Jessicka still rules WSU with an iron fist & has expanded into CZW, SHIMMER & Shine. She also had one of Sami Callihan's last matches in the independent circuit before he went to WWE. I'm pretty sure she'd take him in a shoot.




39. Alicia Fox: To say Alicia's had an uneventful year would be an understatement. She went on a losing streak, disappeared for awhile, came back and continued doing not much of anything. I suppose her highlight was advancing to the semi-finals of the NXT Women's Championship Tournament.




38. Seleziya Sparx: The main thing I was wondering about while watching the ROH Truth Martini Hoopla promos was this: "Who's the Hoopla Hottie that isn't Scarlett Bordeaux?" Turns out Seleziya actually does wrestle & she was trained by Rob Fuego, the man that started Trish Stratus, Gail Kim, Traci Brooks & Angelina Love in the art of pro wrestling. Not a bad track record.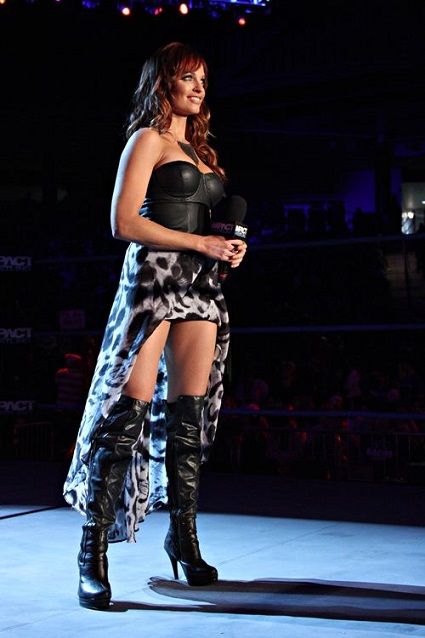 37. Christy Hemme: The highlight of Christy's year was helping redesign the Knockouts website. The lowlight was Austin Aries putting his crotch in her face, which was either horribly offensive or hilarious based on who you choose to believe. She's still the highest paid ring announcer in wrestling, so she's got that going for her.




36. Rosa Mendes: Rosa was sent home from a European tour in April to address some personal matters & returned a bit after a month later. Her year's been pretty quiet, as she's spent it accompanying Epico & Primo on Superstars & occasionally on Saturday Morning Slam. I guess the highlight was a feud with Hornswoggle.




35. Shazza McKenzie: The lady with the coolest name in pro wrestling has been lighting up Australia & impressing people in her occasional appearances stateside. She's in my Top 5 Favorite Australian Wrestlers, along with Massive Q, Outback Jack & two people also on this list.




34. Santana Garrett: Santana has been a big part of Shine since its debut last year and is also part of the Women Of Wrestling revival going on in Las Vegas. She & Amber O'Neal are the tag team champions of WOW, and they form a pretty darn good team. The next year could be a really big one for her.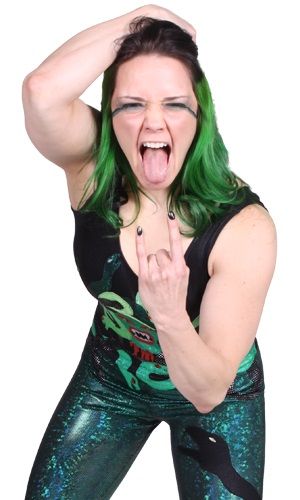 33. MsChif: MsChif returned to Ring of Honor this year and got several victories on television before becoming involved in a feud with Veda Scott. She figures to be a big part of whatever ROH does with women in the future. She also regularly appears in AAW, where she spent most of 2012 feuding with Danny Daniels & Truth Martini.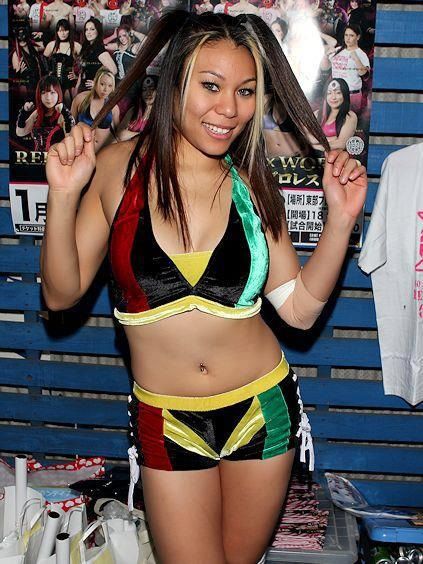 32. Mia Yim: Mia has been all over the indy circuit recently, wrestling in ROH, Shimmer, Shine, FIP and pretty much anywhere else with a ring, including Japan. She also appeared on the TNA Knockouts PPV that'll air one of these months. Mia's in high demand and it's not too hard to see why.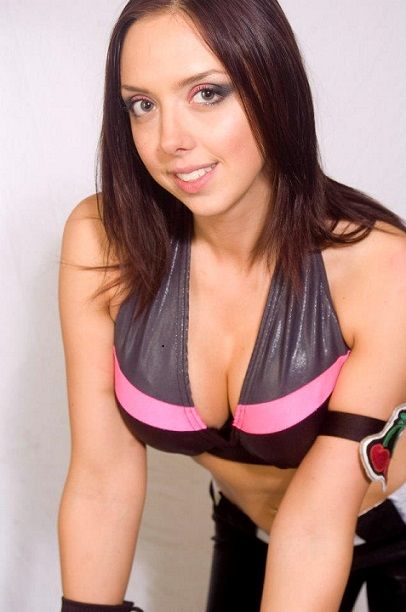 31. Cherry Bomb: Sources say that Cherry Bomb is one of the nicest people in the wrestling business. So she's going to have to overcome that to be successful. Kidding! She was the first person to beat MsChif since ROH started using women again & won 2CW's Girls Grand Prix tournament in June. She also tries to give CZW fans life advice, which goes about as well as you'd expect.




30. Trina Michaels: The Queen of the Scene had herself a pretty darn good year moving on up to the DGUSA/EVOLVE/FIP universe in addition to other indies. Trina recently led the Bravado Brothers to FIP tag team gold, but after that happened she was abducted by the men they took the belts from: Sugar Dunkerton & Aaron Epic. Some weird stuff going on there, but Trina's been in stickier situations & come out all right.

What?




29. Su Yung: I was on a podcast with Su around WrestleMania time and was impressed with two things: her insight on the pro wrestling and that she wasn't just there to put herself over. A rare thing indeed, and I'm not surprised at all that she's co-hosting Greg DeMarco's show now. Oh, and she also wrestles in Japan & U.S. indies when she isn't talking about wrestling.




28. Audrey Marie: After two years in FCW/NXT, Audrey was released by WWE in May. The popular theory making the rounds on the Net was that she got released because she looked too much like a younger Stephanie McMahon in her most recent photo shoot & somebody got jealous. I have no idea if it's true or not, but I love the rumor. She announced soon after her release that she will be competing in the indy circuit.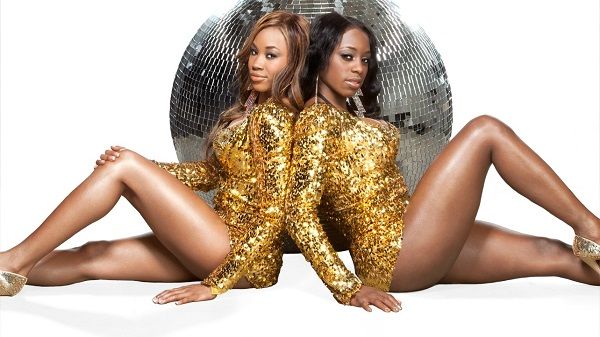 27. Cameron
26. Naomi: The Funkadactyls have added wrestling to their repertoire over the past year, engaging in a feud with the Bella Twins around WrestleMania time. They were even supposed to be in a match at the show, but it was cut because Triple H & Brock Lesnar needed thirty more minutes for their match.




25. Veda Scott: After spending quite some time as the backstage interviewer for Ring of Honor Veda finally got to step into their ring & wrestle MsChif recently. Her more fun work is in the AIW promotion where she teams with Gregory Iron, cuts promos about being a delicate friggin' flower and takes curb stomps into kiddie pools filled with cheeseburgers. See, wrestling can still be fun!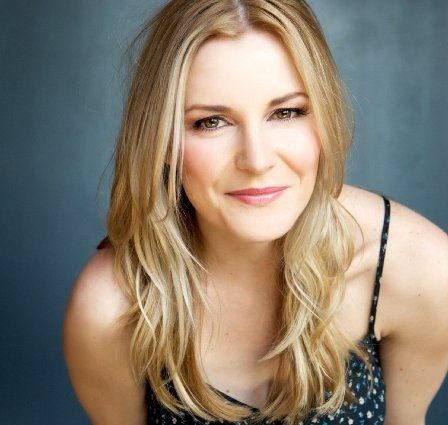 24. Renee Young: Prior to signing with WWE Renee appeared on The Score's post-show coverage of Raw & SmackDown. She currently interviews people backstage on SmackDown & NXT & hosts the pre & post-PPV YouTube shows. As female backstage interviewers go she seems pretty competent. I for one won't complain about seeing her on TV instead of Matt Striker.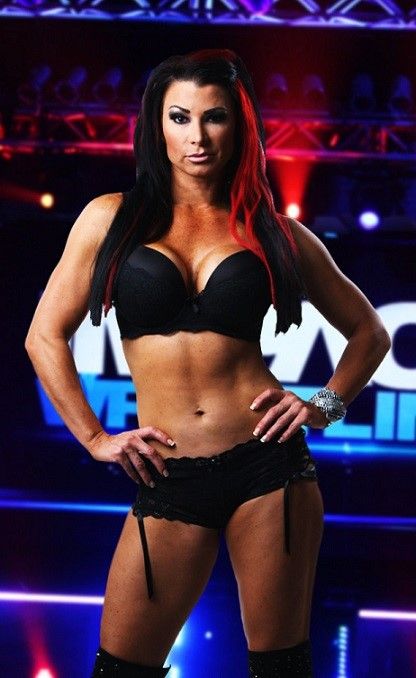 23. Tara: After holding the Knockouts title for a hundred days early in the time period, Tara disappeared from TNA. She was released last week, which was either a dumb move on TNA's part or a smart move on Tara's part. She'll be in high demand on the indy circuit and I wouldn't rule out a WWE appearance in the next few months or so.




22. Eve Torres: Last year's #1 left WWE in January 2013 & appears to be done with wrestling for now. Up into that point she was having a decent enough year being the main shit disturber in the Divas division. She won the Divas championship in September 2012 and became the first person to hold the title three times. Eve is the second Hot 100 winner to leave pro wrestling. Considering there's only been three of these lists prior to this one, that's a pretty disturbing percentage.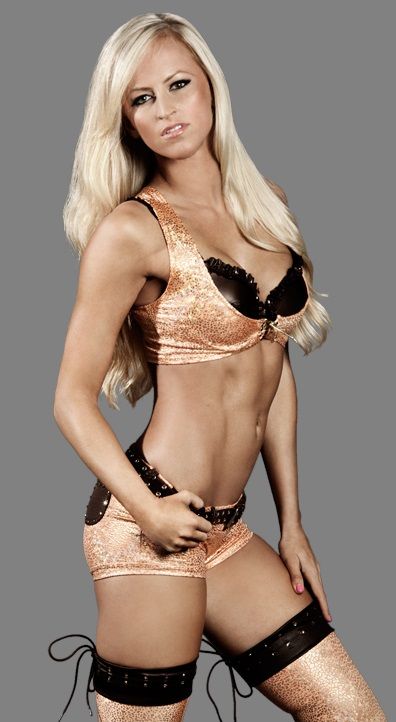 21. Summer Rae: All we knew about Summer Rae this time last year was that she used to be in the Lingerie Football League. Which they've changed to the Legends Football League for some damn reason, maybe the owner's a Big 10 guy or something. Anyway, Summer was the last General Manager of FCW and became a ring announcer in NXT before transitioning into wrestling. She's also appearing in WWE as Fandango's valet, though people seem to prefer the girl she replaced.




20. Mickie James: After an absence from TNA followed by months of indifference, Mickie's career has been revitalized in the last couple of months by a long overdue heel turn. She's done well in the role thus far, and her latest run with the Knockouts Title should provide some good entertainment.




19. Brie Bella
18. Nikki Bella: One of the great disappointments of the past year for me was the Bella Twins leaving WWE. Longtime News From Cook's Corner readers surely remember how I used their pictures to distract people from shoddy writing. Fortunately they came back several months later and will be the focal point of the Total Divas show on the E! Network this summer. As one of the Bella boyfriends would say: YES! YES! YES!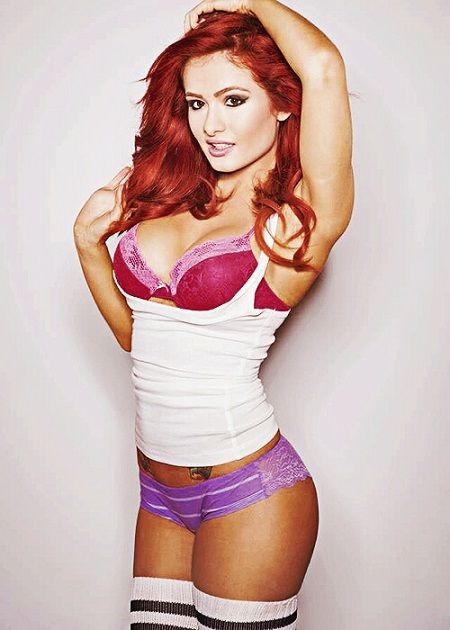 17. Scarlett Bordeaux: Scarlett's fame has spread well beyond 411 columns in the past year, and now she's appearing on ROH television as a Hoopla Hottie that likes taking her pants off and singing Disney movie tunes. She also set a new Twitter record for tweets received from creepy single wrestling fans at the end of a relationship.




16. Reby Sky: The Diva Overachiever impressed a lot of folks with her series of matches with Jessicka Havok in SHINE, which resulted in her winning the respect of Havok and many SHINE viewers. She also appeared alongside her fiance Matt Hardy on the Extreme Reunion shows & was presented as the new Queen of Extreme. Not a bad year.




15. Gail Kim: After setting a Knockouts division record with a 210-day reign as champion, Gail's stayed out of the title picture for most of the past year. This won't last too long. She's recently been charged with having good stipulation matches with Taryn Terrell and has done a damn good job of it.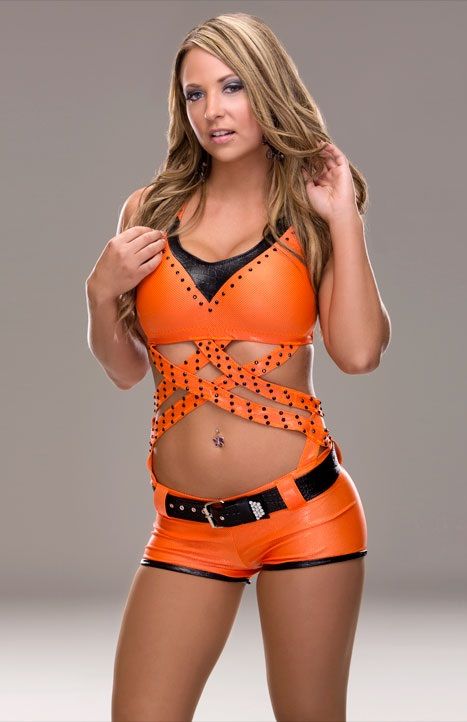 14. Emma: This NXT grappler has become something of a cult favorite due to her fantastic dancing during her entrances & matches. By "fantastic" I mean "not so good", but like most dancing gimmicks it's gotten over like crazy. Before getting signed by WWE she trained under Lance Storm and was one of the featured performers on his World of Hurt reality show that aired in Canada.




13. Jessie McKay: Jessie made her annual American trek back in April, performing at Shimmer & Shine events. Fortunately for her Australian fans she has plenty to do there, but I continue to hope that Jessie gets signed by one of the big companies here in America. She's certainly got the looks & ability that should interest them.




12. Ivelisse Velez: I thought for sure that Ivelisse would be in TNA by the time this list was posted. It very well could still happen if pre-taped PPVs are any indication, but any momentum she would have had from her Gut Check appearance has been flushed down the drain by now. I'm still trying to figure out how she got released by WWE.




11. Layla: Not a lot has happened to Layla since she lost the Divas title at last year's Night of Champions PPV. There were a couple of weeks where she seemed jealous of Kaitlyn, but she got over that pretty quick. The main thing I remember about Layla's 2013 so far is she dyed her hair blonde for a few minutes. A shame, really.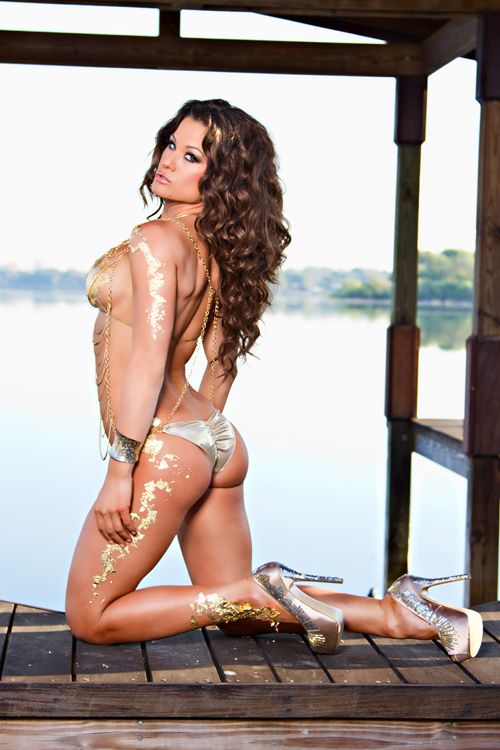 10. Miss Tessmacher: After a year or two of improvement in the ring Tessmacher won the Knockouts Championship two times in 2012, most recently losing the title to Tara in October after her former mentor turned against her. She's been inactive since April & is currently producing a reality show where she & her friends will host beauty pageants across America.




9. Rain: The Radiant One will be retiring from wrestling at the end of 2013 (Boo!), but she's definitely going out on top. Rain became the first Shine Champion recently & leads the top heel faction in the company. Her combination of looks, ring ability & toughness will be tough for future lady competitors to match.




8. Taeler Hendrix: It wasn't long after last year's Hot 100 that Taeler got herself a contract with Impact Wrestling thanks to the Gut Check Challenge. She spent most of the year in OVW, made a few Impact appearances and decided to move on. TNA's loss. Taeler's been involved in an interesting situation on OVW TV lately, stringing along the love-struck Heidi Lovelace & using her to further her & Nikki St. John's agenda. Unfortunately for Taeler, Heidi finally figured things out the same week TNA released her. Rough week.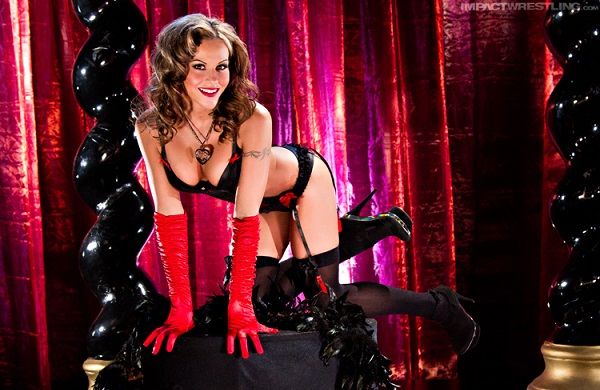 7. Velvet Sky: Velvet left TNA in July 2012 when she was unable to come to terms on a new contract, but returned in December when TNA realized that she was their most popular Knockout by a fairly wide margin and they needed her around to generate interest. She won the Knockouts Title for the second time in January and held it until May when she lost it to her former BFF Mickie James.




6. Maria Kanellis: Rumors of Maria's return to WWE have been pretty heavy over the past year, but she nor her man Mike Bennett have signed with the company. The downside is that they haven't appeared for ROH much either. Whenever she does appear it's a good time…well, except the time that Mike Mondo said he was going to rape her. That was weird. They've been back recently & Maria refereed a match with her pants off.




5. Kaitlyn: I feel so bad for Kaitlyn. She gets catfished by AJ Lee & Big E. Langston, which broke her heart. She then lost the Divas title, which was pretty much the only thing she had going for her after that. Then the Chicago fans chant "YOU TAPPED OUT" at her after the match. What heartless bastards! Hopefully Kaitlyn realizes there are people out there that appreciate her hard work at becoming a more complete Diva.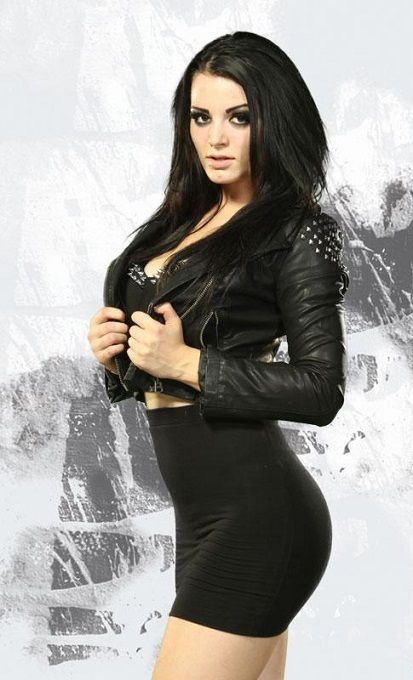 4. Paige: The first NXT Divas Champion seems to be the answer to the woes of the WWE Divas division. Hopefully she'll get the chance to save it within the next 365 days. She's impressed plenty of folks during her run in developmental and even won the 411 Year-End Award for Women's Wrestler of the Year. Imagine how good she'll be once she gets some seasoning.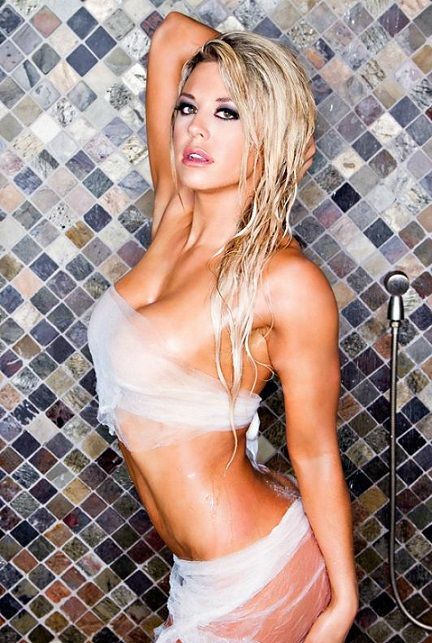 3. Taryn Terrell: There was a time when I wasn't sure about Taryn because of the whole "she beat up Drew McIntyre" thing. Then over the past year I learned to stop worrying & love the crazy chick. Taryn popped up in TNA as a referee, then went to OVW to refine her game and eventually started wrestling in TNA. She only had one of the best women's matches of the year with Gail Kim at Slammiversary, so that's working out pretty well.




2. Cheerleader Melissa: The current SHIMMER champion is considered by many to be the best female wrestler in North America, if not the world. The day after winning the SHIMMER title Melissa turned heel on Allison Danger in Danger's last match before retirement. Melissa was very close to getting the top slot based on her in-ring ability & accomplishments over the past year, but one WWE Diva managed to accomplish a tad more.




1. AJ Lee: Since the last edition of the 411 Hot 100, AJ has left Daniel Bryan at the altar, served as Raw General Manager, fraternized with John Cena, hooked up with Dolph Ziggler and defeated Kaitlyn for the Divas Championship. She also got her own t-shirt! Not since the days of Lita & Trish Stratus has a WWE Diva captured the attention of the fan base the way AJ has over the fifteen months since Bryan blamed her for his loss of the World title at WrestleMania XXXVIII. In this day & age, getting WWE fans to care is one heck of an accomplishment.

Credits:
wwe.com
wrestlingknockouts.com
shimmerwrestling.com
Cover image provided by Greg DeMarco
Facebook, Twitter, Google

Let the debating begin! Thanks for reading/looking, and we'll be back next year with the fifth annual 411 Wrestling Hot 100! Assuming the site's still around, of course.
comments powered by