SPOTLIGHTS
The Wrestling News Experience: 08.19.13
Posted by Stephen Randle on 08.19.2013

Thoughts on the results from SummerSlam, the "Thirty Days of WrestleMania" feature announced for WWE 2K14 and Darren Young coming out, plus a preview for tonight's Raw and more!

Monday, August 19th, 2013

From 411Mania's Canadian offices in Kitchener, Ontario, Canada, this is The Wrestling News Experience, with Stephen Randle!



The Odds Are That We Will Probably Be All Right

Good morning, everyone, and welcome to the Experience, I am Stephen Randle. You know, as the son of an Anglican priest, occasionally people will ask why I don't go to church. I tell them that I did until I was 16, but after a lifetime of exposure to Church politics I have too many issues with the organization to continue attending. Usually, that's followed up with the statement "so, you don't believe in God, then?" And to that I say, I've lived too long and seen too many things to not believe that there is some divine hand in what goes on in this world. So yes, I do believe that there is a God.

I just think He's an asshole.

Hey, anybody want to ask how my week has gone?

Never mind. Moving on.




Slimmer had the live coverage. I bought this show, and if you really did want Daniel Bryan to be a main eventer, you did too.

Oh. Joy. It's The Miz.

Hey, the crowd's so happy that someone interrupted The Miz, they don't even mind that it's Fandango.

Well, I guess it's good to know that Jo-Jo can sing. Now, can she wrestle? Like, at all?

Bray Wyatt vs Kane – Ring of Fire Match

Well, this is a dark way to kick off the show. I assume it's so they just have to disassemble the rig instead of install it during the show as well.

Hey, they brought back the Sin Cara lighting for this match!

Man, I just feel sorry for the ref. What bet did he lose to be assigned this one?

Well, this got silly fast, but then, I guess the steel cage never prevented interference either.

Bray Wyatt defeated Kane in a Ring of Fire match (pinfall, Sister Abigail)

Well, that was a terrible use of the stairs, because it clearly would never have hit Kane. In any event, looks like the brainwashing is on!

October 29th is the release date for WWE 2K14. In more important news, the rumour is that the PS4 may come out October 22nd. WWE 2K14 will not be on the PS4. Guess which I'm buying.

Holy crap, did Shawn Michaels join the Wyatt Family too?

Damien Sandow vs Cody Rhodes

Ever since it was brought up, I can't not see the new MITB briefcase as a chocolate bar.

How is "Batman and Robin" dumbing it down?

Oh thank everything even remotely holy in the world, Cody shaved his "moustache". Of course, if you want to find out why he did it, you'll have to watch one of WWE's YouTube shows, because you didn't pay forty-five dollars to learn important facts about the wrestlers you're watching. I mean, I like the JBL and Cole Show, but come on.

Wait, you're letting Cody use the Muscle Buster and you didn't make it his finisher?

Cody Rhodes defeated Damien Sandow (pinfall, CrossRhodes)

While Christian gets a nice retrospective video, I find myself wondering about his legacy. I mean, he's won pretty much every belt in WWE multiple times, plus the NWA title in TNA. He's been in big feuds, had big moments, and participated in some of wrestling's greatest matches. But how will his career be remembered compared to "real" main eventers?

Alberto Del Rio © vs Christian – World Heavyweight Championship

Man, it would be hilarious if Justin Roberts had been the ring announcer when Del Rio demanded he be introduced in Spanish. I assume. Maybe he knows Spanish. How would I know?

What's with the shiner? Was Del Rio picking fights with Sin Cara again?

Alberto Del Rio defeated Christian to retain the World Heavyweight Championship (submission, cross-armbreaker)

I never thought there was a real chance that Christian would win, but just watching the crowd die when Del Rio wins shows that he's not the guy who should be holding the belt either.

Del Rio cuts a promo about representing Latinos, and unless they're trying to build a Mysterio return for some reason (or, in a world where dreams really do come true, an El Generico debut), I don't see the point.

You know, I could grow to love Fandango if his entire shtick from now on is to interrupt the Miz.

Natalya vs Brie Bella

And the crowd amuses themselves by chanting for announcers. Seriously, who is watching Total Divas, because it can't be the same people watching Divas wrestling.

Natalya defeated Brie Bella (submission, Sharpshooter)

Sorry, I drifted off there for a bit. Man, Brie is not the worst wrestler of the six (Nikki and Cameron are definitely worse, and I have no idea if Eva Marie even knows what a wrestling ring is), but that match was still bad.

The continuing war of Ryback against WWE's catering staff amuses me. It serves no real purpose, but it's strangely hilarious. I wish for it to continue.

CM Punk vs Brock Lesnar – No DQ Match

See, the difference between Punk (and Cena) compared to Triple H in their Lesnar feuds is that there's no way Triple H would let Lesnar toss him around like a ragdoll, because that's completely out of his character. Thus, boring power matches as two guys slug it out for twenty minutes. Meanwhile, Punk and Cena let Brock kick the crap out of them, show off how well they can sell, and bust out innovative offense in the meantime to show how desperate you have to be to beat Brock, and the result is much better matches.

Did Brock just do an Eddie Guerrero tribute?

Well, that's my MOTY…for at least the next half hour or so, anyway.

Brock Lesnar defeated CM Punk (pinfall, F5)

Lest anyone think I'm giving Cena too much credit, this match had the result that the Cena one should have, as Punk loses the first battle to make Brock look more credible, so he can beat him in the rematch for even more buys. Notice how there was no Cena-Lesnar II?

You know, in a smarter world where WWE treats all PPVs as equal, there's no way you run this as a semi-main on the same show as Cena-Bryan. You run this on a different PPV, and draw two huge buyrates instead of one. But I'm just spitballing, here.

Dolph Ziggler and Kaitlyn vs Big E Langston and AJ Lee

Hey, look, it's a "who can sell a shoulderblock more ridiculously" contest between Dolph and AJ! I tell you, there's still a connection there.

Ziggler and Kaitlyn defeated AJ and Big E (Ziggler pinned Big E, Zig Zag)

Congratulations, Fandango, you made me look forward to Miz host segments. It's a shame Miz is the one who's likely to benefit from the feud.

John Cena © vs Daniel Bryan – WWE Championship

Time to answer the question on everyone's minds: how will Triple H make this all about him?

Man, Cena's wearing an arm brace the size of something really big. How did we not notice how messed up his elbow was before he talked about it?

Did Cena just take a break from the match to tell the ringside doctor his elbow is fine? Really?

Great, now Cena's got a lump growing under his eye. Are we sure he's not just mutating?

You know, it's really hard for Cena to do good hope spots when the crowd is cheering for the guy holding the submission.

If they did want to turn Cena heel (which they don't), having him get obviously DQ'd to save his title against a guy who just keeps coming after him and can't be beat would be one way to go about it.

Were they going for a top rope Styles Clash and messed it up there?

Wait, all that and it ends on a kick in the head? Well, all right then.

Daniel Bryan defeated John Cena to win the WWE Championship (pinfall, kick inna head)

Oh, for the love of…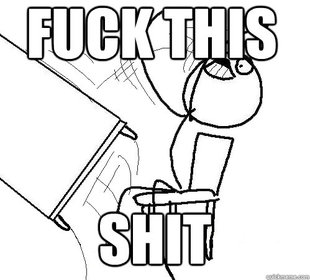 Randy Orton defeated Daniel Bryan to win the WWE Championship (pinfall, Triple H is a genius!)

Let me explain. No, there is no time, let me sum up.

I was all about Orton cashing in to beat Bryan and take the WWE Title. The storyline demanded it, it was logical booking, and it would create a hot fall feud for Bryan and Orton. What the storyline did not need was the insertion of one Triple H, Cerebral Assassin who must be the power behind everything that ever happens. For starters, it's not like Bryan didn't already have heels in power fighting against his title reign, Vince himself and Raw GM Brad Maddox were both arrayed against Bryan (and Cena), and it would have made storyline sense for them to screw Bryan in favour of Orton. I wouldn't have minded Orton vs Bryan as proxies for Vince and Triple H, it would have made sense and been at least kind of interesting. But no, now Triple H is also evil and against Bryan and the reason Orton was able to cash in at all, because God forbid there not be a swerve and Triple H not be behind it all and the reason for anything happening.

I was joking when I asked the question at the start of the match, but hey, look! I got my answer anyway!

It's all about the Game, and I'm tired of playing.




Last night, after Daniel Bryan cleanly beat John Cena in the center of the ring to win his very first WWE Championship, special referee Triple H attacked him and planted him with a Pedigree, knocking Bryan unconscious for a good five minutes, more than enough time for Randy Orton to saunter in and cash in Money in the Bank, becoming the new WWE Champion. So, that happened.

Meanwhile, CM Punk got his hands on Paul Heyman, but the distraction cost him a victory over Brock Lesnar, and you know that Punk won't consider the matter settled as a result. Will either of Heyman or Lesnar be in attendance to celebrate their victory? For that matter, will Punk be able to make it to the arena tonight?

Plus, Alberto Del Rio held onto his World Heavyweight Title against the wily veteran Christian, and in his own words, became an icon for Latinos everywhere. Is there someone, anyone out there who can make Del Rio eat his words?

Also, Henry and the returning Big Show continue their war with The Shield, Ryback keeps looking for people to beat up in the lunchroom, and maybe we'll find out just exactly what The Wyatt Family wants with Kane, tonight on Raw!


Thirty Years Of The Same Graphics Engine

Well, 2K Games has revealed the roster for the upcoming WWE 2K14 game's "Thirty Years of WrestleMania" story mode, which will apparently feature 45 matches from over the entire run of WrestleMania. These characters are not necessarily playable in the main game, but will be playable in this mode:

Alberto Del Rio
Andre the Giant
Batista
Big John Studd
Big Show (Current and Retro)
Bret Hart
Brock Lesnar ( Current and Retro)
Chris Jericho (Current and Retro)
CM Punk
Diesel
Edge
Goldberg
Hulk Hogan
'Hollywood' Hulk Hogan
JBL
John Cena (Current and Retro)
Kane (Retro)
King Kong Bundy
Mick Foley
Randy Orton
'Macho Man' Randy Savage
Razor Ramon
Ric Flair (Current and Retro)
Ricky Steamboat
Sergeant Slaughter
Shawn Michaels (Current and Retro)
'Stone Cold' Steve Austin
Ted DiBiase
The Miz
The Rock (Current and Retro)
Triple H (Current and Retro)
Ultimate Warrior
Undertaker (Current and Retro)
Yokozuna

Someone, somewhere, joked that somebody should figure out what 45 matches we could get from that roster, and to that I say, challenge accepted! So, completely from memory (yes, this I can remember, but don't ask me about anything actually useful), here are the WrestleMania matches involving the roster provided.

Alberto del Rio vs Edge – World Heavyweight Championship (XXVII)
Andre the Giant vs Hulk Hogan – WWE Championship (III)
Andre the Giant vs Big John Studd – Bodyslam Challenge (II)
Batista vs The Undertaker – World Heavyweight Championship (XXIII)
Batista vs John Cena – WWE Championship (XXVI)
Batista, Randy Orton, and Ric Flair vs The Rock and Mick Foley (XX)
Batista vs Triple H – World Heavyweight Championship (XXI)
Big Show vs Triple H vs Mick Foley vs The Rock – WWE Championship (2000)
Big Show vs John Cena vs Edge – WWE Championship (XXV)
Big Show vs John Cena – WWE United States Championship (XX)
Bret Hart vs Shawn Michaels – Iron Man Match – WWE Championship (XII)
Bret Hart vs Steve Austin – Submission Match (XIII)
Bret Hart vs Yokozuna – WWE Championship (IX)
Brock Lesnar vs Triple H (XXIX)
Brock Lesnar vs Goldberg (XX)
Chris Jericho vs Triple H – Undisputed Championship (X-8)
Chris Jericho vs Shawn Michaels (XIX)
Chris Jericho vs Edge – World Heavyweight Championship (XXVI)
Chris Jericho vs CM Punk – WWE Championship (XXIX)
CM Punk vs Randy Orton (XXVIII)
Diesel vs Shawn Michaels – WWE Championship (XI)
Diesel vs The Undertaker (XII)
Edge vs Mick Foley – Extreme Rules Match (XXII)
Edge vs The Undertaker – World Heavyweight Championship (XXIV)
Hulk Hogan vs King Kong Bundy – Steel Cage Match – WWE Championship (II)
Hulk Hogan vs Randy Savage – WWE Championship (V)
Hulk Hogan vs Ultimate Warrior – WWE Championship (VI)
Hulk Hogan vs Sergeant Slaughter – WWE Championship (VII)
Hulk Hogan vs Yokozuna – WWE Championship (IX)
Hollywood Hulk Hogan vs The Rock (X-8)
JBL vs John Cena – WWE Championship (XXI)
John Cena vs Shawn Michaels – WWE Championship (XXIII)
John Cena vs Triple H vs Randy Orton – WWE Championship (XXIV)
John Cena vs The Miz – WWE Championship (XXVII)
John Cena vs The Rock (XXVIII)
Kane vs The Undertaker (XIV)
Randy Orton vs Triple H – WWE Championship (XXV)
Randy Savage vs Ricky Steamboat – WWE Intercontinental Championship (III)
Randy Savage vs Ted DiBiase – WWE Championship (IV)
Randy Savage vs Ric Flair – WWE Championship (VIII)
Razor Ramon vs Shawn Michaels – Ladder Match - WWE Intercontinental Championship (X)
Ric Flair vs The Undertaker (X-8)
Ric Flair vs Shawn Michaels (XXIV)
Shawn Michaels vs Steve Austin – WWE Championship (XIV)
Shawn Michaels vs The Undertaker (XXV)
Steve Austin vs The Rock – WWE Championship (X-7)
Triple H vs Kane (XV)
Triple H vs The Ultimate Warrior (XII)
Triple H vs The Undertaker – Hell in a Cell (XXVIII)

I deliberately did not include Scott Hall vs Steve Austin from X-8 because the roster list was quite clear that Razor Ramon, not Hall, is the wrestler that will be included. Also, I'm fairly certain I missed at least one or two matches, which I'm sure someone will point out to me in an effort to appear smarter than me. Or at least more willing to use Google than me.

Actually, that's a total of 49, but I would imagine that the four that won't quite make the cut would be Punk-Orton, HHH-Kane, either Hart-Yoko or Hogan-Yoko (possibly they'll combine them into one match), and one of the Cena Triple Threats, just because everything else either has a) some historic reason for being included, b) is the only reason for including that guy on the roster (hello, Miz) and/or c) a hilarious rib on Triple H by including the seven-second Warrior match.

So, what Manias are missing (from what I came up with, anyway)? Well, the very first WrestleMania has no match, but Piper's already said he's not in the game and what else would you put in besides the main event? Mania XV is also absent (assuming you don't include HHH-Kane), but again, I'd only really put Austin-Rock in from that Russo-riffic show, and X-7 is the more historic match. Other than that, every Mania has at least one match.

As for matches that were not included, well, a couple big ones get the shaft thanks to the participants either being in TNA or being named Chris Benoit. There are no opportunities to include any Money in the Bank matches due to missing participants from every single one. And the match I would most like to have seen included, which probably was a pipe dream at best, would be Lawrence Taylor vs Bam Bam Bigelow, but I'd imagine they didn't want to make character models for those guys for use in just one match (also, there's probably some issues with the NFL in there). At least Del Rio and Miz are already in the main game, even though I'm not entirely sure why they absolutely had to include Miz-Cena.

So, I did the work, now you tell me, does this make you more interested in picking up WWE 2K14?


But For Him, It Was Thursday

So, I don't know if you heard, but on Thursday, WWE Superstar Darren Young told the world (via TMZ.com) that he was gay. No, really. They asked him about the potential challenges of a gay wrestler in the industry and he said this:

"Absolutely. Look at me. I'm a WWE superstar and to be honest with you, I'll tell you right now, I'm gay. And I'm happy. I'm very happy."

Just like that. No rumours, no drawn-out speculation, no press conferences, no fanfare. Just a quick interview at an airport between shows, with an interviewer who clearly had no idea what was coming. Like it wasn't a big deal.

And that, I think, it what made it great. Because Darren Young didn't treat it like it mattered. He came out with an off-the-cuff statement in a random sound bite, and then went on with his day. It was great that everyone was publically supportive, and a real feel-good story in an industry that is all-to-often in the news for its mistakes and misadventures, or when a celebrity makes an appearance so they can have a thirty second spot for "and on the lighter side…" But to me, what's really important is that Darren Young is gay, and it isn't a big deal.

Because it shouldn't be. It doesn't matter if Young is gay, just like it doesn't matter if I'm straight. Your sexuality doesn't make you a better writer, or wrestler, or anything else. Young shouldn't get a push, as some are speculating, for revealing that he is gay, he should get one for being a wrestler that is worth pushing. Darren Young is the same person today that he was last week, before the world knew that he was gay.

So, good for you, Darren Young. It still takes a brave person to come forward and shout their sexuality to the world. One day, maybe it really won't matter. People won't have to make announcements about their sexual preferences, they will just be whatever they are and nobody will care one way or the other, and there won't be any speculation about their career path before and after the "shocking news".


1. Darren Young

Because it is still kind of a big deal, if not for the reasons the media would want you to believe. Hell, the entire wrestling world has known Pat Patterson was gay for years now, and Orlando Jordan certainly made it no secret. At any rate, wrestling can, for a bit, at least, look more progressive than several major professional sports leagues.


2. Triple H

I'm too tired of dealing with this, so just assume I typed a string of curse words and move on.


3. Daniel Bryan

He did get his moment, he did pin John Cena cleanly in the middle of the ring, and he will be a hot feud with Randy Orton over the fall. Not bad for a guy who got fired after his first appearance as part of the main roster.


4. CM Punk (tie)

Well, with a seriously bad taste in my mouth over the WWE Title match, I guess this gets Match of the Night by default. And perhaps it would have anyway, because I just plain enjoyed watching what Punk and Brock did to each other in their match. And like I said, the right result.


4. Brock Lesnar (tie)

Punk obviously carried his end, but take nothing away from Brock, as the part-timer brought it at a high level, and showed why he really was supposed to be the Next Big Thing all those years ago.


6. Bray Wyatt

The match was bad, and if you expected otherwise, you've never seen an Inferno match before. A bit curious that Kane basically had Bray beaten before the finish, but I get if he is becoming part of the Family, you have to keep him strong.


7. Christian

In defeat, Christian worked hard, and he'll always be one of the more under-rated workers to me. A title win was never really in the cards, but I'm not sure it wouldn't have been a bad idea.


8. Fandango

Seriously, if Fandango could just interrupt Miz every time he tries to say something, he'd probably be in the running for my favourite wrestler ever. Sadly, we probably won't see it again after last night, but it's a feud, anyway!


9. Cody Rhodes

Hey, man, way to shave the stupid moustache. And you beat Sandow. Next time, try to get the briefcase out of the deal.


10. Bully Ray

Oh, by the way, he's TNA World Champion again, thus rendering most of the last month irrelevant. Yep.




Inactive List as of 07.29.13

WWE

- Evan Bourne, out indefinitely as of March 19th, 2012 (foot)
- Hunico, out indefinitely as of November 1st, 2012 (ACL)
- Kofi Kingston, out 1-2 months as of May 30th (elbow)
- Ricardo Rodriguez, out 30 days as of July 1st (Wellness)
- Tyson Kidd, out 4-6 months as of January 10th (knee)

TNA

- Zema Ion, out indefinitely as of May 17th (appendectomy)

Transactions

- Big Show, WWE, returned to television on August 12th Raw

- Brooke Hogan, TNA, released from her contract

- Kofi Kingston, WWE, returned to action on August 5th Raw

- Kurt Angle, TNA, out indefinitely as of August 8th (rehab)

- Ricardo Rodriguez, WWE, returned to action on August 5th Raw

- Sheamus, WWE, out 4-6 months as of August 5th (torn labrum)



**NEW** WWE Champion: Daniel Bryan
- 0 day reign, defeated John Cena on August 18th (SummerSlam PPV)



**NEWER** WWE Champion: Randy Orton
- 1 day reign, defeated Daniel Bryan on August 18th (SummerSlam PPV)



World Heavyweight Champion: Alberto Del Rio
- 64 day reign, defeated Dolph Ziggler on June 17th (Payback PPV)



WWE Intercontinental Champion: Curtis Axel
- 64 day reign, defeated former champion Wade Barrett and The Miz in a Triple Threat Match on June 16th (Payback PPV)



WWE United States Champion: Dean Ambrose
- 92 day reign, defeated Kofi Kingston on May 19th (Extreme Rules PPV)



WWE Tag Team Champions: Seth Rollins and Roman Reigns
- 92 day reign, defeated Kane and Daniel Bryan on May 19th (Extreme Rules PPV)



WWE Divas' Champion: AJ Lee
- 64 day reign, defeated Kaitlyn on June 16th (Payback PPV)



WWE NXT Champion: Bo Dallas
- 68 day reign, defeated Big E Langston on June 5th (NXT)



WWE NXT Tag Team Champions: Adrian Neville and Corey Graves
- 33 day reign, defeated The Wyatt Family on July 17th NXT



WWE NXT Women's Champion: Paige
- 26 day reign, defeated Emma on July 24th NXT to become inaugural Champion

NOTE: NXT Title reigns only count what has aired on TV, not when changes occur at tapings.




**NEW** TNA Heavyweight Champion: Bully Ray
- 4 day reign, defeated Chris Sabin in a Steel Cage Match on August 15th Hardcore Justice Impact



TNA World Tag Team Champions: James Storm and Gunner
- 85 day reign, defeated former champions Chavo & Hernandez, Aries & Roode, and Bad Influence in a Fatal Four-Way Match on June 2nd (Slammiversary PPV)




TNA X-Division Champion: Manik
- 25 day reign, defeated Sonjay Dutt and Greg Marasciulo in an Ultimate X Match on July 25th (Impact) to claim vacant title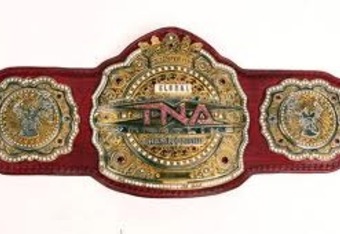 TNA Television Champion: Abyss
- 78 day reign, defeated Devon on June 2nd (Slammiversary PPV)



TNA Knockouts Champion: Mickie James
- 88 day reign, defeated Velvet Sky on May 23rd Impact




Acero has The Wrestling 6&1.

O'Connell has Buy or Sell.

Harder has The Professional 3.

Dino has Smart Marks.

Schroeder has WWE RPI Rankings.

Nguyen has The Ten Count.





This week's TWNE After Dark was a very special SummerSlam preview edition, as I was joined by guest hosts Sean Garmer and Robert Cooper, and we ran down the stories surrounding the SummerSlam card and made some predictions. Why was I joined by some fellow 411 staffers for my usual solo podcast? Well…






The last episode of Co-operative Multiplayer totally happened, and at least twelve people got to hear it live! We talked about Microsoft making Kinect optional, and DOTA 2 International, and all sorts of things…and then at somewhere around the two hour mark the stream hiccupped, and when it came back…the episode had disappeared from the archives. As a result, Sean and Robert were nice enough to come back for another round on After Dark, and we will try again this week, with all new topics! Listen to the show live at midnight, because you never know, it might be the only chance you get!





Gone Home **COMING SOON**
Stealth, Inc. **COMING SOON**
The Last of Us
Call of Juarez: Gunslinger
Marvel Heroes
Hakuoki: Warriors of the Shinsengumi
Far Cry 3: Blood Dragon
Dragon Fantasy: Book One
Guacamelee!
BioShock Infinite
Dead or Alive 5 Plus
Generation of Chaos 6: Pandora's Reflection
Rocketbirds: Hardboiled Chicken
Ni No Kuni: Wrath of the White Witch
Earth Defense Force 2017 Portable




411 will have live coverage of Raw tonight starting at 8 pm EDT.

From our promotional department, I've been informed that if you really do like 411Mania and all it provides, or even just me (and really, who doesn't like me), don't forget to bookmark the site in your browser or make 411 your homepage, and tell all your friends about how awesome 411 is.

And don't forget, you can follow all of the everyday goings on in 411 on Twitter.

Stephen's Twitter
http://www.twitter.com/411mania
http://www.twitter.com/411wrestling
http://www.twitter.com/411moviestv
http://www.twitter.com/411music
http://www.twitter.com/411games
http://www.twitter.com/411mma

That's our show, I will be back next week. Also, don't forget Co-op Multiplayer this Tuesday at midnight EDT on Spreaker.com, 4PC in the Games Zone on Wednesday, and the TWNE After Dark podcast on Wednesday, airing live at around 11 pm EDT on Spreaker.com, posted on 411 shortly thereafter.

Here it is, your Moment of…well…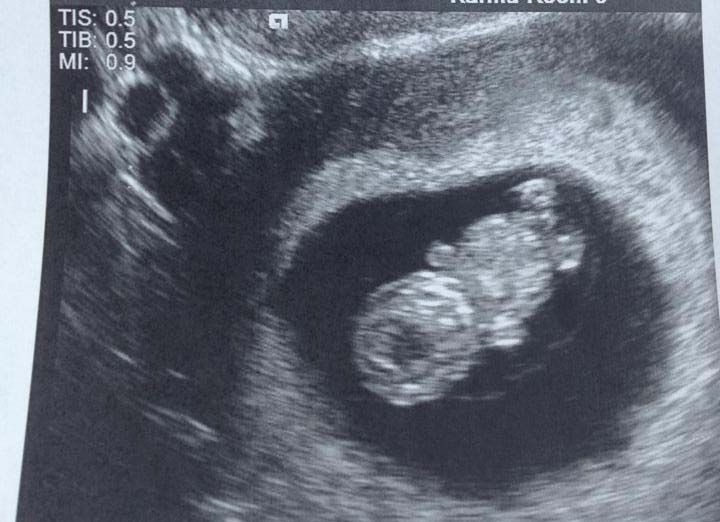 This Kid Has No Chance To Be Normal




Have a good one, and always be a fan.



comments powered by