SPOTLIGHTS
Wrestling's 4Rs 8.23.13: WWE Raw and ROH TV Reviewed – Plus the Updated 2013 PPV Rankings
Posted by Tony Acero on 08.23.2013

Triple H explained his actions from SummerSlam, the Shield pulled double duty as Dolph Ziggler and the Big Show were punished and more! Wrestling's 4Rs breaks down the Right, the wRong & the Ridiculous of WWE Raw and ROH TV!


How the 4Rs of wRestling Work!
Here is a quick explanation of the 4R's. The column will run TWO times a week. We will group our feelings on the shows in various categories: The Right, the wRong and the Ridiculous. The Right is stuff that worked very well: a great promo, a great match and so on. PuRgatoRy is a section between the right and wrong. It shows equal traits from both sides that cannot be ignored and need discussed. It is not a bad place per say, as things can get remedied or go the wrong way the very next week. The wRong is what it sounds like: bad matches, bad or boring promos and so on. The Ridiculous is stuff that had no right on TV: Stupid angles and so on. And there is always a possibility of a 5th R, which is as bad as they come. This column is supposed to be analytical, and at the right time very critical of the shows, it was the whole reason it was created. This is not a "mark" column, nor a "smark" column, our goal is to analyze the show from many different fronts, reward the good and call out the bad. We will not apologize for our opinions, they are as they are, whether positive or negative.
---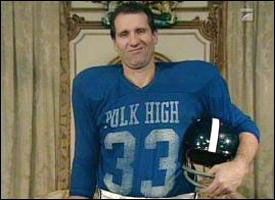 Let's rock…
By: Tony Acero
Raw 08.12.13:
QUICK MATCH RESULTS:
Cody Rhodes Defeated Damien Sandow [**1/2]

Cameron and Naomi Defeated AJ Lee and Layla [****1/2]

The Shield Defeated Dolph Ziggler [**]

Alberto Del Rio Defeated Sin Cara [NR]

The Prime Time Players Defeated The Real Americans [*1/2]

The Shield Defeated The Big Show [**]

Bray Wyatt Defeated R-Truth [NR]

The Usos Defeated 3MB [*1/2]

The Miz Defeated Wade Barrett [*1/2]


THE RIGHT:
TORCH PASSING: So it was Cena who did the torch passing, and it was more of a "lending" than an actual pass, but to say that Cena didn't give Bryan the stamp of approval would be a lie to yourself and fans alike. I know a lot of people are upset about Summerslam, and it did make me feel a bit sick, but I am willing to stick it out a bit to see what transpires, and if what we saw here was any sign, it may be a bit of a call back. What I'm referring to, of course, is Stephanie McMahon coming down to the ring and calling Bryan a "B+." Now to some, a B+ is something one could only wish to achieve, but not to Daniel Bryan. The promo from Steph was a nice little foreshadowing to what would transpire later that night, and although I felt that Steph's version was a bit better than Triple H's, it was still an interesting and necessary way to start the show.

SANDOW VS RHODES: This came off a bit better than their Summerslam match, mainly due to time. I don't know why these dudes don't catch on with the crowd too well, because I'm loving the matches and the chemistry, and I think that in a few weeks with the right build, they could really amount to something better than Sunday's outing. Anyways, the match was sweet and Cody winning must mean this thing is continuing, right? I think we need something other than a briefcase makeover to make us anticipate more.

HEYMAN AND PUNK SPEAK: I didn't really find the need for Heyman to come out to the ring to say what he did. It seemed too short to matter. It mattered, of course, but it could have been something backstage as well. Then we get to Punk's promo. As much as I love Punk ragging on fat people, it added absolutely nothing to his promo. He was mad, sure, but unless the dude looked like Heyman (he didn't), then I saw no reason for the berating. Anyways, aside from that the promo was typical Punk fare, which is to say..amazing. I love how Heyman seemingly legit believed that Axel was going to handle Punk, even though not a single other soul found it remotely believable. The beatdown maybe lasted a bit too long, but I think they were playing Punk's weakness up a bit and that's all good by me.

HANDICAPPED DOLPH: This is a handicap match in which 3 on 1 goes the right way. I'd even venture to say that Dolph maybe got a bit tooo much offense in, but considering how fun Dolph is in the ring, there's really not much to complain about. The Shield playing the protectors of HHH's ego and such is something that I'm not sure I'm ok with, but as a match alone, it was a nice way to enforce that sentiment.

HANDICAPPED BIG SHOW: This made a bit more sense than Dolph's match, considering the history. I had hoped that they continue to go with the Henry and Show teaming, and it looks like they're going that way. Oh Happy Days.

FANDANGO: When Fandango first leaped onto the scene, I wasn't on board. It wasn't until the little nuances came alive and I realized how big of a troll this guy could possibly be that I saw the potential. Summerslam showed just that with his continual interruptions of The Miz, and the following knockout punch. If he could just continue to bug The Miz for a few more weeks, I think it'd go a long way in making him more relevant and may even help The Miz...but if it doesn't, who cares.



PURGATORY:
DIVAS HIERARCHY: It appears that the success of the Divas show has finally translated to RAW, and although I love me some AJ, I suppose I don't see too much wrong with it, I just am not sure how they will be tying that in. This match was less than three minutes and felt artificial. They're totally attempting to make the E! Divas look like a threat, but considering the last....forever, they have a lot of work cut out for them.

SIN CARA, SIN HUEVOS: My immediate reaction to Sin Cara's call for help was that he was a bitch and needed to man up. Then I considered my ability to continue an athletic endeavor with broken fingers. Now I'm not saying I wouldn't, but I will say that I'm not sure. So I'll cut Sin Cara some slack. The thing is, I can't cut him too much and I'm not so sure the E will, either. He's injury prone, it seems, and although this appears to be some sort of freak accident, it also has happened on more than one occasion, and this means that Sin Cara's days may be numbered. It's a shame, because he could be something...

PRIME TIME PLAYERS: I'm divided by this newfound glory that this tag team has seemed to find. I don't want to jump the gun and say that the push is imminent, but it sure seems that way. If it is the case, then perhaps it's the best kind of blessing for completely average team with a completely average skill set. If this was a one off thing, then it appears (yet again), that there is at least a bit of interest in the tag team division, and I'm all for that - especially when a bulk of the teams are actual teams.

WYATT...: Squash matches don't work for me. They never have unless it was Henry doing the squashes. This match was simply a placeholder for Wyatt, and considering he's been in one feud, they have got to be careful.

USOS: As alluded to above, we have at least some semblance of a tag team division still trying to poke its head out. I'm all for it.

THE CORONATION: Truly, the only person that took me out of this was Triple H, and it's not necessarily the content of what he said, as much as it is how long it took to say it all. It's nothing new, Triple H likes to drag shit on, and maybe he was very aware of the time. There were a few things I didn't like aside from that, such as the entire roster at the top of the ramp not doing anything. I get the power play, I get that they perhaps didn't want to "lose their jobs" but once the Shield attacked Bryan, I was all ready for Big Show and Henry, and maybe even Dolph to head down and help (which they did once the show stopped airing, actually). And The Shield is another thing that bothered me. These guys, once against the old guard, who only THIS YEAR were completely against Orton as anything other than compost, are now backing up those who back him up? Thankfully Orton hardly acknowledged them, showing that he at least remembered, but The Shield as hired goons of the Regime doesn't work for me. It worked for Heyman, but not for McMahon-Helmsley. They tried to allude to the differences that Triple H and Orton had in the past, and even rubbed our face in it with a Steph and Orton hug. It all seemed very 90s and I think I liked that the most. This is not new storytelling, and it CAN work out as something very, very good for Bryan and all of us...buuuuut, it can also go very badly. I guess we'll see



THE WRONG:
NOTHING



THE RIDICULOUS:
NOTHING




The 411


I was live at the show, so I don't know if my opinion would change. What I do think as of now is that it came off very average. This was also the first time I went to a three hour show rather than a two hour, and let me tell you...one can really tell. The crowd was very energetic though, and that's sayin something considering the LA crowds I've been a part of before. Watching the entirety of the arena going crazy over Bryan was a spectacle I won't soon forget.
SHOW RATING: 7.0




---
By: Shawn S. Lealos
ROH Television 08.17.13:
QUICK RESULTS:
Jay Lethal def. El Generico for TV Championship

Roddy Strong and Michael Elgin def. Briscoe Brothers by DQ

Michael Elgin def. Davey Richards, Jay Lethal, Roddy Strong, Adam Cole and Mike Mondo


THE RIGHT:
Jay Lethal and Roddy Strong's Commentary - I will admit, at times it seemed goofy to hear the two men talking in kayfabe about the matches. Normally, when I watch commentary tracks, I expect honesty, so hearing them acting like they had no idea what was going to happen was just funny. However, it kind of grew on me as the show wore on. Basically, what this 200th episode of ROH Television was about was a celebration of what came before. This meant that Jay and Roddy did picture in picture commentary of the matches and also introduced and gave a wrap up discussion after each match. As much crap as Roddy Strong gets for his promo work, I enjoyed the back-and-forth banter between the two wrestlers and it made the show a bit more interesting to watch, especially since I had seen the matches before.

And, amazingly enough, I have now wrote the ROH 4Rs for 200 episodes now, give or take a show here and there. Since this was a recap show from past shows, I am just reprinting what I said about them at the time.

Jay Lethal vs. El Generico - (Originally aired on Oct. 1, 2011) - This was a match for the TV title, and while it started off a little slow, really picked up at the end. This is a Right because of the match in general, which was really solid. It was not a four-star affair, though, because of Generico. I can only guess that they had to get to the 15 minute mark of the match and that is why Generico stalled so much throughout the match. I have never seen a match where the champ has the challenger on the mat and then just sits there and looks like he is trying to figure out what to do next. Why so much stalling Generico? However, when the match wound down it picked up and overtime was mind blowing. When they knew they had to wrap it up, both men turned it up and I loved the finish. The new ROH audience has a TV champ they recognize (as long as they watch TNA) and the match was really good overall.

Briscoe Brothers vs. House of Truth - (Originally aired on Feb. 11, 2012) - This was a fantastic tag team match. The Briscoes are just gold in the ring and both Elgin and Strong are always fun to watch. The match went for quite a while The House won meaning we might get a nice feud between the teams once the Young Bucks go away. I also loved Jay Lethal bringing in the baseball bat at the end to clear house. ** Looking back on the match, I really thought the entire end with the Briscoes attacking after the match and stealing the money was a nice touch. This was also a nice look at Elgin when he was still green.

Survival of the Fittest - (Originally aired on Oct. 27, 2012) This match was, in my opinion, one of the TV MOTY candidates. It had just about everything and everyone brought their all. People who claim that ROH no longer has much in the way of talent should watch this match. Mike Mondo, who is the lesser of all the men in the match, is a thousand times better than he ever was in the WWE and does some insane shit in his ROH matches. He pulled off a great moonsault onto the floor in this match before being the first man out. Next up, the Michael Elgin and Roddy Strong feud continued as Elgin cost Strong the match. Elgin then KILLED Adam Cole with a nice Elgin Bomb. Roddy came back and weakened Elgin, but it still took Davey Richards and Jay Lethal working together to eliminate him, helping Elgin remain a monster. That made it Davey against Lethal at the end and the locker room cleared out to watch the end. Lethal ended up winning and looked really good in doing so. Davey botched one spot at the end, but it never hurt this match at all. The right man won, everyone gave their all, and this was a fantastic television match.



PURGATORY:
NOTHING



THE WRONG:
NOTHING



THE RIDICULOUS:
NOTHING




The 411


It is hard to rank a show like this because it was just matches that I have seen before. I really like how they had the PIP with Jay Lethal and Roddy Strong, especially since they were involved in the matches on display here. However, it was a replay show. If you want to see three great matches, you can't do too much better than this on free TV. But, it isn't anything most ROH fans have not seen before

SHOW RATING: 7.5



---



YEAR IN REVIEW (PPV) by Csonka:
As a reminder, this is not a basic "how good was the show" number like a TV show, as I have always felt that a PPV is very different from a regular show. I have always judged PPV on how they built to a match, the match quality, crowd reactions to matches and angles, the overall booking, how the PPV leads into the future, PPV price and so on and so forth. I have added this in here for an explanation since so many have asked, and I have previously discussed it on podcasts. I understand that this may seem different, but that is how I grade. Obviously your criteria may be different.

Click the score of the show to go and read my review and or report from that show.

TOP PPVs:

NJPW G1 Climax Finals iPPV: 10.0


NJPW WrestleKingdom 7 iPPV - 9.9

NJPW Dominion iPPV - 9.75

NJPW KIZUNA Road II iPPV - 9.1

NJPW Invasion Attack iPPV - 9.0


ROH Supercard of Honor VII iPPV – 8.8

Dragon Gate USA Open The Ultimate Gate iPPV - 8.5

ROH 11th Anniversary iPPV - 8.5

EVOLVE 22 iPPV - 8.4

WWE Summerslam
8.2
EVOLVE 21 iPPV - 8.2

Dragon Gate KOBE Pro Wrestling Festival iPPV – 8.0


NJPW A New Beginning iPPV - 7.9

NJPW G1 Climax Semifinals iPPV: 7.8

Dragon Gate USA Mercury Rising iPPV
7.7
EVOLVE 20 iPPV - 7.6

Dragon Gate USA Enter The Dragon 2013 - 7.5

Dragon Gate USA Revolt iPPV - 7.5

ROH Border Wars iPPV – 7.4

NJPW KIZUNA Road I iPPV - 7.4

WWE Money in the Bank - 7.4

WWE Payback - 7.3

TNA Slammiversary – 7.2

TNA One Night Only: TNA 10 Reunion – 7.2

TNA One Night Only: X-Travaganza – 7.1

WWE Royal Rumble - 7.0

Dragon Gate USA Open the Golden Gate iPPV - 7.0

NJPW New Japan Cup Finals iPPV - 7.0

New Japan Pro Wrestling Dontaku iPPV - 7.0

ROH Best in the World iPPV – 7.0

Dragon Gate USA Bushido: Code of The Warrior 2013 iPPV - 7.0


Dragon Gate USA Heat iPPV - 6.9

FIP: Declaration of Independence iPPV - 6.6

FIP: Ascension iPPV - 6.5

WWE Extreme Rules - 6.25

WWE Elimination Chamber - 6.0

TNA One Night Only: Hardcore Justice 2 – 6.0

SHINE 11 iPPV - 6.0


TNA Lockdown – 5.5

TNA One Night Only: Joker's Wild – 5.5

WWE WrestleMania 29 - 5.0

TNA Genesis – 5.0

EVOLVE 19 iPPV - 5.0



If you haven't already, make sure you bookmark 411 or better yet, set us as your homepage! As always, thanks for choosing 411 for all of you pop culture needs!
The 813th edition is over…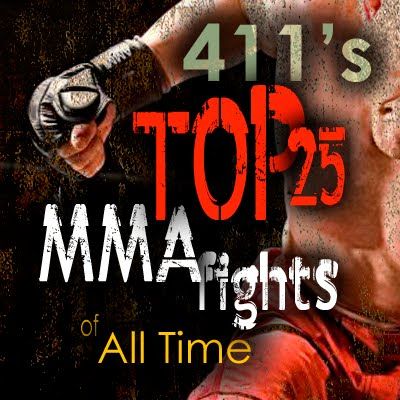 comments powered by