The Wrestling News Experience: 08.26.13
Posted by Stephen Randle on 08.26.2013

News and thoughts on Hulk Hogan getting heat for his WWE 2K14 deal, John Cena topping the PWI 500, the potential end of the Hell in a Cell PPV, a preview for tonight's Raw and more!

Monday, August 26th, 2013

From 411Mania's Canadian offices in Kitchener, Ontario, Canada, this is The Wrestling News Experience, with Stephen Randle!



Still, No Worries, Right?

Good morning, everyone, and welcome to the Experience. I am Stephen Randle, owner of a newly purchased home (assuming nothing goes horribly wrong), and apparently soon-to-be father of some sort of small child. Rest assured, my child shall be raised in a traditional nerdish upbringing, taught that video games, pro wrestling, and fantasy novels are the true path of enlightenment. Also, if it's a girl, my wife says I'm allowed to buy a shotgun for when she starts dating. Well, she didn't actually say it, but I'm sure it'll be okay.

Moving on.




Last week, Daniel Bryan tried very hard to get his hands on anyone who was involved in the plot to cost him the WWE Championship at SummerSlam, but was worn down by overwhelming numbers and left laying at the hands of the combined might of The Shield, Randy Orton, and the McMahon Family. Fortunately, most of those people were distracted on Friday, so he got in Orton's face and secured his rematch for the title at Night of Champions. Who knew it'd be that easy. In any event, Bryan probably won't be willing to wait until the next PPV to get his licks I, and you know the McMahons don't wait around for beaten men to get back up before kicking them again, so tonight could certainly be interesting.

Plus, after brawling with the Intercontinental Champion on Raw last week, CM Punk will face Curtis Axel tonight, looking to remove another obstacle in his path towards former manager and best friend Paul Heyman. Axel might seem overmatched, but you can never count someone out when Heyman has schemes afoot.

And Alberto Del Rio continues to deal with his vengeful former cornerman, Ricardo Rodriguez, who has attached himself to Mr. Monday Night himself, Rob Van Dam, in order to gain some measure of satisfaction from the World Champion. Will Del Rio rise to meet this new challenger?

Meanwhile, The Shield has demanded that Big Show and Mark Henry impress them in order to earn a shot at the Tag Team titles, but thus far, remain uninterested in facing the colossal team. Can Show and Henry force Reigns and Rollins into a situation where they must accept a tag title match? Also, Dolph Ziggler might be looking to get his hands on The Shield as well, after being forced into a handicap match against them last week.

All this, plus more from the Total Divas, Brad Maddox being useless, and The Wyatt Family continues to be creepy and vague, tonight on Raw!


Get Ready To Fly The Coop

Yes, it's time for another look into the fascinating situation that is TNA, and by "fascinating", I mean "like watching six simultaneous car accidents going over a cliff to a 0.8 rating". The latest news is more TNA talent hitting the unemployment line. And this time, it's not just GutCheck competitors, useful people are feeling the pinch as well.

This week, TNA released long time ring attendant So Cal Val. In addition, Devon, who was pinned in the big 5-on-5 match last Thursday on Impact, looks like he may be done with TNA, for real this time (at least as an in-ring competitor). But there's even bigger news, as both Ken Anderson and AJ Styles' contracts are set to expire in the coming weeks, and both men are very far apart on contract negotiations. This isn't the first time TNA has allowed talent contracts to expire before ultimately re-signing them, but given their recent bouts of thriftiness, it seems possible that at least one, and potentially both men, will move on from TNA very shortly.

Anderson, while a multi-time TNA World Champion, still hasn't really reached the potential people thought they saw in him in his early years, and while being part of Aces and Eights has put him into a more relevant position in the company, he's still far from a featured attraction. Plus, there's the little matter of the fact that the champion of the other major company isn't really his biggest fan in the world, and Anderson's best option may be to take whatever TNA will offer him to stay.

Meanwhile, there's AJ Styles, who's been essentially synonymous with TNA since Day One. He's been in their biggest angles, won every title they have multiple times, and pretty much done anything he's been asked. In fact, he was the new fifth member of the Main Event Mafia during the big match on Impact, returning to his "Phenomenal One" persona after weeks of playing the lone anti-hero role to mixed reviews. More importantly, he's still in the prime of his wrestling career, has escaped any major injuries for the most part, and can still put on high-quality matches with a variety of opponents. The downside, of course, is that he's not likely to come cheap, which has left TNA apparently taking the position that they'll let him walk away and hire some younger, cheaper wrestlers instead.

For Styles, the opportunity of WWE is obvious, but there is a very real possibility that they wouldn't be interested. While CM Punk and Daniel Bryan are showing that height isn't everything, Styles is still one of the smaller wrestlers out there, and like it or not, that will still be a strike against him. Plus, it's more than likely that Styles' first stop would be NXT, and at his age and with his established credentials, he might balk at being sent to developmental. Toss in that WWE is also probably not willing to break the bank for Styles, and he may decide that returning to the indies or Japan might be his best bet for the future. For my money, I've always wanted to see Styles in WWE, I think he could at least do decent business even if he only makes it to the midcard, and this seems like the best opportunity to get that, but I also recognize that there are still a lot of roadblocks in the way. For TNA, it will be a big blow to lose one of their mainstays, and yet another one of those "bad news" items that they can ill afford lately.

But wait, there's more!

Former TNA wrestler Jesse Sorenson did an interview this past week where he revealed that TNA didn't pay a single red cent of his medical bills. Instead, his mother was forced to help him out, to the point that she was forced to declare bankruptcy. There have been several diatribes directed towards TNA and Dixie Carter over Sorenson's treatment since his injury, and once again, I'd like to pile on.

Vince McMahon is the devil. Like, literally, he is the spawn of Satan. And yes, I'm using "literally" correctly in this case. I believe he drinks human blood, hunts unicorns in the forests outside Hogwarts, and kicks puppies in his spare time. However, Vince McMahon's wrestling organization pays for injuries suffered by their wrestlers. They also have paid for wrestlers that used to be contracted to them in the past. And we all know about their offer to pay for the rehab of any wrestler who has worked for the organization for even a single day. I'm not saying that Vince is erasing a lifetime of evil deeds with these actions, but it's really the results that matter in this case. Panda Energy could easily afford to have paid for Jesse Sorenson's medical bills. And Zema Ion's tumour surgeries, and Daffney's injuries, and Konnan's kidneys, and so many other related bills that are the cost of owning a business where your employees beat the crap out of each other on a regular basis. They, apparently, have chosen not to.

Now, I would never root for a wrestling organization to fail and go out of business. Despite what anyone thinks, I'm a wrestling fan and more wrestling options, even if they aren't quite what we want them to be, are always good to have available. With that said, this is a pretty big strike against TNA and its owners, one that makes it really hard to feel sympathy for their fight to remain a relevant #2 promotion in North America. But more than that, I feel terrible for the wrestlers, who have to go out there and put their livelihoods on the line, apparently with the knowledge that not only is the company not interested in paying them a lot of money to do so, but also that, should they get injured, there will be no help from the company they work for. That's…I don't even know how to put that into words.

Oh yeah, and Hulk Hogan is getting heat for making money indirectly from WWE due to being included in WWE 2K14. Gee, I can't imagine why.




- Apparently John Cena nearly couldn't get medical clearance for SummerSlam, but was insistent on wrestling Daniel Bryan before having surgery to repair the grapefruit growing out of his elbow. Wait, so a top talent put someone else over to take his place before leaving? When did this start happening in wrestling?

- WWE may be considering changing the Hell in a Cell PPV, removing the titular gimmick match in order to return it to being an infrequent match type for big money situations. Hi, WWE, welcome to several years ago, when every single person on the planet was saying that this was a bad idea that would water down the previously strong concept of Hell in a Cell. Now, can we skip ahead a few years to when you finally realize that you could totally do WarGames matches inside a Hell in a Cell instead of claiming it's impossible because you won't do the two ring setup?

- There is a lot of heat on Sin Cara for immediately stopping his match with Alberto Del Rio on Raw for what turned out to be a simple finger dislocation which didn't end up causing him to miss any time at all. At this point, WWE is just going to have to use some of those stem cells to clone Rey Mysterio and hope for the best.

- TNA has announced that X-Division matches will no longer be competed under Triple Threat rules, because they are once again "listening to the fans". In this case, that means they realized they only actually have three X Division wrestlers under contract (which, until this weekend, did not actually include their X Division champion).

- And John Cena topped the PWI 500 for this year, which means absolutely nothing because the entire list is specious, so if you start debating it, you're only becoming part of the problem.


1. Daniel Bryan

The man with the most to gain from Cena's injury, he has a clear path in front of him to a long main event run over the fall at the very least. And while I suspect his challenge for Night of Champions will be foredoomed to failure, the WWE Championship will not elude Bryan for too long.


2. The Shield

After floating aimlessly for a bit, Shield has some new potential feuds with Show, Henry, and Ziggler, plus they're apparently hired muscle for the McMahons, which will help their TV presence more than holding titles ever did (and I suspect they'll lose at least one of them by Night of Champions).


3. CM Punk

Planned or not, Punk going off on the fan helped play up the idea that he is so mad at Paul Heyman that he'll go off on anyone at a moment's notice. Plus, I can't be the only one who noticed that everything he said to the nameless "Fat Guy" could also have been said to a certain rotund former manager?


4. WWE Tag Division

We keep doing this dance, but on the heels of last week, the division is looking…well, sort of up again, with Shield, Henry-Show, the Real Americans, the Usos, the Prime Time Players, and the repackaged Matadores at the very least giving some semblance of a competitive field.


5. AJ Styles

Abandoning his run as Crow Sting II was probably for the best, because it had literally gone nowhere, and I'd imagine TNA is very willing to trade Styles a title shot at BFG in exchange for a signature on a new contract. After all, it worked with Jeff Hardy.


6. E.G.O.

Toss in Aries even though he's not a member, as Daniels, Kaz, and Roode continue to be the solid core of TNA, bringing entertainment, humour, and good wrestling in equal parts.


7. Sami Zayn (tie)

One of the best matches of the year took place on NXT last week, as Zayn blew off his feud with Antonio Cesaro in a blistering 2/3 Falls Match that featured moves I still have to re-watch to believe. Zayn needs to be on the main roster yesterday, forget about Sin Cara and waiting for Rey Mysterio's knees to grow back. Give Zayn the mask and set him loose, you'll have a new merch mover for kids in no time.


7. Antonio Cesaro (tie)

Cesaro has been constantly showing that he's more than the one-note tag team he's nominally part of, wrestling long, high quality matches all over WWE's lower shows, capped off by his match with Zayn, which showed off how much pure power Cesaro possesses. If they could hit on the right gimmick, Cesaro could be a big deal very quickly.


9. Fandango

I said last week I was completely behind Fandango interrupting things by dancing, so I can't not support the guy for making a silly Foot Locker ad instantly memorable.

"But can you donse in them?"


10. Ryback

This week, if Ryback shoves down an elderly grandmother backstage, he'll be in serious consideration for one of my favourite wrestlers ever.




Inactive List as of 08.19.13

WWE

- Evan Bourne, out indefinitely as of March 19th, 2012 (foot)
- Hunico, out indefinitely as of November 1st, 2012 (ACL)
- Sheamus, out 4-6 months as of August 5th (torn labrum)
- Tyson Kidd, out 4-6 months as of January 10th (knee)

TNA

- Kurt Angle, out indefinitely as of August 8th (rehab)
- Zema Ion, out indefinitely as of May 17th (appendectomy)

Transactions

- Devon, TNA, contract expired, will not be immediately renewed

- John Cena, WWE, out 4-6 months as of August 19th (torn triceps)

- Manik, TNA, officially signed to a TNA contract

- So Cal Val, TNA, released from her contract



WWE Champion: Randy Orton
- 8 day reign, defeated Daniel Bryan on August 18th (SummerSlam PPV)
- Next title defense: vs Daniel Bryan, Night of Champions PPV



World Heavyweight Champion: Alberto Del Rio
- 71 day reign, defeated Dolph Ziggler on June 17th (Payback PPV)



WWE Intercontinental Champion: Curtis Axel
- 71 day reign, defeated former champion Wade Barrett and The Miz in a Triple Threat Match on June 16th (Payback PPV)



WWE United States Champion: Dean Ambrose
- 99 day reign, defeated Kofi Kingston on May 19th (Extreme Rules PPV)



WWE Tag Team Champions: Seth Rollins and Roman Reigns
- 99 day reign, defeated Kane and Daniel Bryan on May 19th (Extreme Rules PPV)



WWE Divas' Champion: AJ Lee
- 64 day reign, defeated Kaitlyn on June 16th (Payback PPV)



WWE NXT Champion: Bo Dallas
- 75 day reign, defeated Big E Langston on June 5th (NXT)



WWE NXT Tag Team Champions: Adrian Neville and Corey Graves
- 40 day reign, defeated The Wyatt Family on July 17th NXT



WWE NXT Women's Champion: Paige
- 33 day reign, defeated Emma on July 24th NXT to become inaugural Champion

NOTE: NXT Title reigns only count what has aired on TV, not when changes occur at tapings.




TNA Heavyweight Champion: Bully Ray
- 11 day reign, defeated Chris Sabin in a Steel Cage Match on August 15th Hardcore Justice Impact



TNA World Tag Team Champions: James Storm and Gunner
- 92 day reign, defeated former champions Chavo & Hernandez, Aries & Roode, and Bad Influence in a Fatal Four-Way Match on June 2nd (Slammiversary PPV)




TNA X-Division Champion: Manik
- 32 day reign, defeated Sonjay Dutt and Greg Marasciulo in an Ultimate X Match on July 25th (Impact) to claim vacant title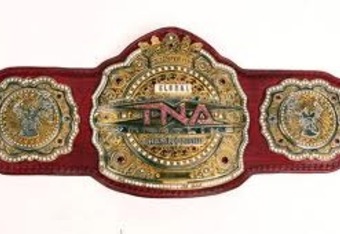 TNA Television Champion: Abyss
- 85 day reign, defeated Devon on June 2nd (Slammiversary PPV)



TNA Knockouts Champion: Mickie James
- 95 day reign, defeated Velvet Sky on May 23rd Impact




Acero has The Wrestling 6&1.

O'Connell has Buy or Sell.

Schroeder has WWE RPI Rankings.

Harder has The Professional 3.

Wright has The Heel Report.

Dino has Smart Marks.

Hiotis has The Brain Buster.

Nguyen has The Ten Count.





This week, TWNE After Dark had another very special guest, as former 411 writer Mathew Sforcina joined us to offer his thoughts and opinions on Raw and Summerslam, Sin Cara's injury ending a match early, and the PWI 500!






And this week's Co-operative Multiplayer looked at the fallout from Gamescom, including Sony announcing a release date for the PS4, plus we talk about video game movies some more, obscenely priced headphones, and I institute a scoring system to try and make things just a little more interesting!







Stealth, Inc. **COMING SOON**
The Last of Us
Call of Juarez: Gunslinger
Marvel Heroes
Hakuoki: Warriors of the Shinsengumi
Far Cry 3: Blood Dragon
Dragon Fantasy: Book One
Guacamelee!
BioShock Infinite
Dead or Alive 5 Plus
Generation of Chaos 6: Pandora's Reflection
Rocketbirds: Hardboiled Chicken
Ni No Kuni: Wrath of the White Witch
Earth Defense Force 2017 Portable




411 will have live coverage of Raw tonight starting at 8 pm EDT.

From our promotional department, I've been informed that if you really do like 411Mania and all it provides, or even just me (and really, who doesn't like me), don't forget to bookmark the site in your browser or make 411 your homepage, and tell all your friends about how awesome 411 is.

And don't forget, you can follow all of the everyday goings on in 411 on Twitter.

Stephen's Twitter
http://www.twitter.com/411mania
http://www.twitter.com/411wrestling
http://www.twitter.com/411moviestv
http://www.twitter.com/411music
http://www.twitter.com/411games
http://www.twitter.com/411mma

That's our show, I will be back next week. Also, don't forget Co-op Multiplayer this Tuesday at midnight EDT on Spreaker.com, 4PC in the Games Zone on Wednesday, and the TWNE After Dark podcast on Wednesday, airing live at around 11 pm EDT on Spreaker.com, posted on 411 shortly thereafter.

Here it is, your Moment of Buddy.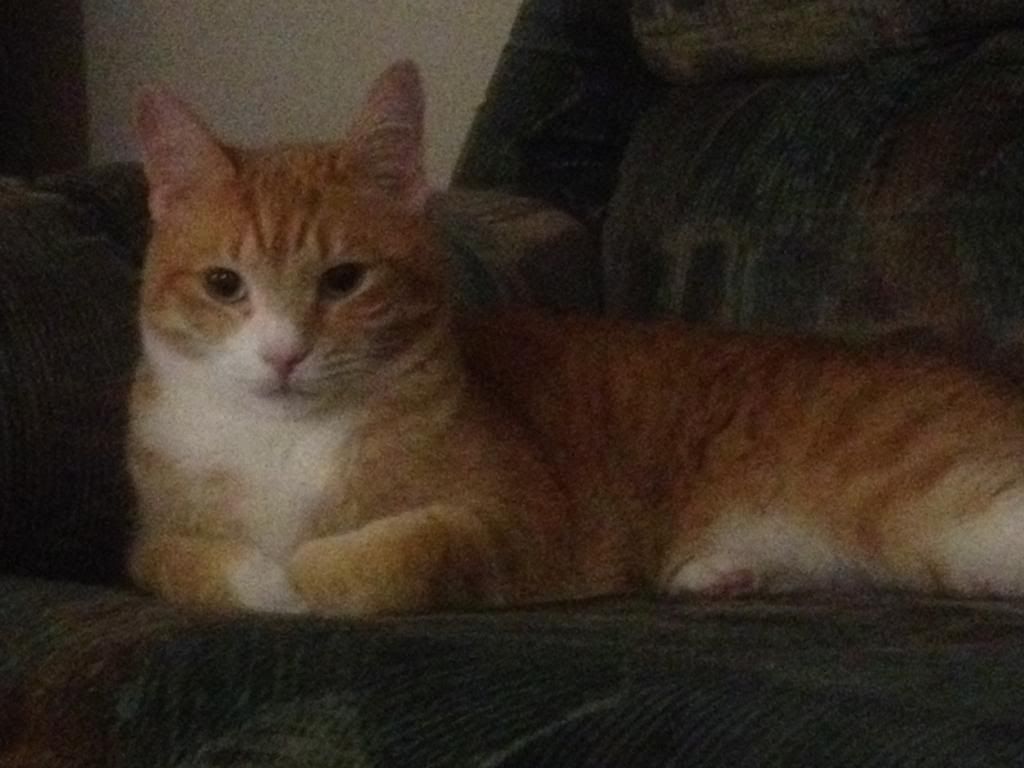 I Hope You Don't Think
I'm Babysitting For You.




Have a good one, and always be a fan.




comments powered by