SPOTLIGHTS
411's Wrestler of the Week 8.27.13: Year Nine, Week 20
Posted by Larry Csonka on 08.27.2013

Daniel Bryan looks to be the new face of the WWE, YAMATO won the Open the Dream Gate Title, AJ Styles is back to being Phenomenal and more! But who won 411's Wrestler of the Week? Find out inside!




Welcome to YEAR NINE, WEEK 20 of 411's Wrestler of the Week. A quick overview of the rules to kick things off for us as a reminder…

Each writer chooses FIVE wrestlers (although ties and tag teams are allowed) from any promotion and each wrestler gets a point total attached to that ranking. It looks a little like this…

1st - 5
2nd - 4
3rd - 3
4th - 2
5th - 1

Then we tally up the votes and the official 411 Wrestler of the Week is crowned. But wait, there's more! Each week the top SIX vote getters get a points value for their ranking which looks something like this…

1st - 15
2nd – 12
3rd - 9
4th - 6
5th - 3
6th - 1

...and they go towards the 411 Wrestler of the Year award to be announced each year around WrestleMania. This will be posted every Tuesday (the voting week runs Monday through Sunday). Let's see who wins this week…

---



Larry Csonka
1) YAMATO
After ending CIMA's incredible Open the Dream Gate Title reign, many thought that Shingo would enjoy a long run with the title himself. That was not to be the case as in a big surprise to many; YAMATO won the title during Shingo's first title defense. This was easily the biggest deal of the week to me, and why he gets the #1 spot.

2) AJ Styles: AJ Styles is back to being AJ Styles, and that is a good thing. The new gimmick wasn't working, and not only did he get a great crowd reaction, but he was the man to pin Devon in this week's big main event and send him packing from TNA.
3) The Shield: For a while they have been positioned as an afterthought, but now they are set at the McMahon family's henchmen and headed towards feuds with Henry, Show and Dolph Ziggler.
4) Daniel Bryan
5) Antonio Cesaro & Sami Zayne


MATT O'CONNELL
1) AJ Styles
The AJ Styles of old made his return this week on Impact!, complete with his old theme and his old enthusiasm. Amazingly, TNA has never seemed to understand what to do with Styles, but this week they did it: they treated him like a big deal, he won a high-profile match, and the fans dug it. Call me crazy, but last time WWE had a breakout star in CM Punk, TNA pushed Austin Aries to the moon. Now that Daniel Bryan has shown that a no-nonsense high-flying wrestler can believably main-event, perhaps TNA is finally ready to give Styles the run on top he deserves.

2) Daniel Bryan: Bryan defeated Wade Barrett in an excellent cage match on SmackDown! and he showed indomitable will in taking on the whole Shield -- who defeated both Dolph Ziggler and the Big Show earlier in the night -- in trying to get at Triple H and Randy Orton. It's good to see that Bryan's push doesn't seem to be dwindling after his title loss on Sunday.
3) CM Punk: The feud between Punk and Heyman seems to have only intensified following Punk's loss to Brock Lesnar at SummerSlam, but that makes sense; Brock was only a proxy for Heyman in the first place. On Monday, Punk had a great little segment with Curtis Axel where he reminded the entire viewing audience exactly why Paul Heyman should be afraid of him.
4) Cody Rhodes
5) Alberto del Rio


JUSTIN WATRY
1) Randy Orton
He is the new WWE Champion and is right back to his usual heel self that fans know and love. I won't call his recent face run a bust because the live crowds did always 'pop' for him. However, the man is best suited as the arrogant jerk you just want to punch in the mouth. Mr. RKO lived up to his name on both Raw and Smackdown to leave Daniel Bryan laying to close the show. Very excited to watch this all play out...

2) Daniel Bryan: On Raw, Daniel Bryan was treated as THE top star in the company, John Cena put him over like a million bucks to open the show. Randy Orton, Triple H, and the McMahons berated his character and put him down all night. Yes, that is a GOOD thing folks. Welcome to story telling! All the while, he defeated Wade Barrett on Smackdown in an entertaining steel cage main event match. Come Night of Champions, he will also get his WWE Championship rematch. What a week, huh?
3) CM Punk: Please do not tell me we have to pretend to care about Curtis Axel feuding with CM Punk for the next few months. Hopefully, WWE has somebody like Matt Morgan or Luke Gallows on standby to be the next 'Paul Heyman Guy' to take on Punk very soon...not Axel. In any event, Monday night was great stuff with this entire rivalry. Keep it up!
4) Alberto Del Rio
5) Darren Young


Ryan Byers
1) YAMATO
In what I consider to be a really unexpected title change, YAMATO defeated Shingo Takagi in the main event of this week's Dragon Gate show in Korakuen Hall. YAMATAO cut Takagi's title reign, which just began last month, surprisingly short, as he'd yet to have any successful defenses of the belt. This makes Takagi only the second man in DG history to lose the championship at that point in his reign. YAMATO was also put over strong after the match as well, as he got to run down the entire roster and had a new championship program set up with Ryo Saito. It looks like he'll be a strong heel presence on top of the company for some time to come.

2) Antonio Cesaro & Sami Zayne: Normally I don't pay that much attention to what's going on in WWE's developmental system, but that's actually where the most hyped thing in the company occurred this week, so I had to check in on the adventures of the former El Generico and the Most Money Making Man. The reports that the two of them had a potential match of the year are way overblown, but it was still a great WWE-style, free television match that reportedly has people in the company talking about how great these two are. In an otherwise-dull week in the States, that's enough for a couple of guys hanging out in developmental to catch a top spot.
3) The Shield: The breaks were put on the Shield's push a little bit over the last couple of months, but they were back in the saddle again this week, as they got to take out both Dolph Ziggler and the Big Show in convincing fashion, became the McMahon family's personal security, and got a win over Kofi Kingston & The Usos on Main Event.
4) CIBA
5) Suwama


James Wright
1) Daniel Bryan
There are several different reasons to cite a wrestler as having or being 'the best of the week'; winning a title, achieving something relative to their standing, but this week I have selected Daniel Bryan because never has it been clearer that the WWE truly are considering him as a main event player than it was this week. It is obvious that from now on it will be Bryan vs. the McMahons and as such Bryan should be considered one of the top focuses in the WWE, especially with Sheamus and Cena out for a few months.

2) AJ Styles: While it is a shame TNA never went through with whatever plans they had for AJ Styles it is better that he went back to being the Phenomenal one now rather than having the same thing happen to him as did Storm and instead be forgotten about and then relegated to a near non-existent tag division, teaming with Gunner.
3) The Shield: While the Hounds of Justice are all about taking out the old guard they are also opportunists, and working for the McMahons is a pretty big opportunity. What's more they are in some ways ushering in the 'new guard' in the form of HHH over Vince McMahon as head bad guy no. 1. HHH could easily play the bastard authority figure and having the Shield as back up could help everyone involved.
4) Antonio Cesaro & Sami Zayne
5) Joseph Parks


Jack McGee
1) AJ Styles
I am a huge AJ Styles fan, so to see him back to being the AJ Styles that made me a fan and to get the big main event win this week was great. It was a feel good moment, and the direction they needed to go with Styles.

2) YAMATO: Rained on the parade of Shingo and won the Open the Dream Gate Title. Shingo was defending the title for the first time after beating CIMA; sucks for him!
3) Daniel Bryan: Was featured on Raw at the beginning and the end and appears to be the new top baby face for now. YES! YES! YES!
4) Bobby Roode and Kazarian
5) Austin Aries


Greg DeMarco
1) Daniel Bryan
Daniel Bryan was firmly positioned as the new #1 face in the WWE, in John Cena's absence. While I don't think this is the ushering in of a new era like many are hoping, Bryan is entrenching himself as a permanent member of the upper-third of the card, with the likes of CM Punk, Sheamus, Randy Orton, etc. He'll always stay a step below Cena, but what is happening now is a career watershed for Daniel Bryan, and his is capitalizing on it with brilliance. His promo on Friday ("Randy Orton is SOOOOOOO pretty!") was phenomenal.

2) AJ Styles: AJ's reinvention of himself on Impact Wrestling was hot-shotted, and for me, it worked just fine. He's positioned to be the "savior" of TNA, and really should be in the John Cena position for the company. Couple that with the response to his contractual status, and he was closer to being my #1 than you might think.
3) Antonio Cesaro & Sami Zayn: An amazing match was put on by both individuals on this week's NXT, one of the best I've seen in 2013. These two have a great history outside of the WWE, and it showed in their feud. Zayn is roster ready, he just needs a story behind him for the eventual (post-WrestleMania 30?) call-up.
4) CM Punk
5) Austin Aries

---
THE WINNERS~!
Special Mention…CM Punk - 7 Votes


Fifth Place…The Shield (Reigns, Ambrose and Rollins) - 9 Votes


Fourth Place…Antonio Cesaro & Sami Zayne - 10 Votes


Third Place…YAMATO - 14 Votes

Your NEW Open the Dream Gate Champion!


Second Place…AJ Styles - 22 Votes

Is back to being the old AJ Styles and was the man that won the big tag match to send Devon packing from Impact Wrestling.


And 411's Wrestler of the Week is…















Daniel Bryan - 23 Votes

The new face of the WWE?




Year-End Standings~!
And here are the standings after week 20…

Daniel Bryan - 129pts.

Dean Ambrose - 67pts.

Seth Rollins - 63pts
Roman Reigns - 63pts

Brock Lesnar - 42pts

CM Punk - 41pts.

Christian - 39pts.

Chris Sabin - 36pts.

Prince Devitt - 33pts
Curtis Axel - 33pts.

Randy Orton - 31pts

Mark Henry - 27pts.

Bray Wyatt - 21pts.

Ryback - 20pts

AJ Styles - 18pts.
Bully Ray - 18pts.

John Cena - 15pts.
Austin Aries - 15pts.
Kurt Angle - 15pts.
Dolph Ziggler - 15pts.
Kofi Kingston - 15pts.
Kenta Kobashi - 15pts.
Ricochet - 15pts
Damien Sandow - 15pts.

Kazuchika Okada - 12pts.
Tetsuya Naito - 12pts.
Manik - 12pts.
Luke Harper - 12pts.
Erick Rowan - 12pts.

Alberto Del Rio - 11pts.

James Raideen - 10pts

Johnny Gargano – 9pts.
Jimmy Uso - 9pts.
Jey Uso - 9pts.
Rampage Jackson - 9pts.
Big E. Langston - 9pts.
Abyss - 9pts.
Wade Barrett - 9pts.
The Undertaker - 9pts
YAMATO - 9pts.
Jun Akiyama - 9pts.
Tamohiro Ishii - 9pts.

Mikey Nicholls- 7pt
Shane Haste - 7pt

Shingo Takagi- 6pts.
Antonio Cesaro - 6pts.
Sami Zayne - 6pts.
AJ Lee - 6pts.
Fandango - 6pts.
KENTA - 6pts.
Yoshihiro Takayama - 6pts.
Jigsaw – 6pts.
The Shard – 6pts.

Jushin Liger - 4pts.
Mickie James - 4pts.
Rob Van Dam - 4pts.
Cody Rhodes - 4pts.

Hiroshi Tanahashi- 3pts.
Suwama - 3pts.
John Morrison – 3pts.
Drew Gulak – 3pts.
Jack Swagger - 3pts.
Tito Ortiz - 3pts.
Sting - 3pts.
Hernandez - 3pts.
Chavo Guerrero - 3pts.
Seita Sanada - 3pts.

Magnus - 2pts

Paul Heyman - 1pt
Samoa Joe - 1pt
Bobby Roode - 1pt
Tiger Mask IV - 1pt
CIMA - 1pt
Kota Ibushi - 1pt
Alex Shelley - 1pt
Ethan Page - 1pt
Eddie Kingston – 1pt
La Sombra – 1 pt
El Hijo del Perro Aguayo – 1 pt



Voting began 4.16.13
Year-End Rankings Key:

WWE Contracted Wrestlers are represented in BLUE.

TNA Contracted Wrestlers are represented in GREEN.

ROH Contracted Wrestlers are represented in RED.

US Independent Wrestlers are represented in MAROON.

Japanese Contracted Wrestlers are represented in BLACK.

Mexican Contracted Wrestlers are represented in MAGENTA.

Other International Wrestlers are represented in INDIGO.

---
**PREVIOUS WINNERS**
Year One Winner: Ric Flair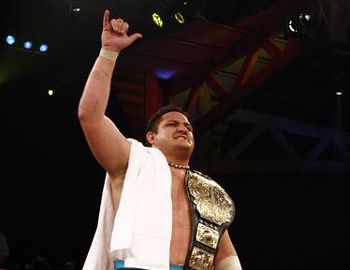 Year Two Winner: Samoa Joe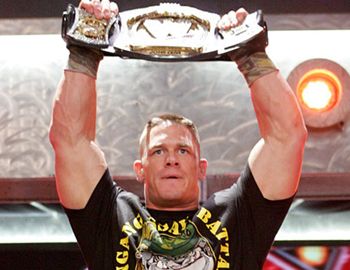 Year Three Winner: John Cena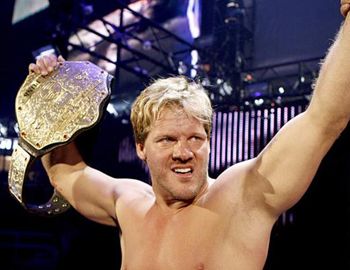 Year Four Winner: Chris Jericho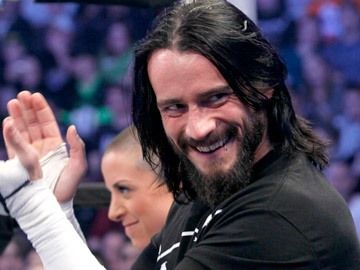 Year Five Winner: CM Punk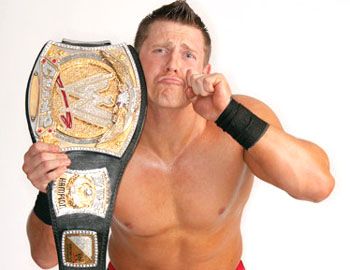 Year Six Winner: The Miz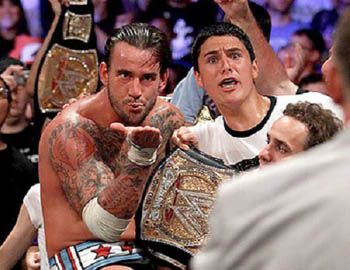 Year Seven Winner: CM Punk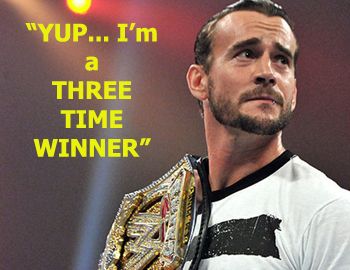 Year Eight Winner: CM Punk
comments powered by