SPOTLIGHTS
The Tuesday Communique 08.27.13: Punishment
Posted by Nick Marsico on 08.27.2013

RAW thoughts, people leaving companies on their own terms, the ridiculous cost of replica belts and an EXCLUSIVE scoop on Bill Goldberg's return!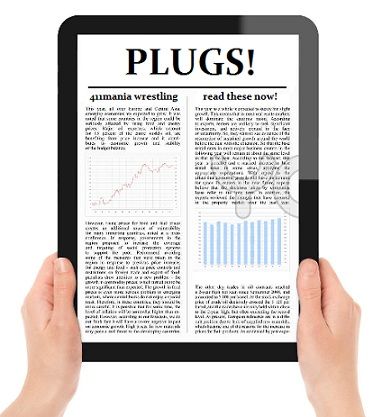 The Wrestling News Experience with Stephen Randle
The Wrestling 6&1: Katie Lea/Winter vs. Eva Marie with Tony Acero
The Professional 3: Top Spanish Announce Table Bumps with Jon Harder
The Heel Report: Corporate Makeover with James Wright
Smart Marks: Against The Grain with Dino Zuko
The Brain Buster: Summerslam 2013 - The Point of Turnaround for WWE with Phil Hiotis
The Ten Count: Top 10 ROH Performers with Jesse Nguyen
The Piledriver Report: The Screwing of Daniel Bryan - Good or Bad? with Ronny Sarnecky







WWE Monday Night RAW from Phoenix, AZ || TV Review



It's the NEW Corporation!
- People were upset when it seemed like they were The McMahons' bodyguards instead of their own men, but their first few months on TV they were secretly on Paul Heyman's bankroll! They STARTED as hired bodyguards!
- Is it true? Is this the return of the Triple H RAW-opening 20 minute promo?
- Daniel Bryan SCREWED Daniel Bryan!
- It's weird seeing them get behind Orton so strong all of a sudden. We were all talking about how he'd likely never get the belt again, and suddenly he's a main focus!
- I'm completely digging it, I just didn't expect this.
- Why does the Escalade get Triple H's music?
- Man, I was hoping Bryan would be waiting in the car. "Where to, Randy?"
- To be fair, Triple H wore a suit a lot for a few years. He was a straight prettyboy (well, as much as that nose would allow) for a while there.
- Bryan versus Rollins! Then Ambrose! Then Reigns! He's gonna run the gauntlet!


Cody Rhodes v. Fandango
- So is Rhodes v. Sandow at Night of Champions going to be for the briefcase?
- Here comes Mizdango! It's a brawl! BRAD MADDOX YOU ARE NOT TEDDY LONG!
- TAG TEAM MATCH PLAYA!


Cody Rhodes & The Miz v. Fandango & Damien Sandow
- Oh, that's Rosa Mendes? I thought it was one of the Funkadactyls.
- Shockingly, Fandango walks out again. Still digging the midcard feuds, though.


Josh Mathews is with Christian who ends up talking himself into a match with Randy Orton. Then he calls him a tool. Good times, good times. Their feud back in the summer of 2011 was awesome.


Non-title: Curtis Axel v. CM Punk
- Which assholes voted for A and B?
- Why didn't Axel just let Punk get counted out? Heyman can take a tiny beating before Axel saves his life.
- I really hope at some point we get Heyman suspended above the ring in a cage. That HAS to happen.
- The missed lariat into the back lariat is a great move. NICE kneelift from Axel as well.
- Good match, but the GTS out of nowhere was quite anticlimactic.
- Why is Heyman listening to the referees?
- It's Phoenix indy security!
- Cole: What the? Who the? Oh, it's Axel." JBL: "Well who did you think it was?" THANK YOU, John.
- The aftermath was brutally wonderful. I'm LOVING this whole angle. Plus if they keep him strong, this could MAKE Axel.


Natalya v. Brie Bella
- Jojo's rendition (if you can call it that) of the National Anthem was horrendous. My wife was amazed, saying that somehow she was both sharp and flat at the same time.
- At least the match was quick. Jojo looks absolutely clueless.
- AJ's burial of Total Divas is awesome. AND it just turned her face in Phoenix!
- Amazing promo from AJ, but good lord Bellas, know when to shut the fuck up!
- For the sake of Bryan and Cena I hope the twins aren't as grating and devoid of character in real life as they are on TV.


Non-title: Alberto Del Rio v. Rob Van Dam
- I don't know what it is, but RVD just looks right with a manager.
- Nice whif, Rob! That was ugly. ADR still sold it like a champ.
- Per Brad Maddox on THE APP, if RVD wins he gets a title shot at NoC.
- Ricardo's distraction gets the title shot for Van Dam! Match was fine and I have a feeling that the PPV match will be astoundingly average.


Josh Mathews is back, now with Ryback, which is such a dumb move for him. If the rumor is that he's turning face, why the heck are they doing this with him? I assume it will be a big redemption storyline that somehow ties in with him being a star. That could actually be pretty good, come to think of it.


Non-title: Randy Orton v. Christian
- Give 'em time and we'll get another great match from these two.
- You'd think Orton would shave the beard and grow his hair back out to play this role a little better.
- God DAMN Christian, stop it with the insane bumps! Looks like he broke his fucking back!
- Orton using the headbutt as a go-to strike is great stuff.
- Nice near fall with the spear.
- THUMB TO THE EYE! CLASSIC! Haha that was fantastic. Very, very good match here with a perfect finish.
- Bryan's got the Escalade. We all saw this coming, but it's still great. They are going FULL STONE COLD with him. Sometimes it's okay to go Full Stone Cold.


Titus O'Neil v. Jack Swagger
- With all of these tag teams, can we PLEASE get some TAG TEAM TURMOIL~! at the Night of Champions PPV?
- Geez, Titus almost broke his neck taking a bump from a simple knee to the gut.
- Did Cole say Titus was part of the fraternity "Omega Sci-Fi"?
- The Generic Big Man Spinebuster gets the win for Titus! Match was fine.


The Wyatt Family are here in a WWE.com video SO EXCLUSIVE that it's being shown on TV! I bet it's on THE WWE APP too! Good creepy video but it looks like they have no idea where they're going with him now. I assume it's a slow burn until they bring Kane back, but if they take too long people are going to forget that they abducted him in the first place.


Gauntlet Match: Daniel Bryan v. The Shield
- Renee Young tries to interview Big Show, Ziggler and Miz, but none of them have anything to say out of fear for being fired. Nice touch.
- Bryan's backflip out of the corner is never not awesome.
- Holy cow what a suicide dive! Sweet over-the-table bump from Rollins.
- Paroxysm by Rollins! What a match!
- TOP ROPE GERMAN SUPERPLEX THIS MATCH IS THE SHIT!
- BUSAIKU KNEE! Bryan wins match one!
- Ambrose is in immediately but gets caught in the YES Lock, but Reigns breaks it up. Looks like a DQ for Ambrose, but now it's a three-on-one beatdown!
- Triple H comes out to give The Shield the go-ahead for the triple powerbomb and stares down the roster, and here's Orton.
- Bryan takes an RKO to close the show again, but damn if this isn't great television.


Overall RAW Thoughts: GREAT episode. The two main angles produced a bunch of good-to-great segments and three fantastic wrestling matches and everyone else on the show delivered with what they needed to. Great wrestling, great promos and absolutely ZERO filler. Terrific episode of RAW. This is how it's supposed to be. If I have to give it any criticism it would be that the midcard stuff could use a bit more attention as it pertains to character development, but they're just doing their jobs well as placeholders while the Punk and Bryan angles tear the house down. Exhilarating show.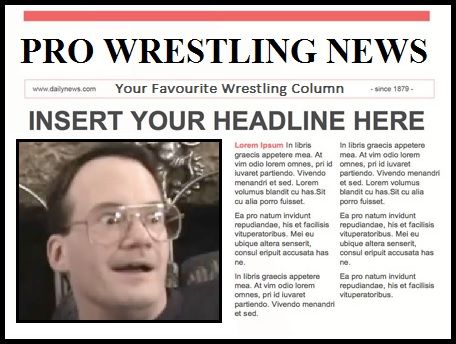 - Ted DiBiase announced that he's leaving WWE. It's a shame to see him go after such a promising start (seriously, the Legacy and DX had a couple AWESOME matches) but he's been persona non-grata since Legacy broke up and with injuries and absolutely zero character development he has pretty much fallen off the face of the earth. He is apparently going to focus more on being a father, and good on him for making that decision. I'm sure he'll do some guest shots on some indy shows here and there, and who knows, maybe he'll return some time. It was definitely a case of untapped potential, but I think he really would have shined as a tag-team lifer. Not that such a thing is an option anyway, but I believe that to be true.

- Jerry Lawler is going to be working a match in September to commemorate the 1-year anniversary of his heart attack. I'm trying to come up with some sort of joke to go with this, but I guess the story is good on its own.

- James Bronson, a recently released former developmental talent for WWE, talked about his injury on Colt Cabana's podcast. His injury apparently happened in a manner that he can't legally speak about, but it was so bad that he was nearly paralyzed. Thankfully surgery will have him eventually return to being 100%, but the most important thing that I got out of this story is a reminder that Robbie Brookside has a hand in training these guys. Him AND Regal training developmental guys? The WCW Powerplant this is not.

- Evan Bourne is training at the Performance Center! Dude's been out for like 6 years. It's like like they're going to do anything with him anyway. Maybe he should quit and be Ted DiBiase's manny.

- So Devon was the one who took the fall and is out of the Aces and Eights? He's officially gone from TNA it seems, but he's still taking bookings elsewhere. This Aces and Eights thing is going to be over at Bound For Glory, right?

- NXT is free on Hulu now. I highly suggest checking it out.

- Goldberg keeps threatening Ryback in interviews and has been continually denying an appearance at WrestleMania 30. That all but confirms Goldberg v. Ryback for 'Mania.

- AJ Styles and TNA are negotiating his contract. What's really left for him to do there? Unless he sticks around and they use him as a guy to get over and work with younger wrestlers, I'd love to see him make a return to ROH for a while and then traverse the indies. He'd probably make for a decent trainer for the WWE Performance Center, too.

- TNA sells their replica title belts for a lot of money. What the hell? While I think it's ridiculous, I can understand people spending multiple hundreds on a replica belt. But a couple thousand? Come on now.




Insanity Pro Wrestling
AR Fox v. Louis Lyndon || IPW United 2011 - March 5, 2011
From Alex Torres:
"Fox and Lyndon are quality athletes, and this match showcased that. Even then, Fox was on his way to being one of the best on the indies, and Lyndon is more than due a lot more opportunities. I would love to see a rematch down the road."
For more, please visit FreeProWrestling.com

2 out of 3 falls!
- Nicholas A. Marsico

comments powered by