SPOTLIGHTS
411 Fact or Fiction 08.29.13: Goldberg, Brooke, Bischoff, More
Posted by Steve Cook on 08.29.2013

Will Goldberg return to WWE? Does John Cena deserve to top the 2013 PWI 500? Should AJ Styles leave TNA for another promotion? 411's Justin Watry and Jack Bramma debate these topics and more in this week's Fact or Fiction: Wrestling!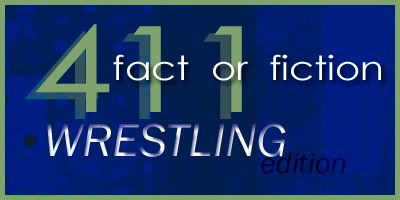 Hi, hello & welcome to 411 Fact or Fiction! I'm Steve Cook, and it's been another crazy week in the world of wrestling. All sorts of news, all sorts of topics to discuss, so let's get right to it!

Introducing first, the author of Ask 411 Wrestling…Justin Watry!

His opponent brings you the Ring Crew Reviews…Jack Bramma!


Questions were sent out Monday & Tuesday.


Participants were told to expect wrestling-related questions.

1. Bill Goldberg will wrestle in WWE again.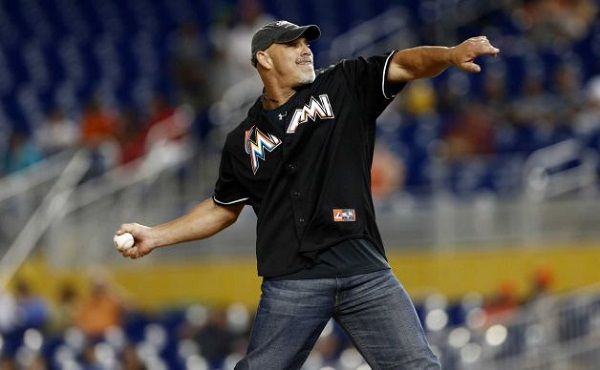 Justin Watry: FACT. I do not think Shawn Michaels will ever wrestle again. I do not think Edge will ever wrestle again. I do not think Stone Cold Steve Austin will ever wrestle again. However, for some strange reason, I do think Bill Goldberg will wrestle again. Now, will that match take place in WWE? I am going to say 'yes' but with lots of doubt. Even if he signed a Legends Deal and destroyed Heath Slater in 30 seconds (see legends last summer on Raw), that still counts as a match in WWE. Even though I am saying FACT here, it could just as easily be fiction.

Jack Bramma: FICTION. There are three ways that Goldberg could end up back with WWE in some capacity.

1.Goldberg signs a sweetheart, Brock Lesnar type deal for big money and few dates.
2. Goldberg signs a legends contract to be selected for the WWE HOF, be a talking head on a few DVDs, get his own YouTube show randomly Spearing technicians and stage hands backstage.
3. Goldberg does a one shot deal on a throwback, Old School RAW destroying Heath Slater and the rest of 3MB in record time.

But the problems with Goldberg coming back into the fold have never been burned bridges; it's always been about money. Goldberg would sign up for Wrestlemania tomorrow if WWE wanted to throw him $10 million but that just isn't happening. Option 1 isn't viable because Goldberg doesn't have the crossover, UFC background of Lesnar and therefore doesn't have the leverage to demand a Lesnar payday and wouldn't be interested in the less money they'd invariably offer him and probably have offered him several times since 2004. And he may not like the idea that he'd probably be brought in to job to Ryback. The groundwork for option 2 is already being lain with Goldberg in WWE 2K14 and the Goldberg DVD coming out later this year. But there's a big difference between signing up for a video game with WWE and wrestling for them – just ask Warrior who's no nearer to wrestling for WWE than he was 15 years ago and just like with Goldberg, the hold up isn't bad blood, it's money. Option 3 is the most likely route for Goldberg lacing up his boots in WWE again but it wouldn't happen for years down the line if ever because Goldberg still sees himself as a main-event draw worth main-event draw money and that isn't in the cards.

Score: 0 for 1

2. Ted DiBiase Jr's WWE run was disappointing.



Justin Watry: FICTION. I don't think so. Forget the laughable rumors of him being groomed to be a 'top star.' Forget the laughable rumors of him facing The Undertaker at WrestleMania. Those were never going to be true and just the usual non-sense you read online. Ted DiBiase Jr. had a couple of things going against him. First and foremost, he was a third generation Superstar. Ever rarely can kids live up to huge expectations set by their fathers/grandfathers. Yes, some have been able to - save the examples. I get it. More often than not though, the original is always better. Secondly, his promo skills/personality did not come through on a regular basis. Even during his time with Legacy, I can only remember a few instances where I jumped out of my seat and took notice of DiBiase. The rest were either solid outings of just kind of 'there' with Cody Rhodes. Finally, the man has wanted out of WWE for close to a year. Monday's news of his exit was not shocking or even very surprising - at least not to me. I have have written about this numerous times (on a different website) over the past few months. The man was looking to leave WWE and be on his own. Thus, I knew the company was not going to use him very much and simply let him walk. Both sides are on good terms, so a return down the line is always possible. The guy was just a solid guy to have on the roster with loads of potential that were going to be impossible to live up to.

Jack Bramma: FACT. I think Ted Jr.'s run on paper is respectable if unspectacular – two-time tag champ, memorable feud with DX, part of a main event stable, had his own gimmick belt, and had one of the hottest seconds in recent years and a heat magnet of a kind, Maryse. For me, however, the reason his run is disappointing is because of just how lackluster I've always seen him and how all of his success can be attributed to other people. Whether it was Orton and Cody, his dad, or Maryse, at every step Dibiase Jr. was placed with more interesting people and he came off flat and boring by comparison. When put on his own, Dibiase had poor results. After a failed face run and a few injuries, Dibiase was relegated to job status and never recovered.

Score: 0 for 2

3. Sami Zayn needs to be called up to WWE's main roster ASAP.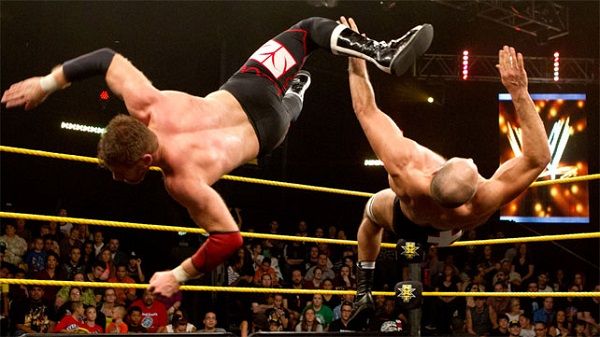 Justin Watry: FICTION. Why? So fans can start complaining about his name? Because he won't win every single title within his first month and be undefeated forever and ever and ever? Then his first loss is considered a 'BURIAL.' You know, because WWE HATES small guys! Right? No. That makes zero sense to me. Let the guy perform in FCW/NXT for awhile. WWE already has Curtis Axel, Fandango, Wyatt Family, The Shield, and a few other new acts brought up to the main roster. Just bringing up new star after new star after new star after new star does nothing for anybody. When the time is right, I'd love to see Sami on Raw and Smackdown tearing it up. Right now? No thank you.

Jack Bramma: FICTION. Fiction not because of talent but because of a crowded midcard. Zayn is super talented and one of the best in the world in the ring. But where exactly will he go? Here's a list of guys who didn't wrestle on both RAW and Smackdown this week – Mark Henry, Big E, Kofi Kingston, Kane, Wade Barrett, Antonio Cesaro, Darren Young, etc. Here's another list of guys who aren't at the Punk/Cena/DB level and only got to wrestle on one of the shows this week – The Wyatts, Big Show, Dolph Ziggler, Christian, Jack Swagger, Titus O'Neil, Ryback, Cody, etc. There just aren't enough hours of TV to feature everybody. BUT.... if they do call up Zayn, he could be a guy that Ryback treats like nothing at catering and challenges to a match and then Zayn overcomes the odds to defeat the monster for a new 123 kid-like gimmick.

Score: 1 for 3

4. AJ Styles should not re-sign with TNA.




Justin Watry: FACT. I wrote about this in the great Ask 411 Wrestling column a few times already. Thus, allow me to repeat a couple things once again. The man is in his mid-30's - just like James Storm, Austin Aries, Bobby Roode, Samoa Joe, etc. At some point, everybody has to make that tough decision. Stay loyal and stick with ROH/TNA/indy company. Or head 'up north' to try your hand at WWE for the big bucks. Could AJ Styles be the next Kaval? Sure. Could he be the next Braden Walker? Sure, but guess what? AJ Styles could also be the next Daniel Bryan. He could also be the next CM Punk. All of these guys were laughed at for signing with WWE and 'doom and gloom' was predicted. Things do not always work out like that, huh? I am sure AJ Styles is making some good-great money right now and can happily retire in 5-10 years. However, if somebody wants to wrestle in front of 80,000 fans, be seen by 4-5 million viewers each week, grab one million PPV buys, have t-shirts that actually sell, be in video games, movies, action figures, and get a nice spot in the WWE Hall of Fame one day to live on as a legend in this industry, you have to sign with WWE.

Jack Bramma: FICTION. I was fact on this the whole way until I started typing the answer. I know all the reasons why AJ shouldn't sign – he's accomplished everything he can in TNA, all of the external signs are that TNA is in trouble, etc. But let's look at this another way: there has been lots of negative news for TNA, but there hasn't been the most troubling sign that plagued ECW in its final days – guys not getting paid. If anything, it's a great sign (at least for AJ) that TNA is releasing wrestlers and talents like Devon and Brooke Hogan but still wants him and can honor their commitments.

What are AJ's other options? Go to ROH or another indy for probably less money, less dates, and less exposure? Wait in line at the Performance Center with a Will Wrestle WWE Style For Food sign behind Davey Richards? Face it, AJ's got a steady job wrestling, solid money, he's over, and he's protected booking-wise within the company which puts him in a better position than previous King of the Indies types like Reckless Youth, Low Ki, Colt, and Christopher Daniels.

Also, this isn't like the Monday Night Wars. AJ won't end up on Vince's shitlist for staying with TNA over a developmental deal from WWE if that's even on the table. He basically has nothing to lose from staying with TNA, because even if his deal falls through and TNA goes belly up tomorrow, his alternatives will be exactly the same as they were before he re-signed. Indies, WWE minor leagues, or Japan tearing it up with Devitt and Tanahashi.

Score: 1 for 4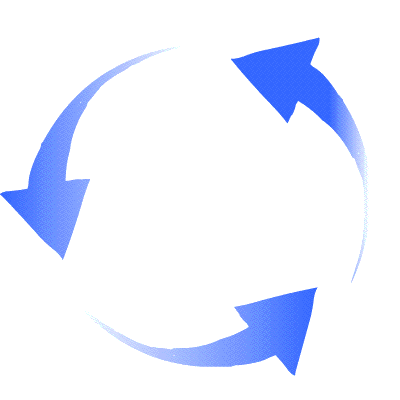 SWITCH!
5. Brooke Tessmacher is a step up from Brooke Hogan for Bully Ray.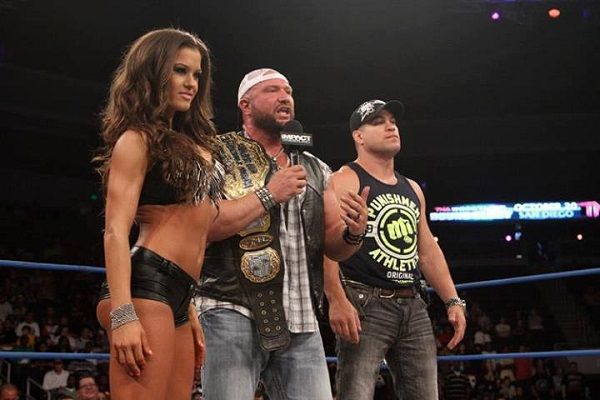 Jack Bramma: FACT. Practically anybody would be a step up from Brooke Hogan. There was a certain level of schadenfreude derived from Bully groping Hogan's daughter and making his life hell on Impact Wrestling, but that's over. Tessmacher is more attractive, more versatile, and probably costs the company less salary than anyone with the last name Hogan for playing a plot device. That said, she can still wrestle and get involved in more storylines that way which is something Brooke Hogan never could have done.

Justin Watry: FACT. Remember a little over a year ago when Brooke Hogan signed with TNA Impact Wrestling? Dixie Carter said she made that signing on her own, personally. Well, what a great move. All of that major mainstream media attention and 'name value' sure worked out! Those big Aces and 0.Eights ratings are surely very impressive in 2013. Then right as her story line is to pick up steam, he is shown the door. How lovely. Throwing Brooke Tessmacher in her spot is the typical TNA move - no logic, but SWERVE! That is what matters, right? Tricking the audience? Ask AJ Styles about his current story line thrown to the trash after wasting the past year of his career...all for a one night 'pop' last week. Wow! Back to the actual question, Bully Ray is the main heel. It could be Brooke Tessmacher or anybody else named Brooke. Anybody is better than Brooke Hogan.

Score: 2 for 5

6. John Cena deserves to be #1 in the PWI 500.




Jack Bramma: FACT. The PWI almanac with the 500 in it used to be fun reading because in the pre- and early internet days it uniquely had complete title lineages and PPV results going back years. But with the rise of the internet having the same reading materal and the almost complete destruction of kayfabe, it just doesn't mean much. One of the last times the PWI really made waves was putting Dean Malenko at the top of the list in 1997 at the height of the Monday Night Wars with Hogan, Piper, Sting, the n.W.o, Austin, Bret, Undertaker, and Shawn headlining every show. But like most symbolic acts, looking back, it seems trivial, inconsequential, and just as attention-craving as Time Magazine making "You" Man of the Year several years ago. It's nice if you're an indy wrestler and want to see your name in something you grew up reading as a sign you've made it, but that's about as much stock as the PWI has with me.

In regards to Cena and 2013, you could easily flip a coin several times switching between John Cena, Daniel Bryan, CM Punk, The Rock, Bully Ray, and maybe a few worldwide stars like Tanahashi and not come up with a wrong answer. Cena won MITB, the RR, defeated Punk for the first time ever, avenged his loss to the Rock at WM, defeated Ryback several times, Mark Henry, and gutted it out with a torn tricep against Daniel Bryan in arguably the MOTY. Cena's fine.

Justin Watry: FACT. This "PWI 500" is still a thing? That is news to me. I do not care for it at all. Why bother going through 500 wrestlers? Then fans are supposed to whine or cry about a position that is made up by 'stats' in professional wrestling. Really? "Oh no, my favorite is #45 instead of #40! Oh no! Why, oh why was 'so and so' not #237 this year?" Sorry, not my thing. Outside of the headline about John Cena being in the top spot, I could not tell you one other ranking. Just to answer the question, I will. From what I understand, wins and losses count in the list. Just by going over the 12 months in my head, John Cena seems like a very sound choice. Sure, let's go with FACT!

Score: 3 for 6

7. Jerry Lawler wrestling Austin Idol on the one-year anniversary of his heart attack is a good idea.




Jack Bramma: REDACTED. Dammit, Jim, I'm a wrestling reviewer, not a doctor. I'll preface by saying that this as far as my answer has nothing to do with the heart attack and everything to do with Jerry having nothing left to prove in a wrestling ring. Even before Lawler's health issues last year, he didn't need to step foot in a ring ever again. Save for a few things that are out of reach at this point, Lawler's accomplished pretty much everything the business has to offer even getting his first shot ever for the WWE Championship just two years ago against The Miz and lacing them up one more time against Idol won't add or subtract from his legacy. Now, it's obvious that Lawler loves the business as much as anyone this side of Terry Funk or Ric Flair, and it seems important for him to step through the ropes one more time with an old friend and foe. But judging that is way above my pay-grade and entirely a personal decision for Lawler and his family.

Justin Watry: FACT. To be honest, I flip flopped on this topic during the past few minutes. Jerry Lawler is healthy, right? He seems fine every single Monday night (cheap plug for my Raw review over at The Layfield Report HERE!). His doctors have given him clearance to compete, right? The man does not smoke or drink, right? Exactly. If everything has been laid out as safe and okay, then I am not going to tell another man how to live his life. If there were still complications and concerns, this would be a different story. However, all signs are positive. Let the man wrestle (as he already has since the heart attack). I won't watch this match nor even bother to look up the results the next day, but I wish him well!

Score: 3 for 7

8. Eric Bischoff is right when he says the IWC hurts wrestlers.




Jack Bramma: FICTION. We could go down several roads that have been hoed many times in going after this canard. The IWC is not a monolithic entity and doesn't speak with one voice – it like the rest of the internet is a melting point full of people both good and bad with opinions or ideas both good and bad. So Eric Bischoff might as well be saying that "the public" hurts wrestlers, "the fans" hurts wrestlers, etc. Now, granted, if we're going to generalize, then the IWC as much as it exists and can be written or spoken about singularly, is a niche community with diehard fans. But really what Bischoff is getting at or should be getting at is that the IWC can hurt wrestlers... when wrestlers listen and let the opinions of some internet wrestling fans change their approach to working or wrestling. Put another way, bad advice hurts wrestlers when followed. That realization should land with a resounding thud of obviousness that never seems to rattle Bischoff's echo chamber for hating the internet and part of his fanbase. Bad advice hurts everyone, not just wrestlers, and the blame is placed on the people who listen to it without adding a grain or gallon of salt. The internet, like social media, like the library, like advice columns, like internet wrestling websites and forums, like college, like anything else is a tool and can bring you worlds of knowledge or the depths of ignorance and idiocy. This is something by the way, that Triple H, put much more eloquently and effectively than me or Bischoff in his long sitdown interview with Grantland.

Justin Watry: FICTION. These last two questions were actually very tough - nice change of pace around these parts. I kid, I kid. Actually, it is all in how you 'use' the IWC. If wrestlers just complain and spout off on Twitter every time they are drunk, it is terrible. The IWC picks up on it, reports the messages, and said wrestler is cast in a negative light. Not just Twitter. Ranging from being rude at autograph signings to treating fans unfairly to just plain bad reports, it CAN hurt you. Do not even get me started on the Husky Harris or Albert chants! On the flip side, there are perfectly acceptable ways to 'use' the IWC. Have contest giveaways with Twitter followers. Send them well wishes. Take pictures with fans at every live event before the show stars. The IWC picks up on this, and suddenly you are a great guy who can earn himself more fans (which in turn means more money). Ultimately, Eric Bischoff is wrong but right in the same breath.

Final Score: 4 for 8

Jack & Justin agree half of the time. Which half are you on? Join us down in the comment section with your opinions! Thanks for reading, and we'll be back next week with more Fact or Fiction!


Remember to go to TigerFlashGames.com and play addictive, free flash games when you're bored at work, school, or whenever!


comments powered by