SPOTLIGHTS
The 411 Wrestling Top 5 09.23.13: Week 235 – Top 5 Tag Team Specialists
Posted by Larry Csonka on 09.23.2013

From Edge, Arn Anderson and Bobby Eaton to James Storm, Billy Gunn, Mike Rotunda and more, the 411 staff counts down their top 5 tag team specialists of all-time!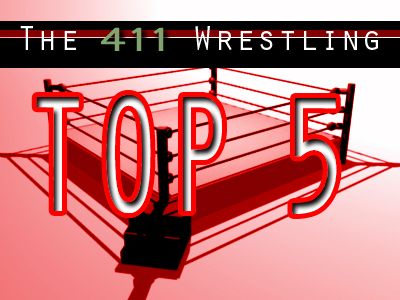 Hello everyone and welcome to 411 Wrestling's Top 5 List. We take a topic each week and all the writers here on 411 wrestling will have the ability to give us their Top 5 on said topic, plus up to three honorable mentions.

So, onto this week's topic…



The Top 5 TAG TEAM SPECIALISTS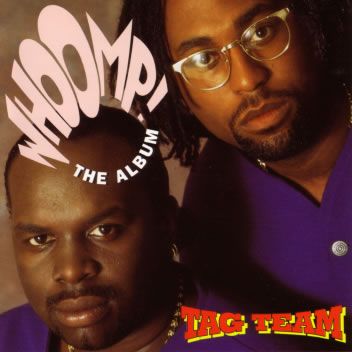 Who do you feel are the best workers in the tag team environment?




MATT O'CONNELL
5. James Storm - In these days of diminished tag team prestige, when most successful teams are just singles guys thrown together, it warms the heart to see a guy like James Storm still waving the tag team flag. In fact, if this were a list of current stars who would have made excellent tag specialists in the glory days, Storm would top my list or sure. Yes, there have been attempts to push Storm as a singles competitor, and he's been pretty good when that has happened, but it's clear that his true genius is as a tag team wrestler. He's one of those guys that seamlessly blends with his partners in such a way that he seems to have ALWAYS been with them. His iconic run with Chris Harris as AMW and his brilliant teaming with Bobby Roode as Beer Money can both lay claim to being THE best tag team TNA has ever had, and that promotion has had an improbably high number of great tag teams over its short history. He's even tag team champion right now with something called a Gunner.

4. Mike Rotunda/a/o/a - Now, here's a guy whose tag work so totally transcended everything else that he became part of three successful teams while wrestling different styles (and under different gimmicks) each time! First, he was part of the initial wave of Rock-n-Wrestling glitz as the patriotic pretty boys of U.S. Express with Barry Windham; he ventured to WCW, working a hard-nosed amateur style with Steve Williams in the Varsity Club; and he returned to the WWF to team with Ted DiBiase for a then-record-tying 3 reigns. This put Money Inc. in rare company, with such legendary tandems as the Wild Samoans, Demolition, and Fuji/Tanaka; their shared record would not be broken until the New Age Outlaws managed the feat in 1999. And would you believe that Money Inc.'s three reigns amounted to more than 100 days more than the 8 reigns of the Dudley Boyz? The things you learn on Wikipedia, I'll tell ya.

3. Bobby Eaton - Jim Cornette may have been the only thread connecting all iterations of the Midnight Express, but let's be honest: no one really counts Bob Holly and Bart Gunn. Beautiful Bobby was the constant that made that teamwork, and he paired beautifully with both Stan Lane and Dennis Condrey, and there are good arguments or BOTH iterations of the Midnights being the top two tag teams of the 1980's. But Eaton also found himself in excellent tag teams with Lord Steven "Don't Call me William" Regal and fellow tag team savant Arn Anderson.

2. Edge - I hesitate to place Edge here, since he spent much of his career as an extremely successful singles star. However, despite his absurd number of singles title reigns, he still found time to add seven tag title reigns with other partners to his already formidable seven reigns with Christian. His other partners were also rather unlike each other and Christian, proving that Edge himself was quite adept at changing his own style to complement such varied partners as Chris Benoit, Hulk Hogan, Randy Orton, Chris Jericho, and Rey Mysterio -- an improbable team that nonetheless managed to prove more than a match for technical marvels in Angle/Benoit and COUSINS in Los Guerreros in the glory days of the SmackDown! Six.

1. Arn Anderson - As you all undoubtedly read in last week's breathtaking installment of Buy or Sell -- which is an article maintained by a brilliant and humble writer who may or may not be myself -- Arn Anderson is pretty much the only choice for this spot. I hate to plug my own column, really I do, but all the basic points are covered there: he had some genetic mutation that made him perfectly suited for tag team work, whether he was in there with guys that were also tag specialists (Ole, Tully, Eaton) or guys that were better known as singles wrestlers (Zbyzsko, Borne) or guys that outright sucked (Paul Roma). He just seemed to know, instinctively, how to synthesize the move sets and athletic abilities of any given four men to generate the best match possible.


---



MICHAEL WEYER
5. Edge Given his amazing fame as a singles star, it's easy to forget just how many good teams Edge was a part of. He and Christian exploded on the scene in 2000 as tag champs with their wild comedy but backed up but stunning work in the ring, especially the TLC battles with the Hardyz and Dudleyz, holding the belts an amazing 7 times. While Edge rose well in singles work, he'd still go back to tag teams, working with Hulk Hogan for a brief reign, two each with Chris Benoit and Chris Jericho, one with Randy Orton as Rated RKO (a great throwback to heel teams of the past) and Rey Mysterio. Edge was always great to work with in the ring and could make any partner shine, especially the great ones he was given. Had he stuck to just tag wrestling, he'd be regarded as one of the best ever but his stardom was also for singles glory. Yet, he never forgot his roots as any team with Adam Copeland automatically had a huge Edge on their opponents and the fans were the winners.

4. Mike Rotunda Another guy who had the amazing ability to adapt to any sort of partner. He and Barry Windham got along great as the U.S. Express in the WWF, holding the tag titles twice against some top teams. Then he and Steve Williams upset the Road Warriors to win the NWA tag titles, a good mix of college skills and strength with some cheating. Then, he managed to make the idiotic Irwin R. Schyster gimmick work beautifully, even wrestling with a tie and when he was paired with Ted DiBiase, they went from an ad hoc team to Money Inc, the tag team of 1992-93, holding the titles three times against some major competition. Whatever the gimmick, Rotunda make it work to ensure any team he was on was a good one.

3. Bobby Eaton It takes skill to be able to switch so many partners while keeping yourself on top high. He and Dennis Condrey rose as the Midnight Express in the '80's, able to capture gold in various territories from Texas to the NWA world tag titles while engaging in their classic war with the Rock n Roll Express. When Condrey was replaced by Stan Lane, Eaton not only adapted but you soon believed he and Lane had been partners for years as they swiftly captured the U.S. tag titles and eventually the NWA World belts again. When they split, Eaton tried singles work, winning the TV title but tag wrestling was where he belonged as he and Arn Anderson captured the WCW world tag titles and he worked well with the others in the Dangerous Alliance. A reunion with Lane in Smoky Mountain provided more success while he and Regal got along surprisingly well as the Blue Bloods. Whoever his partner, Eaton could use his great flying skills and ability to take punishment to make the team a success, a great testament to his skills as a worker.

2. James Storm Some might argue him being so high on the list but you look at his history and he's proven himself big-time as a tag worker. He and Chris Harris were the backbone of the TNA tag division as America's Most Wanted, forming an instantly fantastic team with great in-ring work, including wild feuds with XXX and the Naturals. Storm also did a goofy bit where he was forced to team with Christopher Daniels for a brief reign as NWA tag champs before reuniting with Harris to win the belts a few more times. After their split, Storm hooked up with Bobby Roode, the epitome of a team that had little in common but soon formed a fantastic pairing as Beer Money would dominate the TNA tag scene as champs several times. And he's proven yet again how he can work as a tag wrestler with he and Gunner as champions, Storm good as a single worker but shining brightly as a tag star and one of TNA's best faces to help elevate anyone up nicely.

1. Arn Anderson AA may well be the most perfect midcard worker ever: Not quite main event World champ material but tearing it up with secondary titles and able to put guys over well. He had good runs as a singles star, TV champion and such but put him in a tag team and he could elevate his game big-time. He and Ole were a good rough team but he and Tully Blanchard became pure magic together, the perfect gelling of power and skill. He was able to make the usually slow Larry Zybsko look aces as the Enforcers for a tag title run and did wonders with Eaton, Austin and hell, even Paul Roma (and that's an accomplishment). Throw in his always amazing promo work and his terrific tough style and Arn was one of the best tag workers ever as no matter his partner, he truly brought his A (or maybe I should say AA) game to the table and made a match worthwhile for fans.


---



DINO ZUCCONI
5. Buff Bagwell - I know, I know. You guys hate him. I have no credibility. Whatever. I disagree with you guys. He certainly wasn't a singles specialist, right? Tag team championships with 2 Cold Scorpio, the Patriot, and Scotty Riggs show that Bagwell could keep up with good talent, or carry unremarkable talent. Let's not forget his Vicious and Delicious pairing with Scott Norton, a championship caliber team that was simply overshadowed by that *other* team the nWo had. He capped it off with one final team with Scott Steiner, that also had a nice little run. Bagwell could have a case made for being WCW's Tag Wrestler of the 90's. To be clear, this isn't saying that Bagwell was a better overall worker than some people I will not be listing; but I feel his tag team achievements absolutely deserve a listing. Besides, it was in his genes- Mom Judy is also a former tag champ herself. If reading this is the worst part of your day, well... congratulations.

4. Edge - One of my personal all time favorite wrestlers, the man I tout as the Wrestler of the Decade 2000-2009, the Rated R Superstar, Edge. Again, so many partners, so many reigns. He could tag up with anyone and get things done. A pretty easy inclusion, even if I ignored my geeky fanboy tendencies.

3. James Storm - Honestly, I feel like TNA has a roster full of tag team specialists. Daniels, AJ Styles, Robert Roode... they could all fill in spots on this list. However, James Storm was in the two absolute greatest tag teams TNA has had in their illustrious history. Chris Harris may not have been all we thought he was at the time, and Robert Roode may have proven to be better than we thought when Beer Money formed, but James Storm was the glue that held both teams together, consistently performing in solid-great matches. For the modern era, I've got my money on Cowboy as the preeminent tag team specialist.

2. Billy Gunn - Truth be told, I wanted to make him #1. I honestly feel I could make the case for him. However, he's not the worker that my #1 is overall, and so I bump him down. However, Billy Gunn won tag gold on multiple occasions with multiple tag partners. Whether he was a Smokin Gunn, one half of the New Age Outlaws, or even with Chuck, Billy Gunn was absolutely adept at tag team wrestling. Even lesser teams with Big Show and Bob Holly at least got some attention while accomplishing not much. 916 days spent as a WWF Tag Team Champion. Like I said, I could easily put Billy Gunn at #1, but this time, he's getting the runner up spot.

1. Arn Anderson - But, in the end, we all just drink the Kool-Aid, don't we? Arn was basically in a top-level team during the first sixteen years of my life. Ole, Tully, short teaming with Flair against Doom. His run with Zbysko was fun, and I enjoyed his team with Bobby Eaton as well. While some pretend Paul Roma is the worst person to ever enter a wrestling ring as far as skill goes, I don't feel that team is even close to being a bad team at all, but instead proves that Arn could basically work with any style of wrestler and make a pairing that fit on screen. And since "Greatest TV Champion in history" just doesn't have the ring it once did, I'll give Arn the "Greatest Tag Team Specialist" trophy, no problem.


---



JUSTIN WATRY
5. Ron Simmons - I think his career could be summed up in one: memorable. From start to finish, he left his mark on the business and 100 percent his WWE Hall of Fame induction. Now, here is the real kicker! He may have been a former WCW World Champion and said a simply four letter word for many stages of his WWE run, but to me - the man is best known for his tag team with Bradshaw. Whether it was the APA or part of The Ministry of Darkness, the man was one half of a legendary pairing that stood out during the Attitude Era. That is not even mentioning his tag team (Doom) with Butch Reed.

4. Arn Anderson - This is a tough choice. He is one of those guys that always deserved a roster spot, always performed well, always was worthy of television time and always was reliable in promos. However, as a single's wrestler, it was an climb for him. I know some will likely argue that, but I call it like I see it, good or bad. In any event, no matter which way you feel about Arn, he makes my top five.

3. Big Show - Strange choice? Probably. Just for his level of success, I think he makes it. For this, you have to live in the 'kayfabe' world of WWE. Show was a multi-time tag team champ with many different guys. Ranging from The Undertaker to Kane to Chris Jericho to The Miz, he was a very prominent member in the tag scene throughout his career. The guy has had a remarkable solo run as well, but do not ever forget all of his tag gold over the years...

2. Billy Gunn - I have written about this before a little bit. In the Attitude Era, SO MANY different wrestlers got a chance to shine in the main event spotlight. However, two talents just missed out: Test and Billy Gunn. We could argue all day long about 'why,' but it is irrelevant here. Billy Gunn (like others) were a fixture of the tag scene and just seemed like a perfect fit. It is just too bad he never got that one huge single's push towards the top of the card.

1. Edge - I almost feel guilty about placing Edge in the top spot. He has more than proven himself to be a main event caliber, Hall of Famer (2012 inductee) for WWE. His best work was from 2006-2011. Most of that was spent on his own. With that being said, he still made his name in the tag division and held gold with many great wrestlers. From Chris Jericho to Christian to Hulk Hogan, Edge made everything work. Comedy, serious, silly promos, serious matches, brawls, technical bouts, whatever - the man was amazing.


CSONKA's LIST FOR FUN
HM. Billy Gunn
HM. James Storm
5. Ray Stevens
4. Steve "Dr. Death" Williams
3. Ricky Morton
2. Bobby Eaton
1. Arn Anderson


YOUR TURN KNOW IT ALLS

List your Top Five for this week's topic in the comment section using the following format:

5. CHOICE: Explanation
4. CHOICE: Explanation
3. CHOICE: Explanation
2. CHOICE: Explanation
1. CHOICE: Explanation
Your heart is free. Have the courage to follow it…TO CSONKA'S TWITTER!

http://www.twitter.com/411wrestling
http://www.twitter.com/411moviestv
http://www.twitter.com/411music
http://www.twitter.com/411games
http://www.twitter.com/411mma

Have you checked out the Csonka Podcasting Network? If you haven't, you should We run anywhere from 15-20 shows a month, discussing pro wrestling, the world of MMA, the NBA, general sports, popular TV series of the past, bad movies, battle rap, interviews, MMA & Wrestling conference calls and more! Around 10 different personalities take part in the various shows, which all have a different feel; so you'll likely find something you like. All of the broadcasts are free, so go ahead and give a show a try and share the link with your friends on the Twitter Machine and other social media outlets! Running since May of 2011, there are currently over 350 shows in the archive for you to listen to.



Larry Csonka is a Pisces and enjoys rolling at jiu jitsu class with Hotty McBrownbelt, cooking, long walks on the beach, Slingo and the occasional trip to Jack in the Box. He is married to a soulless ginger and has two beautiful daughters who are thankfully not soulless gingers; and is legally allowed to marry people in 35 states. He has been a wrestling fan since 1982 and has been writing for 411 since May 24th, 2004; contributing over 3,000 columns, TV reports and video reviews to the site.
comments powered by