SPOTLIGHTS
Wrestling's 4Rs 9.06.13: WWE Raw & ROH TV Reviewed
Posted by Jack Stevenson on 09.06.2013

Daniel Bryan continued to battle the corporation, Cody Rhodes faced Randy Orton with his WWE career on the line and more! Wrestling's 4Rs breaks down the Right, the wRong & the Ridiculous of WWE Raw!


How the 4Rs of wRestling Work!
Here is a quick explanation of the 4R's. The column will run TWO times a week. We will group our feelings on the shows in various categories: The Right, the wRong and the Ridiculous. The Right is stuff that worked very well: a great promo, a great match and so on. PuRgatoRy is a section between the right and wrong. It shows equal traits from both sides that cannot be ignored and need discussed. It is not a bad place per say, as things can get remedied or go the wrong way the very next week. The wRong is what it sounds like: bad matches, bad or boring promos and so on. The Ridiculous is stuff that had no right on TV: Stupid angles and so on. And there is always a possibility of a 5th R, which is as bad as they come. This column is supposed to be analytical, and at the right time very critical of the shows, it was the whole reason it was created. This is not a "mark" column, nor a "smark" column, our goal is to analyze the show from many different fronts, reward the good and call out the bad. We will not apologize for our opinions, they are as they are, whether positive or negative.
---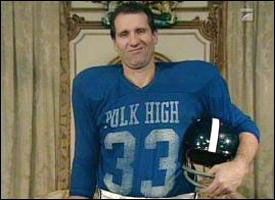 Let's rock…
By: Shawn S. Lealos
ROH Television 08.31.13:
QUICK RESULTS:
Matt Taven def. Brian Fury in a TV title match

Karl Anderson def. ACH in the world title tournament

Adam Cole def. Mark Briscoe in the world title tournament



THE RIGHT:
TV title match - There were a few things I liked about this opening match on the card. First of all, the entire thing felt old school to me, which will always get a good grade in my pages. The entire TV title situation was always one of my favorite title belts growing up. From the Mid South days through WCW, it was always a chance for lower card talent to get a chance to shine in a title match. It was the TV title that allowed names like Shane Douglass, William Regal, Arn Anderson and Steve Austin to rise to prominence. The second old school thing about this match I liked was the manager and valets interfering in Taven's match, and even when Nigel McGuinness got Truth out of the way, the valets still got involved. It was true old school interference. But, what made it even better was that Brian Fury looked good, and Matt Taven still won the match with a clean move. Yes, there was interference that kept Fury at bay when he started to come back, but Taven won with a clean move, making him look strong in a solid TV title defense.

Karl Anderson vs. ACH - ACH got into the title tournament by a fan vote, so you might have thought he could have gotten a chance to advance past the first round based on the fan's love, but that was not meant to be. However, what he did get was a chance to shine against Karl Anderson, one of the better international wrestlers competing in Ring of Honor right now. This was a match of a strong veteran against a determined upstart and they played the roles well. ACH got in a lot of solid offense and it really looked like he was going to win at times. ACH also wrestled in a more basic match without over-relying on his flip-floppy moves and it showed a new dimension, proving he is a more well rounded wrestler. Anderson got the win thanks to his veteran intelligence in the match and it was a very good tournament match.

Mark Briscoe vs. Adam Cole - I am not a huge fan of Mark Briscoe. I used to think he was pretty good in the ring, and as Jay's tag team partner, he is decent. However, as a single's wrestler he seems more like a comedy wrestler. That meant I was not looking forward to this match. Luckily, I was pleasantly surprised. No, it wasn't a fantastic technical match, but damn did they tell a good story. Mark Briscoe came into the match one day after getting a doctor's release from his concussion that Jay Briscoe gave him in their title match with numerous Jay Drillers. Mark kept frustrating Adam in the match, overcoming all Cole's moves, which led to Cole focusing on Mark's head – a heelish tactic from a baby face. It played into the more underhanded actions of Cole in his series of face offs with Roddy Strong. Finally, the end came when Mark was hurting, possibly re-concussed, and the ref kept holding back Cole. Finally, Cole said "screw it," superkicked (sucker punched) Briscoe in the face and then hit a freaking Jay Driller on Mark for the win. Adam Cole is so close to finally flipping the switch and becoming the most hated heel in Ring of Honor and this was a perfect step in that direction.



PURGATORY:
Nothing



THE WRONG:
Mark Briscoe - Early in the show, there was a backstage promo with Mark Briscoe talking crap about Internet people who claimed that the Briscoe brothers were gone from Ring of Honor, a casualty to SCUM. He then showed a piece of paper that he said was his medical release and said that SCUM was the casualties and he was there to bring the world title back to the Briscoe household. Now, I have never liked Mark's promos and this one was no different. Plus, adding in a dig at the Internet while warping it into a storyline didn't work here. They should keep the focus on the product and not take shots that non-IWC fans would even understand.

World title promo - I just wasn't a fan of this promo either. Michael Elgin started out in the ring, and he started to tell everyone that he refused to just accept the title being handed to him as the number one contender and then Kevin Steen interrupted him. The big problem here is that Michael Elgin already told us this story before and this was just a rehashing of the same old shit. Kevin Steen's promo was the best part, as usual, but all he did was talk about beating Elgin last year. Then Michael Bennett and Maria came out (Steen: "Hey, look! It's Maria and some other guy"). Bennett spouted off something strange about Mike Bennett leaving ROH but Michael Bennett is staying. Or something like that. Then Tomasso Ciampa got his awesome entrance to very little reaction. He faced Elgin and then faced Bennett – slapped Bennett back – and then faced Steen. Then Tomasso told the camera he was going to be the next champion as Nigel McGuinness ran to the ring with security to separate the three guys in the ring, who weren't even trying to fight. Very forced promo that didn't really pay off.



THE RIDICULOUS:
Nothing





The 411


Three good matches and two poor promos is what this week's Ring of Honor consisted of. However, none of the matches were great – just good – so this week is average at best. The title tournament remains a nice addition, and hopefully the matches improve even more as the weeks go on.

Show Rating: 7.0

As a reminder, I will be going by the 411 scale…

0 - 0.9: Torture
1 - 1.9: Extremely Horrendous
2 - 2.9: Very Bad
3 - 3.9: Bad
4 - 4.9: Poor
5 - 5.9: Not So Good
6 - 6.9: Average
7 - 7.9: Good
8 - 8.9:Very Good
9 - 9.9: Amazing
10: Virtually Perfect




---
By: Jack Stevenson
Raw 09.02.13:
QUICK MATCH RESULTS:
The Miz d. Fandango

Ryback d. Dolph Ziggler

The Prime Time Players d. 3MB

Randy Orton d. Cody Rhodes

Natalya vs. Naomi vs. Brie Bella went to a No Contest

Rob Van Dam d. Damian Sandow

Daniel Bryan d. The Big Show via DQ


THE RIGHT:
I am thrilled to be compared to Doink the Clown: Daniel Bryan, Randy Orton and Triple H have developed some really good chemistry together in their verbal duels, and they kicked off Raw in typically entertaining fashion. It didn't advance the storyline dramatically or anything, but it's quite enjoyable to watch all three just go back and forth with each-other, and the ten minutes just breezed by. With the Orton-Bryan title match already penciled in for Night of Champions, then as long as the crowd continues to react strongly towards all three men and they don't start to be deployed merely to kill time, then I could still watch a few more of these segments.

The Miz vs. Fandango: This turned out to be a fun little match (perhaps surprisingly if you're being unkind.) Considering both these two are known more for their abrasive personalities than their immaculate in ring talent, it seems dangerous to base this feud in the ring, but if they can keep pulling off entertaining bouts it won't be the worst thing in the world.

Cody Rhodes vs. Randy Orton: Early in the show, Cody Rhodes had the temerity to criticize Randy Orton and Triple H to their faces, and as such was forced to face the Face of the WWE one on one with his career on the line. I know that retired wrestlers stay retired for such a short amount of time that Rhodes probably made his emotional return at Summerslam 2008, but I'm still glad this angle happened- it added much needed spark and tension to a fairly flat show. The crowd were willing to suspend their disbelief and accept that this could be Rhodes' final night, it was hyped well by the announcers, and the match was pretty darn good, with some nice tense near falls and Rhodes projecting a convincing sense of desperation. The result of the match gives Orton another impressive, clean victory, and will give Rhodes an instant buzz on his return. Everyone gets over. Yaaaaay! The easiest 'right' of the show.

Breaking Bad: This has nothing to do with Breaking Bad beyond the fact that Michael Cole referenced it on commentary during this segment, but I think mentioning the smash-hit TV program will be good for the 4R's ratings. Anyway, this was actually a CM Punk promo in which he announced that he had cancer and to support his family after his death would be starting a crystal-meth program with a delinquent ex-student from the ROH Wrestling Academy, and then over the next several years (the promo lasted several years) we watched in awe as Punk slowly spiraled downwards from upstanding member of the WWE community to a cold-hearted master-criminal, and we all wondered how his dramatic story would end, and it turned out CM Punk just woke up and it was all a dream. Having ascertained this, he then cut a promo on Paul Heyman. It was nothing radical and not as good as some of his recent stuff, but still very entertaining, and it got the point across- if you buy the PPV, you will get to see me beat the piss out of Heyman. I don't think there's a wrestling fan in the world that doesn't want to see that even a little bit, which is a testament to how good this feud has been.



puRgatoRy:
Dolph Ziggler vs. Ryback: I was thinking as I watched this that, were it not for an ill-timed injury, Ziggler could potentially be Randy Orton right now. He'd be the perfect corporate champion- handsome, athletic, charismatic... I don't know where I'm going with this, since Orton's doing a darn good job in the role, but I think it's an intriguing idea, especially when you look at what he's become- a floundering midcarder, cannon fodder for the Corporation. For the second show in a row, Ziggler was beaten handily, albeit wrestling with a handicap both times. Fortunes can change quickly in wrestling, can't they? I don't have anything to say on the actual match really other than it's a shame to see Dolph struggling but his predicted match with Dean Ambrose should be great.



THE WRONG:
The Ballad of the Big Show: OK, listen, I'm all for allowing wrestlers to be sensitive, I'm all for the death of the jock and the alpha-male, but it seems like the Big Show bursting into tears when Triple H is mean to him is going to be at least a weekly occurrence now, and frankly I'm sick of it already. It might work out well with a better actor, but while Show is pretty darn good at comedy, he is not the man to portray intense moral dilemmas. He quivers and sobs and punches his friends for financial security, but I just don't care about his plight. In fairness, it's largely but not entirely Show's fault- the explanation for why he's so desperate not to lose his job was the cliched and clumsy "HE LOST IT BECAUSE, ERM, BAD INVESTMENTS" (I like to assume he couldn't do financial planning because it was too stressful and it made him cry) and that doesn't exactly hook your interest. And to be honest, the situations that traumatize him are the sort of things many wrestlers experience several times a year- seeing your friend get beaten up, having to wrestle him, having to punch him in the face- that it's hard to feel sympathy. But Show doesn't make it easier with his screwed up eyes and angsty tears, and while watching him howl certainly makes you feel uncomfortable, it doesn't really inspire emotion beyond that. I just wanted this segment to end. It was a bad ending to a disappointing Raw, and I hope this aspect of the story is rethought quickly.

The Prime Time Players vs. 3MB: I don't really get what this Prime Time Player push is meant to achieve. They're pulled ahead of the rest of the tag division, but they're well below the Shield in the pecking order and could probably only win the titles from them off a fluke. So unless that happens they're stuck in the middle of nowhere, winning pointless matches (and needlessly long ones- I like the PTP well enough but their in ring repertoire is not their strength and this drrrraaaaaaaggggggeeeed.) They need to be given something to do if they're going to get anywhere.

Natalya vs. Naomi vs. Brie Bella: OK, everyone, let me clarify something first and foremost- of course I didn't genuinely believe that AJ's sensational promo last week would herald a new golden age for women in WWE, that they'd be given more to do than look pretty and wrestle badly for three minutes, that they'd have actual, meaningful storylines that went beyond "you are the number one contender! I am the champion! Therefore I dislike you!" or "I am pretty! You are equally pretty but have a different body type and so you must be degraded!" I didn't actually believe that. But a tiny part of me wanted to believe, to believe that someone somewhere in the WWE hierarchy would have seen AJ's promo and called a meeting in which he somberly informed stunned executives and creative team members that there was now conclusive evidence that having a vagina did not inhibit your ability to be great at the wrestling, and that now their long-standing policy on vagina-owners ('ignore and hope they'll go away') would have to be radically rethought. But alas, this week was the standard low quality gruel kitchen fare of a lifeless, messy three way number one contenders match, which in turn will trigger a feud in which the champion dislikes the number one contender because of her contendership status and they pull each other's hair and have awful matches and nothing changes. If AJ's not disheartened that her superb promo last week has made no difference to the WWE, when if a male had done something similar he'd be earmarked for a push, she should be.


Rob Van Dam vs. Damian Sandow: When are they going to get to the fireworks factory? While Van Dam-Del Rio will be a good match at Night of Champions, they're not exactly building my anticipation to a fever pitch for it by having them both look at each other and occasionally cut a brief promo. Orton-Bryan was penciled in a while ago and they've been able to find purposeful things for them to do, so it's a shame the same can't be done here. Damian Sandow's losing streak is also a waste of a worthwhile talent, and while I don't think he'll be failing in his MITB cash-in, he'll need some dramatic rehabilitation for him to be taken seriously as even the World Heavyweight Champion. The match was alright, but nowhere near close to overcoming the sloppy booking.



THE RIDICULOUS:
NOTHING





The 411:

After an unexpectedly enjoyable start to the 'New Corporation' storyline, this week's episode of Raw was a noticeable step backwards. The Orton-Rhodes angle and match improved the episode considerably, but it was overshadowed by the hugely overcooked soap-opera of the Big Show and his bleeding, conflicted heart. Everything else was kind of aimless and boring- even Punk's perfectly fine promo lacked a little fire. Despite a bright start, there's much better uses of three hours than this week's Raw.

Show Rating: 5.5


As a reminder, I will be going by the 411 scale…


0 - 0.9: Torture
1 - 1.9: Extremely Horrendous
2 - 2.9: Very Bad
3 - 3.9: Bad
4 - 4.9: Poor
5 - 5.9: Not So Good
6 - 6.9: Average
7 - 7.9: Good
8 - 8.9:Very Good
9 - 9.9: Amazing
10: Virtually Perfect




---
The 817th edition is over…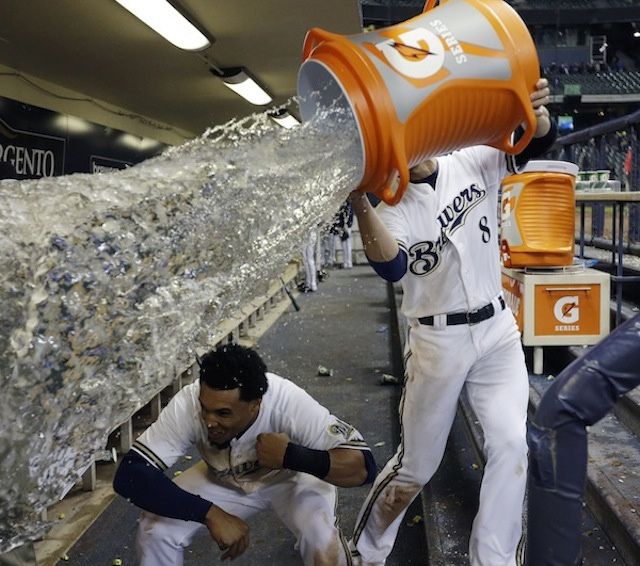 That's some Matrix shit right there!


Have you checked out the Csonka Podcasting Network? If you haven't, you should We run anywhere from 15-20 shows a month, discussing pro wrestling, the world of MMA, the NBA, general sports, popular TV series of the past, bad movies, battle rap, interviews, MMA & Wrestling conference calls and more! Around 10 different personalities take part in the various shows, which all have a different feel; so you'll likely find something you like. All of the broadcasts are free, so go ahead and give a show a try and share the link with your friends on the Twitter Machine and other social media outlets! Running since May of 2011, there are currently over 350 shows in the archive for you to listen to.



Your heart is free. Have the courage to follow it…TO CSONKA'S TWITTER!

http://www.twitter.com/411wrestling
http://www.twitter.com/411moviestv
http://www.twitter.com/411music
http://www.twitter.com/411games
http://www.twitter.com/411mma
comments powered by