SPOTLIGHTS
The Brain Buster 09.07.13: Is Darren Young's Push Deserved?
Posted by Phil Hiotis on 09.07.2013

An investigatory and reflective column looking at WWE's response to Darren Young's coming out, as well as Phil's personal struggles pertaining to his push.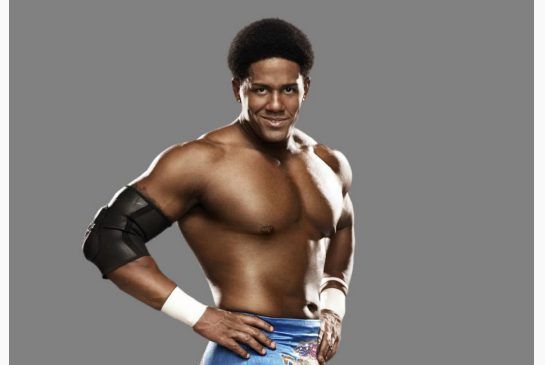 Days before Summerslam, WWE Superstar Darren Young came out candidly as a homosexual to the world. His manner of delivery was eloquent, as he announced it nonchalantly and confidently. I remember the event quite well because my non-wrestling fans were barraging my email with links to the story and asking my opinions of the matter. "Of course I think it's great. As long as he's not hiding himself and came out on his own terms, then of course it's great." After that I would try to explain the history of wrestlers like Pat Patterson, who were also openly gay; however, as is the case with most non-wrestling fans, you begin telling them about something that precedes the Rock, and they have a very short attention span for it. Regardless, Darren Young's coming out showed WWE in a progressive mindset when it comes to the issue of homosexuality.
I will admit, I was a bit worried about how WWE would handle the issue. Not that they would fire Darren Young or comment homophobically about; I was worried about them making a show of Darren Young's sexuality. I was worried they would parade him around on television, screaming from the mountain top "Look at us! Look at how forward thinking we are! Look how we take care of our own! Notice us, American media!" I was worried that would do something akin to Jerry Lawler's heart attack and near death. "Worst case scenario," I thought to myself, "they'll bring him out to YMCA and have a giant cake shaped into a penis on stage." Believe me, from my prior loyal years of wrestling, I was expecting a bit of the worse.

My vigilance with professional wrestling actually paid off this time around, as he was not paraded around, they did not make promos for him, and they did not bring him out so we can all applaud him (but more accurately, applaud WWE). They didn't do any of that. They did yet another admirable thing: they didn't do anything. There was not a mention of Darren Young's coming out – I don't even think he was on the program that night. WWE ran its product business as usual. They treated Darren Young's coming out as if it was nothing out of the ordinary, at least on screen. I applaud them, as it was the right move to make.




I believe it was the right move for a simple reason. I believe using Darren's coming out as a marketing plan would be an even worst gesture than WWE cutting ties with him. Yes, professional wrestling is well known for crossing the boundary into people's personal life (one need not look further than last year's Wrestlemania for such an instance), but their treatment of Darren's homosexuality on screen showed them as a truly progressive company. It was a brilliant move. Treating his coming out as nothing out of the ordinary is the best way to truly show that the company supports Darren and his decision.

WWE's handling of the situation was only step one of my worry. I was also worried about how the fans would receive him. There are many instances where a "faggot" chant was started for Goldust; would it be out of the realm of possibility for something similar to happen for Darren Young? "It's a different time now," I thought to myself. And it truly is. We, as a nation, have become very politically correct when compared to the mid to late 90s. It reflected in the audience's reaction to Mr. No Days Off. When he and his partner's music hit for their entrance – a team that were heel, mind you – they were cheered and celebrated. They were the babyfaces now. It made me proud that the audience is so accepting of Darren Young. I was proud because wrestling fans are not generally known to be the most open minded fans. I won't take myself out of the equation. Here: there is absolutely nothing that can happen or someone can say that will convince me that the Miz is a good professional wrestler. That is my close minded wrestling opinion. Miz could wrestling a 5 star match at Wrestlemania, and I will still tell you that he does not have the coordination to have Ric Flair's Figure Four Leg Lock. So, for this generalized group, to congratulate someone's tough decision to come out as gay made me proud to be a wrestling fan. I was; however, confused at why exactly they were cheering Darren Young and Titus O'Neil.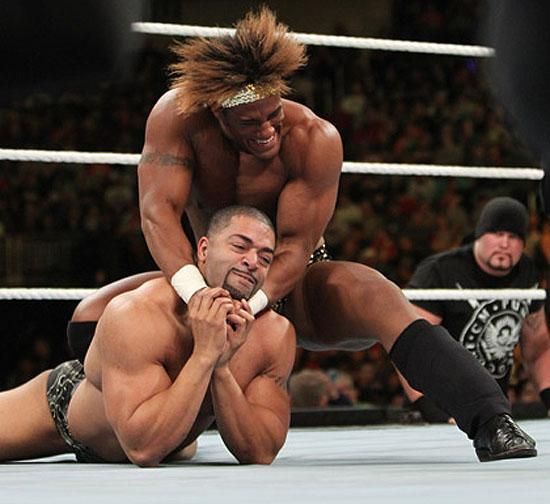 Why am I confused over their cheering of the Prime Time Players? It's not like I expected them to repeat their past "faggot" chants, or burn a rainbow in the crowd. I was more confused at their approval because the Prime Time Players are heels. They have been heels for a while. They have not done anything on screen to show them as anything but heels up to this point. So why are they being cheered? Yes, Darren Young performed a very brave action; however, his character did not do anything brave. His character did not come out as gay. As far as I know, his character is not gay, or at least still in the closet. When I applauded WWE for not making a big deal or showcasing Darren for his sexuality, it truly is a double edge sword. Yes, I believe it's the right thing to do, but not making mention of Darren's recent actions in kayfabe means the quality that people admire Fred Rosser for is not present for the WWE character Darren Young. Yes, CM Punk is straight edge in real life. Yes, Daniel Bryan was vegan in real life. The difference between these characters and Young is that those qualities were written into their character while his was not afforded the same instance.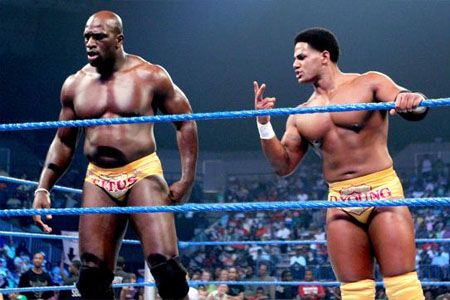 Where we find ourselves today is a rumored match between the Prime Time Players and the Shield for the WWE Tag Team Championships. I would not have imagined this match even a month ago happening so soon; however, circumstances change quickly in professional wrestling. The Prime Time Players have recently become very over with the audience and they are rumored to be receiving a great opportunity. My question – and believe me I still don't know the answer to it – is do the Prime Time Players deserve the opportunity. Not more than three weeks ago, the crowd and company seemed very in different towards them. After Darren Young's decision, both have changed for the better for the team. So, do they deserve the shot over teams like the Usos, who had a great match with the Shield, or the Real Americans, who, while I'll admit my bias for Cesaro right here and now, have showed inventive tag team moves and creativity. The Prime Time Players have been a tag team longer than the Real Americans and were receiving about the same television time as the Usos prior to their push during Money in the Bank. As great as I feel about Darren Young personally, I can't say I know anything about his character or Titus, other than they're pretty goofy, have a cool dance, and Titus' uncle is not understood by the WWE Universe. On the other hand, I would rather the WWE build its established tag teams rather than just have the Shield face two random upper echelon Superstars. In one aspect, I don't feel the characters have been developed enough to fill this spot with the Shield, in another aspect, how much do I really know about the Usos? They would be stupid not to take an opportunity like this – that I can decisively say.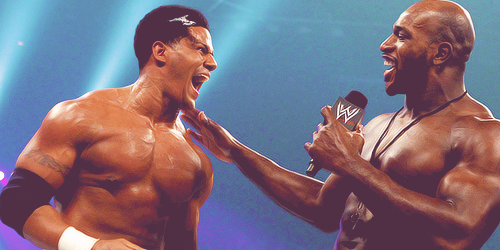 I ask myself why I'm so indecisive on the Prime Time Players. Why can't I reciprocate the great feeling I had when WWE and its universe accepted Darren's sexuality in the aspect of the Prime Time Players' opportunity. Yes, I am biased towards one wrestler in a different tag team. Yes, I would like to see a certain tag team rematch the Shield. Yes, I will admit, in the past, I didn't think that the Prime Time Players were as talented as others. I want them to improve and should applaud this opportunity, but the lack of on screen character or even just on screen time makes me hesitant. I can only hope that the opportunity will lead to a further development of the characters and will help develop Darren Young.

comments powered by