SPOTLIGHTS
The Wrestling News Experience: 09.09.13
Posted by Stephen Randle on 09.09.2013

News and thoughts on Batista discussing a potential WWE return, a preview for tonight's Raw, wrestling returning to the Olympics, the Bound for Glory Series heading for an ending and more!

Monday, September 9th, 2013

From 411Mania's Canadian offices in Kitchener, Ontario, Canada, this is The Wrestling News Experience, with Stephen Randle!



Providing Wrong Opinions To The Internet Since 2003

Good morning, everyone, and welcome to the Experience. I'm Stephen Randle, and yes, it's back to school for all those of the appropriate age. Trust me, kids, enjoy going to school while you can, because you will absolutely miss it when all you have to look forward to every day is work. At least school occasionally lets you do cool things like finger painting. Man, I went to an awesome university.

Moving on.




Tonight, Raw will be live from Toronto, Ontario, Canada, so the first time in far too damned long, I'll be attending a live WWE show. Anyone who wants to hang out, shoot me an e-mail and we can get a soft pretzel or something. Or if you want to shower me with gifts, that's cool too. Also, Edge will be there, and so of course I'll be rocking my Edge hockey jersey, because it's cool and also because it's been so long since I've been to a live event, I have no other wrestling t-shirts of anyone who's currently active with the company. I hope I can pick up either CM Punk's AC DC-inspired shirt or the Wyatt Family one. Because I'm not a big enough body type to pull off the Hawaiian shirt, and I want to support the gimmick somehow, that's why.

Anyway, last week Daniel Bryan was left laying by the combined efforts of Randy Orton, Triple H, and The Shield. I feel like I should just start copy/pasting that every week at this point. Although this time, they decided to use one of their biggest opponents to do the dirty work, essentially blackmailing The Big Show into knocking Bryan silly with a KO Punch. Maybe this week, someone, somehow, will find a way to make sure that Daniel Bryan ends an episode of Raw standing strong against the corporate forces aligned against him.

Plus, Triple H put Cody Rhodes in a bad situation against Randy Orton last week, and ended up ignominiously firing the erstwhile son of the son of a plumber. However, this week, Raw GM and known spineless toady Brad Maddox has decreed that if Cody's brother Dustin "Goldust" Rhodes can beat Randy Orton in a singles match, and if Cody apologizes for what he said last week, he can have his job back. Somehow, even if a miracle occurs in the first condition, I don't see Cody offering an even halfway decent apology for speaking his mind, but I guess we'll see.

Meanwhile, CM Punk promised that his handicap elimination match against Curtis Axel and Paul Heyman will be less a wrestling match than a good, old-fashioned fight, Ryback continued to beat up those smaller than him, and Alberto Del Rio kept coming up on the short end of the stick against Rob Van Dam. We're in the last week before Night of Champions, and matches can still be made for the PPV, so we might see some big developments tonight on Raw!

But probably not, because Monday Night Football starts tonight as well. Dammit, I'm going to placeholder show!




- The IOC has officially voted to return amateur wrestling to the Olympics, after dropping it in a controversial decision a few months back. Of course, bringing back wrestling totally negated the entire plan of freeing up slots to bring in new sports that might attract new viewers, and it ended up screwing baseball/softball over for another four years, but hey, I can totally understand why they tried to turf wrestling instead of rhythmic gymnastics or dressage.

- WWE has cancelled an upcoming house show tour in Spain, apparently because the John Cena injury has left them with no one else to headline those shows, despite Raw currently being written to feature popular stars CM Punk and Daniel Bryan. Did anyone else feel that? It was like a cold breeze and a quiet voice muttering the word "Dooooooooooom".

- To approximately no one's shock, AJ Styles won a last chance Gauntlet match to become one of four men in the semi-finals of the Bound For Glory series, which will totally mean a lot, because they'll likely be the one who gets to finally take down Bully Ray at Bound For Glory, ending his reign of terror over the TNA World Title. Oh, wait, Chris Sabin already did that over the summer for a few weeks. Well, I guess at least they'll be the catalyst for breaking apart the dominant Aces and Eights faction. No, actually, they've been falling apart on their own, with Devon being forced out a couple weeks back, and VP Ken Anderson creating a power struggle, which has caused a visible rift between Ray and the rest of the group. Dammit, TNA, all we wanted was for you to write a good ending to your year-and-a-half-long storyline. Was that too much to ask?

- Jim Ross said on Twitter that he believes that the Internet Wrestling Community is "far from" a harmful influence on the wrestling business. But then he went and said he likes Total Divas, so his compliment feels horribly tainted. I'll still take it, but I feel dirty. Dirtier than usual. You know what I mean.

- Apparently the plan is for both John Cena and Sheamus to make surprise returns at the Royal Rumble, probably as part of the Rumble match. Well, I could have told you that already, but then, not everyone runs an injury list feature in their column. Anyway, in four months, everyone pretend you're surprised.

- Word is that The Miz will be marrying Maryse in February. Don't do it, Maryse! He's not even Canadian! We can't lose another one to those assholes south of the border! You're diluting the brand!

- Meanwhile, Randy Orton may be dating Jo Jo, the Total Diva so talented that they won't even let her perform a single wrestling move in the ring, lest she destroy the very fabric of this business beyond repair with her awesomeness. At least now they won't have to hire another different woman to play his wife.

- The Rock is in talks to star in a film being co-financed by WWE, because he figured he's already been in several dozen successful movies this year, and that's quite enough of that, thank you.

- TNA is looking for a new social media manager. The job calls for maintaining TNA's presence on various social media sites such as Facebook and Twitter, as well as taking away Hulk Hogan's smartphone so he can stop making statements on the Internet.

- And Batista has said that he wants people to stop asking him when or if he's going back to WWE. Man, has he totally forgotten about the wrestling business? People still ask Edge when he's going to wrestle again, and he's done everything short of post x-rays showing exactly where the cracks in his spine that make it physically impossible for him to wrestle are.


1. Edge

Man, WWE has been ending their shows on such depressing notes, I'm so worried about Bryan's story playing out badly, and word is that tonight's show won't even try to do something big in order to compete with MNF. But, there will be Edge. So everything is right with the world.


2. Big Show

I'm sorry, it is not easy to cry on cue, and even harder to make it look real, but if there's one man who can cry convincingly and not be mocked for it (because really, even if he's crying, he's still a 450 pound giant), it would be Show. Don't listen to Steph, those acting classes have paid off, and there will be movie roles in the future for Show.


3. Cody Rhodes

I won't go so far as to say that this angle "saved" Rhodes' face turn, which had not taken off like some of us hoped, but it did pretty much rocket Cody into a relevant position on Raw, potentially (and likely) leapfrogging Ziggler in the line of guys who will ultimately align with Daniel Bryan in the resistance against their corporate overlords.


4. AJ Styles

I'm sure I've said it before, but Styles is the prohibitive favourite to take the BFG Series and ultimately dethrone Bully Ray. Of course, you can ask James Storm how the logical storyline progression worked out for him last year.


5. Seth Rollins

Well, at least they're being smart about which Shield member they should match up with Bryan on a semi-weekly basis. The Shield isn't breaking up anytime soon, but eventually, we will more than likely get a whole lot more Rollins singles matches, and they'll be pretty darned good.


6. CM Punk

Speaking of things I should just copy/paste, CM Punk cut a great promo on Monday night. If he weren't ultimately going to have to face Curtis Axel, I'd be incredibly hyped for his upcoming PPV match. Okay, I still am, mostly.


7. Prime Time
Players

We can play "well, he's only getting the push because he came out" all we want, but really, anyone's push in wrestling comes down to "he's only getting the push because…", so I'll take an entertaining tag team on TV every week no matter how they get there. And frankly, it's not like the bullfighting gimmick is going to set the world on fire, so hope that the PTP stay hot in the eyes of those in charge.


8. The Wyatt Family

Finally, they address the "Where is Kane?" question. We didn't get any answers, but if you were expecting answers out of Bray Wyatt, you really haven't been paying attention.


9. Sami Zayn

He's the top contender to the NXT Title, but at this point, that seems below where he should be right now. As in, he should really be on the main roster. Like, yesterday.


10. Goldust

The coin is in the air, which Dustin Rhodes will show up on Raw tonight? Will it be motivated Goldust, or that fat guy who hung around TNA doing "legally prohibited from calling it Goldust" for far too long? You know what…it could really be anybody under that face paint…hmmm…




Inactive List as of 09.02.13

WWE

- Evan Bourne, out indefinitely as of March 19th, 2012 (foot)
- Hunico, out indefinitely as of November 1st, 2012 (ACL)
- John Cena, out 4-6 months as of August 19th (torn triceps)
- Mark Henry, day-to-day as of September 1st (hamstring)
- Sheamus, out 4-6 months as of August 5th (torn labrum)
- Tyson Kidd, out indefinitely as of January 10th (knee)

TNA

- Kurt Angle, out indefinitely as of August 8th (rehab)
- Zema Ion, out indefinitely as of May 17th (appendectomy)

Transactions

- Christian, WWE, out indefinitely as of September 2nd (concussion)

- Tyson Kidd, WWE, returned to house show circuit



WWE Champion: Randy Orton
- 22 day reign, defeated Daniel Bryan on August 18th (SummerSlam PPV)
- Next title defense: vs Daniel Bryan, Night of Champions PPV



World Heavyweight Champion: Alberto Del Rio
- 85 day reign, defeated Dolph Ziggler on June 17th (Payback PPV)



WWE Intercontinental Champion: Curtis Axel
- 85 day reign, defeated former champion Wade Barrett and The Miz in a Triple Threat Match on June 16th (Payback PPV)



WWE United States Champion: Dean Ambrose
- 113 day reign, defeated Kofi Kingston on May 19th (Extreme Rules PPV)
- Next title defense: vs Dolph Ziggler, Night of Champions PPV



WWE Tag Team Champions: Seth Rollins and Roman Reigns
- 113 day reign, defeated Kane and Daniel Bryan on May 19th (Extreme Rules PPV)



WWE Divas' Champion: AJ Lee
- 78 day reign, defeated Kaitlyn on June 16th (Payback PPV)
- Next title defense: vs Brie Bella, Natalya, and Naomi, Night of Champions PPV



WWE NXT Champion: Bo Dallas
- 89 day reign, defeated Big E Langston on June 5th (NXT)



WWE NXT Tag Team Champions: Adrian Neville and Corey Graves
- 54 day reign, defeated The Wyatt Family on July 17th NXT



WWE NXT Women's Champion: Paige
- 47 day reign, defeated Emma on July 24th NXT to become inaugural Champion

NOTE: NXT Title reigns only count what has aired on TV, not when changes occur at tapings.




TNA Heavyweight Champion: Bully Ray
- 25 day reign, defeated Chris Sabin in a Steel Cage Match on August 15th Hardcore Justice Impact



TNA World Tag Team Champions: James Storm and Gunner
- 106 day reign, defeated former champions Chavo & Hernandez, Aries & Roode, and Bad Influence in a Fatal Four-Way Match on June 2nd (Slammiversary PPV)




TNA X-Division Champion: Manik
- 46 day reign, defeated Sonjay Dutt and Greg Marasciulo in an Ultimate X Match on July 25th (Impact) to claim vacant title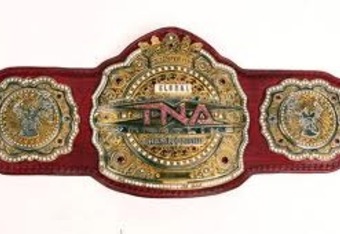 TNA Television Champion: Abyss
- 99 day reign, defeated Devon on June 2nd (Slammiversary PPV)



TNA Knockouts Champion: Mickie James
- 109 day reign, defeated Velvet Sky on May 23rd Impact




Acero has The Wrestling 5&1.

O'Connell has Buy or Sell.

Schroeder has WWE RPI Rankings.

Harder has The Professional 3.

Hiotis has The Brain Buster.

Dino has Smart Marks.

Daniels has The Ten Count.





This week on After Dark, I talk about the many and varied ways the Daniel Bryan storyline could play out, as we try to figure out if it will end at Hell in a Cell, or go all the way to WrestleMania. Plus, we look at the eventual Shield breakup, sites of future Manias, and future opponents for CM Punk!






And coming up this week on Co-operative Multiplayer, our players will be sure to have opinions on Microsoft announcing the XBOne's release date, Illumiroom not being a retail product, and the $10 upgrade plan for cross-gen console games! Plus, our players, as always, will compete for points and ultimate victory!





One Piece: Pirate Warriors 2 **COMING SOON**
Stealth, Inc.
The Last of Us
Call of Juarez: Gunslinger
Marvel Heroes
Hakuoki: Warriors of the Shinsengumi
Far Cry 3: Blood Dragon
Dragon Fantasy: Book One
Guacamelee!
BioShock Infinite
Dead or Alive 5 Plus
Generation of Chaos 6: Pandora's Reflection
Rocketbirds: Hardboiled Chicken
Ni No Kuni: Wrath of the White Witch
Earth Defense Force 2017 Portable




411 will have live coverage of Raw tonight starting at 8 pm EDT.

From our promotional department, I've been informed that if you really do like 411Mania and all it provides, or even just me (and really, who doesn't like me), don't forget to bookmark the site in your browser or make 411 your homepage, and tell all your friends about how awesome 411 is.

And don't forget, you can follow all of the everyday goings on in 411 on Twitter.

Stephen's Twitter
http://www.twitter.com/411mania
http://www.twitter.com/411wrestling
http://www.twitter.com/411moviestv
http://www.twitter.com/411music
http://www.twitter.com/411games
http://www.twitter.com/411mma

That's our show, I will be back next week. Also, don't forget Co-op Multiplayer this Tuesday at midnight EDT on Spreaker.com, 4PC in the Games Zone on Wednesday, and the TWNE After Dark podcast on Wednesday, airing live at around 11 pm EDT on Spreaker.com, posted on 411 shortly thereafter.

Here it is, your Moment of Buddy.






Buddy Won't Be At Raw.
Buddy Doesn't Make Public Appearances.




Have a good one, and always be a fan.

comments powered by