SPOTLIGHTS
411's Wrestler of the Week 9.10.13: Year Nine, Week 22
Posted by Larry Csonka on 09.10.2013

Cody Rhodes became the talk of the WWE Universe, Hiroshi Tanahashi won CMLL's annual Universal Champion Tournament, AJ Styles took the top spot in the TNA BFG Series and more! But who won 411's Wrestler of the Week? Find out inside!




Welcome to YEAR NINE, WEEK 22 of 411's Wrestler of the Week. A quick overview of the rules to kick things off for us as a reminder…

Each writer chooses FIVE wrestlers (although ties and tag teams are allowed) from any promotion and each wrestler gets a point total attached to that ranking. It looks a little like this…

1st - 5
2nd - 4
3rd - 3
4th - 2
5th - 1

Then we tally up the votes and the official 411 Wrestler of the Week is crowned. But wait, there's more! Each week the top SIX vote getters get a points value for their ranking which looks something like this…

1st - 15
2nd – 12
3rd - 9
4th - 6
5th - 3
6th - 1

...and they go towards the 411 Wrestler of the Year award to be announced each year around WrestleMania. This will be posted every Tuesday (the voting week runs Monday through Sunday). Let's see who wins this week…

---



Larry Csonka
1) Hiroshi Tanahashi
This week Hiroshi Tanahashi won the annual Universal Champion Tournament by defeating Rush in a 2 of three falls match. The tournament features all 16 champions in the CMLL promotion, which makes Tanahashi the best of the best in the CMLL universe.

2) Shelton Benjamin: In the semi-main event of the latest NJPW show, Benjamin Minoru Suzuki, TAKA Michinoku & Taichi defeated Shinsuke Nakamura, Tomohiro Ishii, Toru Yano, & Jado in an elimination tag match. Benjamin was clearly booked as the star of the match, and scored the last two eliminations, defeating Ishii and Nakamura in consecutive falls.
3) Michael Elgin: Outstanding performance in a victory over Paul London on ROH TV. The victory also gets Elgin one-step closer to the ROH Title.
4) AJ Styles
5) Cody Rhodes


JUSTIN WATRY
1) Cody Rhodes
Was this the biggest week in Cody Rhodes' career? Maybe. He has feuded with DX, won the IC Championship, and even holds a victory over Rey Mysterio at WrestleMania. However, what happened on Raw last Monday night may eclipse everything. Cody fought WWE Champion Randy Orton in a great match and lost. Afterwards, HHH fired him. Upon leaving the building, he delivered a good promo teasing a return. Well done! Now, just like all things, the follow-up is key. If this goes downhill fast, then forget about him being elevated. If this catches fire (see Daniel Bryan), then we may have something here. Only time will tell...

2) Daniel Bryan: Main event match on Raw against Big Show (no finish). Main event match on Smackdown (beat Seth Rollins). The spotlight continues to be on Daniel Bryan. While that may be great right now, I want to see how he (and CM Punk) handle going up against NFL Monday Night Football for the next three months. Surely, the pressure will be up big time to deliver both in the ring and television ratings. With John Cena, Sheamus, and many legends out of the picture now, Bryan (and Punk) will have to accept any failure...or success until January 2014.
3) Ryback: On Raw, he defeated Dolph Ziggler. On Smackdown, he defeated Dolph Ziggler. Both matches were filled with interference from The Shield, but a win is a win is a win! While the big guy is not in any main events right now, he is keeping himself relevant.
4) CM Punk
5) Randy Orton


Ryan Byers
1) Hiroshi Tanahashi
Tanahashi, the biggest star in Japanese wrestling, has spent the last couple of weeks hanging out in Mexico and fulfilling commitments related to his being one half of the CMLL Tag Team Champions. Specifically, he has been competing in the annual CMLL Universal Champion Tournament, in which the sixteen titleholders recognized by the company face off in a single elimination tournament. On September 6, Tanahashi succeeded in beating out every other champion currently in the promotion, last defeating Rush, who is pegged as one of the company's biggest up-and-comers. This likely sets up Tanahashi for a major singles feud with a CMLL wrestler to be blown off in the fall. Here's to being a player on two different continents.

2) Cody Rhodes: I know others like him, but Cody Rhodes has never really done anything for me other than being a serviceable midcarder, and I sure has heck haven't seen anything in him as a babyface. However, he definitely changed that this past Monday, with a great in-ring performance against Randy Orton and a strong, fiery promo following up on it. Plus, this all seems to be going somewhere, as evidenced by the fact that WWE is bringing in brother Goldust for Monday's Raw.
3) Shelton Benjamin: Benjamin was booked strong in the semi-main event of this past week's New Japan iPPV, as he went over Shinsuke Nakamura and the red hot Tomohiro Ishii in an elimination tag team match, setting him up for another shot at Nakaumra's IWGP Intercontinental Title.
4) The Big Show
5) Kazuchika Okada


MATT O'CONNELL
1) Cody Rhodes
Cody Rhodes had what felt like the biggest night of his career so far on Monday night in a hard-fought loss against Randy Orton. But this felt different than all the other times Cody has lost to Randy (and that has happened A LOT). This time, Cody wasn't some punk kid that dared to challenge the Mighty Orton. He looked like he belonged there, and that makes all the difference in the world. And further, if he makes his return as Midnight Rider, Jr. complete with a Dusty splotch painted on his side, he will occupy this number one spot on my list until the end of time.

2) AJ Styles: AJ Styles won the BFG Gauntlet match to catapult himself into first place in the standings. Hopefully TNA has the wisdom to strike while the iron is hot (for once) and make their #1 homegrown star the focus of the show.
3) Randy Orton: Dandy Randy had another great week, beating both Cody Rhodes and Rob Van Dam in non-title matches. The upper midcard has nightmares about Randy Orton.
4) Daniel Bryan
5) Ryback


Jack McGee
1) AJ Styles
AJ Styles outlasted the other 11 competitors in the Bound for Glory Series and won the gauntlet match on Impact. This gave him the overall lead at the end, and the right to choose his opponent in the semifinal round. He chose Austin Aries, which should give us as fans an awesome match.

2) Michael Elgin: Defeated Paul London in a tremendous TV match to move on in the ROH Title Tournament. Elgin was a guy I was not very impressed with this time last year, but after seeing more of his work, I have come to really appreciate what he brings to the ROH product.
3) Cody Rhodes: He may have lost to Randy Orton on Raw, but has been the talk of the town as it were since then. Can this latest story be the one that launches Cody to the next level?
4) Hiroshi Tanahashi
5) Ken Anderson

---
THE WINNERS~!
Special Mention…Randy Orton & Ryback - 4 Votes


Fifth Place…Daniel Bryan - 6 Votes


Fourth Place…Shelton Benjamin & Michael Elgin - 7 Votes


Third Place…AJ Styles - 11 Votes

Won the top spot in the 2013 Bound for Glory Series Tournament…


Second Place…Hiroshi Tanahashi - 12 Votes

Won CMLL's annual Universal Champion Tournament…


And 411's Wrestler of the Week is…















Cody Rhodes - 18 Votes

Is it finally Cody's time, or is it all smoke and mirrors?




Year-End Standings~!
And here are the standings after week 22…

Daniel Bryan - 144pts.

Dean Ambrose - 67pts.

Seth Rollins - 63pts
Roman Reigns - 63pts

Randy Orton - 47pts

Brock Lesnar - 42pts

CM Punk - 41pts.

Christian - 39pts.

Chris Sabin - 36pts.

Prince Devitt - 33pts
Curtis Axel - 33pts.

AJ Styles - 27pts.
Mark Henry - 27pts.

Bray Wyatt - 21pts.
Ryback - 21pts

Cody Rhodes - 19pts.

Bully Ray - 18pts.

Hiroshi Tanahashi- 15pts.
AJ Lee - 15pts.
John Cena - 15pts.
Austin Aries - 15pts.
Kurt Angle - 15pts.
Dolph Ziggler - 15pts.
Kofi Kingston - 15pts.
Kenta Kobashi - 15pts.
Ricochet - 15pts
Damien Sandow - 15pts.

Michael Elgin – 12pts.
Kyle O'Reilly – 12pts.
Kazuchika Okada - 12pts.
Tetsuya Naito - 12pts.
Manik - 12pts.
Luke Harper - 12pts.
Erick Rowan - 12pts.

Alberto Del Rio - 11pts.

James Raideen - 10pts

Johnny Gargano – 9pts.
Jimmy Uso - 9pts.
Jey Uso - 9pts.
Rampage Jackson - 9pts.
Big E. Langston - 9pts.
Abyss - 9pts.
Wade Barrett - 9pts.
The Undertaker - 9pts
YAMATO - 9pts.
Jun Akiyama - 9pts.
Tamohiro Ishii - 9pts.

Mikey Nicholls- 7pt
Shane Haste - 7pt
Rob Van Dam - 7pts.

Shingo Takagi- 6pts.
Antonio Cesaro - 6pts.
Sami Zayne - 6pts.
Fandango - 6pts.
KENTA - 6pts.
Yoshihiro Takayama - 6pts.
Shelton Benjamin – 6pts.
Jigsaw – 6pts.
The Shard – 6pts.

Jushin Liger - 4pts.
Mickie James - 4pts.

Suwama - 3pts.
John Morrison – 3pts.
Drew Gulak – 3pts.
Jack Swagger - 3pts.
Tito Ortiz - 3pts.
Sting - 3pts.
Hernandez - 3pts.
Chavo Guerrero - 3pts.
Seita Sanada - 3pts.

Magnus - 2pts
Paul Heyman - 2pts

Samoa Joe - 1pt
Bobby Roode - 1pt
Tiger Mask IV - 1pt
CIMA - 1pt
Kota Ibushi - 1pt
Alex Shelley - 1pt
Candice LaRae - 1pt
Ethan Page - 1pt
Eddie Kingston – 1pt
La Sombra – 1 pt
El Hijo del Perro Aguayo – 1 pt



Voting began 4.16.13
Year-End Rankings Key:

WWE Contracted Wrestlers are represented in BLUE.

TNA Contracted Wrestlers are represented in GREEN.

ROH Contracted Wrestlers are represented in RED.

US Independent Wrestlers are represented in MAROON.

Japanese Contracted Wrestlers are represented in BLACK.

Mexican Contracted Wrestlers are represented in MAGENTA.

Other International Wrestlers are represented in INDIGO.

---
**PREVIOUS WINNERS**
Year One Winner: Ric Flair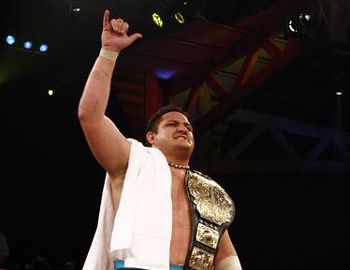 Year Two Winner: Samoa Joe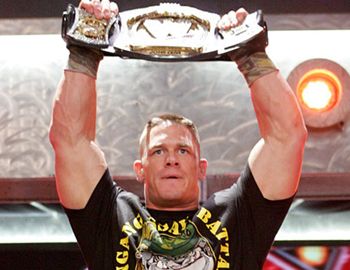 Year Three Winner: John Cena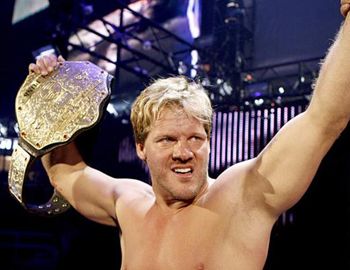 Year Four Winner: Chris Jericho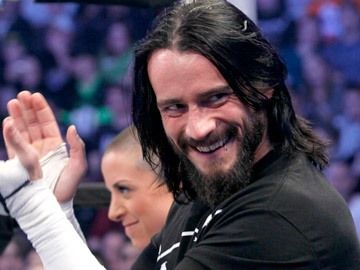 Year Five Winner: CM Punk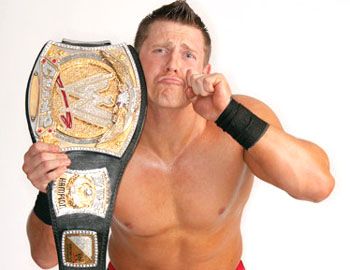 Year Six Winner: The Miz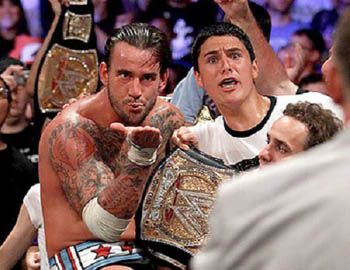 Year Seven Winner: CM Punk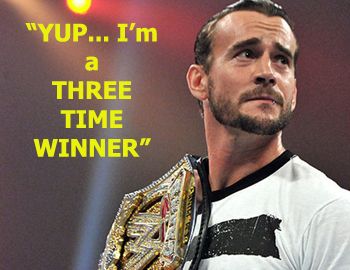 Year Eight Winner: CM Punk
comments powered by