SPOTLIGHTS
The Tuesday Communique 09.10.13: Moral Conundrum!
Posted by Nick Marsico on 09.10.2013

News and thoughts on last night's Raw, Olympic wrestling being saved, an update on Jericho's 3rd book, predictions for Night of Champions and more!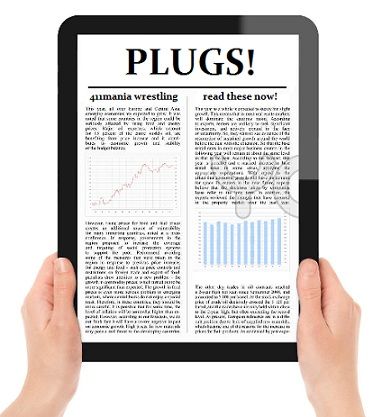 The Wrestling News Experience with Stephen Randle
The Wrestlng 5&1: Gail Kim vs. Alicia Fox with Tony Acero
The Professional 3: Vince Russo's Worked Shoot Experiments with Jon Harder
The Brain Buster: Is Darren Young's Push Deserved? with Phil Hiotis
Smart Marks: Building Up The Competition with Dino Zuko
The Ten Count: Top 10 Promos of All Time with Evan Daniels
The Heel Report: World's Largest Gas Attendant with James Wright
411 Video Review: Seven Levels of Hate with Gavin Napier






WWE Monday Night RAW from Toronto, ON || TV Review



Edge is BACK in Toronto!
- TONY CHIMEL! YES! The Rated R SUUUUUUUUUUUUUUUUUUUUUUUU
- UUUUUUUUUUUUUUUUUU- per star! EDGE!
- Edge teases an Edge and Christian reunion, but then says HHH wants a Rated RKO reunion.
- Ha! Randy has nothing to say. "It's like watching paint dry." Nice.
- Huge reaction to Edge, even bigger reaction for Bryan, his guest. I feel very warm in my heart right now.
- Orton comes out and Edge makes a dick joke: "You say you're the face of WWE, but you act like a completely different body part."
- My 7-year-old son: "Ha! I wonder what that part is." He said that with a shit-eating grin and a wink. I love my kid.
- Edge unloads on Triple H. The Game's response: "First of all, it's great to see you tonight." God I fucking love this character.
- Bryan verus Ambrose tonight!
- IT'S THE RETURN OF THE "ASSHOLE!" chant! Holy crap it gets more like Austin vs. McMahon every week!
- And The Shield bring out a badly beaten Christian.
- What a fucking awesome opening segment.


Non-Title: Curtis Axel v. Kofi Kingston
- I'm loving the Night of Champions graphics with all of the champs looking at their belts. Very cool.
- SOS from Kingston right next to the ropes. Does it bother anybody else when they do moves that are so clearly choreographed for a rope break?
- Axel gets disqualified for too many knees in the corner. Shitty finish but at least it makes sense for Heyman thinking Axel will be unreliable to save his ass on Sunday.
- So who is Kofi going to feud with when he wins the IC Title?


Nice video for Goldust to introduce newer fans as to just who in the fuck he is. I'd have liked more about his career as himself as well, though, as a nod to what Cody said about him last week.


Paul Heyman is being taken to the trainer's room because he's apparently slipped and fallen in some water somebody spilled on the floor and didn't clean up. "I have my own doctor!" CLASSIC! Sweet old school tactic by Paul E.


Backstage, Booker T tells Big Show to just do whatever Triple H says. I'm telling you, he's going to join the new Corporation only to get superkicked out just as quick as they let him in.


Dolph Ziggler v. Bray Wyatt
- It's not a handicap match? I'm surprised but quite excited because this could be a damn good match.
- Well that's pretty quick for a commercial break. They just came back from one for Wyatt's entrance!
- The Stinger Splash into the crazy corner punches is a great spot.
- Huh. There was interference, sure, but DZ went down pretty easily. He put up more of a fight against The Shield in a 3-on-1 match. Odd booking choice. I read that Ziggler might have heat backstage for some stupid reason. Surely they aren't going to let go of a surefire star (again) for some petty bullshit, right?


Paul Heyman Backs Out!
- I know I'm not going to be the first or only person to say it, but Damien Sandow is Heyman's doctor?
- He derides Canada's healthcare system and opts out of the match on Sunday. Good, old fashioned managerial hijinks.
- The WWE doc that saved King's life is here! He can surely save Heyman's knee!
- Small "This is awkward!" chant from the crowd.
- Shockingly, the doc says Heyman is fine.
- AND HERE COMES PUNK WITH HIS KENDO STICK! HE TAKES OUT THE DOCTOR! HEYMAN RUNS! WHAT A RECOVERY!
- Oh no. Doctor Sandow is fucked. "KILL THE DOCTOR! KILL THE DOCTOR! KILL THE DOCTOR!" Fuck yeah Toronto!
- He killed the doctor! This angle is great. It's been completely old school, and they've mixed both incredibly serious and incredibly fun together perfectly.


Six Woman Tag: Naomi, Brie Bella & Natalya v. Alicia Fox, Layla & Aksana
- Worst atomic drop ever!
- Shitty match, but AJ was great defending herself on commentary. I hope she kills them all on Sunday.


Non-Title: Alberto Del Rio v. R-Truth
- Crowd's chanting for the commentators again, and I can't blame them.
- ADR is great but he needs to lose the title on Sunday and take a break from TV for a while.
- They go through the "bizarro world" chants for everybody, except unlike the night after 'Mania, the RVD chant is relevant. Props on the Undertaker chant, though.
- ADR wins with the cross armbreaker. Cool.


Holy shit TAG TEAM TURMOIL~! on the kickoff! My wishes have been granted! I'm sorry, but I LOVE tag team turmoil. And the winning team gets a title shot on the PPV! Remember the awesome one that Jericho and Benoit won that led to them beating Austin and Triple H the next night on RAW for the tag titles? Fuck yeah!


Antonio Cesaro v. Santino Marella
- I'm a big fan of Cesaro starting his matches off with a running dropkick.
- Best giant swing EVER! HOLY SHIT CHANT!
- Cesaro kills him, but Santino gets the surprise roll-up victory! Perfectly Acceptable Wrestling.


Damien Sandow v. The Miz
- Sandow looks oddly unaffected from his earlier beatdown.
- Yeah, I know. I'm going to try to work that awful joke in again as often as I can.
- Well Miz is a heel in Canada with the crowd solidly behind Sandow. As great as they're doing with the main angles, there's a lot of work to be done with the midcard.
- Fandango comes out and distracts Miz, allowing Sandow to get the roll-up. Crowd goes wild with the Fandangoing.
- I wonder if they called an audible and sent Fandango out there because they knew they lost the crowd and they'd at least get a big reaction for it. His entrance set wasn't set up like it usually is.
- Who cares, though, really.


Goldust is back for an interview but gets cut off by Triple H before he can finish his catchphrase. Match is next!


For Cody's Job: Randy Orton v. Goldust
- JBL argues that Goldust and Dusty in polka dots were the best things that ever happened to them. He even invokes the Crockett name! That's pretty awesome.
- Crowd is loving this and they're begging for Goldy to win.
- Back rake from Goldust!
- Orton grounds him for a while, but the crowd is ON FIRE FOR THE BABYFACE COMEBACK!
- NEAR REF BUMP GETS A VEEERRRRY CLOSE NEAR FALL! Even I bit on that one.
- Goldust hits CROSSRHODES! Shit, I bit on that one too!
- RKO ends it. Pretty good match that was made special by the amazing crowd reaction.
- Great stuff here after RAW was nearly killed dead after a bunch of crap after the Heyman/Punk segment.


Stephanie McMahon is a bitch for no good reason, making fun of a dejected Goldust as he makes the walk of shame out of the arena.


Rob Van Dam v. Ryback
- Ryback's LED screen has an awesome chomper thing-a-ma-jig now.
- Ryback just had WAY too much trouble trying to put on a simple abdominal stretch.
- The flipping senton on a standing Ryback was sweet!
- Man, such great commentary from me on this match. I'm adding so much.
- Aaaaaaaaaaand they fuck up a balls to the ringpost spot, which was supposed to be the finish. Jesus.
- That's two really awful DQ finishes tonight.


More backstage bitchiness from Stephanie as the interrupts Big Show's walk to the ring to tell him that he can't lay a finger on The Shield tonight lest he be relieved of his duties as the resident giant of WWE.


Non-Title: Dean Ambrose v. Daniel Bryan
- Pretty standard match to start off, but Ambrose's taunt after Bryan backflipped off the top rope was great. Stuff like that is why people speak so highly of him.
- Crowd wakes up after the commercial and Bryan hits a pair of corner dropkicks followed by a Frankensteiner.
- JBL wonders what would happen if a member of The Shield were to tap out. Apparently he's forgotten all those matches he's called that ended with Seth Rollins tapping.
- JESUS! He killed him with the backdrop superplex!
- Bryan avoids the interference from both Shield members but Ambrose DDTs him on the floor!
- Ambrose yells "stay down!" one too many times and gets pinned with the small package! Ambrose gets tossed over the top! Crowd goes wild!
- Here comes Orton! Suicide dive from Bryan! But it's The Shield to save Orton! Will Big Show make the save?
- He doesn't, and Bryan is felled again by an RKO to end the show.
- But here come Triple H and Stephanie! They don't care about MORAL CONUNDRUMS AROUND HERE.
- MORAL CONUNDRUMS ARE BAD FOR BUSINESS!
- I BET DOCTOR SANDOW HAD A MORAL CONUNDRUM WHEN HE AGREED TO BE PAUL HEYMAN'S DOCTOR!
- Orton trying to order Big Show around is great stuff.
- BRYAN HITS THE BUSAIKU KNEE! He's got the WWE Title! He finally ends a show on top! YES! YES! YES!
- Of course that means he's losing on Sunday, but that has been obvious since the beginning. It's all about the ride!


Overall RAW Thoughts: The main stuff, as usual, was awesome. Bryan actually got to end a show, for the first time in a month (on RAW or SmackDown). The crowd was electric for everything involving the two main angles and for the most part couldn't be bothered by the directionless other stuff, but it's a work in progress. Hopefully the evil COO angle will get some more midcard guys going. Good hard sell for Sunday, and I'm definitely enjoying the show. Also, just throwing it out there... does anybody else think they may end up positioning the Wyatts as an eventual member of the new Corporation? It happened with The Ministry 15 years ago, so why not now?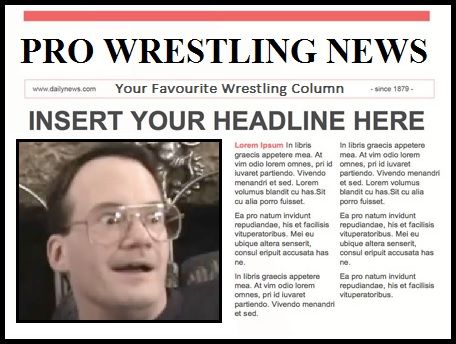 - Gunner, of all people, thinks that $5 Wrestling is a disgrace to the business. Gunner said that. Gunner.

- Sami Zayn has been getting big reactions on recent house shows. Granted one was in Montreal and the other was in Brooklyn, but that's still awesome. I hope he's on his way up soon. He'd get way over quickly if they brought him into the current angle at the side of Bryan and introduced him as a guy DB traveled the roads with and wrestled with in the gymnasiums and whatnot. I'd also love to see Rollins break out of The Shield after being pushed too far to do too much and become the awesome underdog babyface that will eventually make him a star. Yes, I know I'm getting ahead of myself, but with all of the things they're doing right at the moment, a man can let his imagination run a bit wild.

- Santino Marella is set to return soon! I'm actually looking forward to it, oddly enough. He was quite entertaining in his last run. He could even come back on RAW in Toronto! [EDIT: He did! And he pinned Cesaro!]

- Word is that a big babyface push is on the way for Big E Langston. I said a couple months ago when a report came out that WWE was looking for a new top black superstar that Langston has all of the tools to eventually be a tippy top star in WWE. Not right away, surely, but he's got money written all over him.

- Jericho has already written over 100,000 words for his third book. The first book was awesome (and I got to interview Jericho about it for RBR and I even got a free book out of the deal! I haven't read the second book yet, but I really should. Check out Maxwell Baumbach every week on RBR, by the way. Great stuff every Saturday night at 8PM eastern.

- Man, I can't believe I missed the 6-hour Total Divas marathon on Monday!

- Football player Monkeith Brown accepted a WWE developmental deal. Man, SO CLOSE to the return of Monty Brown.

- Holy shit, Raven is 49?!?!

- The Olympics will have wrestling in 2020! The IOC voted to keep it in over baseball/softball and squash. Still sucks that baseball and softball are gone, but I'll take wrestling over it any day.

- Jim Ross stated last week on Twitter that the Internet Wrestling Community has not "ruined the business". His quote was "far from it", as a matter of fact.

- Davey Richards and Eddie Edwards were the standouts at the recent WWE tryout camp that featured 30 indy guys, including Joey Ryan. No surprise there, especially Edwards, who isn't much of a promo but is great in the ring, knows how to work a crowd and just has something about him that gives him a lot of presence. Not sure if it's the "it" factor or not, but there's something special there.





Alpha-1 Wrestling
Irish Airborne v. CheckMate || Alpha-1 King of Hearts 2012 - July 28, 2012
From Alex Torres:
"The Irish Airborne and Checkmate managed to put a lot into a short amount of time. I believe the Irish Airborne are one of the best tag teams today, and Checkmate were able to match the Crists move for move, pulling out some gorgeous tag team maneuvers. Seeing the Airborne matched by Checkmate, often having to resort to leaving the ring and eventually to the low blow, was a testament to Checkmate's strength as a team. I would've liked to see this continued, but instead the tag belts were retired soon after. All in all, a fantastic match."
For more, please visit FreeProWrestling.com






Gail Kim is really hot.




NoC Quick 'n Dirty: Orton, RVD, Heyman/Axel, AJ, PTP (kickoff), Shield (PPV) and Ambrose if he has a title defense.


- Nicholas A. Marsico

comments powered by