SPOTLIGHTS
411 PPV Roundtable Preview - WWE Night of Champions 2013
Posted by Stephen Randle on 09.14.2013

Daniel Bryan faces Randy Orton for the WWE Title as WWE presents Night of Champions! Plus CM Punk battles Curtis Axel and Paul Heyman, Alberto Del Rio defends the World Title against Rob Van Dam and more! Check out the full roundtable preview and join us for LIVE coverage on Sunday night!




Introduction

This Sunday, it's time for WWE's yearly tribute to the reason that every wrestler gets into the business: the championships. Well, technically. See, the name used to come from the fact that every belt in WWE would be on the line at the PPV. However, that hasn't been the case for a few years, but they've been pretty good about putting all the belts in matches on most PPVs so far this year, so I guess we can cut them a break.

Anyway, in the undercard, AJ Lee puts her Divas belt up for grabs in a Fatal Four-Way Match against three of the cast of the Total Divas reality show, determined to prove that while they may have the ratings, she's a better wrestler than all of them put together. Plus, The Shield will defend the Tag Team titles against the winners of a Tag Team Turmoil match on the pre-show.

And in the main events, Alberto Del Rio will defend the World Heavyweight Title against Rob Van Dam, who will be without his new friend, Ricardo Rodriguez, after a decision on Smackdown. Meanwhile, CM Punk will attempt one more time to get his hands on Paul Heyman, as he faces his former best friend and Intercontinental Champion Curtis Axel in a handicap elimination match. And after being screwed out of his hard-won championship at SummerSlam, Daniel Bryan will use his rematch clause to face Randy Orton one-on-one for the WWE Championship.

And here's the 411 Staff with their thoughts on how the PPV might go this Sunday!

The Staff

Stephen Randle, The Wrestling News Experience

Matt O'Connelll, Buy or Sell Wrestling

James Wright, The Heel Report

Ryan Byers, Total Divas survivor recapper

Justin Watry, Ask 411 Wrestling

Michael Weyer, Shining A Spotlight

Sean Garmer, Participant, Co-operative Multiplayer Podcast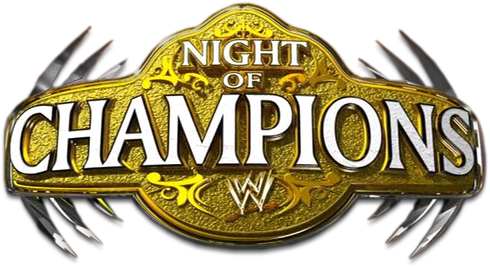 Tag Team Turmoil - PreShow Match
Participants: The Usos, The Prime Time Players, The Real Americans, Tons of Funk, 3MB



Stephen Randle: The obvious answer is to choose the PTP, since they're getting some sort of push. A lot of people think they're the choice to win the title from The Shield, but I think instead they'll win here, then put on a good showing before ultimately...

Winner: Prime Time Players

Matt O'Connelll: WWE finally seems to have a nice selection of dedicated tag teams on the roster, but none of them have really been booked as any kind of threat to the titles, and there aren't really any pre-existing feuds in this match, which makes this it hard to call. Besides, clearly everyone is simply treading water until the glory that is Los Matadores arrives in WWE.

Winner: Prime Time Players

James Wright: I am very glad this match is happening and perhaps it is better that it is on the pre-show as now it is possible for it to get a decent amount of time for these teams to showcase their skills. As for who is winning the thing; by process of elimination it comes down to the Usos, the Real Americans or the Prime Time Players and I honestly can't see the Shield going up against a heel team right now. I am tempted to go with the Prime Time Players, because they have been pretty hot recently after Darren Young's 'coming out', however it is also possible that the Usos might get another shot so things really are up in the air. Personally I think that the WWE are holding off on giving the PTPs a title shot right now as if they keep on the role they are on in another month they could be built as a real threat to the group, that and what happened on Smackdown makes me think that the Usos are picking up the win here.

Winner: The Usos

Ryan Byers: Some are calling for the PTPs to win this one because they've gotten some wins post-Darren Young exiting the closet. However, if the idea really is to push the Players, I'd think you would want them to win the titles after a program with the Shield as opposed to doing it on a last minute pre-show match. Plus, I think the Shield is too hot an act to beat for the titles without any build. So, you need a face team that the Shield can beat on the PPV. Who's that? I say Us, you say O.

Winner: Trinity's man and his brother

Justin Watry: Really, it is a simple process of elimination. The 3MB goofballs are not winning. Tons of Funk can dance but not win. The Real Americans have no steam, so that seems unlikely. Plus, the current tag champs are heels - no logic there. That brings us to the Usos and Prime Time Players. Just because of recent television, Darren Young and Titus O'Neil have a better chance.

Winner: The Prime Time Players

Michael Weyer: Man, plenty of good talent there, a shame they can't show their stuff on the actual PPV. It's a good mix and should be enough for a fun match if they get a chance to really show off and work well. I'm going with the Usos here but at least the tag teams are actually getting a chance to shine for a change and hopefully shows some changes in WWE in that regard.

Winners: The Usos

Sean Garmer: I'm excited to see that WWE actually went with this match because it really exemplifies WWE's tag team situation at the moment. You have the PTP'ers who have been winning a lot lately, The Usos used to be the team in that situation, Real Americans lose more than they win, but they are still a force. Then you have the two other teams who at least show up on TV. The Usos got their chance at Money in the Bank. It would be nice to see PTP get their shot this time. This totally has to potential to be the third PPV running with a good pre-show match.

Winners: The Primetime Players



The Shield © vs Winners of Tag Team Turmoil
WWE Tag Team Championship



Stephen Randle: …they lose, because unless I hear that Mark Henry's hamstring is going to be a long-term thing, I still think the ultimate plan is to have Show-Henry take the belts. Plus, I think The Shield will lose all their belts at once, and even if they do put Ziggler-Ambrose on this card, Ziggler's been de-pushed so hard that there's no way he'd be taking the US Title right now.

Winner: The Shield

Matt O'Connell: The PTP have pulled a Kane face turn over the last few weeks (the kind where no one does or says anything but they just start wrestling heels exclusively), and they've even picked up a few wins on television. They're not a believable threat to the Shield, naturally, but what can you do? They're the strongest-booked babyface team, so you'd think they'd have to win here.

Winner: The Shield

James Wright: Going with my previous pick I still can't see the brothers wrestling the titles away from the Shield here, however I wouldn't be surprised if they won by DQ or something like that. I expect a good match, but I don't think the team of the Shield are ready to lose the belts just yet.

Winner: The Shield

Ryan Byers: See my comments on the Turmoil match.

Winner: That guy the newbies ran into at the gym once and his friend who stole Kaitlyn's hairdo.

Justin Watry: The Shield still have too much going for them. Even playing the 'bodyguard' role looks better with gold in their possession. The Prime Time Players have been going after the tag straps for a year now. Their eventual title run will have to wait even longer.

Winner: The Shield

Michael Weyer: Like most, I don't see a title change just yet as Shield are so dominant as the champs, plenty of life to them still. So the Usos will give them a good run but the Shield pull out some chicanery to retain and hopefully a good enough match to remind you how fun tag wrestling still can be.

Winners and STILL WWE Tag Team Champions: The Shield

Sean Garmer: This is not the time to start crippling the corporation. Also, it would be interesting to see The Shield have an extended feud for those titles and they only way they can do that is to retain them here.

Winners and STILL WWE TAG TEAM CHAMPIONS: The Shield



AJ Lee © vs Brie Bella vs Natalya vs Naomi
Fatal 4-Way
WWE Divas Championship



Stephen Randle: Much as I'd rather have AJ retain and claim that she'd run through all the useless Divas, leading to a big debut, the damned TV show is going to write the direction of this storyline, and that means one of the Total Divas must come away with the belt. And when in doubt, pick a Bella.

Winner: Brie Bella

Matt O'Connell: Word is that WWE wants the Divas Championship for season two of Total Divas, so at the very least AJ can't retain. Natalya is clearly the least of three evils in that case, but my heart says that WWE really wants people to buy the Bellas as the absolute apex of women's wrestling.

Winner: Brie Bella

James Wright: At first I was going to say that AJ had to win over the 'Total Divas', but then I looked at exactly who was in the match and when you think about it none of them are all that bad, at least as a transitional champion anyway. Brie is certainly the better of the two twins, Naomi has shown some great athletic prowess, and Natalya is a solid choice for champion. I would still say that I would like AJ to remain champion as she is by far the most entertaining woman in the mix, however even if she lost the title as long as she is the main focus of the storyline I would be happy. Honestly though I see no real point in the WWE giving the title to one of the Total Divas, and if they were going to it would have probably made more sense to do it in a one on one match since if they are trying to promote the 'total divas' then why have two of them lose along with the winner? So overall I am reasoning that AJ is picking up the victory here before becoming part of the series herself.

Winner: AJ Lee

Ryan Byers: Rumor is that the AJ Lee vs. Total Divas feud has been taped to be a storyline during the second half of the first season of TD. If that's true, we've probably got enough material in the can right now, and the logical conclusion to the storyline is one of the Total Divas cast members winning. My money is on Natalya, since she's been apparently getting the biggest push of the three.

Winner: Nattie by nature

Justin Watry: Naomi is the long shot option here. I enjoy watching her in the ring, but the crowd does not seem to very much. Brie Bella has the clout backstage but not much else going for her. It does not help that Nikki Bella is injured. Their act takes a serious hit when one twin is gone. You have to keep them together. While I would prefer AJ Lee keep the title for a while, Natalya is the only Diva on the roster who follows me on Twitter. Thus, she is my pick. See how fair that is?

Winner: Nattie

Michael Weyer: With Total Divas going strong, this one will get more of a push than the usual Divas battle and might not be too bad. I think AJ will lose but not to Brie, don't see either Bella getting a title run just yet. Naomi is a wild card possibility but I'll go with Natalya, a vet deserving of the crown again and still provide the TV show with some good material for next season.

Winner and NEW Divas Champion: Natalya

Sean Garmer: If WWE is going to do a Fatal 4 Way, I would hope they are going to give the Divas time to do something and not rush the crap out of it. Until recently, I would have automatically said AJ Lee retains here, but then the logical report about WWE wanting a Total Divas champion makes sense to help out the show. They've been making Natalya look the strongest out of everyone, so I'll just go with Nattie to win this.

Winner and NEW DIVAS CHAMPION: Natalya



CM Punk vs Curtis Axel and Paul Heyman
Elimination Handicap Match



Stephen Randle: Axel is apparently already being set up to lose the IC title to Kofi Kingston, and when you're losing matches to Kofi, your push is over. The only way Heyman wins this is if there's another Heyman Guy waiting in the wings, but at this point, it really seems like it's all been set up for Punk to win and move on from all this.

Winner: CM Punk

Matt O'Connell: This feud has lost a LOT of momentum since SummerSlam, and Axel is NOT a suitable replacement for Brock Lesnar. My instincts tell me that WWE should cut their losses and end the feud here, since there's not much more that these three can do together and Punk is beginning to feel conspicuous in his absence in the anti-corporate storyline. That's why I'm going to guess that Punk will beat Axel only for the Shield to interfere on Heyman's behalf before Punk gets his hands on him, leading to an alliance between the Pauls.

Winner: Paul Heyman

James Wright: In my opinion this match and the main event have been booked exceedingly well, and they should make up for any perceived lack of 'star power' on the PPV. I am fully expecting Heyman to bring out Lesnar or some other new client to prevent himself from getting a real beating, after all it would seem pretty anti-climactic if the end came here. Then again if there is no new Heyman guy to speak of and Brock isn't facing Punk again then I really don't see where else this storyline has to go, and perhaps at least for now Punk should move onto new things. But on the other hand if for this to work we do indeed have to see the end of Heyman on WWE TV then that is a bad thing and it should be prevented at any cost. So the question is who will win? Well I can't see Punk losing to Axel, but I can see him pinning Punk with interference, and really wouldn't that provoke an even bigger reaction than Punk actually getting his hands on Paul? So I guess that is what I am going to go for.

Winner: Paul Heyman

Ryan Byers: They've done just about everything possible to tell us that CM Punk is winning this match and beating the crap out of Paul Heyman at the end, to the point that it would be awful business for the finish to be anything else. Paul E is going down and going down hard.

Winner: Insert joke about CM Punk sleeping with a lot of divas. (Heh, "insert.")

Justin Watry: Nice of the IC Champ to defend his title at NIGHT OF CHAMPIONS?!?! I have been writing about this scenario for nearly a month now (on different websites). CM Punk defeats Curtis Axel in 10-15 minutes. He is forced to the back. Paul Heyman cowers in fear but first 'accidentally' knocks the referee out. CM Punk smiles and stalks him down. The live audience is just salivating over this epic beat down about to occur. Out of nowhere, Matt Morgan runs in through the crowd to kick CM Punk's head off. Heyman covers Punk and wins 1-2-3. Instant new and improved "Heyman Guy" to feud with Punk for a few months, while Paul E weasels his way out of the arena...

Winner: Paul Heyman

Michael Weyer: The booking has been good but the feud is losing some steam as Axel isn't quite the huge star fans expect. We should get some decent ass-kicking and such but I'll go with the flow and predict Punk takes out Walker only for the Shield to interfere and let Heyman get the cheap win. Hey, guys been around so long, about time he actually won a damn match, right? If nothing else, an arrogant Heyman is always gold on the mic.

Winner: Paul Heyman

Sean Garmer: WWE have given us Punk vs. Axel so many times leading up to this that Axel is just a waste of space here. The intrigue comes from if Punk will actually get to beat up Heyman or not. It seems WWE is telling us that Punk is going to have his day, but the fact that Punk hasn't even teased a shot at Triple H or Randy Orton (who he has a ton of history with) makes me think they have found another "Paul Heyman Guy" to debut here. Perhaps, even The Shield get involved so that Punk can be put in Bryan vs. Orton feud. Regardless, something will happen here to have Heyman beat Punk.

Winner: Paul Heyman



Alberto Del Rio © vs RVD
World Heavyweight Championship



Stephen Randle: The absolute only way RVD is winning is if he's getting cashed in on shortly after. I don't really see that happening, the only real question for this match is if the entire thing with Ricardo has all been a set-up.

Winner: Alberto Del Rio

Matt O'Connell: I really wanted Christian to win last month, not only because I've been a Peep since the E&C days, but also because I'm really sick of Alberto Del Rio as WHC. He's losing non-title matches left and right and he really has no direction. Does that mean that RVD does? No, but at least it's different.

Winner: Rob Van Dam

James Wright: I am going to state it clearly right now; I have no interest in this match. Del Rio has never really worked as champion and I was over RVD after a few months of his first WWE run in 2001. Innovative or not, RVD's arsenal has not seemingly varied since then and his matches are pretty repetitive in my opinion. The only way this match could result in something I want to see is either if RVD gets taken out before the match and Ziggler takes his place, although I don't see that happening, or else Damien Sandow cashes in and becomes champion, although I think it is still way too soon for the WWE to blow both their MitB cash-ins this year, so that is just as unlikely. Del Rio will probably win here as I am not really sure who RVD would face in the near future after he is done with Del Rio.

Winner: Alberto Del Rio

Ryan Byers: It seems like it's been a real uphill battle to get fans to care about Del Rio as a heel. One of the most time-tested methods for fixing a heel champion that the fans are apathetic towards is giving him an insanely long title reign in which he goes over numerous popular challengers. It worked for HHH, it worked for JBL, and it will work for ADR. Christian was the first victim on that list last month, and now it's Van Dam's turn to step up and lay down.

Winner: Alberrrrrrtooooooooo

Justin Watry: This is the only match where I went back and forth. The rest of the card looks to be predictable. Initially, I thought Ricardo Rodriguez would turn on Rob Van Dam and help Alberto Del Rio win. However, on Raw, the commentators were pushing the idea of RVD winning the belt on Sunday night. Obviously, that was their goal to sell a pay-per-view, but it just sounded different to me. Once again though, I am flipping my prediction. Nope! Wait, just changed it again. Okay, I can't decide who leaves as World Champion. Let's just flip a coin. Heads is for RVD. Tails is for ADR.

Winner: Rob Van Dam

Michael Weyer: I know Del Rio isn't a popular champ and all so there's always the RVD fans pushing for him. But I just don't see him getting the belt here. WWE must be wary remembering the last time they gave RVD a run at the top and Del Rio still has some momentum going for him with higher-ups. Plus, I'm hoping they put him back against Christian soon so this is filler, RVD perhaps winning by DQ to allow Del Rio to retain and set up some rematches later. Hopefully, it can at least be a fair battle but nothing special.

Winner: RVD by DQ, Del Rio retains

Sean Garmer: I'm not a Del Rio hater as so many in the IWC seem to be. However, I do have a problem with WWE's continued "we don't care" attitude towards what happens in the World Heavyweight Title picture. If RVD wasn't signed to the "limited dates" deal I would say that it makes sense for RVD to take the title here because it would provide a nice surprise on the PPV and give the World Title scene something fresh. But I just don't see WWE giving up on Del Rio until they can find a serious challenger for him. So, we will get a good match, I wouldn't be surprised if RVD even wins by DQ, but that will be as far as it goes.

Winner: Rob Van Dam by DQ, but Alberto Del Rio is STILL WORLD HEAVYWEIGHT CHAMPION



Randy Orton © vs Daniel Bryan
WWE Championship



Stephen Randle: This is only the first step in the story, and Bryan getting the hope spots on TV this week telegraph more than anything that he's not winning the title here. It's totally the correct move, now, let's hope WWE keeps making the right decisions in this story.

Winner: Randy Orton

Matt O'Connell: Bryan's only been beaten up and humiliated for a few weeks now. I can't imagine that this is the end of the line for that, especially since Hell in a Cell is the ideal blow-off for a feud like this. That said, I hope that Bryan at least looks strong here so this storyline doesn't become too much of a burial for him.

Winner: Randy Orton

James Wright: Ah, for the first time in a long time the best thing to happen in a WWE championship is for there to be mass shenanigans and the more deserving champion being screwed out of the belt. Don't get me wrong, I want to see Bryan as champion, but not yet, instead Orton should win but do so only after Bryan has proven that he could have easily defeated him in the middle of the ring. I don't want Bryan to win by DQ as Orton getting an undeserved pin makes the hatred between the two all the more passionate and will make the chase and eventual win even better for Bryan. There are so many possible regime guys that can interfere here that there is no point listing them, needless to say, this should not be a clean contest between the two.

Winner: Randy Orton

Ryan Byers: It seems to me that they're booking Orton like they booked HHH during his title reigns in 2000 - 2005, which is to say a very dominant heel champ. The pattern in HHH's reigns was that he would win and win and win and win and win until there was one ultimate, supreme babyface across the ring from him who would take the title and kick off a new era. If my suspicion is correct, I see D-Bry as one of those sacrificial lamb babyfaces who gets killed early in the run, not the vanquishing hero at the end. As much as I don't necessarily like it, I do not see Bryan holding the championship again at any point in 2013.

Winner: JoJo's new boo

Justin Watry: Even the biggest Daniel Bryan fan in the world has to admit it is FAR TOO EARLY in this feud for a title change. In WWE, the good guy will overcome the bad guy nine times out of ten. Bryan will get his victories back. He is not going anywhere, and the fans are not souring on him one bit. However, it is still time to establish Randy Orton as the WWE Champion with the backing of the company. With two PPV events coming up in October, there is plenty of time for a potential Bryan win and celebration with the roster. However, at Night of Champions? No, thank you. Build the anticipation! Do not rush it.

Winner: Randy Orton

Michael Weyer: The knee-jerk reaction to Bryan losing to Orton cashing in shows how short-sighted some fans can be. Yes, Bryan should be champ but the journey makes it worthwhile and the deck stacked against him by HHH and Orton's alliance makes it a bigger deal. Thus, he won't win, not right off, they're going to extend it for a better payoff down the road. I know most in the IWC howl about it, they want Bryan with the belt now but for all the shit we give him, HHH knows the chase means money and thus extend it for the grand finale to come. Orton retaining is not the end of the world, just the next step to make Bryan's championship really meaningful.

Winner and STILL WWE Champion: Randy Orton

Sean Garmer: I laugh weekly at how many fans seem to already be crapping on this storyline because they have to pretty much do the same thing every week. I don't understand this ADD generation that asks for change and then craps on it. They have to at least stretch this storyline to Survivor Series, if not Royal Rumble or Wrestlemania, come on people. Anyway, this is WAY too early to have Bryan win the belt back here. Orton wins in some nefarious way so that Bryan can claim he didn't have a fair shot leading into Battleground.

Winner and STILL WWE CHAMPION: Randy Orton



Overall Thoughts



Stephen Randle: It's a transitional PPV, without any real prospects of a true MOTYC, as the best wrestlers are in matches that will be overshadowed by the story elements involved. That's not a bad thing, but given the unlikeliness of this PPV truly resolving any storylines, it doesn't really offer much to recommend a purchase.

Buy/No Buy: No Buy

Matt O'Connell: It's show's like this that make me feel that WWE simply runs too many PPVs. We're only a few weeks removed from an excellent SummerSlam and essentially none of these matches have been sufficiently built. Okay, Bryan/Orton didn't really NEED any build-up, so I guess that's something, but the rest of these matches seem rushed and worse, inconsequential.

Buy/No Buy: No buy.

James Wright: I am expecting a Ziggler vs. Ambrose match to be added, although I don't know how yet. While most of the card cannot be said to be too inspiring I think this will be an important event as the Corporation 2.0's first full PPV, I am interested to see where things will go from here, interested enough to buy? Just about.

Buy/No Buy: Buy

Ryan Byers: I'm going to go "no buy" on this one, mainly based on the main event. If anything were going to get me to bite, it would be the possibility of Daniel Bryan winning the championship, but I don't get the feeling that's going to happen. As noted above, I don't think he's getting the championship again, but, even if he were, this would be the middle of the story where he gets the championship back, not the end. Plus, though I've enjoyed their performances in building up the match, I really have no desire to see CM Punk beat up Paul Heyman, and Punk/Curtis Axel action doesn't really light my world on fire.

Buy/No Buy: NO BUY

Justin Watry: There are four choices come Sunday night. 1. Illegally stream the PPV online and then pretend my opinion counts. 2. Purchase the event legally and support CM Punk/Daniel Bryan in top spots. 3. Watch NFL on NBC. 4. Tune in for an amazing episode of Big Brother! Of those, three out of the four look like great nights. Since I am not a thief, one is out of the question. I don't know about you, but this is a very easy decision to make.

Buy/No Buy: Come on! You have to ask?

Michael Weyer: This is pretty much a filler PPV. The main event is more to set up the Orton/Bryan feud as no one really thinks he'll get the belt right off. Ditto for the World title bout, RVD just a standby until Del Rio gets another contender. The tag match looks fun but otherwise, nothing really standing out so probably best to save your money for better shows this fall rather than one that just fills the time out.

Buy/No Buy: No Buy

Sean Garmer: Honestly, several of these matches have the potential to provide just as good of a undercard as Summerslam had. Shield vs. whoever and RVD vs. Del Rio should be good, plus you have the wildcard of the Divas Fatal 4 Way. However, I bought Summerslam because of the two huge main events that had uncertain outcomes. Night of Champions has a nice main event, but is the beginning of the story. So, the outcome seems all but certain. WWE could very well put a wrench into CM Punk's plans by bringing in a new "Paul Heyman Guy," but the match itself doesn't make we want to see it, like Punk vs. Brock did. I really want to support Daniel Bryan through this whole thing, but I have a video game I want to buy next month and I'd rather not have to spend that on my cable bill instead.

Buy/No Buy: NO BUY


Remember to join 411 for our LIVE PPV coverage, starting at 7:30pm Sunday night, and 411 Instant Access immediately following the PPV!

411 on Twitter!

http://www.twitter.com/411mania
http://www.twitter.com/411wrestling
http://www.twitter.com/411moviestv
http://www.twitter.com/411music
http://www.twitter.com/411games
http://www.twitter.com/411mma

comments powered by