SPOTLIGHTS
Wrestling's 4Rs 9.16.13: WWE Smackdown & TNA Impact Reviewed
Posted by Larry Csonka on 09.16.2013

Dolph Ziggler faced off with Dean Ambrose, AJ Styles won the Bound for Glory Series and the right to challenge for the TNA World Title and more! Wrestling's 4Rs breaks down the Right, the wRong and the Ridiculous of Smackdown & Impact!


How the 4Rs of wRestling Work!
Here is a quick explanation of the 4R's. The column will run TWO times a week. We will group our feelings on the shows in various categories: The Right, the wRong and the Ridiculous. The Right is stuff that worked very well: a great promo, a great match and so on. PuRgatoRy is a section between the right and wrong. It shows equal traits from both sides that cannot be ignored and needs discussed. It is not a bad place per say, as things can get remedied or go the wrong way the very next week. The wRong is what it sounds like: bad matches, bad or boring promos and so on. The Ridiculous is stuff that had no right on TV: Stupid angles and so on. And there is always a possibility of a 5th R, which is as bad as they come. This column is supposed to be analytical, and at the right time very critical of the shows, it was the whole reason it was created. This is not a "mark" column, nor a "smark" column, our goal is to analyze the show from many different fronts, reward the good and call out the bad. We will not apologize for our opinions, they are as they are, whether positive or negative.
---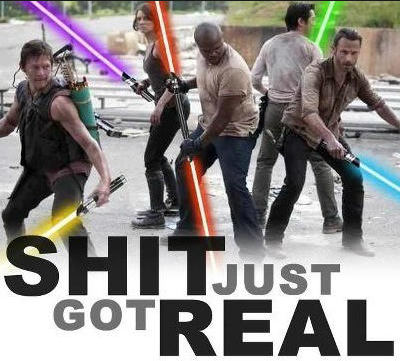 Impact 9.12.13:
By: Larry Csonka
QUICK MATCH RESULTS:
BFG Series Semifinal Match: AJ Styles defeated Austin Aries @ 14:30

BFG Series Semifinal Match: Magnus defeated Bobby Roode @ 6:45

Last Man Standing World Title Match: Bully Ray defeated Ken Anderson @ 17:25

BFG Series Finals Match: AJ Styles defeated Manus @ 15:08


THE RIGHT:
Opening Video Package: I completely loved the opening video package for the show. It didn't feel like the usual, "last week on Impact" promo, but instead felt like a video they would use for a PPV open. When you they to brand these shows as different and special, that is something that needs to be done, and TNA did that very well here. It was a great way to set the tone for what the evening is supposed to represent.

Writing Off Rampage and Tito/Manik Wants to Face Jeff Hardy: Much like the opening video package, this ended up being those little things I really appreciate. First of all, Tenay noted earlier in the evening that both Tito Ortiz and Rampage Jackson were not in attendance. But there was no reason. Later in the show when Dixie and Hulk met, they discussed that Bellator's lawyers had pulled them from their TNA appearances until after their PPV bout. It was short, simple and believable, and I appreciated that. Also, while the Manik character isn't one I am a big fan of, the basis of his little appearance was, "I am X-Division Champion I want to test myself, I want Jeff Hardy." It gets him back in the loop, and in a match people will care about due to Hardy.

Bully Ray defeated Ken Anderson: While I hated how the stipulation was added this week, with no real build, the end result was a damn fine piece of business. Bully Ray works his heel gimmick perfectly in and out of the ring, and simply does the right things at the right time. I also felt he treated this as more than just a TV match, it had a big time feeling. The same goes for Ken Anderson. It is NO secret that I have not been a fan of his for some time, he appeared unmotivated and it has been a long time since I have enjoyed his in ring work. But I always give credit when earned, and he earned it here. This was a tremendous match, which saw the best of Bully and a fire in Anderson that reminded me that he can deliver in the ring. I loved the match, the booking worked well with the other Aces and 8s members involved, and the post match was the icing on the cake. If that is the way Anderson goes out, it not only worked well for the company but he went out in a very good match and angle, the best he has been involved in for some time.

AJ Styles defeated Magnus: While Magnus' short match with Roode wasn't anything to write home about, I felt that this was a much better showing for the young Englishman. While I was not a fan of the mid-match run in, which I will discuss later on, the fact of the matter is that after the commercial break and they got back to action, this was a very good match. I thought that they worked a smart match; the crowd loved it and was really into things, and after the issues of the Bound for Glory Series, this did end up feeling important. The look of disappointment on Magnus', the elation from Styles, it worked. In a way I wasn't thrilled with the post match promo from Styles, but the overall package was a good one. On one hand I truly hate that Magnus lost, because I feel that TNA needs to try and build new star and not give up on them like they have in the past (Styles, Roode, Joe, Storm, ect.). But, the good news is that Magnus was made to look good in defeat. He took the best from AJ Styles, the poster boy of the company, and lost to the spiral tap, which is basically Styles' super finisher that he rarely uses.


puRgatoRy:
AJ Styles defeated Austin Aries: I actually watched this a few times, because I thought I may have been punishing the match because I expected too much, but after a few watches, my opinion was confirmed. For the most part this was a good match that had what I felt was the right winner. Unfortunately the crowd had some issues getting into the match at times, and I feel that was due to the match being far from smooth. I do not think that it was due to the performers or their skills, but I really feel that AJ got his bell rung early on, and looked to be sluggish and a step or two off the rest of the time. It honestly took me out of the match a few times, and hurt the overall enjoyment factor for me. Again, this was far from bad, but at the same time I couldn't put it in the right. All I could think was that AJ Styles possibly having a concussion would be horrible for the company's booking of the show with the finals still to come. I know a lot of people loved it and will disagree, which is cool, but I couldn't get fully invested into the match.

Magnus defeated Bobby Roode: Prior to the match, Magnus had a backstage meeting with Sting, and the gist of the conversation was that Magnus was sick of being talked about as the future, and he wanted to be the present and win the title. That set the proper tone, but I felt that his in ring outing was lacking. Magnus has outstanding presence outside of the ring, but has yet to convey that in the ring. He has not had that trademark performance that gives me confidence that he can be a top guy. This match felt like a simple, regular, completely ordinary TV match; and the worst part (for Magnus) is that Roode comes across such a star in there. Obviously I like Magnus winning, and beating a former world champion is all well and good. But the finish should have been definitive, and not a fluke looking, anticlimactic one.



THE wRong:
Show Opening In-Ring Promo: I was not a fan of the opening talking stuff. First of all, as I have said a thousand times, I loathe the show opening promo and the fact that it has become a crutch. But on this show, they had the stage set with that opening video package, and it felt important and different. I feel that they should have gone right to the ring for the opening match to keep that momentum going. Instead we got a lack luster back and forth between Bully and Hogan. I love Bully Ray, but this simply felt as if they were killing time. I also didn't think Anderson added much. But he thing that sealed this as a wrong was the fact that they decided to throw a stipulation (last man standing) on it for no reason. They JUST did the angle last week with Anderson taking the title shot, and we're already jumping to a last man standing match? A match that should be the end all be all of the feud? At the very least he should have laid out Bully last week and announced the stipulation then to give it a full week's build. It would have been better than just tossing it out there. I did not think that this was a good segment overall.

Hey, There's That Tag Team Division… Please Don't Talk: Hey guys, did you know that TNA has a tag team division? Yeah, it's not good and the guys involved should NEVER talk. Last we saw Storm and Gunner they were losing to Roode and Kaz on TV. They were back and Storm said they wanted to get back in the mix, since they had been forgotten about. For real, they were forgotten about. Storm is so going through the motions these days because they screwed his push and paired him with A GUY NAMED GUNNER. This brought out CHAVO and HERNANDEZ to kill any excitement from the crowd. They wanted a tag title shot, and…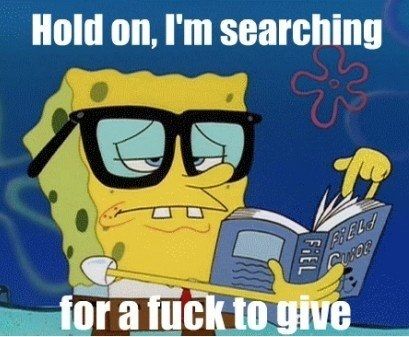 Good to see the tag division back on TV, but they are going to need to do some work to make me care about it. And stop talking; they were all so very, very bad.


THE RIDICULOUS:
Paging the Main Event Mafia…: So your guy is fighting in the main event of a show, and if he wins that match he will get a world title shot at the biggest show of the year. And during that match, three dues run down to try and ruin that, and your response is to do fuck all to help? But what should I expect from a stable ran by a guy that formed it to make sure people had his back, because at Slammiversary every one in the back let him down. And then he brought in Angle and Joe, who were in the back at that show, didn't come out, and let him down, to be a major part of it.




The 411:


While I did have some issues with the show, I do feel that TNA did a very good job of delivering on a special event. The show was presented a bit differently; the focus through four different matches was on the world title, and we also had some damn fine wrestling. Also, the beginning portions of the BFG Series were executed poorly as they couldn't even stick to their own rules, but thankfully the go home stretch of the Series I felt made up for that. The other thing was that the show felt very easy to watch. It never got that feeling that it was long or dragging along.

This was the first official step towards the Bound for Glory PPV, and I felt that it was a good one; and with a few simple changes, could have been great.

Show Rating: 7.75


As a reminder, I will be going by the 411 scale…

0 - 0.9: Torture
1 - 1.9: Extremely Horrendous
2 - 2.9: Very Bad
3 - 3.9: Bad
4 - 4.9: Poor
5 - 5.9: Not So Good
6 - 6.9: Average
7 - 7.9: Good
8 - 8.9:Very Good
9 - 9.9: Amazing
10: Virtually Perfect




---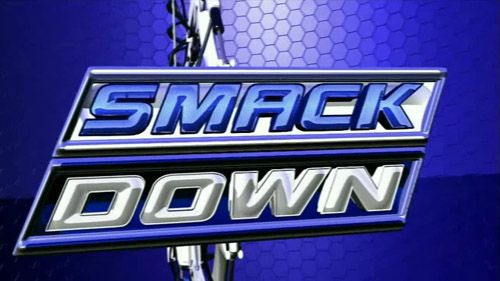 Smackdown 9.13.13
By: Maxwell Baumbach
QUICK MATCH RESULTS:
Brie Bella, Natalya, and Naomi beat Aksana, Alicia Fox, Layla by DQ

Santino beat Damien Sandow

Alberto Del Rio beat Ricardo Rodriguez

Dolph Ziggler beat Dean Ambrose by DQ

The Usos and Dolph Ziggler beat The Shield


THE RIGHT:
Big Show brawls with The Shield: While the "Bitch Show" crying gimmick has been frustrating at times, once Big Show got physical with The Shield this week, he brought it. Show looked good fending the group off, and his table dive onto Reigns was something new. The Shield standing tall at the end was the right way to go. I would definitely be interested in a Big Show/Reigns or Big Show/Rollins program at some point.

Ryback, Backstage Interviewer: The bully character has started to deliver now that Ryback has grown into it. Ryback beating up a poor, helpless jobber (ARCHIBALD PECK!) for the hell of it while conducting himself as a professional broadcaster is something I wouldn't mind seeing again.

Paul Heyman and Curtis Axel: Paul Heyman always brings the goods when he talks, and this promo was no exception. Heyman's lack of faith in Curtis Axel is hilarious, and he did a great job of selling the pay-per-view by basically admitting that he would be getting his ass kicked.

Dean Ambrose vs. Dolph Ziggler/The Shield vs. Dolph Ziggler and The Usos: These two matches transitioned seamlessly. All six men were on point, and the crowd was into it. During the six-man tag, The Usos had the fans going ape shit when it looked like they were going to pick up the win. From an in-ring standpoint, this was the highlight of the show.


puRgatoRy:
Alberto Del Rio vs. Ricardo Rodriguez: Although the match was solid for what it was, the booking seemed to be shoehorned in at the last minute. I'm not sure that this adds anything to the dynamic, and it is hard to get upset about this since Del Rio won't have anyone in his corner anyway.

The Cutting Edge: Something was off here, and this segment felt flat. The banter between Edge and Orton was not as enticing as that between Edge and Triple H on Raw. Bryan making Orton tap out to the Yes Lock didn't come across well, as Orton's tap was not as dramatic as it should have been and the commentators did a poor job of putting it over.


THE WRONG:
Six Diva Tag: This was a retread of the match from Raw. The main difference was that it seemed like someone told the commentators, "Hey, don't be assholes this time." That said, the execution in the ring was so poor that it was unbelievable. Additionally, this storyline isn't doing anything for anyone involved. The crowd doesn't know who to cheer and who to boo, and as a result, no one is getting a crowd reaction.

The Dance-Off: Mizco Inferno. An afro wig. Miz twerking. Khali. Canned pops. Ugh.


THE RIDICULOUS:
Who can Santino beat? Well, Damien Sandow isn't doing anything...: I don't know what the plan with Santino is, but I can't imagine going over Damien Sandow was a necessary step in that progression. Sandow has lost all momentum since winning the briefcase. While he doesn't need to win every match, losing to someone who has been a comedy jobber barring a few months in 2012 makes him look weak. He is trapped in a holding pattern while Alberto Del Rio continues on as World Heavyweight Champion.




The 411:


It's hard to evaluate this show as a whole because of how all-over-the-place it was. For every cool moment, there was something that made me want to put my head through a wall. While the six-man tag was electric, the six-diva tag was the opposite. Heyman cut a great promo, but on the other hand, Damien Sandow jobbed to Santino. I guess I'll call it right down the middle.

Show Rating: 5.0

As a reminder, I will be going by the 411 scale…

0 - 0.9: Torture
1 - 1.9: Extremely Horrendous
2 - 2.9: Very Bad
3 - 3.9: Bad
4 - 4.9: Poor
5 - 5.9: Not So Good
6 - 6.9: Average
7 - 7.9: Good
8 - 8.9:Very Good
9 - 9.9: Amazing
10: Virtually Perfect




---
Have you checked out the Csonka Podcasting Network? If you haven't, you should We run anywhere from 15-20 shows a month, discussing pro wrestling, the world of MMA, the NBA, general sports, popular TV series of the past, bad movies, battle rap, interviews, MMA & Wrestling conference calls and more! Around 10 different personalities take part in the various shows, which all have a different feel; so you'll likely find something you like. All of the broadcasts are free, so go ahead and give a show a try and share the link with your friends on the Twitter Machine and other social media outlets! Running since May of 2011, there are currently over 350 shows in the archive for you to listen to.




The 820th edition is over…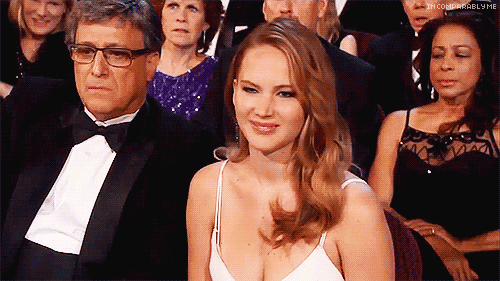 …yeah!
http://www.twitter.com/411wrestling
http://www.twitter.com/411moviestv
http://www.twitter.com/411music
http://www.twitter.com/411games
http://www.twitter.com/411mma
comments powered by