SPOTLIGHTS
The 411 Wrestling Top 5 10.09.13: Week 237 – Top 5 Wrestlers You Want Back in WWE
Posted by Larry Csonka on 10.09.2013

From Kurt Angle, MVP and Jeff Hardy to John Morrison, Hulk Hogan, Bully Ray and more, the 411 staff counts down their top 5 wrestlers they want back in WWE!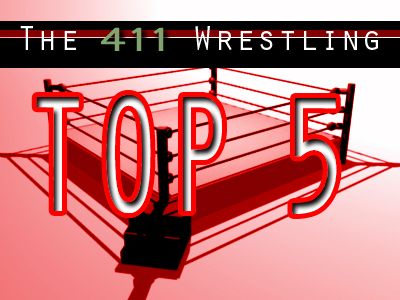 Hello everyone and welcome to 411 Wrestling's Top 5 List. We take a topic each week and all the writers here on 411 wrestling will have the ability to give us their Top 5 on said topic, plus up to three honorable mentions.

So, onto this week's topic…



THE TOP 5 WRESTLERS YOU WANT BACK IN WWE




What former WWE stars do you want see return to the company??




JUSTIN WATRY

5. Shane McMahon - First, let me set my ground rules for this one. I am not including TNA/ROH wrestlers who had a few matches under the WWE umbrella. That won't register here. Also, if you are retired (Edge, Shawn Michaels), you are out. Plus, the deceased are not included, sadly. I am going to stick to reality and not stray too far from that. With the recent Shane McMahon news and the main story line on Raw, would it not make sense to see him again? Maybe for one night? A month long feud? Either way, it is inevitable we see Shane O-Mac on WWE television again. As long as he does not box Randy Orton, I am more than content.

4. Goldust - Yeah, I am riding the wave of momentum. Go ahead and blast this pick. The man showed he still has it and can deliver the goods. Could he do that great of a job (no pun intended) every single week? Probably not. However, give the man a nice run up until WrestleMania XXX. Have him turn heel on Cody Rhodes early next year, so they can finally have that match! Let the man work backstage with younger wrestlers. Love Goldust or hate him, he is a veteran and has seen everything in his business. I am realistic enough to understand he won't be winning titles and main eventing shows, but the man still has plenty to contribute...even in 2013 and beyond.

3. Hulk Hogan - Just for one night. We do not need to see him rambling through 10-minute promos every week. We do not need to see him struggling to walk down the 'WCW ramp.' We do not need to see him trying to wrestle. We do not need to see him as the main star, taking out an entire heel stable with his punches. We do not need any of that. What we DO need is The Hulkster back home where he belongs. Pay the man a lucrative Legends Deal, and just forget about his past four years. Then when the time is right (WMXXX?), build up a one night only return, and watch the emotional scene play out...





2. Jeff Hardy - Ah, Jeff Hardy! Remember 2009? Remember when Jeff Hardy was given main event slot after main event slot on pay-per-view, even when DX, John Cena, Randy Orton, Batista, and others were wrestling? Seems like such a distant memory. That man had it made in WWE. Yet, he did not want that lifestyle anymore and headed to TNA Impact Wrestling. Well, that decision eventually came to a head at Victory Road 2011. Now, with him getting up there in age, it is time to go back to WWE where you were a real star. All the while, both parties need to be on the same page. Even the tiniest screw up out the ring could mean instant termination. One strike, and you're out! As long as that takes care of itself, WWE will have another top face on their roster, and Jeff can earn big bucks before retiring. Win-win.

1. Matt Morgan - No doubt. The funny part is that by the time this gets published, Matt Morgan may already be back in WWE. That is what makes this list so great. I do have to apologize to all of my readers who read my columns (on different websites). They have read this same song and dance from me for the past two years. To save all of the repetition, Matt Morgan is one of the few talents out there that WWE should have. Not want. Not need. Not desire. JUST GET HIM! Just like Hardy, he is winding down on his potential with each day that passes by. Thus, it is necessary Morgan arrives back in WWE soon.

---



MICHAEL WEYER
5. John Morrison: I initially forgot about this but yes, a guy you really do hope comes back. I know, issues with his attitude but the man is still a fantastic performer with his astounding parkour skills and never got the real main event run that might have been due him. He definitely can electrify fans with his persona and his great ring abilities, a flash of wild energy that can be used quite well and maybe this time finally elevate himself the way many think he should and pay off on all his fine promise.

4. Bully Ray and Dvon Ray has proven himself wonderfully as a true singles star, a champion and main event heel who can carry the mic and a belt well. Dvon may not have been as successful but still showing good stuff too as they helped tear it up with Aces & Eights. But I still dream that somehow, someway, the Dudley Boyz find their way back to WWE for one last run as a team. Just think about them pulling out the tables and their old duds and attitudes to spice up the tag ranks nicely. Sure, Bully as a heel on his own can work well in the company but to see the 3-D back in vogue smashing through stuff would be the best the WWE tag division has offered us in a very long time.

3. Tara/Victoria I admit it, I've always been a mark for her. Strong, gorgeous, kick-ass but her last year in TNA was a bit of a waste with her hanging with her real-life boyfriend and turned into a valet type. She may be entering the last of her wrestling career but it'd be fun if she returned to WWE and got back to showing just how powerful a Diva she once was. Between her moves and her great attitude, Victoria is just the type of crazy the division can use and remind them how it's not just the beauties who get ahead.

2. MVP I know it was his decision to leave WWE but still annoyed they let this guy go. He was good in the ring but better on the mic, the larger than life persona fitting for the time. He'd be great back in the ring either in tag bouts or singles ones, proven as a good US or IC champ and his promo work would be great too. You can even build him an "entourage" to help him out and can shine more as a major heel star, something WWE can use now. It would be a good move as with guys like Lebron James and others as major champs, what better time for Porter to make his grand return to the spotlight?

1. Kurt Angle I know this one is unlikely due to Angle's age, his injuries and run-ins with the law, not to mention how he left the company in 2006. But really, who wouldn't want to see Angle back in WWE to face off with Punk or Bryan? The guy is still capable of great battles (you think WWE wouldn't push the hell of a return bout between him and Brock?) and killer on the mic and be good to see him cut loose again and give WWE a great shot of real wrestling ability right now. Plus, it's just not the same without hearing those "you suck" chants at his entrance.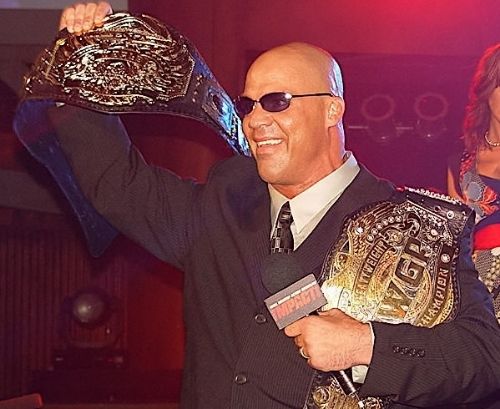 ---



James Wright
5. Shelton Benjamin - I'm still surprised this hasn't happened yet, Benjamin is a great athletic talent and some of his matches in ROH have shown just how brutal he can be as a wrestler. What's more with the rumors that the WWE are looking for a new top black babyface Benjamin might be just the guy for the role.

4. John Morrison - Like Benjamin this is another guy who was in the midcard but possibly could have been in the main event by now if they had managed to stick around. Morrison's use of parkour made him stand out in the mainstream and that style could always be utilized in specialty matches to make memorable spots. There is certainly still time for Morrison to come back and make an impact, and with his time off he could come back new and improved.

3. Rob Conway - The current NWA champion was one of my favorite wrestlers during his short run as a singles competitor and despite never really getting a proper shot in the company I believe he has a lot of potential to go a long way in returning. In general I much prefer the idea of accessing untapped potential rather than reliving past rivalries or making 'dream matches', plus it would mean the return of that song, which I maintain is one of the best WWE theme songs of all time.

2. Bully Ray - Having said that my top two are the only two men who were really established names in the company that I am really interested in seeing again. When the Bully was Bubba Ray Dudley he never really managed a successful singles run in his WWE career, however we've seen in TNA that he definitely has the ability to hold his own as champion and as the main focus of the show. So I'd be interested in seeing the Bully go up against the WWE's current top talent as it is something we have never seen before and has the potential to be great.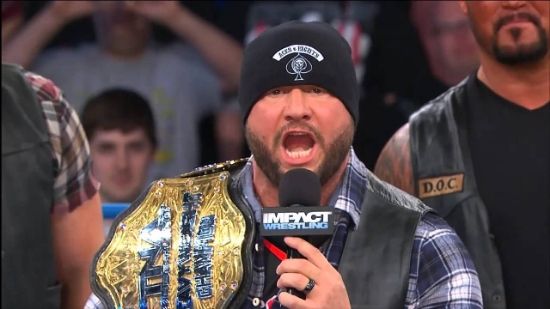 1. Kurt Angle - To me there is no other choice. Kurt Angle has always been my favorite wrestler and when he left the WWE it took years for my interest in the company to fully return. Sure Angle's TNA run has been questionable at times and his actions and how he has represented himself on social media and real life have been borderline at best, but seeing as how he has just come out of rehab, now might be the perfect time for him to come back and go up against the current crop of WWE talent. What's more Angle has never been afraid to put someone over so like Jericho he could be a much more positive force as a part-timer than guys like Brock or the Rock, who while they tell a good story, do nothing in the way of promoting the WWE's current up and comers.

---



Matt O'Connell
5. Finlay - Yes, I know Finlay is back with WWE, and I know he's retired. But that was the case before he returned to television in 2005 and had one of the best career second acts this side of Shawn Michaels. That said, none of the Hornswoggle stuff, thanks; let's just have the man named Finlay who loves to fight back on television, making the midcard fun to watch again. Actually, it was fine when the little bastard was a heel and Finlay would yank him, teeth gnashing, out from under the ring. THAT, my friends, was solid gold.

4. The World's Greatest Tag Team - The fact that these two men have not made a return to WWE is one of the reasons I rather doubt their commitment to the tag team renaissance thing. But the return of a high-profile team from years past -- and one that can still go -- could do a lot to make the teams we already have better in the long run. Who wouldn't like to see these guys up against the Usos, the Shield, or International Airstrike?

3. Ultimo Dragon - Ultimo Dragon is number two on my own personal list of guys who should have done WAY better in WWE than they did (DDP is number one, if you're curious). Unlike Rey Mysterio, Dragon has somehow managed to avoid the kind of cumulative injuries that have seriously cramped the former's high-flying style. I'd love to see him have a respectable IC or US Title run in WWE against the likes of Cesaro, Kingston, Ziggler, or Rhodes; even matches with Punk, Bryan and Del Rio wouldn't be out of the question.

2. John Morrison - I have been a supporter of JoMo ever since the early days of the ECW revival, and I really enjoyed watching his skills improve over time. The consensus was that it was only a matter of time before he became a world champion, but it just never happened. Instead we got a forgettable WWE championship run from the Miz, who has since plummeted to pre-show YouTube match status. I say bring back John Morrison for a monster babyface run and reunite him with Miz. If anything can save Miz' truly awful face run, it's a reunion with his former partner, and when Miz inevitably turns on him perhaps he can recapture some of the heel heat he's lost since 2010.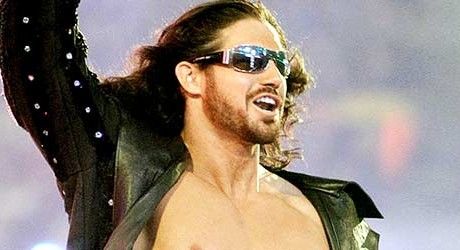 1. Kurt Angle - Surely the universal pick for the number 1 slot, but deservedly so! There's no one still living that's more missed by WWE than Kurt Angle. His absence still feels somehow WRONG despite the fact that he's been in TNA years longer than he was in WWE, and that missing time is precisely why I want him back so badly. Most of my picks have only been gone a year or two, but WWE truly was a different place in 2006, and there is a massive crop of potential opponents for Angle to work with. Alberto Del Rio, CM Punk, Antonio Cesaro, Jack Swagger, Dolph Ziggler, Cody Rhodes, and of course Daniel Bryan would all be ideal opponents for Angle. Return engagements with the more mature Lesnar and Orton would also be fun to see. But best of all, WWE seems more willing now to let their established stars wrestle reduced schedules, which is ideal for Angle's notoriously brittle freakin' neck. Plus, we'd finally get that career retrospective DVD that we've been craving for years.

---
CSONKA's LIST FOR FUN
5. Trent Baretta
4. Alex Koslov
3. Davey Boy Smith Jr.
2. Jeff Hardy
1. Kurt Angle
YOUR TURN KNOW IT ALLS

List your Top Five for this week's topic in the comment section using the following format:

5. CHOICE: Explanation
4. CHOICE: Explanation
3. CHOICE: Explanation
2. CHOICE: Explanation
1. CHOICE: Explanation
Your heart is free. Have the courage to follow it…TO CSONKA'S TWITTER!

http://www.twitter.com/411wrestling
http://www.twitter.com/411moviestv
http://www.twitter.com/411music
http://www.twitter.com/411games
http://www.twitter.com/411mma

Have you checked out the Csonka Podcasting Network? If you haven't, you should We run anywhere from 15-20 shows a month, discussing pro wrestling, the world of MMA, the NBA, general sports, popular TV series of the past, bad movies, battle rap, interviews, MMA & Wrestling conference calls and more! Around 10 different personalities take part in the various shows, which all have a different feel; so you'll likely find something you like. All of the broadcasts are free, so go ahead and give a show a try and share the link with your friends on the Twitter Machine and other social media outlets! Running since May of 2011, there are currently over 350 shows in the archive for you to listen to.



Larry Csonka is a Pisces and enjoys rolling at jiu jitsu class with Hotty McBrownbelt, cooking, long walks on the beach, Slingo and the occasional trip to Jack in the Box. He is married to a soulless ginger and has two beautiful daughters who are thankfully not soulless gingers; and is legally allowed to marry people in 35 states. He has been a wrestling fan since 1982 and has been writing for 411 since May 24th, 2004; contributing over 3,000 columns, TV reports and video reviews to the site.
comments powered by