SPOTLIGHTS
The Wrestling News Experience: 09.16.13
Posted by Stephen Randle on 09.16.2013

Results and thoughts from WWE Night of Champions, plus news on Jim Ross's retirement, WWE holding polls for the greatest champions of all time and more!

Monday, September 16th, 2013

From 411Mania's Canadian offices in Kitchener, Ontario, Canada, this is The Wrestling News Experience, with Stephen Randle!



Wouldn't Recognize Luck If He Saw It

Good morning, everyone, and welcome to the Experience. I am Stephen Randle, and I am so far behind on this column that Larry's going to have me killed if I put it off any longer, so this monologue will be a quick one. Let me just take a few seconds to say that new TV can't get here fast enough. Although the lack of new episodes of anything has given me a chance to rewatch Justified all over again. Someone give Walton Goggins more awards.

Moving on.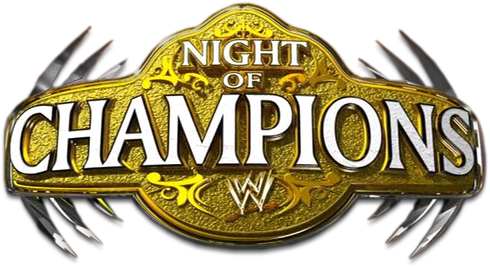 Slimmer had the live coverage.

Curtis Axel © vs Kofi Kingston – WWE Intercontinental Championship

Got home from work in time to catch the end of this, which apparently kicked off the show, so I guess at least it got time. Odd that they'd make Axel work double duty in what turned out to be a normal title defense, but maybe they actually care about preserving Axel's heat post-beating he's going to get from Punk.

Curtis Axel defeated Kofi Kingston to retain the Intercontinental title (pinfall, Hangman's Neckbreaker)

Going back to Slimmer's recap, I see it was Triple H playing tweener to set up the match because Axel beat him way back when he was relevant. Oh, goodie.

According to Ricardo, "RVD" in Spanish is "RVD". I don't know, so I'm not going to call him on it, but I don't think that's actually correct.

Apparently WWE.com is running votes for the best Champions of all time. When John Cena wins for the WWE Championship, try to look shocked.

AJ Lee © vs Brie Bella vs Naomi vs Natalya – Fatal 4-Way Match – WWE Divas Championship

AJ's friends all abandoned her pre-match too. Nice to see the woman actually preaching real, legitimate women's wrestling is being treated like the crazy one, but it's not like she'd be the first. Hey, and she gets a face pop on her entrance.

Hey guys, you probably shouldn't point out that the referee should be counting someone down when it's clear he's not going to because of an upcoming planned spot.

AJ Lee defeated Natalya, Naomi, and Brie Bella to retain the WWE Divas title (AJ submits Natalya, Black Widow)

Excellent. Shocking that the Total Divas didn't end up with the title, but I suppose they'll save that for when the show comes back in a few months. Now, debut another wrestling Diva on Raw! Come on, we know you have them hidden down in NXT.

Apparently Santino Marella, Alex Riley, and Booker T is a panel of "All Stars". This must be one of those "every team has to send at least one player" sort of All Star Games.

Alberto Del Rio © vs Rob Van Dam – World Heavyweight Championship

Well, that was certainly fifteen minutes long with a bullshit finish.

RVD defeated Alberto Del Rio by DQ when Del Rio wouldn't release the Cross-Armbreaker. Del Rio retains the World Heavyweight title

Well, at least we got a Van Terminator out of the deal. Although I was waiting for Ricardo to just waffle Van Dam with the chair instead.

Somehow Booker T ends up voted best World Heavyweight Champion of all time, from a selection that included Ric Flair. The real fun is going to be seeing if they fudge the numbers on the WWE Champion vote so that it looks like Triple H actually gets any votes.

And here's Fandango for no reason! I'm actually okay with it. Also, has anyone else noticed that Fandango is getting seedier looking as the weeks go on?

Oh, it's a match. Yes, it's Night of Champions, the PPV where every title is on the line, where CM Punk tries to get ultimate revenge in his blood feud with Paul Heyman…and also the Miz gets a match because…*shrug*

The Miz vs Fandango

The match that's so fascinating, the announce team is debating the relative crappiness of their NFL teams!

Man, running this and Del Rio-RVD back-to-back is just killing the crowd. The Punk match had better be next. Or at least Ambrose-Ziggler.

On the bright side, I'm using this time to write other parts of the column.

Oh, Miz won. That was really surprising after he already beat Fandango cleanly a few weeks ago on Raw.

The Miz defeated Fandango (submission, Figure 4 Leglock)

Hey, it's like I wished for it and it happened. Why does that never work when I ask for money?

CM Punk vs Curtis Axel and Paul Heyman – No DQ, Elimination Handicap Match

This is being portrayed as such an inevitable win for Punk that I'm immediately sure that somehow, he's going to lose. Wrestling has definitely damaged my ability to expect good things to happen, hasn't it.

Here's an obvious question: since it's No-DQ, eliminating Axel wouldn't actually change anything, would it? Why would he leave the ring if he can't be punished?

Holy crap, Cole said "hospital" instead of "medical facility". He's in trouble now!

Paul starts shouting "I believe in you", and there's a Peter Pan joke in there somewhere, but I'll be damned if I can find it.

I think it's pretty clear that Heyman is wearing a flak jacket underneath his warmup suit. Not that I blame him.

Well…that would not have been my choice.

Paul Heyman defeated CM Punk in a No DQ Handicap Elimination Match (pinfall, Ryback-ference)

I guess it's not like Ryback had anything better to do, and at least he's technically considered a main eventer, so it's not like Punk is far above him in the pecking order. And they did have a decent match together last year at Hell in a Cell. Still, it would have been nice to see a new guy debut instead.

Dean Ambrose © vs Dolph Ziggler – WWE United States Championship

If I hadn't just watched Ziggler get destroyed by Bray Wyatt in an unrelated match on Raw, I would have enjoyed this match more, but there is no chance Ziggler is getting the belt here. Or possibly ever winning again, depending what he said about Total Divas this week.

Dean Ambrose defeated Dolph Ziggler to retain the WWE US title (pinfall, Bulldog Driver)

Ha, Sting won the poll for greatest US Champion. That sound you just heard was Sting's bank account anticipating a really big cheque for when WWE brings him in once he leaves TNA.

The Shield © vs The Prime Time Players – WWE Tag Team Championship

Well, no title changes yet, and this would seem to be the last opportunity for one. This is why I don't think they should make a big deal about this PPV having all the belts on the line, because inevitably, there's usually only one title change, maximum.

Nice to see Titus adding clever spots like using the whistle while stomping a mudhole, because his charisma entirely makes up for his mediocre wrestling ability.

The Shield defeated The Prime Time Players to retain the WWE Tag Team titles (Rollins pinned O'Neal, Spear)

See, this is why I didn't think the PTP should have won this title shot if the plan is for them to win the belts eventually (although for the record, I think that it's probably still Henry-Show who will dethrone The Shield). They've been heating up since their turn and mini-push, putting them into a title match that they lost cleanly drops them back into the pack. But I can't be too upset at having a decent tag division full of potential contenders, I suppose.

Randy Orton © vs Daniel Bryan – WWE Championship

-Double Ha! Hogan wins the greatest WWE Champion poll, over Austin, Cena, Punk, and HHH. Man, TNA's doing better on this WWE PPV than they do on their own show.

Why is Randy's response to being in big time title matches always "More chinlocks"?

Speaking of wrestling messing with my belief system, interference is banned in this match, which immediately leads me to wonder how they'll get around it and cost Bryan the title.

Wait, what?

Daniel Bryan defeated Randy Orton to win the WWE Championship (pinfall, Running Knee Strike)

Okay, wait for it…

Huh. So, Dusty Finish tomorrow, or did Orton strike out? Because this doesn't make a lick of storytelling sense.

Fact: Daniel Bryan has beaten John Cena and Randy Orton cleanly on consecutive PPVs. I don't think that's ever happened.




Last night, Daniel Bryan showed that Randy Orton might not be the face of WWE that Triple H thought he was, by defeating The Viper handily and winning back the WWE Championship. So, where do we go from here?

Meanwhile, CM Punk had victory and revenge in his grasp, Paul Heyman at his mercy, but he was denied his final triumph by an interfering Ryback, who appears to have aligned himself as the newest Paul Heyman guy. Yes, Punk has another roadblock in his path, and this one's just a little more intimidating than Curtis Axel, who did, at least, manage to retain his Intercontinental title earlier in the PPV before getting his face ripped off by Punk.

Also, Stephanie McMahon has invited WWE Hall of Famer and father of Cody Rhodes to come to Raw to discuss a business proposal. Because she needs to justify her presence on TV, I assume.

And Alberto Del Rio snuck away with the World Heavyweight title by getting himself disqualified against RVD, but suffered all sorts of ill effects, including a Van Terminator during the post-match festivities. One would imagine that this feud must therefore continue.

All this, plus the tag division, AJ Lee celebrating having overcome the Total Divas, and possibly a rage-inducing Dusty Finish, tonight on Raw!




- Hulk Hogan was involved in another boating accident this weekend, when the windshield apparently shattered while they were travelling at high speeds. You know, every time I eat spicy food, I have horrible digestive issues. So I stopped eating spicy foods. There's a lesson in there, somewhere.

- The lesson is, "every anecdote I say is totally made up". I just don't eat spicy food because I don't like it. The digestive issues are unrelated.

- Apparently WWE 2K14 will be revealing the matches for WrestleMania mode this week. Of course, I already did that back when they announced the damned thing, but I guess it'll eat up some time on Raw. Gee, it's like they think anyone's going to care about a last-gen WWE game coming out a couple weeks before the new consoles or something.

- Reportedly, Wade Barrett has said that he wants new theme music performed by Manic Street Preachers. Okay, he's totally playing along with the joke, right? Wade, you know that some wrestlers went their entire career with only one theme? Meanwhile, you've been around three years and had, what, seventeen? Eighteen? Let someone else have a crack at a new theme for once.

- WWE has decided to cut costs at live events by no longer bringing along extraneous personnel like Zeb Colter and Vickie Guerrero. Oddly, they will continue to pay 3MB to show up.

- Allegedly, Jim Ross' retirement announcement may indeed have been due to him not restraining Ric Flair, the man whose entire life has been an exercise in ignoring good advice and restraint, during the WWE 2K14 panel last week. Boy, someone else taking the fall for his actions will sure teach Flair not to mess around at fluff PR conferences.




Because there just isn't enough controversy in Internet Wrestling columns, in honour of WWE's silly "Best Champion" polls, here's the official TWNE Champion Power Rankings.





1. Steve Austin

Austin would be the greatest WWE Champion of all time. He revolutionized the business from a financial standpoint and a wrestling standpoint (essentially creating the now-standard WWE Main Event Style), wrestled some of the biggest matches of the era, and did most of it post-massive spinal surgery. If not for a piledriver gone awry, who knows how much bigger (and longer) his career could have been.


2. Ric Flair

Nobody can be the greatest World Heavyweight (nee WCW) Champion ever besides the man who won it 16 times. There's a reason it's still the number to beat, after all. It's a shame modern fans only know the caricature that Flair has become, instead of the legend he was in the ring.


3. Rob Van Dam

He never won the big belt during ECW's original inception, so instead, we're stuck calling RVD the greatest ECW TV Champion of all time. Someone asked me last week who, outside of RVD, was the most successful ECW alumni who was still there when it went under. It was a real headscratcher, mostly because RVD really was the only guy left of any value at that point.


4. Honky Tonk Man

Well, I mean, it's all he ever called himself anyway, so he must be the greatest Intercontinental Champion of all time. After all, why would he lie?


5. The Dudley Boyz

We're not going to go company-specific for this one, because nobody dominated the tag team ranks like Bubba Ray and D'von, who won the belts no matter what company there were a part of. Sure, the WCW titles were an artifact by the time they got those ones, but the reason everyone I so shocked Bully Ray worked out as a singles guy was because nobody could ever see these two as anything but a tag team.


6. Trish Stratus

Oh, how we long for the days of semi-legitimate women's wrestling, when Trish ruled over a kingdom of actual grapplers, proving that a fitness model could work really hard and become one of the best women's wrestlers of all time. Unfortunately, WWE seems to think that means that any other model could do the same, and has been trying and failing for years to replicate it.


7. Crash Holy

Without this guy and the 24/7 rule, nobody remembers the Hardcore title in any fashion nowadays. Some of the most fun matches of the Attitude Era revolved around this belt.


8. Al Snow

You know, nobody gives Al enough credit for the work he put into being European Champion. D'lo Brown may have claimed to be from Europe while he held the belt, but Al actually went the extra mile and dressed up in the stereotypical native garb of all sorts of different European countries during his reign.


9. Larry Zbyszko

I tell you, of the two Western States Heritage champions that ever were, Larry Legend was at least a slightly better one than Barry Windham. Oh, the stories that belt could tell, I bet there'd be at least one.


10. Um…

The WWE Light Heavyweight title…was a complete joke and absolutely no one who ever held the belt distinguished themselves in any way. We are lesser people for having acknowledged its existence in any way. That is all.




Inactive List as of 09.09.13

WWE

- Christian, out indefinitely as of September 2nd (concussion)
- Evan Bourne, out indefinitely as of March 19th, 2012 (foot)
- John Cena, out 4-6 months as of August 19th (torn triceps)
- Mark Henry, day-to-day as of September 1st (hamstring)
- Sheamus, out 4-6 months as of August 5th (torn labrum)

TNA

- Kurt Angle, out indefinitely as of August 8th (rehab)
- Zema Ion, out indefinitely as of May 17th (appendectomy)

Transactions

- Ken Anderson, TNA, contract expiring, written off TV

- Santino Marella, WWE, returned to action on September 9th Raw

- Shaul Guerrero, WWE, returned to WWE developmental



**NEW** WWE Champion: Daniel Bryan
- 1 day reign, defeated Randy Orton on September 15th (Night of Champions PPV)



World Heavyweight Champion: Alberto Del Rio
- 92 day reign, defeated Dolph Ziggler on June 17th (Payback PPV)



WWE Intercontinental Champion: Curtis Axel
- 92 day reign, defeated former champion Wade Barrett and The Miz in a Triple Threat Match on June 16th (Payback PPV)



WWE United States Champion: Dean Ambrose
- 120 day reign, defeated Kofi Kingston on May 19th (Extreme Rules PPV)



WWE Tag Team Champions: Seth Rollins and Roman Reigns
- 120 day reign, defeated Kane and Daniel Bryan on May 19th (Extreme Rules PPV)



WWE Divas' Champion: AJ Lee
- 85 day reign, defeated Kaitlyn on June 16th (Payback PPV)



WWE NXT Champion: Bo Dallas
- 96 day reign, defeated Big E Langston on June 5th (NXT)



WWE NXT Tag Team Champions: Adrian Neville and Corey Graves
- 61 day reign, defeated The Wyatt Family on July 17th NXT



WWE NXT Women's Champion: Paige
- 54 day reign, defeated Emma on July 24th NXT to become inaugural Champion

NOTE: NXT Title reigns only count what has aired on TV, not when changes occur at tapings.




TNA Heavyweight Champion: Bully Ray
- 32 day reign, defeated Chris Sabin in a Steel Cage Match on August 15th Hardcore Justice Impact
- Next title defense: vs AJ Styles, Bound For Glory PPV



TNA World Tag Team Champions: James Storm and Gunner
- 113 day reign, defeated former champions Chavo & Hernandez, Aries & Roode, and Bad Influence in a Fatal Four-Way Match on June 2nd (Slammiversary PPV)



TNA X-Division Champion: Manik
- 53 day reign, defeated Sonjay Dutt and Greg Marasciulo in an Ultimate X Match on July 25th (Impact) to claim vacant title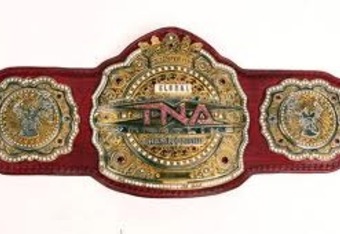 TNA Television Champion: Abyss
- 106 day reign, defeated Devon on June 2nd (Slammiversary PPV)



TNA Knockouts Champion: Mickie James
- 116 day reign, defeated Velvet Sky on May 23rd Impact




Acero has The Wrestling 5&1.

Schroeder has WWE RPI Rankings.

Harder has The Professional 3.

Dino has Smart Marks.

Watry interviews Jay Bradley.

Daniels has The Ten Count.





In the newest episode of After Dark, I talk about my experiences at the live Raw in Toronto, Jim Ross' anticlimactic retirement, and preview the Night of Champions PPV. Plus, I break down WWE's Top 15 PPVs of All Time list!






In the latest episode/game, our panellists discuss the release date of the XBOne, the Nintendo 2DS, and Sony's announcement of PS Vita TV, which leads to debate about the incredible levels of technology that exist in the modern world.







Killzone: Mercenaries **COMING SOON**
One Piece: Pirate Warriors 2 **COMING SOON**
Stealth, Inc.
The Last of Us
Call of Juarez: Gunslinger
Marvel Heroes
Hakuoki: Warriors of the Shinsengumi
Far Cry 3: Blood Dragon
Dragon Fantasy: Book One
Guacamelee!
BioShock Infinite
Dead or Alive 5 Plus
Generation of Chaos 6: Pandora's Reflection
Rocketbirds: Hardboiled Chicken
Ni No Kuni: Wrath of the White Witch
Earth Defense Force 2017 Portable




411 will have live coverage of Raw tonight starting at 8 pm EDT.

From our promotional department, I've been informed that if you really do like 411Mania and all it provides, or even just me (and really, who doesn't like me), don't forget to bookmark the site in your browser or make 411 your homepage, and tell all your friends about how awesome 411 is.

And don't forget, you can follow all of the everyday goings on in 411 on Twitter.

Stephen's Twitter
http://www.twitter.com/411mania
http://www.twitter.com/411wrestling
http://www.twitter.com/411moviestv
http://www.twitter.com/411music
http://www.twitter.com/411games
http://www.twitter.com/411mma

That's our show, I will be back next week. Also, don't forget Co-op Multiplayer this Tuesday at midnight EDT on Spreaker.com, 4PC in the Games Zone on Wednesday, and the TWNE After Dark podcast on Wednesday, airing live at around 11 pm EDT on Spreaker.com, posted on 411 shortly thereafter.

Here it is, your Moment of Buddy.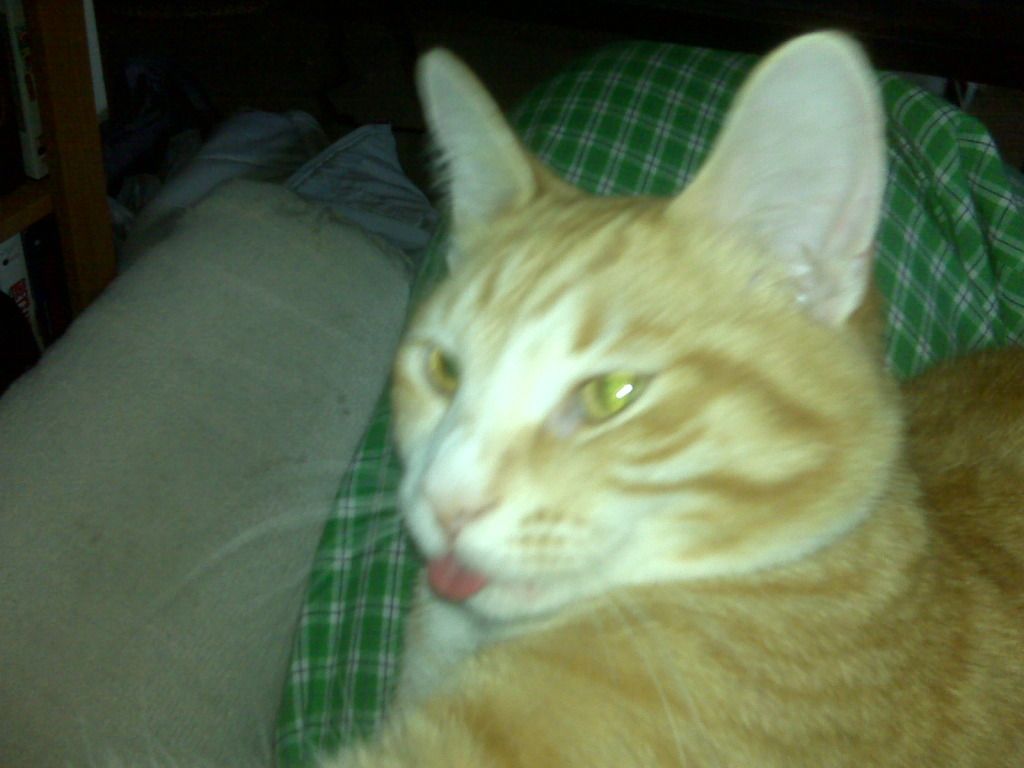 Buddy Picked The Results
For Night Of Champions
Better Than You




Drunken marmosets picked NoC results better than I did.

Have a good one, always be a fan.

comments powered by