SPOTLIGHTS
The Tuesday Communique 09.17.13: C-O-N-spiracy!
Posted by Nick Marsico on 09.17.2013

RAW thoughts, reaction to TNA's upcoming changes and a sad mistaken identity headline this week's Communique!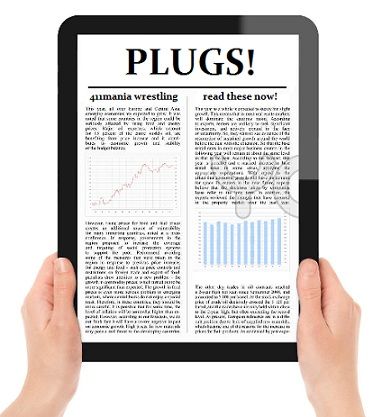 The Wrestling News Experience with Stephen Randle
The Wrestling 5&1: Gail Kim vs. Rosa Mendes> with Tony Acero
The Professional 3: The History of Hip Hop in Wrestling with Jon Harder
Smart Marks: What Once Was Old is New Again with Dino Zuko
411 Wrestling Interview: Jay Bradley with Justin Watry
The Ten Count: Top 10 Free TV Matches with Evan Daniels
The Heel Report: Cody Fired Cody with James Wright






WWE Monday Night RAW from Cleveland, OH || TV Review



20 Minute Promo Time With The New Champ (for now)!
- I love the visual of Fandango's legs hanging over the ring.
- Huge ovation for Bryan of course, and even though we all know what's going to happen it still warms my heart.
- Triple H is here before much celebration can be had, and "fast count" is pretty much the first thing out of his mouth.
- To be fair, Orton was completely knocked out and he could have counted to 50.
- Oh, shit! I love it! Scott Armstrong was in on it! Triple H told him to count fast if Orton was in jeopardy so he'd have a reason to take the belt away! That's genius and I didn't see that being the reason. It's much better than any other alternative route they could have gone with that finish.
- Good start to the show, and when the truth comes out it's going to make Bryan look good rather than like a loser who can't get the job done, which had been the speculation after the finish on PPV.


Stephanie and Triple H are "arguing" backstage and Steph gives Orton a good talking down. I can dig the feigned relationship woes of the new Corporation.


US Title (or not, apparently): Dean Ambrose v. Dolph Ziggler
- I've only seen the main event of the PPV, but I can only assume this PPV rematch will be better than last night's original.
- Sleeper from Dolph! Sleeper from Ambrose! It's a PIPER-FEST IN HERE!
- Ziggler does the Triple H version of the Flair Flip over the corner and out of the ring. Nice.
- They seem to screw up a bow-and-arrow attempt but improv their way out of it into a dragon sleeper.
- Crowd's somewhat quiet, but the jumping DDT wakes their asses up for Ziggler's comeback and he goes wild!
- The 10-elbow drop spot is fucking great.
- Ziggler counters the bulldog driver into the Zig Zag! Wait, it wasn't a title match? Oh. They really should have stressed that better. Really good match anyway.


It's Bryan v. Reigns tonight, plus Stephanie yells at Big Show about something.


Fandango v. R-Truth
- They really should just put Miz and Truth back together as a team. It's the only way either of them are useful any more.
- JBL complaining that Fandango's dance contests have been unfair because they're popularity contests rather than legitimately judged based on dancing is great.
- Did he just call Cole and King "rocket surgeons"?
- Match went a little too long and clearly wore out its welcome with the crowd but it was decent enough. At least Summer Rae's body was great.


The American Dream Is Old (but still awesome)!
- Dusty somehow makes complete sense while managing to make absolutely no sense whatsoever. He's always been the best.
- Apparently there was a "proposal on the Tweet", so Stephanie needs to get her long legs on out here.
- Stephanie walks out clapping. What a bitch!
- She gives Dusty a Bed, Bath and Beyond gift card for Cody's wedding! AAAAAAAAAHHHAHAHAHA That's amazing!
- "But... that's where they're registered!"
- Isn't the choice obvious? Goldust is in his mid-40s retired and Cody is at prime age.
- Great back-and-forth between the two, and Dusty tells her to GO STRAIGHT... TO HELL!
- "I'm sorry you feel that way..." Why didn't I know The Shield would be here?
- No! Don't make Big Show knock out fuckin' Dusty Rhodes! NOT COOL, STEPHANIE. NOT COOL.
- Wow. That was un-freakin' believable. Spectacular segment. I am LOVING THIS.


Cameron, Naomi & Brie Bella v. Layla, Aksana & Alicia Fox
- The only thing I care about now is Naomi's BOUNCE BOUNCE BOUNCE BOUNCE before the match.
- And Layla's outfit.
- AJ's commentary is awesome as well. How could she the cause of Nattie's mic not working?
- Match ends, AJ has a staredown with Natalya. Moving on.


Damien Sandow v. Rob Van Dam
- Why didn't RVD win the belt at the PPV?
- Quick and painless match. Love that they played Sandow's music. As if he'd actually win a match.


Triple H fires Scott Armstrong but promises to take care of him with a good severance package. Good conspiracy followup.


Randy Orton v. The Miz
- THOSE are Miz' parents? I mean, yeah, he does look like them, but holy shit what the fuck happened?
- Orton attacks Miz in front of them, of course, and we take a break.
- Match starts after the break and the hometown boy Miz is on fire!
- Count out? Really? That's it?
- Good fight after the match with Orton killing Miz in front of his parents, but they could have lightened the rules and just done that during the match.
- I will say, though, that if that was my son, I would have physically intervened to stop Orton from doing that. The match was over. I get not interfering in an ongoing match, but that was an assault! Way to protect your kid, dude.
- Orton Pillmanizes Miz after the match, presumably to write him off TV for somesuch reason.


Paul Heyman In A Wheelchair (and Ryback too)!
- Crowd lets out a big "Goldberg" chant, but Heyman just plows right through it and ignores them, so they stop. Will the Goldberg chants ever stop for Ryback?
- Didn't Curtis Axel come out with them? What happened to him?
- Okay promo. Hopefully being associated with Heyman will make people give a shit about Ryback again, because he is completely dead in the water as of right now.


Elimination Match, Tag Team #1 Contendership: The Usos v. Tons 'o Funk v. Real Americans
- Cole says the winners would be set up for a future title shot (completely non-committal) immediately before a #1 contender's match graphic shows.
- Ugly backbreaker from Brodus. What the heck was he going for?
- Somebody tries to start a "Super Dragon" chant but it goes nowhere.
- SWEET T comes in and gets a SWEET delayed butterfly suplex on Cesaro! That's how you kick some ass.
- Then he KILLS an Uso with a clothesline but gets rolled up by Cesaro. That's that, then. Crowd doesn't react much.
- Except they chant heartily along with "WE THE PEOPLE". Such patriots.
- REALLY? They do the big swing on the god damned app? Fucking assholes.
- Aaaaaaaaand the crowd chants for JBL, King, Cole and Randy Savage. You know what would probably stop that? If these teams got some legitimate promo time and some sort of angle instead of random matches with vague future possible implications.
- Crowd gets back into it with the Uso hot tag and a great double dive over the top keeps the momentum.
- AWESOME finish. Blind tag for the Usos, Swagger gets the belly-to-belly superplex and the other Uso follows down with a splash for the win. Weak match but the finish saved it.


Daniel Bryan v. Roman Reigns
- Let's see Bryan carry this fucker to something good.
- Bryan works his legs over with tons of kicks and a bunch of leg whips (or leg laces, as JR would say).
- Nice Northern Lariat from Reigns, but his Randy Orton tribute chinlock silences the crowd.
- Why are they doing a splitscreen to replay the fast count from Night of Champions? Just let the match happen.
- Reigns catches Bryan on the suicide dive! Wow!
- Reigns gets some generic power offense after the break for a while.
- Bryan comes back! You can't powerbomb DANIEL BRYAN! He takes out the Shield but Reigns KILLS him with a clothesline!
- YES LOCK! Orton breaks it up for the DQ so HE takes it instead, but The Shield break it up and it's beadown time again.
- Orton sets up the Pillmanizer again, but THE LOCKER ROOM EMPTIES! Orton scrambles out of there but The Shield get a beat down from everyone! Bryan kills Rollins with the knee and the crowd goes nuts!


Overall RAW Thoughts: Eh. Not a good follow-up to what seemed to be a not-so-good PPV. I've only seen Orton v. Bryan thus far (it was pretty good) so I'll talk more about it next week. Ambrose and Ziggler had a very good match, the Orton/Miz brawl was good (though I'd have preferred a match) and Bryan and Reigns had a good match as well. Shouldn't have let Roman in there in a one-on-one situation for that long, even with someone as good as Bryan, but he definitely worked his ass off. The opening segment with the title being held up could lead to something brilliant if they do it right. The Dusty/Steph/Big Show segment was a total highlight, just top notch stuff. I was terribly disappointed with the Heyman/Ryback segment, but I have faith that Punk's response will help the angle pick back up again next week. The closing show angle with the locker room emptying to save Daniel Bryan was really great, though. Fantastic way to end a RAW that would have otherwise been largely a waste. Looking forward to the fallout of that next week.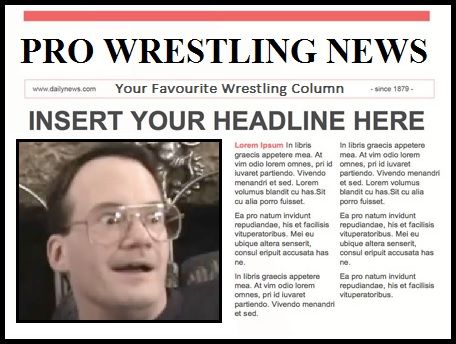 - Not surprisingly, TNA is not only considering taking Impact off the road, but it's said to be more or less a foregone conclusion, as the change has cost far too much money and had effectively zero positive impact on the business (or the product, for that matter). They're reportedly going back to taping at a singular location, either in Orlando or Las Vegas. The problem is that they have no clue how to market or advertise themselves so no matter who they bring in or where they bring the show they just aren't going to grow. The only chance TNA has to grow is to stop trying to act like they're big time. I like Sting and Angle's had some great matches, but their presence isn't driving business and they are more than certainly not bringing in enough money to make up for what they get paid. Same goes for Hogan and Bischoff and anybody else that gets paid significantly more than the majority of the rest of the roster. Start there with cost cutting -- essentially they need to start over and stop being so fucking delusional. They have tons of great talent and good TV backing from Spike. Somebody needs to wake up and realize what's going on. Is TNA going under? No. Are they going to grow if somebody with some sense doesn't start taking action? Nope. Are they going to just continually fail at every attempt to become big time if they don't start learning from their mistakes? Yep.

- Teddy Long calls Daniel Bryan "Soulman Danny B". I wish I was as cool as Daniel Bryan. Or Teddy Long.

- The former Duke "The Dumpster" Droese, who has been working as a special education teacher, was indicted on charges of selling morphine to undercover cops. According to my sources, they were cool that he was giving it to the kids but it turns out that one of the undercover cops was allergic.

- Mickie James' contract expired while she was Knockouts Champion, so she loses the belt on the next episode of TV. Can't blame it on Pritchard. I've tried to never call TNA bush league, but come the fuck on!

- Vader's son (and two other guys) was released from developmental last week. He didn't have much of a look, had no presence in or out of the ring and never improved as a wrestler from what I have seen. Hopefully he can work in Japan for a while and make something out of himself if he wants to be a wrestler.

- Former boxer Riddick Bowe is going to start wrestling for some British company. I initially read the headline as Manute Bol. When it turned out that I was incorrect, I became quite sad and dejected.

- The windshield of Thunder In Paradise blew up over the weekend because Hogan was going too fast.




Connecticut Wrestling Entertainment
Trent Barretta v. Dan Barry || CTWE Briccomania V - May 4, 2013
From TJ Hawke:
"This was a fun match. I'm not the biggest fan of Trent?, but he definitely works hard. Barry is a tremendously entertaining wrestler, and it was cool to see him in an extended singles match."
For more, please visit FreeProWrestling.com

R.I.P. Jim Ross. Or have a good retirement selling BBQ sauce. Something like that.
- Nicholas A. Marsico


comments powered by