SPOTLIGHTS
411 Fact or Fiction 9.19.13: Night of Champions, A.J. Styles, Authority Figures, More
Posted by Larry Csonka on 09.19.2013

Was stripping Daniel Bryan of the WWE Title a great move? Do authority figures in wrestling need to go away? Was AJ Styles the right choice to win the Bound for Glory Series? 411's Michael Benjamin and Justin Watry debate these topics and more!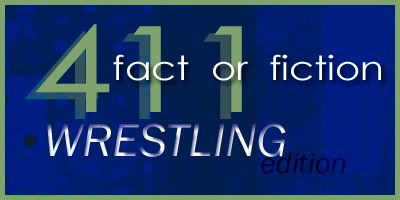 Welcome back to the latest edition of 411 Fact or Fiction, Wrestling Edition! You'll notice that I am not Steve Cook. Mr. Cook is taking a break from 411, due to having to focus on his new job. Mr. Cook has told me that he will return, so until that time, he has asked me to keep the seat warm for him and host the column. Other than that, things will stay the same. Battling this week are 411's Michael Benjamin and Justin Watry! Lets get to work…


Questions were sent out Monday.


Participants were told to expect wrestling-related questions.


1. Stripping Daniel Bryan of the WWE Title was a great next move in the ongoing angle between Bryan and the Triple H led corporation.




Justin Watry: FACT. I think the key word in that statement is "great." That may be a stretch, but it works for now. The fact is Daniel Bryan can't become WWE Champion for (at least) another few months. What happened at Night of Champions was about as legitimate a Chris Jericho defeating Triple H for the WWE Title in April 2000. Therefore, the belt had to held up (or handed back to Randy Orton). Now only does it create interest for Battleground in three weeks, but that momentum and buzz can carry over to Heck on a Deck three weeks later. WWE had to create bells and whistles to get past October. Bryan getting the title ripped out of his grasp was the right way to get through the next 4-6 weeks.

Michael Benjamin: FACT. The decision to strip Daniel Bryan of his title was definitely what's "best for business." The money is always in the chase. This rivalry is basically the entire direction of the company at this point. It encompasses nearly all of the main roster and a lot of them have a pretty solid shot at getting themselves more over than they were before this whole shebang started. Every time Triple H knocks Daniel Bryan down a peg, the crowd will want Bryan to win the big one that much more. Anybody who associates with Bryan is going to be cool with the fans for supporting their boy, D-Bry. That's not to say this angle is without issues. If they're trying to tell the underdog story, letting him win the big one twice in a month doesn't put heat on anybody besides Triple H. I want to watch him scrape and claw his way to the gold. He's already proven he can beat the two biggest stars in the company now. If they keep giving him the championship and pulling the rug out from under him, not as many people are going to bite when he finally has "the real" title win.

Score: 1 for 1


2. The Night of Champions PPV was one of the worst PPVs of 2013.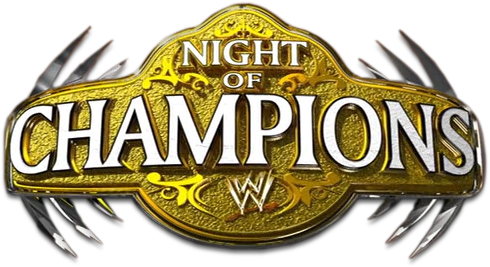 Justin Watry : FICTION. It was the worst WWE pay-per-view of the year. In 2013, there have been so many great events, so that is not really too much of an insult. However, this statement was never limited to strictly WWE. Thus, you can list any TNA Impact Wrestling PPV as the worst. Therefore, Night of Champions may be the fourth worst? Maybe. Since I like to use numbers and facts instead of opinions, Night of Champions likely grabbed more buys than every single TNA pay-per-view combined from the past year or two (or more!). For that reason alone, it is not even one of the worst.

Michael Benjamin: FACT. Without question. They opened up with a 15-minute talky segment that accomplished the same thing a short backstage segment could have. I know it's been said to death already by everybody else, but don't make the $45 Pay-Per-View I just ordered feel like an episode of Raw. It's not much to ask for. So anyways, you have a boring opening, two impromptu matches, and a terrible divas match, all the while almost every other match under-delivered. The only bright spot on the show was Randy Orton vs. Daniel Bryan. Imagine how amazing it could have been if they cut the opening segment and tacked an extra ten minutes onto it though. I stand by this being the worst PPV of the year so far. 2013's other poor events had more to offer in my opinion. I suppose the silver lining is that the card looked pretty bad going in, so at least I wasn't too disappointed.

Score: 1 for 2


3. Jim Ross leaving WWE is more of a loss than people realize.




Justin Watry : FICTION. I have a couple of notes to make. First, this could easily flip to 'FACT' for anybody who truly cares. My gut told me to put down 'FICTION,' so that was my response. Secondly, Jim Ross was basically been retired since 2009 anyways. He is my favorite commentator of all-time! All-time! Do not get me wrong, but he has been off television (weekly role) for years now. Thirdly, my assumption is he comes back at some point. Whether it is a backstage role or NXT work, he will be back. History tells us Jim Ross ALWAYS comes back. Even at his advanced age, I assume he will be back...again. Finally, nobody deserves to 'sit in a rocking chair' more than him. Even though he is the greatest play-by-play man in the history of the business, go home and relax. Enjoy your BBQ sauce and simply write an autobiography on your amazing career. You earned a comfortable retirement.

Michael Benjamin: FICTION. Eh. Jim Ross is a jack of many trades in the world of wrestling. Unfortunately they're not going to put him back behind the booth, he doesn't want to do talent relations anymore, and he has other ventures that WWE isn't allowing him to fulfill as much as he'd prefer while under contract. Jim Ross is an A+ wrestling mind but if the WWE isn't going to utilize him to the best of their abilities, I don't think it's that big of a loss. I wish they'd bring him back to host the legends roundtable though. That's a good little piece of programming.

Score: 2 for 3


4. AJ Styles was the right choice to win the 2013 Bound for Glory Series.




Justin Watry : FACT. I say this as he was really the only choice. Magnus? Too early. Bobby Roode? Not happening - did that two years ago and blew it. Austin Aries? Great talent but is not positioned as a main event star. He should be, no doubt. However, TNA has not done him any favors since last year. Jeff Hardy? Can't do that again. For the past nine months, the entire build up was surrounding AJ Styles finding himself and getting a TNA Title match at Bound for Glory. Now that the PPV is near, that planning is falling into place. Too bad I read the spoilers for Thursday, and it is already off track...but that is TNA in a nutshell.

Michael Benjamin: FACT. AJ Styles is generally always the right choice to win something like this. TNA fans love to rally behind Styles as much as they love to despise Bully Ray. The crowd will be electric for their showdown. Winning the BFG series is also a great way to cement his rightful spot atop the card after a bit of spotty and inconsistent character development lately. Last but not least, I'd argue that he can give Bully the best match out of anybody else in the series so it's a double win as far as I'm concerned.

Score: 3 for 4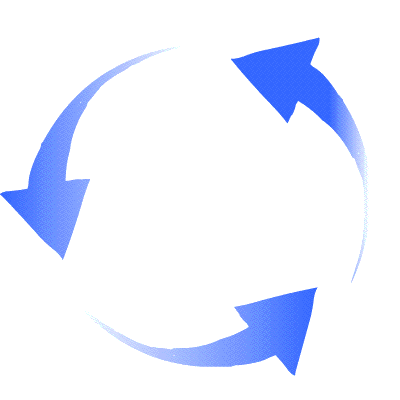 SWITCH!
5. You would be perfectly fine if the authority figure in wrestling disappeared for a while.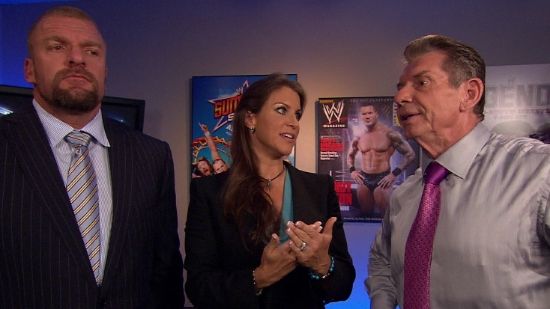 Michael Benjamin: FICTION. I would have FACTed the shit out of this a year ago. The Corporation 2.0 storyline has proven that it can still feel fresh and be well done though. An authority figure with a little more depth than "make it a tag team match, playa" is still relevant in the landscape of wrestling today and the proof is right in front of our eyes. When creative is actually being, well, creative with their authority figures, they can be used to great effect. Right now, any match on the card booked by Triple H feels just a little more important than it would have if the wrestlers just walked down the ramp and wrestled. With that said, I'm perfectly fine with the "booking crutch" authority figures hitting the bricks. They're just there to make matches with little to no character investment in why they're making matches other than their face/heel alignment. The announcers can get those orders over the headset and break the news to us without wasting screen time. Those are the ones that have us clamoring for the demise of the authority figure role.

Justin Watry : FACT. This goes for every single wrestling company. As much as I loved Mick Foley as commissioner back in 2000, he really did set a dangerous precedent. Being on Raw and Smackdown every week with great segments made fans expect that from every authority figure going forward. The McMahons was one thing, but it has been ridiculous ever since. Long story short, you can have a Raw General Manager (why is Brad Maddox even there again?). You can have a Smackdown GM. Just make their appearances special and actually mean something. Not throwing them out there every single week to deliver lengthy promos...

Score: 3 for 5


6. Bully Ray is currently the best heel in wrestling.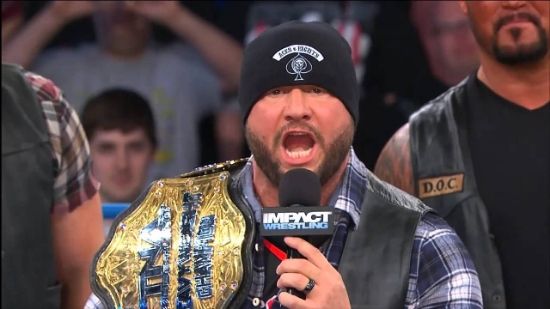 Michael Benjamin: FACT. Sure, I'll go with this. The only other heel that came to mind in opposition of Bully was Triple H. Lets face it though, he's a face in some segments because he loves playing cool. Also, his heel turn is fresh and unproven. That's obviously not to say that Triple H isn't a great heel but lets see him maintain this momentum for a while. But yeah, Bully Ray encapsulates everything that a good heel should be. He can go on the mic, he can go in the ring, and he makes the crowd go absolutely ape shit. He looks like he believes every egotistical and absurd word that comes from his mouth. He can make you forget that it's just a man playing a character. That's a rare trait in wrestling these days. Remember that mini-feud with Sabin? That could have been any wrestler on the roster and it would have worked. People just want to see somebody knock him off of his pedestal. It's wrestling 101 and it's entertaining as hell.

Justin Watry : FICTION. There are a few that stand out more. In terms of being heel, your job is to get booed, right? Well, nobody gets hated on more than Vickie Guerrero. I was at a Raw taping recently and could not even hear her. The crowd was all over from the second she walked out. If that is not heel heat, I don't know what is. Paul Heyman deserves a mention. Not a wrestler but amazing to rile fans up! Then there is Triple H, Randy Orton, and even The Shield are still protected a trio carrying all the title belts. After that, you can move your way to TNA. Of course, Bully Ray is the TNA (not World) Champion and has been great the past few years. However, is he above the top heels in WWE? Not possible.

Score: 3 for 6


7. Chris Jericho was absolutely correct when he stated that the worst move TNA made was bringing in Hulk Hogan, Eric Bischoff and Sting."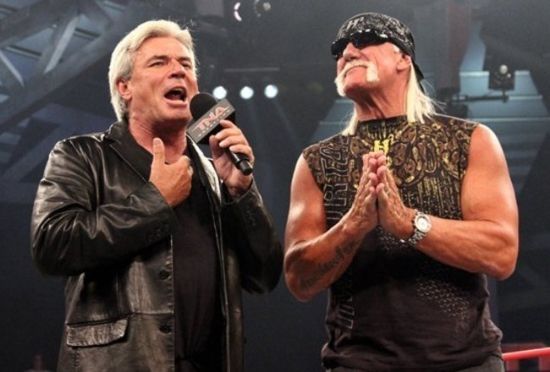 Michael Benjamin: FACT. I agree with Chris Jericho here. Sting is a solid had, sure, but he's a hell of an expensive solid hand. Based off the available TV and buyrate information (which is very little,) he doesn't seem to move the ticker as far as buys and ratings are concerned. That's the biggest problem for TNA in general. They've been plateau'd for years and can't figure out how to expand their audience. At this point, it's clear that a big name not named John Cena isn't going to do the trick. What else isn't going to do the trick? Handing power over to guys like Hogan and Bischoff. They made quite a few changes upon entering the company and none of them panned out or could be considered a success. Hulk Hogan segments do tend to draw a higher rating but it surely doesn't warrant his huge contract. I'm not on the inside, so I can't comment on how Bischoff does as the middleman between Spike and TNA but I'm sure they could find somebody with a more reasonable wage to do the same job. TL;DR They can all leave tomorrow and the needle isn't going to move for TNA.

Justin Watry : FICTION. Time will tell. History will ultimately answer this one. If the Fall and Fall of TNA DVD is released in five years, then yes. If TNA continues to get their 1.0 ratings on Spike TV and chug along for another decade, then no. I think this all depends on how the next few months shake out. This company has made so many poor decisions that did not really alter their bottom line. After years of those mistakes, it seems they have finally piled up. Back in late 2009, I can understand the desire to hire Hulk Hogan and Eric Bischoff. Sting is not even being included in the same ballpark as those two - not sure why Chris Jericho would lump him into this. If anything, going to Monday nights and immediately signing up 10-15 former WWE talents who added nothing was their worst move. Now, it seems going on the road full-time was their worst move because of the financial ramifications. I could go on forever and list 1,000 terrible moves. If I had to choose just ONE poor move, it'd be simply selecting "TNA" as a name.

Score: 3 for 7


8. You are NOT interested in this weekend's ROH Title Tournament Finals, featuring Kevin Steen, Michael Elgin, Tommaso Ciampa and Adam Cole.




Michael Benjamin: FACT. That's to say that I'm not interested in the results of the tournament. The ROH product has been slowly improving but it's still not drawing me in very much. I catch it when I get the chance, I'll go to a show when they're down the road, but I can't find a reason to invest myself in them. Therefore, I'm not invested in who holds their championships. On the flip side, I'll end up watching it at my leisure when the opportunity arises and I'll probably enjoy the tournament finals very much.

Justin Watry : FACT. I have zero interest. Since I have to fill some space, let me just say that Big Brother will be returning next summer! Their television ratings were not spectacular this year and even hit some series low points earlier in the season. However, CBS is happy with those numbers due to the nature of it being June-September. The real question is if I should apply to be a cast member. Can you imagine me on Big Brother? Surely, the great readers right here at 411mania would support that! Oh yeah, some ROH tournament or match is this weekend? No thanks. Let me know when these guys sign with WWE...

Score: 4 for 8



Justin and Michael split the difference and make for an entertaining battle. Tune into next week's column for more debating fun, and thanks for reading.



Have you checked out the Csonka Podcasting Network? If you haven't, you should We run anywhere from 15-20 shows a month, discussing pro wrestling, the world of MMA, the NBA, general sports, popular TV series of the past, bad movies, battle rap, interviews, MMA & Wrestling conference calls and more! Around 10 different personalities take part in the various shows, which all have a different feel; so you'll likely find something you like. All of the broadcasts are free, so go ahead and give a show a try and share the link with your friends on the Twitter Machine and other social media outlets! Running since May of 2011, there are currently over 350 shows in the archive for you to listen to.



Larry Csonka is a Pisces and enjoys rolling at jiu jitsu class with Hotty McBrownbelt, cooking, long walks on the beach, Slingo and the occasional trip to Jack in the Box. He is married to a soulless ginger and has two beautiful daughters who are thankfully not soulless gingers; and is legally allowed to marry people in 35 states. He has been a wrestling fan since 1982 and has been writing for 411 since May 24th, 2004; contributing over 3,000 columns, TV reports and video reviews to the site.


Your heart is free. Have the courage to follow it…TO CSONKA'S TWITTER!

http://www.twitter.com/411wrestling
http://www.twitter.com/411moviestv
http://www.twitter.com/411music
http://www.twitter.com/411games
http://www.twitter.com/411mma
comments powered by