SPOTLIGHTS
Wrestling's 4Rs 9.20.13: WWE Raw & ROH TV Reviewed
Posted by Jack Stevenson on 09.20.2013

Triple H stripped Daniel Bryan of the WWE Title, Dusty Rhodes returned to Raw to meet with Stephanie McMahon and more! Wrestling's 4Rs breaks down the Right, the wRong and the Ridiculous of WWE Raw!


How the 4Rs of wRestling Work!
Here is a quick explanation of the 4R's. The column will run TWO times a week. We will group our feelings on the shows in various categories: The Right, the wRong and the Ridiculous. The Right is stuff that worked very well: a great promo, a great match and so on. PuRgatoRy is a section between the right and wrong. It shows equal traits from both sides that cannot be ignored and need discussed. It is not a bad place per say, as things can get remedied or go the wrong way the very next week. The wRong is what it sounds like: bad matches, bad or boring promos and so on. The Ridiculous is stuff that had no right on TV: Stupid angles and so on. And there is always a possibility of a 5th R, which is as bad as they come. This column is supposed to be analytical, and at the right time very critical of the shows, it was the whole reason it was created. This is not a "mark" column, nor a "smark" column, our goal is to analyze the show from many different fronts, reward the good and call out the bad. We will not apologize for our opinions, they are as they are, whether positive or negative.
---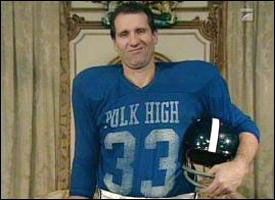 Let's rock…
By: Shawn S. Lealos
ROH Television 09.14.13:
QUICK RESULTS:
Roddy Strong def. Matt Taven (world title tourney)

Kevin Steen def. Brian Kendrick (world title tourney)

Adam Cole def. Jay Lethal (world title tourney)



THE RIGHT:
Adam Cole def. Jay Lethal - Honestly, when I read the results of this match last month, I couldn't figure out what the hell they were thinking. It seems like ROH doesn't want Jay Lethal to ever hold the big title. However, after watching the match, it made plenty of sense. Adam Cole is – little by little – turning into a perfect character in ROH. He isn't a bad guy, but he is someone who has decided it is more important to win than to cater to the fans which is a hell of a lot more interesting than just turning heal. Next, he won the match with some fantastic kicks to Lethal's head – calling back his concussion kicks to Mark Briscoe. It was a nice touch and the fact that Cole was cleanly made it even better. I actually almost see them building Cole up to win the world title and become the next antagonistic champion. I also think he could play that role well.



PURGATORY:
Kevin Steen vs. Brian Kendrick - When this world title tournament started, I was most excited about the entry of Paul London and Brian Kendrick. Last week, London was spectacular in his match with Michael Elgin. However, there was something missing when it came to Kendrick's return. Instead of being the highlight reel he was when he was Spanky in ROH, he was more like his weaseley role from TNA. He played the cowardly bad guy, and while there were some great moves in the match, it was nowhere near as good as it could have been.



THE WRONG:
Roddy Strong def. Matt Taven - Honestly, there was nothi9ng wrong with this match, but to tell you the truth, I didn't like how they went about it from a storyline standpoint. Look, Roddy Strong was managed by Truth Martini for years, so there was a huge story to tell here other than the fact that it was just another world title tournament match. I know that ROH is trying to get back to the pure wrestling action they were once known for, but for a TV show like this to work, they need stories. Add in the ridiculous sexual harassment that Nigel McGuinness dishes out to the Hooplah Hotties and it almost seems like they concentrated on the wrong story for this match. At the end, the match was actually pretty forgettable, which is unusual for a Roddy Strong match.



THE RIDICULOUS:
NOTHING




The 411


Last week had three great world title tournament matches and this week just felt lesser in comparison. It really isn't fair to just compare the shows, but with the world title tournament as a continuing story, it is impossible not to. This was a good week, but after last week, it was still a little disappointing.

Show Rating: 6.5

As a reminder, I will be going by the 411 scale…

0 - 0.9: Torture
1 - 1.9: Extremely Horrendous
2 - 2.9: Very Bad
3 - 3.9: Bad
4 - 4.9: Poor
5 - 5.9: Not So Good
6 - 6.9: Average
7 - 7.9: Good
8 - 8.9:Very Good
9 - 9.9: Amazing
10: Virtually Perfect




---
By: Jack Stevenson
Raw 09.16.13:
QUICK MATCH RESULTS:
Dolph Ziggler d. Dean Ambrose

Fandango d. R-Truth

Brie, Cameron & Naomi d. Layla, Alicia Fox & Aksana

Rob Van Dam d. Damian Sandow

The Miz d. Randy Orton via DQ

The Usos d. Tons of Funk and The Real Americans in a Triple Threat Tag Team Elimination Match

Daniel Bryan d. Roman Reigns via DQ


THE RIGHT:
Daniel Bryan = Sisyphus: A little joke there for all the Greek Mythology fans in the house. I was so ready to put this in the wrong. The segment had finished and I felt legitimately furious about it, and so I started to type out my reasons for feeling so upset... and I realized that what made me angry was that Daniel Bryan had been cheated out of his title again, that Triple H would conspire with Scott Armstrong to try and set him up, and that his good name might be tarnished as a result. And that's precisely how WWE want me to feel, and wrestling would be more fun if I felt such unqualified emotion more often. So this gets a pretty big right from me.

Dolph Ziggler vs. Dean Ambrose: For the opening match of Raw this was pretty great, and an important first step in Ziggler's rehabilitation after his miserable summer. It was well-paced and exciting with some good near-falls at the end, and was given a respectable amount of time for a U.S. Championship match. An extended rivalry between the two, tying in with the overriding Bryan and Friends vs. The Corporation angle, would be welcome.

All Rhodes Lead to an Excellent Promo: This was so good that even the Big Show and his achy breaky heart couldn't totally ruin in. It may just be me, but I think Dusty Rhodes is a rather good promo. He is just utterly captivating whenever he takes the microphone- his drawling voice, the rhythm of his speech, the content of the promos, they're all still first class even as he approaches his 70th birthday. And, let's give credit where credit's due, Stephanie McMahon was a decent foil for him- she's settled quite nicely into the McMahon-Helmsley regime's second coming. The Shield's sudden entrance was a great plot twist (they've got entrance music that is brilliant for sudden, unexpected arrivals) and even the aforementioned Big Show involvement wasn't quite as unbearably sappy as it has been, with the dilemma being sold quite well. A very effective segment on the whole.

Randy Orton vs. The Miz: Orton going back into his psycho mode is a nice bit of character progression, and this was a smart way to begin the transition. At times, with Miz's mother clasping her hands to her face in horror and the announcer's alternating between hysterical and solemn, this felt a little melodramatic, but it still worked quite well and the idea behind it was sound, so I'll put it in the right.

Heyman Gets Lucky: This is just fucking brilliant. For a while I've been thinking that Ryback, the world's worst anti-bullying campaigner, had the potential to be a really fun gimmick if only it was given some direction. And what better direction than being a Paul Heyman guy? This was a superb promo, Heyman at his self-satisfied best, while Ryback swaggered gleefully in the background and delivered his lines really well. I'm not hugely anticipating Punk-Ryback matches, but this could still be a hugely profitable partnership.

Daniel Bryan vs. Roman Reigns: Pro wrestling! I fucking adore it sometimes. Sometimes you just sit down after a long hard day and you get a great, hot main event, and a fist-pumpingly good angle, and you're just glad that you're part of the minority that just realizes how great this daft live action fight simulation is. Bryan-Reigns was a very good match- he doesn't get so much attention compared to his illustrious indy darling team-mates, but Reigns is very capable in his role as the Shield's muscle, and when put in the ring with Bryan he excelled himself. The spot where he caught D-Bry off a suicide dive, dumped him against the ring apron, and then just LAWN-DARTED him into the barricade was brilliant. Oh, yeah, Bryan was amazing, water is wet. Then the post match angle- after weeks of Bryan just getting the piss beaten out of him by Orton and the Shield, to the point where it was teetering on the brink of just becoming frustrating and repetitive, a cavalry of fan-favorite charge down to the ring to save him from yet another mugging, and, let me tell you know, I have never been more delighted to see Zack Ryder and Justin Gabriel in my life. A superb ending to Raw that set up a compelling cliff-hanger for the next episode while being satisfying in its own right. Hooray!


puRgatoRy:
The Usos vs. Tons of Funk vs. The Real Americans: While not one person cared about this match at the start, the Usos and the Real Americans worked damn hard to draw people into it and leave me wishing that WWE could think of an actual reason for them to wrestle each other each week. As long as their every outing feels so pointless it takes something truly spectacular to get into the right section, but credit to them for making the best of it. Also, while Tons of Funk didn't contribute much to this, they certainly didn't detract to and Tensai's delayed butterfly suplex to Cesaro was mightily impressive.


THE WRONG:
R-Truth vs. Fandango: These two don't like each other because of a disagreement in a dancing competition, a deep, layered storyline that I think everyone can relate to on some level. It's surprising that no-one cared about this really, myself included. I do like a bit of Fandango and his leg drop off the top rope is pretty cool, but matches like this do nothing for his character. Give him a little program with Santino Marella or something.

Divas Six Woman Tag II: The Divas Six Woman Tag Strikes Back: This was marginally better than the shambles of last week- AJ was treated with more respect on commentary, and the action in the ring was a little better as well. It was still flat and forgettable and ultimately pointless though, so I'm not bumping it up too high.

Rob Van Dam vs. Damian Sandow: A match occurred and Van Dam won.


THE RIDICULOUS:
NOTHING




The 411:


While there's still too much mediocrity up and down Raw each week, the good stuff is as good as we've seen from WWE in years. The opening segment, Dusty Rhodes' appearance, and the closing brawl all made for superb television. What's impressive is that we've seen segments of that quality in isolation over the past decade or so, but I think only during brief spells in 2004 and 2007 were they happening with the consistency they are now. Keep it coming WWE! Definitely worth watching, although you can get away with skipping anything not related to the Punk-Heyman or Bryan-The Man angles.

Show Rating: 8.0


As a reminder, I will be going by the 411 scale…

0 - 0.9: Torture
1 - 1.9: Extremely Horrendous
2 - 2.9: Very Bad
3 - 3.9: Bad
4 - 4.9: Poor
5 - 5.9: Not So Good
6 - 6.9: Average
7 - 7.9: Good
8 - 8.9:Very Good
9 - 9.9: Amazing
10: Virtually Perfect




---
The 821st edition is over…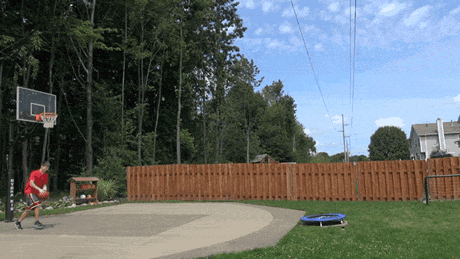 Skills...


Have you checked out the Csonka Podcasting Network? If you haven't, you should We run anywhere from 15-20 shows a month, discussing pro wrestling, the world of MMA, the NBA, general sports, popular TV series of the past, bad movies, battle rap, interviews, MMA & Wrestling conference calls and more! Around 10 different personalities take part in the various shows, which all have a different feel; so you'll likely find something you like. All of the broadcasts are free, so go ahead and give a show a try and share the link with your friends on the Twitter Machine and other social media outlets! Running since May of 2011, there are currently over 350 shows in the archive for you to listen to.



Your heart is free. Have the courage to follow it…TO CSONKA'S TWITTER!

http://www.twitter.com/411wrestling
http://www.twitter.com/411moviestv
http://www.twitter.com/411music
http://www.twitter.com/411games
http://www.twitter.com/411mma
comments powered by