SPOTLIGHTS
Wrestling's 4Rs 9.23.13: WWE Smackdown, TNA Impact and the CMLL 80th Anniversary Show Reviewed
Posted by Larry Csonka on 09.23.2013

Daniel Bryan and the Usos battled the Shield, AJ Styles and Dixie Carter let their true feelings out and more! Wrestling's 4Rs breaks down the Right, the wRong and the Ridiculous of Smackdown and Impact Wrestling!


How the 4Rs of wRestling Work!
Here is a quick explanation of the 4R's. The column will run TWO times a week. We will group our feelings on the shows in various categories: The Right, the wRong and the Ridiculous. The Right is stuff that worked very well: a great promo, a great match and so on. PuRgatoRy is a section between the right and wrong. It shows equal traits from both sides that cannot be ignored and needs discussed. It is not a bad place per say, as things can get remedied or go the wrong way the very next week. The wRong is what it sounds like: bad matches, bad or boring promos and so on. The Ridiculous is stuff that had no right on TV: Stupid angles and so on. And there is always a possibility of a 5th R, which is as bad as they come. This column is supposed to be analytical, and at the right time very critical of the shows, it was the whole reason it was created. This is not a "mark" column, nor a "smark" column, our goal is to analyze the show from many different fronts, reward the good and call out the bad. We will not apologize for our opinions, they are as they are, whether positive or negative.
---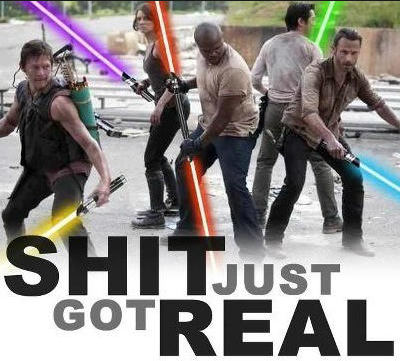 CMLL 80th Anniversary Show (9.13.13)
By: Larry Csonka
Tomohiro Ishii, Namajague and Shigeo Okumura defeated Fuego, Stuka Jr. and Rey Cometa [***]

Niebla Roja, Mephisto and Euforia defeated Brazo de Plata (Super Porky), Maximo and Titan [**½]

Rush, Marco Corleone and Vangelis defeated El Terrible, Shocker and Negro Casas [**]

Lucha de Apuestas (Hair vs. Hair) Match: Averno defeated Blue Panther via submission [***½ ]

Relevos Suicidas (Winners Move Onto Main Event Stipulation) Match: La Sombra and Volador Jr. defeated Atlantis and Ultimo Guerrero [**]

CMLL Trios Title Match: New Mistico, Mascara Dorada and Valiente © defeated Polcora, Dragon Rojo and Rey Escorpion [****]

Lucha de Apuestas (Mask vs. Mask) Match: La Sombra defeated Volador Jr [****½]




The Tirade


Due to there being only so many hours in the day, one thing that has suffered in the last few years is the attention I can pay to lucha. And I really hate that, because I really enjoy some lucha. I decided to take in the CMLL 80th anniversary event to help fix this situation; here are my brief thoughts on the show.

The show featured a quality, but at times average under card. The good news what that none of that under card action took away from the show in anyway; it was solid stuff and a fine way to kick off the show.


The Averno vs. Blue Panther hair vs. hair match actually as a bit better than I thought. Panther, who is 54, looks 90 at times, which is why I was worried about it. The first two falls were total under six-minutes, leading to the third fall and the "real match," which is the bitch of how they work the two of three falls matches. Good action in the final fall with the big angle stuff. Panther had the match won with an arm bar, and Mephisto threw in the towel for Averno. Panther released the hold, but Mephisto grabbed the towel, Tirantes didn't see it, leading to Averno choking out Panther.


The CMLL Trios Title Match (Mistico, Mascara Dorada and Valiente © defeated Polcora, Dragon Rojo and Rey Escorpion) was exactly what it was supposed to be, a match featuring some great high flying in an effort to continue the effort to get the new Mistico over. This was just a ton of fun and outside of the two of three falls, felt very refreshing.


La Sombra defeated Volador Jr in the main event, mask vs. mask match. Volador Jr. paid tribute to his father during the match by wearing gear his father (Volador) wore in the 90s in AAA. I love stuff like that. Also, Volador (now Super Parka) and Brillante (Sombra's father) were at ringside for the match.

The first two falls were the typical CMLL bullshit, coming in at 6-minutes total. Again, leading to the "real match," which is the bullshit of how they work the two of three falls matches. But the good news was once they got to the third fall, this was awesome! They worked around 20-minutes in the third fall, and it was filled with drama, awesome work, some spectacular near falls, and a passionate crowd. It won't be for everyone, due to it being a very "lucha" match, but I dug it. Sombra is the guy right now, great size, working very well, getting exposure in Japan; the guy has a great future.

The only negative thing about the match was that when it was over, the crowd revolted because they wanted something big, which was Sombra's mask, because he is the bigger star. They were still upset over not getting the Atlantis vs. Ultimo Guerrero match.

But I have two issues with the show and CMLL as a whole. First of all, one of the big reasons that the company has been having attendance issues is that they are simply not giving the fans what they wanted. The company has been working towards the big Atlantis vs. Ultimo Guerrero match to main event this show. They paid high ticket prices with the idea that it was what they were getting. Instead, the company booked them in the tag match, they worked under six-minutes and the crowds and fan base as a whole were not happy. The crowd was chanting FRAUD after the tag match. Not good.

The other thing that I want to discuss is the fact they need to drop the two of three falls matches. This is not a new opinion of mine or many others, but having nearly every match being two of three falls is handcuffing and hurting the company and a lot of the workers. Usually they do a super fast 1st or 2nd fall, and then the extended third fall in nearly every match. But they keep it because of tradition, and while many respect tradition, the promotion is coming off as antiquated.

I enjoyed the show overall, and felt that the final two matches were excellent. The show aired for free, and I had no issues with the stream, so the CMLL 80th Anniversary show was a good experience.

Final Score: 7.5

As a reminder, I will be going by the 411 scale…

0 - 0.9: Torture
1 - 1.9: Extremely Horrendous
2 - 2.9: Very Bad
3 - 3.9: Bad
4 - 4.9: Poor
5 - 5.9: Not So Good
6 - 6.9: Average
7 - 7.9: Good
8 - 8.9:Very Good
9 - 9.9: Amazing
10: Virtually Perfect

As a reminder, this is not a basic "how good was the show" number like a TV show, as I have always felt that a PPV is very different from a regular show. I have always judged PPV on how they built to a match, the match quality, crowd reactions to matches and angles, the overall booking, how the PPV leads into the future, PPV price and so on and so forth. I have added this in here for an explanation since so many have asked, and I have previously discussed it on podcasts. I understand that this may seem different, but that is how I grade. Obviously your criteria may be different.

Impact 9.19.13:
By: Jack McGee
QUICK MATCH RESULTS:
Non-Title Match: Jeff Hardy defeated Manik © via pin @ 4:02

Knockouts Title Match: ODB defeated Mickie James © via pin @ 10:54

Eric Young defeated Robbie E @ 0:14 via pin

Joseph Park defeated Robbie E @ 0:08 via pin

Gunner defeated Hernandez @ 4:18 via pin

E.G.O. (Bobby Roode, Christopher Daniels, & Frankie Kazarian) defeated The Main Event Mafia (Sting, Magnus, & Samoa Joe) @ 14:27 via pin


THE RIGHT:
Show Open With Magnus, E.G.O. & The Mafia: Overall the start to the show was good stuff. Magnus cutting his promo, leading to the in ring segment, brawl and then set up for the main event. Magnus, while I do not think is quite ready for the big main event push, is developing well. He has a good look; he has a presence about him and is getting better on the mic. E.G.O. is awesome, I am a big fan of Joe and Sting being used in tag team situations is the right way to use him. I was perfectly fine with how we kicked things off, and while variations on a theme, wasn't the same old "show open, go to the ring, 20-minute promo" bullshit. Add in the fact that I like all the guys involved, and we're all good.

ODB defeated Mickie James: ODB defeated Mickie James to win the knockouts title in what I felt was a god match. They got time, they worked well together, and the title change did make sense. I say it made sense, because James' contract was expiring, and in a case of TNA doing something right, got the title off of her and onto ODB, who while not everyone's cup of tea, always gets a reaction and is a fun performer. ODB will give them some stability, but they need to use that time to work on the division. Tara and James are gone, Terrell is gone due to a leave due to personal issues (RUMORED pregnancy) and other than that, you have Tessmacher, Sky and Kim. They need fresh talent and attention paid to the division and stat. I know this sounds as if I am bashing things, but I am not. I am trying to put the division on perspective. ODB winning is fine and the match was good, please TNA follow up with it.

E.G.O. defeated The Main Event Mafia: E.G.O. defeated The Main Event Mafia in the main event of the show, which was set up in the opening segment. This was a very fun match, and the best wrestling on the show. Part of that was the talent, and part of that was the fact that they got the time to do their thing. I LOVED E.G.O. winning, because those guys need to be featured, but the finis his the intriguing thing to me. Magnus, who lost the BFG Series (and the M.E.M. never came to help when E.G.O. attacked), is attacked this week and didn't get any help. He went to the ring, got attacked and FINALLY there was help. For the finish, he sacrifices himself (takes the bat shot) and saves Sting, and is pinned once again. When Magnus lost to Styles, he looked completely destroyed. In the booking sense, it could have changed him. Did he wonder where his "family" was? He seems to be doing the heavy lifting and making all of the sacrifices. Will Magnus turn? Could he be Dixie Carter's chosen one (she has heavily praised him in the past and they have a big UK tour in early 2014)? There are a on of unanswered questions, and I mean that in a good way. THIS interests me.


puRgatoRy:
Chris Sabin Turned Heel: Following the loss, Sabin turned heel. This was completely telegraphed in the pre-match meeting the two had backstage. Sabin was egotistical, noting that Manik was facing a former world champion ("like me") and that Manik was only the X-Division champion because Sabin, carried the division for 10-years, and become world champion, allowing Manik to win the title. I don't mind the idea of Sabin turning heel, but at the same time it feels very forced to me. He lost the title, he gets DQd for using a hammer leading to he and Velvet having a horrible backstage "acting segment." And now he's a heel. I hope it works out well, but it does feel a bit forced to me. I am in wait and see mode right now, but it feels forced because the have cluster fucked the X-Division, decided they needed a Bound for Glory title match, and turned Sabin. I do think that Sabin performed his turn well, and I am hopefully that it works out and leads to something good.

Aces and 8s are Crumbling: This for me in the ultimate definition of purgatory. The Aces and 8 are a group I do not give a fuck about. I love Bully Ray, he is awesome, but his goon squad has been shit since day one. Anderson was the only really interesting guy in the group and he is gone now. So a segment with them bitching at Bully doesn't do anything for me. BUT. There is always a but. But the reason that I didn't go completely wrong with this is because they are laying the groundwork for the fall and dismantling of the group. And I appreciate that. A lot of times in wrestling, and TNA specifically, they make the big super heel group, but they never get their comeuppance, and or we never get to see them destroyed and broken up. I appreciate that, over time, they have slowly been breaking down the group to where it appears that Bully will be the last man standing.

AJ Styles Shoots on Dixie Carter, Dixie Carter Shoots Back: Man, this certainly ended up a polarizing segment. Many felt it sucked, many felt it was great, and many felt that it was a rip off of the summer of Punk and or the recent Stephanie McMahon/Daniel Bryan stuff. I get why people are reaching to call it a rip off, and that is because of the Dixie Carter heel turn and the situation with Styles' contract and the way she talked down to him. First of all, the authority figure in wrestling is so overdone, and just about anyone with a brain knows this. Carter turning heel, no matter how good or bad you think her promo was, was going to feel like a rehash. AJ's contract status has been a very public thing, so the while "shoot on the company" deal feels like the Punk angle, it isn't. There are a lot of differences, but whether intentional or not, people get the rip off vibe because more people watch WWE, more people think (wrongly) that WWE IS wrestling, which makes it feel like TNA just grabbed from the competition.

For me, I felt that the angle was ok. Styles did well enough, but I honestly have no interest in having Dixie Carter on my TV in any role, let alone a major role. But she didn't do bad either. Maybe this will build into something good, maybe TNA has a plan and maybe this will signal a new beginning (again) for the company with AJ and the originals running the ship while Hogan, Sting, Bischoff and other people that have been overpaid for under delivering will be gone. Again it wasn't a homerun, but it was a solid beginning. I just hope that they can follow things up with this week's live show. It has potential, but I have also thought that about a lot of TNA angles.


THE wRong:
Jeff Hardy defeated Manik: I felt that the Manik vs. Jeff Hardy match was a huge missed opportunity. They seemingly did a completely paint by numbers we have to rush TV match, which did nothing for either guy. This was a match that needed 10-minutes of them going back and forth. Hardy winning a longer, and hard fought match is fine if Manik gets to look like a player. Instead he looked like a goof with a belt that doesn't mean anything and that Hardy is on a completely different level than he is. While that is true, they had a chance to make Manik special and dropped the ball.

Gunner defeated Hernandez: THIS WAS NOT GOOD. It also did not make any sense if they are trying to build a tag title match anytime soon. Not that I want Chavo and Hernandez getting a shot, but Chavo being a dick and costing Gunner the match would have made more sense. It is such a shame that the TNA tag team division, which has provided so much good stuff in the company's history, is in the state it is right now. #SAVE_US.BAD_INFLUENCE


THE RIDICULOUS:
Eric Young, Joseph Park, Robbie E and Jessie: This is the definition of bullshit filler right here. Instead of focusing on the ODB title victory and making it feel important, they decided that they had to fill time and went with the wacky sidekick comedy hour. Maybe instead of this bullshit, we could have given some more time to Manik vs. Hardy so that Manik could have looked like a real player going move for move with Hardy, an established main event guy. But hey, why do anything to help the X-Division, which is only treated as important when they think they need it to feel important. But sure, forget ODB's title win or making Manik look important, we need time for the bumble fuck brothers and the BRO-MANS!




The 411:


This was an average show (leaning towards good) to me, not bad, but not that great either. Some things I didn't like, some things that I have to see where they go, but I have seen much worse.

But it also feels as if TNA needs some form of major overhaul, and that maybe on the way. They need to repair the X-Division, the Tag Division and the Knockouts Division. I hope that this is the beginning of that, but I will have to see it before I believe it. Next week's live show will be a huge step towards Bound for Glory.

The thing is that I desperately want this company to not only survive, I want them to thrive. I like variety, I like a ton of the guys they have, but at times, the management does more to hurt them than help them.

Show Rating: 6.5


As a reminder, I will be going by the 411 scale…

0 - 0.9: Torture
1 - 1.9: Extremely Horrendous
2 - 2.9: Very Bad
3 - 3.9: Bad
4 - 4.9: Poor
5 - 5.9: Not So Good
6 - 6.9: Average
7 - 7.9: Good
8 - 8.9:Very Good
9 - 9.9: Amazing
10: Virtually Perfect




---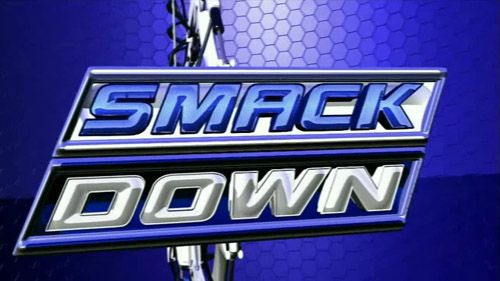 Smackdown 9.20.13
By: Maxwell Baumbach
QUICK MATCH RESULTS:
AJ Lee beat Naomi

Santino Marella beat Jack Swagger

Ryback beat Nick Nardone

An 11 on 3 Handicap Gauntlet Match Ended in a No Contest

Luke Harper and Eric Rowan beat Zack Ryder and Justin Gabriel

Alberto Del Rio beat R-Truth

Daniel Bryan and The Usos beat The Shield


THE RIGHT:
AJ Lee vs. Naomi with Natalya on commentary: This was a nice way to kick off the in-ring portion of the show. Naomi is one of the most creative female wrestlers on the roster, and she got to show that off here. Additionally, Natalya got to provide some of her character's prospective on commentary, which was needed and gave extra direction to her feud with AJ.

The Ryback-Heyman pairing: These two were great on Raw, and they delivered again on Smackdown. Heyman calling Ryback his "hero" was fantastic. Ryback seems to have regained his confidence with this pairing, and it is evident in the way he carries himself. I'm excited to see them more in the future.

Randy Orton's promo: I'm a big fan of explanations. Too often, a character will say, "I don't need to explain my actions," which is really just a case of lazy writing by the creative team. Orton going over his past and putting over how dangerous he can be is not just a good thing, it's a great thing. It progresses his story with Daniel Bryan and adds a new wrinkle to the fold for their next match-up.

Daniel Bryan and The Usos vs. The Shield: The Usos might be the two most underrated workers in WWE. Their matches are backed with excitement and they get the crowd behind them. In short, they are the quintessential babyface tag team. Pair that with Daniel Bryan, who is insanely over and has the fans going wild for every single maneuver in his repertoire. On the other hand, The Shield have been heavily featured as of late, and they are hated with much reason. The crowd was red-hot, and the match itself was worked excellently. I can't recall ever seeing a dive-train sequence like that in a WWE main-event. This was one of my favorite matches this year, and is worth going out of your way to see.


puRgatoRy:
11-on-3 Handicap Gauntlet Match: While a few guys got a good showing out of this, the finish caused us to only get half of a story. I wasn't a fan of the logic of Daniel Bryan going last, since he would have the best shot out of anybody to knock off The Shield. With that in mind, this provided enough exciting moments to keep it from being in the "wrong" section.

Alberto Del Rio: Yes. I'm putting a person in purgatory. Alberto Del Rio has been involved with the World Heavyweight Title picture for seemingly forever, and the fans don't care. His reactions aren't great, and the writers are horribly lazy with him. He had a throwaway match with R-Truth this week just to remind us that the "World Heavyweight Championship" needs to be renamed or removed.


THE WRONG:
Santino Marella beat Jack Swagger: I don't hate Santino as much as a lot of other people do, but I don't see how this benefits him. Santino could lose all of his matches and still be just as over. WWE, however, has made the decision for him to go over Damien Sandow, Antonio Cesaro, and Jack Swagger in his last three televised matched. These are three talented guys who have the potential to be a part of major storylines. Instead, their legitimacy is being destroyed by a comedy goober.


THE RIDICULOUS:
NOTHING




The 411:


This week's episode of Smackdown wasn't perfect, and there were definitely some weird logical loopholes. With that said, we still got a storyline that was told throughout the night and culminated at the end of the show with a top-notch main-event. Randy Orton's character took another step forward which adds a new dynamic to his match with Daniel Bryan at Battleground. Ryback and Heyman continue to be amazing. Although there were some frustrating moments (namely Santino's victory), this week's show was fun, and the main-event is must-see.

Show Rating: 7.5

As a reminder, I will be going by the 411 scale…

0 - 0.9: Torture
1 - 1.9: Extremely Horrendous
2 - 2.9: Very Bad
3 - 3.9: Bad
4 - 4.9: Poor
5 - 5.9: Not So Good
6 - 6.9: Average
7 - 7.9: Good
8 - 8.9:Very Good
9 - 9.9: Amazing
10: Virtually Perfect




---
Have you checked out the Csonka Podcasting Network? If you haven't, you should We run anywhere from 15-20 shows a month, discussing pro wrestling, the world of MMA, the NBA, general sports, popular TV series of the past, bad movies, battle rap, interviews, MMA & Wrestling conference calls and more! Around 10 different personalities take part in the various shows, which all have a different feel; so you'll likely find something you like. All of the broadcasts are free, so go ahead and give a show a try and share the link with your friends on the Twitter Machine and other social media outlets! Running since May of 2011, there are currently over 350 shows in the archive for you to listen to.




The 822nd edition is over…
YEAH!
http://www.twitter.com/411wrestling
http://www.twitter.com/411moviestv
http://www.twitter.com/411music
http://www.twitter.com/411games
http://www.twitter.com/411mma
comments powered by