SPOTLIGHTS
The Wrestling News Experience: 09.23.13
Posted by Stephen Randle on 09.23.2013

News and thoughts on Triple H comparing WWE to Disney, the buyrate for SummerSlam, reactions to Dixie Carter's heel turn, a preview for tonight's Raw and more!

Monday, September 23rd, 2013

From 411Mania's Canadian offices in Kitchener, Ontario, Canada, this is The Wrestling News Experience, with Stephen Randle!



At Least A Solid C-Minus

Good morning, everyone, and welcome to the Experience. I am Stephen Randle, and the next time we meet, we'll be living in a post-Agents of SHIELD world. Will it be incredible? Will it be terrible? We don't know (but it had better be awesome), all that's for certain is that it's a Joss Whedon show on TV, so we have to support it or it might get cancelled before the world at large decides to give it a shot. Again.

Also, trying to kick my DOTA habit by playing Final Fantasy XIV has just given me two obsessions. Why can't I just get hooked on methamphetamines like a normal addict?

Moving on.




Last week, Daniel Bryan was cruelly stripped of the WWE Title and implicated in a conspiracy to steal the championship in the process. The charges are bull, of course, but the end result is that the WWE Championship is now vacant held in abeyance (who bought Triple H a word-of-the-day calendar?), and will remain so until Randy Orton and Daniel Bryan face off at WWE Battleground. In the meantime, the WWE roster saved Bryan from an end-of-Raw beatdown at the hands of The Shield, but were summarily punished on Smackdown, and if I know Triple H, and I think that I do, there could be more consequences tonight.

And because McMahon meddling knows no bounds, Stephanie McMahon attempted to force Dusty Rhodes to choose between his two sons over who would get a WWE contract. Not quite Sophie's Choice, but when Dusty refused to make a decision, Steph proposed a different option. Faced with a Shield beating or a Big Show KO punch, the tormented giant made a heartbreaking choice and levelled the WWE Hall of Famer. Man, that's the worst ironclad contract I've ever seen. In any event, now seemingly out of Rhodes family members to torment, will the Regime seek new targets?

Meanwhile, Paul Heyman introduced his newest best friend, Ryback, and both men professed their undying love for each other. Also, Ryback declared his hatred of the bully, CM Punk (and all related bullies), and promised to end his reign of terror over Heyman. One would imagine that Punk will have some form of rebuttal this week.

Plus, The Usos became #1 Contenders to the Tag Team titles, which puts them right in The Shield's crosshairs, and right there beside them is Dolph Ziggler, who defeated US Champion Dean Ambrose to get himself back on the "win" side of the ledger last week on Raw. And AJ continues to be Divas Champion, despite the WWE announce team insisting that she must be jealous of the Total Divas for some reason that escapes me. All this, and Santino Marella's back, so that's cool, tonight on Raw!


Dixieland, USA

Well, TNA, you finally did it. You turned Dixie Carter heel. I mean, you also turned Chris Sabin heel, but since there are only two guys in the X Division full time now (only barely outnumbered by the Knockouts Division), it was kind of necessary so they could have a match. But anyway, the person who essentially owns the company turned heel on the guy who many would say best exemplifies TNA, and who is probably earmarked to take the World Title at the biggest show of the year. Hey, I understand, Austin vs McMahon made millions and it's not like you'd be the first to try and recycle the storyline. Hell, you aren't the first company to do it this year, and you know what, you're going to get accused of copying WWE no matter what you do anyway, so why not give it a shot? Plus, you already basically killed off the Aces and Eights well in advance of Bound For Glory, and you're more than likely going to lose Hogan at the end of the month, so you'll need a new Big Evil for Styles to topple, plus a new on-screen authority figure (for some reason, wrestling can't exist without these anymore) and fast.

Oh wait, we're talking about Dixie Carter? The woman who's been out-acted by inanimate objects? The only person on the planet who makes AJ Styles look like a top promo guy? The on-screen character who is so dull and pointless that every time she appears on TV, the countdown starts for when she'll finally be off it again? I mean, maybe turning heel will open some hidden untapped well of promo ability that she hasn't managed to display since purchasing TNA all those years ago, but for some reason, I have a problem believing that she'll be the second coming of Billionaire Tyrant Vince, or even a slightly damaged copy of Evil Heel Announcer Don West. But, with talent departing seemingly left and right (the latest departure, Mickie James, stayed just long enough to drop the Knockouts title, fortunately), at least Dixie has shown she's learned one thing in her years of owning a pro wrestling company: when in doubt, push the people you know aren't going to leave, and when you own the damned thing, well, that's going to be you.

Hey, at least it's not a total wash. Word is that now that she's a heel, she'll actually answer all the mean and hurtful questions that have been flooding the #AskDixie hashtag on Twitter.




- During an interview, Triple H recently compared WWE to Disney. Yes, the Walt Disney Company, known for making wildly successful feature films, musical soundtracks, family friendly programming, and chains of profitable stores, restaurants, and other themed establishments, while WWE…does none of those things. But other than that, the similarities are obvious.

- Speaking of which, WWE Films is currently set to shoot See No Evil 2 in the upcoming week, and are also planning a sequel to The Call, the movie which somehow managed to save the WWE Films division from a long-awaited demise and thus ensured we'll all get to experience crap like a new Leprechaun movie. Aren't we lucky.

- Jerry Jarrett, founder and former owner of TNA, said that the company should not focus on former WWE stars and instead on creating their own. Hey, whatever keeps his son off TV.

- Rob Van Dam's contract is apparently up after Battleground, so I'd think twice about picking him in your upcoming PPV Roundtables and such. On the bright side, his departure means that Ricardo might end up managing a returning Rey Mysterio, at least for the month that Mysterio will manage to go without his knees detaching from the rest of his body.

- The SummerSlam buyrate was down 60,000 from the previous year, so when we get WWE Champion Triple H, just remember, if you didn't buy SummerSlam and support Daniel Bryan, it will entirely be your fault.

- And apparently Tammy "Sunny" Sytch recently lied about being mugged in order to work the Internet media, who didn't really report the mugging story in the first place, which makes sense because, y'know, it never actually happened. Yep.


1. Daniel Bryan

Bryan somehow manages to end both Raw and Smackdown standing tall, despite Triple H's attempts to have things go otherwise, and also earns points for not just meekly handing over the WWE Title when asked. Sure, he ate an RKO for it, but why should he hand it over when he knows he's in the right?


2. Heyman and
Ryback

Well, since they're clearly in love with each other, we obviously have to come up with a couple nickname for them. I'm partial to "Heyback", but I could be brought around on "Ryman", too.


3. Dusty Rhodes

When you want a "Hard Times" promo, you go to the man who invented the "Hard Times" promo. Although man, Dusty, maybe you should wear a hat more regularly. That forehead is going to keep people up at night.


4. Randy Orton

Mark it down, folks, Randy Orton did the impossible: he made some people care about the welfare of face Miz. Well, not Miz's father, apparently, but then, the guy did have to live with Miz for many years, so I can't really blame him.


5. EGO

As our esteemed Impact recapper said, the super-team of Daniels, Kaz, and Roode is already more successful at taking on the MEM than the essentially dead-in-the-water Aces and Eights ever were.


6. The Shield

Well, not many guys an say they wrestled in half a dozen matches on one card, but dammit, these guys aren't ordinary wrestlers. Extra points for Ambrose and Reigns having good matches on Raw as well.


7. WWE Tag Division

It could all end tomorrow, but it says something that the division is currently so deep that they can have different #1 Contenders at Night of Champions and the next night on Raw, and have both be fairly credible as challengers. Plus, there's nearly a half dozen other tag teams!


8. AJ Styles

It's not really his fault he's spent the last few months booked as a weaker version of 1997 Sting, and now he's apparently CM Punk Lite, but he's going to be TNA World Champion once he wrests the title from the dessicated corpse of the Aces and Eights (even awesome Bully Ray can't save this mess much longer), so I guess we'd better get used to it.


9. AJ Lee

Who has the one thing that the Total Divas all want, which apparently in Crazy Announce Team Land means she's totally jealous because they're on the E! network and she isn't. Are we sure they aren't giving AJ and the monkeys completely different scripts?


10. Antonio Cesaro

Man, he's awesome. If only he wasn't anchored to Jack Swagger. It's too bad the United States doesn't have high standards like Canada and lets Swagger into their country despite his DUI. One day, Cesaro will be free…




Inactive List as of 09.16.13

WWE

- Christian, out indefinitely as of September 2nd (concussion)
- Evan Bourne, out indefinitely as of March 19th, 2012 (foot)
- John Cena, out 4-6 months as of August 19th (torn triceps)
- Mark Henry, day-to-day as of September 1st (hamstring)
- Sheamus, out 4-6 months as of August 5th (torn labrum)

TNA

- Kurt Angle, out indefinitely as of August 8th (rehab)
- Zema Ion, out indefinitely as of May 17th (appendectomy)

Transactions

- Christina Vargas, NXT, released from her contract

- Mickie James, TNA, contract expired, last appearance September 19th Impact



**NEW** WWE Champion: HELD IN ABEYANCE
- title vacated due to controversial finish at WWE Night of Champions PPV
- Next title match: Randy Orton vs Daniel Bryan, WWE Battleground PPV



World Heavyweight Champion: Alberto Del Rio
- 99 day reign, defeated Dolph Ziggler on June 17th (Payback PPV)
- Next title defense: vs RVD, WWE Battleground PPV



WWE Intercontinental Champion: Curtis Axel
- 99 day reign, defeated former champion Wade Barrett and The Miz in a Triple Threat Match on June 16th (Payback PPV)



WWE United States Champion: Dean Ambrose
- 127 day reign, defeated Kofi Kingston on May 19th (Extreme Rules PPV)



WWE Tag Team Champions: Seth Rollins and Roman Reigns
- 127 day reign, defeated Kane and Daniel Bryan on May 19th (Extreme Rules PPV)
- Next title defense: vs The Usos



WWE Divas' Champion: AJ Lee
- 92 day reign, defeated Kaitlyn on June 16th (Payback PPV)



WWE NXT Champion: Bo Dallas
- 103 day reign, defeated Big E Langston on June 5th (NXT)



WWE NXT Tag Team Champions: Adrian Neville and Corey Graves
- 68 day reign, defeated The Wyatt Family on July 17th NXT



WWE NXT Women's Champion: Paige
- 61 day reign, defeated Emma on July 24th NXT to become inaugural Champion

NOTE: NXT Title reigns only count what has aired on TV, not when changes occur at tapings.




TNA Heavyweight Champion: Bully Ray
- 39 day reign, defeated Chris Sabin in a Steel Cage Match on August 15th Hardcore Justice Impact
- Next title defense: vs AJ Styles, Bound For Glory PPV



TNA World Tag Team Champions: James Storm and Gunner
- 120 day reign, defeated former champions Chavo & Hernandez, Aries & Roode, and Bad Influence in a Fatal Four-Way Match on June 2nd (Slammiversary PPV)



TNA X-Division Champion: Manik
- 60 day reign, defeated Sonjay Dutt and Greg Marasciulo in an Ultimate X Match on July 25th (Impact) to claim vacant title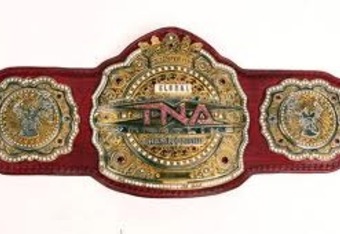 TNA Television Champion: Abyss
- 113 day reign, defeated Devon on June 2nd (Slammiversary PPV)



**NEW** TNA Knockouts Champion: ODB
- 4 day reign, defeated Mickie James on September 19th Impact




Acero has The Wrestling 5&1.

Harder has The Professional 3.

Schroeder has WWE RPI Rankings

Dino has Smart Marks.

Daniels has The Ten Count.





On the newest After Dark, I took WWE to task for falling back on the worn-out Dusty Finish, plus thoughts on Ryback as the newest Heyman guy, the problem with Stephanie being on TV, and the greatness of Antonio Cesaro!






And in the newest Co-operative Multiplayer, our panellists go head-to-head on issues like Diablo III losing the Auction Houses, personal attacks on game reviewers, and we try and make up better marketing slogans for (don't call it) the XBOne!







Killzone: Mercenaries **COMING SOON**
One Piece: Pirate Warriors 2 **COMING SOON**
Stealth, Inc.
The Last of Us
Call of Juarez: Gunslinger
Marvel Heroes
Hakuoki: Warriors of the Shinsengumi
Far Cry 3: Blood Dragon
Dragon Fantasy: Book One
Guacamelee!
BioShock Infinite
Dead or Alive 5 Plus
Generation of Chaos 6: Pandora's Reflection
Rocketbirds: Hardboiled Chicken
Ni No Kuni: Wrath of the White Witch
Earth Defense Force 2017 Portable




411 will have live coverage of Raw tonight starting at 8 pm EDT.

From our promotional department, I've been informed that if you really do like 411Mania and all it provides, or even just me (and really, who doesn't like me), don't forget to bookmark the site in your browser or make 411 your homepage, and tell all your friends about how awesome 411 is.

And don't forget, you can follow all of the everyday goings on in 411 on Twitter.

Stephen's Twitter
http://www.twitter.com/411mania
http://www.twitter.com/411wrestling
http://www.twitter.com/411moviestv
http://www.twitter.com/411music
http://www.twitter.com/411games
http://www.twitter.com/411mma

That's our show, I will be back next week. Also, don't forget Co-op Multiplayer this Tuesday at midnight EDT on Spreaker.com, 4PC in the Games Zone on Wednesday, and the TWNE After Dark podcast on Wednesday, airing live at around 11 pm EDT on Spreaker.com, posted on 411 shortly thereafter.

Here it is, your Moment of Buddy.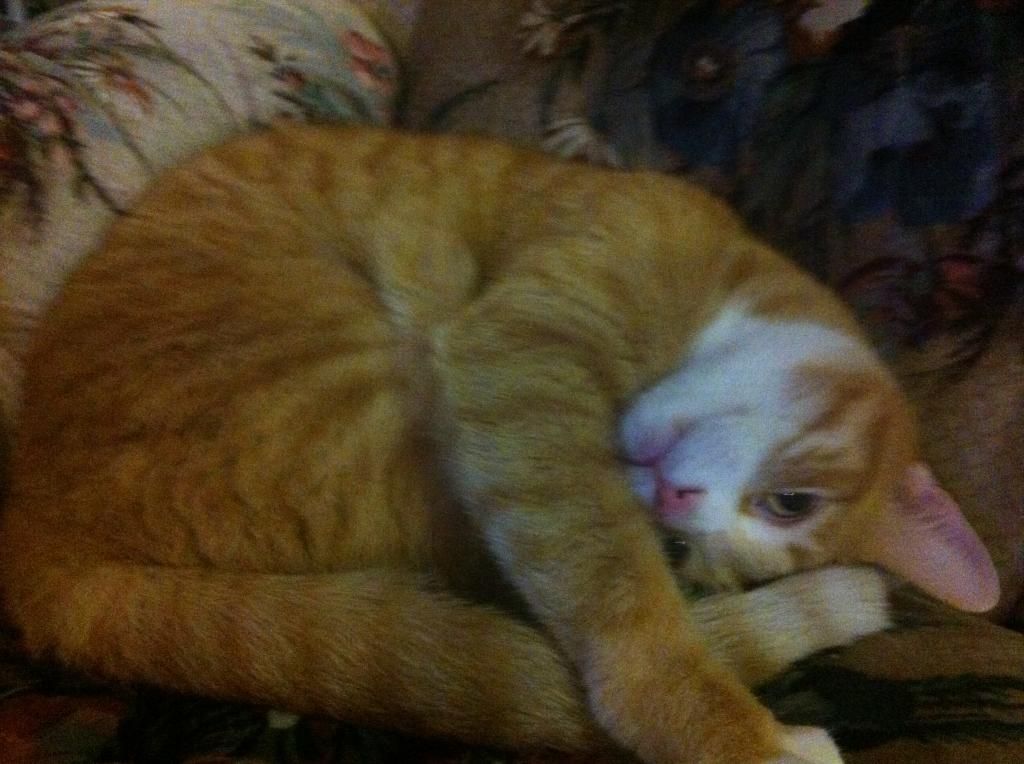 From This Angle,
TNA Booking Makes Sense!





Have a good one, always be a fan.

comments powered by