SPOTLIGHTS
411's Wrestler of the Week 9.24.13: Year Nine, Week 24
Posted by Larry Csonka on 09.24.2013

Randy Orton destroyed the Miz on Raw, Adam Cole became the new ROH World Champion, ODB won the Knockouts Title and more! But who won 411's Wrestler of the Week? Find out inside!




Welcome to YEAR NINE, WEEK 24 of 411's Wrestler of the Week. A quick overview of the rules to kick things off for us as a reminder…

Each writer chooses FIVE wrestlers (although ties and tag teams are allowed) from any promotion and each wrestler gets a point total attached to that ranking. It looks a little like this…

1st - 5
2nd - 4
3rd - 3
4th - 2
5th - 1

Then we tally up the votes and the official 411 Wrestler of the Week is crowned. But wait, there's more! Each week the top SIX vote getters get a points value for their ranking which looks something like this…

1st - 15
2nd – 12
3rd - 9
4th - 6
5th - 3
6th - 1

...and they go towards the 411 Wrestler of the Year award to be announced each year around WrestleMania. This will be posted every Tuesday (the voting week runs Monday through Sunday). Let's see who wins this week…

---



Larry Csonka
1) Adam Cole
Adam Cole appears to be the new "it" guy for Ring of Honor, as he became the newest champion for the promotion at Death Before Dishonor. He did so by defeating Tomasso Ciampa in the semifinals, and then Michael Elgin (the favorite to many) in the finals to win that title. He then completed the heel turn by attacking Jay Briscoe, who had given him the belt, and also laid out Elgin. Cole's heel act has been great in other promotions; I just hope that ROH will allow him to thrive in that role.

2) AJ Styles: As TNA heads into Bound for Glory, the one thing that is certain is that AJ Styles is going to be the featured guy. Following his BFG Series win, he is now in an angle with Dixie Carter as he heads towards his title shot. I am not a big fan of the angle overall, but Styles seems to be the guy right, now, and I do like that.
3) Drew Gulak: Won the EVOLVE Style Battle Tournament, which was held at EVOLVE 23 and24 over the weekend.
4) ODB
5) The Bravado Brothers


JUSTIN WATRY
1) Daniel Bryan
Well, he had to hand over "his" WWE Championship. Right or wrong, that was really the only option for this story line. Let the good guy have his moment...and then rip it away from him unceremoniously. Such a great move. Keep doing things like, until the final battle. On top of that, Bryan competed in the Raw AND Smackdown main event. Par the course for the Yes Man in 2013!

2) Randy Orton: Very good match on Raw against The Miz! Best of all, he beat down the former reality star in his hometown and showed his sadistic side once again. I fully expected him to punt Miz's father in the head, like he did to John Cena some 6 years ago. The Viper is back.
3) Ryback: He had a great segment on Raw with Paul Heyman. His Smackdown appearance was not much, but it was a win. Ultimately, Ryback is back on the radar are hanging around backstage the past few weeks.
4) Usos
5) Alberto Del Rio


Steve "The Living Legend" Cook
1) Adam Cole
Ring Of Honor had a fun show on Friday night that I got to see part of, and the star was none other than Young Adam Cole. Cole had a darn good match with Tommasso Ciampa in the semifinals of the ROH World Title tournament, and then defeated Michael Elgin to win the title. He ended the evening by superkicking Jay Briscoe & completing his heel turn that had been building for a while. Cole has a certain charisma about him that indicates he will be a solid heel champion for ROH and I look forward to his reign.

2) Randy Orton: You beat The Miz as badly as Randy Orton did on Raw and you're going to get some love on this countdown. Easy enough.
3) Daniel Bryan: Perhaps Bryan as champion is Best For Business...had HHH not stripped him of the title for dubious reasons Cox Cable wouldn't have felt the need to refund people for Night of Champions. Bryan finally has some help from the rest of the roster, so that's cool.
4) Dusty Rhodes
5) The Ryback


Ryan Byers
1) Katsuhiko Nakajima
I always vote for Japanese guys in this polls, but I hate to sound like a puro snob. However, this week, I can't help it: American wrestling has been damned boring outside of Dusty Rhodes. Raw dominated by the tenth straight week of the same Daniel Bryan/Randy Orton storyline just doesn't do it for me. So, I turn to Japan, where Katsuhiko Nakajima pinned KENTA in the main event of Pro Wrestling NOAH's latest Korakuen Hall show as part of a tag team match featuring Nakajima pairing with Naomichi Marufuji and KENTA teaming with Takashi Sugiura. Of course, KENTA is the reigning GHC Heavyweight Champion, so this direct pinfall victory likely sets Nakajima up for a title match. Nakajima has been a junior heavyweight champion in multiple promotions, but this is the first time that he's been booked as a solid contender for a heavyweight championship, a big step up in the wrestling world.

2) Adam Cole: ROH is all but dead to me at this point, but I don't think there's anybody who doesn't like Adam Cole, so I'm glad that he is now on top of what is, technically, the number three promotion in the United States. Now let's just hope he doesn't screw it up by saying something homophobic on Twitter.
3) HUB: HUB is an oft-overlooked favorite of mine who has kicked around on small Japanese indies for years and, more recently, has been a lower card Dragon Gate guy. This week, he got some long-deserved spotlight by winning ZERO1's annual Tenka-ichi tournament and thereby becoming the unified International Jr. Heavyweight Champion and NWA World Jr. Heavyweight Champion. He's also been involved in some shows for Keiji Muto's new WRESTLE-1 promotion this week.
4) Dusty Rhodes
5) KENTA


James Wright
1) Adam Cole
My interest in ROH certainly has waned since the whole SCUM thing came along, and it doesn't help that the PPV stream was faulty as all hell, but still Adam Cole became ROH champion and turned heel while doing so, and no matter what that still means something to me damn it!

2) Daniel Bryan: Once again a controversial title loss for Daniel Bryan and yet again you have to believe that it will only serve to benefit his career. Bryan is like a Sayian, when you knock him down he only comes back stronger, and what's more the WWE now seem to be doing this with that in mind. Bryan is consistently in the main event on both Raw and Smackdown, and persistently wins as well, if you don't believe me just check this week's RPI rankings.
3) Randy Orton: After a vicious beat down on the Miz in front of his hometown crowd it is safe to say that the old Viper is back. What's more he went on to explain his position on Smackdown and did a pretty darn good job of it.
4) Robert Roode
5) Dusty Rhodes


Jesse Nguyen
1) Adam Cole
Mr. Cole sure is having one heck of a year in his young career. First he wins BOLA 2013, then he wins the Ring of Honor World Championship. This is easily Cole's biggest win to date, and it shows just how much he has improved in the past couple of years.

2) Randy Orton: Orton seems to be tapping into the predator side of his mental state once again, giving Miz the beat down of a lifetime. The Viper is dead set on clutching that WWE Title like his newborn infant.
3) Daniel Bryan: Stripped of the WWE Championship, it does not seem to faze him as he just keeps on proving just how good he is. He's been part of the main event for the past month on both Raw and Smackdown, and becoming a staple in the 411 Top Five.
4) The Usos
5) Dusty Rhodes


Jack McGee
1) AJ Styles
Following last week when he won the Bound for Glory Series Tournament, AJ Styles continues to be the focal point of TNA this week with his big promo segment with Dixie Carter. Some are quick to go on the attack in regards to the angle, but Styles is the guy right now, and if TNA is really going to revamp things, I like that AJ will be focused on.

2) Adam Cole: At the ROH Death Before Dishonor event, Adam Cole defeated Tomasso Ciampa and then Michael Elgin on the same night to win the vacated ROH World Title.
3) ODB: Defeated Mickie James on Impact to win the Knockouts Title.
4) Drew Gulak
5) Randy Orton

---
THE WINNERS~!
Special Mention… ODB, Drew Gulak, Katsuhiko Nakajima - 5 Votes


Fifth Place…Dusty Rhodes - 6 Votes


Fourth Place…AJ Styles - 9 Votes


Third Place…Daniel Bryan - 15 Votes

Daniel Bryan continued to be a focal part of WWE TV in his chase to win and keep the WWE Title.



Second Place…Randy Orton - 16 Votes

Apparently a brutal beating of the Miz will score well with the voters...



And 411's Wrestler of the Week is…















Adam Cole - 24 Votes

Your NEW ROH Champion!




Year-End Standings~!
And here are the standings after week 24…

Daniel Bryan - 168pts.

Randy Orton - 69pts

Dean Ambrose - 67pts.

Seth Rollins - 63pts
Roman Reigns - 63pts

AJ Styles - 45pts.

Brock Lesnar - 42pts

CM Punk - 41pts.

Christian - 39pts.

Chris Sabin - 36pts.

Prince Devitt - 33pts
Curtis Axel - 33pts.

Ryback - 30pts

Mark Henry - 27pts.

Bully Ray - 21pts.
Bray Wyatt - 21pts.

Cody Rhodes - 19pts.

Adam Cole – 15pts.
Hiroshi Tanahashi- 15pts.
AJ Lee - 15pts.
John Cena - 15pts.
Austin Aries - 15pts.
Kurt Angle - 15pts.
Dolph Ziggler - 15pts.
Kofi Kingston - 15pts.
Kenta Kobashi - 15pts.
Ricochet - 15pts
Damien Sandow - 15pts.

Michael Elgin – 12pts.
Kyle O'Reilly – 12pts.
Kazuchika Okada - 12pts.
Tetsuya Naito - 12pts.
Manik - 12pts.
Luke Harper - 12pts.
Erick Rowan - 12pts.

Alberto Del Rio - 11pts.

James Raideen - 10pts

Johnny Gargano – 9pts.
Jimmy Uso - 9pts.
Jey Uso - 9pts.
Rampage Jackson - 9pts.
Big E. Langston - 9pts.
Abyss - 9pts.
Wade Barrett - 9pts.
The Undertaker - 9pts
YAMATO - 9pts.
Jun Akiyama - 9pts.
Tamohiro Ishii - 9pts.

Mikey Nicholls- 7pt
Shane Haste - 7pt
Rob Van Dam - 7pts.
La Sombra – 7 pts.

Shingo Takagi- 6pts.
Antonio Cesaro - 6pts.
Sami Zayne - 6pts.
Fandango - 6pts.
KENTA - 6pts.
Yoshihiro Takayama - 6pts.
Shelton Benjamin – 6pts.
Jigsaw – 6pts.
The Shard – 6pts.

Drew Gulak – 4pts.
Jushin Liger - 4pts.
Mickie James - 4pts.

Suwama - 3pts.
John Morrison – 3pts.
Dusty Rhodes - 3pts.
Jack Swagger - 3pts.
Tito Ortiz - 3pts.
Sting - 3pts.
Hernandez - 3pts.
Chavo Guerrero - 3pts.
Seita Sanada - 3pts.

Magnus - 2pts
Paul Heyman - 2pts

Samoa Joe - 1pt
Bobby Roode - 1pt
ODB - 1pt
Tiger Mask IV - 1pt
CIMA - 1pt
Kota Ibushi - 1pt
Katsuhiko Nakajima - 1pt
Alex Shelley - 1pt
Goldust - 1pt
Candice LaRae - 1pt
Ethan Page - 1pt
Eddie Kingston – 1pt
El Hijo del Perro Aguayo – 1 pt



Voting began 4.16.13
Year-End Rankings Key:

WWE Contracted Wrestlers are represented in BLUE.

TNA Contracted Wrestlers are represented in GREEN.

ROH Contracted Wrestlers are represented in RED.

US Independent Wrestlers are represented in MAROON.

Japanese Contracted Wrestlers are represented in BLACK.

Mexican Contracted Wrestlers are represented in MAGENTA.

Other International Wrestlers are represented in INDIGO.

---
**PREVIOUS WINNERS**
Year One Winner: Ric Flair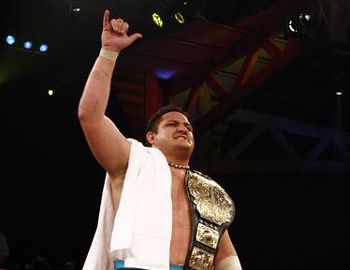 Year Two Winner: Samoa Joe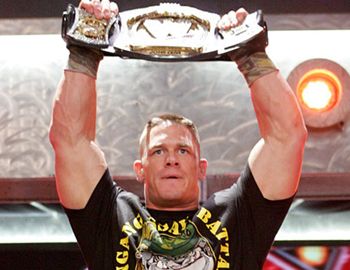 Year Three Winner: John Cena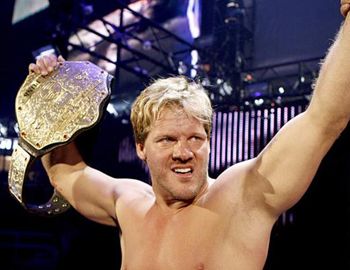 Year Four Winner: Chris Jericho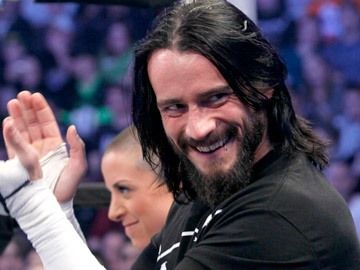 Year Five Winner: CM Punk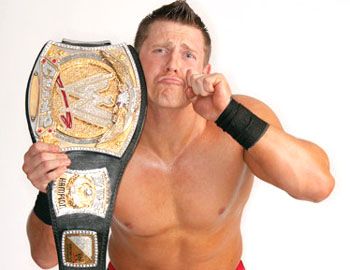 Year Six Winner: The Miz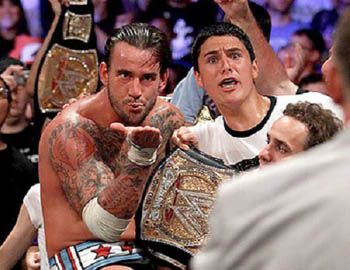 Year Seven Winner: CM Punk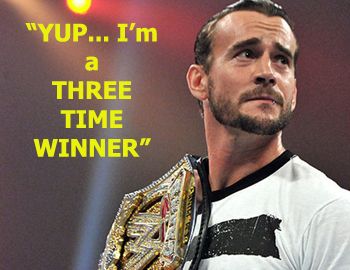 Year Eight Winner: CM Punk
comments powered by