SPOTLIGHTS
411 Fact or Fiction 9.27.13: Daniel Bryan as Best Worker, Hogan Out of TNA, Hall & Nash Hall of Fame Worthy, More
Posted by Larry Csonka on 09.26.2013

Should TNA let Hulk Hogan go when his contract expires? Is Daniel Bryan the best in-ring performer in the business? Will Kevin Nash and Scott Hall be inducted into the WWE Hall of Fame? 411's Jake St Pierre and Nick Marsico debate these topics and more!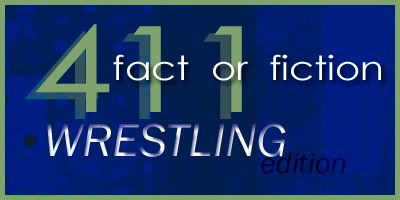 Welcome back to the latest edition of 411 Fact or Fiction, Wrestling Edition! WWE is building to the Battleground event, TNA is building to their biggest PPV of the year, Bound for Glory, and ROH has crowned a new world champion. There is a lot to discuss in the world of wrestling, so lets meet our competitors and get this shindig underway. Battling this week is 411 reviewer Jake St Pierre and intrepid news reporter Nick Marsico! Lets get to work…


Questions were sent out Monday.


Participants were told to expect wrestling-related questions.


1. Judging by the roster reveal you are excited for the WWE 2k14 video game.




Nick Marsico : FICTION The roster is fine, but no more special or spectacular than any previous game. They still need to go with the No Mercy (I know, everybody talks about that game ad nausea, but there's a reason) style of multiple costumes for the same character. There's no reason there should be multiple versions of the Undertaker or Ric Flair, Shawn Michaels, etcetera. Outside of that, they have the meat of the current roster and I have no complaints there, but in the age of DLC it doesn't matter who makes the first run roster anyway because anybody missed can still be added in later. My true problem with the game is that the fucker isn't going to be available for the Wii. It's all I have!

Jake St Pierre : FICTION Gone are the days where I'd be excited for a WWE video game. I just don't find them all that interesting, and I find it hard to believe that a roster could sway me. Will it be a good game? Hopefully so, but I can't say I care all too much about any aspect of this game so far. It just reeks too much of "been there, done that" for me at this point. Unless massive changes are made, I'm not going to worry all that much about WWE 2K14.

Score: 1 for 1


2. TNA looking to take Impact off the road is another bad sign of the promotion's financial stability.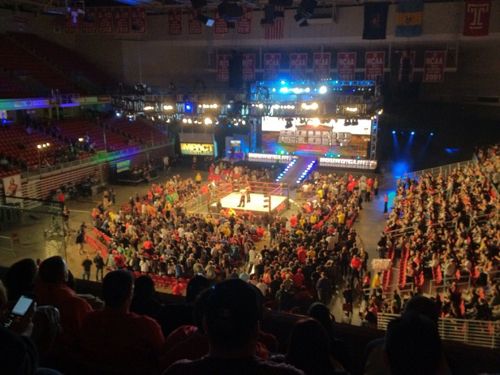 Nick Marsico : FACT They're going to get off the road because it's not a financially sound business plan. They are, I would assume, losing money because the cost to travel and take the equipment and staging all over the country is more than what they're making back from ticket sales. It also hasn't helped the ratings any more than bringing in any of the "big names" that they're paid shit tons of money to year after year -- I don't know how their deal works with Spike and advertising money, but I'd bet that if they got ratings above 2, for example, instead of barely hovering around 1.1, TNA would make more money from TV advertising. Is leaving the road a sign that TNA is financially unstable? Not necessarily, no. They might just not be seeing the returns they were expecting in the time period they were expecting and they're packing it in to come up with a new game plan. Based on their history, however, I don't think that's the case. I think they realize they made a bad move because suddenly they're losing much more money than normal and Daddy Carter is telling Dixie she's going to lose some of his backing if she doesn't stop it. Something to that effect, at least.

Jake St Pierre : FACT. Neither answer appealed to me all that much, but since it's a cost-cutting measure, fact fits the most. I wouldn't call this a particularly "bad" sign, but it's not pretty. From what I'm sure most of us have heard, TNA isn't exactly rolling in the dough right now. That could be due to a number of factors, but I'm glad they're taking measures to keep from totally going into the hole. That said, there is a reason TNA stayed off the road for so long, and now they're feeling the effects tenfold. So if indeed the shows cost as much as the reports say, I think it's a smart idea to take Impact off the road. Could it mean a return to worthless crowds with no energy? Possibly. Does it speak to the financial situation of TNA at the moment? Yes. But is it a huge, business-killing travesty? Not quite. A single location could mean that TNA stays in business, which should be a top priority for everyone there. It might not give us the crowds TNA's had for the last few months, but for the company to stay above water, keeping a central location for the time being could help them. Only time will tell, but this TNA going under talk needs to stop for now.

Score: 2 for 2


3. You were not surprised when you heard that the WWE Summerslam buyrate dropped 60,000 from last year.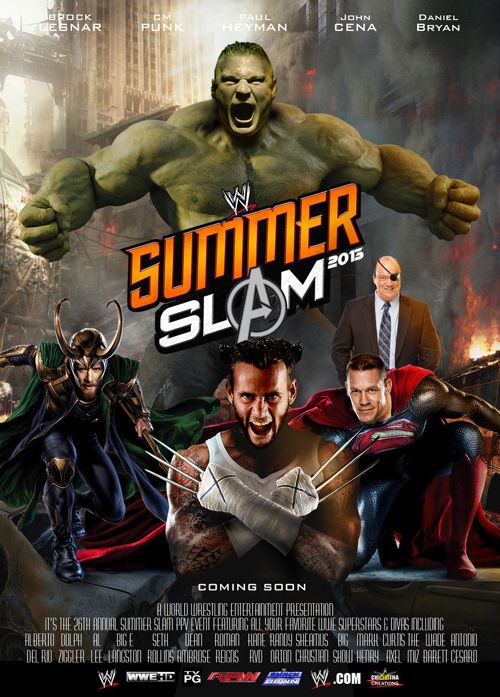 Nick Marsico : FACT I'm certainly disappointed since they put D-Bry in the main event and his momentum didn't help draw a stronger number, but it's not a surprise. Last year they had the draw of Brock's second match back as well as another Punk/Cena match (with Big Show in there too). This year was a two-match show as well, except now you had a diminished Brock in there against Punk and an unproven (even though he has been drawing great reactions) Bryan against Cena. The undercard was complete trash and didn't have strong enough main events to make up for it.

Jake St Pierre : FACT Buyrates have been dropping or staying stagnant for a while, so I don't share many's gasps of horror. I do think it's ironic that the longest run of good WWE shows in 5 years had a drop in buys, but maybe that speaks to the general disinterest in wrestling from the mainstream public. WWE's buyrates have been rather mediocre when it's not a WrestleMania Sunday, so I don't find myself thinking of this as a problem. It's just another month in the life of WWE as far as I'm concerned.

Score: 3 for 3


4. Jim Ross is correct when he says that Daniel Bryan "is the best in ring performer in the business."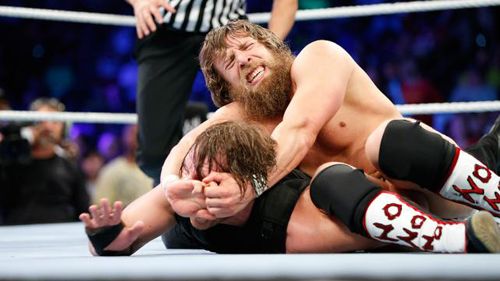 Nick Marsico : FACT Duh. He's got the "workrate", he knows how to play to the crowd and change up his performance based on reactions. He rarely fucks up, he's crisp, clean and intense. He can do serious, he can do comedy -- hell, he can do both at the same time. Who the heck is better?

Jake St Pierre : FACT He has been since 2006, and he might be even better now than he was then. The man understands the mechanics of wrestling. He got to where he is because of his fundamental grasp of in-ring psychology and pure, technical wrestling. Since he entered WWE three years ago, we've all seen him blossom into one of the best babyfaces in the last ten years, honing his now tremendous promo abilities as a heel before that. It isn't hyperbole when I say he's one of the most complete packages since Eddie Guerrero walked the earth. I truly believe that there will never be another talent like him. You can call Punk the best in the world, but I wouldn't put him on the same level as Bryan for a second.

Score: 4 for 4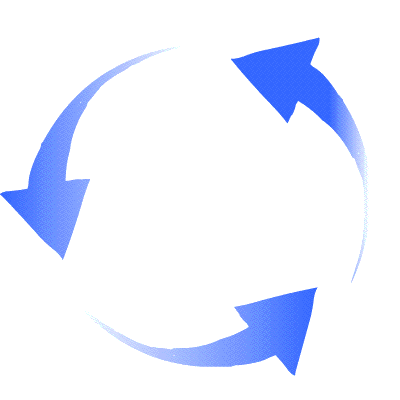 SWITCH!




5. The closing segment of last week's Impact wrestling being called a rip off of WWE's Summer of Punk angle is ridiculous.





Jake St Pierre : FICTION I think people would be a little more receptive to it if it wasn't two of the least-interesting talkers in the company doing it. That's not to say AJ isn't talented, and if I'm being positive, he does bring up some good points in his pause-ridden rants. Regarding the angle itself, nothing in wrestling is original at this point, but there's a fine line between tuning up an old story and taking one that's two years old and doing a minimal amount of work to freshen it up in your company's image. Please don't view this as blind vitriol directed towards TNA. This isn't me slagging them because it's the in-thing to do on the interwebs; I'm slagging them because they don't seem to learn from their past mistakes. It's a rip-off of an angle that's barely 2 years old (even if that angle was technically a rip-off too!) and I'm not sure the company sees what they're doing at this point. I want them to have a product like they did during the summer of 2012. That was a good alternative to what was a pretty terrible time in WWE. Hopefully they rebound, but with stories like this, it's hard to see that in the foreseeable future.

Nick Marsico : FACT Not only is it not a rip off but it's barely even comparable as an angle at all. The reason I say it that way is because Punk's angle isn't the first time somebody did a worked shoot on TV (I know! I had to do research to find that out!), so it can't be a "rip off of the Summer of Punk". The Punk thing would have had to be original for this one to be a rip off of it. On top of that, the major storyline point of Punk's angle in the Summer of 2011 was that he had a title shot and was threatening to take the belt. AJ made a passing comment that even though he has a title shot at the biggest show of the year he was no longer under contract. It wasn't mentioned again for the rest of the promo. It was just another "owner versus wrestler / shoot promo" that is a part of a litany of them that have taken place for years IN THIS BUSINESS. They all get compared to each other and they all share similarities. Some have indeed been rip offs. I don't see this in that manner at all, but it's TNA, so everybody has to jump on the "WWE rip off" bandwagon.

Score: 4 for 5


6. Kevin Nash and Scott Hall should be inducted into the WWE Hall of Fame.




Jake St Pierre : FACT They're going in at some point and I don't see how they possibly couldn't, barring some morbid catastrophe. Nash was WWF champion for a year, and as terrible as he was at it, that deserves some sort of recognition. And to be fair to Big Sexy, he was a good talker and could be carried by the right guys if he felt like putting effort in that night. And he text messaged himself to ruin a title reign. A God amongst men, that Nash. Scott Hall was apart of one of the most historic matches ever in WWE's first televised ladder match with Shawn Michaels, a match in my top 5 for the best ever. The rematch wasn't quite as good to me, but it's still a classic too. Both were massively significant to the WWE landscape in the mid-90's, and those accomplishments going unrecognized would be a crime.

Nick Marsico : FACT There are conditions, of course. Number one: Nash can't go in on his own. He's a great self-promoter and a businessman for his own interests, but not Hall of Fame caliber as Kevin Nash (nor as Diesel). Number two: They can't go in just together as the Outsiders. If they're in, it's as part of the nWo (with Hogan getting himself a second nod into the WWE HOF) or alternatively as members of the sometimes on-TV referenced Clique. Hall has enough merit as the Razor Ramon character thanks to his far superior in-ring ability and greater charisma and ability to pull off a character, so he could go in there on his own.

Score: 5 for 6


7. With reports that TNA is looking to cut costs, it would be the best for business to not re-sign Hulk Hogan when his contract expires in October.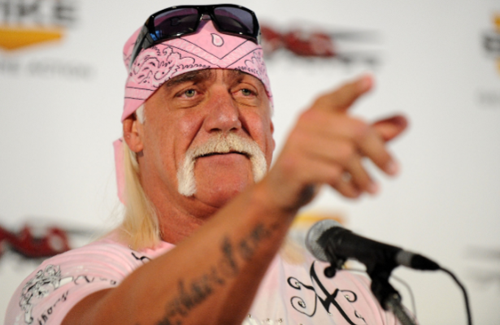 Jake St Pierre : FACT I don't think Hulk Hogan is a detriment to TNA like some. I don't see him as a benefit either. If a guy who's massively expensive (I'd imagine he is) doesn't really move the needle in your promotion, is he really worth the money? Should you fork over a ridiculous salary to no real results for three years? I'd think TNA understands what Hulk brings to the table, and what he brings isn't going to help them. If TNA is losing money like we're led to believe, there's no reason to keep him around at this point. They have bigger problems creatively and business-wise.

Nick Marsico : FACT It would be best for business if Hogan were let go on October 1st whether TNA was looking to cut costs or not. The man has improved nothing for TNA and him getting a paycheck for doing next-to-nothing is an insult to the guys who bust their asses and kill themselves every night in the ring. That brings down morale and is simply shameful. Dixie got swindled by Hogan and Bischoff, and I think she might finally believe the people who have been telling her that for two years. I know it's the IWC cliché to bust on Hogan and his ilk for being like cancer, but there's a reason things become clichés.

Score: 6 for 7


8. Adam Cole was the right choice to win the Title Tournament and become the new ROH World Champion.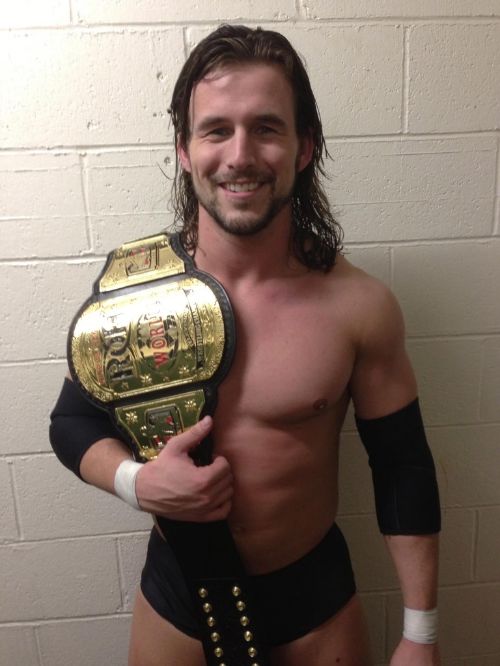 Jake St Pierre : FACT His character throughout the past 3-4 months has been one of the best things in a middling year for Ring of Honor, so on that basis, he was absolutely the right choice. You could make a valid, valid argument for Michael Elgin as ROH World Champion, and frankly I'd agree with your average fan on a lot of points. For instance, I think Michael Elgin is the better worker. In terms of excitement and excellent matches, not many in North America can match him at the moment. I would be just as supportive if he won the belt. But if there's one thing he lacks, it's a definitive personality. Adam Cole has proven throughout his tenure as PWG World Champion that he has an uncanny knack for being a heel. ROH doesn't have many wrestlers that truly shine gimmick-wise aside from reDRagon, Jay Briscoe, and Kevin Steen, so I think Cole is going to be a very worthy champion in the coming months. Hopefully Ring of Honor lets him cut loose and show what we've all been seeing thrive in PWG for a year.

Nick Marsico : FACT From the very start of the tournament it was pretty clear that it was going to be either Cole or Michael Elgin. Cole's been moving toward turning heel for a while and the end of this tournament was the for-sure place to solidify it. Elgin has been the champion in waiting since last October and was the number one contender and next in line to wrestle Jay Briscoe for the title. It was the feeling of many people that he would unseat Briscoe as World Champion to end an expected short run as champ for the tag-team-battling brother. Since that wasn't to be and they ran a tournament instead, it made perfect wrestling sense for the guy who has been taking shortcuts and edging toward a heel turn to become the new champ. That leads to the clear and solid babyface, who decided to valiantly forego being handed the belt, to now have to fight even harder to chase something that was dangling in front of his face and has been taken away.

Score: 7 for 8



Jake and Nick decide to agree on almost everything this week, bringing quality answers but little drama. We'll forgive them since they were good sports and got their stuff in on time. Tune into next week's column for more debating fun, and thanks for reading.



Have you checked out the Csonka Podcasting Network? If you haven't, you should We run anywhere from 15-20 shows a month, discussing pro wrestling, the world of MMA, the NBA, general sports, popular TV series of the past, bad movies, battle rap, interviews, MMA & Wrestling conference calls and more! Around 10 different personalities take part in the various shows, which all have a different feel; so you'll likely find something you like. All of the broadcasts are free, so go ahead and give a show a try and share the link with your friends on the Twitter Machine and other social media outlets! Running since May of 2011, there are currently over 400 shows in the archive for you to listen to.



Larry Csonka is a Pisces and enjoys rolling at jiu jitsu class with Hotty McBrownbelt, cooking, long walks on the beach, Slingo and the occasional trip to Jack in the Box. He is married to a soulless ginger and has two beautiful daughters who are thankfully not soulless gingers; and is legally allowed to marry people in 35 states. He has been a wrestling fan since 1982 and has been writing for 411 since May 24th, 2004; contributing over 3,000 columns, TV reports and video reviews to the site.


Your heart is free. Have the courage to follow it…TO CSONKA'S TWITTER!

http://www.twitter.com/411wrestling
http://www.twitter.com/411moviestv
http://www.twitter.com/411music
http://www.twitter.com/411games
http://www.twitter.com/411mma
comments powered by