SPOTLIGHTS
Wrestling's 4Rs 9.27.13: WWE Raw & ROH TV Reviewed
Posted by Jack Stevenson on 09.27.2013

CM Punk's hometown return was ruined by Paul Heyman and Ryback, Daniel Bryan led the locker room in a battle against the Shield and more! Wrestling's 4Rs breaks down the Right, the wRong and the Ridiculous of WWE Raw!


How the 4Rs of wRestling Work!
Here is a quick explanation of the 4R's. The column will run TWO times a week. We will group our feelings on the shows in various categories: The Right, the wRong and the Ridiculous. The Right is stuff that worked very well: a great promo, a great match and so on. PuRgatoRy is a section between the right and wrong. It shows equal traits from both sides that cannot be ignored and need discussed. It is not a bad place per say, as things can get remedied or go the wrong way the very next week. The wRong is what it sounds like: bad matches, bad or boring promos and so on. The Ridiculous is stuff that had no right on TV: Stupid angles and so on. And there is always a possibility of a 5th R, which is as bad as they come. This column is supposed to be analytical, and at the right time very critical of the shows, it was the whole reason it was created. This is not a "mark" column, nor a "smark" column, our goal is to analyze the show from many different fronts, reward the good and call out the bad. We will not apologize for our opinions, they are as they are, whether positive or negative.
---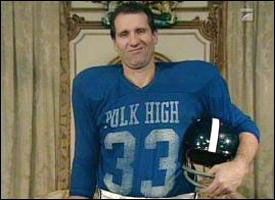 Let's rock…
By: Shawn S. Lealos
ROH Television 09.21.13:
QUICK RESULTS:
Tommaso Ciampa def. Michael Bennett (world title tourney)

Kevin Steen def. Roddy Strong (world title tourney)

Michael Elgin def. Karl Anderson (world title tourney)



THE RIGHT:
Kevin Steen def. Roddy Strong - I'll be completely honest with you, this match was better than the Kevin Steen vs. Michael Elgin match from Death Before Dishonor. That should be no surprise, since Roddy Strong really doesn't have bad matches. The match was great from the start, as Roddy attacked as soon as the bell rang and went for a quick pin attempt right off the bat. Steen tried the same thing and the match ever slowed down after that. After last week's disappointing Steen vs. Brian Kendrick match, this match really pumped things up. And, like I said, Kevin Steen vs. Roddy Strong this week was better than the big semifinals match. Steen won with the package piledriver and this match was definitely awesome.

Michael Elgin def. Karl Anderson - Got to be honest again, this Michael Elgin vs. Karl Anderson match was also better than Elgin vs. Steen at Death Before Dishonor. These two guys just tore it up in this match in a match between two power wrestlers. There was a very impressive Ace Crusher from the top buckle by Anderson onto Elgin, and what made Elgin look like a true contender is that he kicked out of a lot of finishing moves. This was just a fun and exciting match between power wrestlers, which is rare, but not much a surprise with these two guys.



PURGATORY:
NOTHING



THE WRONG:
Tommaso Ciampa def. Michael Bennett - There was something off about this match and I just really didn't dig it. I mean, both guys did a decent job, but there were some things that weighed it down and dropped it down here. I didn't like Prince Nana on commentary, which is a problem because commentary is a huge part of a match when it comes to enjoying it completely. I didn't really like when Nana said that Bennett better not drop Ciampa on his head, a call back to the BJ Whitmer moment that ended the man's career. Add in the fact that Bennett set up for the same piledriver and, while I understand it is a heel tactic, I just thought it was too soon. The match seemed too long – which is different than being long. Long matches can be great if paced well, but this one just felt like it was dragging along. I also HATED HATED HATED one particular moment in the match. Bennett threw Ciampa into the corner and then hit the running knee into the bulldog. He then sat cross-legged and did the "go to sleep" hand gesture before trying to hit the GTS. Why the hell would you reference CM Punk, and mock him, in a Ring of Honor match in 2013? All you're doing is reminding people of a more popular product. I also don't like the fact that Ciampa won by hitting the Kryptonite Crunch on the floor and then rolling Bennett into the ring for a pin. That seemed like cheating. All in all, it was a halfway decent match, but not worthy of being in this title tournament.



THE RIDICULOUS:
NOTHING




The 411


I was really let down by the Ciampa vs. Bennett match, but it wasn't horrible. However, the other two matches were just fantastic and this is defiantly a show worth watching. The fact that both the Kevin Steen and Michael Elgin matches surpassed their Death Before Dishonor semifinal match speaks volumes about the quality of this show.

Show Rating: 7.0

As a reminder, I will be going by the 411 scale…

0 - 0.9: Torture
1 - 1.9: Extremely Horrendous
2 - 2.9: Very Bad
3 - 3.9: Bad
4 - 4.9: Poor
5 - 5.9: Not So Good
6 - 6.9: Average
7 - 7.9: Good
8 - 8.9:Very Good
9 - 9.9: Amazing
10: Virtually Perfect




---
By: Jack Stevenson
Raw 09.23.13:
QUICK MATCH RESULTS:
Alberto Del Rio d. Kofi Kingston

The Wyatt Family d. The Prime Time Players

Randy Orton vs. Rob Van Dam goes to a Double Countout

Fandango d. Santino Marella

Natalya, The Bella Twins & The Funkadactyls d. AJ, Aksana, Alicia Fox, Layla & Tamina

Daniel Bryan, Rob Van Dam, Dolph Ziggler and some more people d. The Shield in an 11 on 3 Handicap Elimination Match


THE RIGHT:
Kofi Kingston vs. Alberto Del Rio: At one point I was really digging this match and was thinking maybe it could even be a low end TV MOTYC IMHO OMG. Sadly, it meandered on for longer than it needed to and by the time Del Rio finally slapped his arm-bar on Kingston it was just another decent bout between two consistently decent wrestlers. It kind of takes the impact out of Alberto's maimings of Kofi and Van Dam when Randy Orton is doing the exact same thing but being treated like the world's most dangerous man for it, while Del Rio just gets a yelp of dismay from Michael Cole before more important things are discussed, like last week's Smackdown and the Youtube channel and whether or not there will ever be a sequel to the WWE Cookbook in which Kofi reprises his Jamaican gimmick for one page to tell us all the secrets of his 'Slammin' Jammin' Jerk Chicken,' and that on a related note Kingston can no longer cook his famed recipe because of Del Rio's arm-based assault. Anyway, there was still enough about this to earn a place in the right section, just about.

The Historic 11 on 3 Handicap Match: If this was 2009, the next PPV could have had the WWE, World Heavyweight and ECW Championships all contested in 11 on 3 Handicap Elimination Matches, and it could have been called 'WWE Endurance' or something. But alas, it was not meant to be, and this fairly enjoyable main event is all we have. At times the stream of surprisingly quick eliminations threatened to derail proceedings (poor old Justin Gabriel's first main event since I don't know I'm not a historian, probably 2010, saw him kick Roman Reigns twice, spin around and kick him a third time, then get cut in half by a spear and sent packing).but at least it kept the pace up, and the finishing stretch, with Ziggler and the Usos flying all over the place, was good, chaotic fun. I particularly liked the four faces surrounding Rollins in the ring, a nice little touch. I don't see the 11 on 3 match catching on, but it made for, at the very least, a memorable ending to a forgettable Raw.

Punk's Homecoming: All WWE's creative team have to do is put Punk and Heyman together on the show and they're guaranteed a worthwhile segment. Punk's Chicagophilic promo wasn't his best, but was still a step above anything we'd seen so far on this episode, and Heyman was marvelous as he is every week- I couldn't help but smile when he trundled on stage on his mobility scooter warbling 'New York, New York.' I do wish WWE would cease their policy forcing every wrestler to get beaten up in their hometown, and I think this was missing just that intangible some of their previous showdowns have had- maybe the feud is dragging on a little too long. Still, in its own right this was a fine segment.

All Rhodes Lead to Cody & Goldust jumping out the crowd and attacking the Shield: This was probably the highlight of the show. Sadly, it lasted about thirty seconds, but on the plus side it gives me hope that we'll get a properly cracking Survivor Series match for the first time in aaaaages with, say, The Shield & The Big Show taking on Cody, Goldust, Dusty and, um, Terry Funk. Seth Rollins will be eliminated first, then the Shield will rally to take out Goldust and Dusty, but Cody and Funk will form a surprisingly superb team and run through the rest of the group, last eliminating the Big Show via Funk spinning toe-hold, and then afterwards the Shield berate their giant of a partner and get an emphatic beatdown by Show to an insane pop, and one month later Funk FINALLY wins the WWE Championship over Randy Orton and holds it till Wrestlemania when Bryan wins it back in the unlikeliest main event the Grandest Stage of Them All has ever seen. I doubt all of that will happen, but maybe the Rhodes-centric SS match will, and that'll do!


puRgatoRy:
THE MIZTV SEASON FINALE: It probably isn't the season finale, I was just trying to build some excitement. I don't know how I feel about the Miz- he works hard, throws himself into everything, is decent in the ring, has great comic timing and facial expressions, and in his current role is about ten billion times more bearable as a fan-favorite than anyone could have expected. Yet whenever he appears on screen I still roll my eyes and go "ohhhh, not the Miz!" I get the same feeling whenever Big Show wails his way on screen to convey his mental anguish and how nobody understands him and how he's crawling in his skin, his wounds they will not heal. This was a respectable enough segment for what it was though, and Big Show not even hesitating in KOing Miz was a nice change of pace.

Randy Orton vs. Rob Van Dam: Orton and Van Dam have had some excellent matches recently, but I can't say this was one of them. It wasn't bad, but it was too short and the looming specter of Orton's inevitable illegal assault sapped the purpose from the match itself. I do like that Bryan and Orton are being kept separate for a little while though- it allows both to look strong against a variety of opponents and should hopefully ensure their Battleground match feels fairly fresh.


THE WRONG:
Santino Marella vs. Fandango: It would be remiss of me not to remind everyone that last week I suggested a Santino Marella-Fandango program, and WWE (sort of) listened! JUST CALL ME THE BOOKER-MAN. Sadly, I'm not a very good booker-man, this was very disappointing. They did a half-hearted comedy dancing spot to kick things off, followed it with five minutes of serious, dull wrestling, then did a brief thing with the Cobra that failed to split or even crack my sides, and to finish Fandango won with his leg drop, which I usually love but on this occasion lacked its usual grace. Boo-urns.

Divas Six Woman Tag III: Bigger, Badder, Bolder: This time we got a ten woman tag, and it was still pointless and instantly forgettable. AJ must die inside just a little bit more every single week. I did quite enjoy the Chicago crowd giving the Divas Champion the ovation she deserved though.


THE RIDICULOUS:
NOTHING




The 411:


Raw almost seemed to have used up all of its ideas in last week's thrilling episode, relying solely on the fact that they were in Chicago and hey guess what so was CM Punk yaaaaaaay to provide anything of real value or meaning. The 11 on 3 Handicap was decent, the Rhodes' brief appearance was great but, erm, brief, and the Punk-Heyman promo was predictably good, if not amazing. Everything else left little or no impression. You can definitely skip this one.

Show Rating: 5.0


As a reminder, I will be going by the 411 scale…

0 - 0.9: Torture
1 - 1.9: Extremely Horrendous
2 - 2.9: Very Bad
3 - 3.9: Bad
4 - 4.9: Poor
5 - 5.9: Not So Good
6 - 6.9: Average
7 - 7.9: Good
8 - 8.9:Very Good
9 - 9.9: Amazing
10: Virtually Perfect




---
The 823rd edition is over…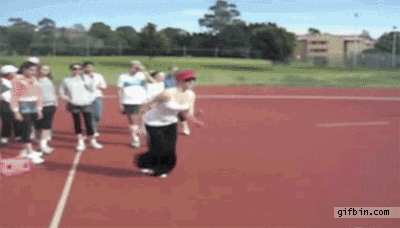 Fail…


Have you checked out the Csonka Podcasting Network? If you haven't, you should We run anywhere from 15-20 shows a month, discussing pro wrestling, the world of MMA, the NBA, general sports, popular TV series of the past, bad movies, battle rap, interviews, MMA & Wrestling conference calls and more! Around 10 different personalities take part in the various shows, which all have a different feel; so you'll likely find something you like. All of the broadcasts are free, so go ahead and give a show a try and share the link with your friends on the Twitter Machine and other social media outlets! Running since May of 2011, there are currently over 350 shows in the archive for you to listen to.



Your heart is free. Have the courage to follow it…TO CSONKA'S TWITTER!

http://www.twitter.com/411wrestling
http://www.twitter.com/411moviestv
http://www.twitter.com/411music
http://www.twitter.com/411games
http://www.twitter.com/411mma
comments powered by