SPOTLIGHTS
Wrestling's 4Rs 9.30.13: WWE Smackdown, EVOLVE 23 & 24 on iPPV Reviewed
Posted by Larry Csonka on 09.30.2013

Randy Orton attacked the Miz, Dolph Ziggler teamed with RVD and Kofi Kingston against the Shield and more! Wrestling's 4Rs breaks down the Right, the wRong and the Ridiculous of Smackdown and EVOLVE 23 and 24!


How the 4Rs of wRestling Work!
Here is a quick explanation of the 4R's. The column will run TWO times a week. We will group our feelings on the shows in various categories: The Right, the wRong and the Ridiculous. The Right is stuff that worked very well: a great promo, a great match and so on. PuRgatoRy is a section between the right and wrong. It shows equal traits from both sides that cannot be ignored and needs discussed. It is not a bad place per say, as things can get remedied or go the wrong way the very next week. The wRong is what it sounds like: bad matches, bad or boring promos and so on. The Ridiculous is stuff that had no right on TV: Stupid angles and so on. And there is always a possibility of a 5th R, which is as bad as they come. This column is supposed to be analytical, and at the right time very critical of the shows, it was the whole reason it was created. This is not a "mark" column, nor a "smark" column, our goal is to analyze the show from many different fronts, reward the good and call out the bad. We will not apologize for our opinions, they are as they are, whether positive or negative.
---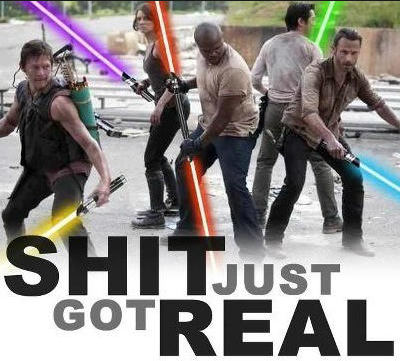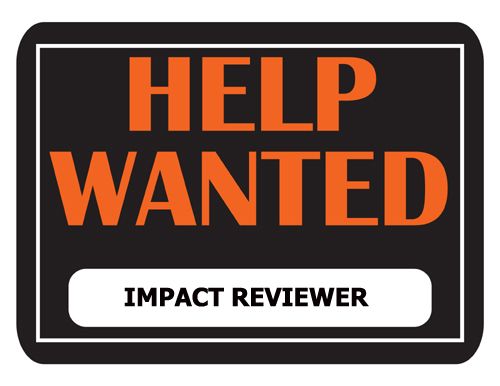 Are you a fan of the Impact Wrestling product? Do you feel that the show needs a fair and balanced review? Well then you may be the person we're looking for. We're having some changes here in the Rs column, and need someone to write about the Impact Wrestling show on a weekly basis. If interested, shoot me a sample of your review of last week's Impact or even one of Smackdown or Raw. Some of you asked for a fresh writer for the show, I am giving you that chance. Email samples to larytcsonka@gmail.com
---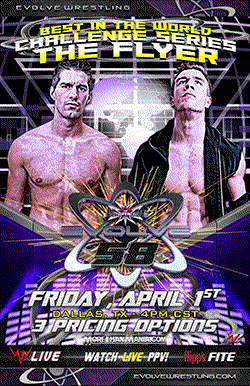 EVOLVE 23 (9.21.13)
Young Buck Tag Team Invitational Match #1: Chuck Taylor & Orange Cassidy defeated Dos Ben Dejos [***¼]

Caleb Konley defeated Matt Jackson [**]

Young Buck Tag Team Invitational Match #2: The Bravado Brothers defeated Jigsaw & The Shard [***]

Brian XL defeated Earl Cooter [*]

Four Way Style Battle Elimination Match #1: Drew Gulak defeated Lince Dorado, Shane Strickland and Mr. Touchdown [***]

Four Way Style Battle Elimination Match #2: Biff Busick defeated Josh Alexander, Maxwell Chicago and Green Ant [***½]

Rich Swann & Ricochet defeated Johnny Gargano & Trent Baretta [****]

EVOLVE Title Match: AR Fox w/Ivelisse defeated Anthony Nese w/Mr. A & Su Yung to retain [***]




The Tirade



I am not sure if it was how they mic'd the crowd or if the crowd was just livelier, but this audience for this event seemed way more into things (early on) than the past few EVOLVE/DGUSA shows.


I am usually not one to overly comment on the production of independent events. As long as the image is clear and I have good sound I am pretty good, but this time I do want to comment on the lighting of the building. The lighting was just off, and there were shots they went too that made it appear as if silhouettes were competing instead of men. It was highly distracting when they used that particular angle.


I thought that the first three matches set a good tone for the event. First of all, they all were related to Matt Jackson and the "Young Buck Tag Team Invitational". Jackson was great on commentary and establishing his heel persona; judging the matches based on them amount of superkicks thrown, joking about stealing moves and in general being a cock and condescending asshole. Both tag matches were really good; Dos Ben Dejos had one of their better non-gimmick match outings (even if their work comes off as a poor man's Motor City Machine Guns impersonation, which isn't a bad thing) and The Bravado Brothers vs. Shard and Jigsaw delivered.


The Earl Cooter vs. Brian XL match killed the momentum established by the first third of the card. The match wasn't good, people weren't into it and went over like a wet fart in church. It only got worse as Larry Dallas and his new man, Mike Rollins, came out. Rollins was instructed to beat down and "kill" XL, and after some contemplation (because he feared being fined by EVOLVE officials) Rollins "killed" XL with a shit looking muscle buster.


I did not like the decision to run the "Four Way Style Battle Elimination Matches" back to back. The finals were going to be the following night, break them up and let them breath. I think if you can help it, you never run matches so similar back to back; it desensitizes the audience.


Rich Swann & Ricochet vs. Johnny Gargano & Trent Baretta was the co-main event of the night, with a big stipulation. At EVOLVE 24 (the next night) Gargano and Swann were schedule for a match. In this match, in Gargano's team won, Swan's DGUSA/EVOLVE career would be on the line. If Swann's team won, the match would be for Gargano's Open the Freedom Gate Title. Swann and Ricochet area pretty amazing team, Gargano delivers every time out and I say once again that Trent Baretta is a really good pro wrestler. The guy does all the little stuff, he keeps growing as a worker and his personality has grown tenfold since leaving WWE. They worked a really good, basic tag formula early, and then evolved onto more of the DGUSA/Lucha style and then it broke down in Brooklyn. It ended when Ricochet hit the 630 on Gargano and then Swann hit the standing 450 for the win. This was a great match, one I thoroughly enjoyed.


Fox was smart this time, and counteracted the numbers game by having Ivelisse (in her Maria starter kit) in his corner. That's all well and good, but I wish they had established some sort of connection between Ivelisse and Fox. Fox has been booked well as champion, constantly defending and winning clean. Also, he has been one of the more consistent guys, as far as delivering, for the last 21 months or so. They have been working hard to establish Nese as a top guy, he has been getting rave reviews for the last two years, and has looked great in DGUSA/EVOLVE. The match was good, and one that felt as if it was heading in the right direction, but never quite got there. The crowd, which had been treated to some good stuff all night, seemed to have issues staying involved and or caring as time went on. Maybe it was too much focus on the outside stuff, or the slowed pace and soft looking offense here and there down the stretch, but it just didn't hit that next gear I was expecting. I think the crowd felt the same way because they just didn't get into the near falls as you would expect. The crowd got into the catfight that took place late, mainly because Yung got her top ripped off. Fox battled back, laid out Nese, crotched Mr. A, and then hit the Lo Mein Pain on him, onto Nese, and scored the pin. Too overbooked for me, the thing about EVOLVE/DGUSA is that most of the time I don't have to worry about that stuff taking away from matches. Unfortunately, while it did make sense in the story they were telling, it took away from my overall enjoyment of the match and I felt it under-delivered as a main event.


Final Thoughts: This was far from a bad show, but it just felt like it was missing something. We had some good matches and I liked a lot of what happened, but the show never got to the next level for me. Overall this was a good show, and a fine purchase for $10. The main thing is that they set up Gulak vs. Busick and Swann vs. Gargano for the next night, and with Fox vs. Ricochet set as the main event, this came off as a good appetizer for EVOLVE 24.

Final Score: 7.0

As a reminder, I will be going by the 411 scale…

0 - 0.9: Torture
1 - 1.9: Extremely Horrendous
2 - 2.9: Very Bad
3 - 3.9: Bad
4 - 4.9: Poor
5 - 5.9: Not So Good
6 - 6.9: Average
7 - 7.9: Good
8 - 8.9:Very Good
9 - 9.9: Amazing
10: Virtually Perfect

As a reminder, this is not a basic "how good was the show" number like a TV show, as I have always felt that a PPV is very different from a regular show. I have always judged PPV on how they built to a match, the match quality, crowd reactions to matches and angles, the overall booking, how the PPV leads into the future, PPV price and so on and so forth. I have added this in here for an explanation since so many have asked, and I have previously discussed it on podcasts. I understand that this may seem different, but that is how I grade. Obviously your criteria may be different.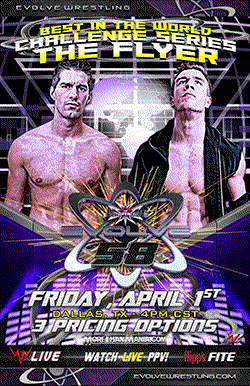 EVOLVE 24 (9.22.13)
Lince Dorado defeated Green Ant, Mr. Touchdown and Psycho Mike Rollins w/ Larry Dallas [***]

Shane Strickland defeated Matt Jackson [***]

Su Yung defeated Ivelisse [*¾]

Anthony Nese defeated Josh Alexander [***¼]

Trent Baretta defeated Maxwell Chicago [*]

Trent Baretta defeated Caleb Konley [***]

The Bravados defeated Los Ben Dejos, the Gentleman's Club and Jigsaw & The Shard [***¾]

Drew Gulak defeated Biff Busick to win the EVOVLE Style Battle [****½]

Open the Freedom Gate Champion Johnny Gargano defeated Rich Swann to retain his title [***]

AR Fox defeated Ricochet in an Evolution's End Fuck The Ring Match [****]




The Tirade



The promotion plans to run the venue more often, and has noted that they need to light the venue better. That is an understatement, because the video was extremely dark. Some joked that the venue had a dungeon feel, or an old school ECW vibe. I get that, and in a way I liked the feel of the venue, but you still need some good lighting in the worst way. It really made the event difficult to watch at times.


Green Ant was a huge fan favorite over the weekend, came off like a star and should be used more often by the promotion. With CHIKARA dead/not around/on hiatus/in an alternate timeline, the promotion should take advantage and use guys like Green Ant and Touchdown as much as possible.


Matt Jackson had a great weekend establishing himself as a completely unlikable heel in the WWNLive universe. I am sure this is nothing new to PWG fans, but he was great and had a young Chris Jericho vibe about his performances.


I continue to like the presentation of Anthony Nese. He still needs work on his promos, but I like the "Premiere Athlete brand" gimmick and he continues to have good performances. Josh Alexander had a good debut weekend with the promotion and I wouldn't mind seeing him back in the future. Nese vs. Alexander was a very physical battle, and a definite change from the previous matches, which is always a good thing. Get rid of the bullshit finish and make it totally clean and I would have loved this much better. Sometimes heels need to win clean, and Nese doesn't need Mr. A to help him win matches against guys in their first weekend.


Trent Baretta wrestled back-to-back matches, one a comedy match with Maxwell Chicago and then a match after Caleb Konley made a special challenge. The comedy stuff was a fine break, and the crowd seemed to like Chicago's shtick. Baretta was cool and sold Chicago's stuff, and won clean with the dude buster (Omori Piledriver). The idea behind the Konley vs. Baretta match was that Konely would fight valiantly against the "former TV star," and look good in the eyes of the fans even in loss. That's all well and good, but Konley does nothing for me. All I hear is that the guy is the next big thing in Indy wrestling or the guy that they may focus on soon, but I find his work to be just there. He is certainly not bad, but I have never said, "I can't wait for that Caleb Konley match!" Baretta continues to work hard and look good in his FIP/EVOLVE/DGUSA appearances, and I feel is a great addition to the product. And the crowd seems to agree, as they were pretty silent on most of his near falls. It was a good match, but I keep hearing about Konely just needing to break out, and I keep waiting for that break out performance, but usually am more impressed with the other guy.


The Young Bucks Tag Invitational match featuring The Bravados defeating Los Ben Dejos, the Gentleman's Club and Jigsaw & The Shard was a damn fine tag match. They started slowly and worked your basic tag match, but then hit the next gear and delivered a ton of fun down the stretch. I felt that all four teams looked good and certainly need to be used more often on the shows. The end stuff got chaotic in a good was, tons of near falls, cool finishes and of course, superkicks. EVOLVE did a nice job of getting their tag division back on track with these four teams.


Drew Gulak defeated Biff Busick in the finals of the style battle. Between the dark look of the venue, the attire the guys wear and the style they work, this felt like watching an old time grappling contest from back in the day. To help you relate to the style, this was worked in a very Regal vs. Finlay style; lots of grappling and counter wrestling, submission work, minimal use of the ropes, some sick throws and some brutally hard strikes. This was so completely different from anything that they were doing over the weekend that it felt fresh and special. I have seen a fair amount of Drew Gulak, but only minimal Biff Busick, so some may tell me about great performances other places. But to me this was a breakout performance for these men. This was an intense and physical that was able to capture the crowd without a ton of flashy moves. For all of the talk that the independent scene is filled with nothing but vanilla midgets and spot monkeys, these guys put on a match to prove the uneducated wrong. Gulak won with the "Gu-Lock," and also took home the Style Battle Title. This was a fantastic match, and one that made me a fan of both participants. I have stated several times about how variety helps a card, and this is another instant of that, because nothing else on the card could make this style work like they did. This was some outstanding stuff, and something I want to see more of.


Gargano and Swann faced off as the DGUSA Bushido 2013 event, and have a well-established history. For the uninformed, in the early days of DGUSA Gargano, Taylor and Swann were outcasts among the Japanese wrestlers, and the three of them formed a stable called Ronin. The stable broke up when Gargano and Taylor feuded, but Swann always stayed aligned with Gargano. Once Gargano turned heel, he of course turned on Swann; although he would constantly tell Swan he loved him and that they were friends to avoid confrontation. This is the match where the ring broke, so they had to do some adlibbing here, and did so well. They did the red bump, Swann accidentally kicked the ref, and that allowed for the shenanigans. Swann had a visual fall on Gargano when the ref was down. Swann went for the standing 450, but Gargano had the belt and nailed him for the KO shot. Gargano then kissed Swann and then applied the Gargano escape and that was that. This was a good match, especially considering that they had to work around the breaking of the ring. While it is fitting of the character, I am getting a little tired of the variations on the "Gargano finish." Again, this was a good match, but came off a little disappointing because I expected more.


So the ring breaks, they take a short break and try to fix it, but a bolt snapped and some of the welding also broke. That's right, in the match before the main event the ring breaks. Fox came out and said "fuck this ring, lets make the match no DQ and falls count anywhere," and Ricochet agreed. At this point, Gabe Sapolsky reportedly scrapped the plans for the match and told Fox and Ricochet to improvise. All things considered, they really had no choice. They did a Hacksaw Jim Duggan spot with a plank from the ring, Fox used the top rope but busted his ass when he missed a leg drop to the apron, they ripped off the top rope and the ringside area became a battleground. The crowd was with them early, as they battled into the crowd and towards the back. Ricochet hit an XPLODER suplex on the floor and then used a Jeff Hardy approved ladder to hit a moonsult onto Fox. They then worked their way to the balcony, where they had a light-saber battle with kendo sticks. For real…




Now one thing I will say is that the match was originally designed for them to have expended periods on the floor, but without the safety blanket of a functional wrestling ring (that had to be a mind fuck) I was really impressed with what they put together. They still worked in the ring, they still did some cool stuff off of the second rope, and most importantly they kept the crowd through out. This had the feeling of a wild ECW style brawl from the 90s, only with some awesome high flying, less toys and no blood bath. This really was the definition of making chicken salad out of chicken shit, hell, they took chicken shit and made Chicken Cordon Bleu. Fox won with a double stomp onto Ricochet who had a chair on his chest after going to the second rope and then using the ring post for the assist.


Post match, Ricochet put over Fox and then discussed using his guaranteed title shot for Gargano's title, Su Yung came out and offered him a chance to join the Premiere Athlete Brand. He refused, Mr. A slammed him down and Nese talked smack. I felt that was a poor way to end the show, and would have simply cut that out.

Overall Thoughts: EVOLVE 24 took the groundwork from EVOLVE 23, and took it to another level. I felt that this show was a great complimentary piece, taking what was started 24 hours prior and delivering even more. Gargano vs. Swann was good (handicapped due to mid-match ring break), Fox and Ricochet did an amazing job saving the main event and delivering a great finish to the show, the four way tag was a great performance for all involved and Drew Gulak vs. Biff Busick was simply some next level shit. This was a great wrestling event, I won't call it the vest EVOLVE show of all time because I think they have done better, and also because the production made it hard to watch at times. I guess there will be no cool Twitter quotes for me. Anyway, highly recommended for Drew Gulak vs. Biff Busick, and overall a weekend of shows that the promotion can be proud of.

Final Score: 8.0

As a reminder, I will be going by the 411 scale…

0 - 0.9: Torture
1 - 1.9: Extremely Horrendous
2 - 2.9: Very Bad
3 - 3.9: Bad
4 - 4.9: Poor
5 - 5.9: Not So Good
6 - 6.9: Average
7 - 7.9: Good
8 - 8.9:Very Good
9 - 9.9: Amazing
10: Virtually Perfect

As a reminder, this is not a basic "how good was the show" number like a TV show, as I have always felt that a PPV is very different from a regular show. I have always judged PPV on how they built to a match, the match quality, crowd reactions to matches and angles, the overall booking, how the PPV leads into the future, PPV price and so on and so forth. I have added this in here for an explanation since so many have asked, and I have previously discussed it on podcasts. I understand that this may seem different, but that is how I grade. Obviously your criteria may be different.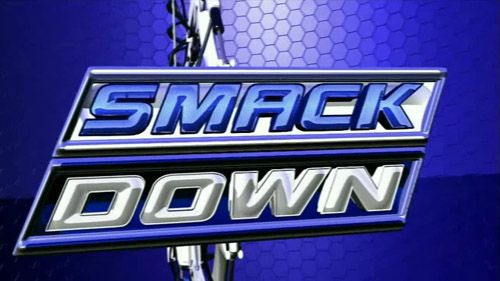 Smackdown 9.27.13
By: Maxwell Baumbach
QUICK MATCH RESULTS:
Alberto Del Rio beat R-Truth

The Real Americans beat The Prime Time Players

Bray Wyatt beat Zack Ryder

Dean Ambrose vs. Dolph Ziggler went to a No Contest

The Shield beat Dolph Ziggler, RVD, and Kofi Kingston

AJ Lee beat Cameron

Santino Marella beat Heath Slater

Randy Orton beat The Miz


THE RIGHT:
The Opening Segment: Ever since turning babyface, The Miz has floundered as a generally purposeless character. When he came out to interrupt Triple H, it felt like the writers were finally giving us a reason to cheer for him. This made it seem like The Miz had balls. He took it right to the boss, and didn't take back any words he had said previously. This version of The Miz was fine, and much better than when he comes out with a derpy smile on his face.

Del Rio vs. R-Truth: Though this match was really short, it was best served that way. By ending it abruptly in the early goings after Del Rio's basement superkick, they have better solidified that move as a finisher. As a result, he now has another move that he can win matches with or get a great crowd reaction out of as a near fall. This was simple but effective.

Six-Man Tag: The Shield put on another great six-man tag this week with Dolph Ziggler, RVD, and Kofi Kingston. While the whole, "Ambrose has a singles match that turns into a six-man" formula on Smackdown could be getting a bit tired, the matches always deliver. Kofi and Dolph's energy provided for some great action down the stretch.


puRgatoRy:
The Prime Time Players vs. The Real Americans: This falls into purgatory because I don't think either team benefited from this, and it wasn't particularly enjoyable. The Real Americans have been losing to everybody lately, so while them getting a victory helps to restore their credibility, it hurts The Prime Time Players. Additionally, I can't see The Real American's becoming the number one contenders with The Shield as champions. No one really won this match.

Bray Wyatt needs something to do: Bray Wyatt's crowd reactions have been pretty poor lately, and I think much of that has to do with his lack of direction. The guy needs something to do. I'm not a huge Bray Wyatt fan, but you can't expect a guy to get over while squashing Zack Ryder and cutting rambling promos. If he isn't given a direction soon, I expect him to fade into the background.

Cameron vs. AJ Lee w/ Tamina: Hey, Cameron wasn't nearly as bad as I thought she would be! That said, I'm not feeling Tamina as AJ's body guard. It seems like the writers were like, "Oh, Big E can't hit any of the Divas, what should we do? ...HEY, TAMINA ISN'T DOING ANYTHING!" I don't think AJ's character will benefit from this pairing, as the "crazy" gimmick works better with her as a lone wolf.



THE WRONG:
Randy Orton vs. The Miz: So, remember how I wrote about The Miz coming across great as a character at the beginning of the show? The end of the show changed all of that. Orton destroyed The Miz. I get that Orton needs to look strong at this point, but this provided them a great chance to build up The Miz as a legitimate competitor with grit and determination. Instead, he got hurt and crumbled.


THE RIDICULOUS:
NOTHING




The 411:


This show was pretty frustrating. They had a chance to reinvent The Miz character to an extent, but instead they used that opportunity to further solidify Randy Orton, which wasn't necessary. There were a lot of matches, but I was only really into two of them. AJ's character continues to be diluted, Bray Wyatt's lack of overness was exposed, and The Prime Time Players took a strange loss. Daniel Bryan's absence was felt throughout the whole show, as the crowd's energy level was flat for the most part and there wasn't the same excitement that exists when he is in the building. In many ways, this show was a testament to how important he has become to the WWE product.

Show Rating: 5.5

As a reminder, I will be going by the 411 scale…

0 - 0.9: Torture
1 - 1.9: Extremely Horrendous
2 - 2.9: Very Bad
3 - 3.9: Bad
4 - 4.9: Poor
5 - 5.9: Not So Good
6 - 6.9: Average
7 - 7.9: Good
8 - 8.9:Very Good
9 - 9.9: Amazing
10: Virtually Perfect




---
Have you checked out the Csonka Podcasting Network? If you haven't, you should We run anywhere from 15-20 shows a month, discussing pro wrestling, the world of MMA, the NBA, general sports, popular TV series of the past, bad movies, battle rap, interviews, MMA & Wrestling conference calls and more! Around 10 different personalities take part in the various shows, which all have a different feel; so you'll likely find something you like. All of the broadcasts are free, so go ahead and give a show a try and share the link with your friends on the Twitter Machine and other social media outlets! Running since May of 2011, there are currently over 400 shows in the archive for you to listen to.




The 824th edition is over…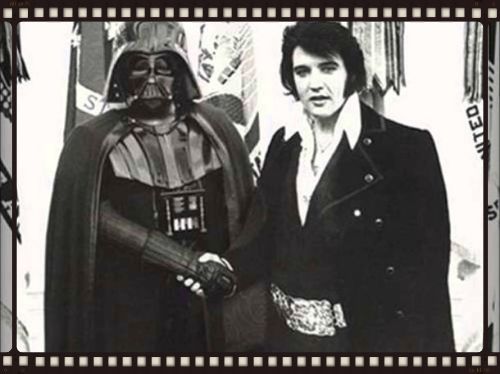 I never knew…
http://www.twitter.com/411wrestling
http://www.twitter.com/411moviestv
http://www.twitter.com/411music
http://www.twitter.com/411games
http://www.twitter.com/411mma
comments powered by