SPOTLIGHTS
411's Wrestler of the Week 10.01.13: Year Nine, Week 25
Posted by Larry Csonka on 10.01.2013

Randy Orton beat up the Miz again, Kazuchika Okada retained the IWGP Title, Manik retained the TNA X-Division Title and more! But who won 411's Wrestler of the Week? Find out inside!




Welcome to YEAR NINE, WEEK 25 of 411's Wrestler of the Week. A quick overview of the rules to kick things off for us as a reminder…

Each writer chooses FIVE wrestlers (although ties and tag teams are allowed) from any promotion and each wrestler gets a point total attached to that ranking. It looks a little like this…

1st - 5
2nd - 4
3rd - 3
4th - 2
5th - 1

Then we tally up the votes and the official 411 Wrestler of the Week is crowned. But wait, there's more! Each week the top SIX vote getters get a points value for their ranking which looks something like this…

1st - 15
2nd – 12
3rd - 9
4th - 6
5th - 3
6th - 1

...and they go towards the 411 Wrestler of the Year award to be announced each year around WrestleMania. This will be posted every Tuesday (the voting week runs Monday through Sunday). Let's see who wins this week…

---



Larry Csonka
1) Tetsuya Naito
G1 Tournament Champion Tetsuya Naito defeated Masato Tanaka to become the new NEVER Openweight Champion in a GREAT PPV match. Naito, who was defending his January title shot won in the G1, fulfilled his promise to win the NEVER Title on the way to challenging for the IWGP Title.

2) Kazuchika Okada: Defeated Satoshi Kojima in the main event of New Japan Pro Wrestling's latest iPPV to retain the IWGP Title. Okada moves on to face his main rival, Hiroshi Tanahashi, in what has become my favorite in ring feud in the last 10-years.
3) CM Punk & Paul Heyman: Delivered a hell of a promo segment on last week's Raw.
4) The Millennials (T-Hawk & EITA)
5) Manik


Ryan Byers
1) Kazuchika Okada
Okada, the best major champion in pro wrestling in all of 2013, continued to build his legacy this week when he defeated the legendary veteran Satoshi Kojima in the main event of New Japan Pro Wrestling's latest pay per view offering, avenging a loss to Kojima he suffered in the G1 Climax tournament. Okada now has four successful championship defenses in this, his second reign as IWPG Heavyweight Champion, and he moves on to next month's PPV, where he again faces his greatest rival, Hiroshi Tanahashi.

2) The Millennials (T-Hawk & Eita): I now hate Dragon Gate, because they have put together a stable that makes me feel exceptionally old in the form of the Millennials, a group of men who were all born after 1990. The Millennials got their biggest victory to date this weekend, as representatives T-Hawk and Eita won the annual Summer Adventure Tag League tournament and became the interim Open the Twin Gate Champions, meaning they will have the belts as placeholders until Dragon Kid and K-Ness, the former champs, are able to return from Kid's injury.
3) Akebono: Akebono had success in two promotions of note this week. First, he won the Royal Road tournament sponsored by All Japan Pro Wrestling, which earns him a title shot at Suwama's Triple Crown next month. Second, he popped up in DDT, where he and partners Sanshiro Takagi and Toru Owashi retained the KO-D Six Man Tag Team Titles against the formidable crew of Kota Ibushi, Kenny Omega, & Gota Ihashi.
4) Tetsuya Naito
5) Nanae Takahashi


James Wright
1) Manik
Seeing as how I don't have the time to watch any wrestling shows outside of the US and that this week was pretty slow on that front I will give the X Division champ his due. He retained his title against the newly 'heeled' Chris Sabin and is now set to have a relatively big match at Bound For Glory for his title, so good things are happening for the young TJ Perkins.

2) Randy Orton: His sadistic side continues to grow as the Viper once again used Miz as his own personal stress ball and also managed to put some pain to the number one contender for the World title; RVD. I am worried that Orton will get the title at Battleground and do so clean, even if Daniel Bryan gets the belt back on a bigger stage, a win here for Orton might seriously hurt his momentum.
3) Daniel Bryan: Speaking of the hairy new face of the WWE, Bryan is currently getting the better of the Corporation 2.0 and is really being pushed as a person who the rest of the locker room rallies behind, strange that the same could never really be said of Cena. Maybe there will be a mass of shenanigans at Battleground involving a bunch of guys leading to a Survivor Series match, but even if that is the case there is always Hell in a Cell to worry about. Too many PPVs!
4) Dixie Carter
5) AJ Styles


Jack McGee
1) Kazuchika Okada
Kazuchika Okada defeated Satoshi Kojima to retain the IWGP Heavyweight Title for the fourth time. Okada got revenge for his loss in the G1, and scored a big victory over a former IWGP and Triple Crown Champion. Okada will once again battle Hiroshi Tanahashi, with the title on the line, on October 14th.

2) Tetsuya Naito: Defeated Masato Tanaka to become the new NEVER Openweight Champion. Naito also defended his guaranteed IWGP Title match at the big WrestleKingdom show in the match.
3) Manik: Defeated Chris Sabin on Impact to retain the X-Division Title.
4) Shinsuke Nakamura
5) Randy Orton


Justin Watry
1) Randy Orton
Is it just me or does anybody else still think of him as WWE Champion? Even as this column was being put together, Mr. RKO was listed (in my mind) as the champion...still. In any event, he continues to show his mean streak just in time for Battleground. While I expect that pay-per-view to draw a near record low amount of buys, Orton is hitting his stride as a character.

2) Daniel Bryan: That giant tag team match to close Raw had next to no logic involved. I remember the opening segment when the match was announced. The Shield kept looking at each other in confusion, as I did the same watching. Huh? What? Three on eleven? With the heels at a disadvantage? WHY? Despite that, two men stood out in the end. Daniel Bryan was one of them, building momentum to his WWE Title match next Sunday. The other was ranked at number five - Roman Reigns. Nicely done.
3) The Usos: Not a big fan of these two. However, even I have to admit their past week was stellar. Have to give credit where credit is due. Props to the Usos! For the record, CM Punk and Ryback just missed the cut this week. Those two did some solid work as well.
4) Alberto Del Rio
5) Roman Reigns


Jeremy Thomas
1) Randy Orton
Orton had a strong effort on Raw with RVD and got the better of him after the match, then beat the snot out of Miz on Smackdown. They've got Orton working just right as the top in-ring heel in the company and that's doing wonders for the whole feud & angle.

2) Daniel Bryan: D-Bry continues to roll on toward his match with Orton at Battleground and looked as strong as ever this week. Dare I say, they're actually making this whole thing work.
3) Manik: Defended the TNA X-Division Title against Chris Sabin in a really solid match.
4) Kazuchika Okada
5) Ryback/CM Punk (tie)

---
THE WINNERS~!
Special Mention…CM Punk - 4 Votes


Fifth Place…T-Hawk and EITA - 6 Votes


Fourth Place…Tetsuya Naito & Daniel Bryan - 11 Votes


Third Place…Manik - 12 Votes

Still your reigning and defending TNA X-Division Champion!



Second Place…Randy Orton - 15 Votes

Once again, kicking the shit out of the Miz pleases the voters…



And 411's Wrestler of the Week is…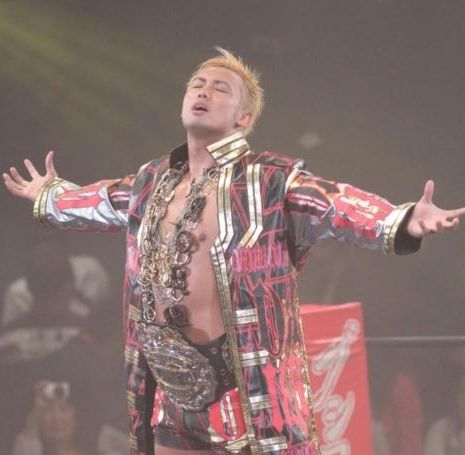 Kazuchika Okada - 16 Votes

Defeated Satoshi Kojima to retain the NJPW IWGP Title.




Year-End Standings~!
And here are the standings after week 25…

Daniel Bryan - 174pts.

Randy Orton - 81pts

Dean Ambrose - 67pts.

Seth Rollins - 63pts
Roman Reigns - 63pts

AJ Styles - 45pts.

Brock Lesnar - 42pts
CM Punk - 42pts.

Christian - 39pts.

Chris Sabin - 36pts.

Prince Devitt - 33pts
Curtis Axel - 33pts.

Ryback - 30pts

Mark Henry - 27pts.
Kazuchika Okada – 27pts.

Bully Ray - 21pts.
Manik - 21pts.
Bray Wyatt - 21pts.

Cody Rhodes - 19pts.

Tetsuya Naito - 18pts.

Adam Cole – 15pts.
Hiroshi Tanahashi- 15pts.
AJ Lee - 15pts.
John Cena - 15pts.
Austin Aries - 15pts.
Kurt Angle - 15pts.
Dolph Ziggler - 15pts.
Kofi Kingston - 15pts.
Kenta Kobashi - 15pts.
Ricochet - 15pts
Damien Sandow - 15pts.

Michael Elgin – 12pts.
Kyle O'Reilly – 12pts.
Luke Harper - 12pts.
Erick Rowan - 12pts.

Alberto Del Rio - 11pts.

James Raideen - 10pts

Johnny Gargano – 9pts.
Jimmy Uso - 9pts.
Jey Uso - 9pts.
Rampage Jackson - 9pts.
Big E. Langston - 9pts.
Abyss - 9pts.
Wade Barrett - 9pts.
The Undertaker - 9pts
YAMATO - 9pts.
Jun Akiyama - 9pts.
Tamohiro Ishii - 9pts.

Mikey Nicholls- 7pt
Shane Haste - 7pt
Rob Van Dam - 7pts.
La Sombra – 7 pts.

Shingo Takagi- 6pts.
Antonio Cesaro - 6pts.
Sami Zayne - 6pts.
Fandango - 6pts.
KENTA - 6pts.
Yoshihiro Takayama - 6pts.
Shelton Benjamin – 6pts.
Jigsaw – 6pts.
The Shard – 6pts.

Drew Gulak – 4pts.
Jushin Liger - 4pts.
Mickie James - 4pts.

EITA- 3pts.
T-Hawk - 3pts.
Suwama - 3pts.
John Morrison – 3pts.
Dusty Rhodes - 3pts.
Jack Swagger - 3pts.
Tito Ortiz - 3pts.
Sting - 3pts.
Hernandez - 3pts.
Chavo Guerrero - 3pts.
Seita Sanada - 3pts.

Magnus - 2pts
Paul Heyman - 2pts

Samoa Joe - 1pt
Bobby Roode - 1pt
ODB - 1pt
Tiger Mask IV - 1pt
CIMA - 1pt
Kota Ibushi - 1pt
Katsuhiko Nakajima - 1pt
Alex Shelley - 1pt
Goldust - 1pt
Candice LaRae - 1pt
Ethan Page - 1pt
Eddie Kingston – 1pt
El Hijo del Perro Aguayo – 1 pt



Voting began 4.16.13
Year-End Rankings Key:

WWE Contracted Wrestlers are represented in BLUE.

TNA Contracted Wrestlers are represented in GREEN.

ROH Contracted Wrestlers are represented in RED.

US Independent Wrestlers are represented in MAROON.

Japanese Contracted Wrestlers are represented in BLACK.

Mexican Contracted Wrestlers are represented in MAGENTA.

Other International Wrestlers are represented in INDIGO.

---
**PREVIOUS WINNERS**
Year One Winner: Ric Flair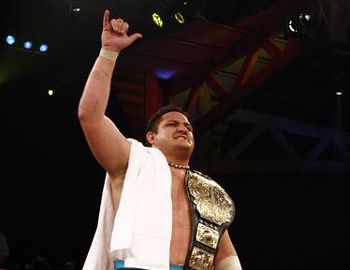 Year Two Winner: Samoa Joe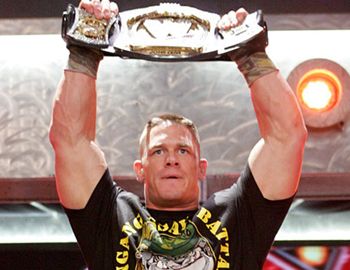 Year Three Winner: John Cena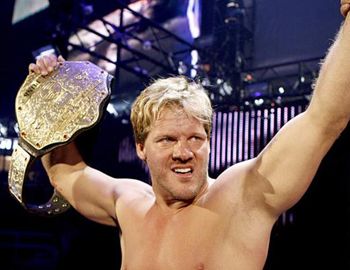 Year Four Winner: Chris Jericho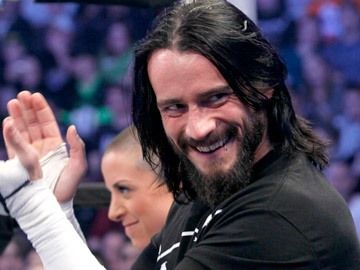 Year Five Winner: CM Punk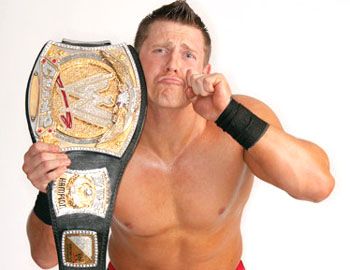 Year Six Winner: The Miz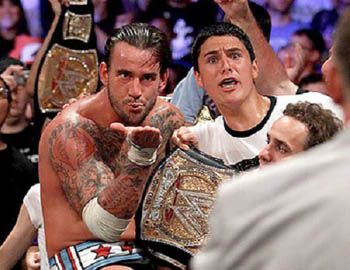 Year Seven Winner: CM Punk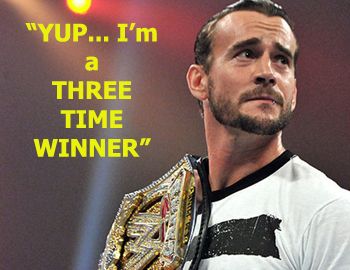 Year Eight Winner: CM Punk
comments powered by