SPOTLIGHTS
The Tuesday Communique 10.1.13: Proposals!
Posted by Nick Marsico on 10.01.2013

RAW thoughts, bungled contracts, tons of Twitter and more! Plus, Battleground quick picks and some good looking ladies!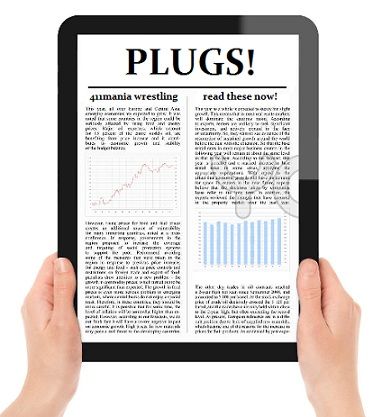 The Wrestling News Experience with Stephen Randle
The Wrestling 6&1: Gail Kim vs. Kaitlyn with Tony Acero
The Professional 3: Little Remembered WWE Talk Shows with Jon Harder
Smart Marks: Down The Damn Abyss with Dino Zuko
The Ten Count: Top 10 Triple H Matches with Evan Daniels
The Heel Report: Cul-de-sac of Disappointment with James Wright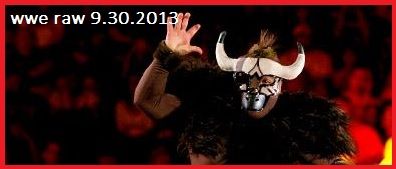 WWE Monday Night RAW from Biloxi, MS || TV Review



We Start With Punk!
- This is a refreshing way to start! I was worried it was going to be Heyman when he took so long to come out, but here he is!
- Punk's new shirt is awesome, by the way.
- Punk goes for the cheap pop but doesn't say the town's name. Must be some small podunk city according to Vince.
- Brad Maddox comes out to stop Punk from trying to fight the Heyman guys, and it's BIG E LANGSTON! Fuck yeah!
- Beatdown time! I hope Big E doesn't lose his personality if he becomes the go-to big bruiser type.


CM Punk v. Big E Langston
- Battleground is THIS Sunday? Geez.
- Punk goes for the knee but takes the ST Joe! What should we call that for Big E?
- SWEET back splash! And now a half crab? Damn, I'm loving Big E tonight.
- This match is a perfect big versus little match. Power versus technique might be a better way to put it.
- Missed the splash! Savage elbow!
- HOLY SHIT THAT GO TO SLEEP!
- Maybe the best one Punk's ever done. Give HUGE credit to Big E for a damn good match and the PERFECT sell for the GTS.


Fandango v. Kofi Kingston
- Hey, the heels get to wear pink this year! I guess they don't love cancer as much as they did last year.
- Loving the pop-up headscissors Kofi has added to his arsenal.
- Look at that DDT from Kofi! Athleticism!
- Trouble in Paradise ends it. Perfectly fine match.
- Uh-oh! THE WYATTS ARE HERE!
- Kofi's got a chair in the middle of the dark ring... is Kane coming from behind? Or below?
- Or nothing at all will happen. Odd.


Randy Orton goes all creeper on the Bellas while they discuss Brie's title shot.


Los Matadores v. 3MB
- EL TORITO! This is going to go exactly like Brodus Clay did. It's going to be awesome and entertaining for a couple of weeks, then it'll get tiresome and eventually they won't be over.
- They went through all of the stereotypical Mexican wrestling moves (well, at least) and ended with a pretty cool finisher.
- Just two Puerto Rican cousins living the Mexican dream.


The Bosses and The Rhodes Start Hour Two!
- Why is Goldust wearing the paint? They can use "Virgil Runnels" but not Dustin's real face?
- Cody and Goldust versus The Shield on Sunday. I can dig that.
- Their careers are on the line, but so is Dusty's!
- Dusty gives Steph the "talk to the hand" gesture! HA! You can just hear his thoughts "Thith isth a con...fron...tation for the meeeen, Thtephanie".
- Here's The Shield from behind! WHAT A DAMN SPEAR ON GOLDUST!


Non-Title: Curtis Axel v. R-Truth
- I bet a win for Truth will get him into the title hunt.
- Cole gets to saying that in the middle of the first move of the match.
- Decent back and forth match that the crowd is kinda into... then Punk's music hits and wakes them up.
- Music distraction and R-TRUTH MAY BE INTO THE TITLE HUNT AFTER BEATING THE IC CHAMPION! This is big news!


Brie Bella v. Alicia Fox
- Why did Brie try to shake Alicia's hand? That was dumb.
- AJ and Tamina are hanging out now? According to Cole we learned that last week. I didn't.
- Nice leg DDT/kinda Fame-asser from Alicia Fox.
- Not a bad match, actually.


Triple H making fun of Big Show on SmackDown was awesome. Show cuts the "I'm a good person" promo, which means he's going to turn heel and join the new Corporation sooner than later. It was a trap! "It was me, Bryan, it was me all along! A-HAHAHAHA!" That robs us of the big moment when he finally punches out Triple H. At least for a while.


Non-Title: Alberto Del Rio v. Zack Ryder
- What happened to Ryder growing his hair out and getting a new character?
- Why am I asking that question as if anything was ever going to come of it anyway?
- Look at all the offense Ryder is getting! After he taps out he won't be on RAW for 6 months.
- Another good match in a series of them tonight. Nothing special, but all good, short TV matches.


Hour Three Starts With Heyman's Proposal!
- Okay, this is awesome. Ryback is Heyman's hero!
- "Ryback, you big, bad beautiful man, will you... Ryback will you become a Paul Heyman guy?"
- The kissing up here was absolutely tremendous, and the association with Heyman can save Ryback's career.
- Punk's here! He's coming through the crowd! He jumps the barricade and... hyperextends his knee!
- IT'S A TRAP, PAUL! IT'S A TRAP!
- KENDO STICK! HE'S KILLING EVERYBODY! Holy cow he destroyed Axel with that cane.


Dolph Ziggler & The Usos v. The Shield
- Remember when Christian and The Usos beat The Shield on SmackDown? What happened to Christian? Concussion?
- Dolph you are going to kill yourself with those Cactus Clotheslines!
- The heat segment on Jimmy Uso is awesome. Hot tag Ziggler!
- What a finishing sequence! Looked like Reigns and the Uso miscommunicated on something, but the enzugiri-to-Zig Zag-to-SPEEEEAAAARRRR was awesomeness. Really good match.


The Big Show is waiting in Triple H's office before commercial, and when we return the cops are trying to escort him out. Stephanie makes the save, though, then rubs it in by running down who he has had to knock out and tells them all his life story. What a damn bitch, man. THEN she says his wife said his dick is too small and he can't fuck well! Dude, that's cold. YEAH, PUNCH THAT WALL, SHOW!


Antonio Cesaro v. Santino Marella
- Comedy match! Cesaro Swing! Santino gets the fluke pin!
- What a great feud this is! Eh, it's better than having to deal with Colter in a "real" feud like the ADR one. God, that sucked.


Let's Close The Show Face to Face!
- What made them decide to use the word "abeyance" anyway?
- Gab, gab, gab, gab BRAWL!
- Orton kills Bryan in front of his fiance! RKO through the table!
- I really have no idea what they're going to do on Sunday. Orton wins the title due to HHH-ference?


Overall RAW Thoughts: I had no idea there was a PPV this Sunday, but they made sure I knew by the time the show was over. Of course there aren't a bunch of matches that I know about, but I know there's a show with stuff happening. Good matches on this show tonight. Nothing special, but the six-man tag was good and Punk/Big E was a darn good one as well. Everything else was Perfectly Acceptable Wrestling, as one man would say. The two main storylines are rolling along very well and everybody else is... there. The two main storylines are good enough to overlook the rest for now, though.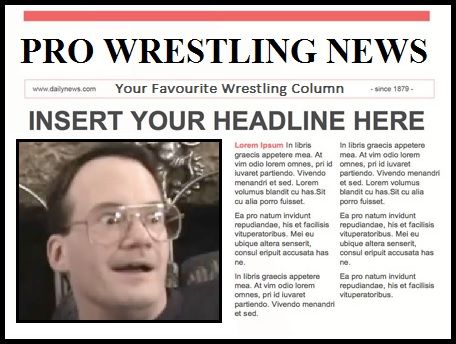 - Apparently they're looking to repackage Wade Barrett again. Well bare-knuckle brawler turned pathetic Hollywood wannabe turned generic nobody didn't work. May as well try again. He'll probably come back as a generic ass kicker (but not a bare-knuckle brawler any more) before going back to being a generic nobody. I wonder what the Vegas odds are on that.

- Ken Anderson is going to be back in TNA very soon, and he'll have a new contract "within a week" according to him. I don't understand TNA's process. You'd think they would start negotiating contracts BEFORE they have to write people off TV because their contracts have expired. I guess that would just make sense. But Dixie's a heel now, so it's cool.

- WWE sent out a survey e-mail about potential DVD releases. One of the options was the "Ultimate Chris Jericho Collection". YES PLEASE.

- Maven is a bouncer now and is allegedly still embarrassed about getting that popcorn stuck in Undertaker's cleavage in 2002.

- Speaking of Undertaker, WWE has been posting cryptic tweets for his upcoming MacFarlane action figure. That's totally way more interesting than a return. Actually, it might be.

- Ryback and Goldberg and Twitter feuding! Well, Ryback said something about him in India, then some fan tweeted to Goldberg about it, then Goldberg tweeted about it. Judging by all of his tweets that have anything to do with Ryback, either they're eventually going to feud or Goldberg just takes his wrestling character (that he hasn't played in 10 years) way too seriously. I'm betting on the second one.

- John Cena took to Twitter (it's Twitter, Twitter everywhere!) to ask Jimmy Kimmel and Justin Timberlake to come to WrestleMania. Hey, maybe this year we can get a good National Anthem/America The Beautiful performance!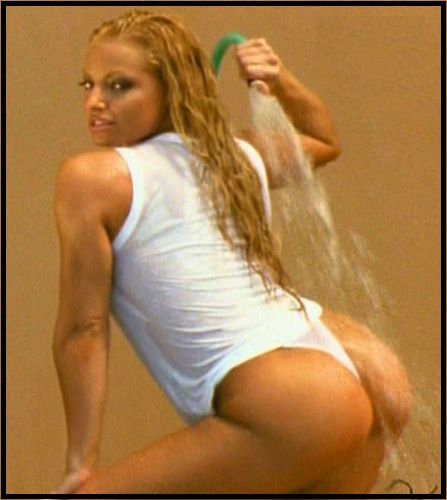 Congrats on the baby boy!

All American Pro Wrestling
Adam Pearce v. Heath Hatton || AAPW Collision TV - September 22, 2013
From TJ Hawke:
"This was a damn fine TV main event. Pearce's rudo character is perfect for AAPW crowd, and Hatton played his role very well. The only real disappointing thing about this match was the finish, but at least the finish made sense in the context of the feud. I hope to see Pearce vs. Hatton II one day before Pearce completely retires."
For more, please visit FreeProWrestling.com






Because why not?




Battleground Quick 'n Dirty: Orton, RVD, Punk, AJ, Ziggler, Rhodeseseses


- Nicholas A. Marsico

comments powered by