SPOTLIGHTS
411 Fact or Fiction 10.03.13: Hogan at WM XXX, Cody Rhodes as a Main Event Guy, Viacom Buying TNA, More
Posted by Larry Csonka on 10.03.2013

Will Hulk Hogan appear at WrestleMania 30 if he doesn't re-sign with TNA? Will Daniel Bryan win the title at Battleground only for it to be taken away once again? Will Viacom purchase TNA? 411's Scott Rutherford and Dino Zucconi debate these topics and more!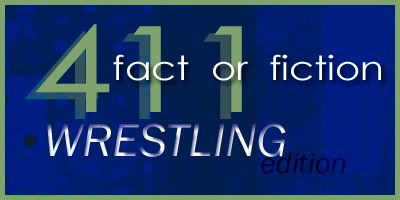 Welcome back to the latest edition of 411 Fact or Fiction, Wrestling Edition! Busy, busy time kids. WWE has a PPV this weekend, and the WWE Title will be on the line while the Rhodes family fights for their WWE jobs. TNA continues to restructure as they make their way to their biggest PPV of the year, and there are a lot of questions as to who will stay, who will go, who could be coming in and who will control the company. Lets meet our competitors and get this shindig underway. Battling this week is long time 411 contributor, the original Australian, Scott Rutherford! He faces off with another guy that has been around on and off for years, the big D, Dino Zucconi! Lets get to work…


Questions were sent out Monday.


Participants were told to expect wrestling-related questions.


1. Daniel Bryan will win the WWE Title, again, at WWE Battleground only for it to be taken away from him.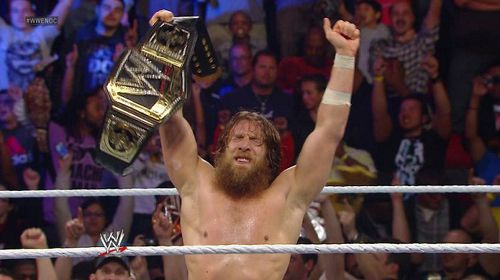 Scott Rutherford: FACT The only reason I say this is the WWE seem intent on blowing the booking of someone that has the potential to break out. It all started great with Randy Orton cashing in the MiTB contract at SummerSlam and with Hell In A Cell three PPV's down the road, it was a perfect way for Bryan to chase and then claim a victory where Orton couldn't escape. By having Bryan win and then throw a Dusty finish at him last PPV, it has put the breaks on what should have been a big blow off. Someone thinks it's a bright idea to have Bryan win and then lose the title straight away and they seem to be oblivious to the dwindling return such booking will bring. Sound like perfect WWE booking to me.

Dino Zucconi: FACT Maybe not, but I'm going to go Fact on this. WWE really seems to appreciate dangling the carrot both in front of Daniel Bryan, and in front of his fans. The whole point of this feud is that Bryan *IS* in fact as good as Orton (if not better), but he'll keep getting screwed out of his rightful place by the mean bosses who don't like him. Sure, it's possible that Randy Orton might just win through some shenanigans to screw Bryan in a more traditional sense, but I can definitely see another Bryan win wiped away. Though, I guess I should consider that WWE probably doesn't want to cause more cable companies to lose money in the form of refunds, so maybe they will make the manipulation a bit more transparent this time around. Eh, screw it, and screw the cable companies!

Score: 1 for 1


2. The current angle with the Rhodes family will be angle that leads to Cody Rhodes being a main eventer in WWE.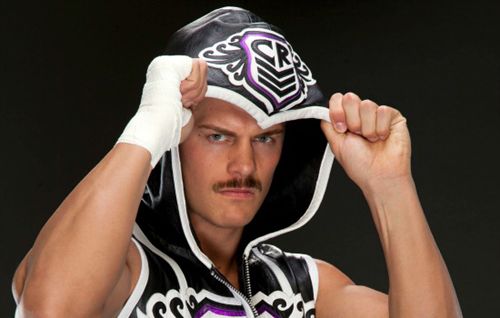 Scott Rutherford: FICTION Cody doesn't have it, whatever "IT" is. I think he has talent and an OK mind for the business but he is neither dick-ish enough to be a heel or have enough charisma to get the crowd right behind him as a face. Back in the 80's and 90's he would have been a perfect tag team wrestler that could play either side of the crowd and be a mentor to the hotter new/green talent that needed guidance. Interestingly, he's been at his most interesting off TV with his father and brother doing all the work for him. Unless Cody completely reinvents himself he will never rise above where he is right now.

Dino Zucconi: FICTION I'm being the cynic on this one. PROVE ME WRONG, WWE! I do think this is going to be a way of more comfortably placing Cody in a higher spot on the card as a face. However, I am a bit concerned about how this makes Cody a main eventer, unless he beats Randy Orton straight up. This, of course, means that Randy Orton will be losing to Daniel Bryan AND Cody Rhodes quite a bit here, and that just doesn't seem to be the way they do things in WWE. I have a feeling Cody is going to be in much the same type of role he was in with Ted DiBiase in the feud with DX- he'll be made to "look good," and might even get a token win somewhere along the line, but I think this feud is being done more to show that Cody Rhodes is a step above the midcard, but in the end, it'll still be clear that he's not quite in the main event yet. I had Cody pegged as a World Champion heading into 2012 and they completely took all the air out of him, so I hope you'll pardon me for not being more hopeful about this.

Score: 2 for 2


3. Hulk Hogan is not signing a new deal with TNA.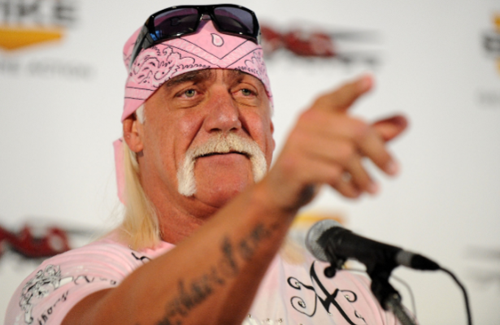 Scott Rutherford: FACT That man is not worth the money he's getting. Didn't I hear he's on around $35,000 per appearance right now? Given this amount of TV time he has and PPV's, he getting around $2 million a year. In no way is he bringing in that sort of revenue given that there are now less PPV's per year and rating are exactly the same has when he joined. So unless this man sells an obscene amount of merchandise or is responsible for more than $2 million in direct sponsorship he is costing TNA money. There's an easy saving right there or to look at it another way, a decent base contract for 10 other wrestlers…just saying.

Dino Zucconi: FACT Now on THIS one, I'm being completely hopeful. Get out of TNA, Hulk. It's better for everyone involved. I prefer Hogan in WWE, and I'm pretty sure the TNA diehards prefer Hogan be anywhere but in TNA. He hasn't increased TNA's public profile, he can't wrestle anymore, and it's just weird seeing him come out just to be an authority figure. Make up with Vince, do some fun Legends related stuff, and let TNA get back on track putting on wrestling programs that people enjoy. I really hope he's done with TNA when his contract runs out. Best thing for everyone.

Score: 3 for 3


4. You are BUYING the WWE Battleground PPV.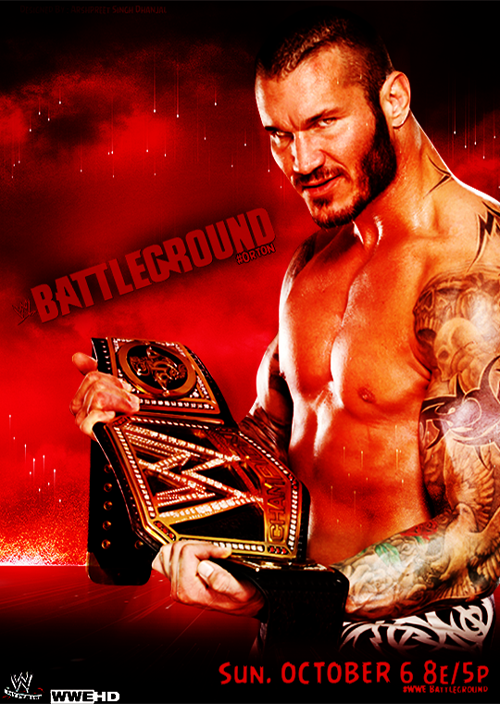 Scott Rutherford: FICTION This is purely based on location. Since I live in Australia PPV's play during the day on Monday, where I'm invariable at work. I'd still probably not get Battleground if I wasn't working based on the belief that Hell in a Cell would be the blow-off proper for the Daniel Bryan storyline.

Dino Zucconi: FICTION The last time I was in FoF, I got some grief for short answers. But, seriously now, do you want to read a whole paragraph about why I'm not buying Battleground? I'm just not buying it. Not with monster UFC events and Survivor Series around the corner. Battleground might end up being a fun event, and if so, I'll grab the DVD or something. But no, I'm not getting the pay per view. I'll still complain about things I don't like, which should drive the "you didn't watch it!" crew bonkers.

Score: 4 for 4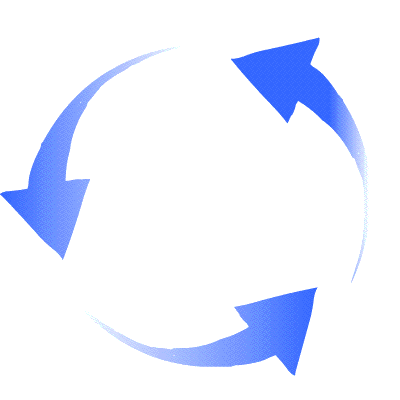 SWITCH!
5. Viacom will purchase TNA within the next year so that they can control the property like they do Bellator Fighting Championships.


Dino Zucconi: FICTION I'm not some big business maven, and I don't pretend to be. I have a degree in Foreign Language Studies for Christ sakes. So I'm just erring on the side of caution here, and assuming that Viacom wants nothing to do with a company that shows the ability to not make much of a profit. Maybe they do? Maybe there's some sort of Ted Turner type at Viacom with enough swing to persuade the decision makers that having their own rasslin outfit would be good for the channel. Maybe they have access to some sort of facility that doesn't suck like the Impact Zone did, or maybe they can funnel some of their money into traveling costs. There are far too many maybes here for me to feel good about a Fact vote. I just don't see Viacom jumping into the game with TNA.

Scott Rutherford: FACT Viacom/Spike have played their hand with the purchase of Bellator and to help Bellator a strong TNA is preferable. For all the pissing and moaning about TNA they are a constant ratings getter for Spike and if they bring in someone (i.e NOT Eric or Hulk) to run the promotion (i.e NOT Cornette) that understands the balance between creative and a balance sheet (i.e NOT Heyman), then there is no reason why TNA couldn't at least be a break even proposition for anyone. The stripping back of TNA is happening in earnest as superfluous talent is being let go and moves are being made to bring TNA back to a base for TV to save on production costs. This is a good start. Giving ownership to a company that understands how to run an episodic product is also a good step in the right direction.

Score: 4 for 5


6. The Miz has been a complete failure as a babyface.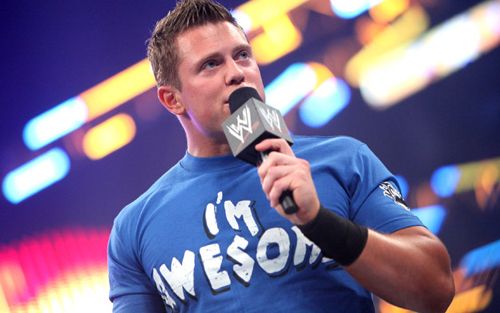 Dino Zucconi: FACT Another answer I don't feel the need to stretch out into four paragraphs. The Miz as a babyface has been atrocious from the get go. Worse than Alberto Del Rio, and they had the sense to change him back to heel! The Miz is a smarmy jerk, and not a cool one like The Rock. The whole "Really?" thing is perfect for a heel, because all it shows when you say that is that you have no actual comeback, and would instead like to pause for time by attempting to discredit everything said to you in a sarcastic tone. When a face does it, it just looks like you're too afraid to just beat up the heel talking junk. Horrible, horrible, horrible. I don't even consider myself a Miz Hater, but man, the Miz should never, ever be a face.

Scott Rutherford: FACT The man can elicit no sympathy. I mean, even a pack of nuns think he's an asshole. He is a natural heel but even now he likely to slide into "go away" heat territory if he stays heel. Maybe he should team with Cody…

Score: 5 for 6


7. If Hulk Hogan does not re-sign with TNA, he is a lock to appear at WrestleMania 30 in some capacity.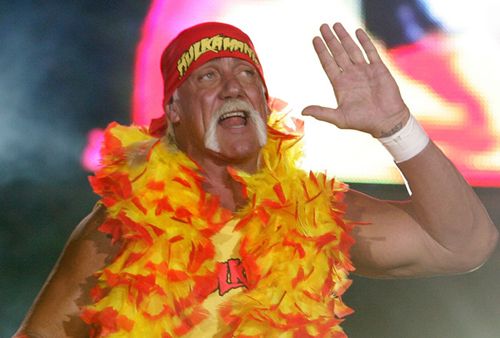 Dino Zucconi: FACT I mean, right? Wouldn't it be great to trot out Hulk, Superfly, Mr. T, Orndorff, Piper, and Cowboy Bob at Mania 30? Sure, they aren't in the greatest of shape anymore, but for those of us who watched during their day, I think it'd be a pretty cool moment. And even though they most likely can't bring back all those names, if Hulk Hogan isn't working for TNA when WrestleMania 30 comes rolling around, then I think you can go ahead and count on WWE giving Hogan the invite. Now, whether it's from Vince, or if it's Trips working another "Hey, sorry the Old Man is a bit of a crank" truce is another matter, but a wholly unimportant one as far as this question is concerned. I'm banking on seeing Hogan at WrestleMania. It just isn't WrestleMania unless "Real American" plays it out. It just isn't.

Scott Rutherford: FICTION Word from the 'hood is that Hogan currently has "10-foot pole" status with WWE. While it's fine for him to be in video games as a nostalgia trip, the man and his ego will not make for a better product and he would not add one extra buy for what would be (I'm sure) a hefty outlay. Now more than ever WWE needs to jettison the past and bringing back the broken down show pony will not help anyone.

Score: 5 for 7


8. MVP would be a welcomed addition to the TNA roster.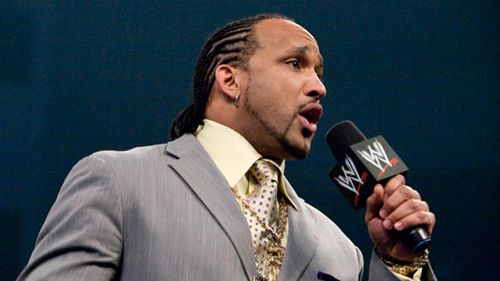 Dino Zucconi: FACT New member of Aces and Eights? You could even rename him Mr. Vice President! So clever! Of course MVP would be a welcome addition- he's a talented wrestler who can be recognized by a pretty decent number of fans. This being TNA, he'd probably be used as Robbie E's backup and then lose to Eric Young week in and week out. Still, nothing wrong with adding good wrestlers to your roster, and I always dug MVP. TNA would also allow him to use any moves he's picked up while in Japan, which is always a fun thing to see. I've obviously not seen much of his Japan work, so if he added nothing, then I stand corrected. Yes, though, let's get MVP in TNA if he's at all interested.

Scott Rutherford: FACT Simply, MVP would be a welcome addition to any roster. I'm surprised the WWE hasn't made an offer for him to come back. Between him, John Morrison and Shelton Benjamin there is a solid mid-card just waiting for use.

Score: 6 for 8



The grumpy old men agree more often than not, and then told me to get off their lawns. Tune into next week's column for more debating fun, and thanks for reading.



Have you checked out the Csonka Podcasting Network? If you haven't, you should We run anywhere from 15-20 shows a month, discussing pro wrestling, the world of MMA, the NBA, general sports, popular TV series of the past, bad movies, battle rap, interviews, MMA & Wrestling conference calls and more! Around 10 different personalities take part in the various shows, which all have a different feel; so you'll likely find something you like. All of the broadcasts are free, so go ahead and give a show a try and share the link with your friends on the Twitter Machine and other social media outlets! Running since May of 2011, there are currently over 400 shows in the archive for you to listen to.



Larry Csonka is a Pisces and enjoys rolling at jiu jitsu class with Hotty McBrownbelt, cooking, long walks on the beach, Slingo and the occasional trip to Jack in the Box. He is married to a soulless ginger and has two beautiful daughters who are thankfully not soulless gingers; and is legally allowed to marry people in 35 states. He has been a wrestling fan since 1982 and has been writing for 411 since May 24th, 2004; contributing over 3,000 columns, TV reports and video reviews to the site.


Your heart is free. Have the courage to follow it…TO CSONKA'S TWITTER!

http://www.twitter.com/411wrestling
http://www.twitter.com/411moviestv
http://www.twitter.com/411music
http://www.twitter.com/411games
http://www.twitter.com/411mma
comments powered by