SPOTLIGHTS
Wrestling's 4Rs 10.04.13: WWE Raw & NJPW on iPPV Reviewed
Posted by Larry Csonka on 10.04.2013

Triple H made the Rhodes family an offer they couldn't refuse, Paul Heyman made a proposition to Ryback and more! Wrestling's 4Rs breaks down the Right, the wRong & the Ridiculous of WWE Raw and NJPW on iPPV!


How the 4Rs of wRestling Work!
Here is a quick explanation of the 4R's. The column will run TWO times a week. We will group our feelings on the shows in various categories: The Right, the wRong and the Ridiculous. The Right is stuff that worked very well: a great promo, a great match and so on. PuRgatoRy is a section between the right and wrong. It shows equal traits from both sides that cannot be ignored and need discussed. It is not a bad place per say, as things can get remedied or go the wrong way the very next week. The wRong is what it sounds like: bad matches, bad or boring promos and so on. The Ridiculous is stuff that had no right on TV: Stupid angles and so on. And there is always a possibility of a 5th R, which is as bad as they come. This column is supposed to be analytical, and at the right time very critical of the shows, it was the whole reason it was created. This is not a "mark" column, nor a "smark" column, our goal is to analyze the show from many different fronts, reward the good and call out the bad. We will not apologize for our opinions, they are as they are, whether positive or negative.
---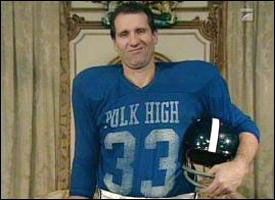 Let's rock…
By: Jack Stevenson
Raw 09.30.13:
QUICK MATCH RESULTS:
CM Punk d. Big E. Langston

Kofi Kingston d. Fandango

Los Matadores d. 3MB

R-Truth d. Curtis Axel

Alberto Del Rio d. Zack Ryder

The Shield d. Dolph Ziggler & The Usos

Santino Marella d. Antonio Cesaro


THE RIGHT:
Kofi Kingston vs. Fandango: I don't really have that much to say about this but I feel I'm going to be rather negative about this show, and so I thought I'd be generous and put this in the right. I like both guys and the Wyatt Family's appearance will maybe lead somewhere? Hopefully.

All Rhodes Lead to Cody & Goldust getting one final opportunity to regain their jobs: First of all, fuck Stephanie McMahon! I try not to get worked up about internet gossip because it is internet gossip, but if she's going to tell one of the best promo guys in wrestling history than he's not allowed to improvise a little bit then boooooo to her. If Rhodes isn't allowed to improvise she shouldn't be allowed to talk, at all, in any situation. Dusty's brief contribution was comfortably the most compelling part of this segment and pushed it just about into the right- I do like this angle and it will be nice to have a genuinely appealing tag title match on Sunday (actually, it probably isn't for the titles, is it? But it is a tag match featuring the tag champions so it's a start) but aside from making the match they didn't have anything to say here really. Still, I'll put it in the right because the angle is good and Rhodes is good and, yeah, the match on Sunday should be fine.

Paul Heyman Pops the Question: Paul Heyman is essentially the best man in the world. When CM Punk strolled down to the ring at the beginning of Raw I thought "you know, these segments are still fun and all, but this is not the Feud of the Year I was certain it would be back in, like, July." And Punk did nothing to change that- his promo was fine, his match with Langston was fine, his caning of the Heyman guys was fine, but he's just treading water until he gets his hands on Heyman for a prolonged time, or gets Lesnar again or something. But Paul Heyman, man, Paul Heyman. Watching him appear to profess his deep romantic love for Ryback, hold him by the hand, and get down on one knee was a surreal sight that I won't forget in a hurry, and I really did think we were getting a marriage proposal. In fact, I was already excitedly pondering what the fuck WWE were trying to do with such an angle, when that familiar, sickeningly smug grin spread across Heyman's face and he, quite plainly, asked if Ryback would be a Paul Heyman guy. It was a brilliant idea for a promo, brilliantly delivered, and with a brilliant punch line, plus it featured the kind of bravery and creativity that I wish we saw more of in wrestling. I give it numerous stars.



puRgatoRy:
All the matches I don't mention elsewhere in the column: They're in here because nothing noteworthy occurred in them- they're about as relevant as the 'Did You Know' bits WWE still do for some reason. Although I suppose the six-man tag was decent, if a little similar to recent matches.



THE WRONG:
Los Matadores vs. The 3MB: I feel a bit bad putting this in the wrong because there was a lot I should have liked about this. I'm a big fan of silly gimmicks and watered down lucha libre, and boy did this match have both! But I just found this very uninspired. Los Matadores came out and they had a mini bull and then they beat 3MB and left and that was that. They'll enter the tag team shuffle in a couple of weeks time and one week they'll have a surprisingly great match with The Real Americans, but no-one will care about them, not even their own family. The sad thing is, El Torito/Mascarita Dorada is legitimately fantastic, and I'd rather watch him wrestle than anyone who actually did so on this show. Maybe he'll get an opportunity to, rather than just prance about before the match begins. If that happens, bump this up in retrospect to purgatory.

Poor Old Big Show: I know the reaction when Show murders Triple H in a little while is going to be huge, but it would have to be huuuuuuuuge to justify this silly angle. I appreciate them inching the story forward a little, and briefly I was quite intrigued as to what would transpire, but it turned out what did was overwrought soap-opera dross with Big Show's eyes bugging out his head with rage and Stephanie McMahon laying on the melodrama. This story is overcooked, and the quicker we can get to its no doubt fun conclusion the better.

Santino Marella vs. Antonio Cesaro: I just wanted to remind everyone that when these two had a match a couple of weeks ago and I said something along the lines of "this is everything I look for in pro wrestling." How times change. Nothing of value happened here apart from Cesaro's Giant Swing. WWE seem to have confused 'abnormal size' with 'comedic ability' in the case of Khali and Hornswoggle as well.

Orton-Bryan: The Probably Not Quite Final Showdown: If you think all WWE stories should be more like the Big Show's current plight, your heart will have sung as Brie Bella hollered in despair while Randy Orton dismantled her boyfriend Bella's addition was wholly unnecessary and just seemed like the start of a war of subtlety in WWE, unless she's turning on her husband at the weekend or something. However, I guess if you remove her from the picture you've not got anything special anyway, just another step in a story that is quickly running out of steam.


THE RIDICULOUS:
NOTHING




The 411:


You have to watch the fantastic Paul Heyman promo, you'll genuinely never see anything like it in wrestling again. Sadly there's nothing else to recommend on this show really unless you like soap operas that don't go anywhere or have such a love affair with Dusty Rhodes promos that you're willing to sift through the mediocrity to watch him say about three lines (which I wouldn't blame you for, he's great.) Otherwise, thumbs waaay down. The worst Raw in a while.

Show Rating: 4.0


As a reminder, I will be going by the 411 scale…

0 - 0.9: Torture
1 - 1.9: Extremely Horrendous
2 - 2.9: Very Bad
3 - 3.9: Bad
4 - 4.9: Poor
5 - 5.9: Not So Good
6 - 6.9: Average
7 - 7.9: Good
8 - 8.9:Very Good
9 - 9.9: Amazing
10: Virtually Perfect




---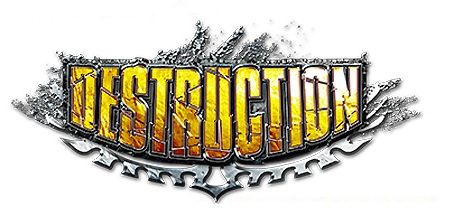 New Japan Pro Wrestling – Destruction iPPV (9.29.13)
Timesplitters (Alex Shelley and KUSHIDA) defeated. Taichi and Taka Michinoku via pin [***]

NWA Champion Rob Conway defeated Jushin Liger via pin [**]

Togi Makabe, Mascara Dorada, Tomoaki Honma and Captain New Japan defeated The Bullet Club (Tama Tonga, Karl Anderson, Bad Luck Fale and Rey Bucanero) via pin [***]

Toru Yano defeated Minoru Suzuki via countout [**]

Laughter 7 (Katsuyori Shibata and Kazushi Sakuraba) defeated Manabu Nakanishi and Yuji Nagata via pin [***½]

Hiroshi Tanahashi defeated Prince Devitt via pin in a lumberjack match [****]

Testuya Naito defeated Masato Tanaka © via pin to become the NEW NEVER Champion [****¼]

IWGP Intercontinental Champion Shinsuke Nakamura defeated Shelton Benjamin via pin [***½]

IWGP Heavyweight Champion Kazuchika Okada defeated Satoshi Kojima via pin [****½]



The Tirade



I finally got back around to watching some NJPW on iPPV, they had two lower lever shows at a lower price point, but I skipped them and decided to stick with the bigger shows.


The opener, featuring Time Splitters (Alex Shelley and KUSHIDA) vs. Taichi and Taka Michinoku, was a fine way to kick off the show. I like the juniors, I like tag team wrestling, so this was pretty much a win for me. Alex Shelley and KUSHIDA won the spirited opener, and will face the Forever Hooligans (Rocky Romero and Alex Kozlov) for the IWGP Jr. Tag Team Titles soon (likely the October iPPV). The good news is that the Splitters vs. Hooligans is always good and sometimes great. The bad news is that this will be their (seemingly) 50th meeting this year because the Jr. Tag division has no depth. This is something that certainly needs addressed.


I find it amazing that Japan treats the NWA Title with such importance still, while in the US it is just a belt that no one cares about. It's not a bad thing, more of an observation.


The first half of the show (first five matches) was solid and set the stage well for the second half of the show, which was pretty damn awesome.


Hiroshi Tanahashi defeated Prince Devitt in a fun and chaotic lumberjack match. This looks to have closed out their recent feud, and also set the stage for another Tanahashi vs. Okada match. Some will say it is too much, but these guys continue to deliver at an insane level, and have defined themselves as the in ring feud of the decade.


Testuya Naito defeated Masato Tanaka to win the NEVER Title in an awesome match. The fact that in 2013 that Masato Tanaka, at age 40, is delivering at the level he does is amazing and so much fun to watch. It is even more impressive considering Tanaka was part of the FMW/ECW era of head drops and sick chair shots to the head; but at age 40 can still put on tremendous pro wrestling matches. Naito won the G1, and was also defending his IWGP title shot (at the big January show). He had vowed to win the NEVER Title on the way to challenging for the title, and made good on that promise.


IWGP Intercontinental Champion Shinsuke Nakamura defeated Shelton Benjamin in a quality match. They have been feuding for a while, and Benjamin has performed well for the most part. Not top tier matches by any means, but overall better than his ROH work. Naomichi Marufuji from NOAH will challenge Shinsuke Nakamura for the IC title next, which should be a great match.


In the main event, IWGP Heavyweight Champion Kazuchika Okada defeated Satoshi Kojima in what was another MOTY candidate from New Japan. At 25, Okada is delivering as the guy right now, and still has so much room to grow as a performer. This is one of those matches that had a slow and deliberate start, and then for the final 13 or so minutes hit that next level and was completely awesome. The most important thing was that this was one of those matches that everyone knew that Satoshi Kojima was losing. And many times in matches like this, you'll get a good reaction for the moves and such, but that it tends to lack overall in that crowd emotion. Now Okada is great, but Kojima's work here was so excellent that people were biting hard on the near falls, they cared, and that is what got things to the next level. Following the Okada victory, Tanahashi hit the ring to set the stage for the next chapter of their feud.


Final Thoughts: Simply put, this was another tremendous show from NJPW. The first part of the show was good, but the second half took it to the next level with three awesome, and must see matches. They also did a great job of setting up things for the October 14th iPPV. The impressive thing about NJPW on iPPV is the fact that not only are the shows great, but they are also episodic as they almost always build very well to the next iPPV. If you're not watching NJPW, and are a fan of great wrestling, you need to be checking out the product.

Final Score: 8.5

As a reminder, I will be going by the 411 scale…

0 - 0.9: Torture
1 - 1.9: Extremely Horrendous
2 - 2.9: Very Bad
3 - 3.9: Bad
4 - 4.9: Poor
5 - 5.9: Not So Good
6 - 6.9: Average
7 - 7.9: Good
8 - 8.9:Very Good
9 - 9.9: Amazing
10: Virtually Perfect

As a reminder, this is not a basic "how good was the show" number like a TV show, as I have always felt that a PPV is very different from a regular show. I have always judged PPV on how they built to a match, the match quality, crowd reactions to matches and angles, the overall booking, how the PPV leads into the future, PPV price and so on and so forth. I have added this in here for an explanation since so many have asked, and I have previously discussed it on podcasts. I understand that this may seem different, but that is how I grade. Obviously your criteria may be different.




---
The 825th edition is over…


SUMO SLAM


Have you checked out the Csonka Podcasting Network? If you haven't, you should We run anywhere from 15-20 shows a month, discussing pro wrestling, the world of MMA, the NBA, general sports, popular TV series of the past, bad movies, battle rap, interviews, MMA & Wrestling conference calls and more! Around 10 different personalities take part in the various shows, which all have a different feel; so you'll likely find something you like. All of the broadcasts are free, so go ahead and give a show a try and share the link with your friends on the Twitter Machine and other social media outlets! Running since May of 2011, there are currently over 400 shows in the archive for you to listen to.



Your heart is free. Have the courage to follow it…TO CSONKA'S TWITTER!

http://www.twitter.com/411wrestling
http://www.twitter.com/411moviestv
http://www.twitter.com/411music
http://www.twitter.com/411games
http://www.twitter.com/411mma
comments powered by