SPOTLIGHTS
The 411 Wrestling Top 5 10.30.13: Week 240 – Top 5 Underachievers
Posted by Larry Csonka on 10.30.2013

From Ken Anderson, Samoa Joe and Magnum TA to Lex Luger, Ahmed Johnson, Marty Jannetty and more, the 411 staff breaks down their top 5 underachievers of all time!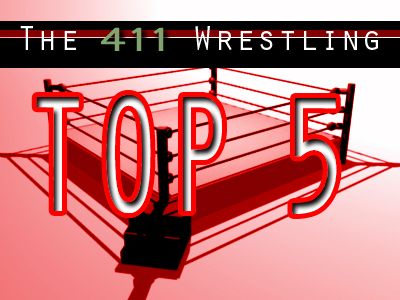 Hello everyone and welcome to 411 Wrestling's Top 5 List. We take a topic each week and all the writers here on 411 wrestling will have the ability to give us their Top 5 on said topic, plus up to three honorable mentions.

So, onto this week's topic…



The Top 5 Underachievers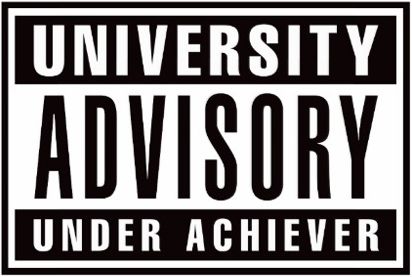 Who, in your eyes, have been underachievers in the wrestling business? Remember, an underachiever is not someone who achieved nothing, but is generally someone who many thought would do much more than they did but failed to do so for one reason or another.




Michael Weyer
5. Monty Brown A discussion in an online oral history of TNA is how badly the blew it with Monty Brown. He was rough in the ring but still pretty over with fans with a nice promo style and rising well in 2004. There's still a debate whether putting the NWA World title on him would have been good or bad, each side making a good case but most agreeing that TNA did him no favors with how he was booked. After various battles against big guys, they decided to turn him heel with no warning or sense and from there, he floundered, sinking further and further down the card. His ECW run was forgettable and thus TNA ended up marring what could have been a great home-grown star but instead let it slip away.

4. Marc Mero Here's a guy you really thought could make it well. It's a shame his WCW run had him taking on the goofball Johnny B. Badd persona as in his early days, Mero was one hell of a great worker, taking good bumps and technical work mixed with high flying and some brawling. It took a while for him to rise above mere comedy stuff to win the TV title, his run with the company giving him some popularity. He seemed to use that in WWF as "Wildman", winning the IC belt briefly. But then an injury and a change to the boxer persona slowed his drive and he's better known today for introducing us all to wife Rena aka Sable. A shame as the guy had so much potential to go far but his years as a Little Richard look-alike slowed what could have been a sensational career.

3. Mr. Kennedy/Anderson When he broke out in WWE, most everyone expected him to reach main event level status in no time. He had good ring skills and killer promos, far better than most guys WWE had put a world title on. But just as he looked like he was about to jump to the big level, he'd be hampered by either injury or a suspension, sometimes just days after he was about to be pushed again. He may have gotten a couple of reigns as TNA champion but still seems a bit lost in that and not making the massive impact expected. For all his mic skill, he could never quite back it up properly with the attitude needed to succeed.

2. Ahmed Johnson I really thought he'd be something. He made a big splash when he came into WWF in 1995, slamming Yokozuna and was pushed well as a beefy powerhouse, almost pre-Goldberg like in how he'd pound down opponents with a cool power-bomb finisher and a gruff promo manner. They pushed him well as he won the IC title and seemed set for a long run. But then came the first of what would be many injuries that curtailed his time. Johnson bounced back a bit with a feud with the Nation and then joining them but more injuries followed, combined with personal matters and thus he never took off as much as he should have. A shame as he had a great look and good skills, he could have been a major player but never lived up to his full potential.

1. Magnum T.A.: This one...hurts. Terry Allen should be remembered today on the level of Hogan and Flair and Sting. He should have been the fantastic star Jim Crockett needed to take it up a notch against McMahon, he should have been NWA World Champion at least once and dominated the main event scene for years. He was handsome, charismatic, a fantastic worker and held the fans' love big time. But the car crash in November of 1986 ruined all of that, cutting a wonderful career short just before its prime. I firmly believe that if not for that, Magnum would have won the NWA title and been able to keep Crockett in business for far longer and helped him gain further success. One can only wonder how much different things would be if not for that crash and thus, the career of Magnum, for all its success, will be seen as not coming as close to the greatness he could have reached.


---



JUSTIN WATRY
5. Magnum TA: This may not be entirely fair. I am 25 years old and will not even try to pretend to know the history of Magnum TA during his prime. However, EVERYTHING pointed towards this man being a huge star. Everybody has said nothing but great things about him. Sadly, life happens. It is such a shame to see any athlete have a bright future crushed by an unfortunate occurrence. While I am not a big fan of playing the 'what if game,' this entire topic is based off that. Very few fit that criteria more than Magnum.

4. Jeff Hardy: Tough pick here. Jeff Hardy is a future WWE Hall of Fame performer - both as a tag team wrestler and on his own. The part where being an underachiever comes from mainly his well documented out of the ring issues AND his decision to leave WWE for TNA a few years ago. His suspensions and all that nonsense is 100 percent on him. However, what went down following Summerslam 2009 is still mind boggling to me. Jeff Hardy was headlining WWE pay-per-views on a regular basis over John Cena, Randy Orton, Batista, DX, The Undertaker, etc. What Jeff was doing was THE main event. His live crowd pops were on par those big names just listed. His merchandise sold big time. His matches were always great. Folks, this guy was as close to Cena as 'the man' than anybody else, including Daniel Bryan/CM Punk nowadays. Following Summerslam 2009 though (another main event match) and the next Smackdown episode, he decided to take a break. That is fine. His body could use a rest. Then for whatever reason (Punk's promo mentioning his arrest, easy TNA schedule, no drug testing), he signed with TNA Impact Wresting...and there he sits three years later. Jeff went from the top of the mountain in the entire industry (WWE main events) to an Orlando sound stage on a show with 1.0 television ratings. Unreal.

3. Mr. Kennedy: So much potential. Like others though, he blew chance after chance after chance. He debuted in a big role right off the bat. He defeated multiple World Champions. He feuded with The Undertaker. He faced Batista on PPV for the World Title. He won the Money in the Bank briefcase. He was in plenty of Raw main events. All of this clearly signaled a huge backing from WWE. Sadly, Kennedy also had his other side. He does not like the term 'injury proned,' but he sure is injured a lot. Call it what you will. He also opened his mouth, flapped his gums about steroids, and then was busted shortly thereafter. Terrible move there. Then you add on his bad timing with the MITB briefcase that changed plans (ultimately misdiagnosed to be fair). His fault or not, he was the one wrestling John Cena and Randy Orton when they got hurt. Again, fair or not. In the end, as talented as he was, all the excess baggage was not worth the trouble anymore. Years later, he is doing absolutely nothing for TNA business (ratings, PPV buys, live events, etc.). At age 37 and a recently expired TNA contract, guess what? WWE does not want him, and his only option is heading back to TNA soon enough. Such a shame...should have been a bigger name.

2. Test: Right when this topic was presented, I knew Test was going to be on my list. During the Attitude Era, two guys should have had a run in the main event: Billy Gunn and Test. As most know, Gunn had a decent shot in 1999. However, once Vince Russo left for WCW, that was it for him. The other man was Test. As noted above, I do not enjoy 'fantasy booking' and playing the 'what if game.' With that being said, why didn't Test win the WWE Title at Survivor Series 1999? Did Big Show really have to get the belt there? Was that really in his contract? Come on. The entire story was perfectly written for Test to be the man to beat HHH at the PPV. Test had a few other opportunities but had his demons in life. No defense; those are on him. Even when he was moving away from the business, I still held out hope he would make one last, final go at it. If anybody deserved it, Test was that man.

1. Scott Hall: No explanation needed.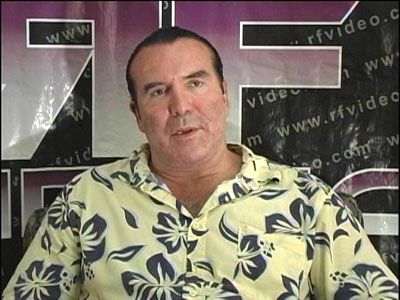 ---



Dino Zuko
5. Hector Garza - My odd choice of the bunch, to be sure. He appeared briefly in the WWF in 1997, then went to WCW with much fanfare, and was quickly singled out by the commentators as someone to keep an eye on. With his corkscrew plancha, this was an easy objective to maintain. Then, just like that, he was gone from WCW. He popped back up in TNA, still looking good. Sadly, a drug bust led to his exit from TNA, and he's never returned to America. Sure, he still had a good career in Mexico, but I was really thinking we'd have another crossover luchador star on our hands, and it never came to be.

4. Ahmed Johnson - While some may blame injuries, I say he still underachieved. Ahmed Johnson entered the WWF with an incredible fury, body slamming Yokozuna, and generally looking like the baddest dude in the place. A feud with Goldust put the IC Title around his waist, and it seemed like the sky was the limit. Then Ron Simmons entered his life. After returning from a kidney injury, Ahmed just wasn't the same. The feud with Farooq and the Nation of Domination went along all right, until Ahmed was turned heel and then back to face in the span of about eight minutes. I honestly thought Ahmed was going to be a dominant WWF World Champion. Sadly, after the summer of 1996, Ahmed was barely a factor at all.

3. Matt Morgan - He's the modern choice for me, and the most frustrating one. This man has it all. He's gigantic. He's athletic. He can speak. He got his foot in the door via Tough Enough. Somehow, his career has been absolutely nothing. Nothing in WWE, where he was able to stutter. Nothing in TNA, where he's always just some glamour bro who wants to say "Son" a lot. Matt Morgan should have been the new giant everyone fears for the last decade. Instead, he's just kinda there. Infuriating to me. This man should have been the next Sid Vicious type. But we'll get there.

2. Lex Luger - I've actually written about this, and I know how angry everyone is going to get. I don't care. Lex Luger did not have a bad career. In fact, Lex Luger had a pretty damn good career. Regardless, Lex Luger, the man who was supposed to be the new breed of wrestler, who was supposed to take the NWA/WCW into the 90's and beyond... held the WCW title in 1991 after Ric Flair left, defended against Rick Steiner and Ron Simmons, and then left to be a bodybuilder. In the WWF, he was once again handed the world, but accomplished basically nothing. After falling out of the main event scene after WrestleMania 10, Luger feuded with Crush and teamed with Davey Boy Smith to fight the dreaded Blu Brothers. He returned to WCW, where he got a six-day title reign in the middle of the nWo madness, and then a bunch of tag and US title reigns to close out his career. This isn't about the quality of Luger's career. It's about how little he accomplished against what was expected of him. In 1988, you tell me Luger ends his career with two weak World title reigns, and I'll call you an idiot.

1. Sid Vicious - Sid is one of my favorite wrestlers, period. I don't care about workrate, movesets, any of that junk. He was the first heel I ever rooted for- Halloween Havoc 90 vs. Sting. I was like 8, and I'm rooting against Sting. Same thing happened at Mania 8 vs. Hogan. I love Sid. That said, this is another guy that was supposed to dominate the next era of wrestling upon his debut, and he fell well short of that. Chokeslams, powerbombs, big boots... who could stop this guy? Well, it turns out that scissors and softball could. Though he was able to brag about beating Bret Hart and Shawn Michaels at back-to-back events, Sid's bigger legacy really is two short WWF title reigns, and then two more quick title reigns in WCW when no one wanted to be the champion, and I'm looking at someone who underachieved quite a bit. He had his moments, there is no doubt... but I expected way more of him when he first showed up.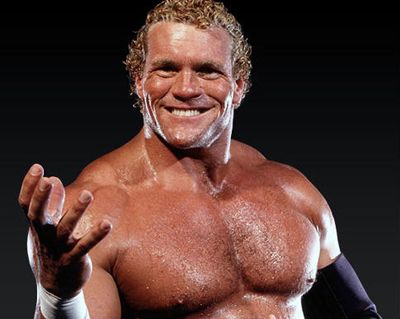 ---



Ryan Byers
5. Tom Magee - Tom Magee is quite the oddity in the history of professional wrestling. I don't know if there's ever been a story quite like it. After a power lifting career, Magee was trained to wrestle by Stu Hart and had such an impressive physique and high levels of athleticism that he debuted at the very top of the wrestling industry, having his first match for All Japan as a headliner against Riki Choshu in 1986. And, believe it or not, he looked *great*, like he deserved to be at the top of the card. He also got a look from the WWF and had an infamous match with Bret Hart so good that it convinced Vince McMahon that he could be the company's new, hot babyface act to replace Hulk Hogan. However, shortly after that match, for reasons that nobody really knows, the wheels started to fall off of Magee. Some claimed he just didn't look as good without top-notch opponents like Hart and Choshu, but others noted that he seemed to lose all confidence in himself somehow and never recovered as a performer. Within in a year, the WWF had all but given up on Magee and, by 1988, he was back in Japan but now working at the bottom of the card, including a Wrestling Observer "Worst Match of the Year" with former sumo Hiroshi Wajima.

4. Juventud Guerrera - If you have a discussion these days about Juventud Guerrera with just about anybody who follows professional wrestling, the subject matter will almost certainly be how batshit insane and egotistical he is. After all, this is the guy who got beaten up by Jack Evans after confronting Evans in a paranoia-induced rage, the guy who was arrested on a WCW tour of Australia for running naked down a hallway while on PCP, and the guy who ran over Brad Armstrong's leg with a car. As entertaining as making fun of crazy Juvi is, it unfortunately detracts from the fact that the guy was one of the best damn junior heavyweight wrestlers of the late 1990s and early 2000s, perhaps as good as Rey Misterio Jr. but with a more marketable unmasked look. However, for all of his in-ring talent, Juventud never actually managed to get off the ground in the United States and didn't even really become as huge of a star in his native Mexico as he could, all because of his personal problems and general insanity.

3. Val Venis - Juventud may have been a victim of his personal demons, but Val Venis was a victim of his gimmick. Sean Morley, the man behind the Big Valbowski, was actually a pretty damn talented in-ring performer, he had a good physique, and he was fairly charismatic. On paper, it originally seemed like he had more tools to become a big star than anybody else than the crop of wrestlers he debuted alongside, which included future world champions like Edge, Christian, and the Hardy Boys. However, his problem was that, for all of his talent, he was saddled with a porn star character that was never going to allow him to get past a certain level on the card. No matter the era, you weren't going to have "that porn guy" holding a primary championship or main eventing a major show. Yet, when they made attempts to take the gimmick off of him and repackage him as something else, audiences of the era just wouldn't let it happen, as they sat on their hands until, inevitably, the company just made him into a porn star again and killed any upward momentum that he may have had.

2. Marty Jannetty - When the Rockers (or, originally, the Midnight Rockers) were first making their waves in the AWA and the WWF, people were actually looking at Marty Jannetty to be the breakout star of the team, not Shawn Michaels. Though Michaels was always talented, Jannetty was a bit older and more experienced, had a better look in the early going, and he was just as good as Michaels in the ring, if not slightly better. When the two split up and had their feud, they still looked like equals as opposed to Shawn being the rising star and Marty being the - well - Marty, but eventually the gap started to widen. Jannetty was still a talented in-ring performer, but personal issues began to catch up with him and put him on a cycle of being fired and rehired by the WWF/WWE just about as many times as Goldust. Then, opting for what was no doubt a big money contract, he signed with WCW during the Monday Night War and spent what were probably the last few years of his athletic prime toiling away as a job guy in the cruiserweight division as opposed to putting himself in a position where he could potentially have one more run in the limelight.

1. Samoa Joe - With John Cena injured, the two biggest babyfaces in the biggest wrestling promotion in the world right now are Bryan Danielson and CM Punk. Just seven or so years ago, those two guys were among the leaders in an independent wrestling revolution, where numerous fans felt the country's most talented performers weren't in the big leagues but were instead working in gymnasiums and rec centers across the country. However, there was a third guy widely perceived as leading that revolution with Punk and Danielson, and his name was Samoa Joe. In fact, in some ways, Joe was ahead of the two current WWE main eventers. He was the first guy to get an extended Ring of Honor Title run. He was the guy who put on the ***** match with Kenta Kobashi. He was the guy who was picked up by Pro Wrestling NOAH and given an opportunity to main event against Mitsuharu Misawa. Now, fast-forward the same six or seven years that have passed for CM Punk and Bryan Danielson, and where is Samoa Joe? He's . . . nowhere, really. Yes, he's signed to a promotion that I am told has a national television deal, but is he doing anything meaningful on that television? Not really. Is he anything close to being a main event level guy in the U.S. promotion that is a distant second to its closest competitor? Nope. Is he even putting on great performances on par with those in his past? Reportedly, no. This man was one of the faces on the independent wrestling Mt. Rushmore of the early and mid-2000s, but now, when the other top performers of that generation have moved on to become wrestling's superpowers, he has been left far, far behind the pack.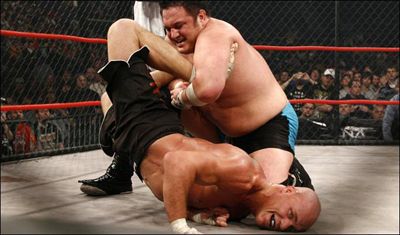 ---
YOUR TURN KNOW IT ALLS

List your Top Five for this week's topic in the comment section using the following format:

5. CHOICE: Explanation
4. CHOICE: Explanation
3. CHOICE: Explanation
2. CHOICE: Explanation
1. CHOICE: Explanation
Your heart is free. Have the courage to follow it…TO CSONKA'S TWITTER!

http://www.twitter.com/411wrestling
http://www.twitter.com/411moviestv
http://www.twitter.com/411music
http://www.twitter.com/411games
http://www.twitter.com/411mma

Have you checked out the Csonka Podcasting Network? If you haven't, you should We run anywhere from 15-20 shows a month, discussing pro wrestling, the world of MMA, the NBA, general sports, popular TV series of the past, bad movies, battle rap, interviews, MMA & Wrestling conference calls and more! Around 10 different personalities take part in the various shows, which all have a different feel; so you'll likely find something you like. All of the broadcasts are free, so go ahead and give a show a try and share the link with your friends on the Twitter Machine and other social media outlets! Running since May of 2011, there are currently over 400 shows in the archive for you to listen to.



Larry Csonka is a Pisces and enjoys rolling at jiu jitsu class with Hotty McBrownbelt, cooking, long walks on the beach, Slingo and the occasional trip to Jack in the Box. He is married to a soulless ginger and has two beautiful daughters who are thankfully not soulless gingers; and is legally allowed to marry people in 35 states. He has been a wrestling fan since 1982 and has been writing for 411 since May 24th, 2004; contributing over 3,000 columns, TV reports and video reviews to the site.
comments powered by