SPOTLIGHTS
The Wrestling News Experience: 10.07.13
Posted by Stephen Randle on 10.07.2013

The results and thoughts on last night's Battleground PPV, a preview for tonight's Raw, news on when WWE thought they'd turned the Bellas face and more!

Monday, October 7th, 2013

From 411Mania's Canadian offices in Kitchener, Ontario, Canada, this is The Wrestling News Experience, with Stephen Randle!



It Isn't That Life Isn't Fair…It's That It Might Be

Good morning, everyone, and welcome to the Experience. I am Stephen Randle, and since I have to do this while I have a chance, I must say…Leafs are 3-0, baby! Start planning the parade!

I know, you don`t care about hockey. Savages.

Moving on.




Slimmer had the live coverage.

Ziggler defeated Sandow on the pre-show, which I assume gives us hope that he's being pushed.

Alberto Del Rio © vs RVD – Hardcore Rules – World Heavyweight Championship

Alberto Del Rio defeated RVD to retain the World Heavyweight title (submission, Cross-Armbreaker)

This is where I came in. Um…what the hell is this?

Santino Marella and The Great Khali vs The Real Americans

Well, at least I just had to see the finish. I had to even check the recap to see that Santino was Khali's partner. Why wasn't this the pre-show and Ziggler-Sandow on the PPV?

The Real Americans defeated The Great Khali (Cesaro pinned Khali, Giant Swing)

Curtis Axel © vs R-Truth – WWE Intercontinental Championship

Ah yes, the "use the IC Title to advertise a much more important match involving Paul Heyman later one" gimmick. Not that I'm complaining, but I am shocked they found an opponent that Axel could credibly beat.

It's a shame neither of these guys have any direction ("chump blocker for Heyman" is not a direction), because it's not like this is a bad match, the crowd just doesn't care because it's a one-week build to a match that Axel is clearly winning because that's Truth's role in WWE: put over other guys on PPV.

Curtis Axel defeated R-Truth (pinfall, Hangman's Neckbreaker)

AJ Lee © vs Brie Bella – WWE Divas' Championship

Hey, they found a role for Tamina Snuka that means she doesn't have to wrestle! It's the part she was born (as the daughter of Superfly Jimmy Snuka) to play, baby!

Well, that was the shittiest schoolboy rollup I've seen in a long time.

That was slightly better, but it could be because the actual wrestler was doing it.

AJ Lee defeated Brie Bella to retain the WWE Divas' title (pinfall, schoolboy)

Cody Rhodes and Goldust vs Seth Rollins and Roman Reigns

Hey, Dustin is painted like Darth Maul. Timely!

Dusty, for the love of God, put your belt back on. Your pants need all the help they can get.

All these years and they still haven't made waterproof facepaint. Or if they have, nobody's told Goldust.

Dammit, they let Cody use a Muscle Buster but they won't let it be his finisher, so we only get to see it on PPV. What a devious plan to try and get me to pay.

Cody Rhodes and Goldust defeated Reigns and Rollins (Cody pinned Rollins, CrossRhodes)

Not really a shock, given the stipulation, but good enough and at least they paid off the storyline at the right time instead of delaying it because there's another PPV in three weeks.

Crap, there's another PPV in three weeks. I had almost forgotten.

And the roster comes out to congratulate the Rhodes, which I imagine will cost them on Raw.

So R-Truth is the voice of the early Hell in a Cell commercial. Any bets on whether he'll actually be on the PPV?

Huh, Tensai is surprisingly eloquent doing the panel. So they decided to give him a gimmick where he mumbled in Japanese why again?

Kofi Kingston vs Bray Wyatt

Can Kane finish shooting his movie so the Wyatt story can actually move forward?

Holy crap, that was an insane SOS counter into Sister Abigail.

Bray Wyatt defeated Kofi Kingston (pinfall, Sister Abigail)

Probably not the best plan to make the big Wyatt cut a promo after wrestling a ten minute match, but it's not like it made sense anyway.

Man, they are really replaying that Cesaro swing a bunch tonight.

CM Punk vs Ryback

Come on, Punk, pick a hair colour.

Why would Heyman talking on a mic distract Punk? Ah well, at least it wasn't someone's entrance music.

That was…an odd choice for a finish. Also seems weird to have Punk win there and not even try to get his hands on Heyman. I don't think it would have hurt to have him lose through shenanigans and have a rematch at Hell in a Cell. Not that the match will be that interesting, clearly, since it seems like Ryback's go-to extended match offense consists of restholds.

CM Punk defeated Ryback (pinfall, low blow)

Well, this had better be one hell of a match, because nothing tonight has been anything I'd call blowaway. Although I did not see the opener, maybe it was a showstealer.

And now the feed goes down. When did I start watching Ring of Honor?

Ah, a power outage in Buffalo. Does this mean we'll get a rematch of the main event in three days again?

Daniel Bryan vs Randy Orton – WWE Championship

I see we're getting the Daniel Bryan who knows 5000 submission moves tonight. I wonder how many they had to cut out due to the power outage?

And cue the shenanigans!

Nice to see Show feeling conflicted after he screwed over Bryan. A little late for morality, man.

Well, at least he knocked out the crooked ref too, so…he's not entirely bad?

Orton brings the callback to his infamous "Stupid, stupid, stupid" incident, but I suspect it won't go as well for him here as it did against Kofi.

So…I guess that's the show, folks.

Daniel Bryan vs Randy Orton was a No Contest when Big Show knocked out everyone

Man, I almost picked that finish in my pick'em league, but I didn't think they'd actually end a PPV that way. Funny how I keep saying that last part lately.




Last night, the WWE Championship was surprisingly not awarded to either Daniel Bryan or Randy Orton. After Brad Maddox got involved in the main event by sending Big Show down to seemingly cost Bryan the match, the giant had a change of heart and ended up laying out replacement referee Scott Armstrong and Randy Orton, resulting in a No Contest finish and a title still held in abeyance. One would also imagine that when Triple H is in attendance tonight, Big Show will probably suffer some consequences for his actions. But more importantly, who will be WWE Champion?

Also, CM Punk used trickery and Paul Heyman's attempted interference against him former friend in defeating newest Heyman Guy Ryback, seemingly removing another obstacle on his path to Heyman. I suspect it might take more than one low blow to get the Big Guy out of Punk's path, however.

Plus, Cody Rhodes and his brother Goldust are once again gainfully employed in WWE, thanks to defeating The Shield last night. Will their success be short-lived, and will The Shield suffer any chastisement for failing to get the job done?

And AJ Lee remains Divas Champion, Bray Wyatt looks to remove more mannequins, and Antonio Cesaro does this thing where he swings people around for a really long time, tonight on Raw!




- Jesse Ventura's Conspiracy Theories TV show has been cancelled, presumably for obvious and easily explainable reasons.

- Apparently the official face turn for The Bella Twins occurred when AJ Lee cut that promo mocking all the Total Divas. Presumably that is also why they are no longer associated with Eva Marie, who is allegedly being kept off TV until she learns something resembling human mannerisms and emotions.

- ODB has been named TNA's Knockout of the Month, presumably because she's the only one of the four remaining on the roster than anyone could remember, since she's the champion of the division.

- Vague Twitter messages have persisted suggesting that Drew McIntyre may soon be splitting off from 3MB (possibly due to finally not being injured), which you can find under the hashtag #WheresDrew. If he comes out next week in a striped shirt and glasses, I'm sold.

- Former WWE and TNA talent Luke Gallows is reportedly off to Japan, where he will probably get over as a legitimately big man, maybe win some titles, and then get brought back to WWE in some sort of horrible gimmick where he pretends to be Japanese. Nah, that'd be stupid.

- And WWE is reportedly looking to hire more Vice Presidents, likely because they have all sorts of blame to spread around.




It's the new evolution of Power Rankings, as TWNE looks at who set the world on fire last week…and who didn't.





HOT: Daniel Bryan

Well, at least he didn't lose, but more importantly for our sanity, this is the third straight PPV main event where he's been clearly portrayed as the superior wrestler to his opponent, and when those matches were against John Cena and Randy Orton, that's a pretty huge deal.


NOT: Heyman Guys

Man, the influence of Paul Heyman apparently doesn't mean what it used to. His new friend Ryback lost to Punk, and while Axel did retain the title, I bet I could count the number of people who care without using two hands. I've changed my mind, maybe "chump blocking for Heyman" is a better direction than being IC Champ.


HOT: Dolph Ziggler

Well, at least he got to win despite being on the pre-show. Can we resume his push, or at least his feud with Dean Ambrose, now?


NOT: Damien Sandow

Apparently Sandow has not escaped the curse of being the Money in the Bank briefcase winner who proceeds to never win matches until he cashes in. And while he may not have had an opportunity to do so last night, Hell in a Cell is a time when World title holders should be cautious.


HOT: Cody Rhodes

Speaking of the guy who could be Del Rio's (or maybe Sandow's) next opponent now that RVD is done (for now), Rhodes is back on a hot streak and getting some sort of rocket strapped to him. They don't let just anybody get involved with the Main Event McMahons, you know.


NOT: RVD

Well, for 90 days or however long, he's done again, and if putting over Del Rio in his signature match doesn't finally do the trick…who are we kidding, Del Rio still sucks. Poor Ricardo, though, now he has nothing.


HOT: Renee Young

She certainly moved up the announcer ranks quickly, getting all the backstage work and some colour jobs on NXT, plus a starring role on the JBL and Cole Show. Josh Mathews had better watch his back.


NOT: The Big Show

Come on, man, the answer's been in front of you all along. Triple H threatens you? Punch. He fires you? Punch. He summons security to get rid of you? Oh, you'd better believe that's a whole buncha punching. Stop crying and make with the vengeance-fueled rampage, already.


HOT: Antonio Cesaro

The Giant Swing on Khali was Replay of the Night, but then again, they were talking up when he used to hit Neutralizers on Khali as well. It's a good tentative sign, though.


NOT: Prime Time Players

Titus got a panel spot, but Santino and Khali got the spot in a tag match on the actual show. I guess at least nobody can accuse the team of getting pushed due to Darren Young's coming out party.




Inactive List as of 09.30.13

WWE

- Christian, out indefinitely as of September 2nd (concussion)
- Evan Bourne, out indefinitely as of March 19th, 2012 (foot)
- John Cena, out 4-6 months as of August 19th (torn triceps)
- Mark Henry, day-to-day as of September 1st (hamstring)
- Sheamus, out 4-6 months as of August 5th (torn labrum)

TNA

- Kurt Angle, out indefinitely as of August 8th (rehab)
- Zema Ion, out indefinitely as of May 17th (appendectomy)

Transactions

- Cody Rhodes and Goldust, WWE, re-instated to WWE Roster



WWE Champion: STILL HELD IN ABEYANCE
- title vacated due to controversial finish at WWE Night of Champions PPV



World Heavyweight Champion: Alberto Del Rio
- 113 day reign, defeated Dolph Ziggler on June 17th (Payback PPV)



WWE Intercontinental Champion: Curtis Axel
- 113 day reign, defeated former champion Wade Barrett and The Miz in a Triple Threat Match on June 16th (Payback PPV)



WWE United States Champion: Dean Ambrose
- 141 day reign, defeated Kofi Kingston on May 19th (Extreme Rules PPV)



WWE Tag Team Champions: Seth Rollins and Roman Reigns
- 141 day reign, defeated Kane and Daniel Bryan on May 19th (Extreme Rules PPV)
- Next title defense: vs The Usos



WWE Divas' Champion: AJ Lee
- 106 day reign, defeated Kaitlyn on June 16th (Payback PPV)



WWE NXT Champion: Bo Dallas
- 117day reign, defeated Big E Langston on June 5th (NXT)



**NEW** WWE NXT Tag Team Champions: The Ascension
- 5 day reign, defeated Corey Graves and Adrian Neville on October 2nd NXT



WWE NXT Women's Champion: Paige
- 75 day reign, defeated Emma on July 24th NXT to become inaugural Champion

NOTE: NXT Title reigns only count what has aired on TV, not when changes occur at tapings.




TNA Heavyweight Champion: Bully Ray
- 53 day reign, defeated Chris Sabin in a Steel Cage Match on August 15th Hardcore Justice Impact
- Next title defense: vs AJ Styles, Bound For Glory PPV



TNA World Tag Team Champions: James Storm and Gunner
- 134 day reign, defeated former champions Chavo & Hernandez, Aries & Roode, and Bad Influence in a Fatal Four-Way Match on June 2nd (Slammiversary PPV)



TNA X-Division Champion: Manik
- 74 day reign, defeated Sonjay Dutt and Greg Marasciulo in an Ultimate X Match on July 25th (Impact) to claim vacant title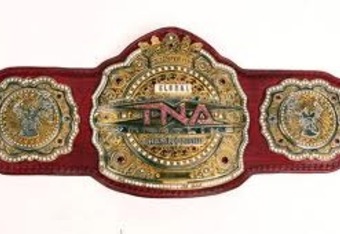 TNA Television Champion: Abyss
- 127 day reign, defeated Devon on June 2nd (Slammiversary PPV)



TNA Knockouts Champion: ODB
- 18 day reign, defeated Mickie James on September 19th Impact




Acero has The Wrestling 5&1.

Harder has The Professional 3.

Schroeder has WWE RPI Rankings.

Dino has Smart Marks.

Daniels has The Ten Count.





This week on After Dark, I previewed Battleground, discussed the cracks appearing in the Daniel Bryan storyline (including the nonsensical inclusion of his girlfriend/fiancée), possibilities for the Royal Rumble and WrestleMania XXX, and how Triple H's current character compares to other heel personas.






And in the newest Co-op Multi, we talk about SteamOS, Steam Box, and the new Steam controller, plus Kickstarter successes and failures, the problems with GTA V Online, and the alleged upcoming WarCraft movie!







One Piece: Pirate Warriors 2 **COMING SOON**
Stealth, Inc.
The Last of Us
Call of Juarez: Gunslinger
Marvel Heroes
Hakuoki: Warriors of the Shinsengumi
Far Cry 3: Blood Dragon
Dragon Fantasy: Book One
Guacamelee!
BioShock Infinite
Dead or Alive 5 Plus
Generation of Chaos 6: Pandora's Reflection
Rocketbirds: Hardboiled Chicken
Ni No Kuni: Wrath of the White Witch
Earth Defense Force 2017 Portable




411 will have live coverage of Raw tonight starting at 8 pm EDT.

From our promotional department, I've been informed that if you really do like 411Mania and all it provides, or even just me (and really, who doesn't like me), don't forget to bookmark the site in your browser or make 411 your homepage, and tell all your friends about how awesome 411 is.

And don't forget, you can follow all of the everyday goings on in 411 on Twitter.

Stephen's Twitter
http://www.twitter.com/411mania
http://www.twitter.com/411wrestling
http://www.twitter.com/411moviestv
http://www.twitter.com/411music
http://www.twitter.com/411games
http://www.twitter.com/411mma

That's our show, I will be back next week. Also, don't forget Co-op Multiplayer this Tuesday at midnight EDT on Spreaker.com, 4PC in the Games Zone on Wednesday, and the TWNE After Dark podcast on Wednesday, airing live at around 11 pm EDT on Spreaker.com, posted on 411 shortly thereafter.

Here it is, your Moment of Buddy.






I Know I Said I Would Pack This Last Week
But Then I Started Playing And Forgot.
Then I Took A Nap.
It`s Been A Busy Week.




Have a good one, always be a fan.



comments powered by