SPOTLIGHTS
411's Wrestler of the Week 10.08.13: Year Nine, Week 26
Posted by Larry Csonka on 10.08.2013

Cody Rhodes and Goldust defeated the Shield at the Battleground PPV, Alberto Del Rio retained his World Title, KENTA retained the GHC Heavyweight Title and more! But who won 411's Wrestler of the Week? Find out inside!




Welcome to YEAR NINE, WEEK 26 of 411's Wrestler of the Week. A quick overview of the rules to kick things off for us as a reminder…

Each writer chooses FIVE wrestlers (although ties and tag teams are allowed) from any promotion and each wrestler gets a point total attached to that ranking. It looks a little like this…

1st - 5
2nd - 4
3rd - 3
4th - 2
5th - 1

Then we tally up the votes and the official 411 Wrestler of the Week is crowned. But wait, there's more! Each week the top SIX vote getters get a points value for their ranking which looks something like this…

1st - 15
2nd – 12
3rd - 9
4th - 6
5th - 3
6th - 1

...and they go towards the 411 Wrestler of the Year award to be announced each year around WrestleMania. This will be posted every Tuesday (the voting week runs Monday through Sunday). Let's see who wins this week…

---



Larry Csonka
1) Cody Rhodes and Goldust
In the single thing on the WWE Battleground show that was done properly, Cody Rhodes and Goldust defeated Rollins and Reigns in a spectacular piece of pro wrestling. This was a very good match, a great story and the perfect crowd response. As I said in my Battleground review, MORE OF THIS PLEASE.

2) Alberto Del Rio: Retained the World Title in a good match with RVD at the Battleground PPV.
3) KENTA: Retained the GHC Heavyweight Title against Katsuhiko Nakajima in the recent NOAH main event at the Yokohoma Bunka Gymnasium.
4) Daisuke Sekimoto
5) Mikey Nicholls & Shane Haste


JUSTIN WATRY
1) Big Show
If WWE thought issuing refunds was bad last month, good luck! Wow. Big Show stood tall to close Battleground. Thus, he is getting my top vote. Does that make sense? No...but he left Daniel Bryan and Randy Orton knocked out. I knew it was a little fishy the past few weeks how WWE rarely even mentioned the vacated title. Well, now we know why - there was never any intention to crown a new champ here. That will have to wait for Heck on a Deck. Oh joy!

2) CM Punk: Well, CM Punk has been in need of a 'win' for a while now. Paul Heyman has constantly bested him. The only thing left for this feud is a final one on one confrontation between the wrestler and manager. Should that happen inside the Cell or saved for Survivor Series?
3) Cody Rhodes: Good for him. The experiment of Cody as a face is still a work in progress. No doubt. However, everything has been running smoothly. He now has his job back and is surely looking for some revenge.
4) Alberto Del Rio
5) Goldust


Ryan Byers
1) Cody Rhodes & Goldust
WWE Battleground was perhaps the least hyped, least exciting pay per view since Capitol Carnage a few years back. However, standing out head and shoulders above everything else as the most interesting part of the card was the match between the Rhodes brothers and the Shield, thanks to mic work by Papa Dusty, a slimmed down and motivated Goldust, and a never-seen-before fire lit under the ass of Cody. To put a good capper on that excitement, the brothers actually managed to win the match and it turned into probably the best-reviewed bout on the pay per view, complete with feel-good moment at the end as a good portion of the locker room emptied to celebrate with the family. Hopefully this allows Cody to become a legitimate star instead of being a midcard feud that everybody forgets about in six months.

2) KENTA: KENTA retained his GHC Heavyweight Title over Katsuhiko Nakajima on this week's big Pro Wrestling NOAH show. This is the eighth successful defense of KENTA's title reign, which has allowed him to break the NOAH record for most successful defenses of the GHC Title within the same calendar year.
3) Antonio Cesaro: This seems like a weird basis upon which to vote for somebody, but I really feel like Cesaro is getting some positive momentum behind him with his gimmick of giant swinging giants.
4) Daisuke Sekimoto
5) Mikey Nicholls & Shane Haste


Jack McGee
1) Cody Rhodes and Goldust
Cody Rhodes and Goldust defeated Reigns and Rollins at the Battleground PPV to regain their jobs in WWE. This was a great match, with a great crowd and simply put we got a great moment. This was easily the best thing on the Battleground PPV.

2) Alberto Del Rio: Defeated RVD at the Battleground PPV to retain his World Title.
3) AJ Lee: Defeated Brie Bella at the Battleground PPV to retain her Divas Title.
4) Bobby Roode
5) Curtis Axel


JEREMY THOMAS
1) Cody Rhodes & Goldust
This whole Cody Rhodes "fired" thing, which reportedly was booked at the last minute because executives forgot to tell Creative that Cody was taking time off for his honeymoon, has actually worked out well for him. It's gotten him over with crowds on a new level and he's been extremely motivated; a win here gave him some serious momentum that WWE will hopefully capitalize on. And Goldust is back working for WWE now, which is quite the career boost for him. Can't argue with these guys on top.

2) CM Punk: Punk didn't beat Ryback by the most straight up of methods but he did get past the guy and made it a step closer to getting revenge on Paul Heyman.
3) KENTA: Beat Katsuhiko Nakajima to retain the GHC Heavyweight Title.
4) Daniel Bryan & Randy Orton (tie)
5) AJ Lee


Paul Lapointe
1) The Rhodes Clan (Cody And Goldust)
The best booked story going in the WWE right now is the story of the Rhodes men and there battle for recognition and respect. And if anybody watching did not swell up just a little bit when Goldie came back in the ring shaking his head arms open waiting for his baby brother to come in for a big ole hug, you are not human.

2) Antonio Cesaro: More out of sheer mark out moment over the past week then anything else, Antonio Cesaro is a man who is meant to succeed whether he is to be pushed or not.
3) KENTA: Still proving he is able to succeed in his homeland all these years after ROH, Kenta proves dominant.
4) Alberto Del Rio Good match with Dolph and success against RVD.
5) Paul Heyman The best part of the Punk/Ryback angle so far and the wrestling nerd cannot help but compliment his attempts to make this feud compelling.


TONY ACERO
1) Cody Rhodes
Although the match was a tag one, Cody was the focal point here, and he should be. He is the future of the company, and this storyline that he has been involved in not only brought Goldust back to the main stage that is the WWE, it also gave Cody an entirely new fold that should (hopefully) bring him effortlessly into the main event scene. The tag match at Battleground was one of the few matches I've rated higher based on emotion. That's probably due to the lack of emotion in so many other matches, but I digress. Cody deserves the top spot, even though it was helped by Goldy and a Bionic Elbow

2) AJ Lee: Yes, my first week back in the rankings and AJ Lee is getting some love. She kept her title in a match that wasn't bad, and it was surprising to me, considering I thought the title was all but gone from her petite waist. I figured the success of the Total Divas show was going to give Brie the belt, but thankfully it didn't happen, and I can only hope they have plans here that do not include attempting to make Brie and Bryan a "power couple."
3) Goldust: While Cody gets a brunt of the votes, I have to applaud Goldust in his efforts from Sunday night. His match with Randy showed that he had only the slightest issues with stamina, but the energy he possessed in the tag match against The Shield was fun, and if he could ride the nostalgia high for a little bit longer, who am I to hate on that?
4) CM Punk
5) Antonio Cesaro

---
THE WINNERS~!
Special Mention…Antonio Cesaro and AJ Lee - 8 Votes


Fifth Place…CM Punk - 10 Votes


Fourth Place…Alberto Del Rio - 12 Votes


Third Place…KENTA - 13 Votes

Still your reigning and defending GHC Heavyweight Champion…



Second Place…Goldust - 28 Votes

Was on the winning end of the best match on the Battleground card… …



And 411's Wrestler of the Week is…















Cody Rhodes - 33 Votes

He had help from Dusty and Goldust, but Cody Rhodes was the man that scored the big win in the Battleground match with the Shield. The match had good work, a great story and the perfect crowd reaction, and if you haven't got the chance to see it yet, make sure you do…




Year-End Standings~!
And here are the standings after week 26…

Daniel Bryan - 174pts.

Randy Orton - 81pts

Dean Ambrose - 67pts.

Seth Rollins - 63pts
Roman Reigns - 63pts

CM Punk - 45pts.
AJ Styles - 45pts.

Brock Lesnar - 42pts

Christian - 39pts.

Chris Sabin - 36pts.

Cody Rhodes - 34pts.

Prince Devitt - 33pts
Curtis Axel - 33pts.

Ryback - 30pts

Mark Henry - 27pts.
Kazuchika Okada – 27pts.

Bully Ray - 21pts.
Manik - 21pts.
Bray Wyatt - 21pts.

Tetsuya Naito - 18pts.

Alberto Del Rio - 17pts.

AJ Lee - 16pts.

Adam Cole – 15pts.
Hiroshi Tanahashi- 15pts.
John Cena - 15pts.
Austin Aries - 15pts.
Kurt Angle - 15pts.
Dolph Ziggler - 15pts.
Kofi Kingston - 15pts.
Kenta Kobashi - 15pts.
Ricochet - 15pts
Damien Sandow - 15pts.
KENTA - 15pts.

Goldust - 13pts

Michael Elgin – 12pts.
Kyle O'Reilly – 12pts.
Luke Harper - 12pts.
Erick Rowan - 12pts.

James Raideen - 10pts

Johnny Gargano – 9pts.
Jimmy Uso - 9pts.
Jey Uso - 9pts.
Rampage Jackson - 9pts.
Big E. Langston - 9pts.
Abyss - 9pts.
Wade Barrett - 9pts.
The Undertaker - 9pts
YAMATO - 9pts.
Jun Akiyama - 9pts.
Tamohiro Ishii - 9pts.

Mikey Nicholls- 7pt
Shane Haste - 7pt
Rob Van Dam - 7pts.
La Sombra – 7 pts.

Shingo Takagi- 6pts.
Sami Zayne - 6pts.
Fandango - 6pts.
Yoshihiro Takayama - 6pts.
Shelton Benjamin – 6pts.
Jigsaw – 6pts.
The Shard – 6pts.

Drew Gulak – 4pts.
Jushin Liger - 4pts.
Mickie James - 4pts.

EITA- 3pts.
T-Hawk - 3pts.
Suwama - 3pts.
John Morrison – 3pts.
Dusty Rhodes - 3pts.
Jack Swagger - 3pts.
Tito Ortiz - 3pts.
Sting - 3pts.
Hernandez - 3pts.
Chavo Guerrero - 3pts.
Seita Sanada - 3pts.

Magnus - 2pts
Paul Heyman - 2pts

Samoa Joe - 1pt
Bobby Roode - 1pt
ODB - 1pt
Tiger Mask IV - 1pt
CIMA - 1pt
Kota Ibushi - 1pt
Katsuhiko Nakajima - 1pt
Alex Shelley - 1pt
Candice LaRae - 1pt
Ethan Page - 1pt
Eddie Kingston – 1pt
El Hijo del Perro Aguayo – 1 pt



Voting began 4.16.13
Year-End Rankings Key:

WWE Contracted Wrestlers are represented in BLUE.

TNA Contracted Wrestlers are represented in GREEN.

ROH Contracted Wrestlers are represented in RED.

US Independent Wrestlers are represented in MAROON.

Japanese Contracted Wrestlers are represented in BLACK.

Mexican Contracted Wrestlers are represented in MAGENTA.

Other International Wrestlers are represented in INDIGO.

---
**PREVIOUS WINNERS**
Year One Winner: Ric Flair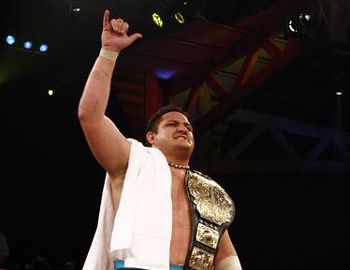 Year Two Winner: Samoa Joe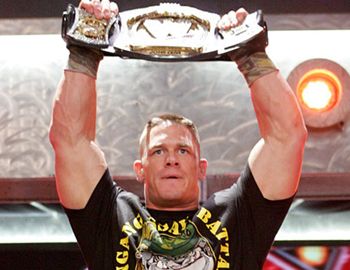 Year Three Winner: John Cena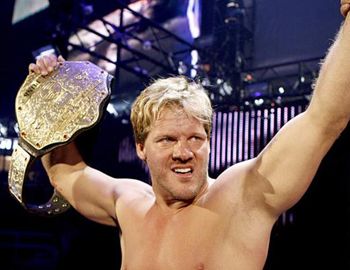 Year Four Winner: Chris Jericho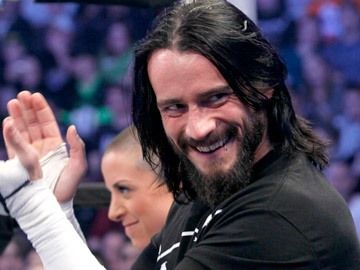 Year Five Winner: CM Punk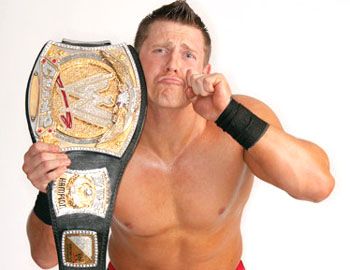 Year Six Winner: The Miz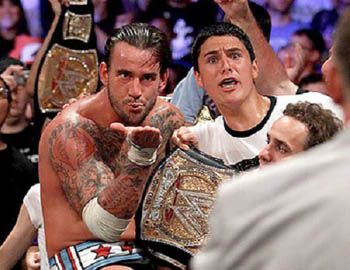 Year Seven Winner: CM Punk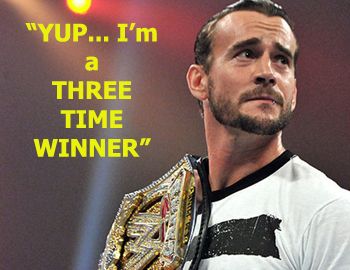 Year Eight Winner: CM Punk
comments powered by