SPOTLIGHTS
Wrestling's 4Rs 10.11.13: WWE Raw Reviewed - Plus the Updated 2013 PPV Rankings
Posted by Jack Stevenson on 10.11.2013

The Big Show snapped and knocked out Triple H, Vickie Guerrero announced that John Cena was returning and more! Wrestling's 4Rs breaks down the Right, the wRong and the Ridiculous of WWE Raw!


How the 4Rs of wRestling Work!
Here is a quick explanation of the 4R's. The column will run TWO times a week. We will group our feelings on the shows in various categories: The Right, the wRong and the Ridiculous. The Right is stuff that worked very well: a great promo, a great match and so on. PuRgatoRy is a section between the right and wrong. It shows equal traits from both sides that cannot be ignored and need discussed. It is not a bad place per say, as things can get remedied or go the wrong way the very next week. The wRong is what it sounds like: bad matches, bad or boring promos and so on. The Ridiculous is stuff that had no right on TV: Stupid angles and so on. And there is always a possibility of a 5th R, which is as bad as they come. This column is supposed to be analytical, and at the right time very critical of the shows, it was the whole reason it was created. This is not a "mark" column, nor a "smark" column, our goal is to analyze the show from many different fronts, reward the good and call out the bad. We will not apologize for our opinions, they are as they are, whether positive or negative.
---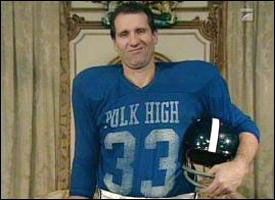 Let's rock…
By: Jack Stevenson
Raw 10.07.13:
QUICK MATCH RESULTS:
Dolph Ziggler d. Damian Sandow

Natalya, Eva Marie & JoJo d. Alicia Fox, Rosa Mendes & Aksana

Los Matadores d. 3MB

CM Punk & R-Truth d. Ryback & Curtis Axel

Randy Orton d. Kofi Kingston

Ricardo Rodriguez d. Alberto Del Rio

Fandango d. Zack Ryder

The Real Americans d. Santino Marella & The Great Khali

The Shield d. Daniel Bryan, Cody Rhodes & Goldust


THE RIGHT:
The Big Show Snaps: Well, it kind of came out of the blue and didn't quiiiite get the huge reaction it needed to in order to justify this silly, silly storyline, but hooray hooray, The Big Show has finally been transformed from a man who will cry at the drop of a hat to a man who will batter rule-breakers at the drop of a hat. The spot where The Shield swarmed Show as Triple H barked instructions only for the big man to pop up and hurl his aggressors away in one fluid motion, leaving him suddenly standing face to face with the Game, was absolutely brilliantly done. The KO punch was cathartic and well-sold by Hunter, and as I said, while the moment didn't feel quite as... momentous as it could have done, it still made for a satisfying conclusion to Raw.

Special Referee Shenanigans!: So the WWE creative team realized that over the past month they've charged people $100 to see absolutely nothing of value, and have decided that they better rectify this situation. At Hell in a Cell then, you won't just get to see Randy Orton and Daniel Bryan battle it out inside the titular cage, you get Shawn Michaels in there with them as a special guest referee! Which literally changes everything. I don't think it is appropriate for WWE to be trying to hide the flaws in this once rather excellent storyline with smoke and mirror tactics, so the booking decision gets a wrong, but on a real slog of a three hour Raw it was a relief to have a meaningful storyline thread to cling onto throughout the majority of the episode. Plus, it meant we got a delightfully deranged promo from Bob Backlund, which is always a positive.

Randy Orton vs. Kofi Kingston: Probably the match of the night, this was a slick little encounter that kept Kingston competitive while asserting Orton's dominance. It felt like it was cut off a little too soon, but I still thought this was the best match Raw had to offer on this episode.

Daniel Bryan, Cody Rhodes & Goldust vs. The Shield: An above average six man tag that suffered from feeling far too similar to all the other above average six man tags we've had recently. With 20 minutes this could have been tremendous, but the match wasn't really given time to develop beyond a fairly exciting exchange of moves before the enjoyable chaotic finish kicked in. It was a decent little main event brawl that led seamlessly into the Big Show angle, which I mentioned earlier, but it could have been much more.

Random Rights



JACK'S WACKY WRESTLING THEORY OF THE WEEK WHICH IS ALMOST CERTAINLY NONSENSE: Stephanie McMahon berates Brad Maddox for being a shit GM and telling the Big Show to knock out Daniel Bryan. When asked why he'd do such a thing, Maddox mumbles "Triple H" before getting cut off. Is this another McMahon-Helmsley cover-up, OR, has Triple H been acting behind Steph's back? Probably the former, but I'd be so happy if my ill thought out idea turned out to be correct.

Los Matadores are already running low on momentum, but at least El Torito has a decent chance of getting over. His huracanrana to Heath Slater was probably my favorite moment of the show, and I like how Slater never takes himself too seriously no matter what situation he's placed in, and was willing to sell the move by throwing himself halfway across the arena.

MizTV with Bray Wyatt was way too short for any of the categories, but I did quite like Miz showing genuine fear and running away from the Wyatt's, only taking pot-shots when they tried to prevent him from doing so. It's refreshing for a fan-favorite to show that kind of vulnerability.

JBL was in good form tonight- his insistence that at one point he had 250 million followers on Twitter was hilariously childish, and then we got some funny sarcasm from him as well when he reacted to The Wyatt's interrupting MizTV by wondering, deadpan, whether they're just fans of the show.

Dean Ambrose is fucking brilliant. It's the little things, like tauntingly asking Cody if he knew what was about to happen as he prepared him for a super back suplex.

On that note, Cody Rhodes might just be my personal favorite superstar in WWE today. His heel run from 2009-12 means he has a lot of good karma from me anyway. Do we all accept that the run where he was convinced he was deformed and took to wearing the face-protector and bagging people was the best gimmick WWE have had since perhaps King Booker? Even if you don't, you have to admire the fact he went through at least four noticeable character overhauls in that 09-12 and yet made every transition seem absolutely seamless. Anyway, now he's playing a traditional fiery fan-favorite role and just excelling in it- he's got the perfect look and offense for it and the complete backing of the crowd, and (I know this is subjective and fanboyish and irrelevant in many ways but indulge me here) that thing he does in his entrance where he crouches down and throws his hood off is fucking cool. I really hope that one days he gets a decent run in the main event because he deserves it.





puRgatoRy:
CM Punk & R-Truth vs. The Heyman Guys: A more interesting discussion topic than this match- what's the feud of the year for 2013? Because I genuinely have no idea. Around August I would have said it was Punk-Heyman hands down, but since Summerslam their rivalry has rather ran out of steam, and at times has seemed frighteningly close to just above average. Take this week- a forgettable promo from the Heyman Guys, then a tag match that, aside from a wonderful hot tag from Truth to Punk, was wholly unremarkable and in places quite dull. Certainly, I don't think it's an award-winner any more, so help me out here comments section, what is? I guess something from Japan or Mexico but because I'm a dreadful ignoramus who sticks to his comfortable North American/European comfort zone I can't comment really. Anything from WWE or TNA or the indies I'm overlooking? Hmmm.



THE WRONG:
Diva Six Man Tag III: Revenge of the Diva Six Man Tag: AJ wrestling herself would be genuinely preferable to any WWE divas segment that doesn't feature her.

The Tedious Adventures of Alberto Del Rio: Right, first off, let's get something established- Alberto Del Rio is flipping marvellous and if I had my way he'd be a main-event mainstay. He's very good in the ring, he's not bad on the microphone, his facial expressions and mannerisms are great, and the man himself is super interesting. The son of a lucha legend who has fought in MMA wearing a mask? How is it possible to make this man boring? Well, by giving him nothing to do for months and months and establishing him in this weird position as a guy who is better than the vast majority of the roster but not good enough for the main event and who also occasionally slips on a banana peel and loses to guys like Ricardo Rodriguez. The 'match' with Rodriguez was the catalyst for this ramble just because it frustrates me that WWE have a threadbare main event scene right now, and they're having people like Del Rio who with little effort could sell some PPVs losing to ring announcers. Plus, it just makes me feel uncomfortable when Rodriguez gets his arse kicked, since it's often so violent and you know he never has a chance of fighting back. So this was a depressing segment all round.


THE RIDICULOUS:
NOTHING




The 411:


While a minor improvement on last week's Raw, this was still a dreadfully dull show, and didn't have anything close to Paul Heyman's wonderful marriage proposal to redeem it. It's weird, actually, because quite a lot actually happened in this episode- The Big Show finally turned on The Corporation, Shawn Michaels was confirmed as Special Guest Referee for the Bryan-Orton match, John Cena's return match was announced for Hell in a Cell, and the Wyatt Family targeted the Miz. But in spite of all this, the show didn't have any sense of urgency about it, it felt stale and lazy and a drag to get through. On the plus side, I think Hell in a Cell's shaping up to be a noteworthy PPV that helps spark some life back into Raw, but we've still got a couple of weeks of this mediocrity to power through before we can get there, team.

Show Rating: 4.5


As a reminder, I will be going by the 411 scale…

0 - 0.9: Torture
1 - 1.9: Extremely Horrendous
2 - 2.9: Very Bad
3 - 3.9: Bad
4 - 4.9: Poor
5 - 5.9: Not So Good
6 - 6.9: Average
7 - 7.9: Good
8 - 8.9:Very Good
9 - 9.9: Amazing
10: Virtually Perfect




---



YEAR IN REVIEW (PPV) by Csonka:
As a reminder, this is not a basic "how good was the show" number like a TV show, as I have always felt that a PPV is very different from a regular show. I have always judged PPV on how they built to a match, the match quality, crowd reactions to matches and angles, the overall booking, how the PPV leads into the future, PPV price and so on and so forth. I have added this in here for an explanation since so many have asked, and I have previously discussed it on podcasts. I understand that this may seem different, but that is how I grade. Obviously your criteria may be different.

Click the score of the show to go and read my review and or report from that show (if a review of some kind exists).

TOP PPVs:

NJPW G1 Climax Finals iPPV: 10.0


NJPW WrestleKingdom 7 iPPV - 9.9

NJPW Dominion iPPV - 9.75

NJPW KIZUNA Road II iPPV - 9.1

NJPW Invasion Attack iPPV - 9.0


ROH Supercard of Honor VII iPPV – 8.8

NJPW Destruction iPPV - 8.5

Dragon Gate USA Open The Ultimate Gate iPPV - 8.5

ROH 11th Anniversary iPPV - 8.5

EVOLVE 22 iPPV - 8.4

WWE Summerslam
8.2
EVOLVE 21 iPPV - 8.2

Dragon Gate KOBE Pro Wrestling Festival iPPV – 8.0

EVOLVE 24 iPPV – 8.0


NJPW A New Beginning iPPV - 7.9

NJPW G1 Climax Semifinals iPPV: 7.8

Dragon Gate USA Mercury Rising iPPV
7.7
EVOLVE 20 iPPV - 7.6

Dragon Gate USA Enter The Dragon 2013 - 7.5

Dragon Gate USA Revolt iPPV - 7.5

CMLL 80th Anniversary Show – 7.5

ROH Border Wars iPPV – 7.4

NJPW KIZUNA Road I iPPV - 7.4

WWE Money in the Bank - 7.4

WWE Payback - 7.3

TNA Slammiversary – 7.2

TNA One Night Only: TNA 10 Reunion – 7.2

TNA One Night Only: X-Travaganza – 7.1

WWE Royal Rumble - 7.0

Dragon Gate USA Open the Golden Gate iPPV - 7.0

NJPW New Japan Cup Finals iPPV - 7.0

New Japan Pro Wrestling Dontaku iPPV - 7.0

ROH Best in the World iPPV – 7.0

Dragon Gate USA Bushido: Code of The Warrior 2013 iPPV - 7.0

EVOLVE 23 – 7.0


Dragon Gate USA Heat iPPV - 6.9

FIP: Declaration of Independence iPPV - 6.6

FIP: Ascension iPPV - 6.5

WWE Extreme Rules - 6.25

WWE Elimination Chamber - 6.0

TNA One Night Only: Hardcore Justice 2 – 6.0

SHINE 11 iPPV - 6.0


TNA Lockdown – 5.5

TNA One Night Only: Joker's Wild – 5.5

WWE WrestleMania 29 - 5.0

TNA Genesis – 5.0

EVOLVE 19 iPPV - 5.0


TNA One Night Only: Knockouts Knockdown – 4.0

WWE Night of Champions
4.0
WWE Battleground
3.9
The 827th edition is over…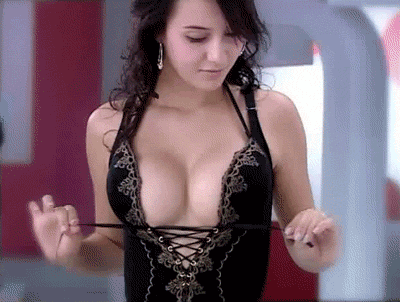 Nice…


Have you checked out the Csonka Podcasting Network? If you haven't, you should We run anywhere from 15-20 shows a month, discussing pro wrestling, the world of MMA, the NBA, general sports, popular TV series of the past, bad movies, battle rap, interviews, MMA & Wrestling conference calls and more! Around 10 different personalities take part in the various shows, which all have a different feel; so you'll likely find something you like. All of the broadcasts are free, so go ahead and give a show a try and share the link with your friends on the Twitter Machine and other social media outlets! Running since May of 2011, there are currently over 400 shows in the archive for you to listen to.



Your heart is free. Have the courage to follow it…TO CSONKA'S TWITTER!

http://www.twitter.com/411wrestling
http://www.twitter.com/411moviestv
http://www.twitter.com/411music
http://www.twitter.com/411games
http://www.twitter.com/411mma
comments powered by