SPOTLIGHTS
The Tuesday Communique 10.15.13: Punishment?!
Posted by Nick Marsico on 10.15.2013

RAW thoughts, Hogan's TNA status, retirements, backstage heat (maybe) and more! Plus, a preview of Bound For Glory!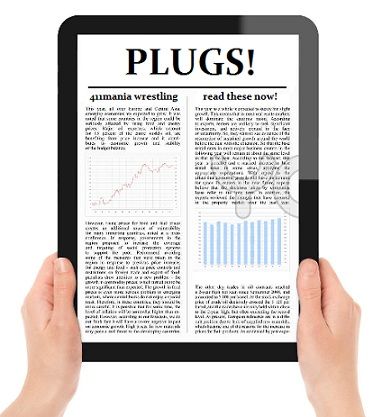 The Wrestling 6&1: Kaitlyn vs. Mickie James with Tony Acero
The Professional 3: Top Sunday Night Heat Stars with Jon Harder
Smart Marks: We Snack On Danger and We Dine On Death! with Dino Zuko
The Ten Count: Top 10 Themes Not Written Specifically for Wrestling with Evan Daniels
The Heel Report: "Dusty" Finish with James Wright






WWE Monday Night RAW from St. Louis, MO || TV Review



It's Time For HB-Shizzle!
- Hey, two weeks in a row emanating from a town that's worthy of a screen graphic!
- HBK cuts a good but generic promo (nothing else was needed, so it was fine).
- Hometown boy Randy Orton is here! He builds up St. Louis and then calls them all stupid. CLASSIC!
- Orton goes for the RKO! Michaels goes for the superkick! Orton bails! Miz attacks from behind!
- Short and sweet start to RAW. Bring on the 3 hours!


Randy Orton v. The Miz
- Nice bit of booking to have Orton take out Miz in his hometown and have Miz attempt revenge in Orton's.
- Of course Orton's dominated the entire thing since coming back from commercial.
- Not that he shouldn't.
- Does Miz lose so much that Cole has to note "That's Miz' finishing maneuver." After saying Skull Crushing Finale?
- The Wyatts are here! No they're not! RKO ends it! Oh, there they are on the stage!
- Good promo, but it would be nice if they give him a clear direction other than just having slight problems with peoples' behaviour and attacking them for it.


Fandango v. Santino
- Alright, straight comedy match! I can go for this.
- Geez, extra energetic powerwalk from Santino tonight.
- Santino kips up! Shitty Stunner!
- Is he finally going to hit the Cobra? No! Summer Rae gets in the way! Rollup!
- All action in a short segment. Completely inoffensive.


Los Matadores v. 3MB (Slater/McIntyre)
- The little spinny Irish whip is cute.
- Seriously, if they let these guys do this stuff when they were Primo & Epico they would have actually gotten over.
- Their offense is actually quite good. If they don't Brodus Clay this, they could be onto something here.


Hour Two Starts With The Authority!
- Well hour 1 was inoffensive yet completely uninspiring. Let's see if this 33 1/3% of the show is better.
- Oh no, they're reposessing Show's house and everything he has! Where's Barry Darsow?
- Sting did the Mark Twain line much better.
- The idea of Triple H and Stephanie acting like they weren't heels was good, but embracing being villains could get really good.
- Here's Daniel Bryan! But Del Rio attacks from behind! Is he going to become part of The Authority? That could actually make him interesting again.
- Ooooh, Del Rio v. Bryan. I dig that.


Beat The Clock: Ryback v. R-Truth
- If Ryback beats Truth quicker than Punk beats Axel, Heyman gets to pick the stip for HiaC.
- Truth walks away! Stick and move! That's awesome.
- Apparently the chants for JBL and Lawler are to "frustrate Ryback". Oh, that's it? It's not because they don't care?
- Sweet missile dropkick from Truth!
- Ryback wins at 5:44. Match was fine thanks to Truth doing everything he could to do interesting things whenever Ryback stopped chinlocking him.


Tons of Funk v. The Real Americans
- I like Swagger & Cesaro's entrance. Colter gets a minibox promo attacking Los Matadores. That feud will light the world on fire.
- Dang, this is actually a pretty good match. If anybody got some legitimate promo time and some storylines they could have a darn good tag division.
- Deadlift gutwrench on Tensai! Cesaro is a beast!
- Did Cole just call the Perfectplex a T-bone suplex? Right after Brodus actually did do a T-bone?
- Neutralizer ends it. Quite a good tag match, as a matter of fact. I thoroughly approve.
- Cesaro swing on Tensai! Not that impressive this time. Are they trying to turn these guys face?


Tamina Snuka v. Brie Bella
- Isn't one of these girls the daughter of WWE Hall of Famer Jimmy "Superfly" Snuka?
- Not bad, but far too long. Tamina beating up Brie was boring.


Beat The Clock: CM Punk v. Curtis Axel
- Is it just me or is the timer running kinda fast?
- Good story here with Axel trying to get the win with Heyman just pleading for him to run out the clock.
- And now Cole calls the Perfectplex by its generic name. Come on now, dude.
- Punk wins with the GTS with 11 seconds to go!
- Hey, I guess they are doing a second Cell match! Punk v. Ryback two years in a row inside the cell. Would you look at that. Heyman will be there too.
- Maybe this will be the blowoff for now until Brock comes back for 'Mania season.


Non-Title: Alberto Del Rio v. Daniel Bryan
- No way this match ends clean.
- Creepy Orton goes after Brie in the trainer's room!
- I love how nobody screamed until the exact moment Orton closed the door. Did they not see him standing there for a good 5 seconds before he stepped all the way in?
- There's the countout as Bryan goes to save Brie, and he gets laid out by something less impactful than most of what happened in the match.
- Good pro wrestling match between Bryan and Del Rio, though. Back-and-forth with constant action and a hot crowd. Not a classic, but definitely very good wrestling.


Tag Titles, No DQ: The Shield v. Goldust & Cody Rhodes
- Why do Cole and King continue to say that The Authority are punishing everybody? How the hell is a title shot punishment? Why not make it a non-title both-hands-tied-behind-their-backs match?
- Thank you JBL for being the voice of reason.
- I love Goldust's "miss the crossbody and roll out of the ring" spot.
- This "No DQ" match has seen a whole lot of playing by the rules.
- NICE back elbow from Goldust springing off the second turnbuckle!
- Rollins does something you see in EVERY TAG MATCH EVER and Cole talks about the match being No DQ.
- PERFECT moonsault press from Cody!
- Ambrose interferes but Goldust has a chair!
- But now Reigns has the chair!
- Goldust ducks! Crossbody into Reigns and the chair! Great spot!
- Holy shit Rollins with the buckle bomb into the corner of the barricade on Cody!
- Goldust cleans house! Cactus clothesline on Reigns! This match is getting awesome!
- Reigns spears Goldust through the barricade! WOOOO!
- Big Show comes through the crowd! They're going nuts! Ambrose and Rollins are down! KO punch to Reigns!
- NEW TAG TEAM CHAMPIONS!
- TRIPLE H IS PISSED!
- BIG SHOW TOTALLY DOESN'T HIGH-FIVE SOME GUY IN THE CROWD!


Overall RAW Thoughts: Eh, it was pretty good. The wrestling was okay and the storylines keep rolling along, but there's nothing especially interesting. I do love that we get the good guys coming out on top again. This storyline has definitely needed that.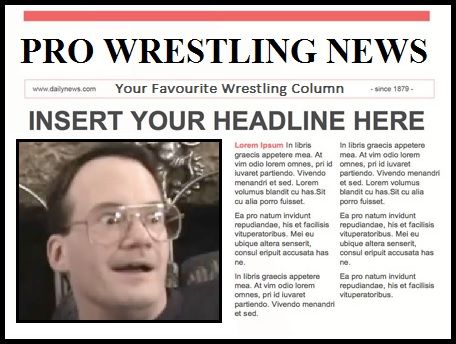 - Oh, great. Looks like TNA is going to be dumb enough to keep Hogan around. Eh, over the past few months I've stopped caring much about the show and I just watch every week (for the most part) by checking out the clips on the TNA Youtube channel. The best part about this story is Hogan apparently reaching out to WWE only to be offered so little that TNA was actually able to outbid WWE. I think that shows how far his stock has fallen.

- Low Ki announced via Twitter that he's retiring. Didn't he just do that last month? Apparently this time it's because he's upset that All Japan isn't covering medical expenses. Sounds like a crybaby. If he wasn't such a bridge-burning dick he wouldn't be in such a position. He was great, but he's always had the potential to be so much more. He'll always just be a case of "what could have been".

- There may or may not be heat on that redheaded chick from Total Divas. It's also possible that there may not may or may not be heat on that redheaded chick from Total Divas. But maybe not. Or maybe.

- Vince McMahon is allegedly freaked out that there might be a power outage at WrestleMania, since they're holding it in the same building that housed the Superbowl last year. You may remember that there was a power outage that night. Vince is now apparently shitting his old man panties after the slight outage at Battleground. Or somebody made up the news because it's convenient.

- Wrestling powercouple Magnus and Mickie James broke up. I really thought those kids would make it, too.

- Taryn Terrell announced her pregnancy over the weekend. Clearly, just like all TNA stars, she's trying to leech some heat off of Trish Stratus' recent childbirth. Typical TNA. She's probably not even pregnant.

- Just a note on ROH... I just finished watching the entire tournament for the World Title as it played out on their TV show. Excellent, excellent production. The wrestling was very good and they made it feel incredibly important, as though I would be a fool to miss any of it. Great video packages, great hype and great booking all the way through. Now the important thing is the follow up. Can they keep the momentum going or will they just continue treading along being just okay booking-wise with the occasional spectacular match?





New England Frontier Wrestling
AR Fox v. Anthony Stone || NEFW Cruel Summer 3 - August 3, 2013
From Barry Murphy:
"This was a fun match, that was just hurt by a weak crowd. Stone seemed to run out of steam at the end a little bit, as things weren't looking as smooth as they were early on – but there was some fun sequences in here."
For more, please visit FreeProWrestling.com



Bound For Glory is this weekend, right? Okay then.

Bully Ray v. AJ Styles: They seem to be taking the road of AJ being the top guy battling against Dixie Carter, the evil authority figure. I bet we see Hogan turn heel some time soon as well and join forces with her, because TNA. Match will be very good but the storyline leading up to it, much like many obvious angles, was completely bungled. It could have been very linear and straightforward with AJ joining forces with MEM to take down Aces & Eights, culminating with the big showdowns and final blowoff at Bound For Glory. Now Ray is essentially by himself. Granted the club falling apart all around him as he heads toward the most important match of his career is an interesting idea, but it's been done poorly and I wonder if they even realize that's what they've done.

Sting v. Magnus: I actually really like the idea of this match. With the Aces&8s/Mafia blowoff not set to happen any more (I wonder if Kurt's rehab screwed up the original plan?), Magnus beginning to doubt himself only to be called out by Sting and be challenged to the biggest match of his life on the biggest PPV of the year is good stuff. I'm looking forward to this one and I am interested in where they take Magnus from here.

Bobby Roode v. Kurt Angle: Kinda random, really. It's a rematch from 2 years ago at BFG and I have no clue as to whether or not they've mentioned that, or if it even matters. Maybe Roode gets his win back and they start building him up as a legit star again instead of a comedy act.

Ultimate X - Manik v. Aries v. Sabin v. Hardy v. Joe: Should be fairly awesome. It's a shame that Aries and Joe have to get stuck in a schmozz like this, but if they intend to rebuild the division these 5 guys (plus Kenny King) are not a bad group to build it around.

ODB v. Gail Kim v. Brooke: When did they decide ODB was going to wrestle again, and when did she win the belt? Is she still married to Eric Young or did he and Joseph Park get gay married?

Tag Title Stuff: Man, the TNA tag division is pitiful right now. What happened? I bet Chavo and Hernandez win the belts, just because it makes the least sense and people will care the least.

I think that's all of it. See ya next week for Hell in a Cell predictions! And maybe a BFG review if I care enough to try to watch it!


- Nicholas A. Marsico
comments powered by