SPOTLIGHTS
Wrestling's 4Rs 10.18.13: WWE Raw & ROH TV Reviewed
Posted by Jack Stevenson on 10.18.2013

Randy Orton tried to intimidate Shawn Michaels, Cody Rhodes & Goldust defeated the Shield to win the tag team titles and more! Wrestling's 4Rs breaks down the Right, the wRong & the Ridiculous of WWE Raw and ROH TV!


How the 4Rs of wRestling Work!
Here is a quick explanation of the 4R's. The column will run TWO times a week. We will group our feelings on the shows in various categories: The Right, the wRong and the Ridiculous. The Right is stuff that worked very well: a great promo, a great match and so on. PuRgatoRy is a section between the right and wrong. It shows equal traits from both sides that cannot be ignored and need discussed. It is not a bad place per say, as things can get remedied or go the wrong way the very next week. The wRong is what it sounds like: bad matches, bad or boring promos and so on. The Ridiculous is stuff that had no right on TV: Stupid angles and so on. And there is always a possibility of a 5th R, which is as bad as they come. This column is supposed to be analytical, and at the right time very critical of the shows, it was the whole reason it was created. This is not a "mark" column, nor a "smark" column, our goal is to analyze the show from many different fronts, reward the good and call out the bad. We will not apologize for our opinions, they are as they are, whether positive or negative.
---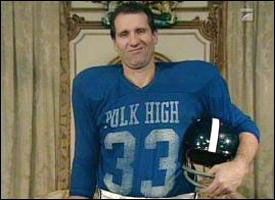 Let's rock…
By: Shawn S. Lealos
ROH Television 10.12.13:
QUICK RESULTS:
Adam Page def. ACH

Roderick Strong def. Mike Mondo

Outlaw Inc. def. Marshall Law

Matt Taven def. Jay Lethal (TV title match)



THE RIGHT:
Adam Page defeated ACH - This match saw Page beat the popular ACH and that was the 100% correct decision. I understand why fans love ACH because he is the flippy-floppy high risk wrestler that is always the most popular. However, when watching this match, I saw two very different wrestlers. Page is just as innovative as ACH but there is one big difference between them. ACH does nothing but go for the high risk aerial moves that gets the crowd on their feet – and he hit at least two incredible moves in this match. However, Adam Page actually uses ring psychology to pull off his innovative moves. That is why the match between Silas Young and Adam Page was so great a couple of months ago – the two wrestlers were trying to work out how to beat the other. In this match, it seemed like Page was trying to work on counters and used moves to set up other moves. ACH did that on occasion, but it seemed he was more interested in doing flips than trying to win the match. I see big things in store for both men, but at this point in time, Adam Page is a more complete wrestler and ACH needs to learn to tone it down some because limiting his show off moves will make his big moves seem more exciting when he pulls them out.

Michael Elgin cuts his first good promo - For the last two years, Michael Elgin has earned his name as one of the best power wrestlers in Ring of Honor, but along the way he either had Truth Martini speaking for him or he cut minimalist promos that never really impressed. Finally, on this show, he cut a good promo. Nigel McGuiness was in the ring and told the crowd how he was proud of the world title tournament and embarrassed at the way Adam Cole acted after the match when he superkicked Jay Briscoe in the head. He then set up an eight man tag team match for Glory by Honor that sees all four champions on one team and the top contenders on the other team led by Michael Elgin. That brought out Briscoe who was angry that he is not in it. When McGuiness said he was injured, Jay said he would be medically cleared five days before the event and that he is the real world champion because he was never beaten for the title. That brought out Elgin. That is when Elgin told Jay that he never got his title shot when he was the #1 contender and that he did everything in his career without a brother watching his back like Jay did (nice line). He then said he was tired of fighting for Nigel's ideas of honor and was now just fighting for his own ideas of honor and that if Jay thought he was the real world champion and Cole thought he was the world champion, then Elgin considers himself the uncrowned world champion. With Jay Briscoe a good promo man (and he was good in this segment too), Elgin really shined here.

Outlaw Inc. - OK, I like Outlaw Inc. They broke RD Evans finger at Death Before Dishonor and on this show they broke another one. After the match, Eddie Kingston cut a promo about cleaning up Ring of Honor, taking care of the lollipops (suckers) in the back, and then he challenged reDRagon to come out to the ring and refused to leave until they did. Nigel mentioned that reDRagon weren't even in the building. These guys are fun to watch, they are unpredictable and are someone that I haven't seen in Ring of Honor in a long time. Plus, Homicide looks happier than I have seen him in a long time. This is a solid addition to ROH.

Matt Taven proves himself - I am one of the people who can't figure out what Ring of Honor is doing with Jay Lethal. Next to Roderick Strong, he is the most talented wrestler who has the least direction to his career in the company at this time. However, in this match, the entire purpose was proving that Matt Taven is a star – and it worked. Jay Lethal did everything he needed to do, including flopping when the referee's back was turned and blaming Truth Martini and the Hooplah Hotties, getting them ejected at the start of the match. That made this one-on-one and Matt Taven won cleanly in a great reversal into The Climax, which is a great finishing move. Taven won without outside interference and without cheating against one of the best wrestlers in Ring of Honor. There may be no direction right now for Lethal but Taven is becoming a star.



PURGATORY:
Roderick Strong Promo - After Strong beat Mike Mondo, he grabbed a mic and cut a promo. Basically, the only reason for the promo was to remind people that he has been in Ring of Honor for 10 years, has held all three titles, was part of the "greatest faction in ROH history" in Generation Next, he is the most consistently great performer in the company and that he wants to be known from now on as "Mr. Ring of Honor." He is right on all counts, but that was all the promo was about. I was thinking during his match about how great he is in the ring and realized that there isn't a story for him at all and hasn't been since he left the House of Truth.



THE WRONG:
Eight-man tag announced for Glory by Honor - I talked about how great the promos were in the announcement concerning this eight-man champions vs. all-stars tag team match, but I want to complain now about the match taking place at all. I know there have been some amazing eight-man matched in ROH past, but I don't like the idea of all four champions taking place in an eight-man match at a major event, even if it does have a 2-hour time limit that Nigel said. This means there are no titles on the line at all for the entire card and that makes it hard to justify unless they bring in some major special talent to add to the card itself. I don't care if the match lasts over an hour, no title matches is never a good thing for a major card.

Roderick Strong vs. Mike Mondo - I never liked Mike Mondo's character but think he is really pretty good in the ring when it comes to the ROH style. He looks better than ever now, with a buzzed hair cut and a more full physique (Yoga). Against Roderick, this should have been a great match. It was good and hard fought, but it was simply a by-the-books match and offered nothing special or memorable. These two went out and fought and Roderick won with a powerbomb and it was over. Very disappointing from two guys who should have pulled out at least one or two "special moments" in the match.

Jay Lethal - Look, Lethal is one of the best wrestlers in the company, yet outside of his TV title run, which came right after he returned to ROH, he has done nothing. He got close to winning the world title from Kevin Steen and had a great feud there, but it ended up in nothing. Now, he can't even win the TV title. My biggest problem here is that Lethal has one of the worst offenses in ROH. He is good and he can have great matches, he has proven that. However, his signature moves – the Lethal Injection and the Hail to the King elbow drop take too long to set up. His Lethal Injection is getting blocked almost every time he does it lately. While the Lethal Combination is still awesome, his matches are becoming too predictable and generic. This isn't the WWE or TNA. Lethal needs to find what made him so great the first time he was in ROH and stop wrestling boring matches if he wants to stay over in this company.



THE RIDICULOUS:
NOTHING




The 411


After 2 weeks of replaying the main events at Death Before Dishonor, they are back to regular shows once again. The episode had some nice moments, like Matt Taven's big win, Outlaw Inc's appearance and the great Michael Elgin promo, but it was also pretty forgettable. None of the matches were GREAT, although the booking was solid. This was a decent show but it is nothing you need to worry about if you missed it.

Show Rating: 6.0

As a reminder, I will be going by the 411 scale…

0 - 0.9: Torture
1 - 1.9: Extremely Horrendous
2 - 2.9: Very Bad
3 - 3.9: Bad
4 - 4.9: Poor
5 - 5.9: Not So Good
6 - 6.9: Average
7 - 7.9: Good
8 - 8.9:Very Good
9 - 9.9: Amazing
10: Virtually Perfect





---
By: Jack Stevenson
Raw 10.14.13:
QUICK MATCH RESULTS:
Randy Orton d. The Miz

Fandango d. Santino Marella

Los Matadores d. 3MB

Ryback d. R-Truth

The Real Americans d. Tons of Funk

Alberto Del Rio d. Daniel Bryan

Cody Rhodes & Goldust d. The Shield to win the WWE Tag Team Championships


THE RIGHT:
Triple H is an extremely angry man: While The Authority vs. Assorted Guys storyline has lost its mojo since Night of Champions, Triple H is still excelling in his role as the despicable COO, and I thought his promo tonight was particularly good. While there wasn't anything revelatory beyond his "FUCK YOU!" (not an actual quote) to the WWE universe, his delivery made it more compelling that it should have been- he portrays intensity far more convincingly than the days where he would quiver with rage in the face of injustice, and he's still got the physique and the reputation to be genuinely frightening when he threatens people. The transition from "I'm just doing what's best for business" to "fuck y'all, I'm doing what's best for me now" (again, not an actual quote) feels right. This was good all round.

Beat the Clock: Beat the Clock is one of the best concepts WWE has- it isn't over-used, it's a great creator of tension, and it usually leads to a couple of decent matches. It delivered again tonight, and gave the Punk-Heyman Guys rivalry one of its strongest outings in recent weeks. While neither match was spectacular, they both had value- R-Truth gleefully running away from Ryback was a fun idea, and the Punk-Axel match had suitable drama as the clock ticked down. It should be interesting to see Punk and Heyman caged together inside the cell.

Tons of Funk vs. The Real Americans: Once every couple of weeks the Real Americans go out, cut loose, and have a terrific little tag match. This was one of those weeks. Credit to Tons of Funk though, who looked impressive and certainly weren't carried to any significant extent. The finishing stretch was wild and had some hot near falls and was just good fun. On the downside, Antonio Cesaro's giant swing on Sweet T was incredibly disappointing. Three rotations, Antonio? Really?

Daniel Bryan vs. Alberto Del Rio: This went on a long time for such a deflating finish, but I can't complain about the body of the match, it was as good as you'd expect from these two. There were some typically slick sequences and it was well structured- I was buying each of Bryan's mini comebacks before Del Rio cut him down again. It's just dawned on me that good old Alberto is using the tilt a whirl backbreaker as a signature, which is great news because the tilt a whirl backbreaker is like my favorite wrestling move. Sadly the finish was shit. I don't see why they can't pay off the previous fifteen minutes of drama they've created with an actual conclusion to the match, and then move on to their "WON'T SOMEBODY PLEASE THINK OF THE BELLA TWINS" thing.

All Rhodes lead to Cody and Goldust winning the WWE Tag Team Championships: I was really looking forward to this, it's fantastic to see a tag team championship match between two regular tag teams headlining Raw for the first time in forever (Triple H is a great great man), I like both teams a lot, and all reports suggested this was one of the best matches on Raw this year. In the end, it wasn't quite as good as I'd hoped- it started out very slowly and flatly, and I spent most of that portion trying to rationalize to myself why the two teams were meekly obeying traditional tag rules when it was a No-DQ match, and why Dean Ambrose was so reluctant to get involved. In the end, I was able to come up with some reasons (both sides thought that Tornado rules wouldn't work in their favor, and Ambrose wanted to see if his stable-mates could pick up a more impressive, 'clean' victory first), and the match heated up a lot and turned into a very worthy main event. The Big Show's interference drew a huge pop and was very well executed, Rhodes and Goldust's win felt like the biggest tag title change in a loooooooong time, and Triple H seemed so legitimately angry at the finish. Despite all this, I still wouldn't call it much more than a good, solid main event, but that doesn't mean there's anything wrong with a good, solid main event.

Random Rights



I quite liked the way Randy Orton turned on his hometown in the opening promo- for a little while I thought he was just going to go along with the positive crowd reaction, and then he was all "THESE PEOPLE AREN'T SMART!" It made me chuckle and turned the fans against him effectively.

Xavier Woods' petition to re-instate the Big Show led to some funny moments on commentary. JBL's exasperated "WHO IS XAVIER WOODS? WHAT KIND OF NAME IS THAT?" outburst was fantastic, as was Michael Cole pointing out he should really know, being NXT General Manager and all.

I like the idea that, if she gets some free-time during the show, Stephanie McMahon likes nothing more than to watch Triple H matches.




puRgatoRy:
HBK vs. RKO, OMG WTFI have reservations about Shawn Michaels being drafted into the Hell in a Cell match as Special Referee- as I mentioned last week, it seems like they're trying to hide the problems of this directionless storyline with Michaels saying "HB-Shizzle", which I guess is a thing now. I don't see any positive outcome here- if Michaels has a relatively uneventful Hell in a Cell and leaves the storyline his participation will have been pointless, but equally I don't think he can contribute much in the long term to either side in a non wrestling role. But hey, he's Shawn Michaels, and he can still provide some entertainment. His back and forth with Orton was decent, as was the RKO/Sweet Chin Music spot. I guess at the very least Shawn's involvement distinguishes the Bryan-Orton match from the many others they've had in some way. Still, I'm kind of luke-warm to all of this.


THE WRONG:
Randy Orton vs. The Miz: I do not remember anything that happened in this match apart from the Wyatt Family costing Miz the match. The Wyatts have been cutting vague, cryptic promos for months now, and I'd rather like it if they did something substantial.

Brie Bella vs. Tamina: According to Dave Meltzer, WWE officials were confused as to why Brie Bella didn't receive much sympathy for her beatdown at the hands of Tamina. Gee, WWE officials, I don't know, maybe it's because you treat all your women like shit and teach the fans that nothing they do in the ring ever matters?

Random Wrongs:



I do wish WWE wouldn't try and turn guys against their hometowns. Orton's heelwork on the night was good, but I think different places having different atmospheres is a really cool thing that would improve the homogenous presentation of WWE shows.


Is this the third straight week Los Matadores have been up against 3MB? No wonder they're not over.


JBL was right about the Daniel Bryan-Alberto Del Rio 'conspiracy.' I think on their day Layfield, Cole, and even sometimes Lawler can all be pretty good, but when they just pick up on the most insignificant things to further their face/heel agendas, it gets rather annoying.





THE RIDICULOUS:
NOTHING




The 411:


This was a definite improvement on the last couple of weeks. The first hour or so was tedious and left me fearing another long, hard episode to get through, but pretty much everything from the Beat the Clock challenge onwards had something of value, and in Bryan-Del Rio and Rhodes Family-Shield there were two very good matches. Nothing unmissable, but almost entirely watchable.

Show Rating: 6.0


As a reminder, I will be going by the 411 scale…

0 - 0.9: Torture
1 - 1.9: Extremely Horrendous
2 - 2.9: Very Bad
3 - 3.9: Bad
4 - 4.9: Poor
5 - 5.9: Not So Good
6 - 6.9: Average
7 - 7.9: Good
8 - 8.9:Very Good
9 - 9.9: Amazing
10: Virtually Perfect




---
The 829th edition is over…

CM Punk + Green/White/Red/Black Ranger = BUYZ – BOOK IT WWE


Have you checked out the Csonka Podcasting Network? If you haven't, you should We run anywhere from 15-20 shows a month, discussing pro wrestling, the world of MMA, the NBA, general sports, popular TV series of the past, bad movies, battle rap, interviews, MMA & Wrestling conference calls and more! Around 10 different personalities take part in the various shows, which all have a different feel; so you'll likely find something you like. All of the broadcasts are free, so go ahead and give a show a try and share the link with your friends on the Twitter Machine and other social media outlets! Running since May of 2011, there are currently over 400 shows in the archive for you to listen to.



Your heart is free. Have the courage to follow it…TO CSONKA'S TWITTER!

http://www.twitter.com/411wrestling
http://www.twitter.com/411moviestv
http://www.twitter.com/411music
http://www.twitter.com/411games
http://www.twitter.com/411mma
comments powered by