SPOTLIGHTS
The Wrestling News Experience 10.21.13
Posted by Stephen Randle on 10.21.2013

A preview of tonight's Raw including Randy Orton's contract signing with Daniel Bryan, plus news and thoughts on the results from last night's Bound for Glory, WWE backing away from smaller indy workers and more!

Monday, October 21st, 2013

From 411Mania's Canadian offices in Kitchener, Ontario, Canada, this is The Wrestling News Experience, with Stephen Randle!



World Series 2014: I'm Rooting For The Meteor

Good morning, everyone, and welcome to the Experience. I am Stephen Randle, and let's just say, you don't want whatever it was that I had last week. Final tally: two missed columns, two cancelled podcasts, one time sent home from work because everyone was afraid I might collapse and die, which would be a safety hazard, and approximately seventeen hours of sleep over eight days. But at least I managed to get the first coat of paint on the baby's room!

It looks like crap. Apparently you also shouldn't operate a paint brush when on medication.

Hey, I heard that TNA had a PPV last night. Apparently it was their biggest one of the year. Huh. Who knew. Well, I suppose someone might want to know the results, so let's get into that.




Larry had the live coverage.

Chris Sabin defeated former champion Manik, Jeff Hardy, Austin Aries, and Samoa Joe in an Ultimate X Match to win the TNA X Division Championship

Well, if you want to try and rebuild the division, moving Hardy, Aries, and Joe back into it certainly wouldn't be the worst way to do it.

The Bro-Mans (Robbie E and Jessie Godderz) defeated James Storm and Gunner to win the TNA Tag Team Championships (Jessie pinned Storm, Hart Attack)

Gail Kim defeated former champion ODB and Brooke Tessmacher in a Triple Threat Match to win the TNA Knockouts Championship (Kim pinned Brooke, powerbomb)

Hey, look, it's another reset button with all-new champions! Well, except the TV title, because that disappeared into the ethers with Abyss.

Bobby Roode defeated Kurt Angle (pinfall, um…exhaustion?)

Ethan Carter III defeated a jobber in a match that some poor fools paid to see (pinfall, bulldog driver)

Magnus defeated Sting (submission, Texas Cloverleaf)

Hey, how many times has Magnus turned in the past year or so?

AJ Styles defeated Bully Ray to win the TNA World Heavyweight Championship (pinfall, Spiral Tap)

Well, at least this year TNA actually did the ending that made sense. Of course, last year they had a much better build, while this year they stumbled drunkenly to the finish line like some sort of directionless hobo. And hey, they stuck to the stipulation from last year, as Styles never got a title shot all of 2013 until this one.




Last week, cracks continued to appear in the façade of the Triple H Facgime, as an attempt to punish newly re-instated Cody Rhodes and Goldust ended with new tag team champions, in addition to a new security risk; apparently a fired Big Show can still find ways to gain access to the arena. Frankly, would you want to be the one who tries to stop him?

But Triple H can still have his cake if Randy Orton emerges from Hell in a Cell as WWE Champion and Face of This Business, so one would imagine that he'll bend his energies this week to helping Orton make sure Daniel Bryan enters the Cell match at some sort of disadvantage. Plus, he does have his best friend in the entire world refereeing the match, maybe he could lean on that guy a little. Whatever the case, there'll be a contract signing tonight, so at least something will go down there.

And John Cena will be back to beat Alberto Del Rio for the World Title at Hell in a Cell, so there will probably be more videos about how awesome and swell and tough and dedicated he is. Set your DVRs…so you can fast forward.

Meanwhile, CM Punk named his match for Hell in a Cell, pitting himself against Ryback and Paul Heyman, inside Hell in a Cell. And despite having no friends at all, he somehow managed to win Big E Langston to his cause, which will probably ensure Curtis Axel is otherwise occupied, and also maybe a tag match tonight?

Plus, AJ Lee continues to be a better face than Brie Bella, Antonio Cesaro looks to swing somebody for a really long time, and Bray Wyatt looks to deliver us from The Miz, tonight on Raw!


Off The Road Again

It seems almost ridiculous to be talking about a company at its lowest point when it just aired its biggest PPV of the entire year, but this is TNA, and ridiculous is its stock in trade, so here we go.

It is essentially official, TNA is returning to Orlando in November to tape six episodes of Impact in their old stomping grounds, which will pretty much run out the year for the promotion's televised wrestling, and revert the company from a touring promotion to its old, stationary position, deep in the heart of Florida, with occasional ventures outside. While the idea of running house shows was a good one, as it could have potentially provided a new revenue stream and freshened up the increasingly stale atmosphere of the Impact tapings, the fact of the matter is that TNA wildly misinterpreted the strength of their presence outside of a few locations, and photos circulating the Internet showed arenas barely a quarter full, if that, for various TNA shows. At this point, TNA needed to make the decision that would stop them from hemorrhaging money, or at least slow the torrent by a noticeable amount.



Yes, this is in fact a crowd shot from Bound For Glory last night. And you thought WWE was worried about WrestleMania' VIII's ticket sales

Of course, at this point it is typical to remind people that the idea to take TNA on the road was the brainchild of Hogan and Bischoff, a pairing who have promised much but delivered little, all while being paid significantly more than at least 95% of the TNA active roster, possibly put together. Hogan was not officially under contract as of early October, but after reportedly getting massively lowballed by WWE (and possibly laughed out of the room), his TNA return is apparently only a matter of time. That's a pretty good deal for a guy who actually can't do anything except act in a non-wrestling role, and, apparently, come up with ideas that cost TNA gobs of money.

I would suspect that the reason why TNA is taping a whopping six weeks of TV in such a short period of time is because that would run them through the Christmas season, when nobody's watching even WWE, who also runs taped, often non-storyline shows, and we'll see a more accurate taping schedule in 2014. And while this all has to be a disappointment in terms of growing the TNA brand, if they wanted to continue as a promotion in any form, it was pretty much necessary for them to go back to what had been, if not entirely working, at least allowing them to survive. However, I also would have to think that it's fair to say that TNA is as close to folding as a promotion as it has been since the days before Panda Energy purchased it and managed to find a TV channel willing to air Impact. If they don't find something to turn things around, however, it's not out of the realm of possibility that by the end of next year, we could realistically be seeing the end of TNA.


You Must Be This Tall To Ride

So, news out of somewhere has suggested that WWE has decided that they are just plum full up of smaller-than-average wrestlers, and they won't be hiring any more in the future, thanks for asking. Interesting timing for this news, given the guy who has main-evented four straight PPVs is a good six inches shorter than…well, me, for starters, and there's that other guy driving their other hot main event angle who doesn't exactly tower over the fat, out-of-shape former manager he's trying to destroy. Oh, plus that tiny little Canadian guy who's taking NXT by storm and looks to be their next big main roster debut any day now. Big guys, that's what they need. It's the land of the giants, WWE, and just because slightly smaller guys have been some of their best wrestlers (and champions) in the company's history, it doesn't change the fact that wrestling is all about gigantic men who are all pumped up with…entirely legal supplements and workout regimes...yes…

You know, maybe I'm crazy, but something about this seems awfully familiar. Something from the early 2000's, back in those wild days where Johnny Ace roamed the halls as VP of Talent Relations, and a strange policy rumour made its way out into the general public. Maybe if I think hard enough I can recall what came out of it. Hmmm…



6'9", 305 lbs

…wait, something's coming to me…



6'8", 307 lbs

…some sort of reason why hiring policies like this are bad ideas that failed horribly in the past…



6'11", 340 lbs

…nope, I have no idea why putting size restrictions on the guys you hire could be a horribly shortsighted and generally useless concept that already contributed to one of WWE's worst periods of the past fifteen years or so. It just seems to me that it would be a better idea to just hire the best people available, regardless of size. Insane, I know.


HOT: Goldust

It's got to be something about the gold paint, because the elder Rhodes brother has been bringing it, not just during this latest return, but every time WWE puts out the call for him to suit up and get in the ring. He might actually be a good wrestler, who knew?


NOT: TNA

In all seriousness, there shouldn't be this much apathy about any wrestling company on the weekend where they put on their biggest show of the entire year. A bad wrestling company can survive longer than most people think, but a company nobody cares about…


HOT: Big E Langston

Apparently things do happen on Smackdown, as Big E took a little offense at Paul Heyman's words, and decided to see what it feels like to be a face. People who haven't seen Big E on NXT might be surprised if he's allowed to play the same face persona, it turns out the big man isn't exactly the strong, silent type.


NOT: The Shield

The tag titles are out of their hands, and as forces continue to array against them and The Authority, things look bleak for the three guys who are going to end up on the front lines against the oncoming assault.


HOT: The Big Show

He can enter any arena in the world and punch whomever he wants, apparently. He should have gotten fired years ago. Bet he feels silly for all that time he wasted crying now.


NOT: Brie Bella

Apparently WWE can't figure out why nobody cares about Brie Bella as a face against AJ Lee. Have they even stopped to consider the fact that AJ Lee is awesome? Because that has a lot to do with it. Also, Brie Bella is a terrible face. But mostly the AJ Lee is awesome stuff.


HOT: El Torito

The fact that JBL insists that he's a real bull every time he's mentioned is pretty much the only redeeming thing about Los Matadores. Well, that and we might have enough tag teams to have one hell of a Survivor Series match if they actually dared.


NOT: Alberto Del Rio

Poor Alberto, running out the string until Cena takes the belt away from him. When Vickie Guerrero and Damien Sandow are scoring points on you, you're the lamest of lame duck heel champions.


HOT: Sami Zayn

It's shocking, but people are actually thrilled that Zayn lost his NXT Title match against Bo Dallas this past week, because it could be a sign that he won't be stuck in developmental much longer. Well, now that they have a (admittedly weak) way to explain away the "Ole" chants, they're pretty much out of excuses.


NOT: The Miz

It's okay, Miz, just because your mini-feud with Orton featured you getting stomped repeatedly, the fans hate your face character, and you have a silly haircut, it could be worse. In fact, if I understand Bray Wyatt correctly, it's about to get a lot worse.




Inactive List as of 10.07.13

WWE

- Christian, out indefinitely as of September 2nd (concussion)
- Evan Bourne, out indefinitely as of March 19th, 2012 (foot)
- John Cena, out 4-6 months as of August 19th (torn triceps)
- Mark Henry, day-to-day as of September 1st (hamstring)
- Sheamus, out 4-6 months as of August 5th (torn labrum)

TNA

- Zema Ion, out indefinitely as of May 17th (appendectomy)

Transactions

- Brad Maddox, WWE, day-to-day as of October 18th Smackdown ("concussion")

- Bray Wyatt, WWE, day-to-day as of October 8th (shin)

- Ethan Carter III (Derek Bateman/Greg Marasciulo), TNA, made TNA return at Bound For Glory PPV

- Kurt Angle, TNA, returned to action on October 10th Impact



WWE Champion: STILL HELD IN ABEYANCE
- title vacated due to controversial finish at WWE Night of Champions PPV
- Next title match: Daniel Bryan vs Randy Orton, Hell in a Cell Match, Hell in a Cell PPV



World Heavyweight Champion: Alberto Del Rio
- 127 day reign, defeated Dolph Ziggler on June 17th (Payback PPV)
- Next title defense: vs John Cena, Hell in a Cell PPV



WWE Intercontinental Champion: Curtis Axel
- 127 day reign, defeated former champion Wade Barrett and The Miz in a Triple Threat Match on June 16th (Payback PPV)



WWE United States Champion: Dean Ambrose
- 155 day reign, defeated Kofi Kingston on May 19th (Extreme Rules PPV)



**NEW** WWE Tag Team Champions: Cody Rhodes and Goldust
- 7 day reign, defeated The Shield on October 14th (Raw)



WWE Divas' Champion: AJ Lee
- 127 day reign, defeated Kaitlyn on June 16th (Payback PPV)



WWE NXT Champion: Bo Dallas
- 131 day reign, defeated Big E Langston on June 5th (NXT)



WWE NXT Tag Team Champions: The Ascension
- 19 day reign, defeated Corey Graves and Adrian Neville on October 2nd NXT



WWE NXT Women's Champion: Paige
- 89 day reign, defeated Emma on July 24th NXT to become inaugural Champion

NOTE: NXT Title reigns only count what has aired on TV, not when changes occur at tapings.




TNA Heavyweight Champion: Bully Ray
- 67 day reign, defeated Chris Sabin in a Steel Cage Match on August 15th Hardcore Justice Impact



**NEW** TNA World Tag Team Champions: The Bro-Mans
- 1 day reign, defeated James Storm and Gunner on October 20th (Bound For Glory PPV)



**NEW** TNA X-Division Champion: Chris Sabin
- 1 day reign, defeated former champion Manik, Jeff Hardy, Samoa Joe, and Austin Aries in an Ultimate X Match on October 20th (Bound For Glory PPV)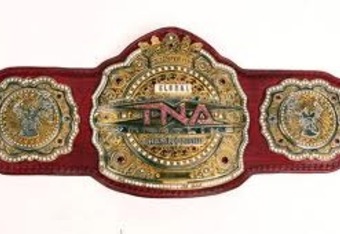 TNA Television Champion: Abyss
- 141 day reign, defeated Devon on June 2nd (Slammiversary PPV)



**NEW** TNA Knockouts Champion: Gail Kim
- 1 day reign, defeated former champion ODB and Brooke Tessmacher in a Triple Threat Match on October 20th (Bound For Glory PPV)




Acero has The Wrestling 5&1.

Schroeder has WWE RPI Rankings.

Harder has The Professional 3.

Dino has Smart Marks.

Daniels has The Ten Count.






One Piece: Pirate Warriors 2 **COMING SOON**
Stealth, Inc.
The Last of Us
Call of Juarez: Gunslinger
Marvel Heroes
Hakuoki: Warriors of the Shinsengumi
Far Cry 3: Blood Dragon
Dragon Fantasy: Book One
Guacamelee!
BioShock Infinite
Dead or Alive 5 Plus
Generation of Chaos 6: Pandora's Reflection
Rocketbirds: Hardboiled Chicken
Ni No Kuni: Wrath of the White Witch
Earth Defense Force 2017 Portable




411 will have live coverage of Raw tonight starting at 8 pm EDT.

From our promotional department, I've been informed that if you really do like 411Mania and all it provides, or even just me (and really, who doesn't like me), don't forget to bookmark the site in your browser or make 411 your homepage, and tell all your friends about how awesome 411 is.

And don't forget, you can follow all of the everyday goings on in 411 on Twitter.

Stephen's Twitter
http://www.twitter.com/411mania
http://www.twitter.com/411wrestling
http://www.twitter.com/411moviestv
http://www.twitter.com/411music
http://www.twitter.com/411games
http://www.twitter.com/411mma

That's our show, I will be back next week. Also, don't forget Co-op Multiplayer this Tuesday at midnight EDT on Spreaker.com, 4PC in the Games Zone on Wednesday, and the TWNE After Dark podcast on Wednesday, airing live at around 11 pm EDT on Spreaker.com, posted on 411 shortly thereafter.

Here it is, your Moment of Buddy.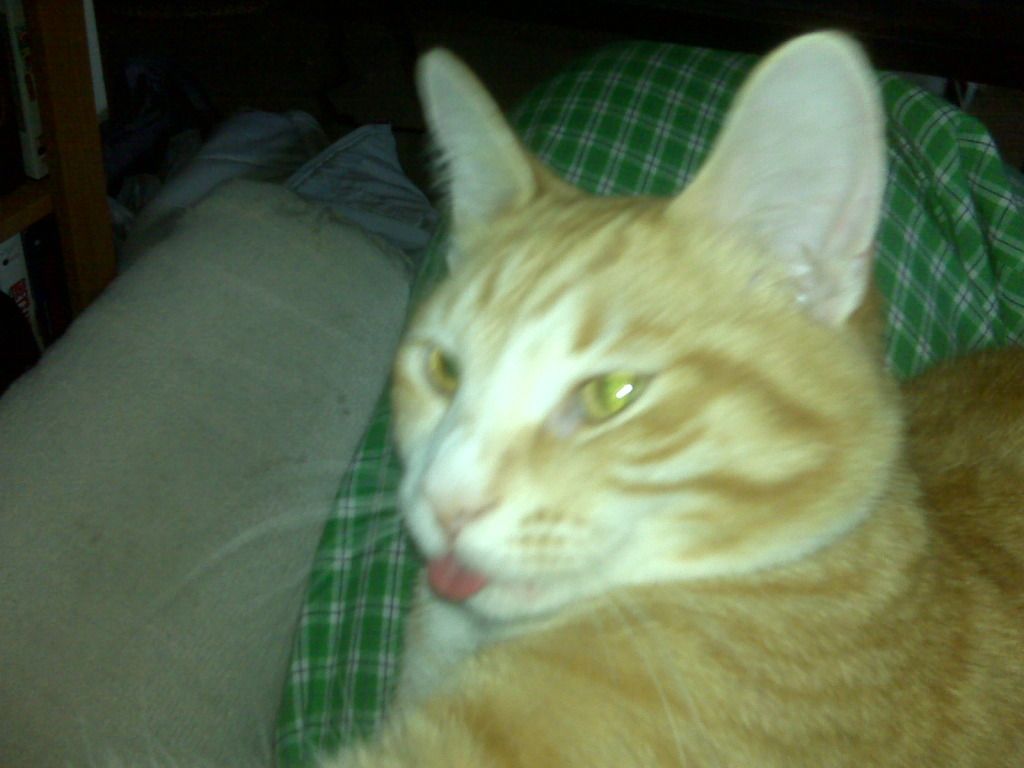 Buddy Did Not Get Sick
His Week Was Fine.




Have a good one, always be a fan.
comments powered by