SPOTLIGHTS
411 Fact or Fiction 10.24.13: Hell in a Cell, Bound For Glory, Big E Langston, More
Posted by Larry Csonka on 10.24.2013

Will John Cena win the World Title at Hell in a Cell? Did the events of Bound for Glory get us more interested in TNA? Will the WWE Network actually launch in 2014? 411's Jack Bramma and Jack Stevenson debate these topics and more!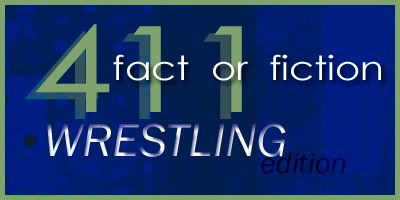 Welcome back to the latest edition of 411 Fact or Fiction, Wrestling Edition! It never seems to slow down these days; TNA is coming off of their Bound for Glory PPV while WWE is days away from the Hell in a Cell PPV! As always, there is a lot to discuss, so lets meet this week's competitors. Battling this week: first off it is video reviewer extraordinaire, Jack Bramma! He faces off with the man that writes the 4Rs of Raw each and every week, Jack Stevenson! Lets get to work…


Questions were sent out Monday.


Participants were told to expect wrestling-related questions.


1. You are excited for Sunday's WWE Hell in a Cell PPV.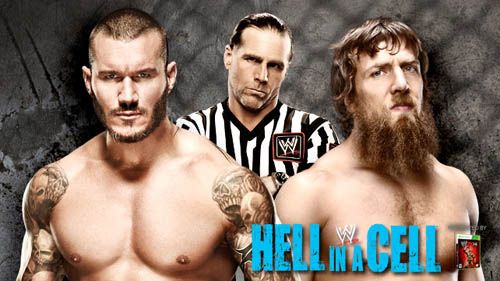 Jack Bramma: FICTION I'd say interested more than excited. It's hard to not be excited about DB/Orton in the cell with HBK as special guest referee and Shield/Rhodes/Usos, but with the WWE laying booking eggs in back-to-back PPVs, I'm shelfing my exciting until the morning after. Dragon and Orton just had two good, borderline great matches and that didn't save either Night of Champions or Battleground. The Shield and Rhodes just had probably the best possible match the two teams could have with the title switch on free TV two weeks ago. Adding the Usos to the mix doesn't scream must-see for me, so why pay for something they already gave away for free? On RAW, they kept playing up Orton's history in the cell against Sheamus, Cena, and Taker (though for some reason not Mark Henry) but while all were good, none were lights out. We already saw Punk/Ryback in the cell last year and the results were decent but hardly worth redoing and we've already seen Punk beat up Heyman at various points the last few months. Cena's return against ADR adds some intrigue and ADR is one of the best on the roster when given the opportunity and offense, but the best he and Cena managed before was a last man standing match that was notable more for its oddity (a collapsed ring and using the set) than for its classic quality two years ago at Vengeance. Either way, I wouldn't be surprised at a good show at all, but my optimism is tempered due to recent lackluster outings and dissatisfying endings.

Jack Stevenson: FICTION Not particularly, no, which is a shame because on paper it looks like it could be a pretty good show. If Orton and Bryan put on one of their better efforts, and maybe the tag title match gets time to develop, you've got two excellent matches right there, and I expect the other three to be respectable or at least short. But in spite of this, it's hard to shake the feeling that we've seen all this before- another Orton-Bryan match, another iteration of Punk-Heyman Guys, another meaningless Divas match, and I'd imagine a fairly formulaic outing for John Cena as well. It's the sort of card where if my finances were a little (well, a lot) better, or if the Daniel Bryan vs. Authority angle had kept its mojo, I might be tempted, but I'd imagine I'll be at best waiting for the DVD release this time round.

Score: 1 for 1


2. Following the events of the TNA Bound for Glory PPV, you have more interest in the TNA product.





Jack Bramma: FICTION I would love for TNA to turn it around or just to put on consistently entertaining shows, but every time I watch it seems that it's more of the same in a bad way. They roped me into Bound for Glory 2011 with the expectation of a Bobby Roode victory over Angle. Instead, it took 2 weeks for a heel turn and tag break up later to finally get the belt on them, but all was forgiven when that lead to the greatness that was heel Bobby Roode. They even pulled the trigger on Aries "cashing in" at Destination X and winning. But after Aries was turned prematurely to went under to Jeff Hardy, I lost interest again. They won me back over after releasing a Ken Burns miniseries to explain Bully Ray's reveal as leader of the Aces 'n' Eights at Lockdown but then put the belt on Sabin in another misstep. Despite having Aries/Roode and Kazarian/Daniels sitting right there to get another run with the tag belts, they kept them on Chavo and Hernandez way past their expiration date. I tuned back in for Hardcore Justice to see Tito and Rampage as the newest, hottest free agents for TNA. Suffice to say that I've checked in on TNA consistently over the last few years and given them plenty of honest chances and will probably again in the future, but with all of the apparently bleak financial news and then putting the belt back on AJ Styles and the tag belts on The BroMans, I am no more interested than I was the day before Bound for Glory

Jack Stevenson: FICTION I can't say I watched Bound for Glory, but in a truly superb display of journalistic spirit I did read the results. And, I don't now, it didn't seem actively bad. I'd go as far as to say Bully Ray-AJ Styles sounded quite good fun, and the Kurt Angle-Bobby Roode match seems to be getting some praise, even though to me it seems like one of the many Angle matches where everyone is like "man, what a classic, Kurt sure is the best of all time" and then you watch it and it just consists of finisher kick-outs and then you say "Kurt really isn't as great as people think" and everyone shouts at you. Anyway, Magnus beat Sting which initially caught my eye considering I like Magnus and that's a pretty big win, but apparently it wasn't as much a career defining match for my fellow country-man as it was one thrown together with a couple of weeks to spare. Also, some other matches happened. About once a year I give TNA a try because we get all the TV and PPVs for free here in Britain and I feel almost rude not at least trying to get invested considering how generous they are, but I never end up sticking with them, even during last summer when there was some pretty good wrestling and fun characters like Joseph Park. Bound for Glory seemed like just another PPV to me, which isn't going to be enough to capture my interest, especially when that's meant to be your biggest show of the year.

Score: 2 for 2


3. Randy Orton will walk out of the WWE Hell in a Cell PPV as the WWE Champion.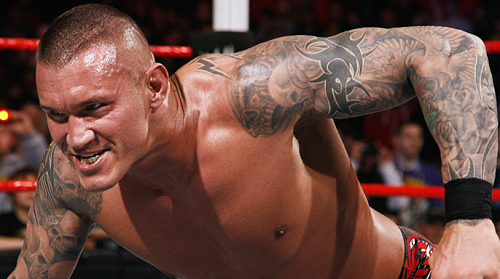 Jack Bramma: FICTION This is a precarious situation because while traditional wisdom would indicate that drawing out the chase with Dusty finishes would generate more heat on the heels, more buys from fans, and more interest in an eventual DB win, I'm not sure this time around. Screwing Luger out of the NWA belt several times through 88 and even into 90 only made him damaged goods and then the same thing happened again in WWF in 1994 and WCW through the late 90s. Winning it only after Flair left for greener pastures in 91 and again beating Hogan for it only for 5 days in 97 cemented Luger's status forever not as the guy, but as the back-up, just-in-case guy – the guy who can't win the big one and if he ever does, we know it'll be short-lived.

Since DB seemingly took over as the top babyface at Summerslam, I was on the fence whether or not DB's eventual chase (audience size aside) was closer to Stone Cold in 97 or Rock in 2000, but I think it's actually closer to Foley in 98/99. Unlike Rock, Austin, or even Luger, Dragon was never looked at as a potential franchise. He (Summerslam like Foley (Survivor Series) lost the belt in a screwjob due to a crooked ref in the late summer/early fall. The following month, the same happened after the apparent storybook ending was turned over on a technicality (Night of Champions to . One of the next battles would end mired in a non-finish (Battleground to St. Valentine's Day Massacre, though that's some fuzzy calendar work).

That leaves either heel interference to decide this one in Orton's favor with an HBK heel turn or return of Sheamus, Vince, Mark Henry, or maybe even Show himself AGAIN as heel like in the ladder match between Rock and Foley. Or this could be the climatic battle where good triumphs where Dragon finally gets the belt with some outside help from either HBK, Show, or possibly Cena pissed off at the injustice done in his time off like Austin helping Foley in the RAW title switch – even if that'll only last for a few weeks until it's taken away again so DB can join Foley as a three-time champ for less than a month total.

Jack Stevenson: FICTION Gah, I hate it when prediction questions come up, I'm so bad at them. :( Logic would appear to suggest that Bryan picks up the win though, since I think (hope) they won't drag this rivalry out any longer and traditionally fan-favorites win feuds, plus Bryan losing after all the insults he's received from Triple H about his championship credentials or lack of them would make him look so bad. So, let's go with fiction, and blame it on WWE booking if and when I'm wrong!

Score: 3 for 3


4. TNA planning to return to Universal Studios (possibly long term) is for the best.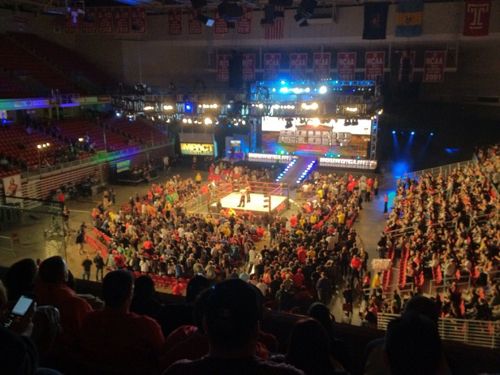 Jack Bramma: FACT The live shows in front of fresh crowds each week livened up the fans, the roster, and the product. But still TNA is stuck in neutral. For the last 20 years, every number 2 or number 3 promotion had the same dilemma – stay regional and on the internet or get a TV deal and break out the checkbook. WCW had too much of a checkbook for their own good; ECW had either money shortfalls and/or embezzlement and too niche of a demographic and lost all of their stars; ROH was bought by a TV company that just wanted syndicated programming and didn't care about wrestling or wrestlers and started pinching pennies in the wrong places and couldn't get the transition between DVD to TV to iPPV right; Chikara didn't have big enough of an audience and also lost talent. Given all that, TNA would seem to be in a perfect position: endless pockets, a deep and talented roster, a primetime TV deal with a network that has a national presence that wants them to succeed and loves them, etc. They don't have to choose between the rocks and the hard places that ECW, ROH, Chikara, hell even GCW and JCP had to. They have the Panda Energy checkbook and can stay right there in Florida dropping the huge overhead that going on the road necessitates while still continuing to get their product out to a large audience through Spike. While going on the road freshened up the product, TNA is not in a position to thrive, they first need to continue to survive.

Jack Stevenson: FACT I think it's commendable that TNA took a gamble by touring Impact around the country, and I think the wrestling world would be a more interesting one if more promotions followed their example in that respect. Clearly, though, it wasn't paying off for them, and a retreat to the Impact Zone is a wise move to try and secure their long-term financial future.

Score: 4 for 4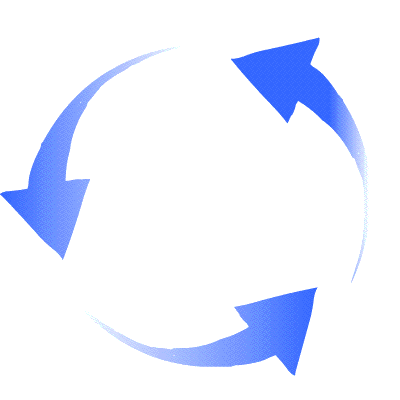 SWITCH!
5. John Cena will NOT win the world title at Hell in a Cell.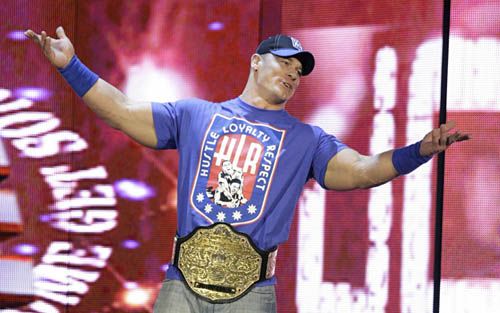 Jack Stevenson: FICTION It seems a very John Cena thing to do to win the World Heavyweight Championship in his first match back from injury. In fact, I think he perhaps has even done it before if I remember correctly? Regardless, unless someone unexpected runs in and costs him the match I can't see a way in which Del Rio could steal a victory here.

Jack Bramma: FICTION Cena took off a month in 2004 to film The Marine. When he returned, he beat Carlito for the US title in his first match back. In 2007 after holding the WWE strap for almost a year, Cena was forced to vacate after suffering a torn pec. He made a surprise return at the 2008 RR which he won. Later that year, Cena again was sidelined after a herniated disc in his neck. He was given a title shot in his first match back against Chris Jericho for the World Heavyweight Championship at Survivor Series. He won. Cena doesn't return to lose matches; he doesn't even return to win matches; he returns to win belts and the Royal Rumble.

Score: 5 for 5


6. Kurt Angle "turning down the TNA Hall of Fame" on PPV makes the entire thing look bush-league.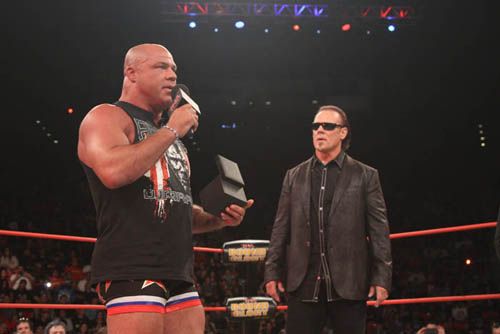 Jack Stevenson: FACT In fairness, I think even having a Hall of Fame when you've been around for such a short amount of time and made such a small impression as TNA is pretty bush-league, but it certainly doesn't help the reputation to have guys turn it down as a plot point.

Jack Bramma: FACT Honestly, I thought last year Kurt Angle should have been the first choice for the TNA HOF. I was fine with Sting being the first in but felt that Angle, Jeff Jarrett, or even AJ Styles were much bigger parts of the company's history and rise even if not stars on the level of Sting. After this news, maybe Angle took it a bit personally that they wanted Sting before him? Then again, it's just as likely that TNA offered it to Angle last year (before Sting) and he turned them down as well. For me though, this doesn't have anything to do with ruffled feathers. It has to do with the fact that at the end of the day, no matter how much of a worker he is throwing out feelers about the Olympics, UFC, Japan, etc. Kurt Angle wants to get one more shot at the big leagues and probably to retire and go into the WWE HOF. Sting has never wanted or taken Vince McMahon's money, so for him, the TNA Hall of Fame is a win-win and likely wouldn't hurt his future prospects for a WM payday with Taker if he wanted it anyway. Angle, on the other hand, is damaged goods. He was released from WWE under the pretense for getting a little RnR to take care of himself physically and mentally back in 2006. Angle repaid that courtesy by running to TNA to battle Samoa Joe for the next 6 months and badmouthing Vince and WWE every step of the way. 7 years later, rather than leverage, Angle has accumulated an arrest record and DWI's. Taking TNA's HOF offer would more or less seal Angle's fate and virtually guarantee him waiting even longer to get another shot at WWE if it ever happens. Still, if you're TNA, and one of your biggest stars ever doesn't want to be apart of your Hall of Fame likely because of considerations for a former employer, you're in an unenviable position.

Score: 6 for 6


7. You believe that the WWE Network will actually launch sometime in 2014.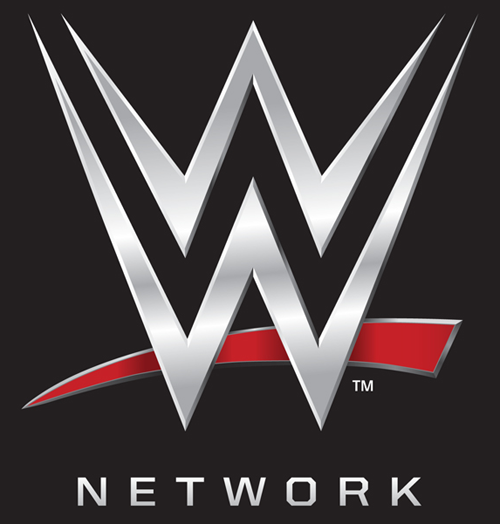 Jack Stevenson: FACT Who knows? I'm not entirely convinced the WWE Network isn't a collective hallucination we've all had. Still, WWE seem hopeful they will actually have it off the ground in 2014. That isn't hugely convincing, but hey, maybe they'll get it done. I will give this a fact so that I have awarded four facts and four fictions, which pleases me with its symmetry.

Jack Bramma: FICTION If it does, it'll be primarily an Internet or Netflix vehicle. WWE doesn't seem to have the network pull or corporate brand credibility to demand a-la-carte treatment. The potential subscribers are an issue, but not the biggest issue. The biggest is finding enough cable and/or satellite providers that want to work with them to make it economically viable for everyone involved and I don't think we're there yet and won't be within a year's time.

Score: 6 for 7


8. Big E. Langston will be a success as a babyface.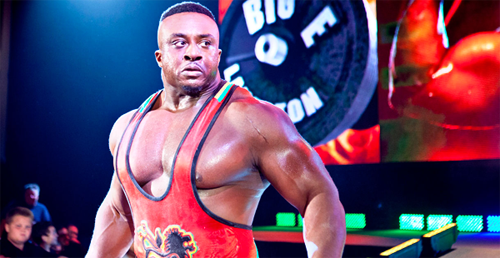 Jack Stevenson: FACT I like Big E. Langston a lot. He's got a good look, great facial expressions, and he's perfectly good if not exactly Daniel Bryan in the ring. He can be intimidating enough to succeed as a bad-ass, ass-kicking fan favorite, but also has a quirkier side that could be put to good use as well. I get the feeling if Langston had been around in, say, 2010, when the WWE roster was a lot less exciting, he could have had a pretty decent main event run, but even in this exciting modern world where there's Bryan and Cesaro and Ambrose and such, he's got enough about him for a solid run in the midcard.

Jack Bramma: FICTION It depends on what you mean by success. I would consider success to mean a meaningful push – belts, PPV matches, feuds, TV time, winning more than losing, etc. WWE has a logjam right now of midcarders who could use that same push – Dolph, Sandow, Cesaro, etc. That's not to mention the guys higher up the card who'll be returning soon enough to get pushes and get TV time – Christian, Sheamus, Mark Henry, RVD, Cena, Brock, UT, maybe even Jericho, etc. For anyone not named Undertaker or Cena wanting a push, the late fall/winter is the worst time of the year to expect anything.

Score: 6 for 8



Jack and Jack agree most of the time before finally finding things to disagree on towards the end. I thank them for their time and effort. Tune into next week's column for more debating fun, and thanks for reading.







Have you checked out the Csonka Podcasting Network? If you haven't, you should We run anywhere from 15-20 shows a month, discussing pro wrestling, the world of MMA, the NBA, general sports, popular TV series of the past, bad movies, battle rap, interviews, MMA & Wrestling conference calls and more! Around 10 different personalities take part in the various shows, which all have a different feel; so you'll likely find something you like. All of the broadcasts are free, so go ahead and give a show a try and share the link with your friends on the Twitter Machine and other social media outlets! Running since May of 2011, there are currently over 400 shows in the archive for you to listen to.



Larry Csonka is a Pisces and enjoys rolling at jiu jitsu class with Hotty McBrownbelt, cooking, long walks on the beach, Slingo and the occasional trip to Jack in the Box. He is married to a soulless ginger and has two beautiful daughters who are thankfully not soulless gingers; and is legally allowed to marry people in 35 states. He has been a wrestling fan since 1982 and has been writing for 411 since May 24th, 2004; contributing over 3,000 columns, TV reports and video reviews to the site.


Your heart is free. Have the courage to follow it…TO CSONKA'S TWITTER!

http://www.twitter.com/411wrestling
http://www.twitter.com/411moviestv
http://www.twitter.com/411music
http://www.twitter.com/411games
http://www.twitter.com/411mma
comments powered by