SPOTLIGHTS
Wrestling's 4Rs 10.25.13: WWE Raw, ROH TV & TNA Bound for Glory Reviewed
Posted by Jack Stevenson on 10.25.2013

CM Punk addressed his Hell in a Cell match with Ryback and Paul Heyman, AJ Styles won the TNA World Title and more! Wrestling's 4Rs breaks down the Right, the wRong & the Ridiculous of WWE Raw, ROH TV & TNA Bound for Glory!


How the 4Rs of wRestling Work!
Here is a quick explanation of the 4R's. The column will run TWO times a week. We will group our feelings on the shows in various categories: The Right, the wRong and the Ridiculous. The Right is stuff that worked very well: a great promo, a great match and so on. PuRgatoRy is a section between the right and wrong. It shows equal traits from both sides that cannot be ignored and need discussed. It is not a bad place per say, as things can get remedied or go the wrong way the very next week. The wRong is what it sounds like: bad matches, bad or boring promos and so on. The Ridiculous is stuff that had no right on TV: Stupid angles and so on. And there is always a possibility of a 5th R, which is as bad as they come. This column is supposed to be analytical, and at the right time very critical of the shows, it was the whole reason it was created. This is not a "mark" column, nor a "smark" column, our goal is to analyze the show from many different fronts, reward the good and call out the bad. We will not apologize for our opinions, they are as they are, whether positive or negative.
---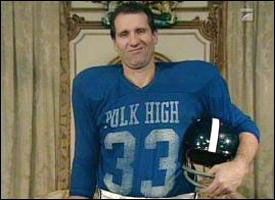 Let's rock…
BOUND FOR GLORY 10.20.13:
By: Danny Bennett
QUICK MATCH RESULTS:
Chris Sabin defeated Manik, Jeff Hardy, Samoa Joe, and Austin Aries in an Ultimate X match in 11:50 to win the X Division Title. ***1/2

Robbie E and Jessie defeated James Storm and Gunner to win the TNA Tag Titles in 11:50. **3/4

Gail Kim defeated Brooke Tessmacher and ODB to win the TNA Knockouts Title in 10:25. *1/2

Bobby Roode defeated Kurt Angle in 21:00.****1/4

Ethan Carter III defeated Norv Fernum in 3:25.DUD

Magnus defeated Sting in 11:05 **3/4

A.J. Styles defeated Bully Ray to win the TNA Title in 22:35. ***1/2

ROLLING CHART: TNA MATCH OF THE NIGHT
How things Work - Each week one match is decided match of the night, the participants of that match are each awarded points (1=Impact, 2 =Impact Special, 5=PPV) the top five are listed on a rolling chart beginning 10.03.13

1. (Tie) Kurt Angle (5 Points) , Bobby Roode (5 Points)

2. Jeff Hardy (2 Points)

3. (Tie) Manik (1 Point)
Chris Sabin (1 Point)
Kenny King (1 Point)
Austin Aries (1 Point)
Bully Ray (1 Point)
Magnus (1 Point)


THE RIGHT:
Opening video: The show opening video was nicely done and specifically emphasized the main event with Bully Ray taking on AJ Styles, I have to hand it to TNA, in regards to that particular match they have gone all out to establish it as the clear cut biggest match on the card. 4

Major upset, Bro: The champs cut a promo backstage which was adequate , Gunner seems to be improving on the mic , but it does show how wasted Storm is being put with him compared to his position last year. The Bro Mans were positioned as the underdogs from the get go, I however am glad they have been given a opportunity, Robbie is always solid, and Jesse has really advanced since his debut this time last year, Both do good character work and have made the best of their time in TNA so far. The match exceeded my expectations , The Bro mans brought it and managed to get several near falls and brought the crowd into it after they had been dismissed from the outset. With the new champs being crowned hopefully they can keep up their hard work and maintain a regular presence on impact, whereas I hope this is the end for Storm and Gunner and Storm can go back up the card.

Kurt Declines: After a great video package showcasing the Hall Of Fame dinner from the night before, Sting was brought out to present Kurt Angle with his official HOF induction and HOF Watch. Angle was brought to silence due to the crowd response and Sting's kind words. Angle declined the induction noting he had let himself down with his stay in rehab and will accept the induction when he feels he deserves it. This segment was very unexpected due to Angle's response and stunned the crowd. Whether people agree with a TNA HOF or not , it has always been treated as significant on the show and by the wrestlers, I'm surprised Angle's road to redemption has been turned into a storyline but it should re-invigorate his character going forward.

Road to Redemption: Here we go the match of the night and a candidate of TNA match of the year, Angle's speech from earlier got the crowd more invested and made this grudge match a lot more intriguing for me. Taz and Tenay were great on commentary here going in depth about both men's strategies and made it feel even more important. Angle didn't look like he had ring rust following his layoff and Roode put in his best performance since his feud with Austin Aries last year, both men put on a clinic , this was a match, which is highly recommended. The double knockout finish with Roode ending up on top caught me by surprise but worked well and sets up a rematch. Angle refused to be stretchered out and got a standing ovation, both men's stock was raised by this match and I'm looking forward to where it's going next.

Magnus Gets Made: This match had a terrific build going in and has served to lift Magnus into the main event role he has been earmarked for. We knew going in that Sting wasn't capable of a 5 star classic but he did his best and made up for being sluggish with his great storytelling and timing. I seem to have enjoyed this match a lot more than the majority of people but it accomplished a lot for Magnus, didn't hurt Sting and gave us a good match, and the ending gives Magnus a new storyline going forward to work with.

AJ Makes Dixie Pay: The whole show hinged on this match really delivering in the ring and I feel it did on many levels, the interference , ref bumps weren't going to be met with positivity but they were kept short and they did tie in the stories leading into the show. Bully was a beast here, his bad mouthing of Styles, his brutal offence and high impact moves really show why he has been such a critically acclaimed heel . Styles was equally as good , he always performs in the ring to a great standard , his 450 through the announce table was sick, and he managed to keep the crowd with him the whole match. Styles winning was the ending that needed to happen. Personally I would be giving the Bully Ray character some time off to freshen it up, however I am surprised that Aces and Eights did not implode, I guess they are saving that for impact. Styles vs. Dixie will be the feud going forward , and hopefully Magnus is being setup for his next big feud.


puRgatoRy:
The Ultimate Kickoff: This match featured All star participants and I had pegged it to be the match of the night due to the resurgence of the division, the character work done by Sabin, Aries and Manik recently and the star power of having Hardy and Joe thrown in the mix also , meaning anybody could make a case to be the winner. However on the night this opened the show and was bitterly disappointing to me, not that it was a bad match, in fact It was the joint second best match on the show to me, but it just didn't sparkle like it should have. Sabin shone from the early going , his heel mannerisms set him apart , and the work from each man was nicely done. Each guy got a good turn on offence , especially Manik who noticeably hung with the more established stars. The finish came way too soon for my liking especially with the level of performers involved. Once again Velvet Sky was used for the finish in one of Sabin's matches, I'm not a fan of this on impact and especially not in such a huge match like this. Sabin managed to pull down the belt for the win which felt very anti climatic and I feel wasted Aries and Joe due to their lack of input into the match.

Styles' Greatest Moments: Throughout the show highlights were shown of some of AJ Styles past triumphs in TNA, I am always in favor of TNA using their video library to help promote matches , which I do not feel is done enough , However , this time they attempted to push Styles by showing him defeat men such as Sting, Angle and Magnus , who also performed on this card, showing key talent losing cleanly isn't great when their match is up next, it takes away from them. Plus a case could be made as to why Dixie would otherwise showing AJ Styles in a positive light, even if it was supposedly his last appearance.


THE WRONG:
Abyss Breaks Bad Influence: After the first matchup Bad Influence came out and cut a promo requesting their addition to the tag title match later after losing in the pre show qualifier. Eric Young came out and told them they better run after attacking Joseph Park earlier. On cue Abyss made his return and laid out both men before helping Young up. I'm normally in favor of a Bad Influence promo but After the first match finished so anti climactically , a boost was needed here, Abyss returning here was obvious but worked just fine, he still provokes a reaction and is a welcome change to the stale Joseph Park character . Whether Abyss stays a regular going forward or goes back into storage is unknown but hopefully Bad Influence do not get saddled in a Young/Park feud

Kim gets the gold: The Knockouts took centre stage in a three-way collision between former champs, Gail Kim, Brooke and current champ ODB. While the action was solid, the audience were expecting LaiD Tapa interference of some kind and seemed distracted by that instead of into the match. Tapa eventually came out and took out ODB and Brooke leading to Kim getting the win and an alliance being formed afterwards. This was also highly unexpected as I felt that Kim would be turning face and feuding with Tapa in singles. I feel at this point they made a mistake not heading in that direction however I reserve judgment until I see how it plays out.


THE RIDICULOUS:
The World needs the Carters: The biggest let down for me of the entire show, As you may have seen on my weekly reviews, I have praised EC3's character work and presentation and was very excited for his debut however this was handled very badly. Firstly the confirmation of Ethan being Dixie's nephew was expected and her hand picking a weak opponent is logical however should have been saved for impact as nobody orders PPV's for squash matches. EC3 had way to much trouble with the jobber and should have defeated him in half the time to really get him over from the get go. His look , entrance and act is still good, however this was a major wrong for me.





The 411:


Well this show really let me down , not to say every segment was bad , but a lot of the decisions really were not what I think is best going forward. Angle's story and new path is TNA is something to watch for sure , him and Roode put on one of the best matches of the year .Bully and AJ delivered the goods and established Styles as the main player going forward. Magnus was pushed as a top tier guy and his match with Sting was solid. This was a middling PPV for me and a lot of news coming out of it, TNA has three months between now and Genesis , I hope TNA's Direction stays on course

Show Rating: 6.8

As a reminder, I will be going by the 411 scale…

0 - 0.9: Torture
1 - 1.9: Extremely Horrendous
2 - 2.9: Very Bad
3 - 3.9: Bad
4 - 4.9: Poor
5 - 5.9: Not So Good
6 - 6.9: Average
7 - 7.9: Good
8 - 8.9:Very Good
9 - 9.9: Amazing
10: Virtually Perfect




---
By: Shawn S. Lealos
ROH Television 10.19.13:
QUICK RESULTS:
Mark Briscoe def. Tadarius Thomas

Michael Bennett and Maria def. Cheeseburger and Bullet Bob

reDRagon def. Forever Hooligans and C&C Wrestle Factory



THE RIGHT:
Adam Cole - I love everything about the new Adam Cole. I love his entrance music, I love his entrance itself (all lights out with just a neon spotlight on Cole), I just think he is the perfect bad guy. He came to the ring in a nice suit, with a smirk, and soaked in the cheers of the fans anyway. Then he cut a perfect promo about how only losers are smiling and happy to be there, while he is the world champion. He called Jay Briscoe a has-been and then started to talk about how ROH has always pushed Michael Elgin while Cole had to fight for everything. That brought out Elgin. Cole ran like the perfect heel, but Jay Briscoe blocked the way. It all ended with Elgin and Briscoe arguing over the title while Cole stood outside the ring watching. Through it all, Adam Cole was the only one of the three that looked like a champion. He was the perfect choice to win the title.

Michael Bennett and Kevin Steen - This was a great promo. Basically, after the match with Bennett ended, he grabbed a mic and talked about ending the career of BJ Whitmer with his piledriver. He then said he had the best piledriver in the business and then set up to piledrive Cheeseburger, which brought out Kevin Steen. Steen then said it didn't bother him that Bennett ended Whitmer's career because BJ knew what he was getting into and had a nice long career anyway. He said he didn't even care if Bennett ended Cheeseburger's career. What made him mad was Bennett lying about having the best piledriver in the business and then he said he would drop Bennett on his head to prove it. Maria then slapped Steen so Steen attacked Bennett and officials separated them. It was a perfect way to start their feud that will lead to this weekend's Glory by Honor event.

Main Event - Honestly, reDRagon is one of the better tag teams in wrestling today. This was a great match with all three teams looking good, and the right team won the match. I also want to give a lot of props to the attack by Outlaw Inc after the match, as they are actually building well since debuting in the company.



PURGATORY:
NOTHING



THE WRONG:
Mark Briscoe - As he showed this week in his match with Tadarius Thomas, Mark Briscoe is a fantastic wrestler and can do some amazing stuff. That makes me so annoyed to see him acting like an idiot in his matches. He can move fluid, but when he goes into Chicken-mode, he moves like a freaking board. How can a guy who looks so clumsy, when he is trying so hard to play his role, suddenly pull out some fluid, beautiful moves. I guess my problem here is I hate Mark Briscoe playing the comedy act, because it just doesn't entertain me. I really don't like Mark Briscoe in singles matches. I think the best thing that could happen is for the Briscoe Brothers to turn bad again, but the fans just won't let that happen.

Steve Corino situation - This is in the Wrong because of Kevin Kelly's response to the situation. Steve Corino came out to join the commenting table and a referee was sent out to remove him. That caused Corino to go into the ring and whip out a contract he signed at Border Wars. For people who remember, that contract said that if SCUM won at Border Wars, Corino was the permanent color commentator for Ring of Honor. Nigel McGuinness came out and Corino repeated his contract info. Nigel threatened to get into the ring with him. Corino laid his contract in the ring and told McGuinness to do the right thing. Then – the kicker – Kevin Kelly said that Corino is crazy if he thinks that "piece of paper" will let him back into the company. Well, Kelly, it is a signed contract. Either he gets back in or he gets to sue the company – and win – for breach of contract. I understand the reluctance but the storyline needs to make sense and they are playing on fan's stupidity to try to fight it. It's as bad as Big Show's "iron clad" contract not really being iron clad. Hopefully, this time the writers actually play fair with the rules.



THE RIDICULOUS:
Brutal Bob and Cheeseburger vs. Michael Bennett and Maria - I am too positive and rarely ever have anything to add to the "Ridiculous" portion, so I am going to use it for the true definition of the word – something that is completely ridiculous – good and bad. Therefore, I list this match here. Cheeseburger is maybe 110 pounds. Hell, he did the running shoulder block and Maria stood her ground without budging when he hit her. Then Bullet Bob used Cheeseburger as a weapon, hitting Bennett and Maria with him and then using him as a battering ram. The entire match was a ridiculous bout and really was just there for comedy and to set up the promo after the match. If I rated matches, it wouldn't rate.




The 411


This was a decent show. I don't like Mark Briscoe too much so the opening match left me flat. The main event was really good and the middle match was just kind of stupid. However, the two promos were top notch, with Adam Cole a perfect bad guy champion and the Kevin Steen vs. Michael Bennett feud set up perfectly. I also like Corino being back, although the ROH officials are acting like uneducated morons.

Show Rating: 6.0

As a reminder, I will be going by the 411 scale…

0 - 0.9: Torture
1 - 1.9: Extremely Horrendous
2 - 2.9: Very Bad
3 - 3.9: Bad
4 - 4.9: Poor
5 - 5.9: Not So Good
6 - 6.9: Average
7 - 7.9: Good
8 - 8.9:Very Good
9 - 9.9: Amazing
10: Virtually Perfect





---
By: Jack Stevenson
Raw 10.21.13:
QUICK MATCH RESULTS:
Daniel Bryan d. Dean Ambrose

Santino Marella d. Heath Slater

Randy Orton d. Dolph Ziggler

The Bella Twins d. AJ & Tamina

The Wyatt Family d. Kofi Kingston & The Miz

CM Punk & Big E. Langston d. Ryback & Curtis Axel

The Real Americans d. Tons of Funk

The Shield d. The Usos


THE RIGHT:
Daniel Bryan vs. Dean Ambrose: THIS WAS SO GOOD! Fuck, I just love both these guys so much. Daniel Bryan is so great his name will soon be a socially accepted synonym for great/greatness (e.g. "I always believed I could achieve Daniel Bryan; Daniel Bryan had a Daniel Bryan match on Raw") but Dean Ambrose, man, Dean Ambrose is on the verge of turning my Tremendous Two of Antonio Cesaro and Cody Rhodes into a Tremendous Three. You know that bit where Bryan was trying to recover on the ring apron and Ambrose bent down with a look of evil joy on his face and asked if he wanted to quit? Why is there no one else in wrestling that has that kind of charisma? This was slow-paced by their standards, but when it's Bryan and Ambrose a more methodical match just opens up more avenues for excellence, like the former's ridiculously wonderful surfboard, or the pleasure of just being able to study the latter's facial expressions as he went about his business. By the end the bout had kicked up to a suitably frantic finish though, and in fact it felt all the more exciting and satisfying for its steadier build-up. Just superb.

Dolph Ziggler vs. Randy Orton: While not quiiiite as good as Bryan-Ambrose, this was still a very good TV match, with some lovely, fluid sequences, Ziggler on top form and Orton delivering a delicious RKO to secure the win. I never really bought into the Dolph Ziggler love but I thought he contributed a lot to this match, it's a shame he's apparently behaving like an idiot backstage because he has a part to play. Anyway, good to see both Orton and Bryan in form heading into Sunday.

THE LAVA: Paul Heyman... just, what can you even say? What can you even say about a promo like this? It was just perfect. It would have been so easy for this to become so ridiculous it just wasn't funny but Heyman controlled himself beautifully and made this my favorite thing anyone's done in wrestling probably all year, hilarious but with just a hint of steel to it, perfectly delivered, completely off the wall. It's everything I love about this silly semi-sport. GO WATCH NOW.

The Wyatt Family vs. The Miz & Kofi Kingston: While the Wyatt's lack of direction annoys me, they're still looking very good in the ring, and this was a fun tag match with a noteworthy performance from Luke Harper. I was surprised to see the Miz get his behind kicked for so long, I kept waiting for the hot tag and eventually thought it just wasn't going to come. Kingston's always a fun hot tag recipient, and helped create a nice finishing stretch. It felt like a decent Smackdown match, and I quite enjoy decent Smackdown matches.

The Shield vs. The Usos: You know what's pretty cool? The final four matches of this week's Raw were all two on two tag matches, and six of the eight teams involved could be called 'regular.' You know what's also pretty cool? This match. I mean, it wasn't earth-shatteringly great, but it was a solid, entertaining main event. The no contest finish worked and the Triple Tag match will almost certainly be the highlight of the undercard, so an all-round success here.

Random Rights

Credit to Ryback and Curtis Axel- I'd have thought keeping a straight face during the Heyman promo was absolutely impossible.

WWE seem to like Luke Harper, which is wonderful news because I like him too. He gets the most ring time out of any of the Wyatts and he always looks fantastic. He sells precisely as much as he should be selling, his offense looks great, and he goes about his business with a nice, eerie calm. I think he and John Cena could have an excellent match should circumstances permit.

I haven't written about the Punk/Langston vs. Heyman Guys tag match because it just existed, but Langston put in an impressive performance. He's got great snap to his moves and hopefully he'll be an enjoyable midcard presence for a fair while.

I don't think this justifies its own paragraph, but R-Truth showed more personality selling merchandise than many undercard guys do having matches and cutting wrestling promos.



puRgatoRy:
Happenings Pertaining to the Main Event at Hell in a Cell Has anything ever actually happened in a contract signing segment? It always feels like the two competitors just shout at each other for a bit, then one hits the other with his finisher and that's that. This Orton-Bryan one had the exciting twist of allowing some other people to speak, but it was just Shawn Michaels and Triple H and they didn't have anything worthwhile to say. Then the Big Show came out on a truck for some reason, which seemed an incredibly elaborate way to distract Randy Orton for a running knee. This, plus the opening segment in which Show appeared by pirate satellite, orbiting your living room, cashing in the bill of rights, was mildly entertaining, but not enough to stop them from being a waste of time if things continue to go to shit with this storyline after Hell in a Cell.


THE WRONG:
Santino Marella vs. Heath Slater: Elvis Impersonators! They're all horrendous without exception, yet WWE sought fit to bring three of them to Raw in the form of Marella, Khali and Hornswoggle. You could tell this was painfully unfunny because Michael Cole did that really annoying forced laugh he always does in such situations, like he's trying to disguise the fact he's having flashbacks from Bosnia. JBL immediately announced that this was the worst thing he'd ever seen in his life, which almost redeemed the whole thing, but not quite.

Random Wrongs:

During the Divas tag match, Jerry Lawler brought up how Tamina is nothing like her father, the lovely, genial, super swell all around nice guy Jimmy Snuka. It is always worth remembering that Jimmy Snuka probably killed someone.

Everyone loves theme-tune mash ups, but the Rhodes-Goldust one is not so hot.



THE RIDICULOUS:
NOTHING




The 411:


Three good/very good matches, the promo of the year and only one actively bad moment should equal one of the better Raws of 2013, but I still didn't come out this episode hugely enthused. I think it's because they're building towards a PPV that isn't particularly attractive, and that kind of sucks the energy and purpose out of these Raws. Still, there's enough quality to make this episode well worth checking out. Perhaps watch it in little segments rather than trying to slog through it in one go though?

Show Rating: 6.5


As a reminder, I will be going by the 411 scale…

0 - 0.9: Torture
1 - 1.9: Extremely Horrendous
2 - 2.9: Very Bad
3 - 3.9: Bad
4 - 4.9: Poor
5 - 5.9: Not So Good
6 - 6.9: Average
7 - 7.9: Good
8 - 8.9:Very Good
9 - 9.9: Amazing
10: Virtually Perfect




---
The 831st edition is over…


Tenay & Meltzer at the AWA – still a classic!


Have you checked out the Csonka Podcasting Network? If you haven't, you should We run anywhere from 15-20 shows a month, discussing pro wrestling, the world of MMA, the NBA, general sports, popular TV series of the past, bad movies, battle rap, interviews, MMA & Wrestling conference calls and more! Around 10 different personalities take part in the various shows, which all have a different feel; so you'll likely find something you like. All of the broadcasts are free, so go ahead and give a show a try and share the link with your friends on the Twitter Machine and other social media outlets! Running since May of 2011, there are currently over 400 shows in the archive for you to listen to.



Your heart is free. Have the courage to follow it…TO CSONKA'S TWITTER!

http://www.twitter.com/411wrestling
http://www.twitter.com/411moviestv
http://www.twitter.com/411music
http://www.twitter.com/411games
http://www.twitter.com/411mma
comments powered by