SPOTLIGHTS
The Tuesday Communique 10.29.13: Hell!
Posted by Nick Marsico on 10.29.2013

RAW review, thoughts on Hell in a Cell, beard(less) speculation and a look at the status of TNA. Plus, Free Pro Wrestling and more!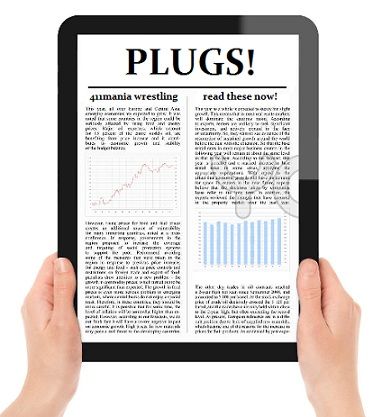 The Wrestling News Experience with Stephen Randle
The Wrestling 5&1: Gail Kim vs. Velvet Sky with Tony Acero
Thursday Sports Entertainment News Report with Sean Kelly
The Professional 3: Lance Storm's WCW Triple Crown with Jon Harder
Smart Marks: It's Hell, But You Gotta Cut Your Losses with Dino Zucconi
The Ten Count: Top 10 WCW Matches with Evan Daniels
The Heel Report: Hard Times with James Wright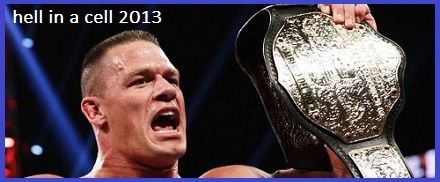 Quick Start: Hell in a Cell 2013

**Note: This was written immediately after the HIAC PPV ended, and does not reflect anything that occurred on RAW. I was unable to catch the entire show but I saw bits and pieces and overall liked what was there. I came in about 2 minutes into the Big E/Ambrose match and was unsurprised by the quality but somewhat disappointed with the ending. Both guys looked great and I truly believe that if they run with him, in a couple of years Big E can be one of THE guys in this company. If Axel is good to go on RAW I want Big E to destroy him and take the belt. Punk v. Ryback in the Cell was about as good as last year's match, which was okayish. The real draw of it was Punk finally getting his redemption on Heyman. The visual of Punk killing Heyman high in the air was probably the only reason they did the match inside the Cell. I'm fine with that, because it was awesome, and Heyman took a sweet GTS. Heyman needs to dump Ryback and Axel unceremoniously on Twitter and be gone from TV until Brock returns. Punk can finally get involved in the feud with The Authority standing at Bryan's side.

The tag team division is actually kicking all kinds of ass right now. I haven't been able to catch the triple threat as of yet but it sounds awesome. Matadores/Americans was a simple and straightforward formula tag match with two teams who are over and don't come off as losers. We have 6 legit teams right now (if you count Tons of Funk, that is). I missed the first few minutes of Cena v. Del Rio, but what I saw was damn good. Cena was firing on all cylinders, as they say, and looked as good as ever. Sweet tornado DDT, too. Didn't see that one coming. He was the right guy to win -- I wonder how he's going to fit into The Authority storyline. I'll say it now, even though it's not likely to happen; Cena winning the WHT is the first step toward finally unifying the two titles. AJ/Brie was about as good as expected, which is to say it was Perfectly Acceptable Women's Wrestling. I don't see an endgame to the AJ/Total Divas feud and Tamina turning face isn't going to set the world on fire (or even light a sparkler).

Finally we get to the Hell in a Cell match for the ABEYANT~! WWE Title. Bryan v. Orton was a damn good match until Triple H got involved and it became a clusterfuck. The match started off with an AWESOME sequence that ended with the Orton powerslam and moved along well with both guys looking great. Cool spots and a well-worked match. I predicted Orton winning and I watched the whole match just waiting for the other shoe to drop (or in this case hit Bryan under the chin), and it did indeed end up being how Bryan lost the match. HBK was clearly upset about doing it, which is annoying. What the hell could Triple H possibly have hanging over him? They already did the "HBK is poor" storyline with JBL almost 6 years ago and they're doing it with Big Show now (breaking the 7 year rule, by the way), so what is HBK's reasoning? It would have been great to see Bryan finally win the belt legitimately once-and-for all and hold onto it with The Authority chasing him to get it back. With this outcome, though, I have the sinking feeling that Bryan may never get that run. Oh, and Triple H COMPLETELY bitched out and essentially dodged Bryan's running knee strike. Looked like shit. Still a really good match in the end, which is the most important thing in my eyes. I'll wait and see what happens on RAW moving toward Survivor Series before passing any judgment. The HBK storyline could be gold. Who knows?





WWE Monday Night RAW from Orlando, FL || TV Review



The World Heavyweight Champ Is Here!
- I'm not sure if I'm okay with the fact that I'm a Cena fan or if it bothers me.
- Very interested in seeing how long it takes for him to become involved in the business with The Authority.
- That's like a bastard child of a JBL and JR impression.
- I was wondering who was going to come out to interrupt. I was thinking about Sandow but not actually expecting it.
- This is not likely to end well, although I would love to see Sandow focus on playing verbal mind games with Cena for a few months.
- It's an out-and-out attack! This will definitely not end well for Sandow. Or maybe they're getting ready to "make" him. That would be cool too.
- Wait, he IS cashing in! Get his ass in the ring, stupid!
- Cliffhanger commercial break!


World Heavyweight Title: John Cena v. Damien Sandow
- Sandow's doing some really good work on the arm.
- He actually isn't looking like a scrub, either! Even in a loss Sandow is poised to come out smelling like roses.
- As long as they follow up and keep him strong, of course.
- 5 Knuckle Shuffle blocked! Flipping neckbreaker! Only 2!
- Don't stop the match, doc! Don't get counted out, Sandow!
- Cena really should win this match. Like him or not, him holding that belt for a while will make it important again.
- Half nelson into a neckbreaker from Cena! Shit that was awesome! CLOOOOOSE near fall!
- This match fucking rules!
- Crossface on Cena!
- Cena kicks out of You're Welcome! Which is fine because it's a shitty finisher!
- Ever notice how when TNA and ROH crowds chant "this is awesome" it comes across as forced, but when WWE crowds do it there's a ton of passion and emotion behind it?
- Cena misses the flying crossbody! Piledriver from Sandow? NO! ATTITUDE ADJUSTMENT!
- THAT is how you start a god damned professional wrestling show!


The Shield are backstage and Ambrose reveals that Big E is getting a rematch tonight. I've got a feeling it's going to become a 6-man tag match, playa!


United States Title: Dean Ambrose v. Big E Langston
- I didn't like it when the song debuted, but I've decided that Big E's song rules.
- This is the antithesis of last week's Impact, which I think featured a negative amount of wrestling.
- DAMN! Hard clothesline from Ambrose.
- Reigns low bridges Big E! Where are the tag champs for the save?
- No! It's the Usos! I told you! It's going to be a 6-man tag, playa!
- Here's Maddox to confirm!


Six-Man Tag: The Shield v. Big E Langston & The Usos
- This RAW is amazing so far, by the way.
- Good heat segment on Jimmy Uso, and HOLY COW what an awesome counter to Reigns' jumping clothesline! Sweet DDT!
- Jey is in! He cleans house like a motherfucker!
- Big splash attempt meets knees from Rollins. Jimmy saves Jey! Superkicks to everyone! It's like the Young Bucks took over!
- OH GOOD LORD double spear by Reigns! That ends it!
- Fuck yeah MONDAY NIGHT RAW!


I hate to say it but I'm actually kind of interested in watching the Bella Twins watching the Cena/Bryan match. It's very unlikely that I'll watch it, but right now if it were on I wouldn't change the channel.


Shawn Michaels Explains Himself!
- Let's start hour two, baby! Can't go wrong with Daniel Bryan and Shawn Michaels!
- Man, this crowd loves Bryan and HATES Michaels right now. Damn right Shawn, YOU SOLD OUT!
- Fuckface.
- Weak excuse, Michaels. Weak. Kick his fucking head in, Bryan!
- Bryan won't shake his hand, and Michaels kicks it into high gear! Bryan ain't no self-righteous puke!
- Kill him, D-B! Kill the shit out of him! YES LOCK! FUCK YEAH! THAT'S WHAT YOU GET IN THE SNAKE PIT, MICHAELS!
- Wow, I am surprised that the crowd is so insanely on the side of Bryan and against Michaels.


Daniel Bryan is backstage with Renee Young, but before she can finish her question The Wyatt Family attacks! Damn, I didn't see this coming. He crushed Bryan's face! Man, I hope Bryan's gone for a short time and comes back with his head shaven and only the huge beard and starts killing everybody. Interesting that they're going this route, though...


3-on-2 Handicap Match: 3MB v. Los Matadores
- I'll say it again, Los Matadores have awesome theme music.
- Why not do a five-man (and one bull) tag match?
- Los Matadores have fun offense. Nice running kick from McIntyre though!
- Slater goes after El Torito! He hides under the ring! Cartoon antics!
- Los Matadores pick up the win! Slater gets caught in the net!
- Sweet double springboard from Torito! Put him under the Sin Cara mask!


AJ Lee & Tamina Snuka v. The Bella Twins
- Ya know, I normally don't like really thin women (although I do like short ones) but holy cow AJ is hot. Plus she's talented. I do indeed admire that lady. Plus we're from the same home state.
- Nice dropkick from Brie!
- Wow, very good-looking headbutts from Tamina. I bet she learned those from her father.
- Jimmy Snuka, that is. Did you know that he's her father?
- Nikki gets hung up on the top rope tits-first!
- Tamina hits Brie with Nikki... then she struggles to pick her up for the Samoan drop.
- Black Widow on Nikki and that's all she wrote.
- Decent match.


Kane v. The Miz
- So is Kane going to be part of The Wyatt Family or what? Sunday didn't make it clear.
- It didn't not make it clear, but it also didn't make it clear.
- Well that was quick. Look, I like Miz, but the character direction stinks and he needs repackaging. Him and Kane both need to be brainwashed by The Wyatts.
- Kane calls out... Stephanie?
- And offers his services as the corporate monster? Didn't see that one coming. Interesting indeed!
- He gives her his mask and hair? Is he dropping the mask or is he quitting?
- Seriously, this RAW is pretty great.


David Otunga is back and is helping Big Show sue WWE! He's so serious that he didn't even have his coffee!


Street Fight: CM Punk v. Ryback
- Man, I was sure it would be a tables match. WWE fans LOVE tables.
- Hour 2 wasn't as good as hour one, but the show is still strong.
- Hour 3 starts with Punk in a street fight, so let's end big!
- Gigantic "Goldberg" chant. This crowd has been loud and great all night.
- Ryback gets a table, so Punk gets the Kendo stick! When did he become The Sandman? He stands for all that Punk is against!
- Except for caning people. EVERYBODY is for caning people.
- Except maybe Mick Foley.
- Nice neckbreaker counter to the Meathook clothesline!
- Big headkick! Ryback lays gingerly on the table! Savage elbow through the table!
- Ryback taps to the Anaconda Vise!
- Squash city motherfuckers! That's how you end that feud.
- The Wyatts are here? I have no idea what is going on tonight and I love it!
- Wyatt v. Punk promos could be legendary!
- I'm really excited!
- The Kendo stick isn't enough for these two. Come on D-Bryan! Save Punk!
- Punk headbutts Wyatt! Not enough, though, and Harper kills him with the discus clothesline.
- Sister Abigail to Punk! For the second time tonight Wyatt claims "The Devil made me do it."
- I'm hoping that Triple H and Stephanie are The Devil. I've been secretly hoping they combine to become The Corporate Ministry 2.0.


Non-Title: Cody Rhodes & Goldust v. The Real Americans
- Hell yeah! Tag team division!
- Brother tag double teams!
- Cody with the sweet springboard missile dropkick!
- Cody is the face-in-peril when we return from the commercial.
- I love the Swaggerbomb-to-leapfrog doublestomp double team move.
- SWISS DEATH!
- Cody catches Cesaro with a nice high knee. I like that he's added that to his arsenal.
- Hot tag Goldust! He clears house! Cesaro comes in but takes the Disaster Kick!
- High cross body from the top by Goldust! Swagger kicks out! Rollup! Cesaro makes the save!
- Cody gets low bridged out of the ring! Goldust takes out Cesaro! Patriot Lock!
- The Real Americans defeat the tag champions!
- Really good match and I didn't expect that outcome.
- So how long are we giving the tag division renaissance this time?


Alberto Del Rio complains about losing the title to Cena. I love him in the ring but I'm SO tired of his character. They really need to figure out something radically different for him.


Summer Rae v. Natalya
- Nattie's darn good and Summer Rae looked good in the ring on NXT. I'm hoping for something decent.
- Good back-and-forth and fast-paced (for Divas action) stuff so far.
- It's mat wrestling 101 and it's pretty good! Too bad they got put in the dead spot of the show.
- Match is going too long. They're starting to fall apart. Pull it together and end strong, girls!
- Natalya gets the win with the Sharpshooter after outside shenanigans. Way better form than Sting's Scorpion Deathlock, too.
- They tried hard but couldn't put something cohesive together.


Main Event Celebration!
- Apparently Vince is set to return tonight.
- Orton gets verbally jerked off for a while and then comes out to do it for himself.
- BUT IT'S THE BIG SHOW! He has a restraining order against him! He goes after The Shield! The tag champs and Usos take care of them!
- Big Show's got the mic!
- He don't care about no restraining order, but Orton sneaks up and nails him with the title!
- Orton gets KO'd!
- Triple H takes off the jacket!
- He's gonna fight!
- He backs off!
- He walks forward!
- Stephanie holds him back!
- Cole awkwardly continues commentating over the lack of action!
- Triple H walks toward the ring again!
- Big Show's music plays to end the show, so Triple H walks away again!
- Show walks away and NOW Triple H gets into the ring.
- No Vince, I guess.


Overall RAW Thoughts: The entire first hour of the show was balls-out awesome. Cena cut a simple promo and his title defense versus Sandow was completely unexpected and a great match. The six-man tag was really hot action and the crowd was way into everything. Hour two started great with the HBK/Bryan segment (I was yelling at Michaels the whole time). The Matadores comedy match was enjoyable and Cody/Goldust v. Cesaro/Swagger was way better than I was expecting them to let it be. I'm not holding out hope, but this time the tag division could be back for real! (It won't be.) Punk squashing Ryback was great and I am incredibly intrigued by both Punk and Bryan getting taken out by The Wyatts. And Kane handing over his mask to Stephanie? Hopefully they don't run with Show v. Orton at Survivor Series. Maybe do that at TLC and follow up with Show v. Triple H at The Rumble. Survivor Series needs Punk, Bryan, Show, Cody & Goldust v. Orton, Harper, Rowan, Rollins & Reigns. That would kick ass. Lots of good wrestling tonight and a crapload of storyline progression. Fantastic episode of RAW this week.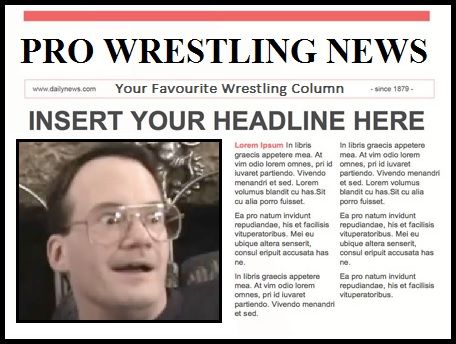 - Ricardo Rodriguez is being kept off TV until they can find something to do with him. I'm telling you, put him back under the mask, find him a partner and let them be Los Locales! They can do the gimmick that Bryan Kendrick did on Velocity for a while and come out dressed like the local team's mascots every week. That would rule.

- Konnan said that he would take Brad Maddox, JoJo, Rosa, 3MB, Curtis Axel and Aksana off TV. And he'd push Cesaro and Ziggler. Wow, that Konnan really goes out on a limb and says things that nobody else would!

- Hogan posted a picture of himself with a replica of the current WWE Title belt. Stop being delusional, old man. Seriously, I think Hogan is actually more of an embarrassment than Ric Flair is.

- The latest rumor about Undertaker's opponent at WrestleMania XXX is that he's going to wrestle Brock Lesnar. We've got around 5 months until the show. I'm not going to bother speculating yet. I'd rather speculate on whether or not he'll be back before February. Also, I still want to see him take on Sting. Without a t-shirt. Yes, t-shirtless Sting is purely speculation.

- Apparently JR doesn't understand the wrestling business anymore. One can argue that this began years ago when he continually confused tables with chairs and vice-versa.

- Hey, Sheamus shaved. He's almost unrecognizable and it makes him look really old. Granted he's pushing 40 (I think) but still. Maybe a new look (and a heel turn) is what he needs.

- Yeah, the Carters may be ready to sell TNA. I'll wait and see until it becomes more than speculation, especially with Bischoff and Hogan (hopefully) presumably gone and backstage morale already improving with the changes that are being made. It sounds like they're working toward righting the ship that Hogan and Bischoff nearly sunk and they're going to start small, which is the smart thing to do. I'm looking forward to seeing how they progress forward both with the direction of the company as a whole as well as what we see on TV. Plus if they sell, what would we do? The World Needs The Carters!







Insanity Pro Wrestling






Kyle O'Reilly v. Sami Callihan || IPW Showdown in Naptown 2011 - January 1, 2011


From Lee Goodfellow: "This match was all action and I loved it. They went all out with the stiff strikes and basically just beat the crap out of each other. The finish stretch with the submission attempts was very cool, and Sami's brutal Stretch Muffler (or "Muffler Stretch" as these commentators were calling it) never ceases to be awesome."A



For more, please visit FreeProWrestling.com






This "past vs. present" deal is actually sorta cool.
- Nicholas A. Marsico

comments powered by