SPOTLIGHTS
411's Wrestler of the Week 10.29.13: Year Nine, Week 29
Posted by Larry Csonka on 10.29.2013

John Cena returned to win the World Title, Randy Orton won the WWE Title, Akebono won the Triple Crown and more! But who won 411's Wrestler of the Week? Find out inside!




Welcome to YEAR NINE, WEEK 29 of 411's Wrestler of the Week. A quick overview of the rules to kick things off for us as a reminder…

Each writer chooses FIVE wrestlers (although ties and tag teams are allowed) from any promotion and each wrestler gets a point total attached to that ranking. It looks a little like this…

1st - 5
2nd - 4
3rd - 3
4th - 2
5th - 1

Then we tally up the votes and the official 411 Wrestler of the Week is crowned. But wait, there's more! Each week the top SIX vote getters get a points value for their ranking which looks something like this…

1st - 15
2nd – 12
3rd - 9
4th - 6
5th - 3
6th - 1

...and they go towards the 411 Wrestler of the Year award to be announced each year around WrestleMania. This will be posted every Tuesday (the voting week runs Monday through Sunday). Let's see who wins this week…

---



Larry Csonka
1) John Cena
John Cena and his new robotic arm returned at the Hell in a Cell PPV and defeated Alberto Del Rio to become the new world heavyweight champion. It may have been predictable, but sometimes that is the best way to do things, and Cena with the world title will add some much needed importance to that belt.

2) Randy Orton: Defeated Daniel Bryan at the Hell in a Cell PPV to become the WWE Champion, and your face of the WWE.
3) AJ Styles: Retained the TNA World Title in a good match on Impact and officially kicked off the Summer of Autumn of AJ.
4) Akebono
5) The Young Bucks


Aaron Frame
1) Randy Orton
Defeated (with help from Shawn Michaels) Daniel Bryan to win the WWE championship.

2) John Cena: Predictably won the WHC from ADR on his big return match...
3) AJ Styles: Defended his title against Bully Ray.
4) Akebono
5) Kazuyuki Fujita


Ryan Byers
1) Akebono
At All Japan's anniversary show this weekend, Akebono defeated Suwama to become the new AJPW Triple Crown Champion, the title that has perhaps the most storied history in all of professional wrestling. This is Bono's first major singles championship in his seven year professional wrestling career, and he won it in Sumo Hall, the building so heavily entwined with his prior life as a sumo wrestler.

2) John Cena: Coming off of his major triceps surgery, John Cena is once again your WWE World Heavyweight Champion. This man is an impressive physical specimen.
3) Goldust & Cody Rhodes: Aside from Cena, Rhodes and Goldust were the only WWE faces to be booked consistently well throughout this week, as they got meaningful wins on Smackdown, Main Event, and Hell in a Cell.
4) Terry Funk & Dory Funk, Jr.
5) Big E Langston


Justin Watry
1) Randy Orton
Well, Raw sure will be fun on Monday night. That is for sure. Randy Orton is once again the WWE Champion thanks to a mess of interference at Heck on a Deck. I do not like using hindsight...BUT in hindsight, we all should have seen this coming. Oh joy.

2) John Cena: He is back and World Champ. I doubt it lasts very long, but his return was a success. Should be interesting to watch him defend the gold and appear on Smackdown for a few weeks! The championship had to come off Alberto Del Rio. Despite his 800 million title matches and main event runs, he just has not clicked all the way with fans. Let Cena give some 'credibility' back to the title before dropping it to Sandow.
3) Daniel Bryan: He wrestled in his fourth straight pay-per-view main event match. Where he goes from here is anybody's guess. However, his last few months have been one great ride. Let's hope it does not just end abruptly.
4) CM Punk
5) Big E Langston


TJ Hawke
1) John Cena
The genetic freak came back crazy early from an injury and won the World Heavyweight Championship in a very strong PPV match with Alberto Del Rio. Sure, there is definitely a bit of "Cena Wins/LOL" at work here, but the man is so good in the ring that I don't especially care that he won again. His presence should help to elevate WWE's second world title.

2) Randy Orton: The irony of the Best For Business storyline is that it's lead to three straight PPV main event finishes that are anything but best for business. That's not a complaint about Orton being champion, but it's instead an observation that it's been incredibly stupid to condition what remaining PPV buyers there are that you're going to get shitty finish after shitty finish on PPV. That makes people less inclined to buy future PPVs. Life is not this hard. Do a better job, WWE. With all that in mind, it seems like Orton has won the WWE Championship with the intent of making him the centerpiece of WWE storylines for the foreseeable future. That is significant.
3) Akebono: Won the Triple Crown Championship in AJPW. I'm not sure why this happened, but it is no doubt a significant career achievement for the former sumo wrestler. It was in fact his first world championship.
4) AJ Styles
5) The Young Bucks


Greg DeMarco
1) John Cena
The personification of Superman is back, and this time he's got the World Heavyweight Championship. His win over Alberto Del Rio, while completely expected, was a great match. And let's not forget, John Cena worked hard to get himself medically cleared to wrestle for the WWE, the fans, and the lockerroom. Love him or hate him, he deserves far more love and respect from this community.

2) AJ Styles: AJ Styles successfully defended the World Championship, defeating Bully Ray in the immediate rematch. He then took the car offered to him by Dixie Carter and drove right out of TNA. "The Autumn of AJ" upon us and there are rumors of a potential sale of the company—and most of it centers around AJ Styles.
3) Randy Orton: Sometimes we sit through a 2-hour (plus) long movie, awaiting what we think can be a great ending. And sometimes we're left disappointed. That happened at Hell In A Cell, as the story dating back to SummerSlam has been building to Daniel Bryan's WWE Championship win. That didn't happen, but it's unfair to hold that against Randy Orton, a very strong and deserving WWE Champion.
4) Cody Rhodes/Goldust
5) CM Punk


Steve "The Living Legend" Cook
1) Randy Orton
It's not the Viper's fault that his last three PPV matches with Daniel Bryan have been overbooked messes designed to get neither man over and are instead focused on people either running the company, retired, or "fired". All he can control is his performance in the ring, and as far as in-ring guys go he's easily Top 5 in WWE right now. The storyline sucks and maybe Daniel Bryan deserves the title more, but it ain't like RKO doesn't deserve it.

2) John Cena: I'm not as high on his match with Del Rio as some people are, but the guy returned from injury and overcame all odds & all that jazz. It'll be interesting to hear what the excuses will be if the ratings don't go up now.
3) Akebono: Akebono as Triple Crown Champion? The Funk Brothers wrestling 20-minute tag team matches? Gotta give All Japan credit for not being New Japan Lite and presenting a totally different product. Wish some companies in America would take that strategy.
4) The Rhodes Dynasty
5) AJ Styles


Jack McGee
1) AJ Styles
AJ Styles defeated Bully Ray on Impact to retain the TNA world Title. Styles is the centerpiece of the promotion right now, as he is the champion and also part of an angle where he has taken the title and "left the company". I am interested to see where it goes.

2) John Cena: Came back to the WWE and won the world title, clean as a sheet, at the Hell in a Cell PPV.
3) Randy Orton: By hook or by crook, Randy Orton is your new WWE Champion.
4) Akebono
5) Goldust & Cody Rhodes

---
THE WINNERS~!
Special Mention…Daniel Bryan and CM Punk - 3 Votes


Fifth Place…Cody Rhodes and Goldust - 8 Votes


Fourth Place…Akebono - 16 Votes


Third Place…AJ Styles - 18 Votes

Took the TNA World Title and bailed on Dixieland!



Second Place…Randy Orton - 29 Votes

Your new WWE Champion!



And 411's Wrestler of the Week is…















John Cena - 35 Votes

The champ is here…




Year-End Standings~!
And here are the standings after week 29…

Daniel Bryan - 175pts.

Randy Orton - 93pts

AJ Styles - 69pts.

Dean Ambrose - 67pts.

Cody Rhodes - 64pts.

Seth Rollins - 63pts
Roman Reigns - 63pts

CM Punk - 46pts.

Brock Lesnar - 42pts

John Cena - 39pts.
Christian - 39pts.
Chris Sabin - 39pts.

Goldust - 37pts

Kazuchika Okada – 36pts.

Prince Devitt - 33pts
Curtis Axel - 33pts.

Ryback - 30pts

Mark Henry - 27pts.

Bully Ray - 24pts.

Manik - 21pts.
Bray Wyatt - 21pts.

Tetsuya Naito - 18pts.

Alberto Del Rio - 17pts.

Hiroshi Tanahashi- 16pts.
Austin Aries - 16pts.
AJ Lee - 16pts.

Adam Cole – 15pts.
Kurt Angle - 15pts.
Big Show - 15pts.
Dolph Ziggler - 15pts.
Kofi Kingston - 15pts.
Kenta Kobashi - 15pts.
Ricochet - 15pts
Damien Sandow - 15pts.
KENTA - 15pts.


Michael Elgin – 12pts.
Kyle O'Reilly – 12pts.
Luke Harper - 12pts.
Erick Rowan - 12pts.

James Raideen - 10pts

Johnny Gargano – 9pts.
Jimmy Uso - 9pts.
Jey Uso - 9pts.
Rampage Jackson - 9pts.
Big E. Langston - 9pts.
Abyss - 9pts.
Wade Barrett - 9pts.
The Undertaker - 9pts
YAMATO - 9pts.
Jun Akiyama - 9pts.
Tamohiro Ishii - 9pts.

Mikey Nicholls- 7pt
Shane Haste - 7pt
Rob Van Dam - 7pts.
La Sombra – 7 pts.

Akebono - 6pts.
Shingo Takagi - 6pts.
Masato Yoshino - 6pts.
Sami Zayne - 6pts.
Fandango - 6pts.
Yoshihiro Takayama - 6pts.
Shelton Benjamin – 6pts.
Jigsaw – 6pts.
The Shard – 6pts.
Robbie E - 6pts
Jessie Godderz - 6pts

Drew Gulak – 4pts.
Jushin Liger - 4pts.
Mickie James - 4pts.

EITA- 3pts.
T-Hawk - 3pts.
Suwama - 3pts.
John Morrison – 3pts.
Dusty Rhodes - 3pts.
Jack Swagger - 3pts.
Tito Ortiz - 3pts.
Sting - 3pts.
Hernandez - 3pts.
Chavo Guerrero - 3pts.
Seita Sanada - 3pts.

Magnus - 2pts
Paul Heyman - 2pts

Samoa Joe - 1pt
Bobby Roode - 1pt
ODB - 1pt
Tiger Mask IV - 1pt
CIMA - 1pt
Kota Ibushi - 1pt
Katsuhiko Nakajima - 1pt
Alex Shelley - 1pt
Candice LaRae - 1pt
Ethan Page - 1pt
Eddie Kingston – 1pt
El Hijo del Perro Aguayo – 1 pt



Voting began 4.16.13
Year-End Rankings Key:

WWE Contracted Wrestlers are represented in BLUE.

TNA Contracted Wrestlers are represented in GREEN.

ROH Contracted Wrestlers are represented in RED.

US Independent Wrestlers are represented in MAROON.

Japanese Contracted Wrestlers are represented in BLACK.

Mexican Contracted Wrestlers are represented in MAGENTA.

Other International Wrestlers are represented in INDIGO.

---
**PREVIOUS WINNERS**
Year One Winner: Ric Flair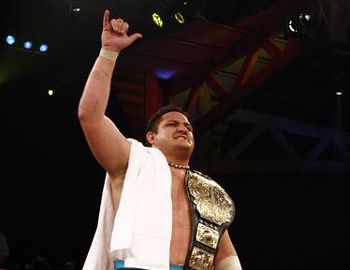 Year Two Winner: Samoa Joe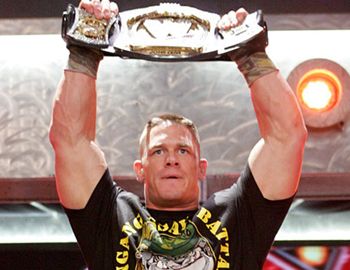 Year Three Winner: John Cena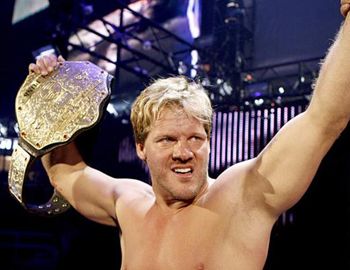 Year Four Winner: Chris Jericho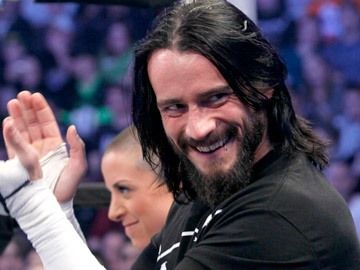 Year Five Winner: CM Punk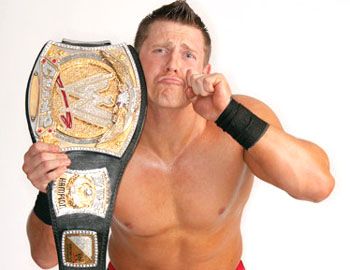 Year Six Winner: The Miz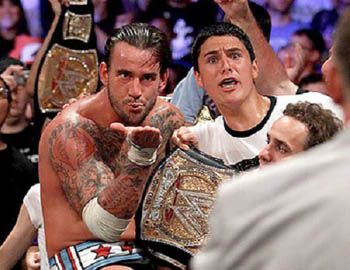 Year Seven Winner: CM Punk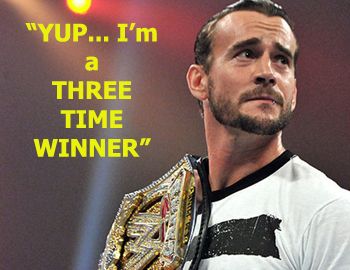 Year Eight Winner: CM Punk
comments powered by