SPOTLIGHTS
411 Fact or Fiction 10.31.13: Orton & Cena as Champions, Sandow Gaining Nothing From MITB, Crippler Crossfaces, More
Posted by Larry Csonka on 10.31.2013

Did WWE make the right move with John Cena and Randy Orton as champions at Hell in a Cell? Would more people watch TNA with both Hulk Hogan and Eric Bischoff gone? 411's Steve Cook and Jeremy Lambert debate these topics and more!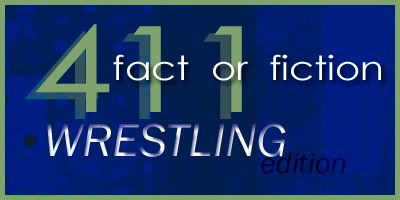 Welcome back to the latest edition of 411 Fact or Fiction, Wrestling Edition! Hell in a Cell is over, and it seems as we get to slow down for a while until the WWE Survivor Series PPV. But there is always wrestling to discuss, so lets meet this week's competitors. Battling this week: first off it's 411's living legend, Steve Cook! He faces off with 411 MMA Expert Battle Rap aficionado, Jeremy Lambert! Lets get to work…


Questions were sent out Monday.


Participants were told to expect wrestling-related questions.


1. WWE made the right call by going back to the "status quo" with John Cena and Randy Orton holding the two world titles.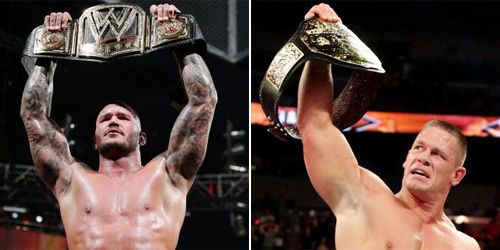 Steve Cook: FICTION OK, they might have from a business perspective, that remains to be seen, but I'm answering this from my perspective as a wrestling fan. Cena & Orton are both solid pro wrestlers, but I'm tired of seeing them as champions. Even when they haven't held titles for a while it feels like they have. If you combined their faces you would have the true Face of WWE. As somebody who doesn't like watching the same old stuff all the time I'd prefer that somebody else get a chance. But that's just me. Obviously there are plenty of people that only want to watch John Cena do John Cena things every week (like my opponent this week), and as a company trying to make money you might as well cater to them. But that doesn't mean I have to like it, by gum.

Jeremy Lambert: FICTION I will fully admit that I'm a John Cena mark and I was happy to see him come back, win the title, and then retain the title against Damien Sandow on Raw. The man makes the belt, the belt doesn't make the man, and John Cena will make the World Title seem important because you know they aren't going to treat Cena like a secondary player with a secondary title like Alberto Del Rio was treated. You might not like Cena and you might be tired of his act, an act that isn't going to change any time soon, but he makes the World Title feel important. It's not like they were doing anything with the belt anyway, so why not put it on your biggest star?

Now, Randy Orton is a different story. He's someone I've never been able to get behind for one reason or another and the fact that he's now teamed up with Triple H just makes me care even less about him. Ever since he cashed in the Money In The Bank, all we've heard is how Daniel Bryan would get his revenge, and yet he's been screwed over time after time so The Big Show can be "The Guy" to stand up to the authority. The WWE title is the main title in the company and with Cena holding the World title, they had a chance to do something with the belt and always fall back on Cena if needed. Instead Orton wins the belt for like the 20th time and I struggle to care.

Score: 1 for 1


2. Hulk Hogan and Eric Bischoff being out of TNA would give you more motivation to watch the product.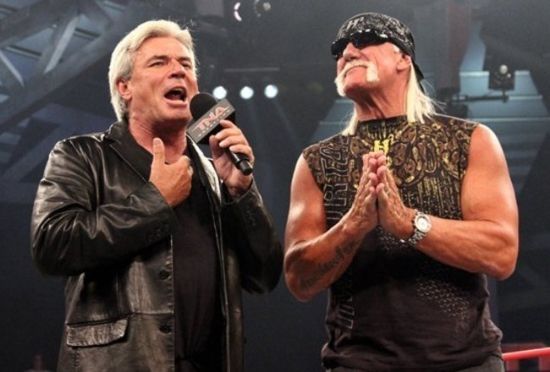 Steve Cook: FICTION Don't get me wrong, I'm not exactly crying up a storm over the Bischogan Era coming to an end and it's most likely for the best for TNA's immediate & not-so-immediate future. However, two important factors regarding TNA & my personal viewing habits prevent me from slapping a FACT on this baby: TNA's going to be TNA and do TNA things no matter who's making the decisions as long as current ownership remains intact. Sure, Hogan & Bischoff may have encouraged some stupid decisions that set TNA back from a financial standpoint and did nothing for their visibility, but Dixie Carter gladly went along with them. I'm going to watch it no matter what since I'm a wrestling fan that's a glutton for punishment and doesn't know when to stop.

Jeremy Lambert: FACT Granted I'll probably continue to take a pass on TNA, but Hogan and Bischoff being gone certainly means that I'd be more likely to give them a chance. In fact, I just rediscovered my love for EWR (thanks to finding a playable Mac version without running Windows), took control of TNA, and the first thing I did was release Hogan and Bischoff, who were more than happy to accept. TNA is still an absolute mess of an organization and they've shown no real growth for years now, but Hogan and Bischoff are stuck in the 90's when it's nearly 2014, so them leaving can only be beneficial. TNA's roster is still very rich with talent and with they have to ability to put on good shows and good matches. They'll continue to be #2 and make very little strides into becoming a legit threat to #1, but letting Hogan and Bischoff walk is a nice start.

Score: 1 for 2


3. WWE would be best to move on from Ryback and put the attention on a younger performer either already on the main roster or in developmental with more potential.




Steve Cook: FACT I kinda feel sorry for the big guy. Around this time last year it looked like Ryback had the makings of a future top star. I remember some people saying he would be a bigger star than Goldberg…heck, some people said he already was a bigger star than Goldberg. I thought it was laughable then and it's obviously more laughable now after a year of horrendous booking that seemed designed to destroy anything remotely appealing about Ryback. They turned him heel & took away his catchphrase, but that wasn't half as damaging as when they decided to make him the world's biggest coward, which got real funny when they expected us to take him seriously against the Cenas & Punks of the world. The Bully Ray Lite gimmick he was working for a bit was ok, but even Paul Heyman couldn't make most of us care about yet another Punk vs. Ryback Hell in a Cell match. The best thing to do with Ryback is take him off TV for awhile and let people forget about most of his past year, then bring him back when they have something for him. Or hell, let him go to Japan and murder guys with his clothesline. That might be a better role for him.

Jeremy Lambert: FACT WWE had two chances to do something with Ryback and both times they were halted when he was paired against CM Punk. He was hot as a babyface during Punk's reign, but because they wanted The Rock to end the title run, Ryback got screwed over in his big matches and people stopped caring about his as a face. They tried to save him by turning him heel and the bully stuff went nowhere, but when he was brought in to be Paul Heyman's bodyguard, there was a little bit of hope for him. But the endgame was always going to be Punk getting revenge on Heyman and Ryback became the sacrificial wrestler in the feud. What else can they do with the guy? He's still an effective big man, but I can't imagine anyone caring about him anymore. So why not try and focus more time on the tag division or building up the secondary titles? Leave Ryback behind and make this Curtis Axel/Heyman pairing work, because that actually has some potential if booked correctly.

Score: 2 for 3


4. Following the finish of the Hell in a Cell PPV, WWE has effectively destroyed all momentum that Daniel Bryan had.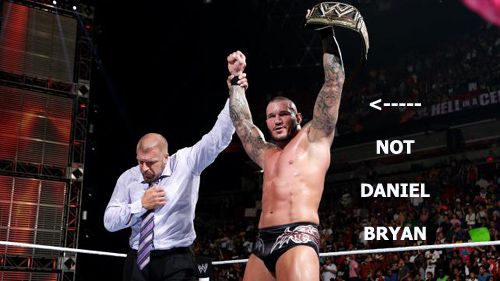 Steve Cook: FICTION I don't think WWE made the right decision at HIAC, but I don't worry about what's going to happen to Daniel Bryan. Bryan's one of those guys that's untouchable with a certain percentage of the fan base no matter what happens to him. He lost just about every match he had on NXT. He got fired after making one Raw appearance with the Nexus. He held the MITB briefcase and constantly jobbed until he won the World Title. Then Sheamus beat him in 18 seconds at WrestleMania and his career took off. Ever since then he's been golden no matter what gets thrown at him. Losing to Randy Orton after getting super kicked by Shawn Michaels ain't no thing to our boy. Heck, we were getting tired of him facing off with Orton every month anyway. The thing with Shawn Michaels on Raw was cool, and haven't people been asking for the Wyatts to get involved in something substantial? I'm fine with Bryan spending some time with those guys before eventually returning to the tippy tippy top of the card, which he'll do because he can't be killed off.

Jeremy Lambert: FICTION I would've said FACT immediately after the PPV, but they managed to salvage things on Raw when Bryan locked on the Yes Lock on Shawn Michaels. It's still very disappointing to see them not cash in on Bryan's momentum following the Cena feud and SummerSlam victory, but maybe, just maybe, they turn this into something with Bryan/Michaels. I know I'm hoping for a lot when I hope that this all leads to Bryan vs. Michaels at WrestleMania, but there has to be an endgame here, otherwise, why do it? Please, don't answer that.

Score: 3 for 4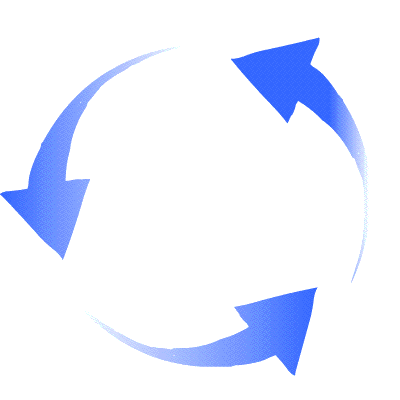 SWITCH!
5. At this time, it would be best for TNA to be sold so that someone can start fresh with the company.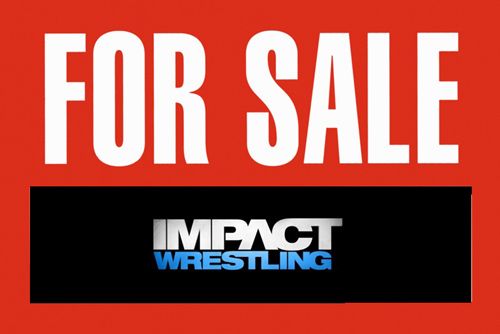 Jeremy Lambert: FICTION Honestly, who wants this company? "Come buy a wrestling company during a period where wrestling is down. Did we mention that we haven't made money in months and you'll probably get zero return on your investment?" Unless you can get TNA for like 2 cents on the dollar, you're better off just holding on to your money or spending it on something enjoyable, like hookers and blow. That said, if Csonka, Cook, and I can pull together enough money to buy the company, I say we do it. We're not going to save it, because it's beyond saving, but we're going to go down WCW 2000 style and have a ton of laughs. Only this time they won't be unintentional.

Steve Cook: FACT My first instinct is to say that the best thing would be for the company to be closed, but I don't want to go that far because some good people would be out of jobs and I'm not a fan of that. I think we've seen enough of Dixie Carter as an owner of a wrestling company to know that she's not going to get TNA to the level that people would like to get it to: a legitimate competitor for World Wrestling Entertainment. Sure, TNA has gotten some nice TV deals, but the American ratings always remain the same, the buyrates are reportedly nothing to write home about, and the house shows aren't drawing flies. It's time for somebody else to have a shot at it and see if they can do better. We know what we'll get from Dixie, and it ain't much.

Score: 3 for 5


6. Damien Sandow gained absolutely nothing from his Money in the Bank victory.




Jeremy Lambert: FACT This was actually smart booking though. Sandow jobbed and jobbedand jobbed after winning Money in the Bank and people thought it didn't matter cause they'd eventually put the title on him. So when he cashed in, everyone expected this jobber to win and everything would be alright. Instead they kept the title on the biggest star and off a guy constantly curtain jerking. GOOD! Sandow is pretty much dead as a character, but whatever, it's not like he had any momentum and they squashed it by having Cena overcome the odds again. I'd much rather see a guy win MITB, always lose, and then lose when he cashes in than win MITB, always lose, and then act like I'm supposed to take him serious when he wins and cashes in. Then again, in an ideal world, the guy who wins MITB would just continue to win and remain strong before cashing in, but let's not go crazy here. Baby steps.

Steve Cook: FACT OK, what's the Savior of the Unwashed Masses done since winning the MITB briefcase? Since winning at MITB, Sandow has won a grand total of one match on Raw. I assume he only won that match because it was against The Miz. After going on a lengthy losing streak on Raw & SmackDown, Sandow began winning a bunch of matches on Superstars & Main Event, shows that the great majority of the WWE Universe don't bother watching. The highlight of Sandow's run with the briefcase? Getting to have a good match with John Cena on an episode of Raw. Yay? This is indicative of one of WWE's major creative problems over the past couple of years, where they believe that a title belt or a briefcase can make a guy and it's ok to job them out since they still have a briefcase. Dolph Ziggler's run with the briefcase ultimately did nothing for him in the long run, and the only reason Daniel Bryan survived his time as an MITB jobber is because he's awesome. I'm ok with Damien Sandow, he's a gentleman & a scholar, but his stint as a briefcase holder was barely more impressive than Mr. Kennedy's.

Score: 4 for 6


7. You are not a fan of wrestlers using the crippler crossface.




Jeremy Lambert: FACT I'm not outraged that wrestlers use it, but it's not exactly something that I support either. Obviously when it's used, people immediately think of Chris Benoit and how that story ended, which isn't what you want everyone thinking when they see the hold, but my problem with the hold is that, the move was used by Benoit on his final day on his son. I associate the diving headbutt with Benoit, but don't care when I see Daniel Bryan use it because, even though it makes me think of Benoit, I just look at it was a wrestling move. The same would be true of the crippler crossface if I didn't know that Benoit essentially used the move to take the life of his son.

Steve Cook: FACT It's a move that never wins matches and only encourages people to cheer for a murderer. There are plenty of other holds wrestlers can use to give themselves and their opponents a break before moving on to the next thing, so why not use one of those? I want to like Michael Elgin because he's the next ROH golden boy and all the indy fans seem to love him, but when he starts using the crossface it takes me right out of the match. Truth be told, I hate the diving headbutt even more because that's the kind of move that causes brain damage. People should listen to Harley Race and not use the damn thing.

Score: 5 for 7


8. Jay Brisoce claiming to be the TRUE ROH Champion (since he never lost the title) and debuting his own belt is an angle you can get behind.




Jeremy Lambert: FICTION I like Jay Briscoe and the fact that he created his own title for the storyline is pretty awesome, but I'll never be invested in ROH, no matter what they do. I've tried my hardest over the years to give them a fair shake, and even though they've put on hundreds of great matches in their history and probably continue to put on great matches, they haven't shown a ton of growth over the years and aren't exactly easily accessible to someone like me, who prefers to watch his wrestling in HD at a set time every week and not on the internet or an iPPV feed that goes out every 30 seconds. So maybe I'll check out the culmination match between Briscoe and whoever, but it's not something I'll follow on a week-to-week basis.

Steve Cook: FACT The belt looks goofy and I'm sure plenty of people are offended by the imagery, but I'm ok with Jay claiming to be the real ROH Champion since he never lost the title. Plus, he's stuck there now because WWE doesn't want him, so the best thing to do with him is build up for his eventual title shot. The trick will be keeping him out of the World title scene and coming up with excuses to not give him title shots until the time's right. The Taz thing with the FTW belt back in the ECW days worked because Shane Douglas wasn't cleared to compete and they couldn't do a match. Adam Cole can wrestle, and he'll be defending the title against some other guys in the coming weeks, so they'll have to explain why Jay isn't one of those guys challenging for it. This is much better than Jay just coming back and screwing around in the mid-card for no apparent reason with no apparent direction.

Score: 5 for 8



Steve and Jeremy agree more than they disagree, but they had fun while doing so. Cook vowed on Twitter that he would own Lambert, so make sure you vote on the winner. Tune into next week's column for more debating fun, and thanks for reading.








Have you checked out the Csonka Podcasting Network? If you haven't, you should We run anywhere from 15-20 shows a month, discussing pro wrestling, the world of MMA, the NBA, general sports, popular TV series of the past, bad movies, battle rap, interviews, MMA & Wrestling conference calls and more! Around 10 different personalities take part in the various shows, which all have a different feel; so you'll likely find something you like. All of the broadcasts are free, so go ahead and give a show a try and share the link with your friends on the Twitter Machine and other social media outlets! Running since May of 2011, there are currently over 400 shows in the archive for you to listen to.



Larry Csonka is a Pisces and enjoys rolling at jiu jitsu class with Hotty McBrownbelt, cooking, long walks on the beach, Slingo and the occasional trip to Jack in the Box. He is married to a soulless ginger and has two beautiful daughters who are thankfully not soulless gingers; and is legally allowed to marry people in 35 states. He has been a wrestling fan since 1982 and has been writing for 411 since May 24th, 2004; contributing over 3,000 columns, TV reports and video reviews to the site.


Your heart is free. Have the courage to follow it…TO CSONKA'S TWITTER!

http://www.twitter.com/411wrestling
http://www.twitter.com/411moviestv
http://www.twitter.com/411music
http://www.twitter.com/411games
http://www.twitter.com/411mma
comments powered by