SPOTLIGHTS
Wrestling's 4Rs 11.02.13: WWE Raw Reviewed
Posted by Jack Stevenson on 11.01.2013

Damien Sandow cashed in Money in the Bank and challenged John Cena, the Wyatt Family laid out Daniel Bryan and CM Punk and more! Wrestling's 4Rs breaks down the Right, the wRong & the Ridiculous of WWE Raw!


How the 4Rs of wRestling Work!
Here is a quick explanation of the 4R's. The column will run TWO times a week. We will group our feelings on the shows in various categories: The Right, the wRong and the Ridiculous. The Right is stuff that worked very well: a great promo, a great match and so on. PuRgatoRy is a section between the right and wrong. It shows equal traits from both sides that cannot be ignored and need discussed. It is not a bad place per say, as things can get remedied or go the wrong way the very next week. The wRong is what it sounds like: bad matches, bad or boring promos and so on. The Ridiculous is stuff that had no right on TV: Stupid angles and so on. And there is always a possibility of a 5th R, which is as bad as they come. This column is supposed to be analytical, and at the right time very critical of the shows, it was the whole reason it was created. This is not a "mark" column, nor a "smark" column, our goal is to analyze the show from many different fronts, reward the good and call out the bad. We will not apologize for our opinions, they are as they are, whether positive or negative.
---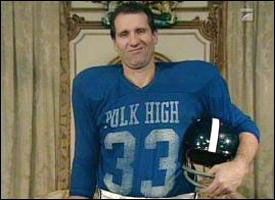 Let's rock…
By: Jack Stevenson
Raw 10.28.13:
QUICK MATCH RESULTS:
John Cena d. Damian Sandow

The Shield d. Big E. Langston & The Usos

AJ & Tamina d. The Bella Twins

Kane d. The Miz

CM Punk d. Ryback

The Real Americans d. The Rhodes Dynasty

Natalya d. Summer Rae


THE RIGHT:
D-Bry Taps Out HB-Shizzle : While the booking of Daniel Bryan has often been questionable over the past couple of months, I can't bring myself to be truly furious about it. He still only trails Cena and Punk in terms of popularity, and he seemed above Shawn Michaels in this segment, too good for his mentor's apologies. Making HBK tap out to the Yes Lock was a superb moment for Bryan, and goes a long way to make up for the mistakes that have been made with him since the summer. Also, while I have no appetite for a Shawn Michaels in ring return, Bryan-HBK at Wrestlemania would probably have me reaching for my wallet.

THE WYATT FAMILY ARE DOING SOMETHING OF NOTE INSTEAD OF JUST ATTACKING THE MIZ AND SPOUTING GIBBERISH: And it feels so good. Despite their misuse the Wyatts still have a ton of potential, and having them attack Daniel Bryan and CM Punk is a significant step in the right direction if they intend to realise it. I'm still concerned the two sides will just brawl for a couple of months and Bray will say lots of things like "the complexities of Dante's circle... mean the light will not reciprocate the heavens *spooky cackle*," and "I'm not telling you anything you don't already know," and then by Wrestlemania they'll all be doing different things and that will be that. But this is already a sizeable improvement on what the Wyatts have been doing the past few months, and it gets a right for that (as well as increasing the chances we'll get to see Daniel Bryan vs. Luke Harper, which would be smashing.)

CM Punk vs. Ryback: The Punk-Heyman feud, while still delivering consistently decent segments, really dragged across the fall, so I'm relieved to see a reasonably satisfying conclusion. The street fight was a little shorter than I'd expected but entertained while it lasted, and Punk looked pleasingly strong.

Natalya vs. Summer Rae: This was the first time I'd seen Summer Rae wrestle, and couldn't remember whether she was meant to be any good or not. I was very pleasantly surprised! She worked smartly within her limitations, everything was executed relatively clearly, and I came away feeling genuinely impressed by a Divas match for the first time in a while. I mean, it wasn't perfect- the chinlock segment went on far too long, and Rae has that affliction many Divas have suffered from WHERE HER ONLY HEEL TACTIC IS TO SHRIEK ABUSE AT HER OPPONENT REALLY LOUDLY. But this was very, very competent, and, depressingly, that's all you can ask from a Divas match these days.

Random Rights



Los Matadores still aren't doing much for me, but I couldn't help but grin at the visual of Heath Slater stalking El Torito with a net while JBL urged for silence on commentary. That is kind of why I watch wrestling..

With Daniel Bryan's brutal assault at the hands of the Wyatts fresh in mind, I liked the announcers not instantaneously dropping their solemn tone just because Los Matadores had appeared.

I do quite like these random WWE sales pitches. The Prime Time Players were a notch below R-Truth, but still rather entertaining.




puRgatoRy:
NOTHING


THE WRONG:
John Cena? More like SUPER Cena! Hahahahahahaha: OK, I am broadly a John Cena fan, and certainly find him much more enjoyable than his tedious critics. Certainly, there is no credibility to the argument that he 'can't wrestle,' and his match against Damian Sandow to kick off this episode was very good for what it was. However, I do sympathize with those who are frustrated by the way Cena often looks embarrassingly superior to the rest of the roster, and there was as much evidence as that on display as there was his in ring ability. The Money in the Bank contract has been impeccably promoted throughout its history, to the point where your favorite wrestler winning it felt almost as exciting as if he were to win the WWE Championship. Damian Sandow's run with the briefcase has ruined that excitement, perhaps beyond repair. Aside from the dangerous spots, what reason is there to care about a Money in the Bank match if the winner is going to drift aimlessly in the midcard for a few months and then out of nowhere cash in his title shot and lose to a one arm wrestler? WWE didn't just sacrifice the talented Sandow to Cena in mere minutes this week- they possibly sacrificed one of their most highly anticipated concepts as well. As good as this match was, it can't push this out of the wrong. Also, I kind of thought Cena's promo was annoying.

Corporate Kane: Deranged choke-slammer Kane now apparently has a deep interest in corporate politics, and so will now be assuming a position as a goon for the McMahon's. Even by Kane's standards this is a pretty lazy excuse for a heel turn, and, really, the character of Kane is completely exhausted and should probably be retired.

The Randy Orton Championship Coronation: Randy Orton's the WWE Champion! And to celebrate, he had a party every bit as enjoyable as you'd imagine a party held by Randy Orton would be, minus an awkward bit where he gets mildly drunk and aggressively insists on showing you his gun collection (though that would have made for a pretty great conclusion to Raw, actually.) Triple H and Randy Orton said some things, The Big Show appeared to create distinctly unchaotic chaos and punch a bad guy in the face, and that was that. I have no desire to see Randy Orton vs. The Big Show at Survivor Series, but an Elimination Match with the two as captains could be fun- assuming Bryan's now done with the rivalry, you could have The Vipers (Orton & The Shield) vs. The Show-Stoppers (Big Show, Big E. Langston & The Usos.) Then perhaps The Family (The Wyatts and shock partner Kane) vs. The Yes Men (Bryan, Punk, Ziggler & Miz, with Bryan captaining only because I couldn't think of a team name for Punk) and one of those big tag team elimination matches they had on the first two Survivor Series' with, say, The Rhodes Brothers, Los Matadores & Tons of Funk & The Prime Time Players vs. The Real Americans, 3MB & erm I can't think of any more heel teams off the top of my head and my deadline is fast approaching, but if the comments section could fill out the remaining three that would be swell. Then perhaps another match and boom! You've got a fun PPV. I have literally no idea what I'm attempting to achieve here.

Random Wrongs:



John Cena and Damian Sandow received a "THIS IS AWESOME!" chant from the fans, which Michael Cole branded 'the ultimate respect.' That just is not the ultimate respect. What a dismal world it would be if it was.

Triple H was still burying Daniel Bryan during the final segment, which is just so self-defeating now the storyline is over.

Expect Raw's main event matches and interviews to be some combination of John Cena, Randy Orton, The Big Show and Triple H over the next couple of months. Always depressing to see that while you weren't looking Raw has regressed to 2009.




THE RIDICULOUS:
NOTHING




The 411:


This was one of the more likeable episodes of Raw in a while, with the returns of Cena and Kane and the genesis of some much needed new rivalries giving the show refreshing energy. Aside from Cena-Sandow the wrestling wasn't up to much, but this was as breezy as a three hour Raw can get and is worth taking in if you've got a spare eighth of a day.

Show Rating: 6.5


As a reminder, I will be going by the 411 scale…

0 - 0.9: Torture
1 - 1.9: Extremely Horrendous
2 - 2.9: Very Bad
3 - 3.9: Bad
4 - 4.9: Poor
5 - 5.9: Not So Good
6 - 6.9: Average
7 - 7.9: Good
8 - 8.9:Very Good
9 - 9.9: Amazing
10: Virtually Perfect




---
The 833rd edition is over…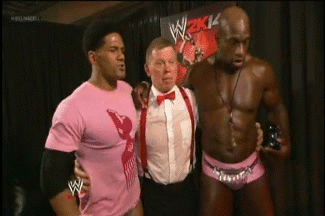 THIS HAPPENED AND I LOVED IT!


Have you checked out the Csonka Podcasting Network? If you haven't, you should We run anywhere from 15-20 shows a month, discussing pro wrestling, the world of MMA, the NBA, general sports, popular TV series of the past, bad movies, battle rap, interviews, MMA & Wrestling conference calls and more! Around 10 different personalities take part in the various shows, which all have a different feel; so you'll likely find something you like. All of the broadcasts are free, so go ahead and give a show a try and share the link with your friends on the Twitter Machine and other social media outlets! Running since May of 2011, there are currently over 400 shows in the archive for you to listen to.



Your heart is free. Have the courage to follow it…TO CSONKA'S TWITTER!

http://www.twitter.com/411wrestling
http://www.twitter.com/411moviestv
http://www.twitter.com/411music
http://www.twitter.com/411games
http://www.twitter.com/411mma
comments powered by