SPOTLIGHTS
World Wrestling News Report 11.01.13
Posted by Aaron Frame on 11.01.2013

New news reporting column with news from around the world from the US to Japan to Mexico and even Europe if it has to.

Happy Friday, one and all! My name is Aaron Frame and I am happy to bring you the World Wrestling News Report. But before we get to the column and whatnot, let me throw down some 411 on me.

As you may (or most likely may not) know, I wrote for 411's wrestling section for about a year. I wrote a (terrible) column called The Wrestling Framework. Looking back now, that column had more problems than any self-respecting wrestling fan should have allowed. So I took a sabbath to rediscover my fandom (and self-esteem) and now I have returned (and just as terrible as before) to bring you a news column that will focus on the happenings around the world. I present the World Wrestling News Report. Or WWNR for short.




So, before I really kick things off, I just want to dive in a bit about the column. I have noticed for quite a long time that 411Mania's wrestling section does not cover many happenings outside of the US, save for what you may see in, say, the Wrestler of the Week column. This is no fault of the staff here at 411, it just happens to be that way. I think bringing as much as I can about stuff from Japan or Mexico will help people realize that there is more to wrestling than what they see on their television sets Monday, Thursday, and Friday. On that note, I think I will move us in to the mainstream US wrestling news followed by the international news. Enough rambling, let's get to it.


WWE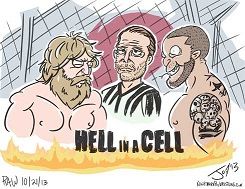 Hell in a Cell



Hell in a Cell is in the books and what do we have to show for it?

Damien Sandow defeated Kofi Kingston in the pre-show - Solid little show opener with two guys I want to see in better spots in the future.
Cody Rhodes & Goldust defeated the Shield and the Usos to retain the tag titles - Match of the night in my and many others opinions.
Summer Rae & Fandango defeated Khali & Natalya - And nobody really cared.
Big E. Langston defeated Dean Ambrose - Unfortunately it was by count-out so Langston didn't get the US title.
CM Punk defeated Ryback & Paul Heyman - I think it was about time to kill this feud anyhow.
Los Matadores defeated The Real Americans - The Real Americans fought for the rights of every man, but lost in the end. I have to say this was my guilty pleasure of the night. These teams just remind me of better days for tag teams.
John Cena defeated Alberto Del Rio to win the World Heavyweight Championship - Superman does it again after only 2 months of absence for freakin' surgery on his elbow.
AJ Lee defeated Brie Bella to retain the divas womens butterfly something title - I actually thought it was decent for a divas match, but in the wrong spot on the card.
Randy Orton defeated Daniel Bryan to win the WWE championship - Controversy! Controversy! Controversy!

Overall the show was a bust in my opinion. I do not have the time or money to waste on a show that feels like another episode of status quo Raw. We saw the end of one feud being Punk/Heyman and essentially the end of the Daniel Bryan experiment at the moment, but that does not really come about until...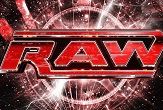 Raw



Yes, the following night on Raw we saw Daniel Bryan put HBK in the Yes! Lock before being hospitalized by the Wyatt Family to take him off the blazing trail to a meaningful WWE title run. Who is the replacement you ask? Why none other than the Big Show! What a headliner! Randy Orton vs. Big Show for the WWE title! I am only being half sarcastic about that. You never know, these two could shock us with a surprisingly good match.

Sandow cashed in the Money in the Bank briefcase and wo- er, lost to Cena. I guess the upside to all this is that he looked like an absolute aggressive manbeast in doing so. Hopefully Foley's claims of, and I may be paraphrasing here, #damiensandow-mania will be a reality.

Langston got another shot at the US title which turned in to a 6-man tag match that I did not care much for.

Los Matadores were fed 3MB. At least Slater, Mahal, and McIntyre look like they are having fun with the gimmick.

There was a divas tag team match that lasted all of like 4 minutes.

Kane beat up Miz, and nobody cared. Not even the father of Miz. (That's the joke, right? Am I cool yet?) Shockingly, after the match Kane called out Stephanie McMahon and basically became her evil little bitch even unmasking in the process. Point behind that? See No Evil 2.

Punk dismantled Ryback in a decisive street fight killing off that feud for now.

The Real Americans got one up on the tag champs, but by this point I was feeling a little too burned out to care like I should have.

More divas in the form of Summer Rae and Natalya which was surprisingly watchable.

Then there was the ending that I really did not pay attention to because it seemed so damn familiar.



Non-Television WWE News



Triple H has banned Big Show from the WWE.

The WWE Network is supposedly going to be ready in Q1 2014.

Raw ratings rise.

Curtis Axel and Konnan had words on Twitter after Konnan was supposedly running his mouth. I think there is something about relevance in 2013 in there.

That about covers anything in the WWE that is somewhat important.






TNA



TNA is cruising right along with this interesting little Winter of Styles angle. It may be a "copy-cat" sort of thing, but screw it. I think TNA is doing it right and I am curious to see what will happen with it as AJ defends the title outside of TNA.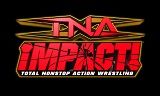 iMPACT




(Note: I do last weeks iMPACT because I have to have the column posted before this week's episode airs.)



This was the fallout from Bound For Glory, so if post PPV show history has any say, the episode may have been mediocre at best.

I did not mind that opening segment. AJ looked pretty good here, to me at least, while Bully Ray continues to be, well, Bully Ray. Dixie was also surprisingly watchable. It was a good way to bring Mr. Anderson back around to start the feud with Bully, but his promo could have been better.

The Knockouts had a pretty solid tag match. I think that's about the only mainstream women's wrestling I can stand. But even then, it is lacking.

EC3 got a nice little squash match. I am excited to see what he can do in TNA.

Angle and Roode did a fantastic job on the stick, I actually look forward to watching them still.

Some male tag team fun with the Bromans, Bad Influence, and the ever lovable Joseph Parks & Eric Young. These guys are enough to keep me somewhat interested.

AJ Styles and Bully Ray had a good match that ended with, of course, Mr. Anderson interfering to continue the feud. Was hoping for a clean win for AJ here, but oh well.

The show ended with AJ telling Dixie he is out and he is going to defend his title elsewhere to make her pay. This show ending could have been better had Dixie been Princess Bitch and tongue-lashed AJ in to next week. Or have someone try and stop him from taking TNA property.

Overall, surprisingly decent post-PPV show. This AJ Styles thing has me interested to the point that I feel a little excitement. We will see how it plays out.



Non-Television TNA News



I think the biggest bit of news here is that it is rumored that TNA really is up for sale and they are currently entertaining prospects. That is aside from Hogan and Bischoff reportedly being gone. This is huge, if true. Here we have a company that has tried to be the alternative to the usual but coming up short in so many ways. Who could be looking to buy the company? What direction will they take the company? Who the hell will they put in charge of the creative aspects of the show? My hopes is that a new owner will come in, put some serious financial backing in to the company, properly promote the company, and slowly build TNA back to a solid road schedule but this time using the proper techniques to promote the shows which also includes better venues. I will not attempt to claim I know anything about running a business like this, so I will just put in my measly little two cents. If this rumor proves to be true, I hope that the new owner(s) can turn this company around because it is in desperate need of change.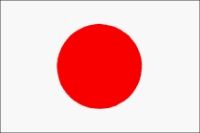 Japan



Going to start this section off by telling you that I am still working with getting everything set up in this column. Those things include, mostly, the format, the content, and the sources. I am still actively looking for solid sources for international wrestling news and have a few sites, but for right now, I only feel comfortable relaying show results. If there is any huge breaking news, then yes, that will be covered. As said before, just show results for now. Last note, this first column is going to be missing sections that I will be adding in later once I find good sources for news and information. Stick with me here, things can only get better. Right? Anyhow.





Pro-Wrestling NOAH



Pro-Wrestling NOAH is going its annual Global League tournament at the moment. From what I understand, to best explain it, it is almost like the BFG series, only actually organized. Round-robin style, point based tournament with the wrestlers with the highest points from blocks A and B meeting in the finals.

Results from 10/27

Daisuke Harada defeated Taiji Ishimori and Zack Saber Jr.
Pesadiya & Super Crazy defeated Hajime Ohara & Genba Hirayanagi
Takuma Sano, Atsushi Kotoge & Mohammed Yone defeated Ross Von Erich, Marshall Von Erich & Shane Haste
Global League:
Block A:
Takeshi Morishima defeated Eddie Edwards
Katsuhiko Nakajima defeated KENTA
Block B:
Akitoshi Saito defeated Takashi Sugiura
Naomichi Marufuji defeated Mikey Nicholls
Maybach Taniguchi defeated Yuji Nagata

Results from 10/29

Marshall & Ross Von Erich defeated Hitoshi Kumano & Yoshinari Ogawa
Mikey Nicholls defeated Hajime Ohara
Pesadiya & Super Crazy defeated Atsushi Kotoge & Katsuhiko Nakajima.
Daisuke Harada defeated Zack Saber Jr.
Taiji ishimori & Takeshi Morishima defeated Genba Hirayanagi & Takashi Sugiura
Global League:
Block A:
Shane Haste defeated Eddie Edwards
KENTA defeated Mohammed Yone
Block B:
Naomichi Marufuji defeated Maybach Taniguchi

Results from 10/30

Zack Saber Jr. defeated Hitoshi Kumano
Pesadiya & Super Crazy defeated Marshall & Ross Von Erich
Taiji Ishimori defeated Daisuke Harada and Eddie Edwards
Maybach Taniguchi defeated Yoshinari Ogawa
Atsushi Kotoge, Katsuhiko Nakajima and Naomichi Maruduji defeated Hajime Ohara, Genba Hirayanagi and KENTA
Global League:
Block A:
Mohammed Yone defeated Shane Haste
Takeshi Morishima defeated Daisuke Sekimoto
Block B:
Mikey Nicholls defeated TakashI Sugiura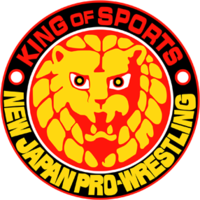 New Japan Pro Wrestling



Results from 10/27

Tiger Mask 4 & Jushin Liger defeated Sho Tanaka & Valiente
Barretta, Brian Kendrick and Yujiro Takahashi defeated BUSHI, KUSHIDA and Tomoaki Honma
Bad Luck Fale & Prince Devitt defeated Captain New Japan & Makabe
Taichi, TAKA Michinoku and Minoru Suzuki defeated Jado, Gedo and Shinsuke Nakamura
Manabu Nakanishi, Hiroyoshi Tenzna, Hiroshi Tanahashi and Tetsuya Naito defeated YOSHI-HASHI, Tomohiro Ishii, Takashi Iizuka and Toru Yano
Nick and Matt Jackson and Karl Anderson defeated Alex Kozlov, Rocky Romero and Kazuchika Okada

Results from 10/30

Sho Tanaka, BUSHI and Valiente defeated Yohei Komatsu, Tiger Mask 4 and Jushin Liger
Manabu Nakanishi, Yuji Nagata and Hiroyoshi Tenzan defeated Yujiro Takahashi, Takashi Iizuka and Toru Yano
Bad Luck Fale & Prince Devitt defeated Tomoaki Honma & Makabe
Taichi, TAKA MIchinoku and Minoru Suzuki defeated Barrette, Brian Kendrick and Shinsuke Nakamura
KUSHIDA, Captain New Japan, Hiroshi Tanahashi and Tetsuya Naito defeated Alex Kozlov, Rocky Romero, YOSHI-HASHI and Tomohiro Ishii
Jado, Gedo and Kazuchika Okada defeated Nick and Matt Jackson and Karl Anderson





All Japan Pro Wrestling



AJPW just finished up their Anniversary Tour for this year on 10/27, here are the results:

KENSO defeated Mr. 450
Hikaru Sato & Masao Inoue defeated Kazushi Miyamoto & (Not sure who it was, but I will run it by Byers. Next time I will do that first.)
Terry Funk & Dory Funk Jr. vs. Osamu Nishimura & Masanobu Fuchi resulted in a draw after a 20 minute time limit
James Raiden & Joe Doering defeated Bambi Killer & D-Lo Brown
All-Asia Tag Team Champions Atsushi Aoki & Kotaro Suzuki defeated Keisuke Ishii & Shigehiro Irie to retain the titles
All-Japan World Jr. Heavyweight Champion Yoshinobu Kanemaru defeated SUSHI to retain the title
Takao Omori & Jun Akiyama defeated Go Shiozaki & Kento Miyahara
Akebono defeated Triple Crown Champion Suwama to win the Triple Crown and become the 47th All-Japan Triple Crown Champion. (Note: A new title for the Triple Crown was debuted to replace the original three belts. The new belt has three face plates. (I will see if I can find a picture of it for next week.))

In other news, Dory Funk, Jr. was named the new PWF (represents one of the titles in the Triple Crown created by Giant Baba) chairman.



END



That does it for the first ever WWNR. As you can see, it is quite the mess as I have yet to get this thing organized properly, but I have big plans for it. Eventually I will take some focus from the US companies and spread it out around to the international sections. I am also open to suggestions that anyone would like to see. One last thing, for the Japanese shows, I can provide gate totals for most of the shows if anyone is interested.

Thanks for reading and I will see you next week!
comments powered by