SPOTLIGHTS
Wrestling's 4Rs 11.04.13: TNA Impact & WWE Smackdown Reviewed
Posted by Maxwell Baumbach on 11.04.2013

Randy Orton interrupted Miz TV, John Cena and the Rhodes' battled the Real Americans and Damien Sandow, Kurt Angle faced Bobby Roode and more! Wrestling's 4Rs breaks down the Right, the wRong and the Ridiculous of Impact & Smackdown!


How the 4Rs of wRestling Work!
Here is a quick explanation of the 4R's. The column will run TWO times a week. We will group our feelings on the shows in various categories: The Right, the wRong and the Ridiculous. The Right is stuff that worked very well: a great promo, a great match and so on. PuRgatoRy is a section between the right and wrong. It shows equal traits from both sides that cannot be ignored and needs discussed. It is not a bad place per say, as things can get remedied or go the wrong way the very next week. The wRong is what it sounds like: bad matches, bad or boring promos and so on. The Ridiculous is stuff that had no right on TV: Stupid angles and so on. And there is always a possibility of a 5th R, which is as bad as they come. This column is supposed to be analytical, and at the right time very critical of the shows, it was the whole reason it was created. This is not a "mark" column, nor a "smark" column, our goal is to analyze the show from many different fronts, reward the good and call out the bad. We will not apologize for our opinions, they are as they are, whether positive or negative.
---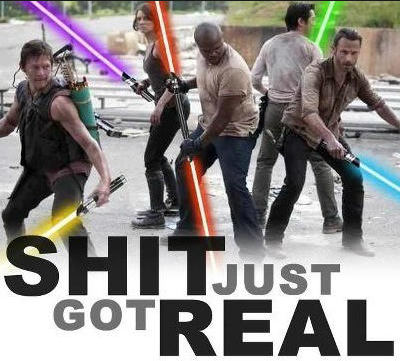 Impact 10.31.13:
By: Danny Bennett
QUICK MATCH RESULTS:
Bro-Mans retained the TNA Tag Team Championships at 4:14. **

EC III defeated Norv Turnum at 3:05. 1/2*

Magnus won a gauntlet match and earned the final spot in the TNA Championship tournament at 19:35 1/2*

Gail Kim retained the Knockouts Championship at 6:22.**3/4

Bobby Roode defeated Kurt Angle at 16:16 ***1/2 ( Match of the Night)


ROLLING CHART: TNA MATCH OF THE NIGHT
How things Work - Each week one match is decided match of the night, the participants of that match are each awarded points (1=Impact, 2 =Impact Special, 5=PPV) the top five are listed on a rolling chart beginning 10.03.13

1) Kurt Angle (6 Points), Bobby Roode (6 Points)
2) Jeff Hardy (2 Points), Bully Ray (2 Points)
3) Manik (1 Point), Chris Sabin (1 Point), Kenny King (1 Point), Austin Aries (1 Point), Magnus (1 Point), AJ Styles (1 Point),

Tube IT! ( Matches *** and over well worth a check out as of 10/03/13)

Bobby Roode vs. Kurt Angle .****1/4 (10/20/13)

A.J. Styles vs. Bully Ray ***1/2 (10/20/13)


Bobby Roode vs. Kurt Angle ***1/2 (10/31/13)

Chris Sabin vs. Manik vs. Jeff Hardy vs. Samoa Joe vs. Austin Aries in an Ultimate X match ***1/2 (10/20/13)

Austin Aries vs. Jeff Hardy ***1/2 (10/10/13)


AJ Styles vs. Bully Ray ***1/4 (10/24/13)


Manik and Jeff Hardy vs. Kenny King and Chris Sabin *** (10/0313)

THE RIGHT:
The Parade of Champions: The show kicked off with Dixie Carter announcing that due to AJ Styles leaving TNA and taking the title with him ,that a new champion will be crowned in a eight man tournament, seven of the eight were introduced with slick video packages for each man. Carter said the 8th spot will be awarded to the winner of a gauntlet battle royal later in the show. Carter opening ,seems like a common theme of impact recently however due to the central story needing her to render a decision I'll let it pass. A tournament so close to the BFG series might seem misplaced however, this is single elimination rather than a round robin, which should differentiate them. The field is very strong and each man can produce the goods and have a good match, only Storm seemed out of place due to his terrible year and fall down the card, at least this splits him from Gunner for the time being, Sabin being in here leaves me torn as I feel the X Title should be kept separate , however mixing it with the big names can lend it some needed credibility. A lot of people are down on a tournament idea, citing that it mirrors the Summer of Punk ,however WWE blew that story so badly post MITB TNA can only be better in that regard. Setting out a tournament over a few weeks with each man built up sounds great on paper.

Where's Bully's spot?: Bully Ray confronted Dixie Carter about her decision to leave him out of the tournament, leading her to dressing him down for losing to Styles causing all this mess in the first place. Mr. Anderson once again came out and brawled with Bully Ray leading him to get escorted out again by security and Bully laid him out with a chain in the back. As I said last week, Anderson looks fired up in this feud with Bully, both men are great on the stick and can brawl also, Dixie punishing Bully is the right move in terms of kayfabe and also it serves to rest him from the title picture that he has dominated since April. Bully laying out Anderson was done well, albeit with some strange blurring issues. Best thing would be to write off Aces and Eights and just feud these two.

Kim and ODB Wages on: The knockout title was defended this week with Kim and ODB once again at it , Kim managed to retain after Tapa distracted ODB and Kim used the ropes for the pin. This match was super solid and one of the better women's matches in recent months. These two have always had good chemistry and Kim is the workhorse of the division, I'm really hopeful that a new challenger will be built up over the coming weeks.

The 1%er wins again: A BFG rematch we all wanted to see !, Just kidding , but this was a marked improvement from the PPV match, it was a lot shorter and more direct, EC3 is gaining confidence in his character , the commentators in particular Taz is doing a great job putting him over . I'm interested as to who his first proper feud will be with.

Dixie Re-Invents the wheel: Dixie announced her new concept for the world title tournament , a wheel with different match types for each of the matches. Sabin and Hardy were in her office and it landed on Full Metal Mayhem for their match next week. The wheel idea is obviously recycled from the spin the wheel make a deal, and raw roulette ideas, however this is the first time it has been used for a tournament that I can remember, WWA did it years ago but nothing national. TNA has taken a lot of shit for this idea , with Russo jokes, and Bischoff references. However there is a difference between Sabin and Hardy in FMM and a Judy Bagwell on a pole match. This is different than bland banal formulaic TV we have seen from all company's the past few months is if spread out over the next few weeks then it will be very interesting to watch. Based on the brackets, I see Hardy going over Sabin, Roode going over Storm, Aries going over Angle due to Roode interference, Magnus over Joe, then in the semis, Hardy over Roode due to Angle interference, and Magnus over Aries. Magnus wins the strap in the finals, turns heel and joins Dixie as her champion.

Angle vs. Roode - You know it's going to be good: The main event of the show was a great match between the hottest rivalry in TNA as Angle and Roode stole the show once again. Their performances were great and the finish played perfectly into the story of a battered Angle once again falling short. Roode looks as good as he was during his title run and Angle is a top player after getting lost in the shuffle earlier in the year.


puRgatoRy:
Rinse and Repeat Bro: The tag title match yielded the same result from BFG with the Bro Mans once again managing to retain against Storm & Gunner. The Bros look so much better than they did earlier this year and Jesse really stands out to me they need to keep up their hard work and get into a proper feud to really elevate them. On the flip side Storm looked horrible out there , and I'm a Storm fan, he looks so disinterested and who can blame him?, TNA really dropped the ball on his singles run, reduced him to Roode's bitch and he never recovered. Storm needs a heel turn or something to spark new life into his career or else he's done as just another veteran former champion.

Does that Mean Yes?: In her office Dixie offered Sting a spot in the gauntlet as a one night lift on his world title ban, on the condition he enters first. Sting answered in a rhetoric way and left leaving her confused. Sting did a similar thing to Magnus last week, which makes me wonder where they are going with this.


THE wRong:
The Gauntlet is thrown: This match really drained me and was supremely boring from where I sat. Sting opening things up kept the match slow and boring. Plus the participants seemed very random and had a couple of stinkers in there, Knux was awful minus his crossbody and Young did nothing for me. Bad Influence did the best they could but couldn't save it. I 'm glad Manik got a chance to shine and a rub eliminating Knux but he deserves more after his good showings this summer. Magnus was the only obvious winner and he did so eliminating Sting. I guess it furthers their rivalry but very blah overall.

X Division??: With so much going on , the x division has been shelved yet again with only Sabin on TV carrying the belt, a challenger needs building up for when Sabin is eliminated from the tournament.


THE RIDICULOUS:
Now this is getting stupid: Last week I criticized TNA for putting their BFG main event on free TV 7 days after the show, 14 days later and we have pretty much seen the whole card on free TV. This is asinine and just such a huge blunder. I would feel robbed if I had ordered the show and it is such a slap in the face of their paying fan base.

Elementary Francois: Bad Influence held throwback Thursday this time promising to get to the bottom of the mystery of Abyss dressed as Sherlock Holmes. Their backstage bits were great as always especially the British accents , however their in ring promo was dire and a rare misstep by the team. Abyss once again returned to rescue Eric Young from a beat down , unless this story writes out Joseph Park it is pointless to say the least.




The 411:


There was a lot to like this week, the tournament looks like it's going to be really good and if booked right will help carry TNA over the winter. Roode vs. Angle is one of the best things in wrestling at the minute , just old school stuff. There was a lot of in ring action this week compared to last week , although the gauntlet was poor which took away from the overall show for me. The Bad influence in ring stuff was horrible which hurts me to say, but TNA's product is far from bad , and the pieces are being set for a new creative team going forward.

Show Rating: 6.75

As a reminder, I will be going by the 411 scale…

0 - 0.9: Torture
1 - 1.9: Extremely Horrendous
2 - 2.9: Very Bad
3 - 3.9: Bad
4 - 4.9: Poor
5 - 5.9: Not So Good
6 - 6.9: Average
7 - 7.9: Good
8 - 8.9:Very Good
9 - 9.9: Amazing
10: Virtually Perfect




---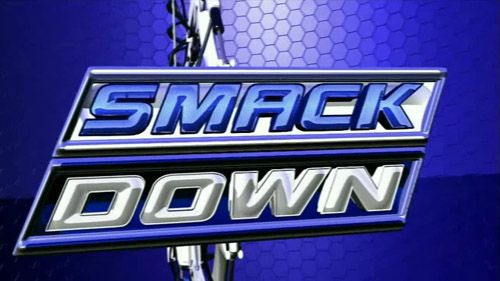 Smackdown 11.01.13
By: Maxwell Baumbach
QUICK MATCH RESULTS:
The Uso's beat Dean Ambrose and Seth Rollins

Harper and Rowan beat the Prime Time Players

Natalya and The Bella Twins beat AJ, Alicia Fox, and Tamina Snuka

John Cena, Cody Rhodes, and Goldust beat Damien Sandow and The Real American


THE RIGHT:
Six-Man Main-Event (MOTYC): It wouldn't feel appropriate to start this off with anything else. Since the three hour editions of Raw have started to focus more on wrestling, Smackdown was ultimately crippled. Not only was this the show without important angles, but it was also the lesser program in terms of the actual wrestling. Matches like this featuring a marquee player like John Cena are what this show needs to become more relevant. Cody and Goldust continued their tear, The Real Americans showed why they belong in main-events, and Damien Sandow fit in with some of the top guys in the company. This was a homerun.




The Opening Segment: While I wasn't a fan of Cena's jokes or his "black voice" that comes and goes, I thought that this start to the show provided a solid set-up to the main-event. It also added some believability to the heel team, who I may not have had as much faith in without any build.

Usos vs. Shield: It was cool to see a different variation of The Shield, as we got Ambrose and Rollins this week. This provided a different dynamic and could set up an Usos title shot without doing the exact version of the same old "they beat the champions, now they get title shots" gimmick. The Usos are consistently great, and I really hope they get the belts at some point.

Harper and Rowan vs. The Prime Time Players: Harper and Rowan continue to look good. I wish that O'Neil and Young could get a push, though. When they were winning matches, they were really over and delivering in the ring. I don't understand why they have been sent to the background. Booking issues aside, these two teams have good chemistry. Harper and Rowan are getting better every time I see them.


puRgatoRy:
Further burial of The Miz: I don't want to throw this into the "wrong," as this could still go in any number of directions. With that said, weeks segment in which The Miz ate an RKO after receiving a verbal beat down probably didn't do him any favors. The writers need to figure out what they are doing with him, because "babyface who gets demeaned and then beaten up" isn't going to help his lack of a crowd reaction.

Six Person Diva Tag: This was what it was. I wish that WWE would do something more creative with the Divas title than, "Oh look, this person beat the champion in some form of tag team match!" Also, why was Alicia Fox cool with being AJ's partner? Wasn't the angle that literally all of the women in the division hate AJ, and that's why she brought in Tamina? Consistency, folks.


THE wRong:
NOTHING!


THE RIDICULOUS:
NOTHING!





The 411:


While this show didn't have a whole lot in the way of angle-advancement, it was great from an in-ring standpoint. The main-event is a lower-end Match of the Year candidate that is worth going out of your way to see, and some of the lower card matches were fun as well. Smackdown has been putting a lot of focus on the tag team division, which is awesome, because the division is the deepest it has been in some time. I really enjoyed this episode, and you probably wouldn't regret carving some time out of your schedule to watch it.


Show Rating: 8.5

As a reminder, I will be going by the 411 scale…

0 - 0.9: Torture
1 - 1.9: Extremely Horrendous
2 - 2.9: Very Bad
3 - 3.9: Bad
4 - 4.9: Poor
5 - 5.9: Not So Good
6 - 6.9: Average
7 - 7.9: Good
8 - 8.9:Very Good
9 - 9.9: Amazing
10: Virtually Perfect




---
Have you checked out the Csonka Podcasting Network? If you haven't, you should We run anywhere from 15-20 shows a month, discussing pro wrestling, the world of MMA, the NBA, general sports, popular TV series of the past, bad movies, battle rap, interviews, MMA & Wrestling conference calls and more! Around 10 different personalities take part in the various shows, which all have a different feel; so you'll likely find something you like. All of the broadcasts are free, so go ahead and give a show a try and share the link with your friends on the Twitter Machine and other social media outlets! Running since May of 2011, there are currently over 400 shows in the archive for you to listen to.






The 834th edition is over…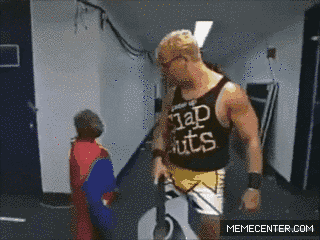 http://www.twitter.com/411wrestling
http://www.twitter.com/411moviestv
http://www.twitter.com/411music
http://www.twitter.com/411games
http://www.twitter.com/411mma
comments powered by